This hearty fruit loaf is a wonderful blend of sweet apples, bananas and citron.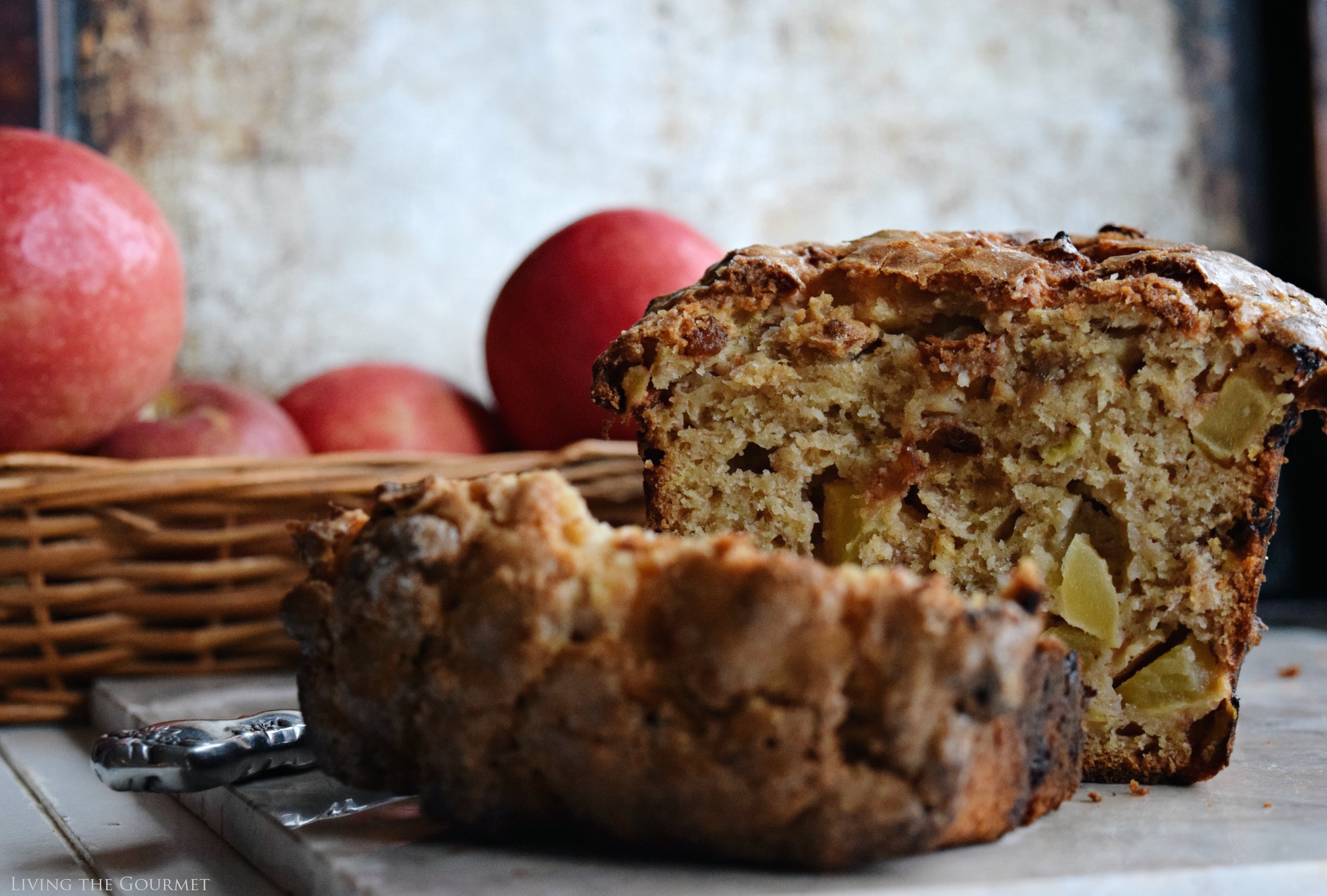 We've all been there – driven to obsess over things that we can't control. We fret over the rain, such remarks as "The weather isn't cooperating," as if the skies were subject to our whims. We spend time contemplating the passage of time, or wither idly fretting over our lack of action. It's a cycle best described, in cliché terms, as vicious.
I've found myself doing precisely that for the past few days. There's a saying that we "Aught to upset the apple cart, since the apples will rot anyway."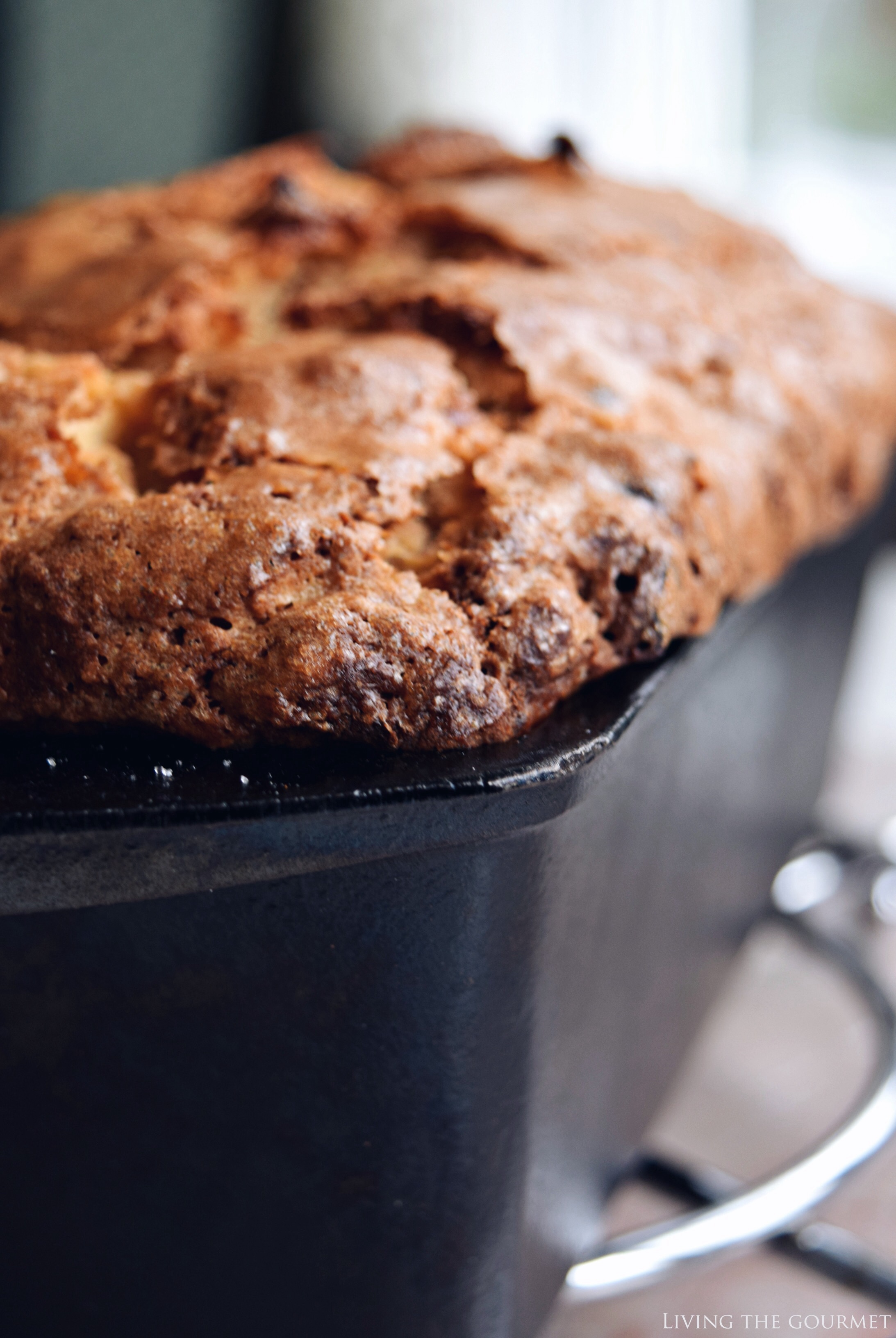 In other words, act, since the time will pass all the same. Without delving into why, I've found myself thinking of precisely that over the past few days…alright obsessing more than thinking. Then again, what mortal doesn't occasionally wax futile, as the Greeks used to say? That sense of futility does strange things to the mind, even in sleep, and I woke up yesterday with the fuel of just a few less-than-restful hours. I stepped outside with my first coffee into the warm haze of a dying night, and waited for the sunrise.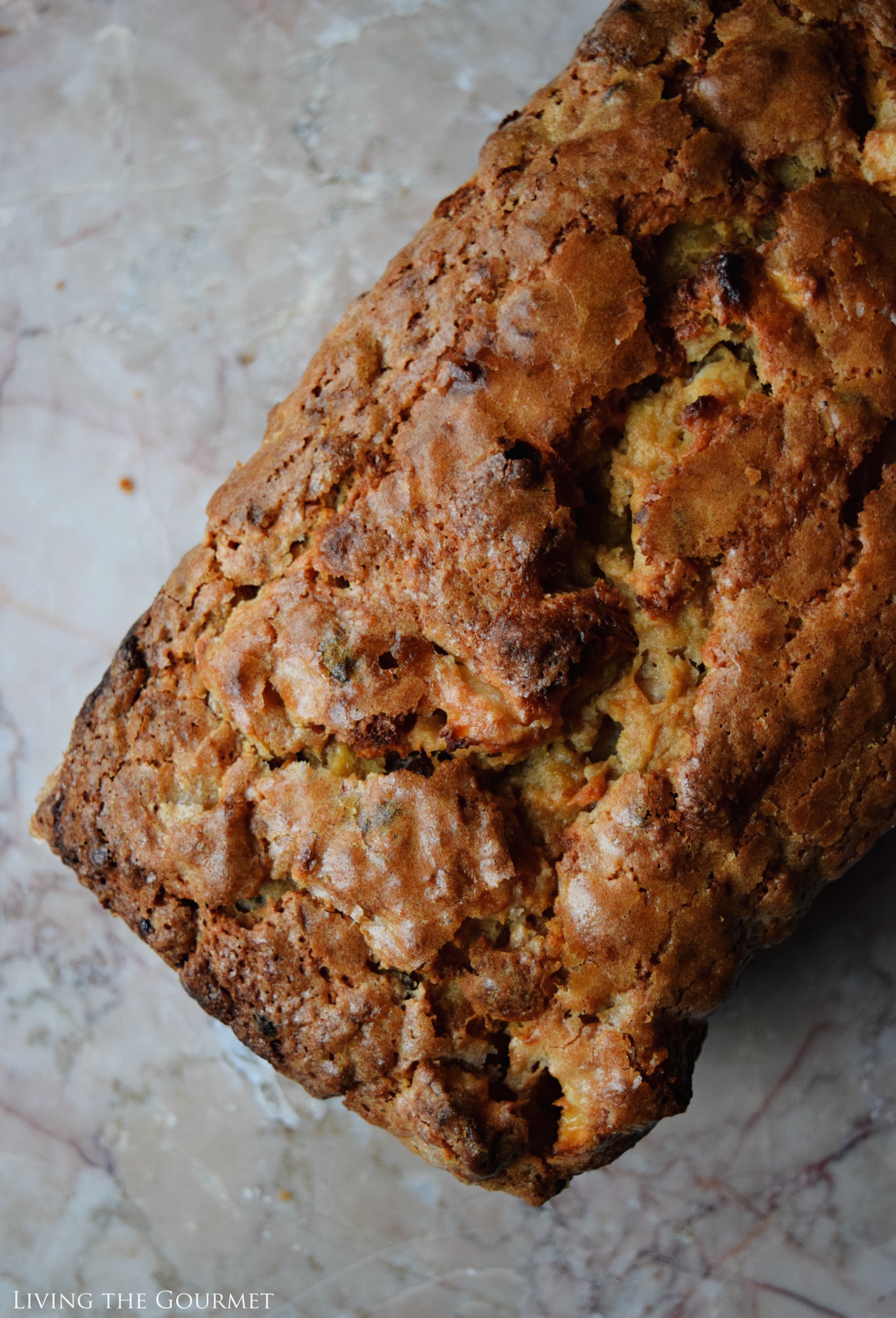 Needless say, I just had to break the malaise, to move my mind onto pleasanter things, things that I could actually control, or that would just get me back into the routine of things.
As if fate had decreed it, stepping back inside the first thing my eyes fell on was the messy pyramid of apples crowning my fruit my bowl.
It was time to upset the applecart of the past few days, and what better way than a quick round of morning baking? Which brings us to today's recipe.
Print
Apple Banana Bread
Author:
Prep Time:

10 minutes

Cook Time:

1 hour

Total Time:

1 hour 10 minutes

Yield:

1

loaf

1

x
3

–

4

ripe bananas – mashed

2

small apples – peeled and diced (or

1

large apple)

2

eggs – beaten

1/2

cup

vegetable oil

1/2

cup

brown sugar

1/2

cup

white sugar

1/2 tsp

. salt

2

cups

flour

2 tsp

. baking powder

1/2

cup

citron, dried fruit or raisins

1/2

cup

Greek yogurt

1 tsp

. vanilla extract

1 tsp

. cinnamon
Butter for greasing loaf pan
Instructions
Preheat Oven 350 degrees F.
In a large bowl mash the bananas; add the eggs, vanilla, yogurt, sugars, vegetable oil and mix together.
In a separate bowl combine the flour, baking powder, cinnamon, salt and stir.
Add this to the banana mixture and mix.
Stir in the diced apples and dried fruit.
Butter a loaf pan well and add the batter.
Sprinkle sugar over the top of the batter.
Bake for about 1 hour and 15 minutes or until the toothpick test comes out clean.
Let cool about 10 minutes or so before taking out of pan.
Notes
*This recipe is best baked in a loaf tin as opposed to a cake pan or bundt pan.
Recipe Card powered by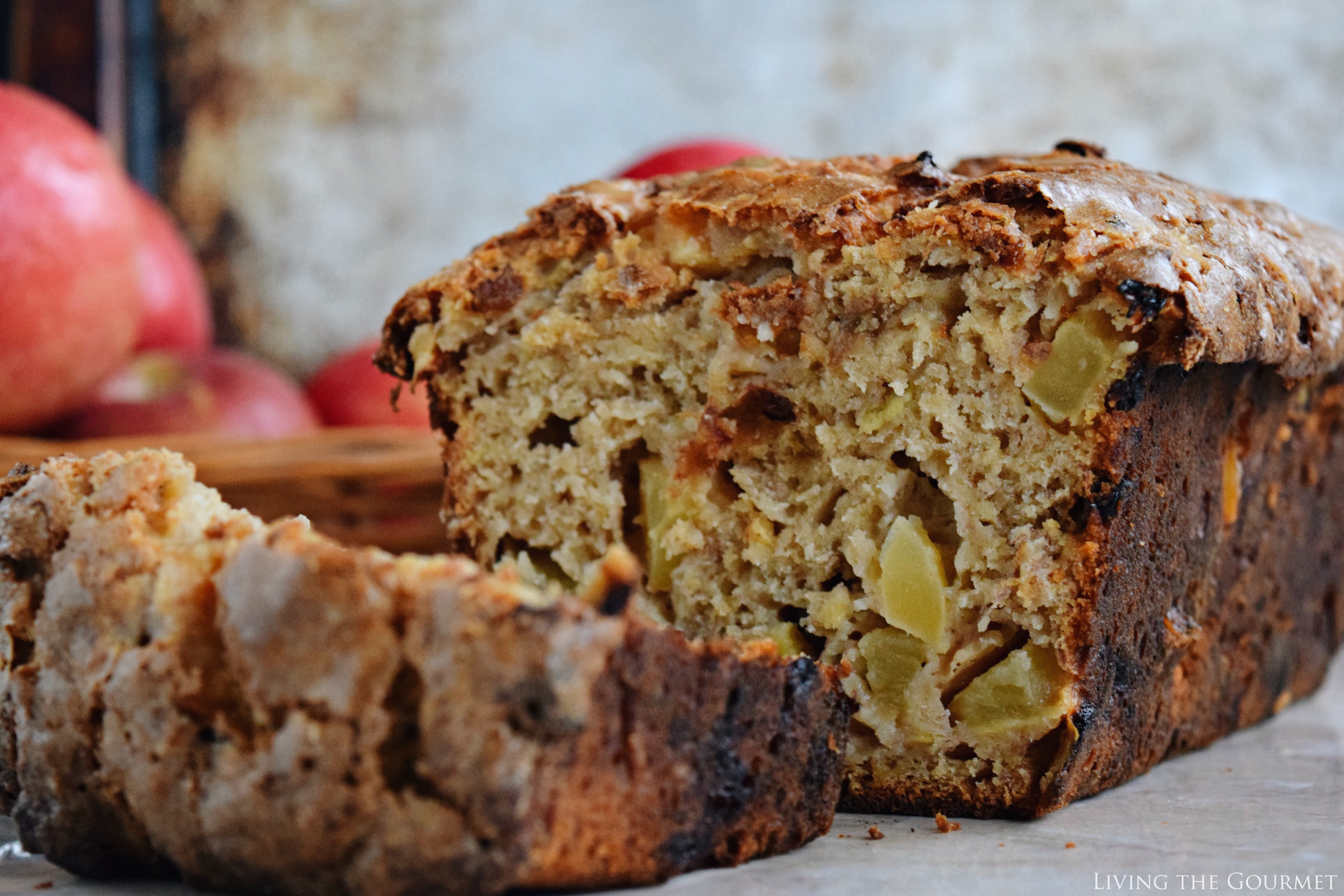 Savor a warm slice of this Apple Banana Bread today…perfect for breakfast or dessert.
10