Crisp, crunchy chocolate chip cookies get a fun makeover with M&M's® milk chocolate and peanut!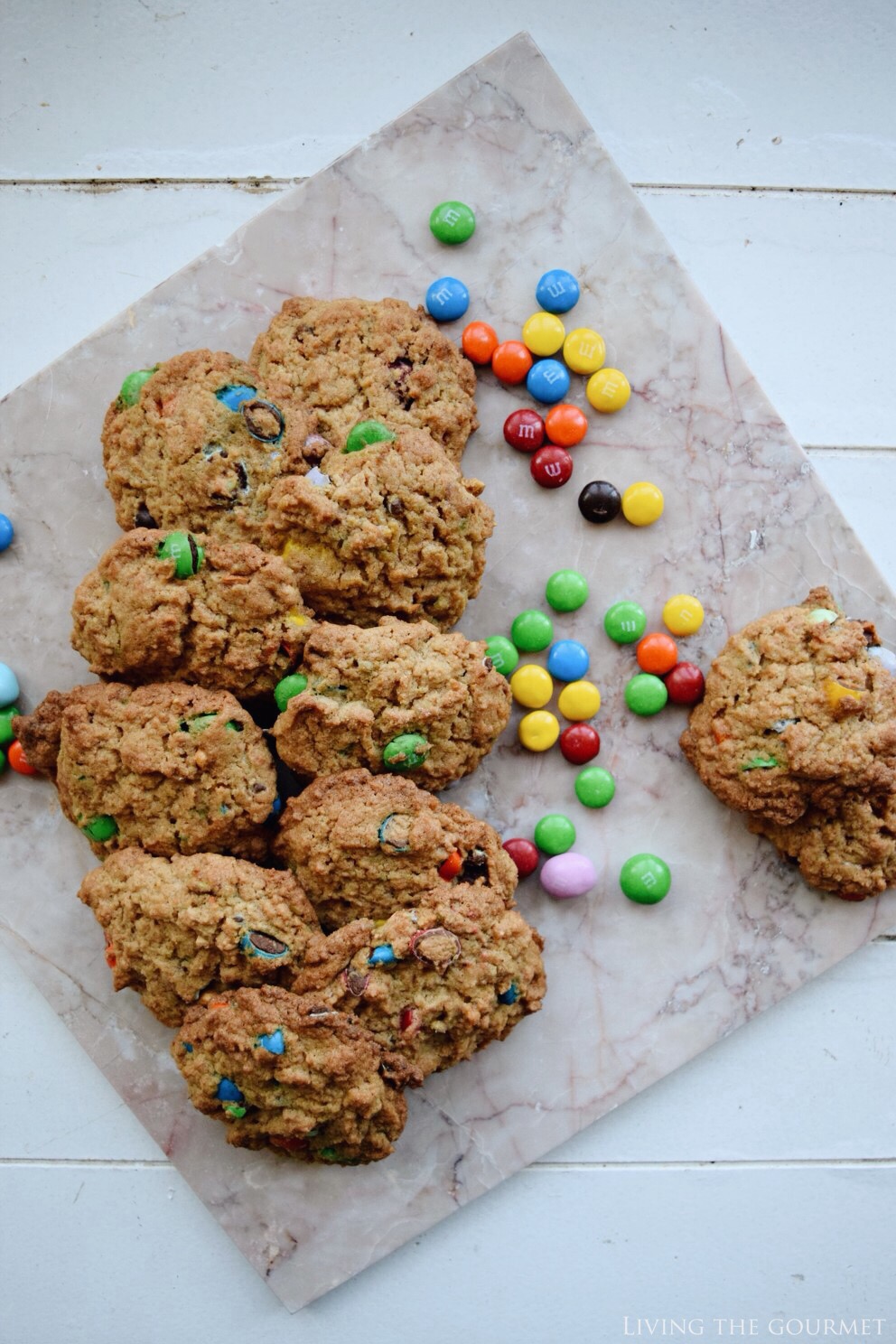 Laurence J. Peter once remarked that "If a cluttered desk is the sign of a cluttered mind, what is the significance of a clean desk?"
Or so I try to rationalize my chaotic work space. Bottles of premium wine waiting to be reviewed crowd the antique table to my right. These bottles stand like towers over a messy plain of well-worn books. Pens, scraps of notes, and dusty candy mugs are sprayed across the remaining free surface of said table. My desk is another matter entirely. Candy wrappers, pens, and yet more notes are all fully entrenched along the invitingly dusty surface. A coaster rests unintentionally plastered to the cherry wood surface, holding a mug whose coffee is of an uncertain chronology.
Several phones surround me, only one of which I believe still works and…somehow a 17th-18th century cabin-crystal ended up as a paper wait on the nightstand to my left. I'm told sailors occasionally used such devices in place of oil lamps.
Don't ask.
I like to imagine that somewhere amidst this mess lies my creativity. Samson had his hair, Achilles had his ankles…and, well, I have a messy desk. Unfortunately these are more akin to old friends who are merely there to comfort me through creative dry spells rather than the bearers of some mystic font.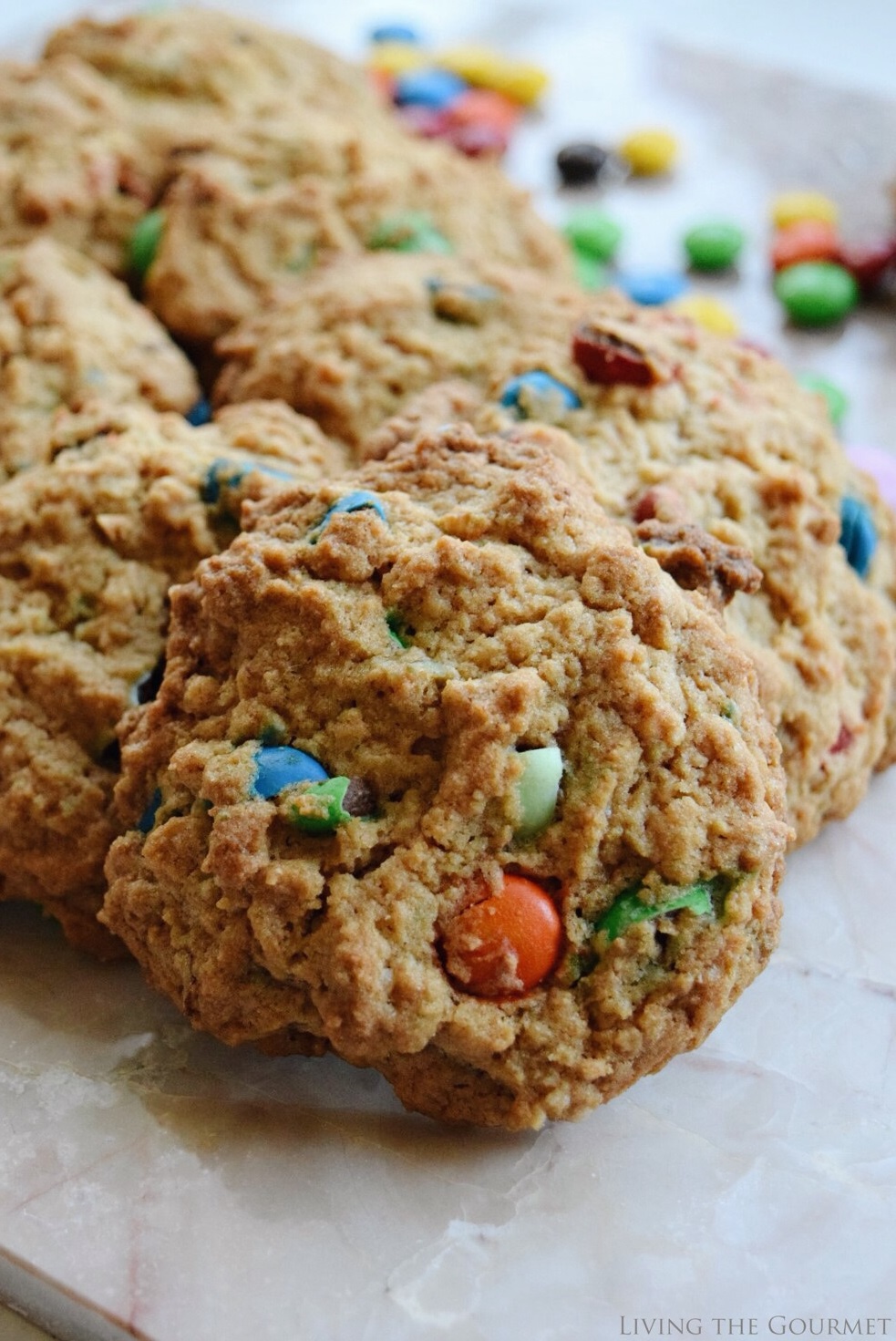 One such dry spell happened a few days ago. I was sitting down to plan out a menu, and I ended up just staring at the blank page on my word processor for around an hour. So it was that I decided rather than to 'plan food' I would go 'make food.'
And of course by 'food' I mean to today's recipe…cookies. Yes, of course cookies. After all, what could possibly fit such an occasion better?
I had a few bags of unused M&M's®, and figured this was as good an opportunity as any to put them to use. I decided to combine the M&M's® in with vanilla and brown sugar to create a rustic style cookie, with the M&M's providing both color, texture, and chocolatey flavor. I prepared the cookies as shown below, baking them for 10-12 minutes. Simple but delicious, a perfect combination.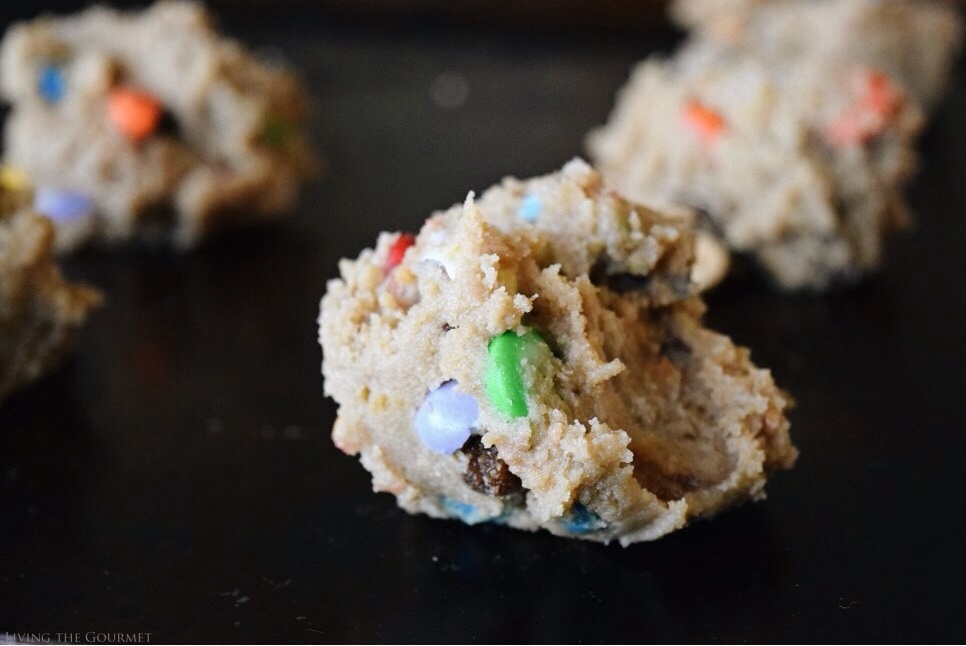 Living the Gourmet
M&M's Chocolate Chip Cookies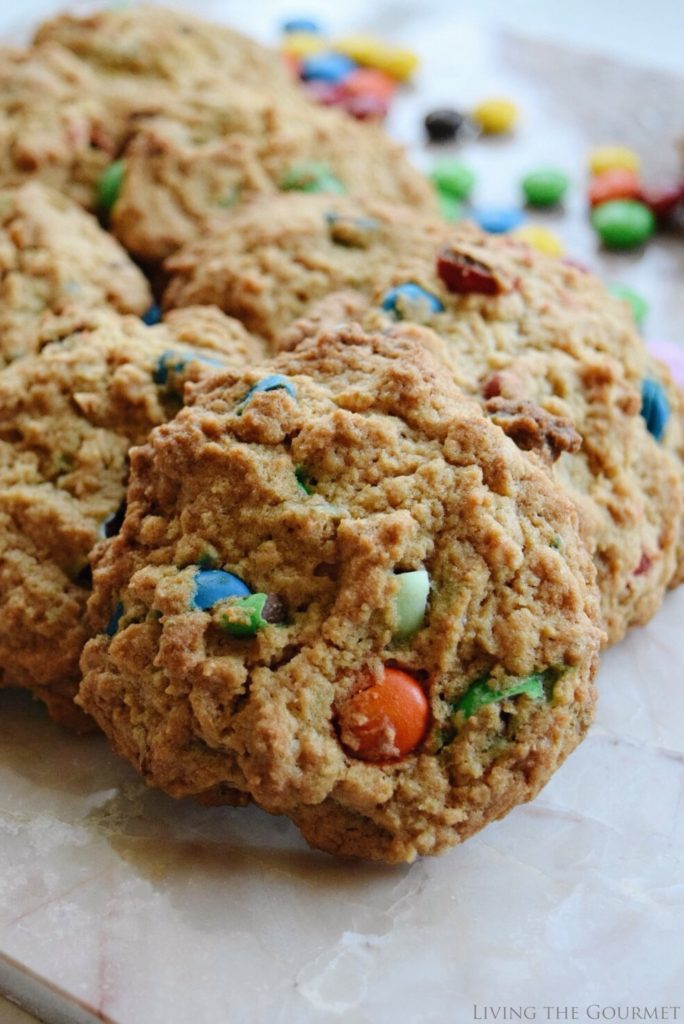 Ingredients
11/2 cups brown sugar
3/4 cup shortening
3 tbs. milk
1 tbs. vanilla
1 egg
13/4 cups all-purpose flour
1 tsp. salt
3/4 tsp. baking soda
1/2 cup chocolate M&M's® - chopped
1/2 cup Peanut M&M's® – chopped
Instructions
Preheat Oven 350 degrees F.
In a large bowl, combine the brown sugar, shortening, milk, egg and vanilla and mix well.
Combine the flour, salt and baking soda and mix well. Add the flour mixture to the brown sugar mixture and mix.
Stir in the chopped M&M's®.
Drop rounded spoonfuls onto an ungreased cookie sheet.
Bake 10 – 12 minutes or until the edges are golden.
Cool on the baking sheet a minute or two before removing to a cooling rack.
Notes
Adapted from Pillsbury All-Purpose Flour:
7.8.1.2
268
https://livingthegourmet.com/2016/04/mms-chocolate-chip-cookies.html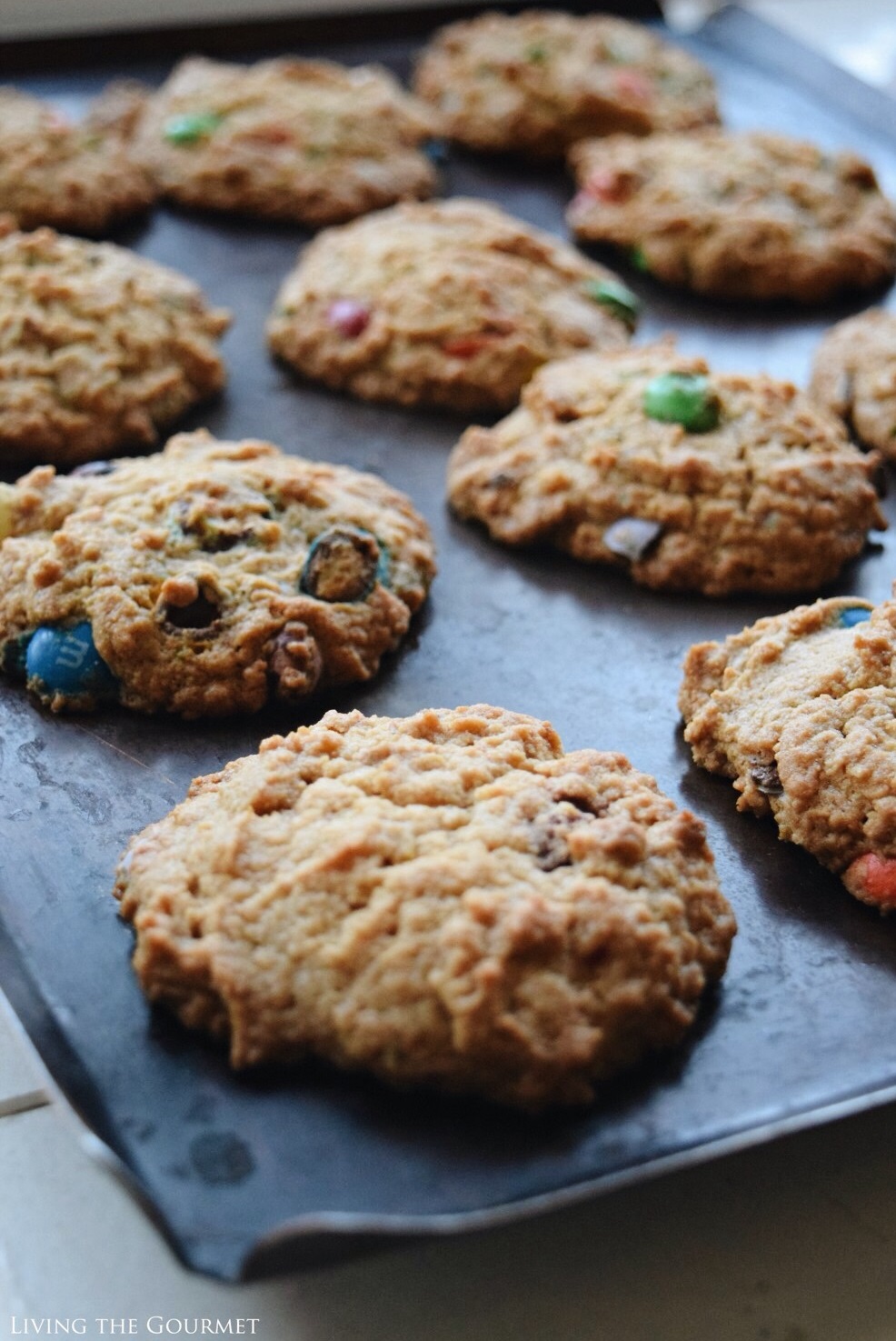 Once that was done, I brought a fresh cup of coffee and a saucer with cookies up to my already overcrowded desk, and sat back down to the blank page.
What are some of the ways your favorite 'in the moment' recipes? Or what are some of the ways you 'get the wheels turning' again? We would love to hear from you.
Enjoy with Love!
0