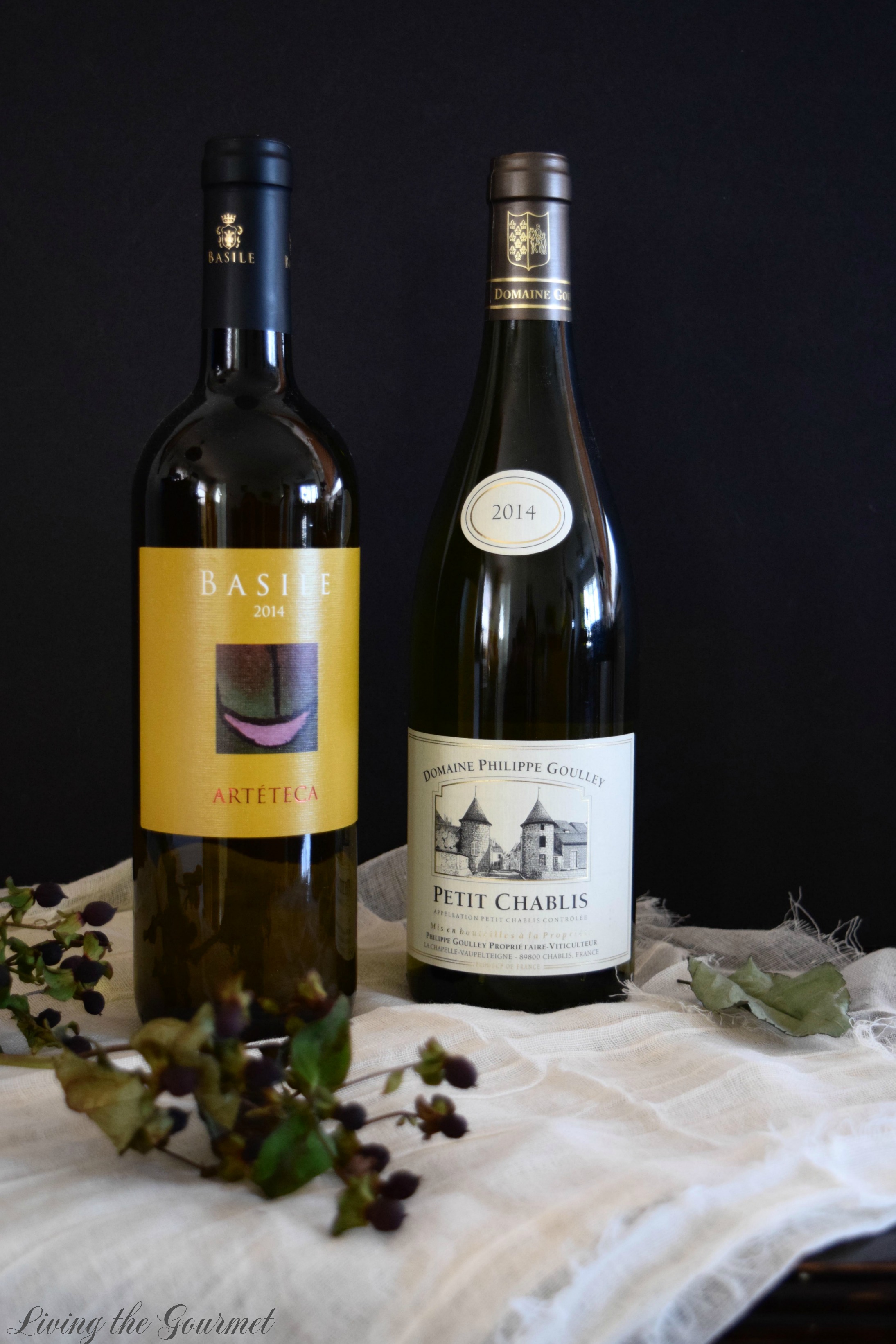 I was talking the other day with a newly minted wine maker who is only just setting out upon his vinicultural journey. We met via a web seminar and then again strictly by chance on Twitter, and mutual interests led to a brief but enlightening back and forth. He relayed to me some of his thoughts on wine, but not on wine as a product but instead as an 'accentuation to culture.' He put into words something that I have been feeling for quite some time, and it is that wine is "an expression of the culture from which it comes," a sort of 'encapsulation' of the land and the people who dwell on that land.
As I have cataloged most of the entries into the growing LTG cellar, I have often touched on precisely that point, albeit not nearly as concisely as he – that wine accentuates a gathering, a dish, or even a season. Naturally, when the representatives of the Basile and Domaine Phillipe Goulley wineries asked us to review a pair of their bottles, which are meant to accentuate the onset of spring, we simply had to agree. It was just to apropos to pass up.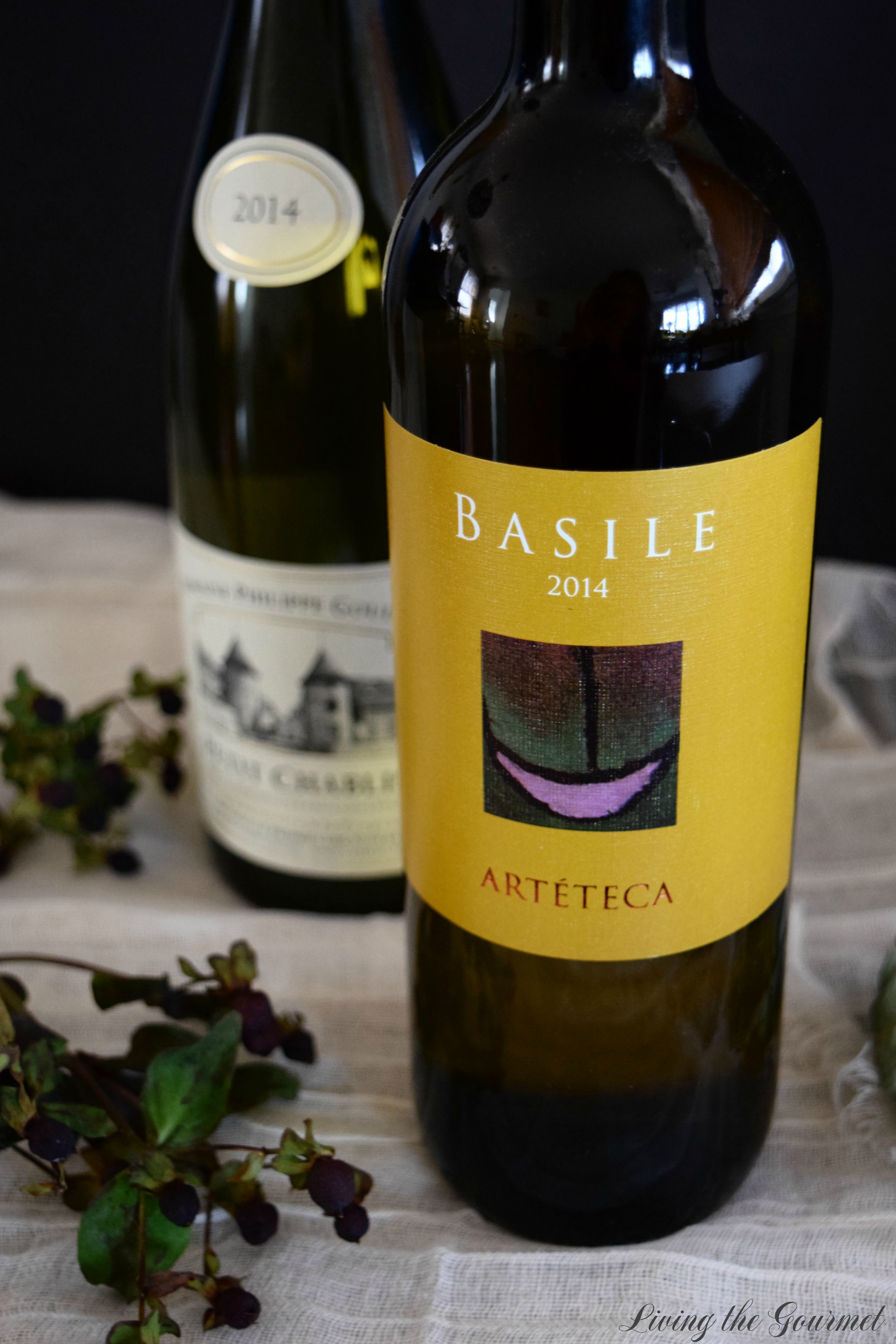 Basile sent us a 2014 Arteteca, which is an unfiltered blend of Vermentino, Viognier, and Petit Manseng. As expected, the wine boasts a distinct pale straw hue, typical of Vermentino, and greets with a bouquet dominated by very sharp minerality punctured by vague fruit notes from the viognier grapes. Moving into the middle and bottom of the glass, the minerality mellowed into what I can only describe as earthy damp leaves or perhaps moist cigar box. On sampling, the bouquet largely carries over, but with distinct earthy textures and ripe fruits persistent throughout. The petit manseng, not surprisingly, remained almost entirely elusive throughout the sampling experience.
I would suggest pairing this with something equally 'earthy,' perhaps a platter of decent blue cheeses, or with oysters or baked clams. Any variety of white fish would also serve decently, prepared with lemon, olive oil, and herbs.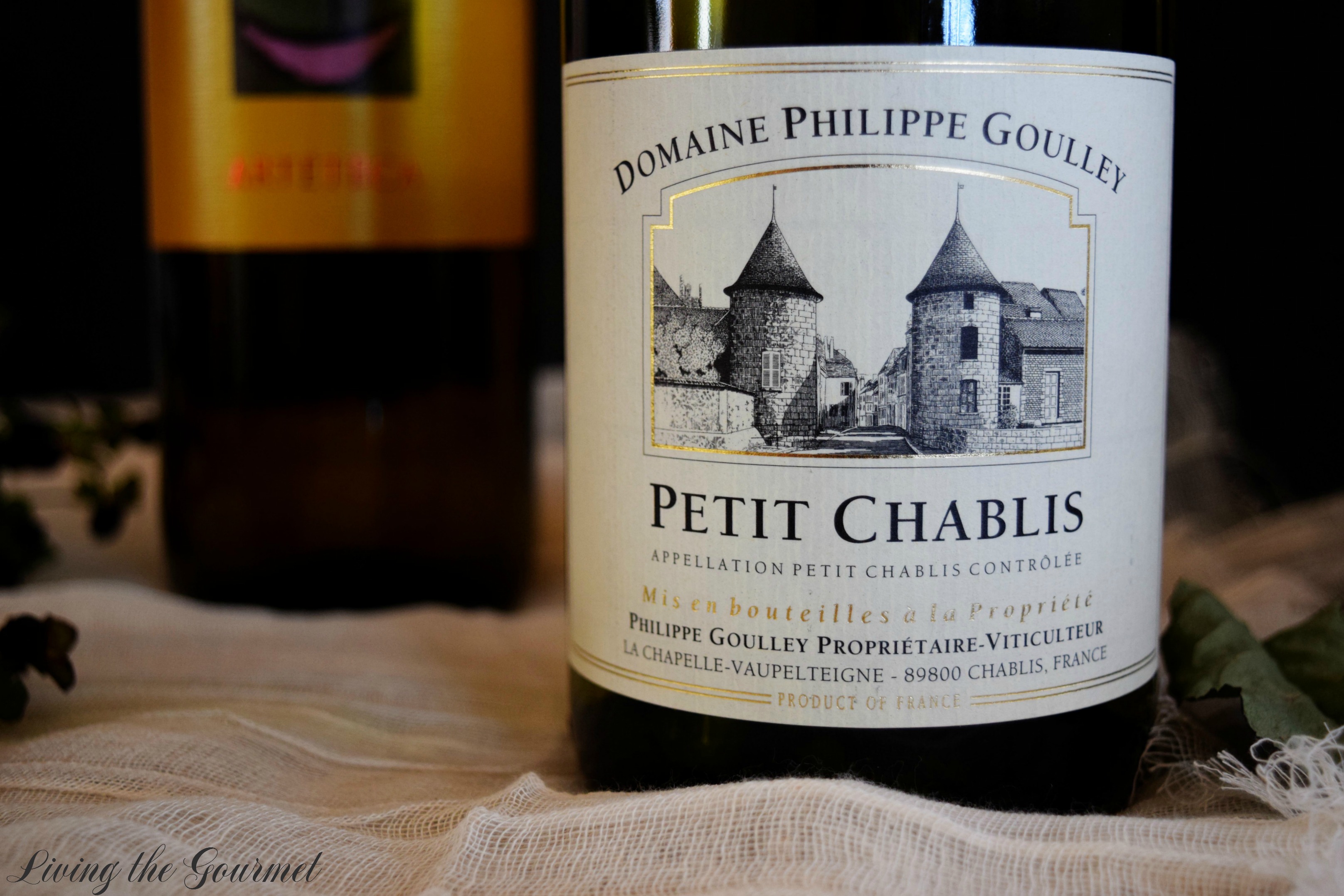 The second bottle, a 2014 Petit Chablis Chardonnay, featured a crisp yellow straw hue, typical of most chardonnay. However, unusual of most chardonnays, this wine features a rather monotone nose, comprised almost entirely of ripe green apples with vague hints of crushed seashell or pineapple notes towards the middle and bottom of the glass. On sampling, the words 'light' and 'acidic' struck me instantly, qualities that paired rather nicely with its otherwise delicate fruit notes, again chiefly ripened apple, with perhaps a few underlying peach or apricot notes towards the finish.
For pairing, the typical chardonnay favorites come to mind, such as lightly roast chicken with garlic, light seafood, pasta with spring vegetables, or perhaps lightly cooked shellfish such as crab, all perfect for the beginning of spring or end of winter.
Naturally, I can recommend either of these bottles to my readers looking for decent but affordable white wines for their early spring gatherings.
Discover more wines from Golden Ram Imports here.
This message is intended for persons 21+. Please enjoy responsibly.
Cheers,
Mike
0