As I sit to write this, I'm reminded of an old saying, whose origin and precise wording I cannot recall, and it runs roughly that "Sometimes pleasant memories are the most painful to recall," which touches on one of today's recipes.
You see, I wrote recently about memories and how "Aside from being a foggy and increasingly imperfect chronicle of the past, memories also taint how we perceive not only the world around us, but reach beyond their own domain of the past to color how we look at the future."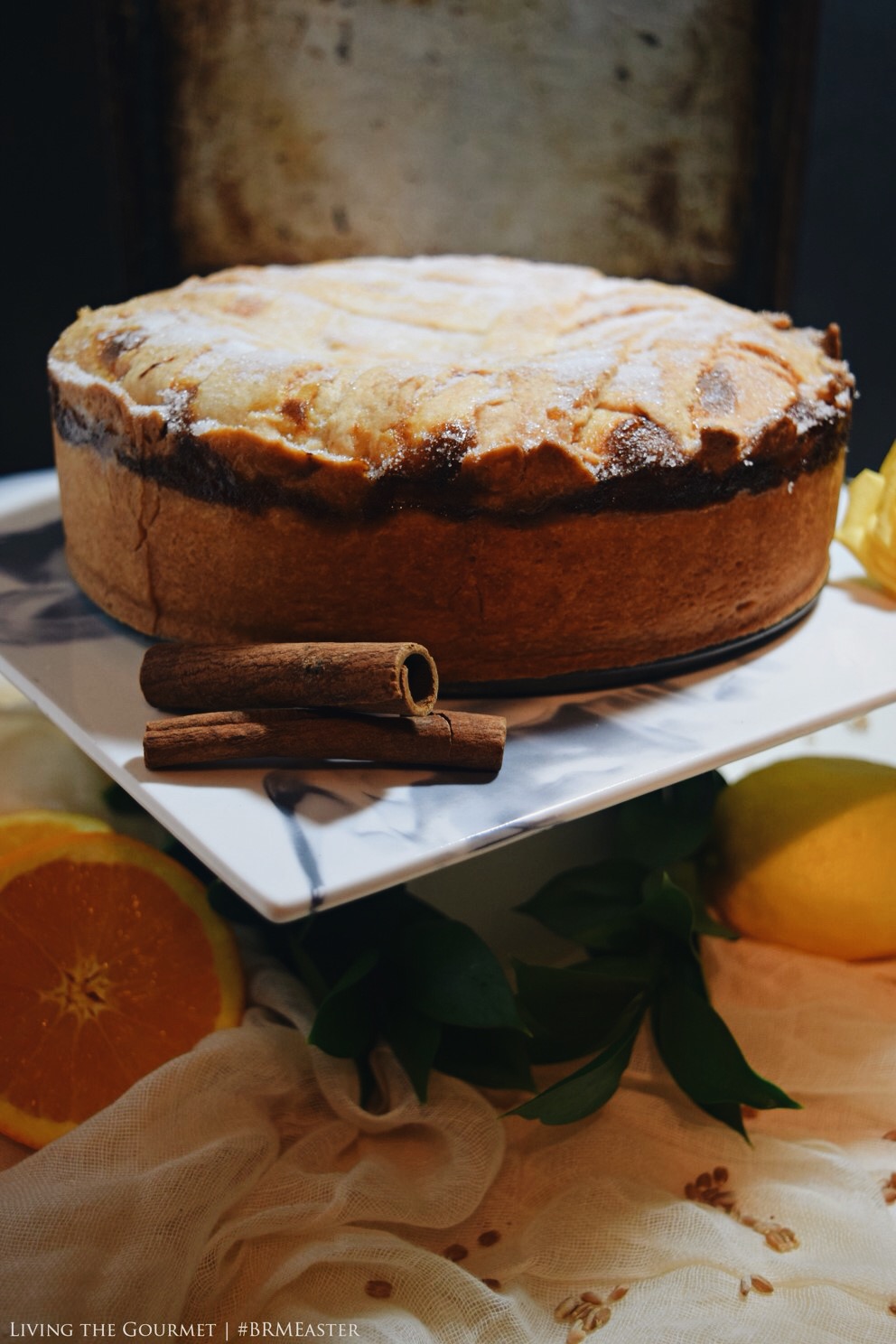 Obviously, with Easter drawing ever nearer, memories and 'memory making' are at the fore as I try to piece together the night's menu. Of course, this never fails to conjure memories of past Easters, and of what was the gem of each year's family gathering – Italian Grain Cakes. They were quintessential to our holidays, giant cakes the size of small tables that were as much an event to prepare as they were to eat.
Tradition, however, especially family tradition, tends to fade as the number of familiar faces dwindles and pleasant memories turn bittersweet. As a result, neither myself nor either of my brothers, who also love to cook, have attempted to prepare one of these cakes for decades. This brings me to the biggest practical challenge in preparing this cake, which is that the original recipe my mother used is almost completely gone – except for what I can recall from preparing them alongside her as a child.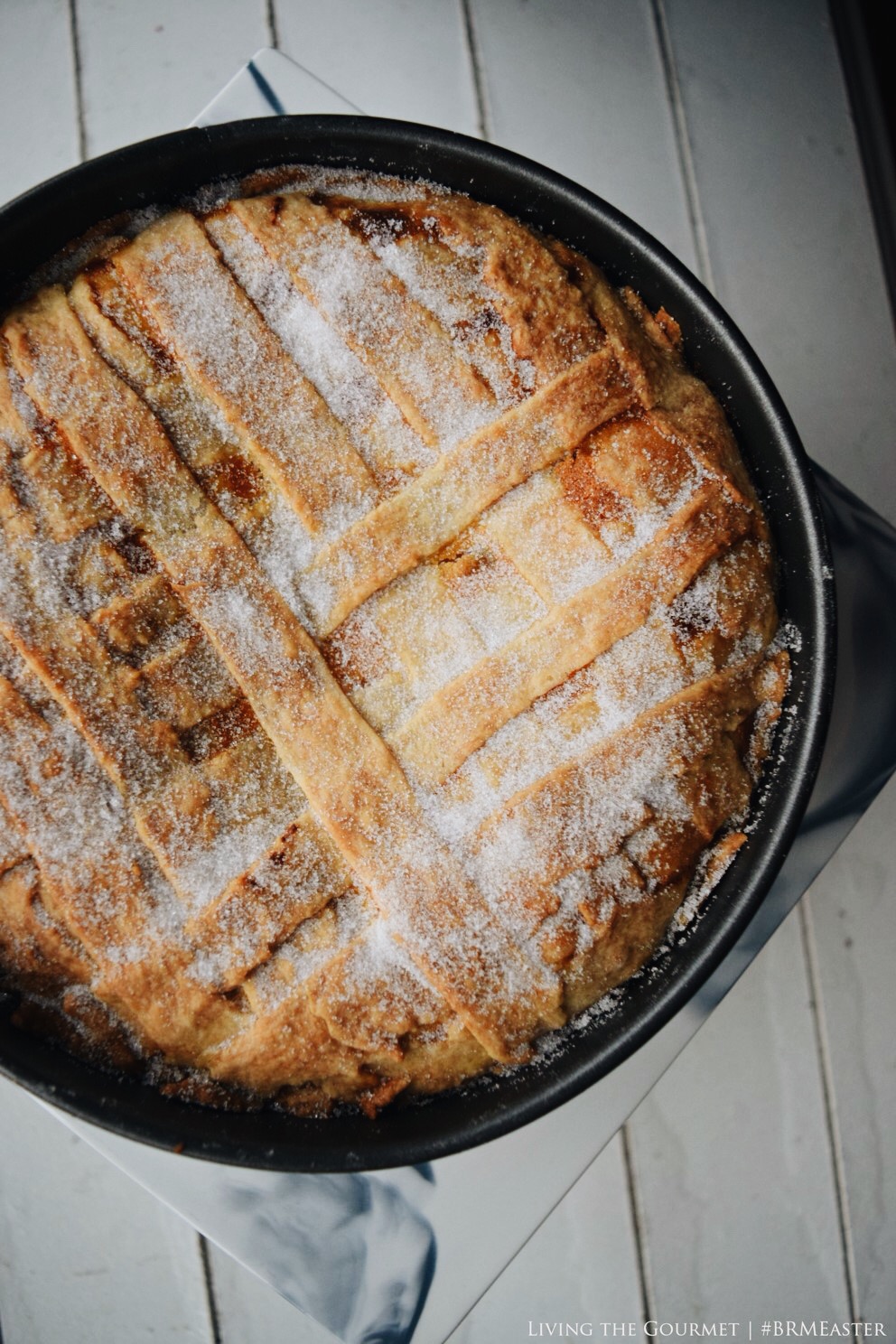 Yet, I was determined. After so many years, I'll be honest and say I'm not quite sure what prompted me to dust off this old family favorite, except that I wanted to add something extra special to this year's celebration. Of course, however, I decided on baking a 'trial cake' before preparing one for Easter.
I couldn't bring myself to be the sole judge on the final product, and so I had to lift the veil just a little bit on this Easter's surprise and invited my older brother over for dinner, and served this 'prototype' for dessert.
I'm pleased to say, his response was "Cath, that's the flavor."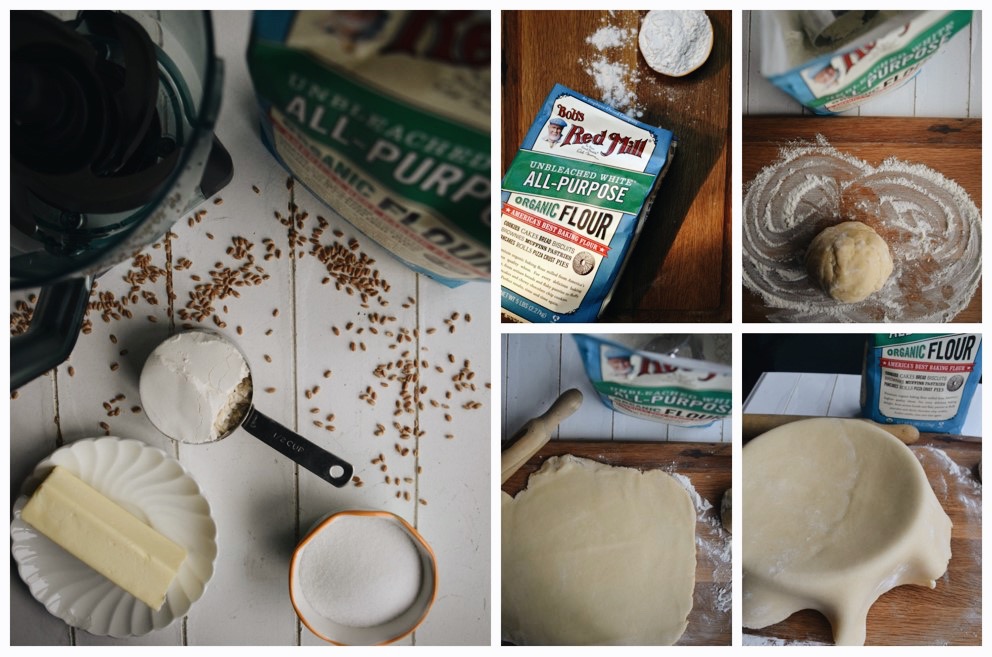 I did make a few conscious deviations from the original. For example, I used wheat berries in place of barley or grano cotto, and prepared my own 'citron' with assorted dried fruit. I also used Bob's Red Mill Organic Unbleached All Purpose White Flour, since it's freshly milled from organic red wheat, with both the bran and germ removed, and is a high protein flour meaning it produces a high, well-textured, 'light' baked good.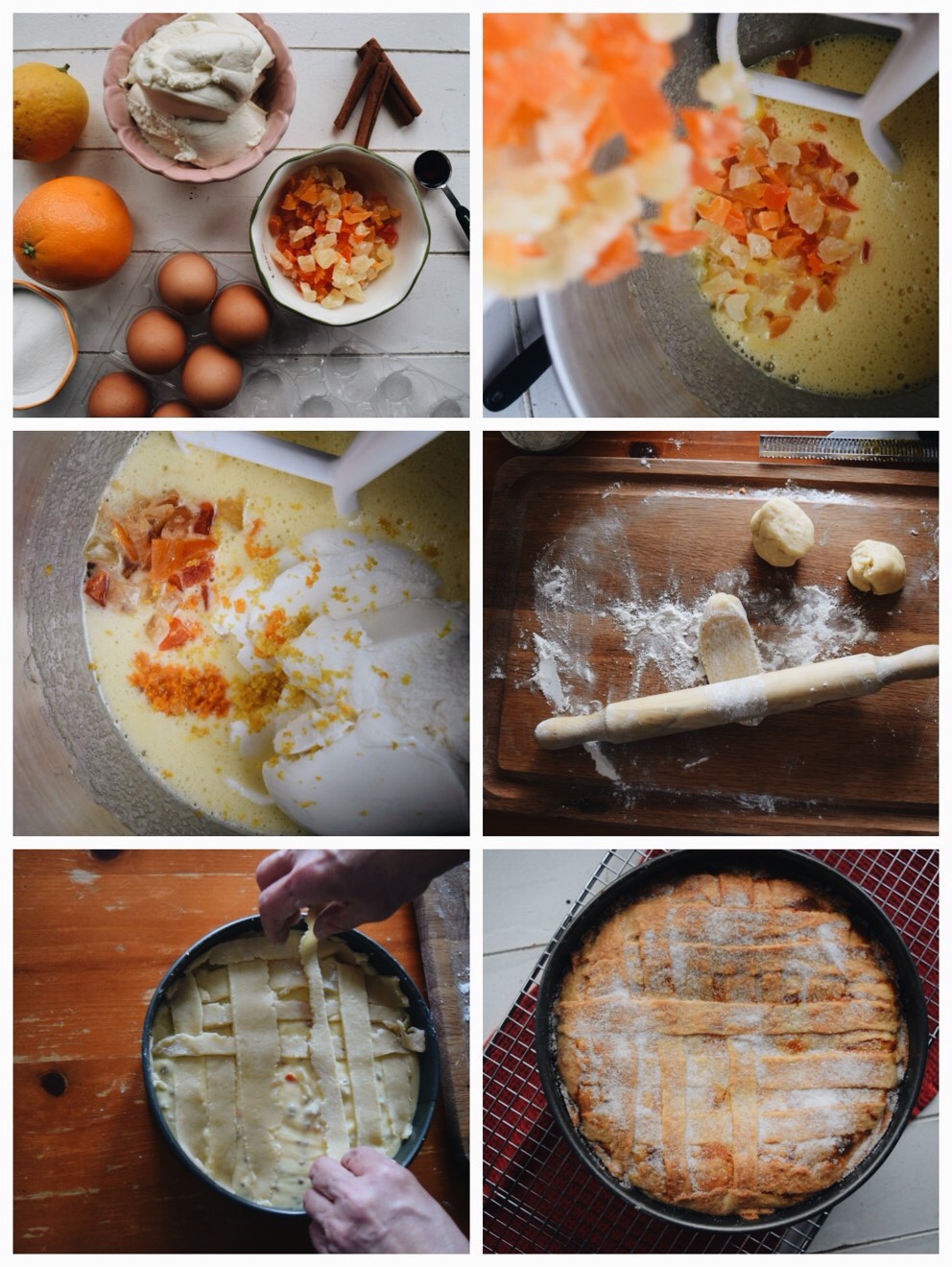 Print
Easter Grain Cake
Author:
Prep Time:

10 minutes

Cook Time:

50 minutes

Total Time:

1 hour

Yield:

8

1

x
Category:

Dessert
For the Crust:
2 cups

Bob's Redmill Organic Unbleached All Purpose White Flour

1 cup

unsalted butter, chilled

1/4 cup

sugar
Pinch of salt

3

–

4

tablespoons ice water
For the Filling:
5 cups

water

1/2 cup

wheat berries

4

eggs

3/4 cup

sugar

1

lb. ricotta cheese

1 cup

dried mixed fruit

1 teaspoon

vanilla extract

1/2 teaspoon

cinnamon
Zest of

1

whole lemon
Zest of

1

whole orange

1 tablespoon

butter
Pinch of salt
Instructions
In the bowl of your food processor, blend flour, butter, sugar and salt together. Pulse until pea-size crumbs forms. Add iced water 1 tablespoon at a time until a soft, pliable dough comes together.
Transfer the the dough to a well floured surface and roll into a ball. Slice 1/4 of the dough off, and re-shape into a ball again. Wrap the doughs in clingfilm and refrigerate until ready to use.
In a medium pot, bring 5 cups of water to a boil. Add wheat berries and let it boil down for about 40-45 minutes until the wheat berries are soft.
While the wheat berries are cooking, preheat oven to 375 degrees F.
In the bowl of your stand mixer, beat eggs and gradually add sugar. Mix in the ricotta cheese, dried fruits, vanilla, cinnamon, and citrus zests. Beat until a smooth, creamy mixture forms.
Once the wheat berries are done, strain them and rinse. Transfer to a small bowl and toss with 1 tablespoon butter and a pinch of salt. Now fold the berries into the ricotta batter.
Take out the chilled dough. Turn the large dough ball onto a well floured surface. Roll the dough out until it is 1/4″- thick. carefully place the dough over a 9″ spring form pan. Press the dough down and up the sides. Trim and add the remaining bits of dough to the small dough ball.
Blind bake the pie crust for 5 minutes. Remove from the oven and let cool while you roll out the small dough ball for the lattice strips.
Fill the ricotta batter into the cooled pie shell and place the lattice topping over the cake.
Return to the oven to let bake for about 45 minutes, or until the crust is nice and golden.
Let the cake rest on a cooling rack until it has cooled completely. Cover the top with clingfilm and refrigerate overnight.
Serve and Enjoy!
Notes
Prep Time does not include Inactive Prep Time.
Recipe Card powered by
What are some of your favorite Easter traditions? We would love to hear from you.
I was selected for this opportunity as a member of Clever Girls and the content and opinions expressed here are all my own.
Enjoy with Love!
2