This shop has been compensated by Collective Bias, Inc. and its advertiser. All opinions are mine alone. #BringYourBestBowl #Walmart #CollectiveBias
Oatmeal gets a savory makeover with wholesome salad greens, bursting citrus slices and sweet pecans for a satisfying and delicious afternoon lunch!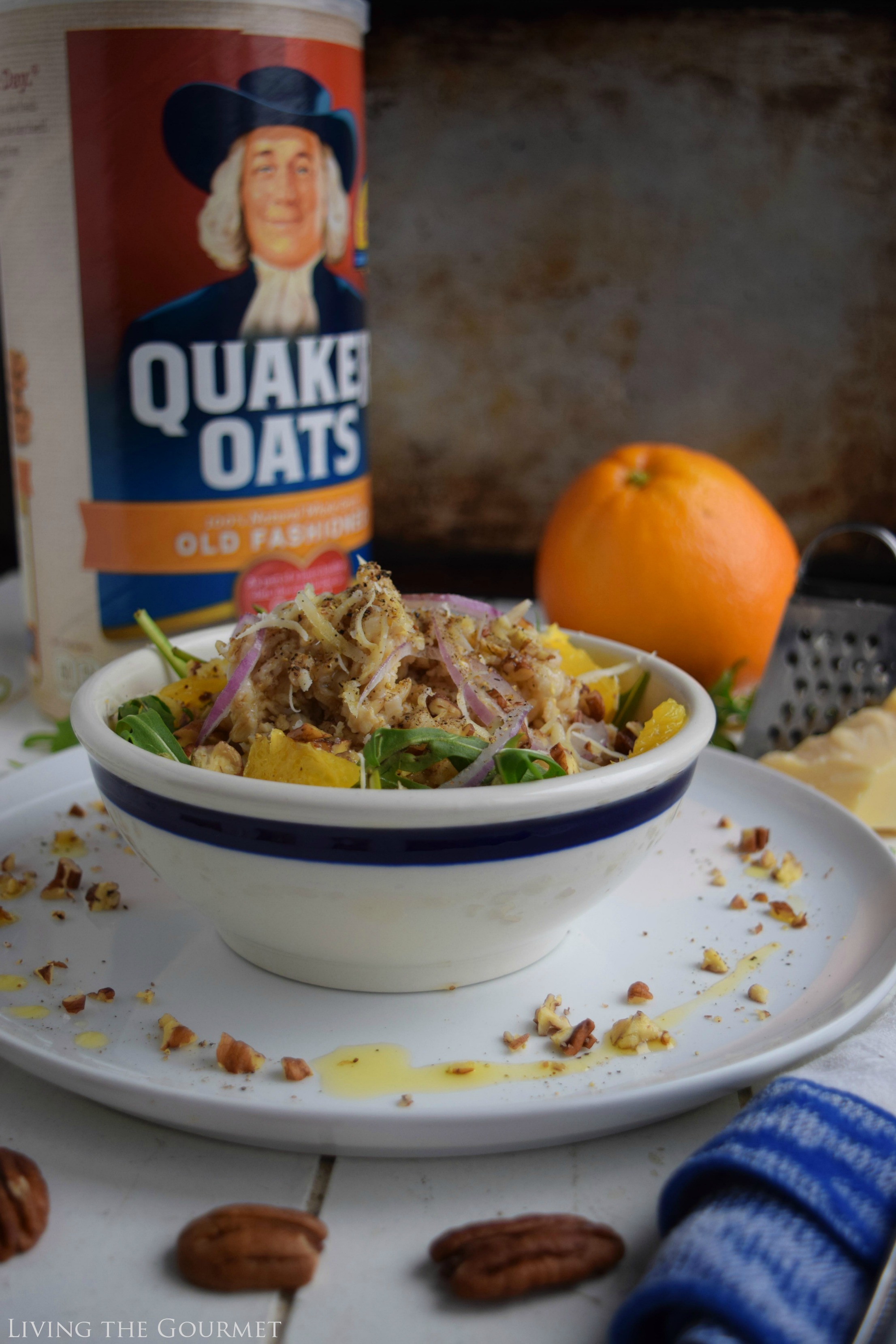 When I heard about Quaker® Oats "Bring Your Best Bowl" promotion, which offers a shot at $250,000 and a chance to inspire the next Quaker® Oatmeal flavor, I instantly thought of my own oatmeal creation. Today's oatmeal recipe is a sort of "warm salad" in a bowl, but is deceptively easy to prepare, using just five readily available ingredients. It's perfect for those busy days when you really want a delicious lunch, but are painfully short on time.
Truth be told, it's a recipe inspired by my own perpetual battle with the calendar.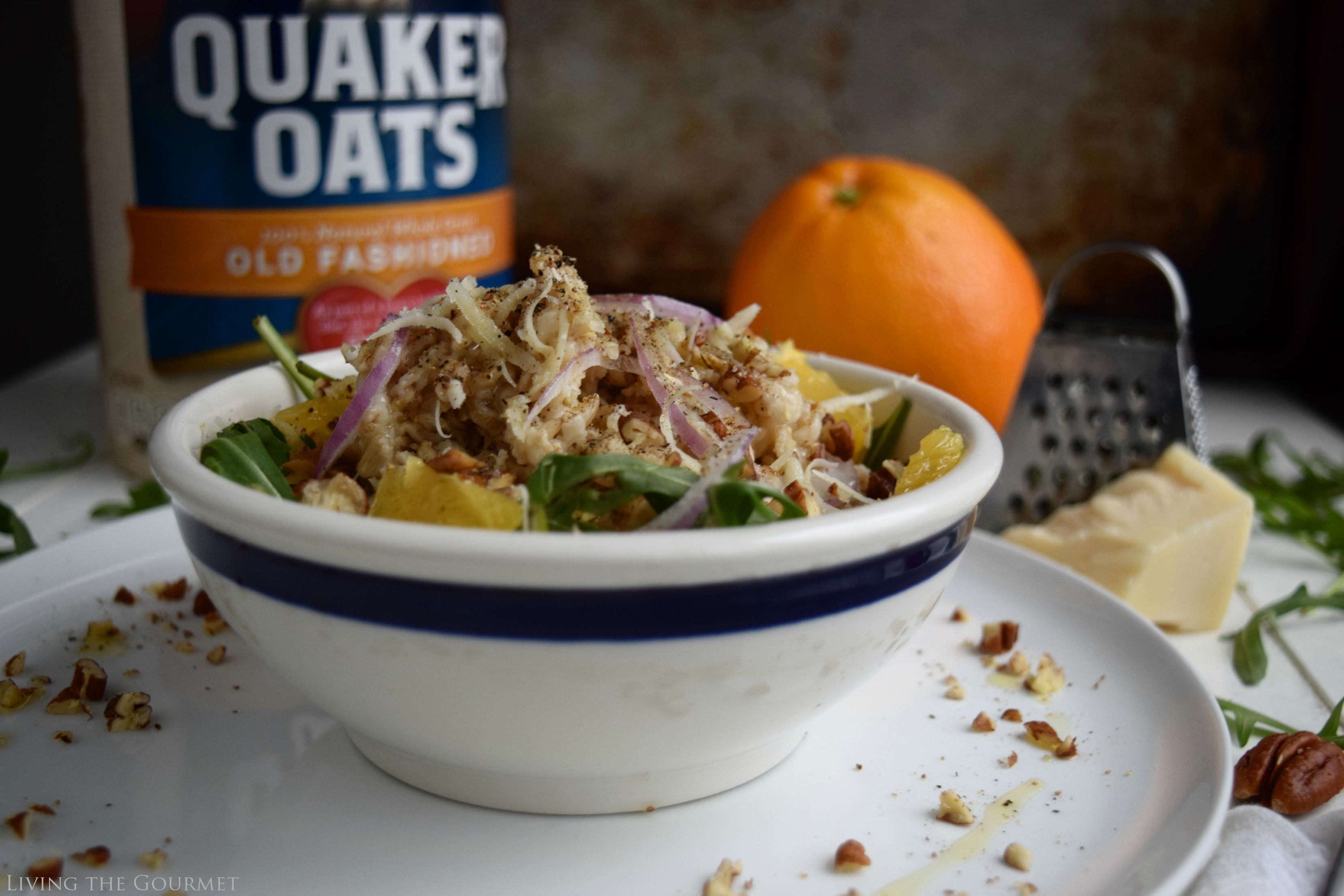 Recently, my son compared our schedule crunch here at Living the Gourmet to that of Scott Warshaw. If you're unfamiliar with that name, as I was originally, he is best remembered as the sole developer behind "The Worst Game Ever," also known as 1982's "E.T. The Extra Terrestrial." Back then, the process of producing a video game from start to finish took roughly a year, and was typically done with a team of a dozen or more. Scott Warshaw, however, after being handpicked for the project of turning the film E.T. into a video game, was instructed to produce the game in just five weeks – entirely on his own.
During those five weeks, he had a manager assigned to him to ensure that he took breaks to do mundane things such as eating and sleeping.
Oddly, it was a story I found myself relating to given my overly-critical eye towards my own work, and, of course, having to purposefully make time for the basic things in life. I cannot tell you how often I find myself trying to clear a few hours to take a proper meal, or get in a enough sleep to maintain myself through the next day.
While this constant battle with the calendar is a source of strain and stress, it can also, on occasion, serve as a source of inspiration. Take for example today's recipe, which I formulated late last month to give myself some midday energy, since skipping lunch, often in favor of stale morning coffee, was starting to weigh both on my nerves and health.
I needed something that was hardy, quick and easy to make, but also delicious enough to remind of the 'what' and 'why' behind what I'm doing here at Living the Gourmet. Now, at first glance, this is simply oatmeal in a bowl, however it's the 'dressings' that dial this up a few exquisite notches.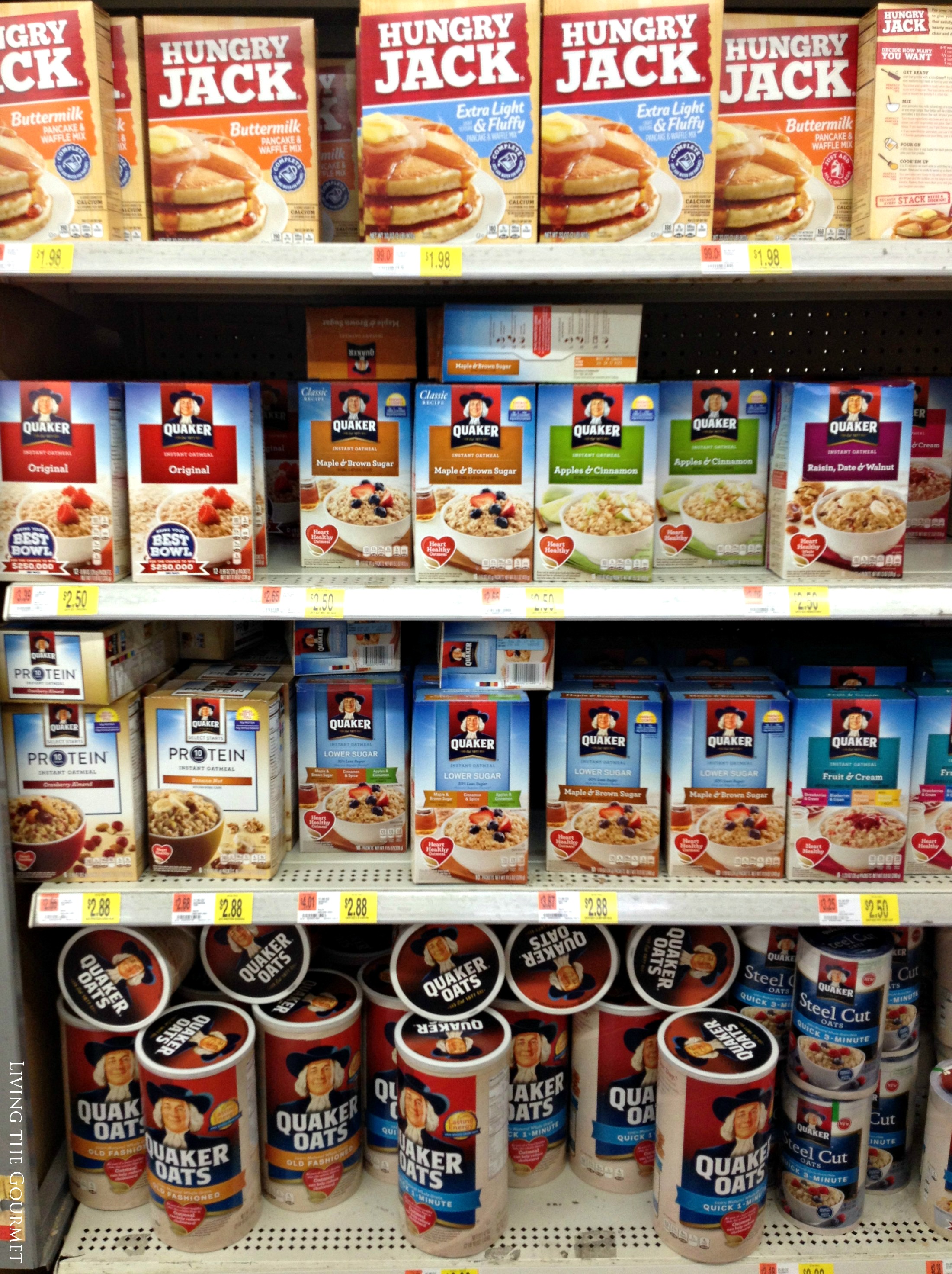 We start out with Quaker® Oats, which I picked up at Walmart, preferably the Quaker® Standard Oatmeal – Old Fashioned. I then turn the oatmeal into a sort of 'warm salad' right in the bowl, adding in fresh arugula, orange slices, chopped pecans, salt and pepper, and olive oil, all of which I can conveniently pick up during my Walmart supply run.
And just like that, you're done.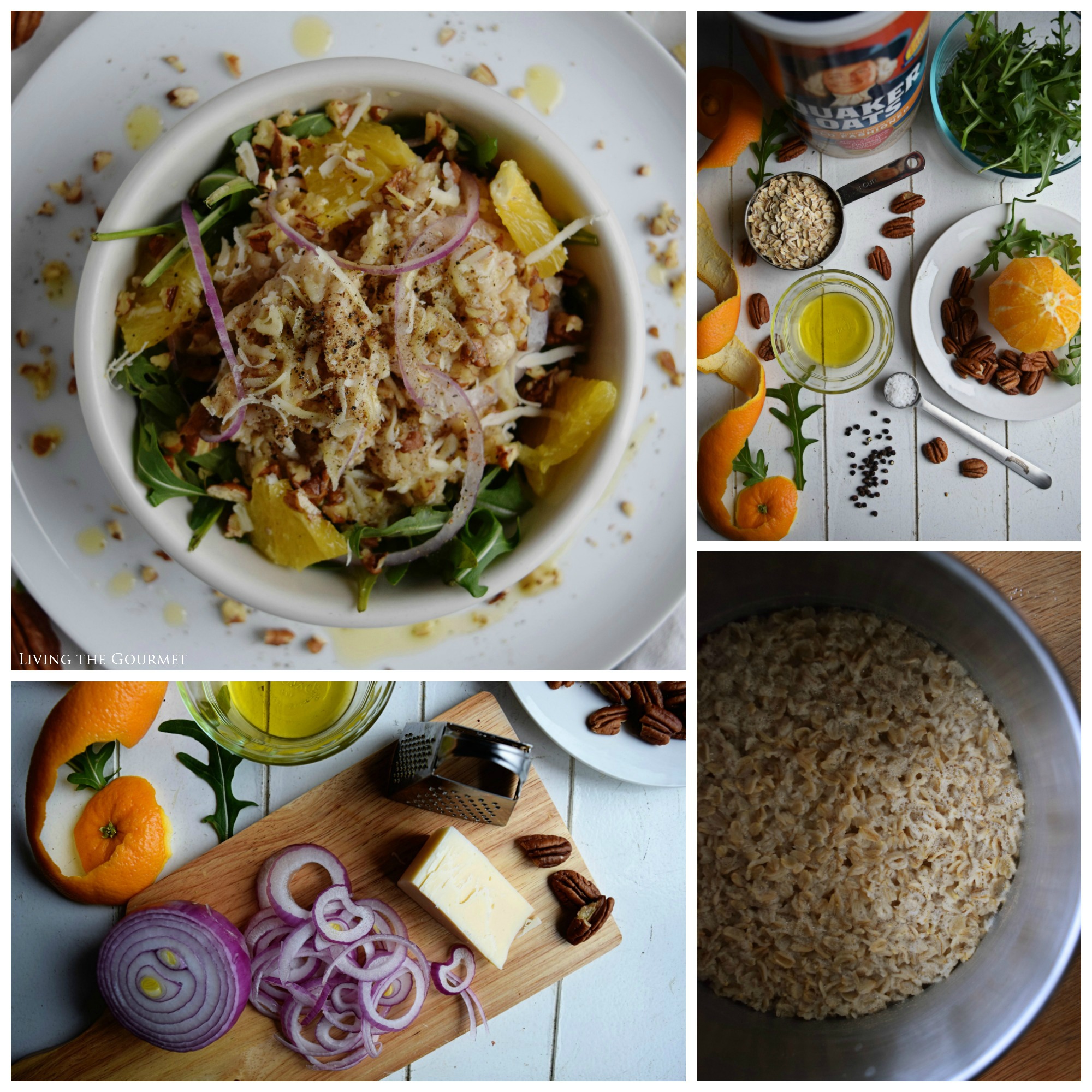 Print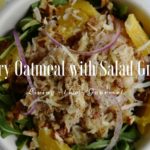 Savory Oatmeal with Salad Greens
---
Author:

Total Time:

13 minutes
Quaker® Standard Oatmeal (I used Old Fashioned)
Orange – peeled and sliced

1

red onion – sliced thin
Your choice of fresh salad greens
Fresh sea salt
Fresh black pepper
Pecans – chopped
Parmesan cheese – for grating
Olive oil – for drizzling
---
Instructions
Prepare the oatmeal as directed.
Place fresh salad greens in a bowl and top with the prepared oatmeal.
Place the sliced onion, fresh orange pieces, chopped pecans and freshly grated Parmesan cheese over the prepared oatmeal.
Finish the dish with a dash of sea salt, freshly ground black pepper and a drizzle of olive oil.
Prep Time:

5 minutes

Cook Time:

8 minutes
Recipe Card powered by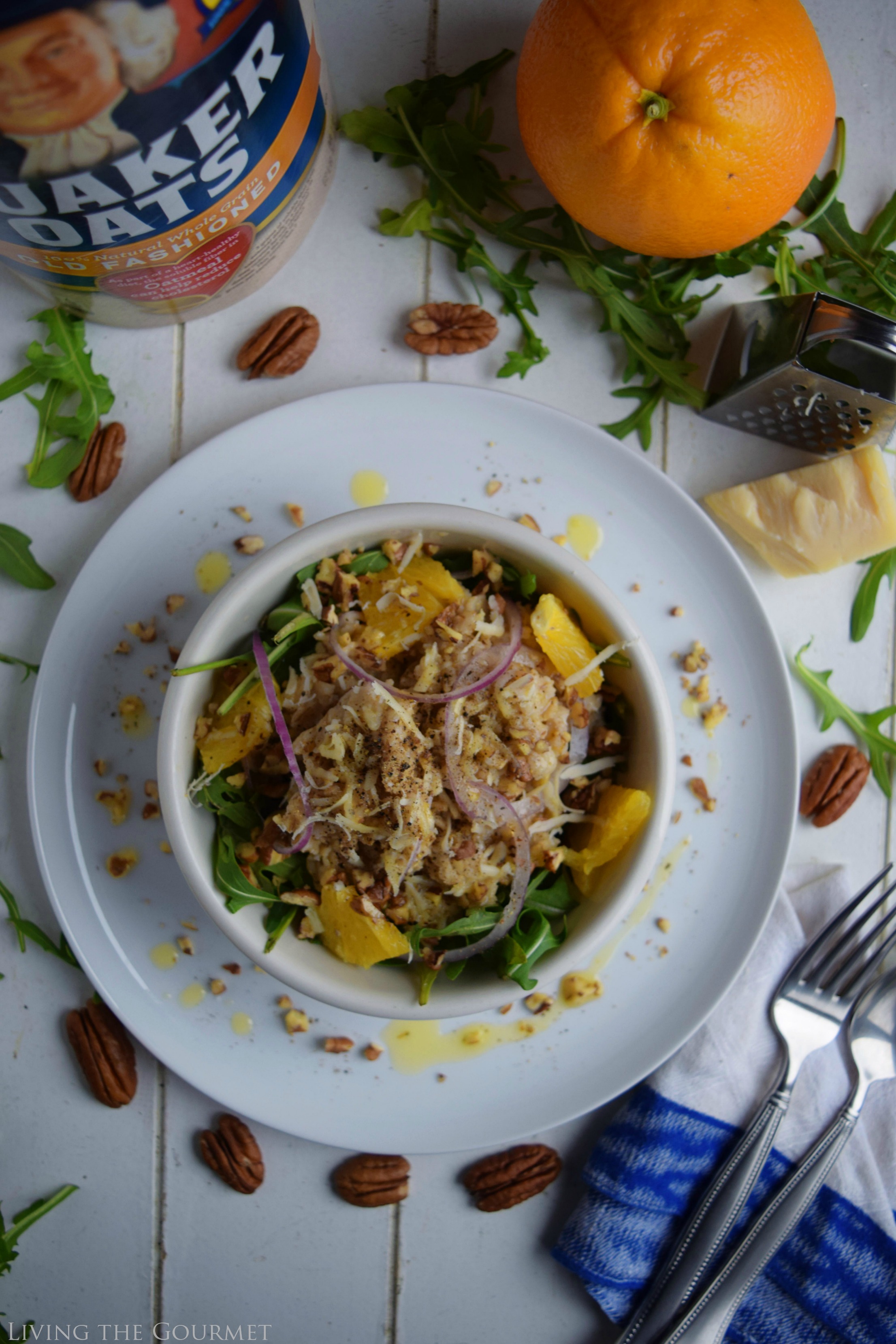 The end result is a perfect light lunch, delicious yet simple enough to fit into even the tightest of schedules. What are some of your creative oatmeal ideas or time savings tips? We would love to hear from you.
Also, don't forget to "Bring Your Best Bowl" over to the national sweepstakes site for your chance to inspire the next Quaker® Oatmeal flavor and a shot at $250,000. Also, top entries will be made and sold in stores for a limited time.
Enjoy!
5