This shop has been compensated by Collective Bias, Inc. and Walmart Family Mobile. All opinions are mine alone. #DataAndAMovie #CollectiveBias
Booker T. Washington remarked that "Nothing ever comes to one, that is worth having, except as a result of hard work."
One of the most common questions I receive from newly minted bloggers, or occasionally from friends or family, runs roughly "But how do you come up with a post? How do you actually put a post together?"
Basically, how is new content envisioned and created?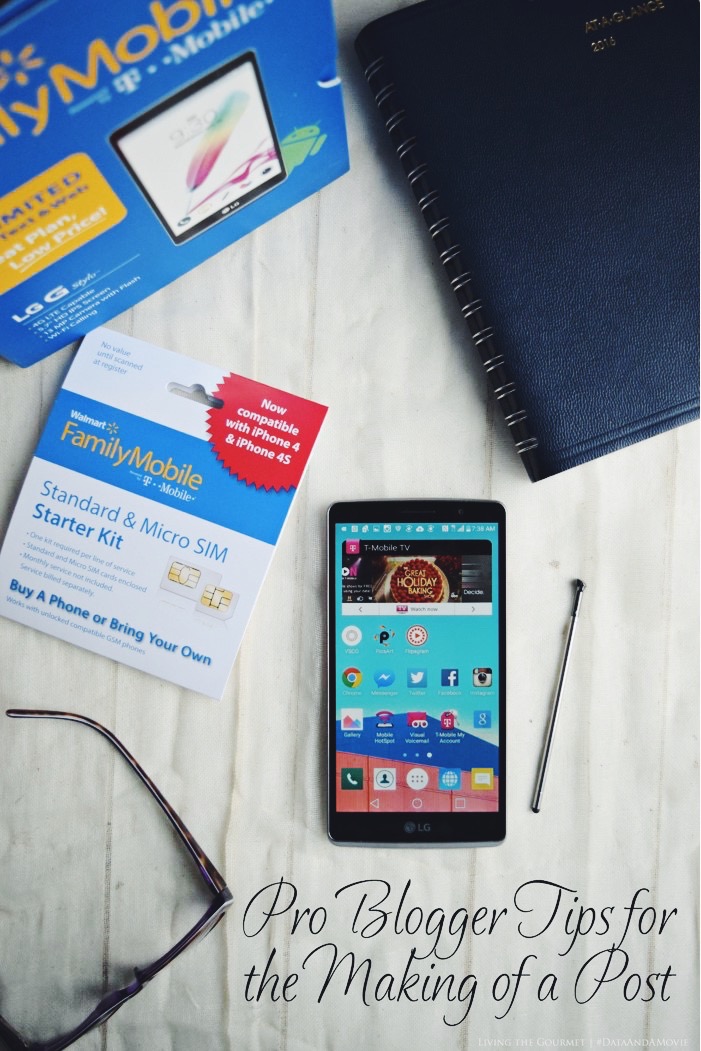 The most concise answer would probably depend on which aspect of a post one is talking about. In general, each post I do is broken into roughly four distinct portions – the cooking or 'recipe development,' the pictures, the writing, and the networking. Each aspect is basically a sort of self-contained 'micro-production,' all of which are then combined to form the posts you see here, making each part reliant in some way on the other three.
Now, since I outlined how I construct my recipes in each of my posts, and since you are currently in the process of reading my writing, that leaves the pictures and the networking. Just as putting my recipes together relies on having the right kitchenware, pictures and reliable networking, emphasis on reliable, requires the right tools.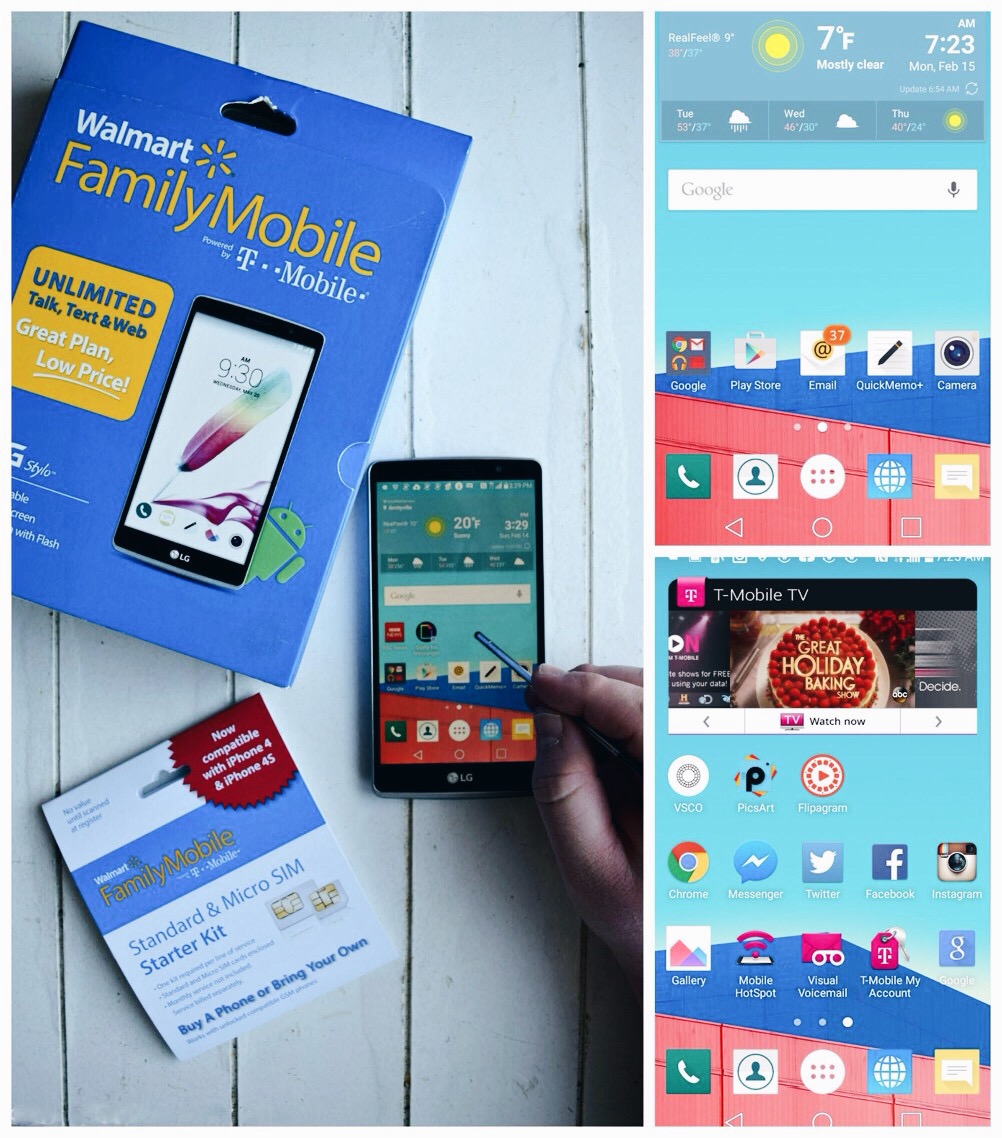 Networking is at times a strange beast, and likely the most daunting task a newbie blogger will face – in part because there is really no single way to do it. It requires strategy, continual learning, and constant adapting to an ever changing social media scene. Also, if you are doing it right, it greets you mercilessly in the morning, and keeps you awake at night. And I'm not really exaggerating, since barely a day goes by that I don't take my morning coffee with a healthy dose of social media either in front of my computer or, more commonly, on my phone, while the last thing I do before I go to bed is plot my networking for the next day. Whether it is checking emails, participating in relevant communities, staying active on Instagram, Pinning, Tweeting, promoting products, or just trying to keep up my presence in general, these activities follow me like a shadow throughout the day. Devoting hours to them on a regular and continuous basis is simply a must or, chances are, you likely wouldn't even know this post exists. Put plainly, things would get very lonely very quickly.
Obviously, this means I burn through data at a positively prodigious rate, and have designated my phone as an additional limb.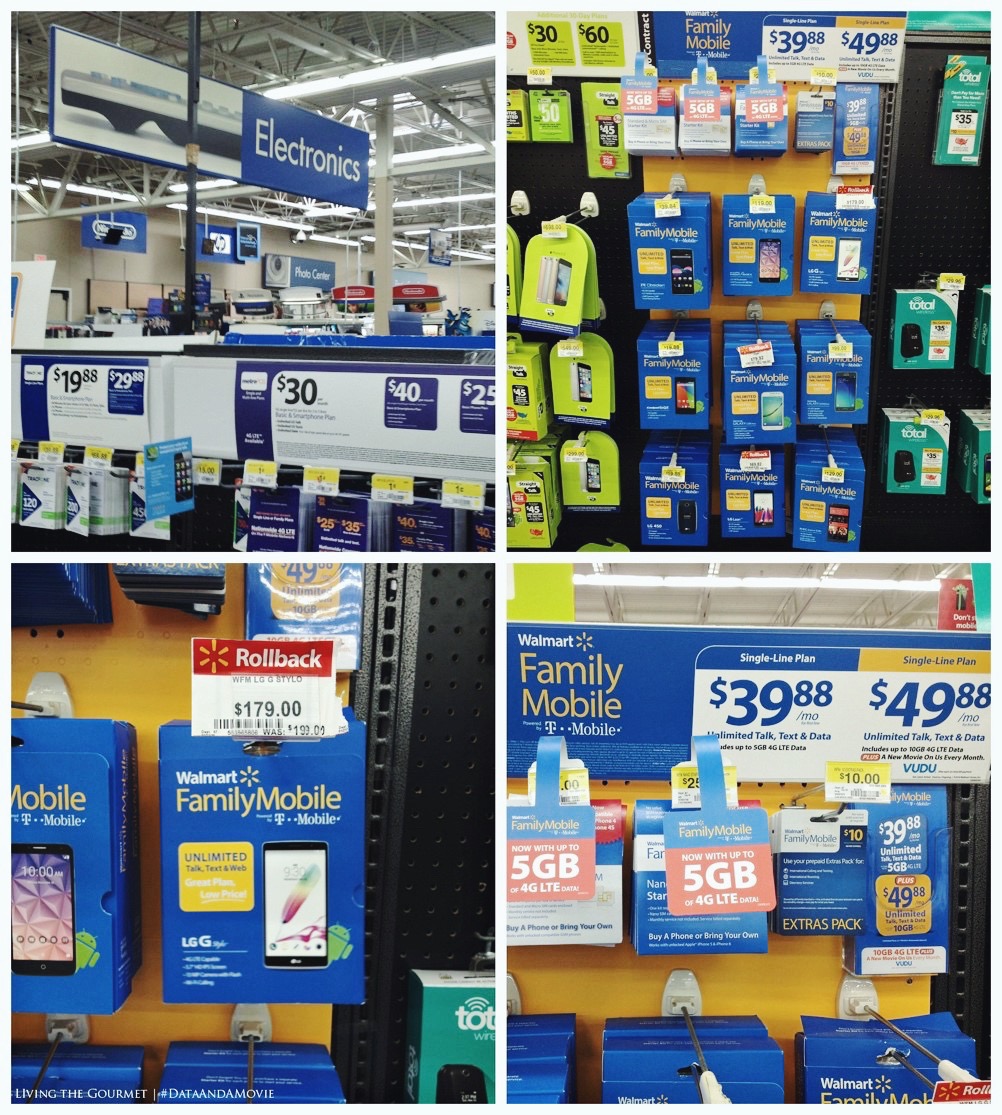 Needless to say, a reliable internet connection is a must, since if my internet is down, so is my presence online – the same goes for my mobile network. In this case, having not just a decent phone but a decent plan is a no-brainer, since a plan with limited data or hidden charges is a nonstarter since, as in any business, keeping costs down is important. For example, I just recently upgraded to the LG G Stylo on the Walmart Family Mobile PLUS plan, which gives me unlimited talk, text, and data, and up to 10gb of 4G LTE data for $49.88 per line. The LG G Stylo's large "phablet" screen makes navigation a breeze, while it's built in stylus allows me to pen notes on the fly, and facilitates precision.
In other words, as a matter of simple convenience, it allows me to keep my office right in my pocket no matter where I am, and to have a reliable connection to that office.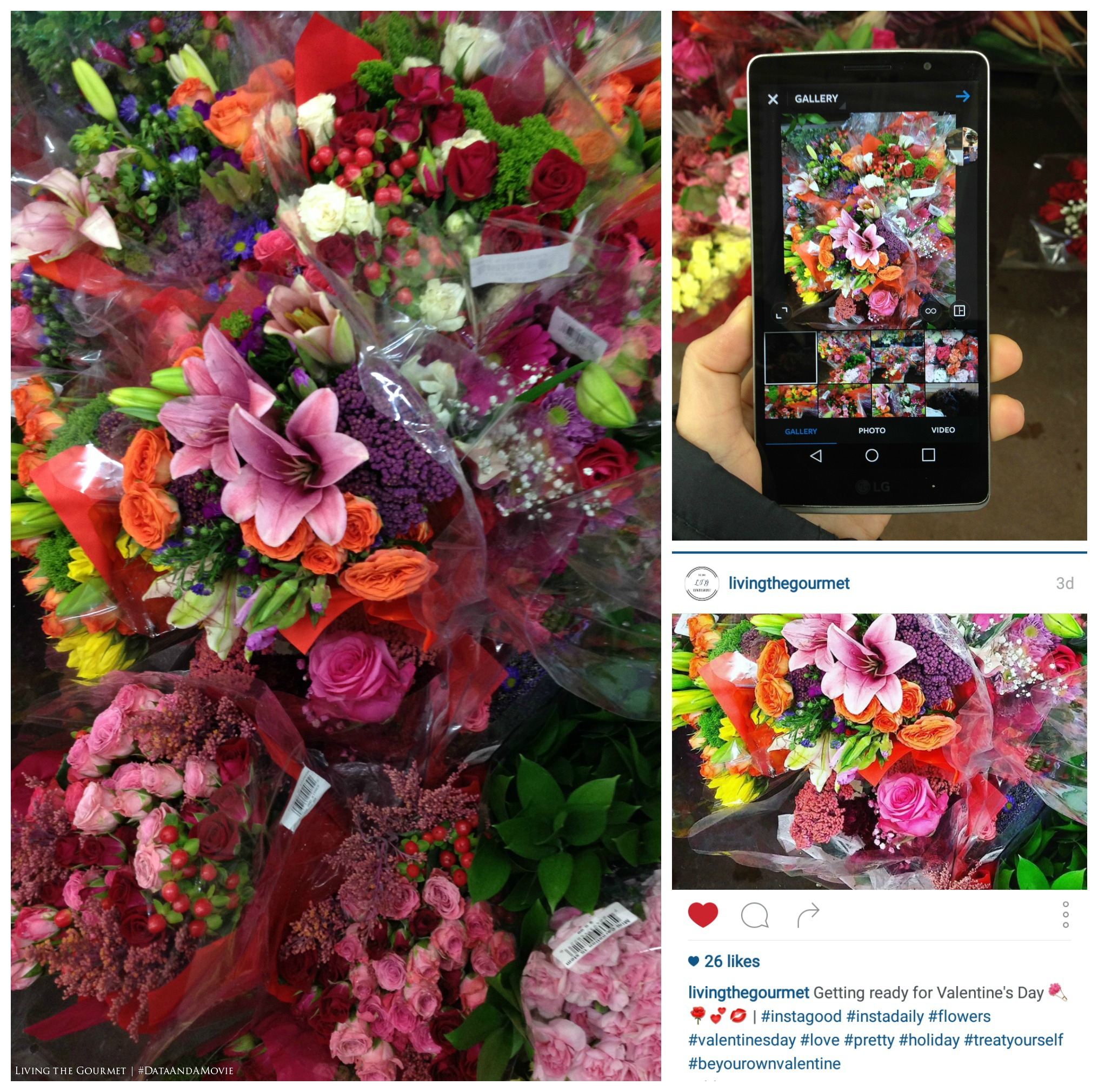 This cuts to another important aspect of my data usage – pictures. Being largely self-taught when it comes to photography for my site, I've had to learn what works and what doesn't the hard way. Trial, error, and old fashioned research. Balancing props, creating impromptu 'sets' from the ledge of my bay window, learning how to tone light via the use of white boards, and timing my cooking around the sun's natural light have all become second nature. For actually taking the pictures, I originally used my phone, which I still do from time to time, but I currently use a Nikon D3300 for most of the pictures you see on the site.
However, after the pictures are taken then the real work begins, and that is where things can get even more complicated.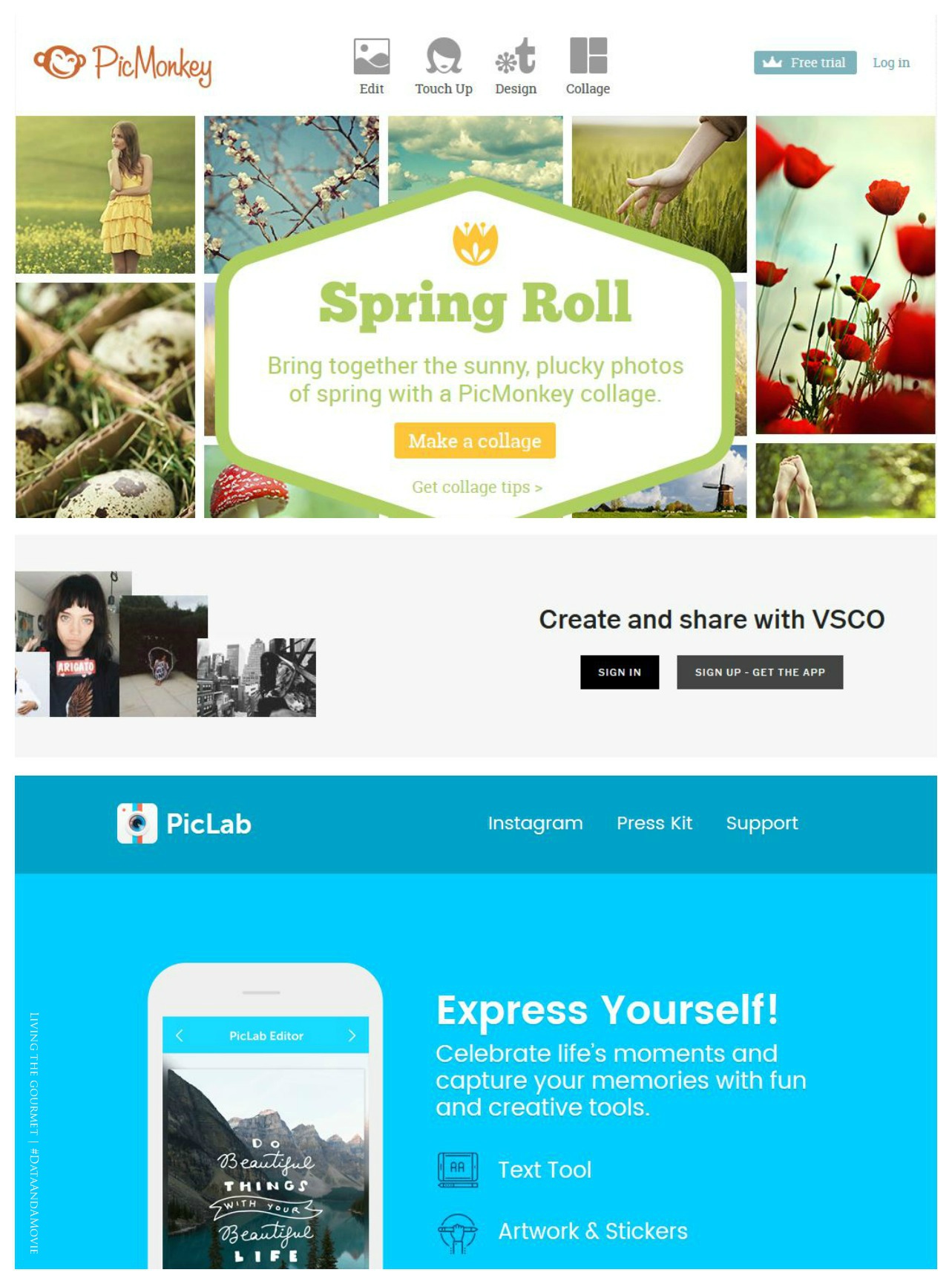 For example, I might need to run my photos through VSCO to apply an array of free filter sets to go along with any mood or tone you wish to set with your photos. VSCO is unique and offers filters you won't find anywhere else. It is perhaps one of my most used photo editing tools when comes down to my blog and social media.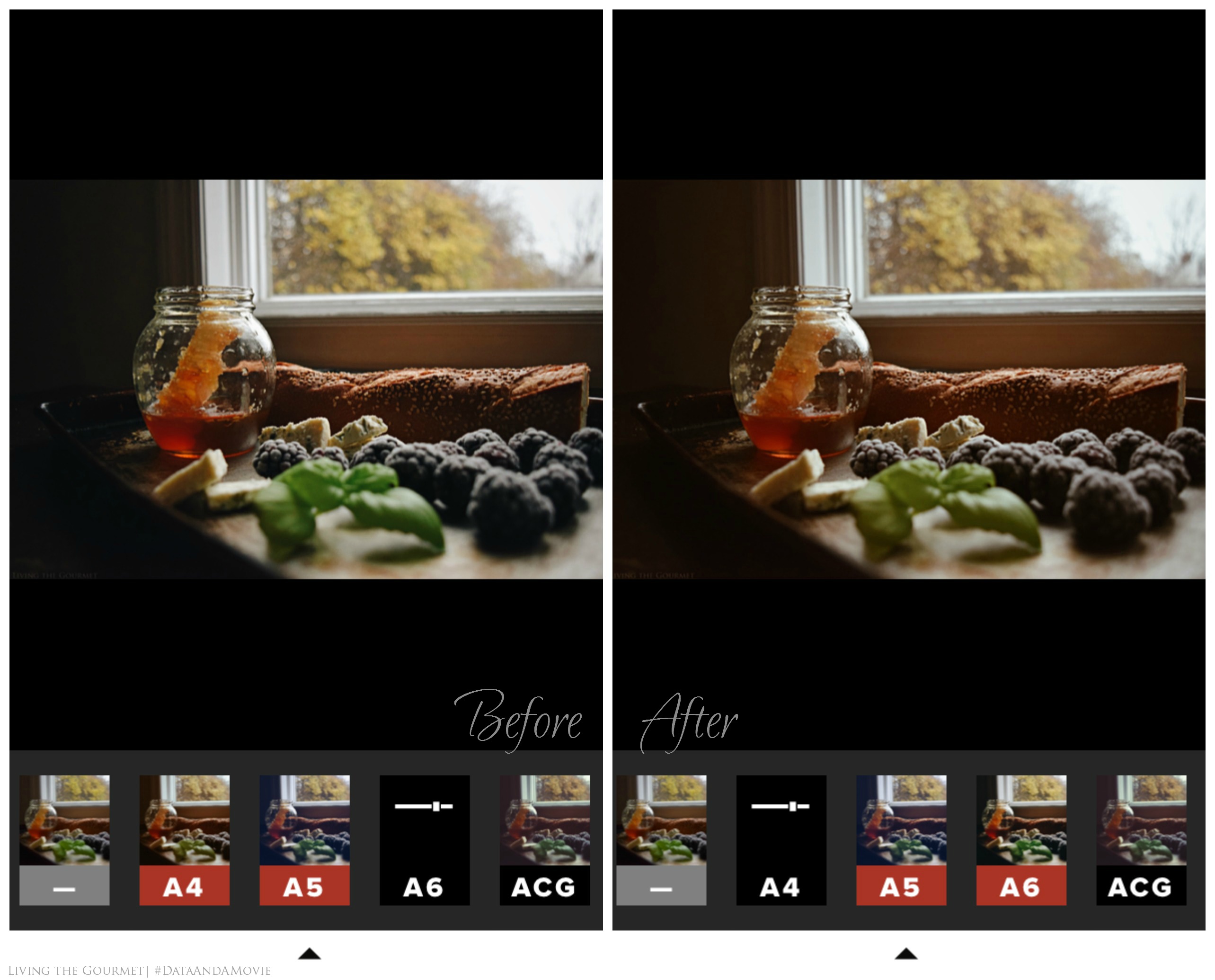 If a picture needs a border or tinted filters, a place like PicLab is my go-to. For fixing blemishes, making general touch-ups, or yet discreet watermarks, PicMonkey has become one of my favorite solutions.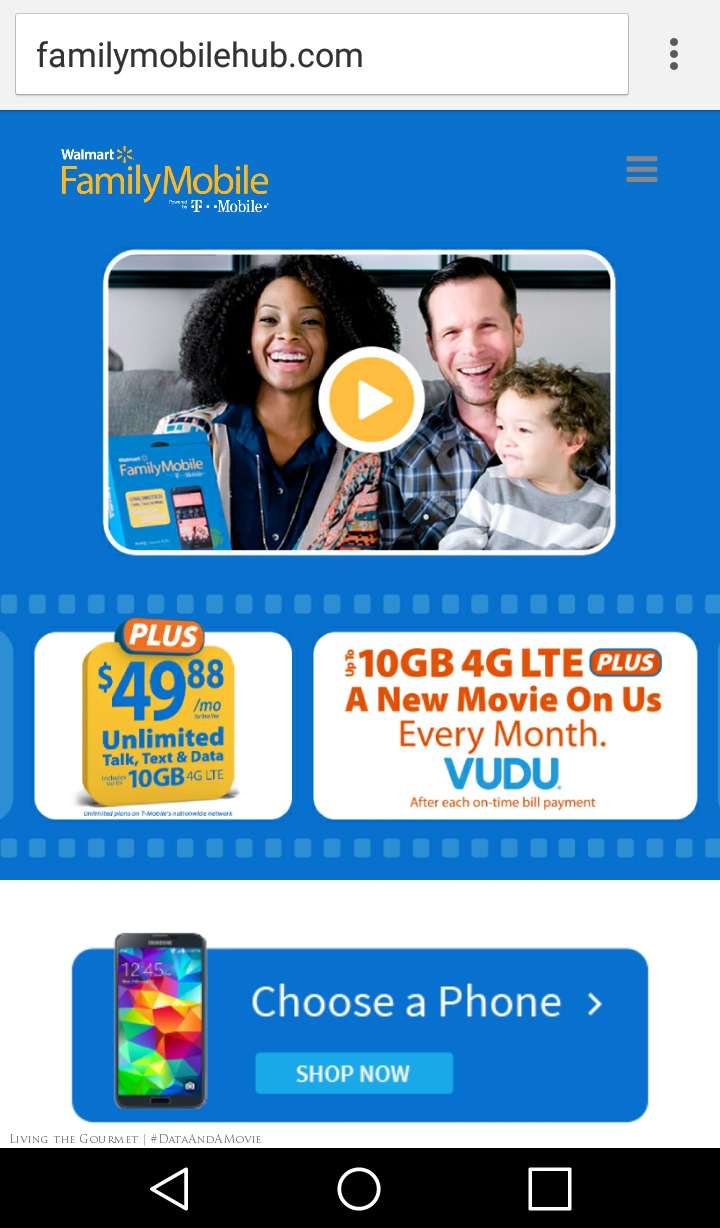 Amidst all of this, however, it is important to give yourself downtime, and the Walmart Family Mobile PLUS plan actually can help with this, since it offers a free movie per line each month via VUDU to enjoy a movie night with the family which I can stream on my Smart TV, tablet, or other compatible devices. So, not only is my current solution for data and reliable networking great for work, but it also lends a hand to my relaxation.
Obviously, I've only scratched the surface of what I do here, and yet I'm already well over my planned word count, so I'll leave it there and promise to cover each area in much more depth at a later date. In the meantime, I would love to hear from you. What are some tips or tricks for blogging you might have? Or what are some of your questions? As always, I love hearing from you.
Disclaimer: All prices for phones and plans included in this post are accurate as of the date of posting; however, these prices are subject to change. Please refer to http://cbi.as/28aqc or your local Walmart for current pricing.
Enjoy with Love,
Catherine
xo
0