This shop has been compensated by Collective Bias, Inc. and its advertiser. All opinions are mine alone. #YesYouCAN #CollectiveBias
Get ready for the Big Game with these delicious Chicken Cutlet Parmesan Heroes that are deceptively easy to prepare thanks to a few kitchen hacks that will save you time!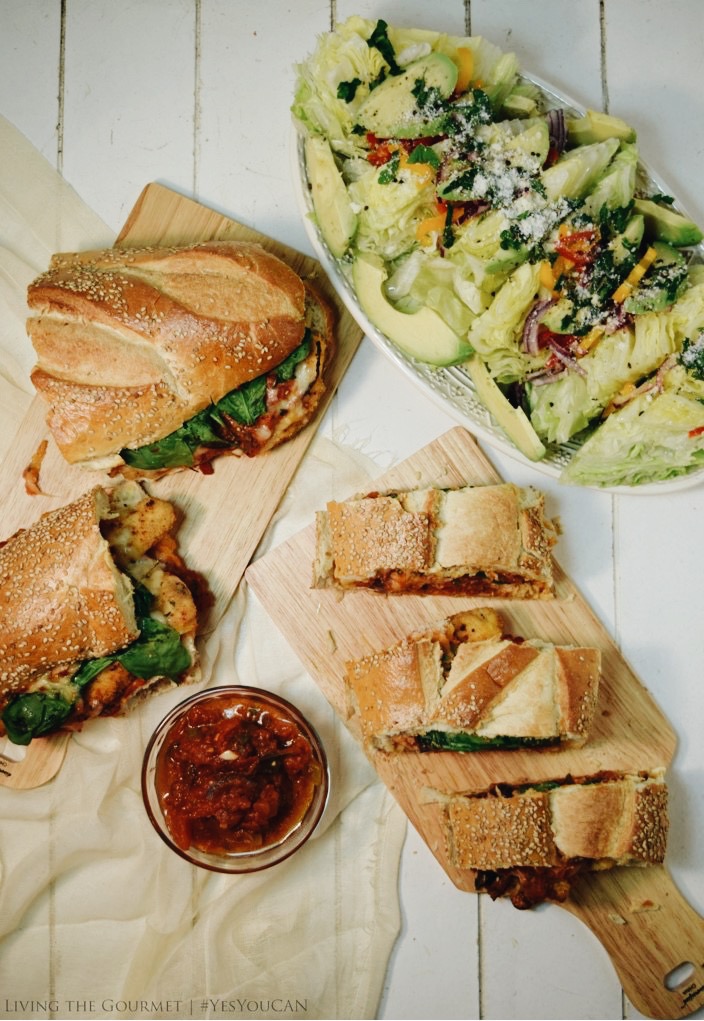 If, as the saying goes, that "Poetry is man's rebellion against being what he is," as James Cabell remarked, then Sport is the intentional diversion away from the common, and the vicarious experience of the glorious. Part of the appeal of sport, as many have noted, is not just the feeling of comradery, but the feeling of community, and the illusion that by watching, cheering, and 'rooting,' one is a part of something larger, something grander.
Whatever the appeal may or may not be, if you've been following Living the Gourmet on an even cursory basis, you're well aware that the game season is alive and well, and center stage in my home and with my family.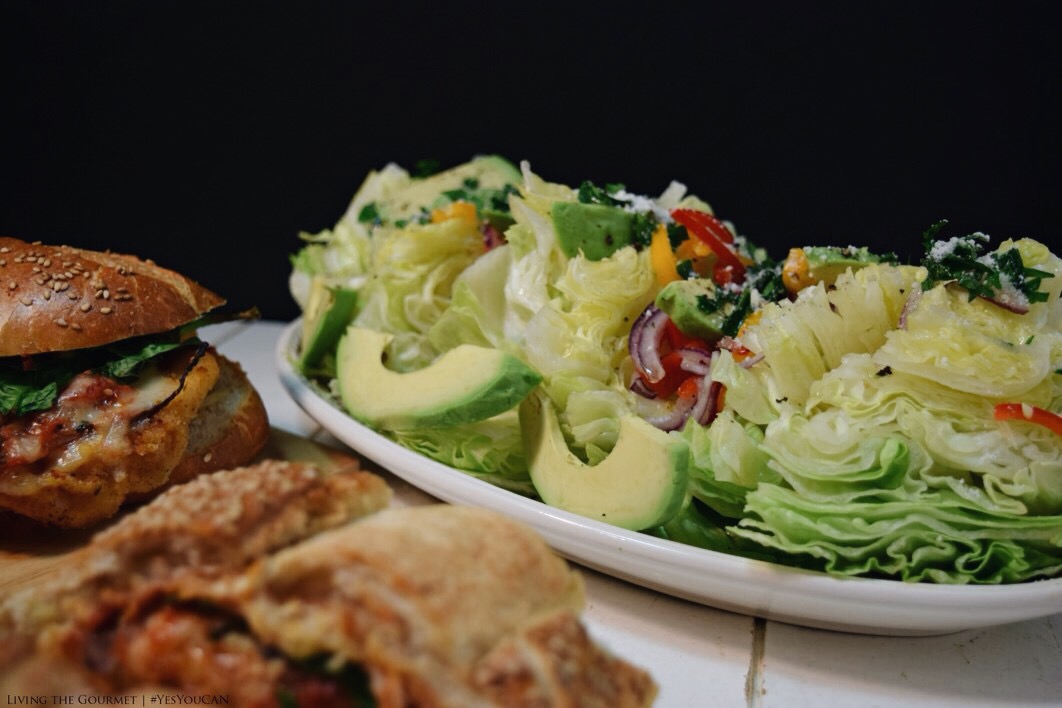 Just recently, for example, my brother had an outdoor stove delivered to my home. A perfectly mundane occurrence. However, when he came to pick it up with his son, we decided then and there to turn the impromptu visit into a sports themed family night. After all, we'd both be watching the game anyway, which was due to be on in less than two hours, so why not?
Needless to say, I had to prepare strictly with what I had on hand, and I needed to do it quickly. However, for me, as I'm fond of saying, 'quick' need not be synonymous with 'drab' or 'boring.' Just the opposite, I wanted whatever we ate to be a perfect match for the game – hardy and fun.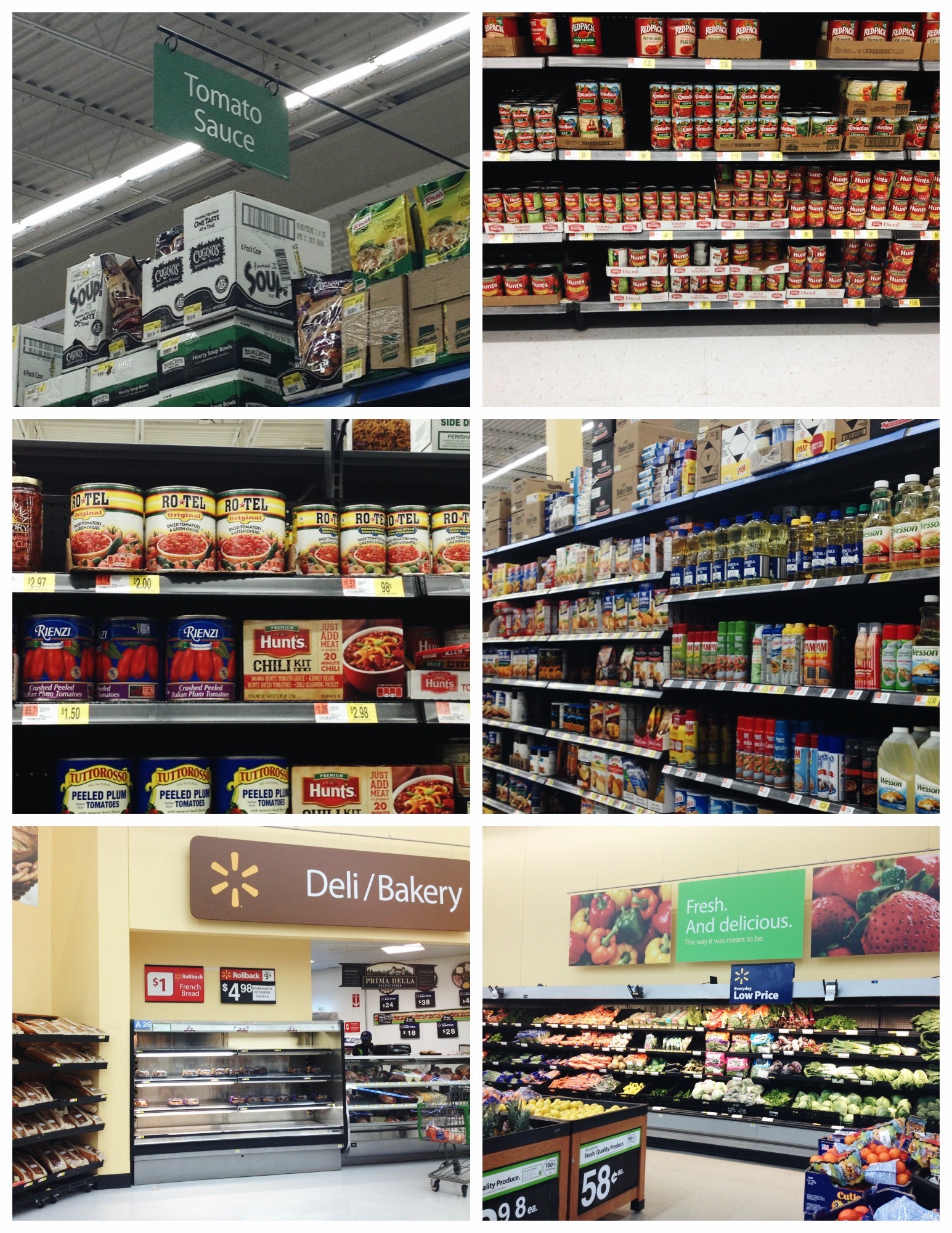 Thankfully, earlier that week I had picked up a few 28oz cans of Hunt's Crushed Tomatoes at Walmart during a supply run, along with a 28oz can of Ro*TEL Original Diced Tomatoes and Green Chilies, which are great for making game days simple and delicious. Coupled with some heroes, mozzarella cheese, and chicken breasts I had in the fridge, the equation was complete.
The equation of which I speak, of course, is that truly decadent sum total of breaded chicken cutlets and melted mozzarella, combined with a blissfully back-to-basics marinara, all placed in the doughy embrace of fresh bakery bread.
AKA – 'Quick Chicken Parmesan Heroes.'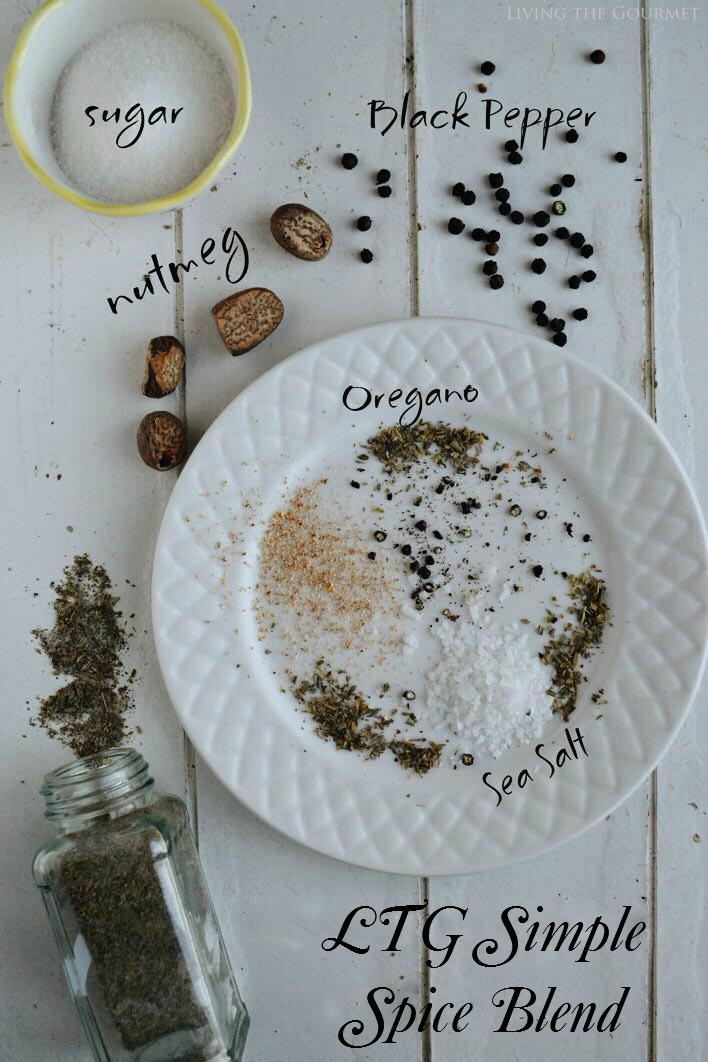 First things being first, we start out by putting together the sauce with the Hunt's crushed tomatoes, along with the Ro*TEL Original Diced Tomatoes and Green Chilies as show below. While the sauce simmers, we slice the chicken cutlets thin, and then season, bread, and fry them.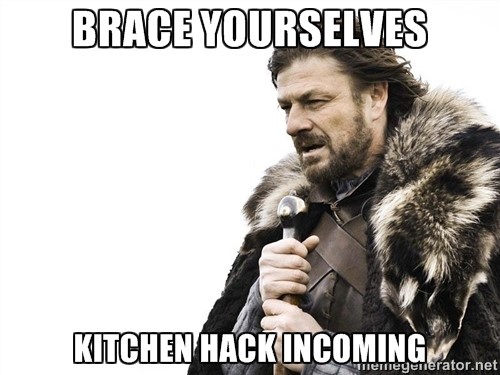 ¡Time for a quick Kitchen Hack! To save time preparing both the chicken and the sauce, I took a shortcut when it came to the seasoning. Rather than season both items individually, I used my home-pre-made custom LTG Simple Spice Blend, which is a balanced combination of sea salt, fresh black pepper, fresh grated nutmeg, dried oregano, and sugar, making it an excellent all-purpose spice mix for salads, sauces, and marinades. It's a great little shortcut for saving on prep time in the kitchen by not having to reach for each of these items individually. I prepare the mixture ahead of time, and keep it with the rest of my spices for occasions such as these.
Once that was done, I simply assembled the heroes as shown below, and we were right on time for the game, which is the absolute perfect pairing for this recipe.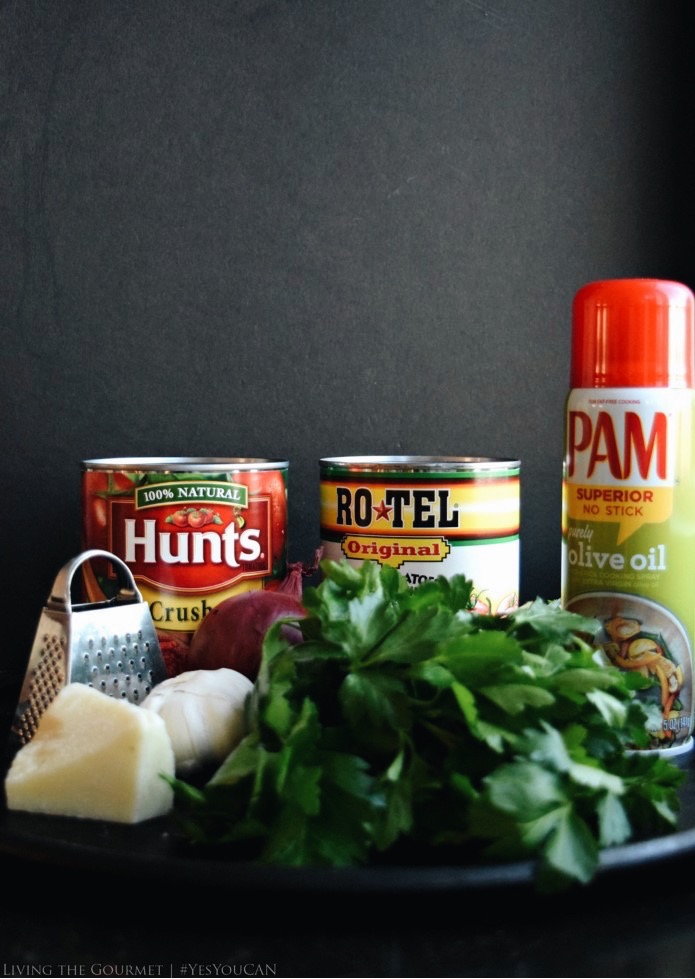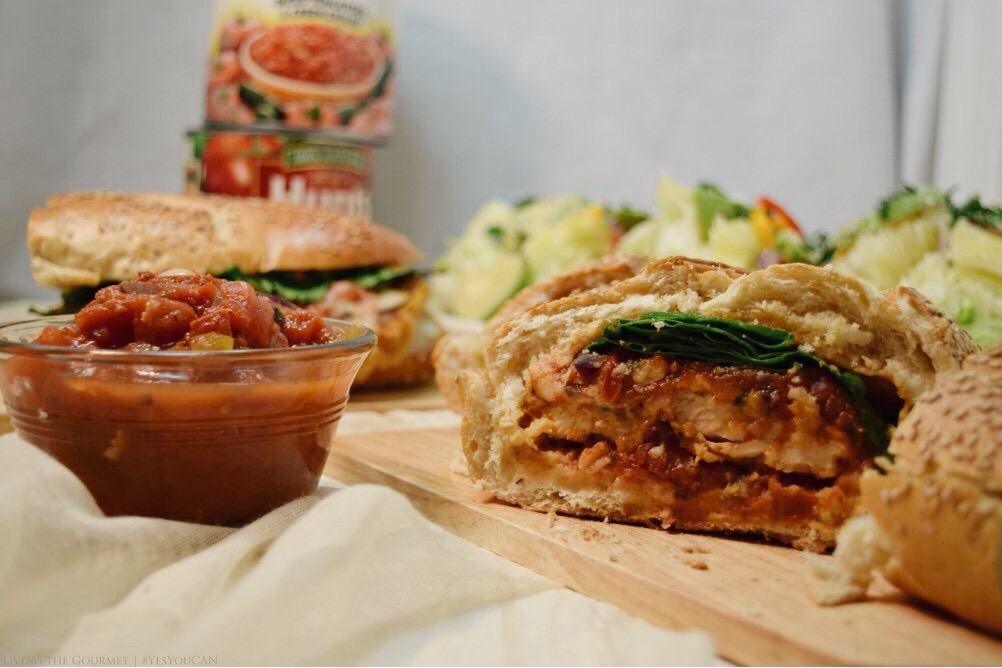 Living the Gourmet
Yields 4-6
Chicken Cutlet Parmesan Heroes
10 minPrep Time
30 minCook Time
40 minTotal Time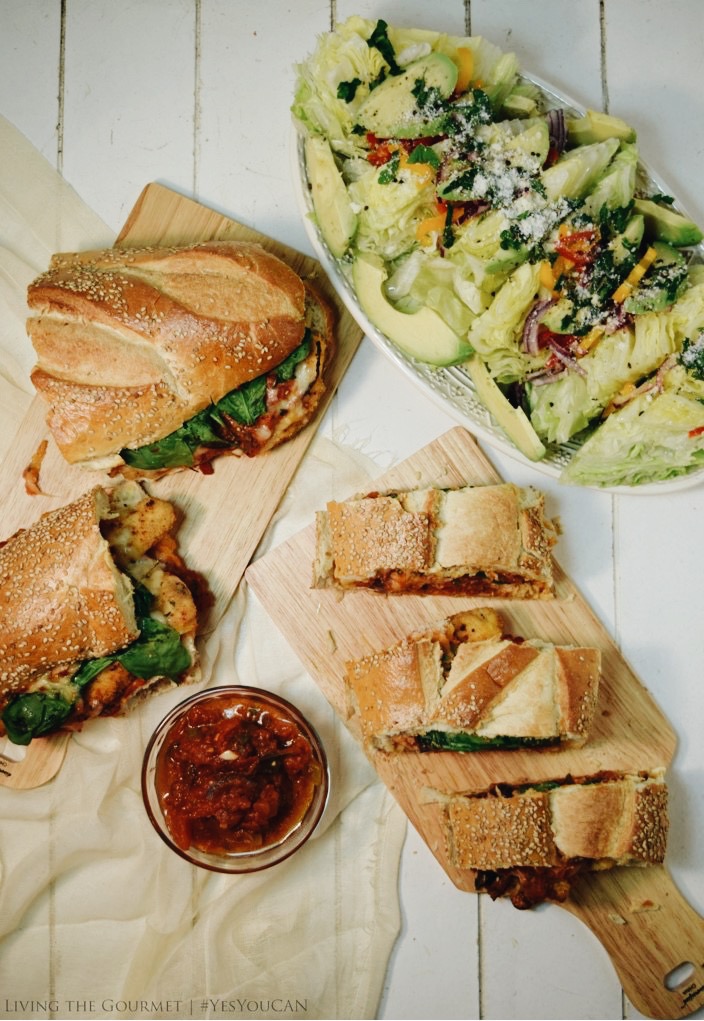 Ingredients
For the Tomato Sauce:

28 oz. can of Hunt's Tomatoes - Crushed
28 oz. can of Ro*TEL Original Diced Tomatoes & Green Chilies
1 red onion – sliced thin
4 cloves of garlic – chopped
1/4 cup of Italian parsley – chopped
1/2 tsp. salt
1/2 tsp. black pepper
1 tsp. dried oregano
1 tsp. of sugar
3 tbs. olive oil
2 – 3 tbs. grated Parmesan or Romano cheese

For the Chicken Cutlets:

2 lbs. chicken cutlets – sliced thin
1 cup of flour
2 cups of Italian style bread crumbs
2 eggs
1 cup of milk
Vegetable oil for frying
2 loaves of Italian bread – sliced in half
16 oz. of mozzarella – shredded
2 cups of fresh baby spinach
Grated Parmesan or Romano cheese
Instructions
For the Tomato Sauce:

Heat a sauce pan with the olive oil.
Add the garlic, onion and parsley and sauté until the garlic is fragrant and the onion is softened.
Add the Hunt's Tomatoes and the Ro*TEL Diced Tomatoes & Green Chilies.
Add the seasonings and grated cheese simmer on low for about 25 - 30 minutes.

For the Chicken Cutlets:

Beat eggs in a shallow bowl and add the milk to the eggs. Set another shallow bowl with the flour and a third shallow bowl with the bread crumbs.
Dredge the cutlets first in the flour then in the milk and eggs and finally coat in the bread crumbs.
Heat a large cast iron frying pan over medium heat with about a half inch deep of vegetable oil.
Carefully place the cutlets in the heated oil. Do Not Overcrowd the pan.
Cook about 4 minutes on one side and carefully turn over and finish cooking on the other side for about another 3 – 4 minutes or until the juices run clear. The cooking time will depend on the thickness of the cutlets.

Preparing the Parmesan Heroes:

Preheat Oven 350 degrees F.
Place the sauce of each side of the bread.
Place shredded mozzarella on each side of the bread, followed by grated Parmesan or Romano cheese.
Place a cutlet on each side of the bread.
Place baby spinach leaves on the cutlets and close the hero.
Place the hero's on a baking sheet and bake for 10 -12 minutes to heat through and melt the cheese.
7.8.1.2
237
https://livingthegourmet.com/2016/02/chicken-cutlet-parmigiana-heroes.html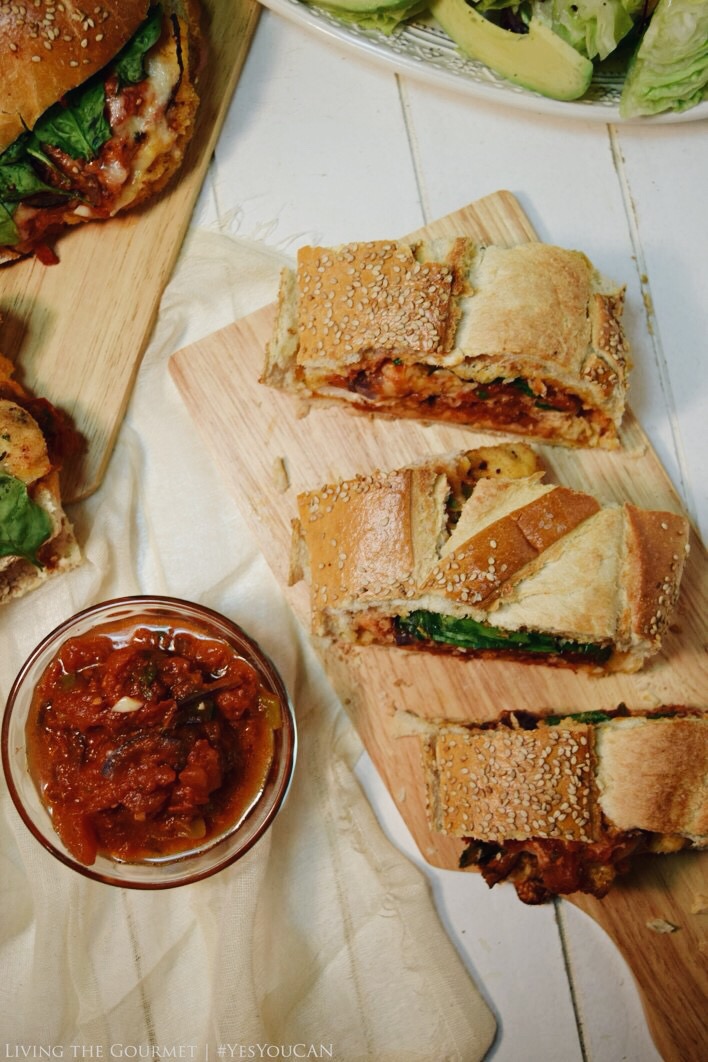 What are some of your favorite kitchen hacks and game recipes? We would love to hear from you.
Don't forget to check here for some #YesYouCAN Gameday recipes and inspiration!!
Enjoy with Love,
Catherine
xo
0