This shop has been compensated by Collective Bias, Inc. and its advertiser. All opinions are mine alone. #VivaLaMorena #CollectiveBias
This simple spin on a Southwest classic will have your guests wanting more! Served alongside a fresh and spicy salsa, these Chimichangas are the ultimate gameday food!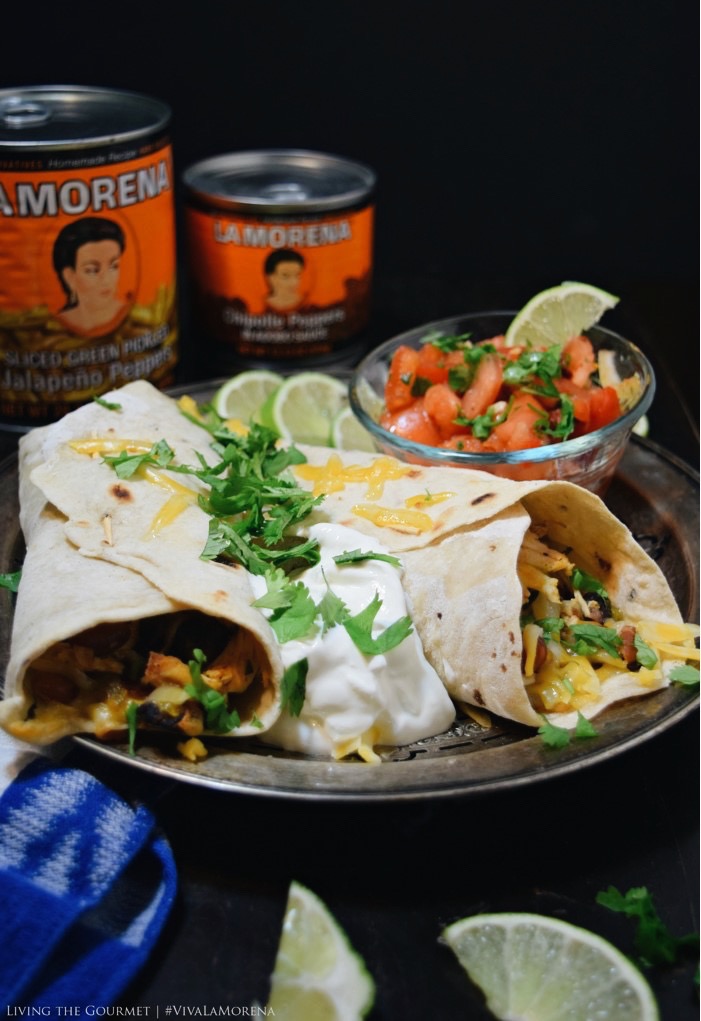 "Escapism" is a universal part of the human experience, one that is itself, perhaps somewhat ironically, entirely inescapable. Whether daydreaming, fantasizing, or dreaming in one's sleep, "Fantasy" and "Escape" are as human a trait as breathing or thinking. Living vicariously, the peasant reigns as king over his dreams. The weary businessman is a gallant knight for a day, and the spectating fans inch so close to the glow of the stadium lights that they can almost feel the breathless heat of victory as if they had scored the final goal themselves.
Yet, like the exhausted traveler back from a vacation that lasted just a day and a night too long, or the tired rocker eager for a moment of quiet, sometimes the mundane can be its own escape. Sometimes, in this world dominated by screens of all sizes, it can feel like life is the interruption of the escape, rather than the other way around.
As Kurt Cobain remarked of Nirvana's success, "We're so trendy we can't even escape ourselves."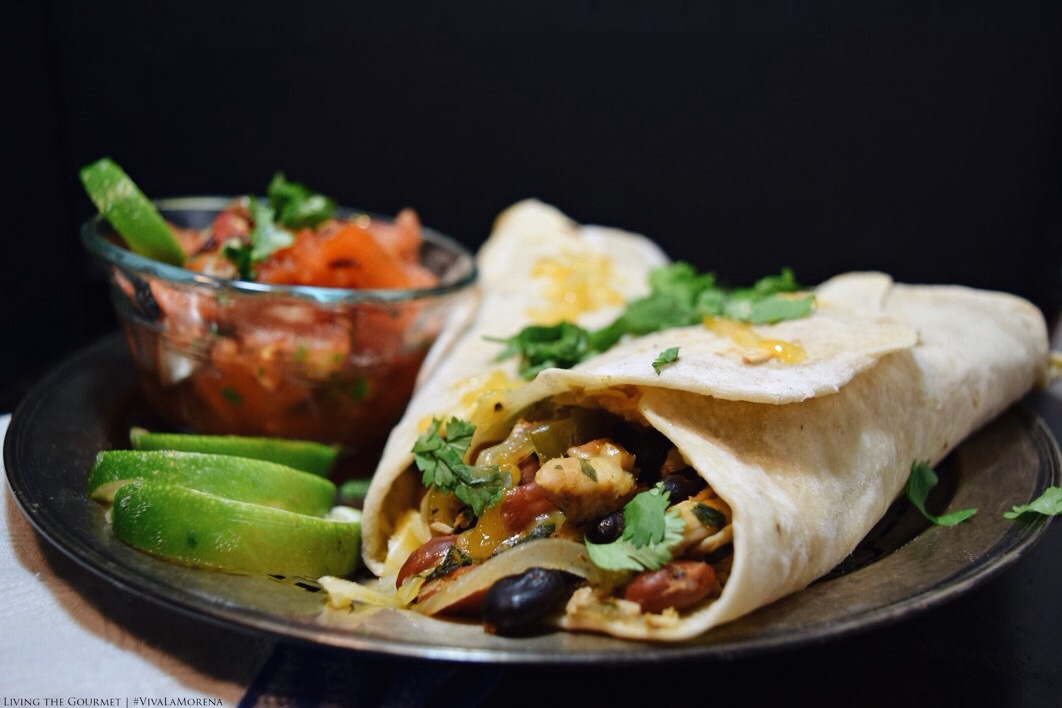 And so begins the football season, itself a welcomed escape that sweeps over my family life, providing us with countless excuses for last minute get-togethers where the sole purpose is to enjoy a hardy helping of 'game food' while cheering on our teams. As anyone who frequents Living the Gourmet is already well aware, 'game day,' and all that goes with it, is a simple fact of life in my house. I wrote just recently about preparing a 'stadium' made of food and soda for my brothers and their families, and how I had gotten the idea essentially by accident during a conversation I had while shopping for the event.
While that was a success, for our upcoming party I wanted something warm, a tad spicy, and a bit more 'traditional,' yet it still had to be 'fun' to eat and socialize over while watching the game. The problem, however, was that I wasn't quite sure exactly how I was going to do that, and it wasn't long before I found myself trying to assemble a game-friendly menu while shopping for supplies at Walmart the day before.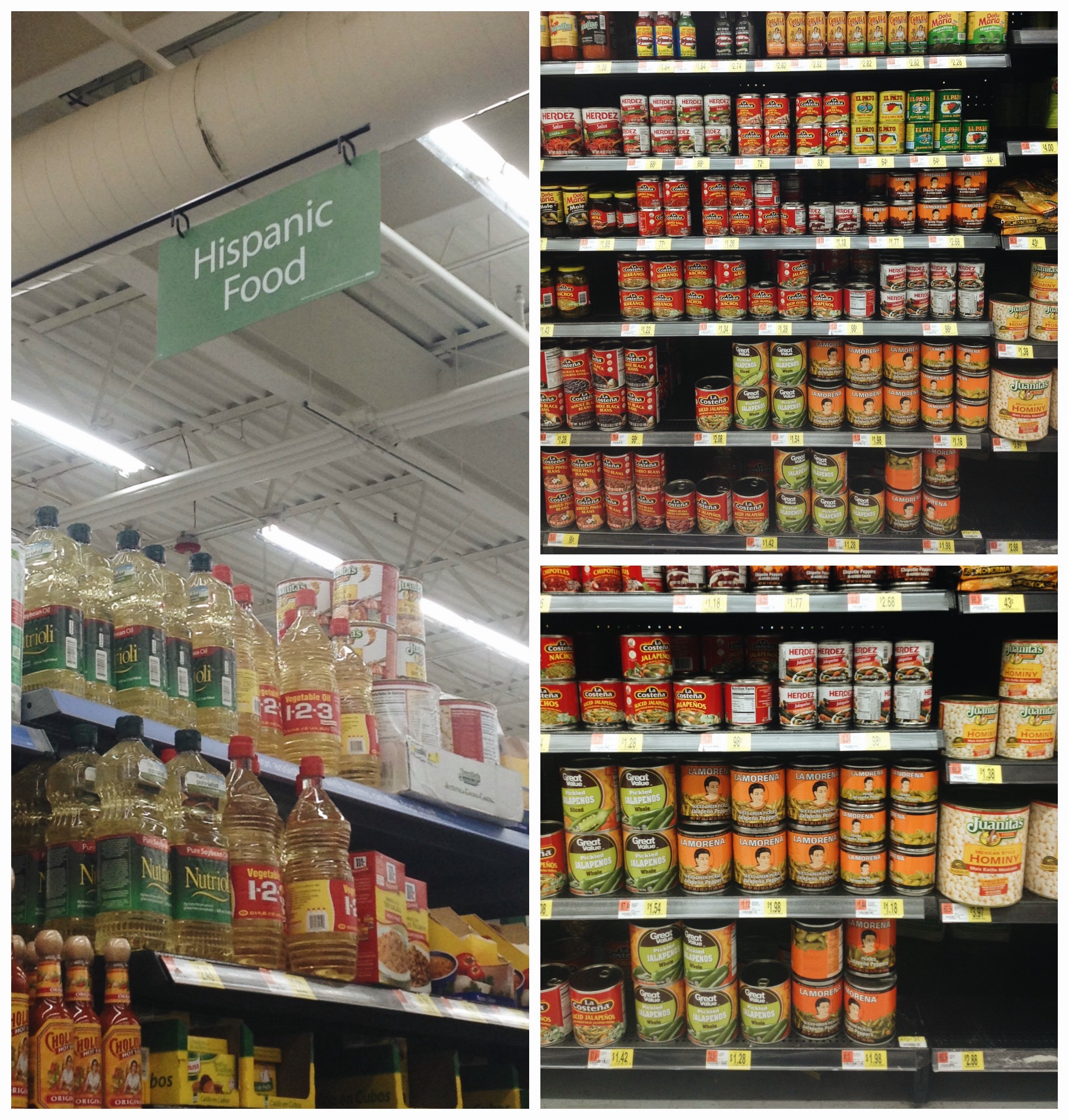 Naturally, when I came across the La Morena display, I was instantly reminded of an old family favorite that I hadn't made in a long time. I knew instantly what I was going to put together, and selected the La Morena Chipotle Peppers in Adobo Sauce, and the Sliced Green Pickled Jalapeno Peppers.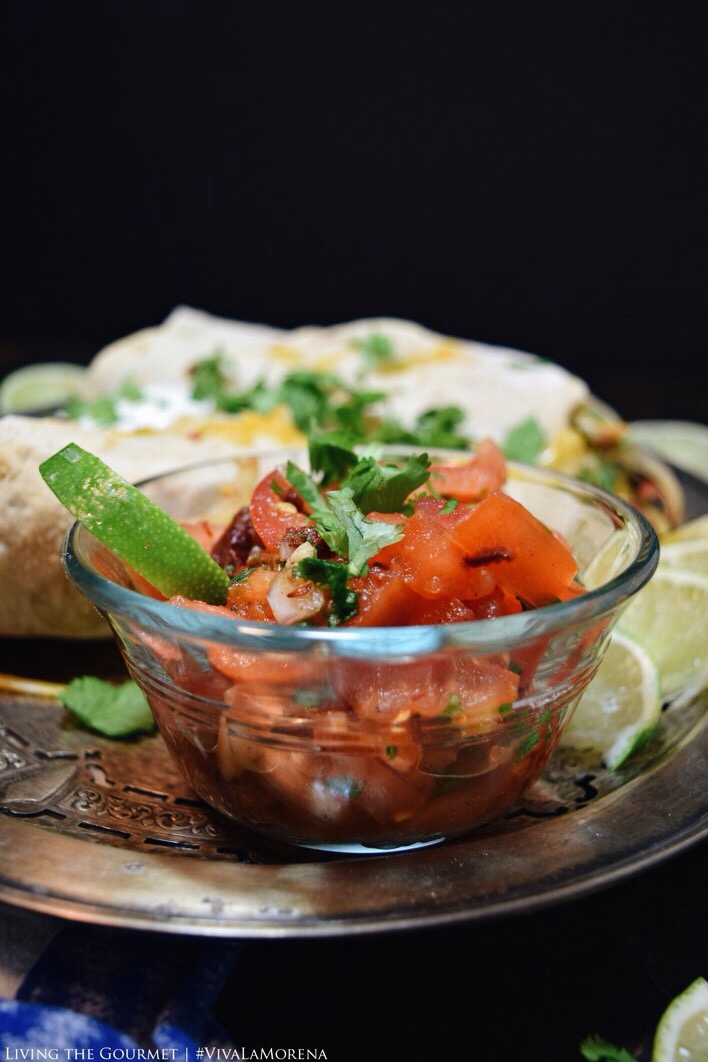 I decided on preparing a big tray of spicy chimichangas, wrapped in homemade tortilla breads, and served alongside a fresh salsa prepared with chipotle peppers. Just like tortillas or tacos, they're finger-friendly, making them great for gathering around the television to watch the game – meaning it would fit exactly with what I was looking for.
To put these together, I first prepared the filling. For this particular occasion, I decided to use chicken instead of beef for the filling, and prepared it with black beans, pinto beans, the La Morena Sliced Green Pickled Jalapeno Peppers, and a generous amount of garlic and seasoning.
Now, while you can probably get away with using store bought tortillas, I prefer to make my own since it adds an extra layer of rustic hardiness, which you can simply never have enough of in a recipe like this.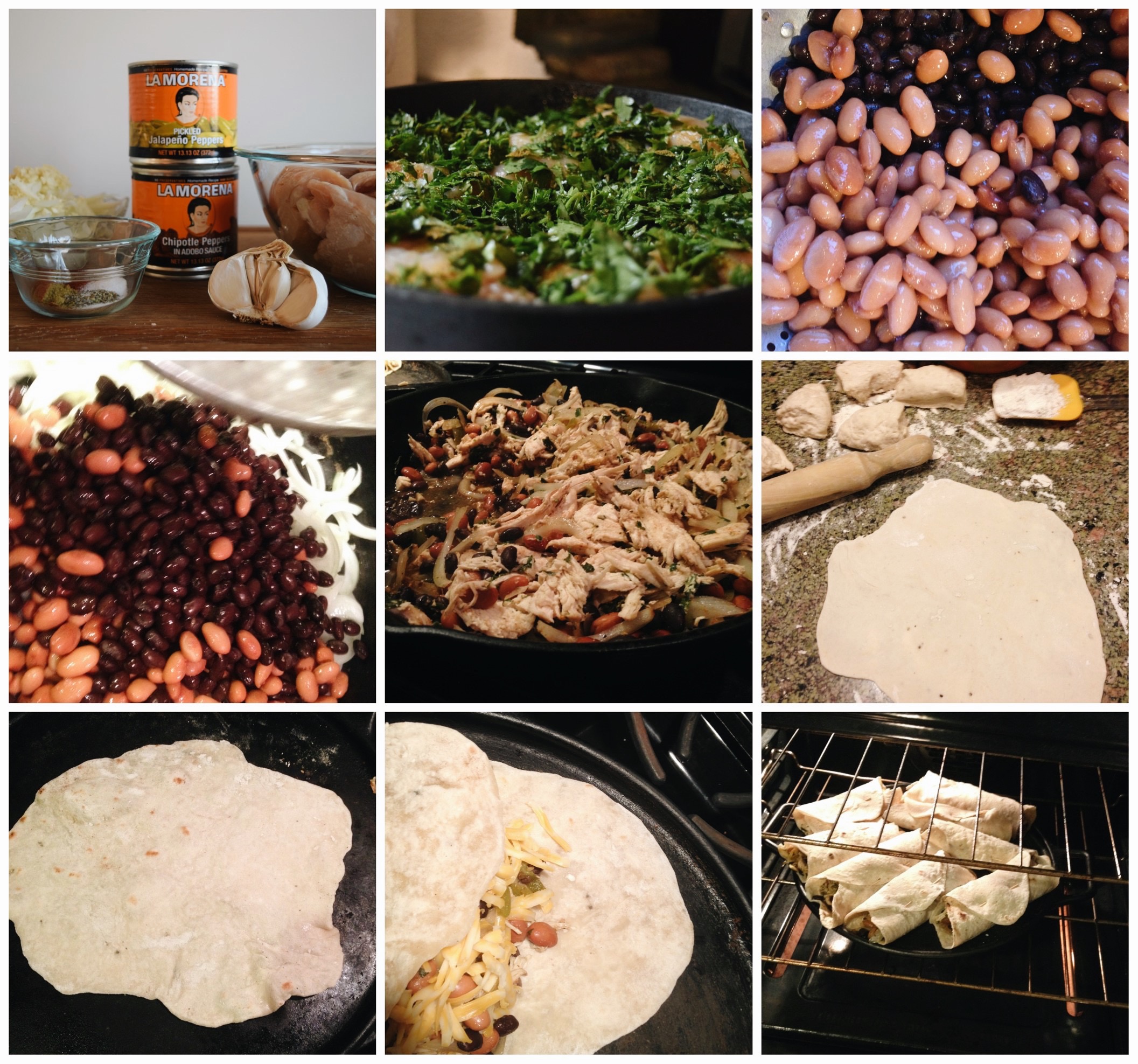 Living the Gourmet
Yields 8-10
Chicken Chimichagas with Chipotle Salsa
10 minPrep Time
45 minCook Time
55 minTotal Time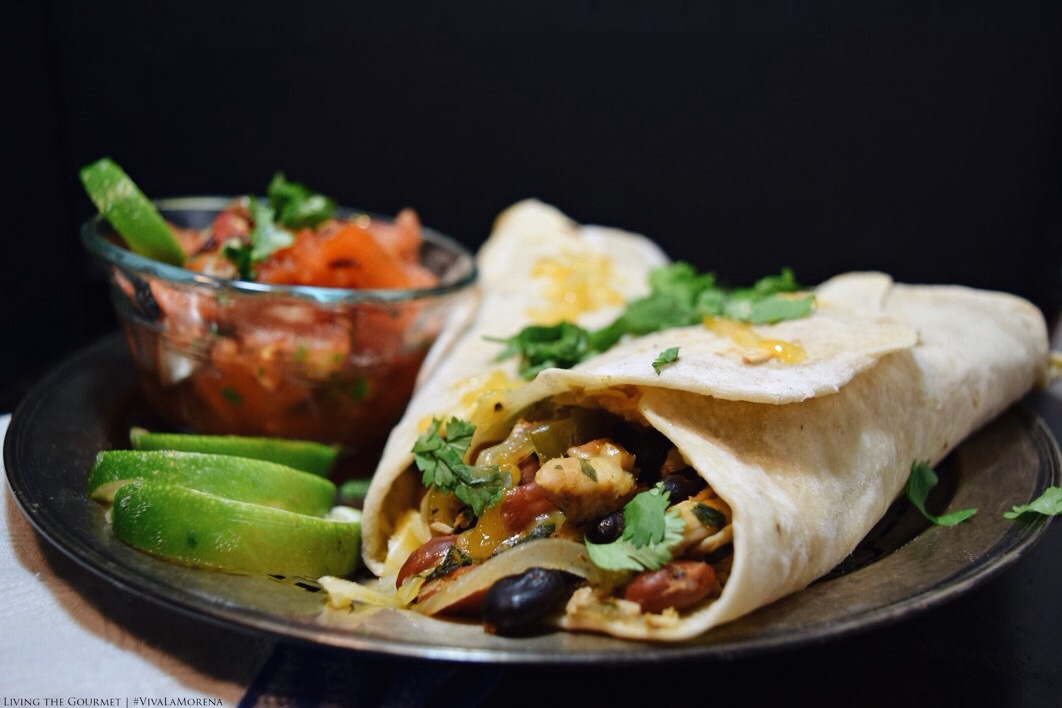 Ingredients
Chimichangas:

2 – 3 tbs. olive oil
1 1/2 - 2 lbs. cooked chicken breast - shredded
1/2 large sweet onion – sliced thin
3 cloves of garlic – chopped
1/2 tsp. salt
1/2 tsp. ground cumin
1/2 tsp. black pepper
1/2 tsp. oregano
15.5 oz. can of black beans – drained
15. 5. oz. can of pinto beans - drained
2 – 3 tbs. La Morena sliced green pickled Jalapeño Peppers - drained
1 cup cheddar cheese- shredded
8 – 10 homemade tortillas or store bought
Fresh cilantro – for garnish
Sour cream – for garnish
Toothpicks for securing the tortillas

Chipotle Salsa:

5 – 6 plum tomatoes – diced
1/2 sweet onion – diced
2 cloves garlic – chopped
1/4 cup fresh cilantro – chopped
2 - La Morena Chipotle Peppers in adobo sauce– chopped
3/4 tsp. salt
Fresh ground black pepper
2 tbs. honey
Juice of 1/2 lime
Instructions
Chimichangas:

Heat a large frying pan with the olive oil. Add the onions and garlic and sauté until the onions are softened and the garlic is fragrant.
Add the seasonings and the beans and sauté for another minute. Add the shredded chicken and the jalapeños; sauté for another minute or two and set aside.
Place on tortilla on a work surface and spoon the chicken mixture down the middle and top with the shredded cheddar cheese.
Fold each side of the tortilla over and secure with a toothpick.
Preheat Oven 350 degrees F.
Place the filled tortillas in a baking pan and bake for 10 – 12 minutes.

Chipotle Salsa:

Combine the tomatoes, onion, garlic, lime juice, honey, salt, black pepper, chipotle peppers and cilantro in a bowl and toss. Refrigerate until ready to use.
Notes
Adjust all spices and peppers to your liking.
7.8.1.2
231
https://livingthegourmet.com/2016/01/chicken-chimichagas-with-chiptole-salsa-2.html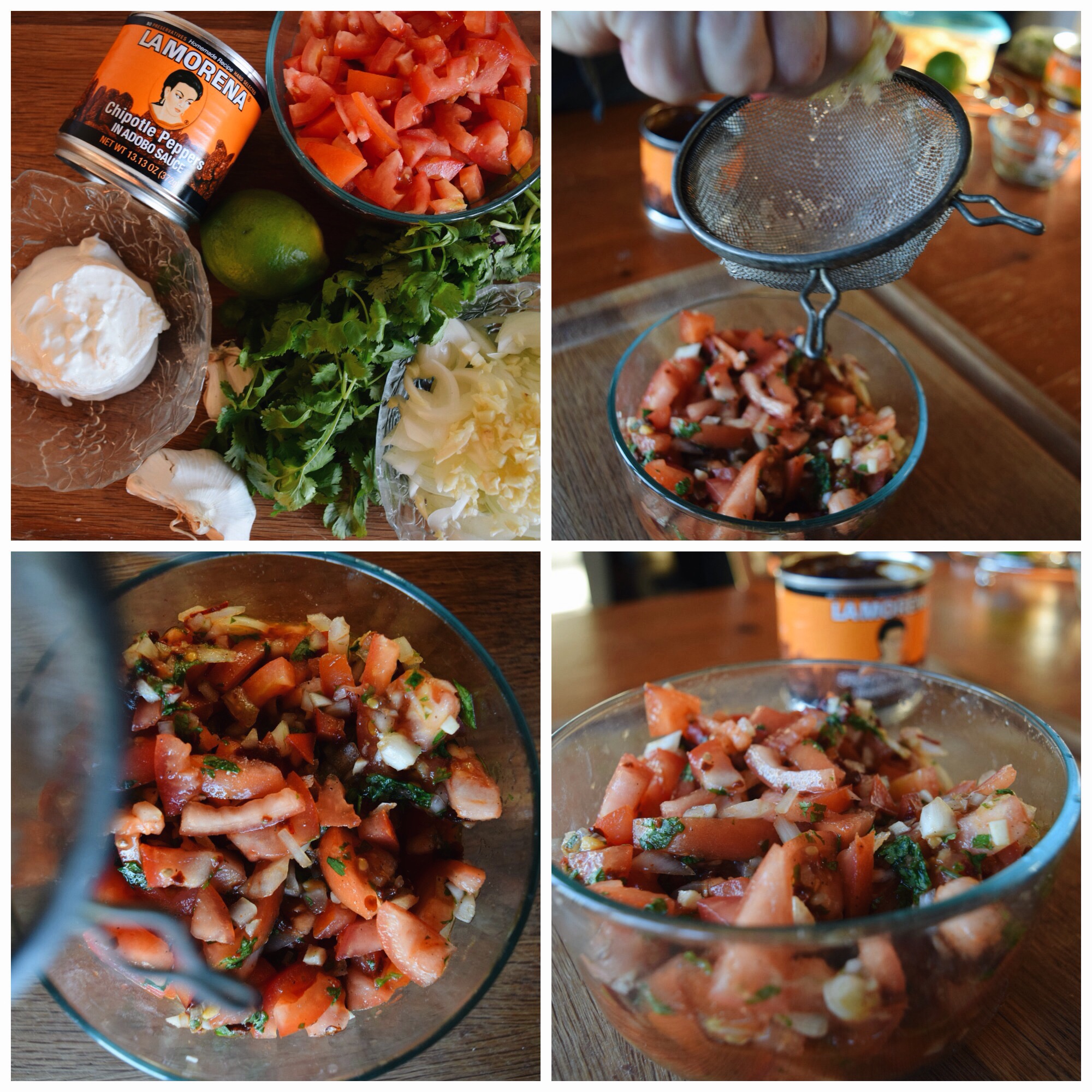 Once that was done, it was time to prepare the salsa. This is where the La Morena Chipotle peppers in adobo sauce come in, which I combined with onion, tomatoes, garlic, cilantro, salt and pepper to create a supremely fresh tasting, spicy salsa.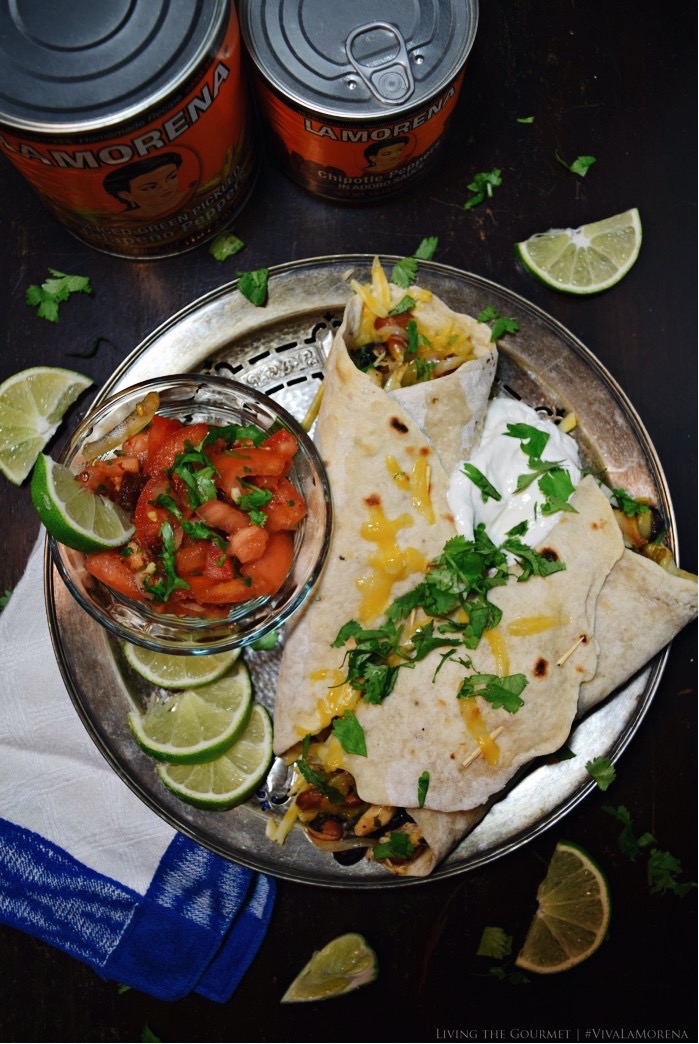 Once that's done, prepare the chimichangas as shown below, and you've got the perfect game day meal the entire family will simply love while cheering on their favorite team.
What are some of your favorite game day recipes or party ideas? We would love to hear from you.
Enjoy with Love,
Catherine
xo
0