This post is sponsored by Almond Breeze Almondmilk. Enter for a chance to win the Ultimate Kitchen Prize Pack, get great savings and ideas for delicious Blendabilities at AlmondBreezeBlendabilities.com.
Ease the Winter Mornings with a warm muffin speckled with cranberries and a delicious blend of the new Almond Breeze Almondmilk Cashewmilk Blend.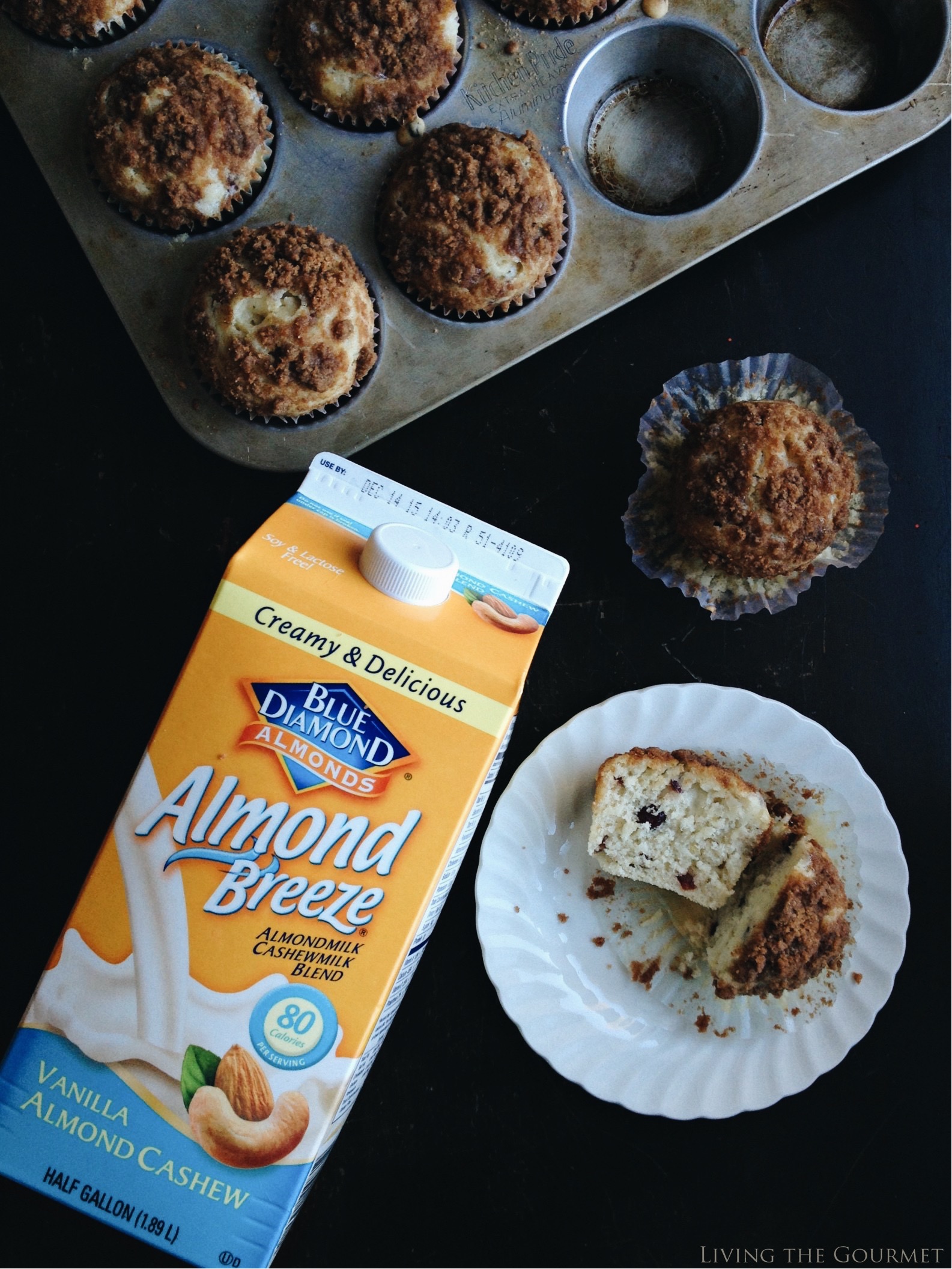 Winter. It has been compared to tyrants, the angel of death, and an incarnation of time's withering grasp. It also forms the second half of one of life's starkest contrasts, serving as a reminder of reality's temporal nature, in which the only constant is that of unending flux. Specifically, I refer to the chasm that divides the overlong and lazy days of the summer from the grey skies of and its icy long nights that follow in autumn's wake.
Yet, as Andrew Chekhov remarked, "People don't notice whether it's winter or summer when they're happy."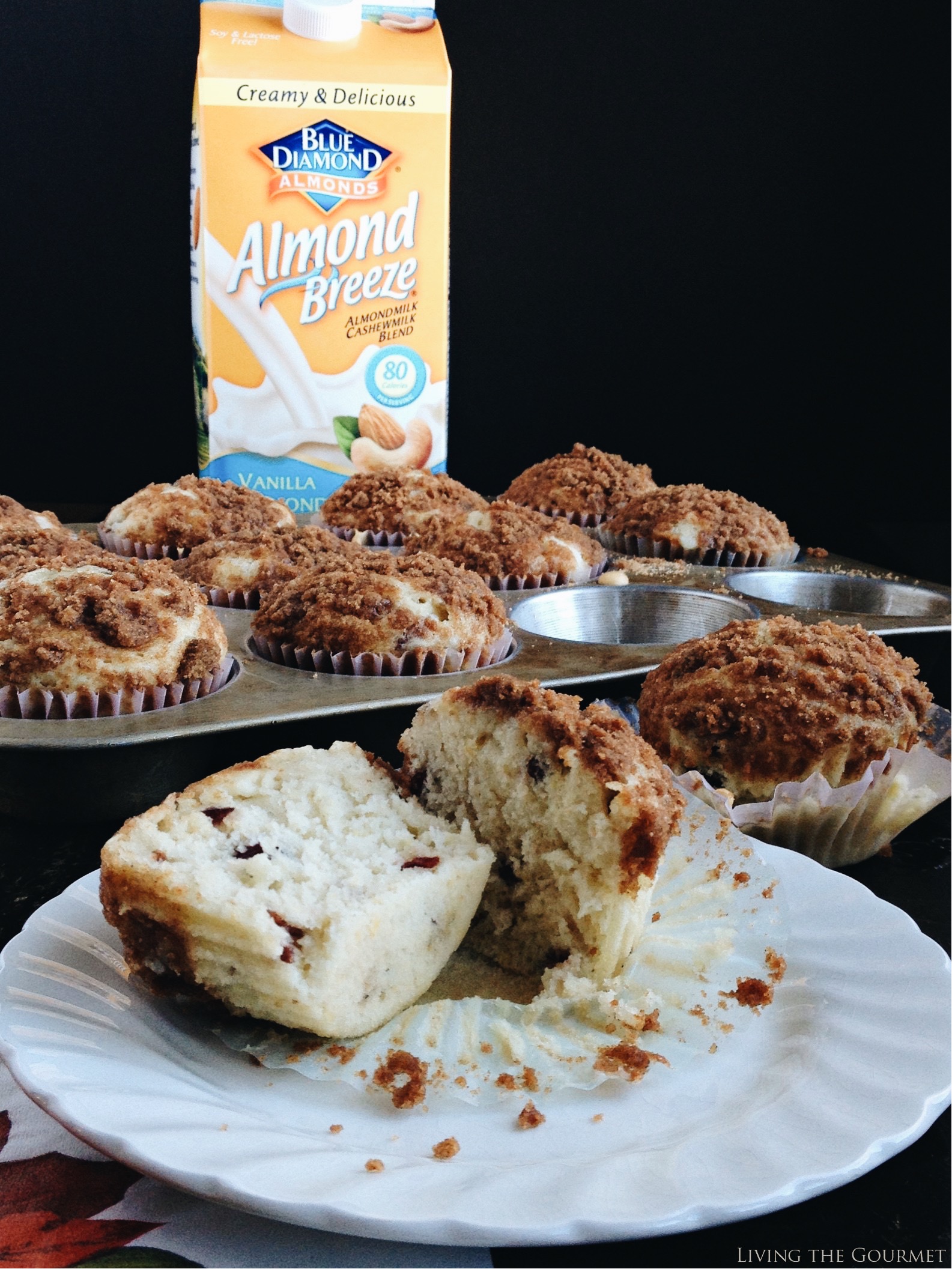 Waking up in the dark, knowing that there are only a handful of hours of cold daylight, can truly lend meaning to phrase "Dead of Winter," as well as give some measure of insight into the origin of winter's aforementioned comparisons. For that reason, I like to ease myself into my mornings. The typical coffee ritual aside, there's just something about a winter morning that demands a little bit more than an ink dark brew, and that's precisely where today's recipe comes in. The truth being told, I can hardly think of a better, easier start to the day, either as an accompaniment to one's breakfast, or as light breakfast on its own.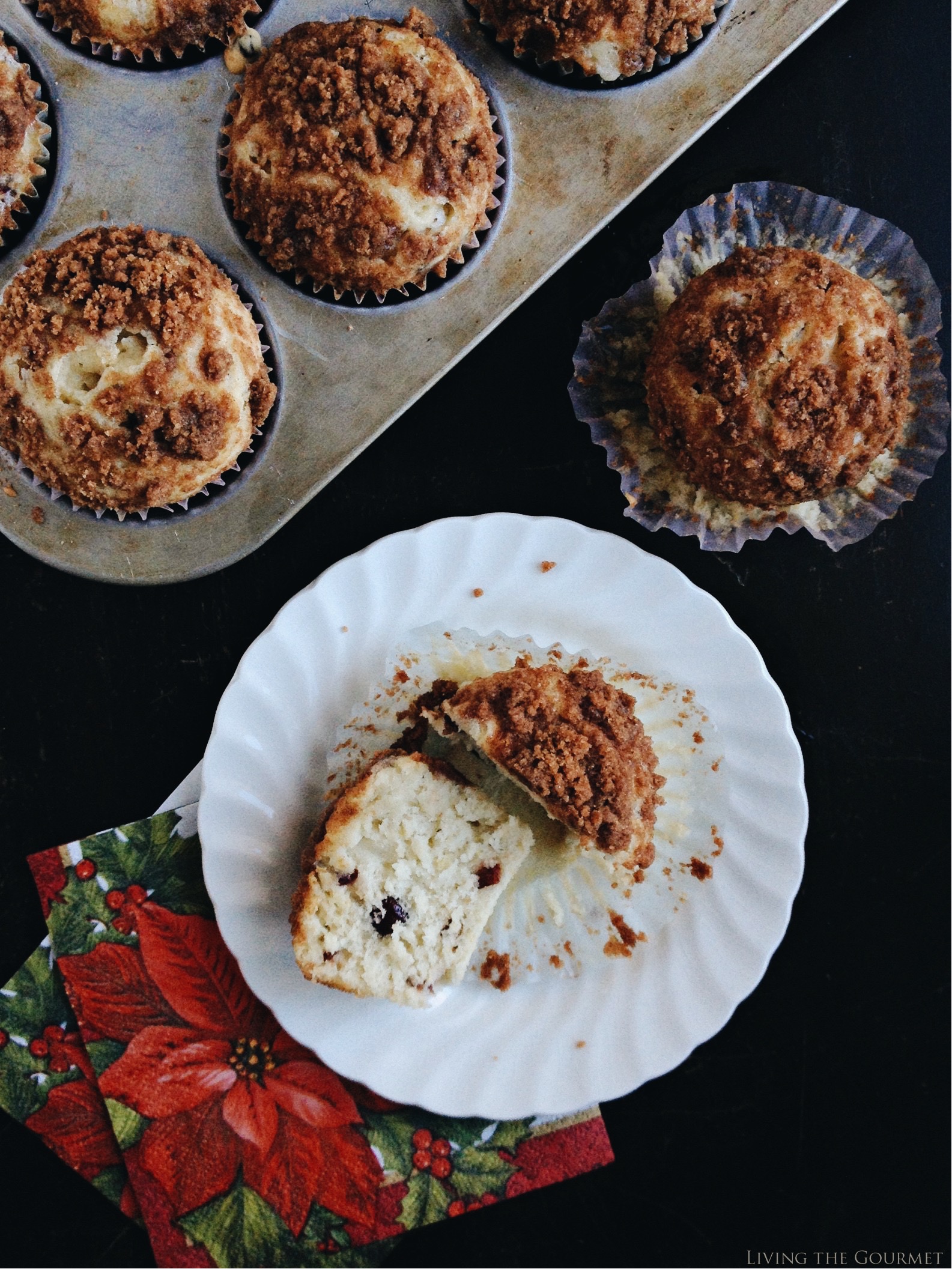 All things sweet being first in my mind, combine brown sugar, sifted flour, softened butter, and cinnamon together in a small bowl and mix it briskly until it has a 'crumbly' consistency. Then taste copiously for good measure.
After that's finished, stop tasting the topping before there isn't any left and set it aside. I know it's hard, but do it. Now, crack two eggs into a large mixing bowl, and pour in one cup of Blue Diamond Almond Cashew Milk, and then fold in dried cranberries, and butter. I prefer the Blue Diamond Almond Cashew Milk for the extra layer of complexity it adds, and the texture is simply beautiful for this recipe, especially for the winter season. After you are done mixing, combine flour, sugar, baking powder, and salt in a separate bowl and sift them together. Then combine the wet and dry ingredients, and stir until well mixed.
Now here comes the messy part. Portion the batter off into either cupcake liners or a thoroughly greased muffin tin and finish off with the brown sugar topping. Now sit back for about a half hour, and wait to enjoy.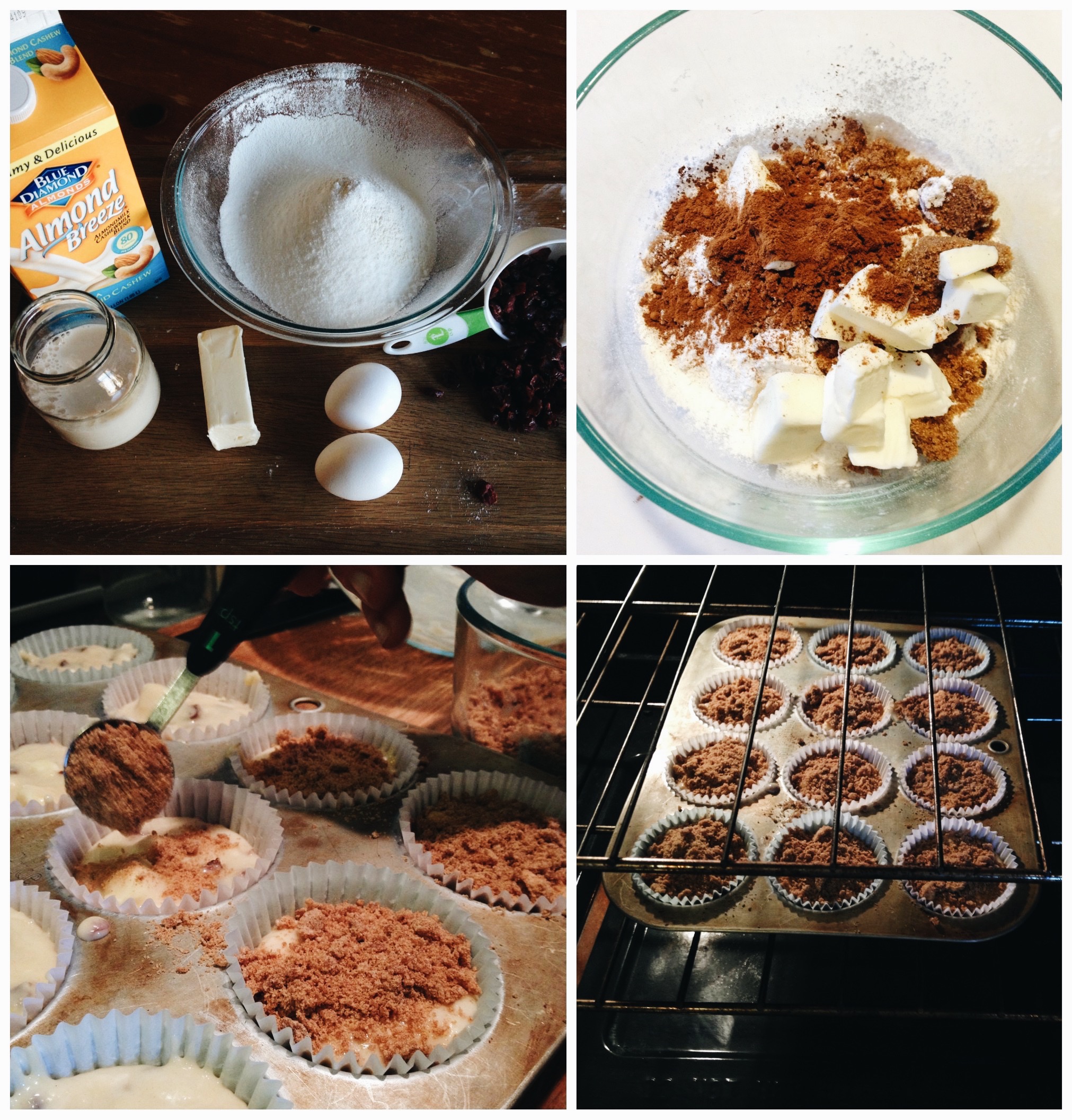 Print
Cranberry Cashew & Almond Milk Muffins
Author:
Prep Time:

10 minutes

Cook Time:

25 minutes

Total Time:

35 minutes
For the Muffins:
2

cups

sifted four

1/2

cup

sugar

2 1/2 tsp

. baking powder

1/2 tsp

. salt

2

eggs

1

cup

Blue Diamond Almond Cashew Milk

4

tbs. butter – softened

1/2

cup

dried cranberries – chopped
Brown Sugar Topping:
1/4

cup

brown sugar
/14 cup flour – sifted

2

tbs. butter – softened

1 tsp

. cinnamon
Instructions
Combine all of the topping ingredients in a small bowl and mix until crumbly.
Preheat Oven 350 degrees F.
Sift together flour, sugar, baking powder and salt
Mix together the eggs, Blue Diamond Almond Cashew Milk, cranberries and butter.
Add the wet ingredients to the dry ingredients and stir. Fill cupcake liners or well-greased muffin tins 3/4 of the way with the batter.
Top each muffin with the brown sugar topping.
Bake 25 – 30 minutes or until toothpick test comes out clean.
Recipe Card powered by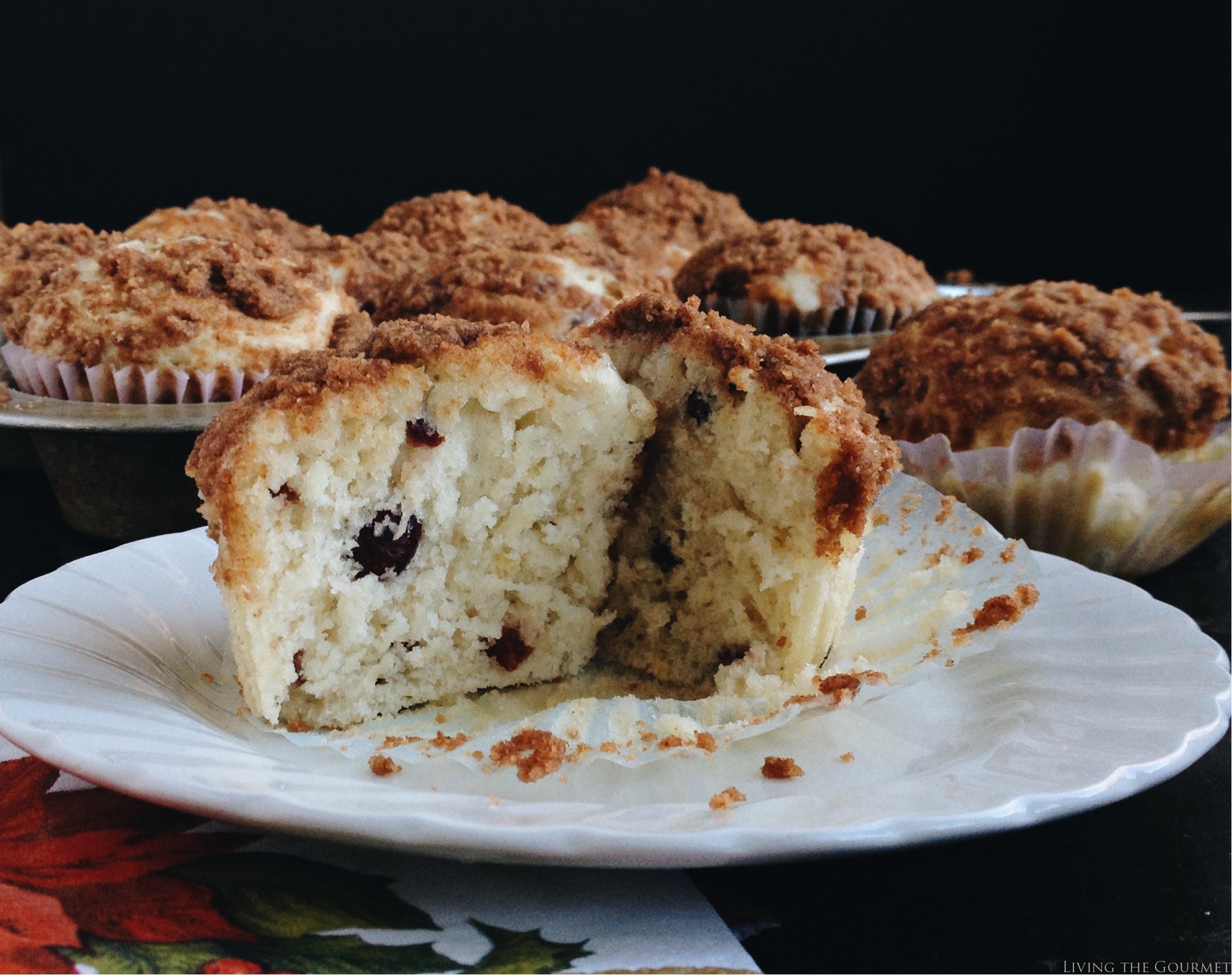 Enjoy with Love,
Catherine
xo
1