This shop has been compensated by Collective Bias, Inc. and its advertiser, Dr Pepper. All opinions are my own. #OneOfAKindFan
Create an effortless, one of a kind meal that will get the whole crowd cheering for gameday with Dr Pepper!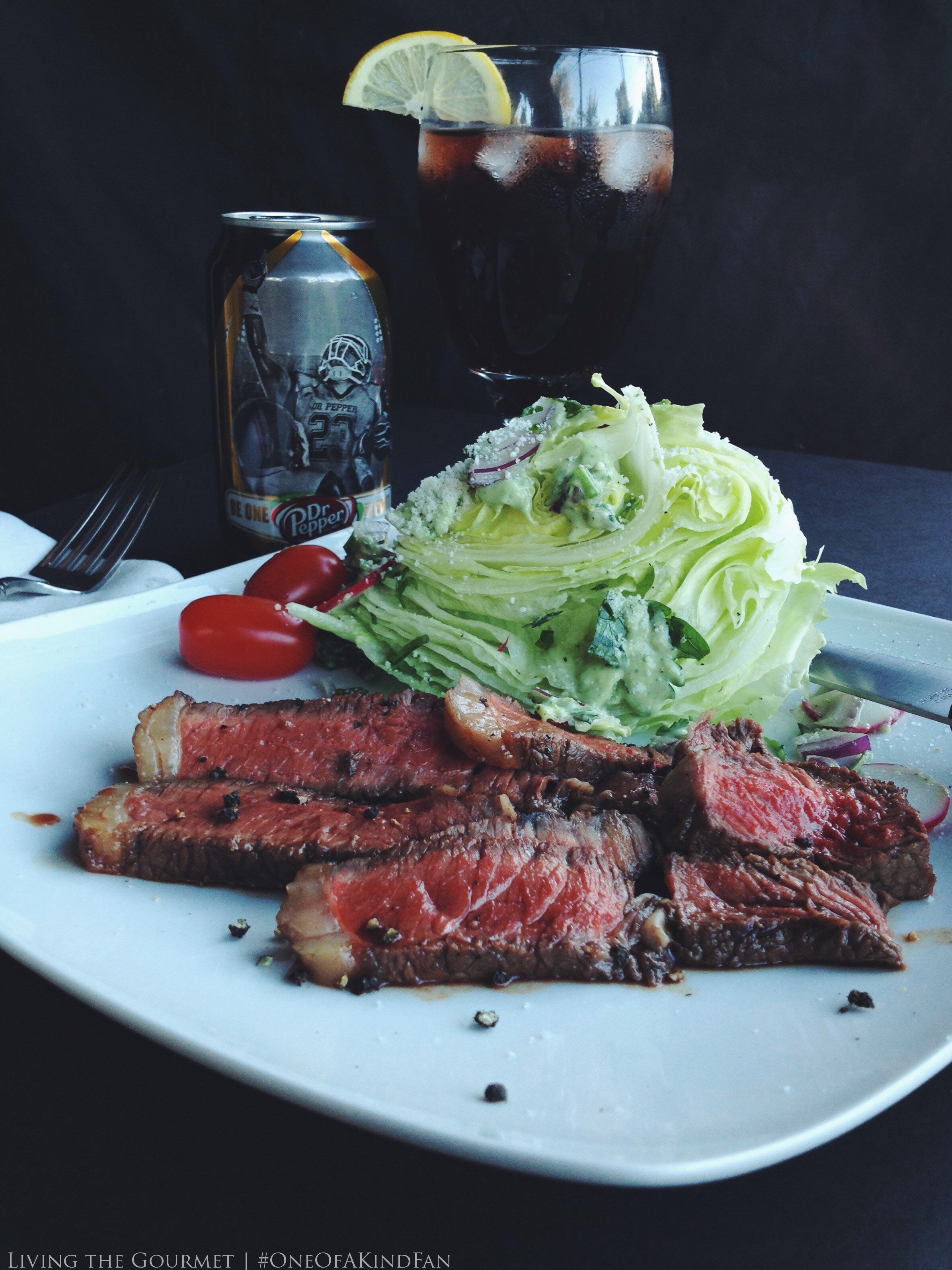 With autumn here, one of the topics du jour for my family is college football, which is always a big deal in my house, and I always end up hosting several or so 'game parties' centered around an oversized television complemented with trays of homemade game food, from stuffed jalapenos to pork sliders. The enthusiasm comes complete with epic fan-rivalries among the younger faces, whose strangely out-of-state team-allegiance from year to year seems to be as unwavering as the wind, while the more time-weathered amongst us debate the finer points of the game, drawing upon a vast well of television-tailgate expertise.
While the games are invariably the stars of such occasions, by design, I sometimes cannot help creating a 'co-star,' something that is more than merely a hearty plate filler, while still being easy eating, and that is precisely where today's recipes fit in. As you might say, I am a one of a kind fan in my family, planning my game-days around my menus.
For starters, these marinated steaks are exceptionally versatile since they can be grilled up just as deliciously on a stovetop griddle as they can on an open grill, or they can be marinated ahead time, packed into a cooler, and grilled at a tailgate. Think of it as "Gourmet on the Go…in a stadium parking lot."
We start things off by preparing the marinade, which is a mix of fresh ginger, jalapeno, garlic, sesame oil, ketchup, balsamic vinegar, nutmeg, and olive oil. For a slight twist, we add in a 12 oz can of Dr Pepper, which adds an excellent layer of complex sweetness. Before any game party, I always cart back a few cases of Dr Pepper from my local Target.
After that is mixed, we let our boneless sirloins marinate in the fridge for at least an hour. While the steaks marinate, it is time to prepare the salad dressing, which is a mix of avocado, garlic, mayo, milk, lemon juice, salt and pepper, which we put through the food processor until it is smooth and creamy. While I served the dressing over cubed heads of lettuce, it will go excellently with any of your favorite greens.
Once the steaks are done marinating, simply grill them up, and serve alongside some Dr Pepper and Dr Pepper Cherry for a one of a kind gameday feast.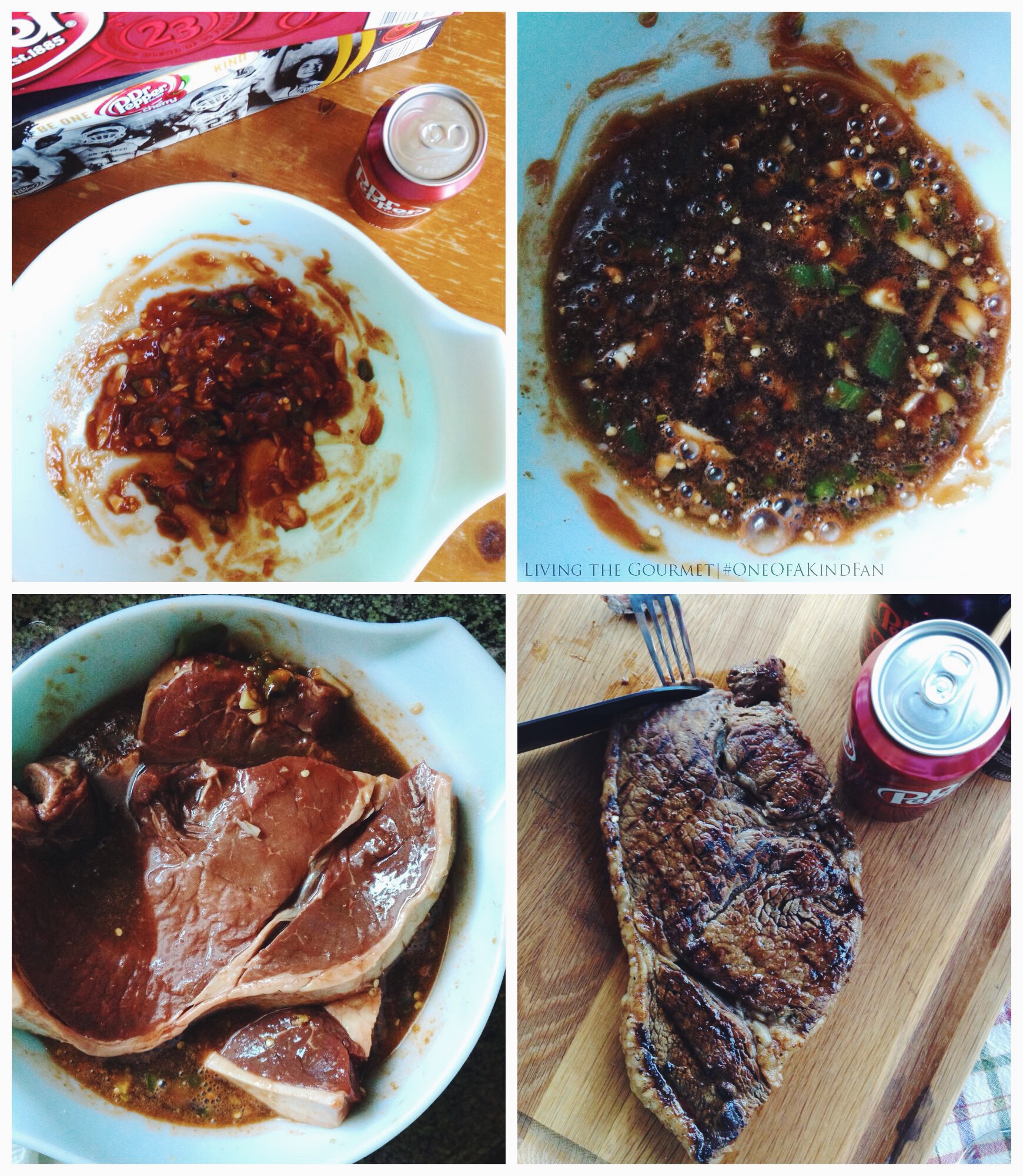 Living the Gourmet
Sweet and Spicy Marinated Steaks
10 minPrep Time
15 minCook Time
25 minTotal Time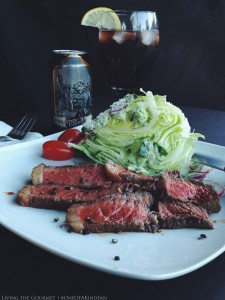 Ingredients
For Sweet and Spicy Steaks:

3 lbs. - Boneless Sirloin Steaks
12 oz. can of Dr Pepper soda
2 inch piece of fresh ginger – grated
1 jalapeño – grilled and chopped with seeds
3 large pieces of garlic – grilled and chopped
2 tbs. sesame oil
1/2 cup ketchup
2 tbs. balsamic vinegar
1/2 tsp. nutmeg

For Salad & Creamy Avocado Dressing:

1 avocado
1 large clove of garlic
1/4 cup of mayonnaise
1/4 cup of milk
3 tbs. lemon juice
1/4 tsp. salt
1/4 tsp. black pepper
3 tblsp. olive oil
Favorite salad greens
Instructions
For Sweet and Spicy Steaks:

In a small cast iron frying pan slightly char the garlic and jalapeño. Pinch the garlic from its skin and chop.
Combine all of the ingredients for the marinade in a large bowl. Add the steaks, cover and refrigerate for at least one hour or more.
Heat a cast iron griddle or bbq.; grill the steaks to desired the doneness. The softer the steak to the touch the more rare the meat will be.

For Salad & Creamy Avocado Dressing:

Combine all of the above in a food processor and process until smooth and creamy.
Serve with your favorite salad greens.
7.8.1.2
184
https://livingthegourmet.com/2015/11/sweet-spicy-marinated-steaks.html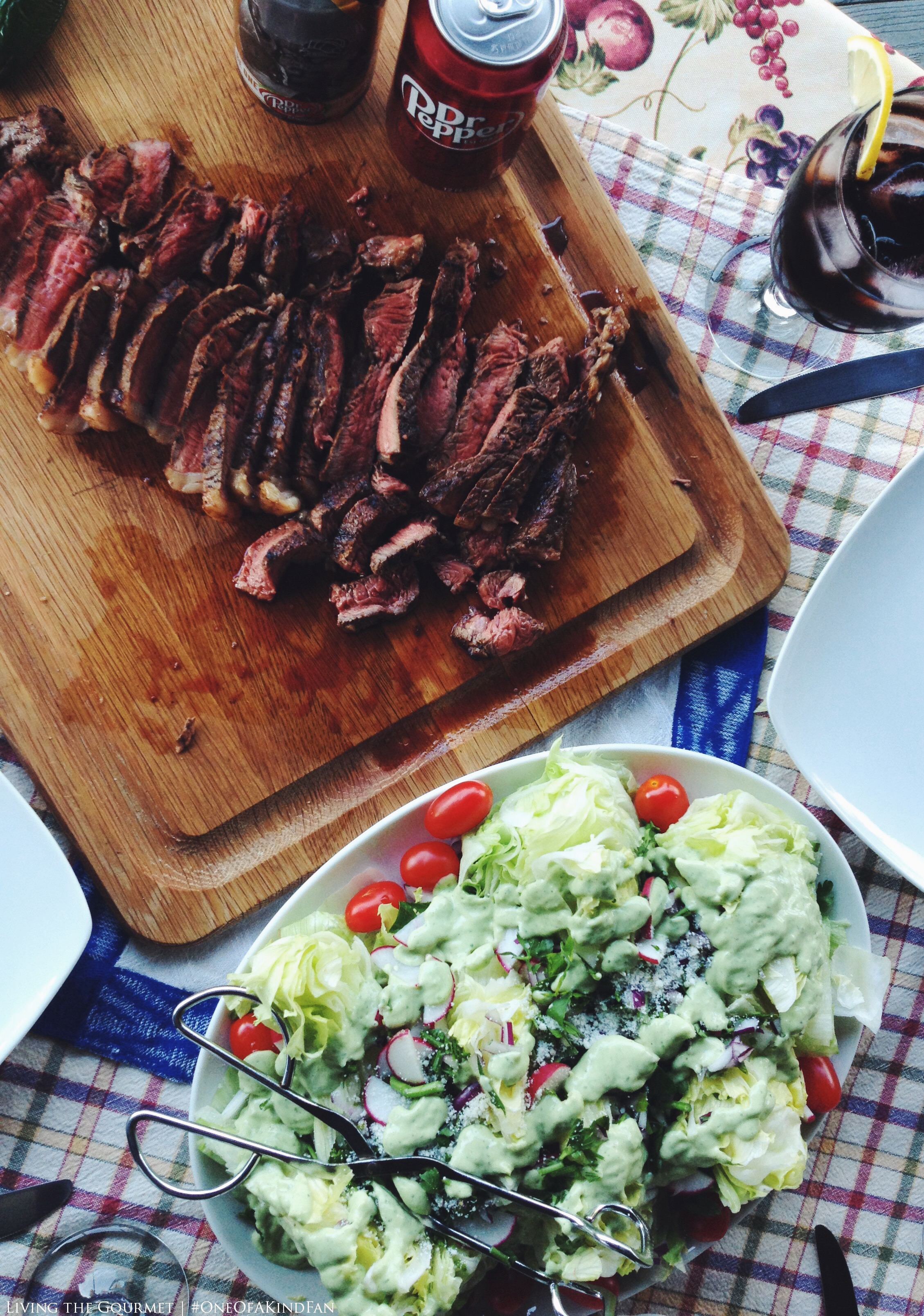 What are some of your favorite game-themed recipes? We would love to hear from you! Don't forget to check out the Dr Pepper Social Hub for more ideas. #CollectiveBias
Enjoy with Love,
Catherine
xo
0