Wow the crowd this holiday season with these delightfully simple desserts inspired by Betty Crocker® holiday cookie mixes!
This easy, elegant Sugar Cookie Holiday Tart is baked over a sugar cookie crust and filled to the brim with fresh seasonal cranberries and apples. To accompany your dessert table, make our easy Salted Peanut Butter Turtle Cookies – the best of both sweet & salty.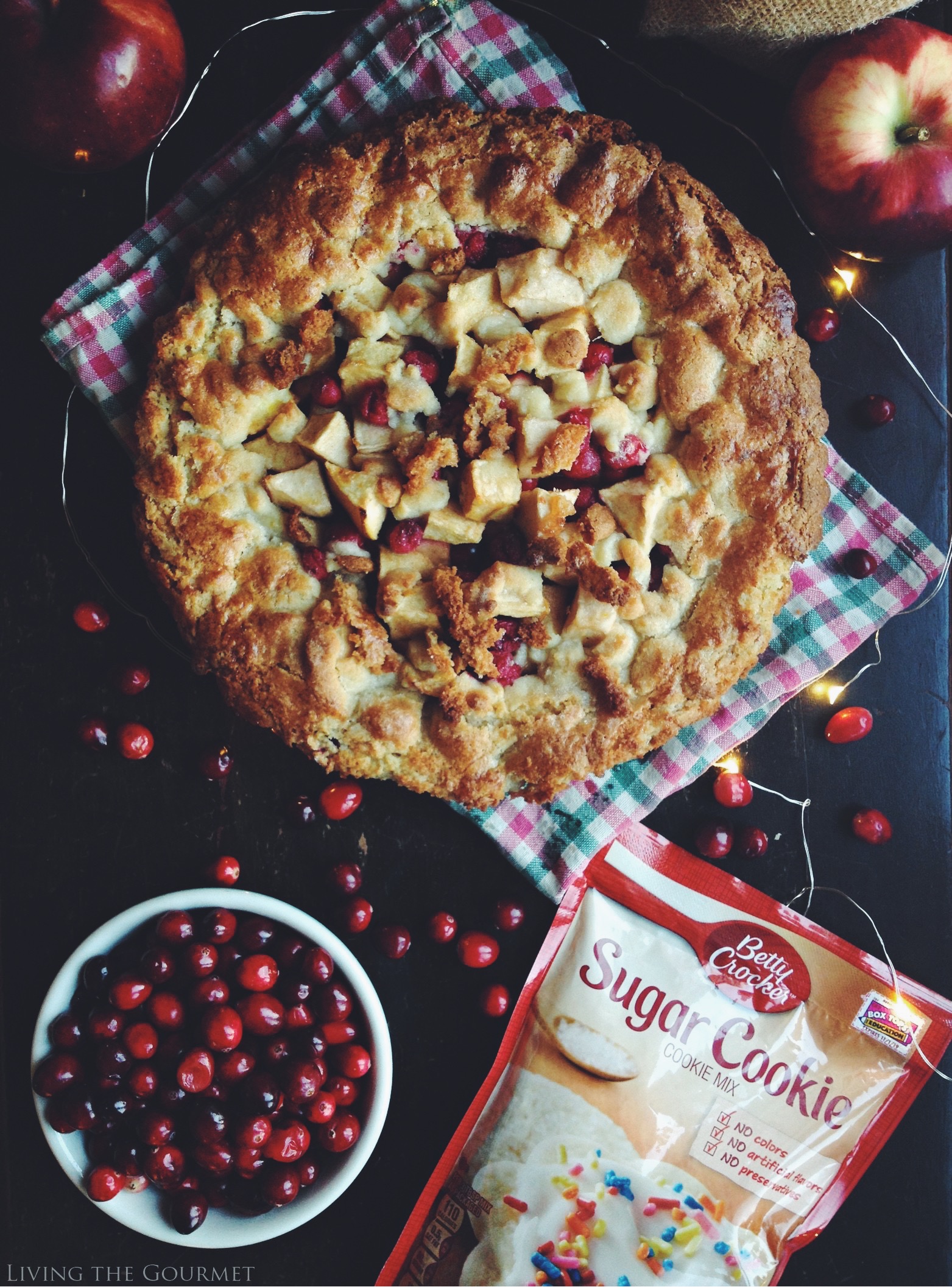 The astrophysicist Carl Sagan once remarked, "If you wish to make an apple from scratch, you must first invent the universe." Since I barely have enough time to prepare my Thanksgiving menu, let alone 13.82 billion years (give or take 0.12 billion years) to conjure a universe, I'll have to submit to at least some of form of pre-boxing. His sentiment, however metaphysical its context, is not entirely lost on me – especially not this time of year.
For example, just this morning I returned home with a twenty pound frozen turkey, and it was only after a few astute observations by my daughter that I realized the, shall we say, 'impracticality' of defrosting such a bloated fowl by Thanksgiving. Cue a second trip to the supermarket. Needless to say, the additional hassle was not a welcomed addition two days before the holiday.
Such occurrences are, by themselves, entirely trivial, and yet it seems as though the holidays are a collective exercise in enduring such 'trivial' obstacles, with success or failure hinging singularly on how well we handle them.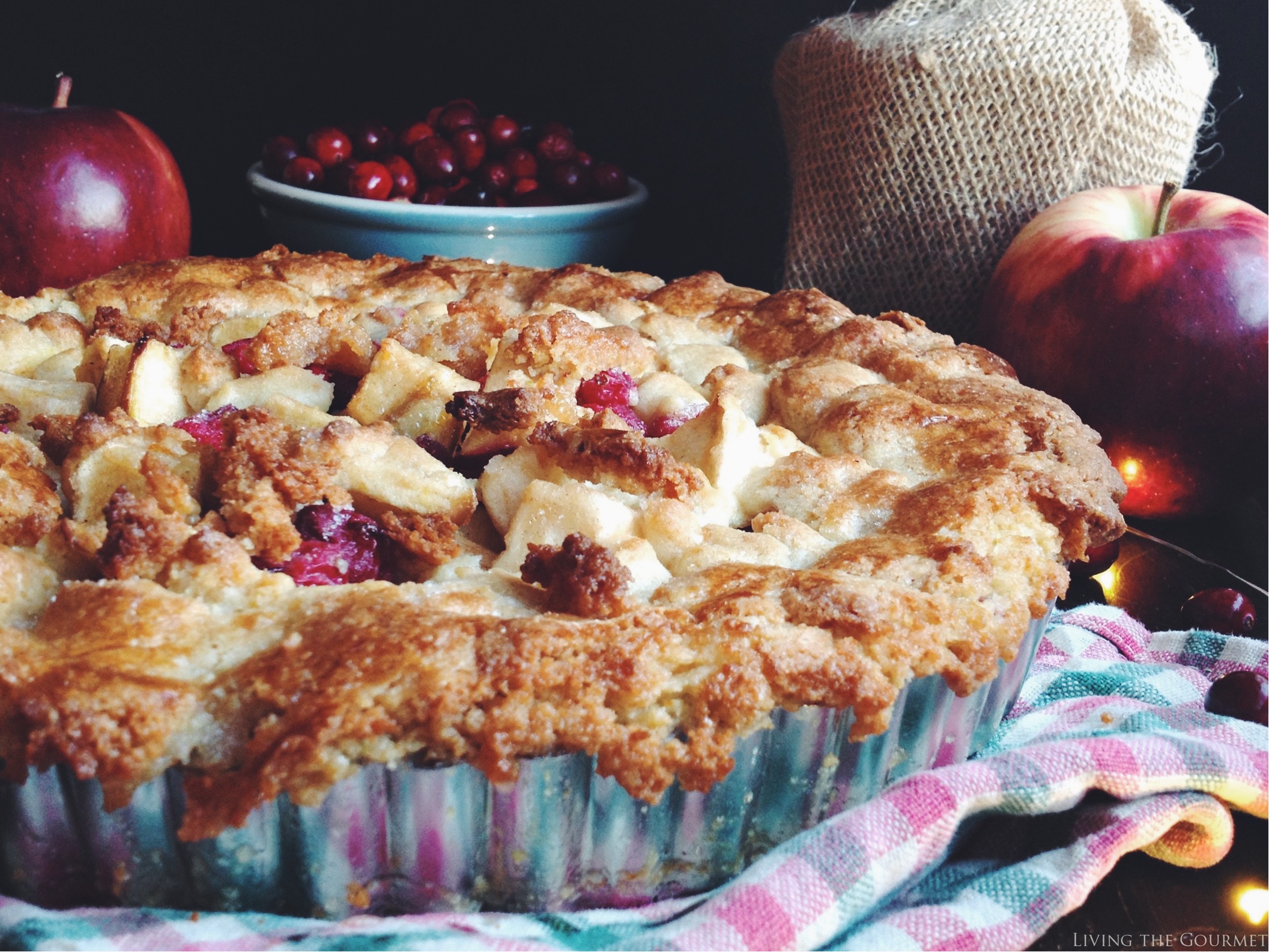 To overcome these proverbial wrenches, and to help account for the seasonally blissful strain in our schedules, certain shortcuts invariably become a necessity. Yet, it being the season for gratuitous memory making and copious amounts of good cheer, we cannot have such shortcuts leaving even so much as a scratch in the menu. I prefer just the opposite, in fact.
Instead, when I take a route for the sake of saving time or easing prep, I like to do so in a way that ensures that not only is time being saved, but that improvements are being made in the process, all on a shopper's budget– qualitative streamlining, as the saying goes.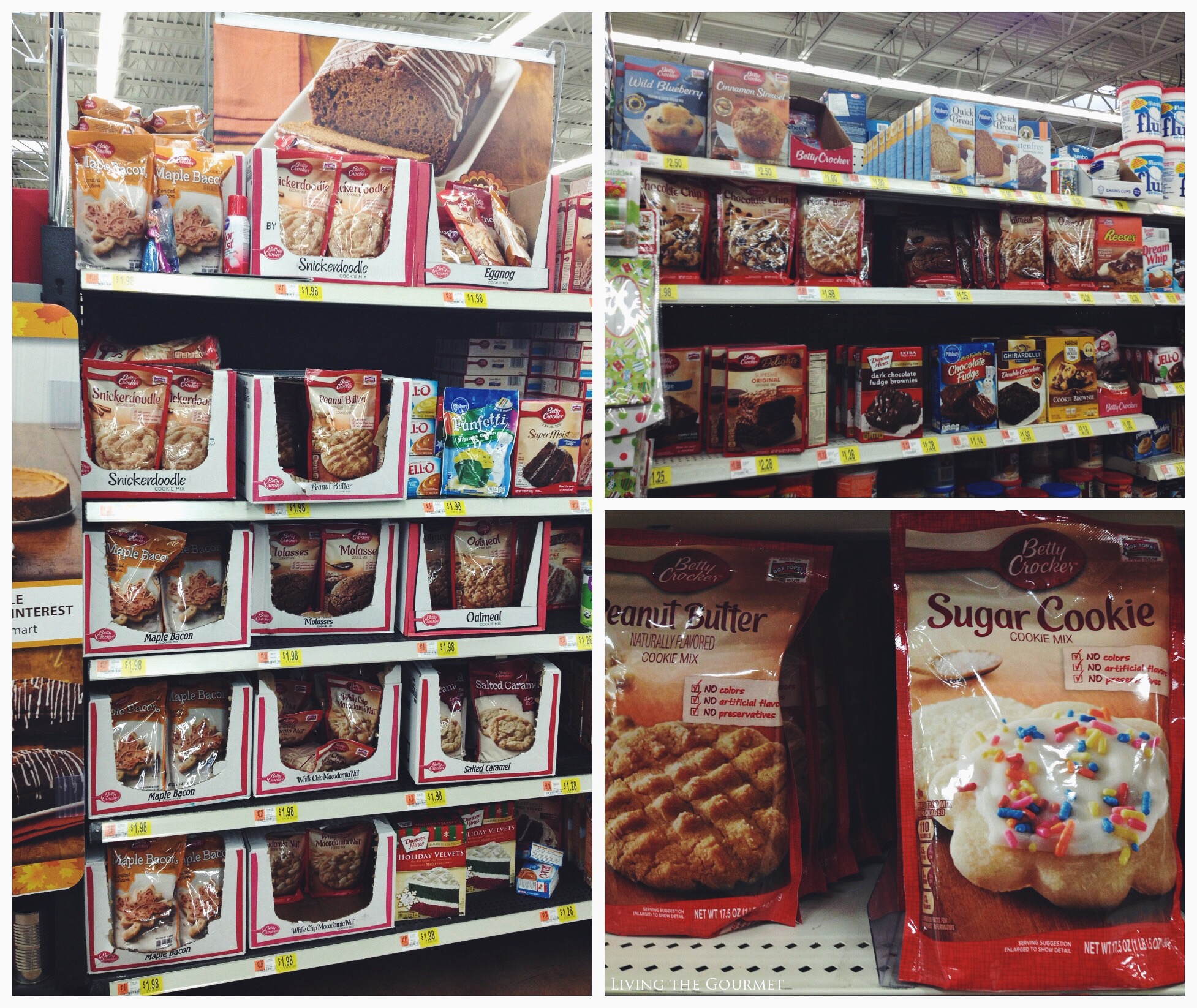 And that's precisely what I was thinking when I picked up these Betty Crocker® holiday cookie mixes at Walmart a few days earlier, and given the recent turkey debacle, I couldn't be happier that I did. That said, I picked up the Sugar and Peanut Butter cookie mixes. To start, I prepared a Cranberry-Apple Sugar Cookie Tart with the Sugar Cookie mix, as shown below, using fresh cranberries, apples, and ground cinnamon for a perfectly seasonal addition to my Thanksgiving dessert table. Not only was my prep eased, but the resulting tart turned out exactly as I had imagined.
Print
Sugar Cookie Holiday Tart Salted Peanut Butter Turtle Cookies
Author:
Prep Time:

5 minutes

Cook Time:

10 minutes

Total Time:

15 minutes

Yield:

6

-8

1

x
Category:

Dessert
Cookie Tart:
1

pouch (17.5 oz) Betty Crocker™ sugar cookie mix

1

egg

1/2

cup

unsalted butter, softened

3 tablespoons

all-purpose flour

3

cups

diced peeled apples (about 3 apples)

2

cups

fresh whole cranberries

2/3

cup

sugar

1 tablespoon

cornstarch

1 teaspoon

ground cinnamon

1/2 teaspoon

grated fresh nutmeg

1 teaspoon

vanilla
Egg Wash and Sugar Topping:
1

egg

2 tablespoons

sugar

1

pouch (17.5 oz) Betty Crocker™ peanut butter cookie mix

3 tablespoons

vegetable oil

2 tablespoons

water

1

egg

1

cup

caramel candies, melted

1

cup

melting chocolate candies
Sea Salt, optional
Instructions
Heat oven to 350° F.
In medium bowl, mix sugar cookie mix, 1 egg, 1/2 cup softened butter and the flour to form fairly stiff dough. Roll to 1/4-inch round on work surface sprinkled with additional flour. Gently fit dough into ungreased 11-inch round fluted tart pan; remove any excess. Gather dough scraps into a ball, and set aside.
In large bowl, toss apples, cranberries, 2/3 cup sugar, the cornstarch, cinnamon, nutmeg and vanilla. Spread mixture into tart shell. Crumble remaining dough scraps onto filling around edge of tart.
In small cup, beat 1 egg. Gently brush dough with egg wash; sprinkle with 2 tablespoons sugar.
Place the tart on a baking sheet and bake about 1 hour or until tart dough is deeply golden and filling is bubbling. Cool on rack at least 30 minutes before serving.
Preheat oven to 350 degrees F. Line two baking sheets with parchment paper and set aside.
In the bowl of your stand mixer, combine cookie mix, oil, water and egg. Beat on low speed until a soft cookie dough forms.
Scoop 1 tablespoon of cough out onto the baking sheets and taking the back of a rounded measuring spoon, indent a thumbprint in the center of each cookie.
Bake for about 8-10 minutes or until the cookies are slightly golden. Remove and let cool on a wire rack.
Melt down the caramel candies and chocolate. Fill about 1 teaspoon into the thumbprint of each cookie. Drizzle with the melted chocolate and sprinkle with a few flakes of sea salt if desired.
Recipe Card powered by
What are some of the ways you save time around the holidays without skimping on flare and flavor? What are some of your favorite ways to 'Spread Cheer with Simple Surprises?' We would love to hear from you.
Start #BakingwithBetty today and enjoy this specialcoupon for $0.50 off the Betty Crocker® holiday cookie mixes!
Enjoy with Love,
Catherine
xo
This is a sponsored conversation written by me on behalf of Betty Crocker. The opinions and text are all mine.

2