This post is sponsored by Blue Diamond Almonds. Ditch the chips and grab some Game Changing Flavors this football season! Enter for a chance to win the Ultimate Football Party Prize Pack, get great savings and ideas for delicious snack hacks at GameChangingFlavors.com.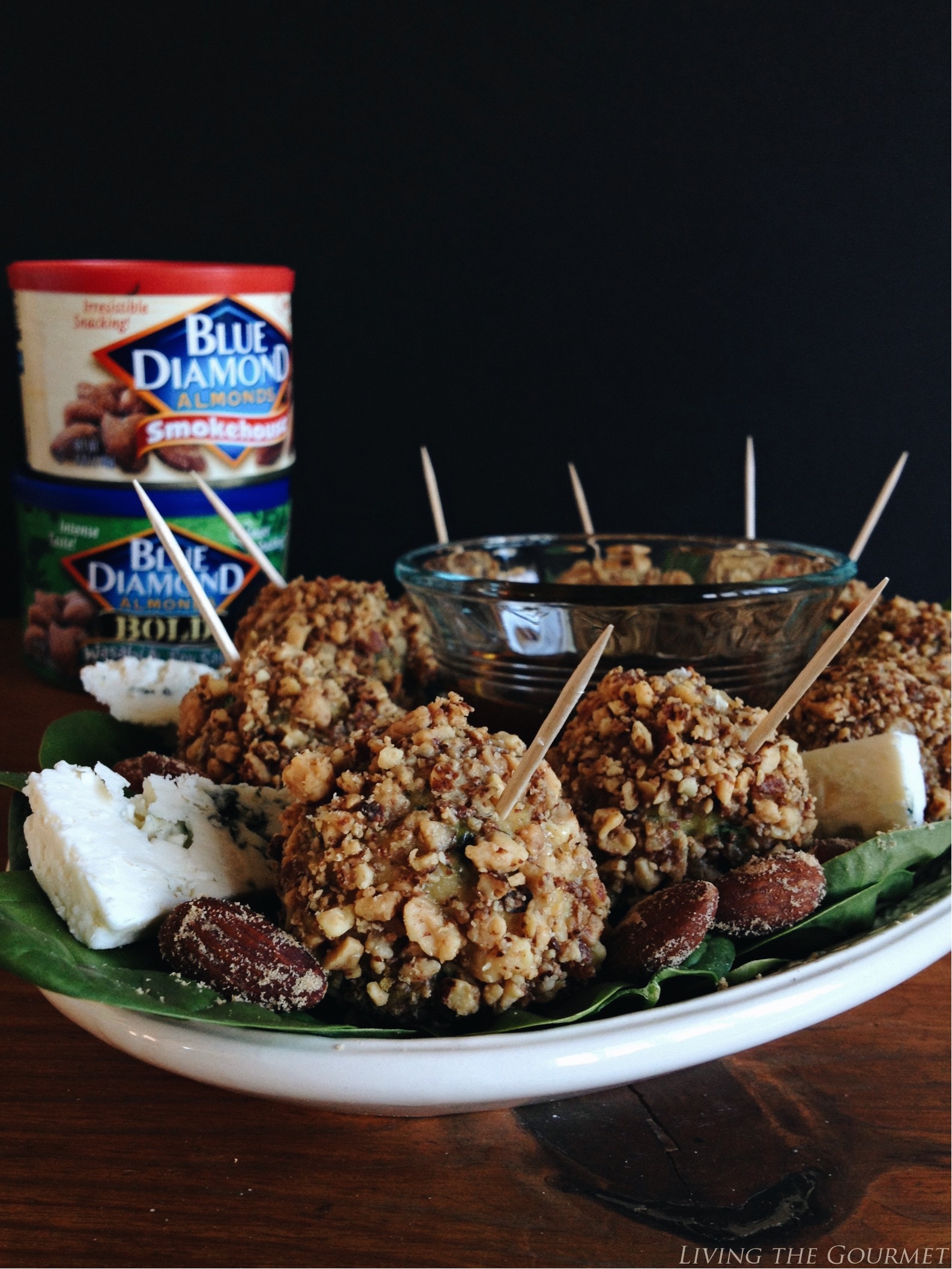 One of our running themes on our site lately has been that "Simplicity is it's own virtue," and as a result I've been writing a lot about easing prep time, along with tips and tricks for the perfect holiday celebration without breaking one's schedule. However, with football season here, both the devil and the fun is in the details, from debating the finer points of the game, to memorizing long lists of statistics and analysis, to the trays of game food whose only purpose is to accentuate the enjoyment of the game.
Yes, football season has always been a big deal in my house, and as the food blogger in the family the merry task of preparing the menu for our game parties, naturally, falls to me. For such events, the order of the day is simple, hearty and fun. "Eat drink and be merry," as the proverb goes, "For tonight…our team takes to the field!" Well, not quite like that, but you get the drift.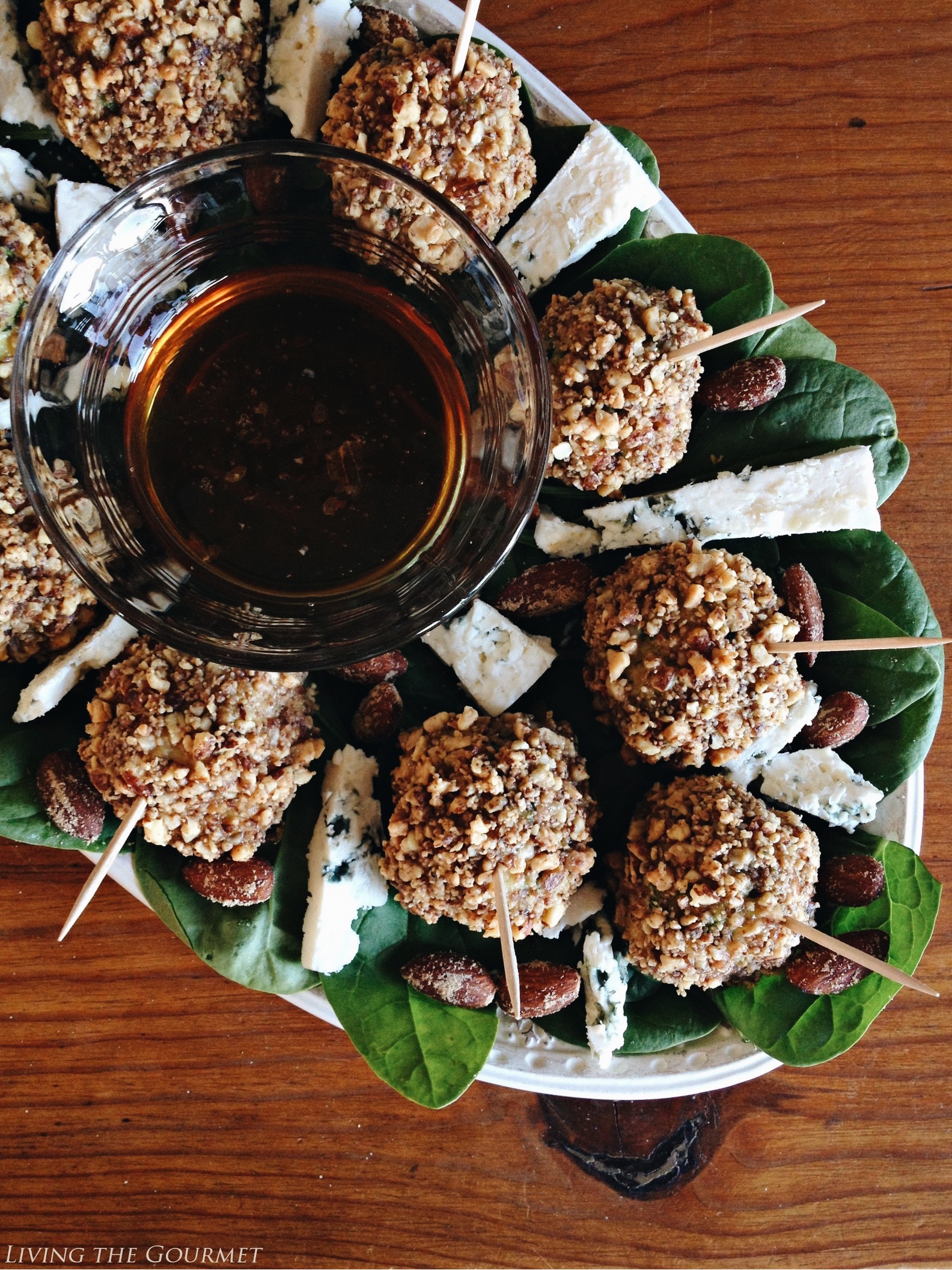 When the big games roll in, or one of the family's favorite teams is playing a particularly important round, and family and friends have gathered round the television, I like to use the occasion to test out slants on crowd favorites. After all, keeping things fresh is key to keeping the parties going.
Today for example, I decided rather merely serving Smoked Blue Diamond Almonds as a side to a larger spread of 'finger food,' I would instead use them in a recipe for an appetizer – Crusted Chicken and Blue Cheese Meatballs. This is a recipe I particularly love for game days, since its combination of crunch underscored by that quintessential smokey flavor that positively oozes winter and football makes these meatballs perfect game day food.
To start things off, chop up a 6oz can of Smoked Blue Diamond Almonds in the food processor, and set them aside. Then process about three cups of fresh baby spinach and combine it with the blue cheese, eggs, breadcrumbs, and ground chicken, and mix it well. Then, once you have prepared the egg wash as shown below, it's time for the 'fun' part – rolling the meatballs. Since this is more of an appetizer or side dish recipe, I prefer smaller meatballs.
Now, once you've rolled your meatballs, coat them in the egg wash and then roll them in the chopped nuts as shown below, and then bake them for about a half hour, and you're done.
Living the Gourmet
Yields 10
Smokey Almond Crusted Blue Cheese Meatballs
10 minPrep Time
25 minCook Time
35 minTotal Time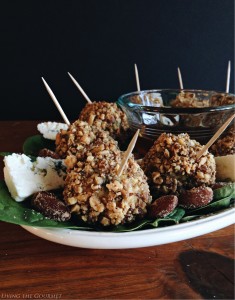 Ingredients
2 lbs. ground chicken
6 oz. Smoked Blue Diamonds Almonds – crushed
1 cup Italian style bread crumbs
3 cups fresh baby spinach
1/4 lb. blue cheese - crumbled
1 egg plus splash of water for egg wash
Honey for dipping
Garnish for plate – whole almonds and blue cheese pieces
Instructions
Preheat Oven 350 degrees F.
Place the almonds in a food processor chop and set aside.
Place baby spinach in a food processor and chop.
Combine blue cheese, ground chicken, chopped spinach, eggs and breadcrumbs in a large bowl and mix together well.
Prepare the egg wash.
Roll the mixture into preferred sized meatballs dip in the egg wash and then roll in the chopped almonds.
Place the meatballs on a baking dish and bake for 25 – 30 minutes depending on the size of the meatballs you make.
Serve with honey for dipping.
7.8.1.2
210
https://livingthegourmet.com/2015/11/smokey-almond-crusted-blue-cheese-meatballs.html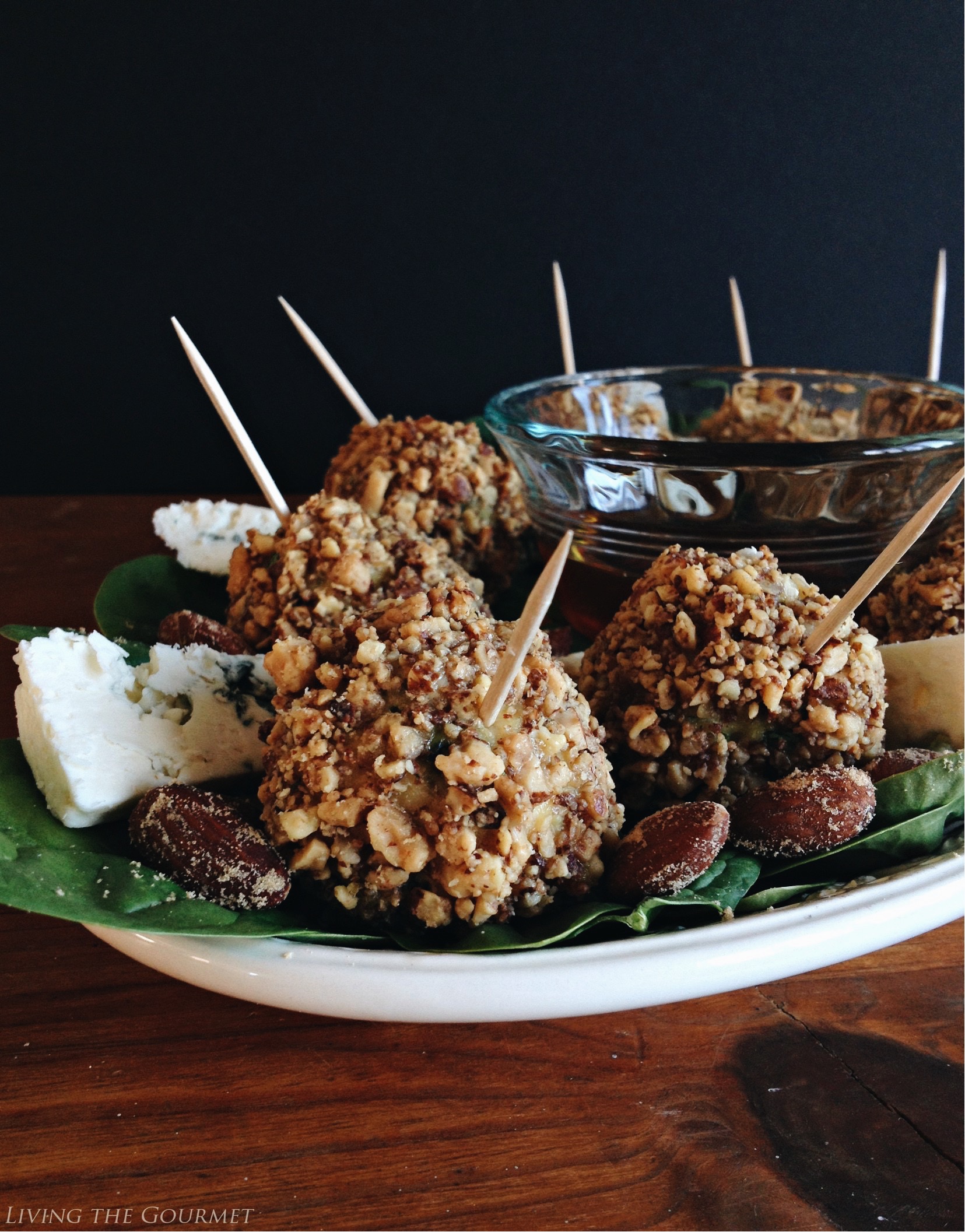 What are some of your favorite game day recipes? We would absolutely love to hear from you.
Enjoy with Love,
Catherine
xo
0