This shop has been compensated by Collective Bias and its advertiser. All opinions are mine alone. #SnackPackMixIns #CollectiveBias
Between layers of chocolate and vanilla are crumbled cookies, candies and marshmallow. These festive pudding cups are easy to make and fun to eat!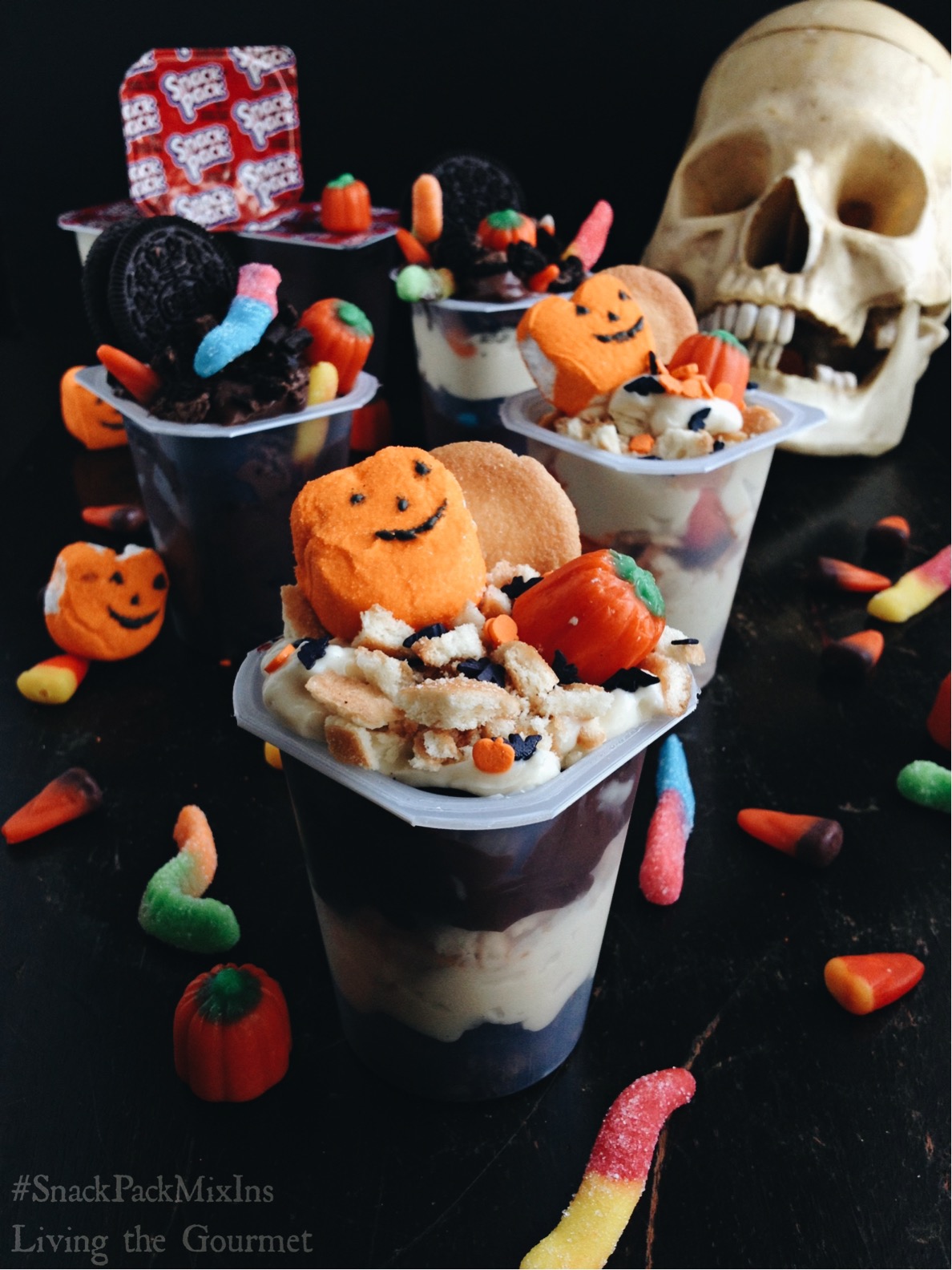 Halloween is perhaps the most unique among the 'big holidays.' I say this not for the holiday's wildly varying focus on all things dark, dead, and paranormal, but because those who truly get the most out of the holiday are those are the most creative with it. There are few norms to conform to, very little in the way of tradition, and no concrete way to 'celebrate' the day with friends and family, trick or treating aside. In that regard, I would go so far as to say that one's enjoyment of the holiday directly correlates with the amount of effort and imagination one places into the holiday.
Consider, for a moment, that for the other holidays there are long lines of tradition centered around 'how' to celebrate, from special recipes to set decor and family custom, along with a general sense of what to expect. If one isn't entirely content with falling back on tradition, it's generally enough to tweak a beloved recipe here and there, while 'thinking outside the box' might mean serving cherry pies instead of apple pies – the horror.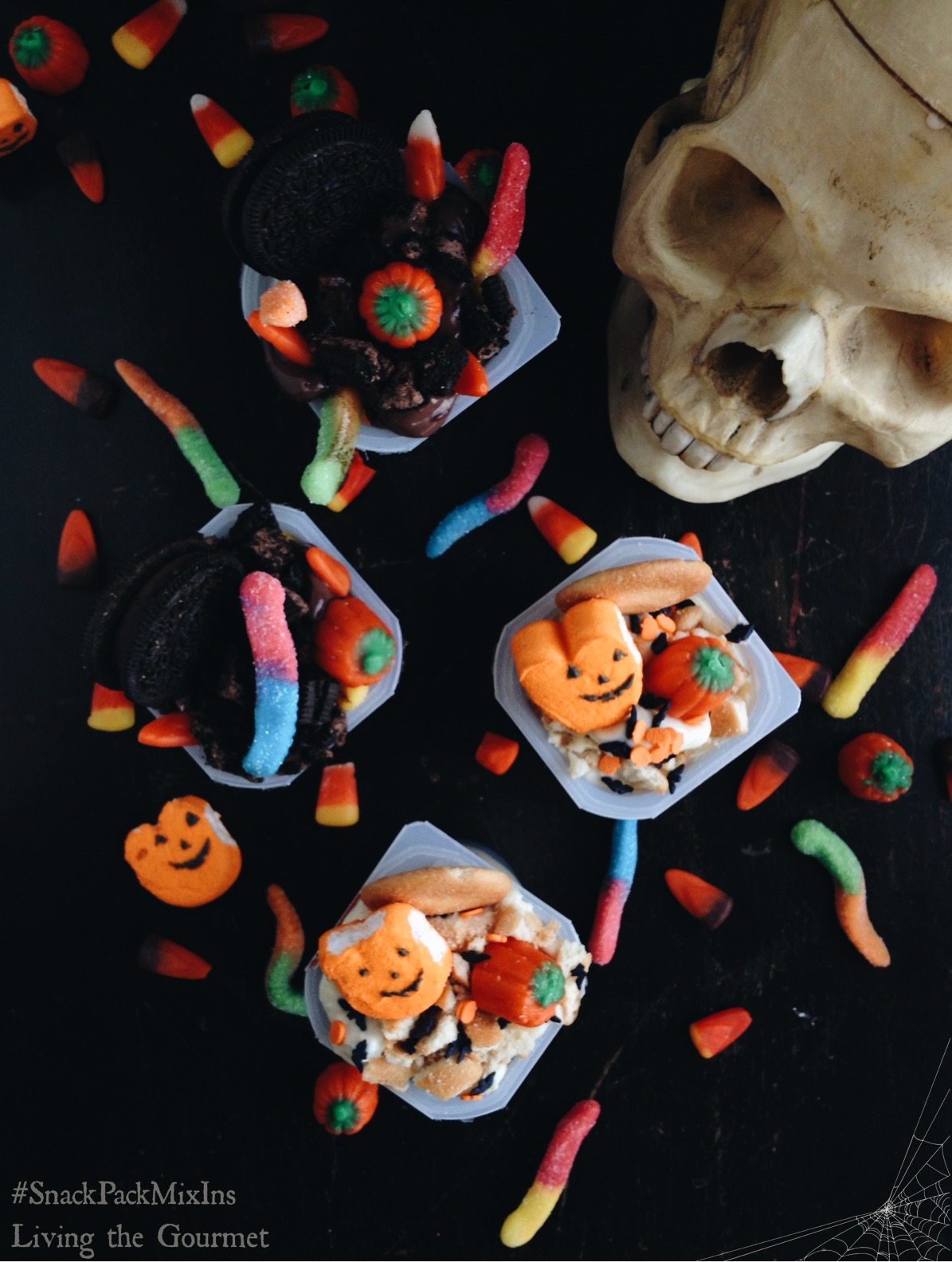 Simply put, it's far easier to hang wreaths, decorate trees, or cook a turkey than it is to try and raise the dead upon one's front lawn, or devise ways to haunt the foyer. For this reason, Halloween simply takes an extra layer of effort to enjoy beyond candy hunting door to door.
Suffice it to say, it would be an understatement to say Halloween has never really been about sit down dinners or even terribly elaborate desserts despite the holiday's penchant for all things sweet. So what is the ghoulish party planner to do? With guests dressed as if for the most informal of masquerades, all of them eager either to head out hunting door to door for candy, or just to indulge in one another's supremely ghoulish company, what are the well-intentioned hostess's options?
As a general rule, especially when entertaining guests, it is key to remember that simplicity is its own virtue, even when being as creative as possible, and that's precisely where these ghoulified Snack Pack pudding cups come in, which are readily available at your local Walmart – my go-to place for Halloween essentials. What's important here is that not only can I be as creative as I like with the Snack Packs, and not only is the resulting pudding cup as fun to eat as it to decorate a table with, but they really couldn't be easier or quicker to put together, making them perfect for those fast-paced, blissfully unorganized Halloween parties.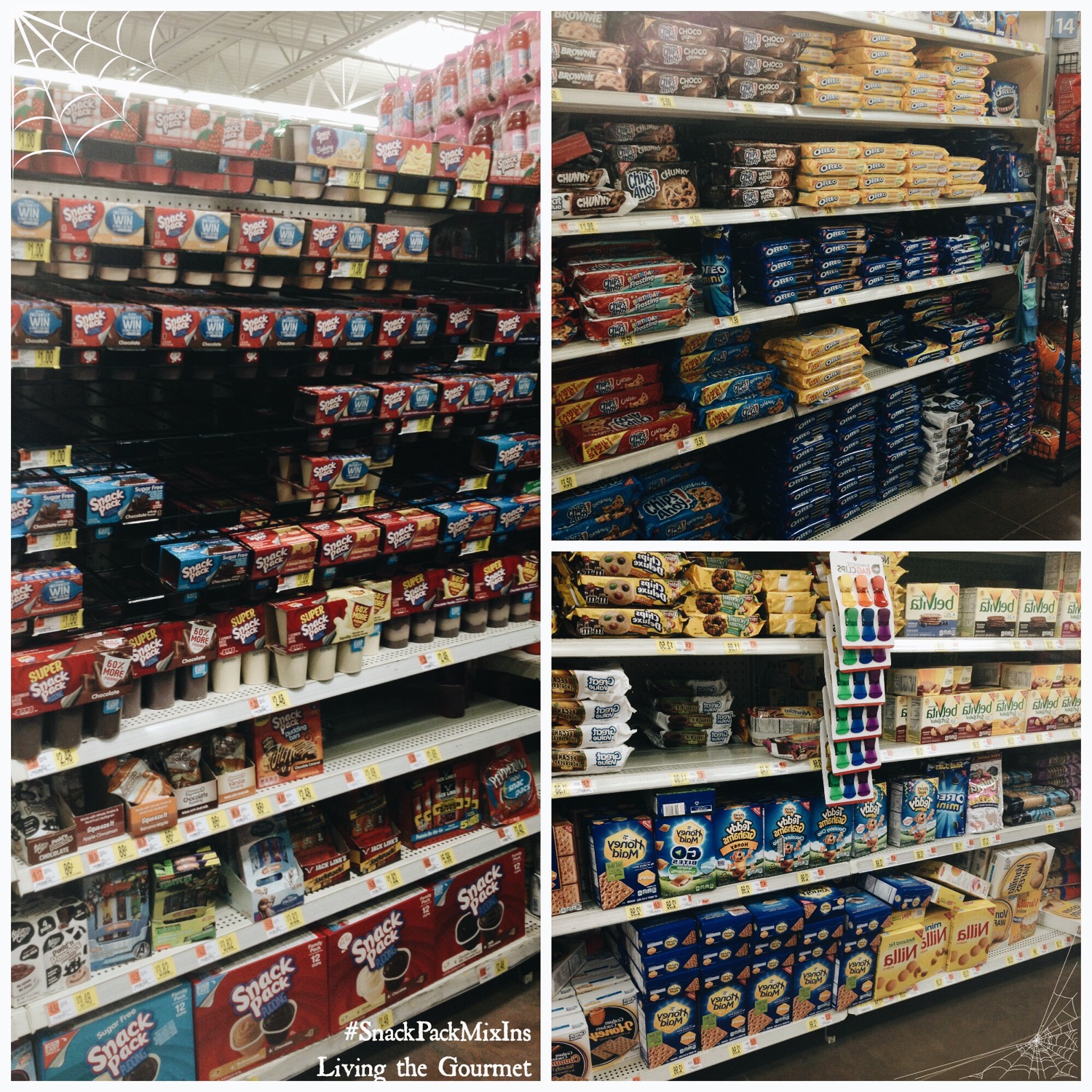 For these pudding cups, I simply scooped out the pudding from the cups, crushed up some OREOs, and then layered the pudding back in over the OREOs along with candied worms to resemble graveyard dirt. I then decorated the top with crushed Nilla Wafers and marshmallow ghosts, candy-corn pumpkins, and candied worms for spooky, fun, and super easy holiday treats.
What I like to do with these is set them up on a richly decorated table or counter, as displayed below, creating a sort of edible decoration that my guests can just walk up to and grab. That said, these are perfect to make either before or after trick or treating, since they're super portable, or as a simple Halloween craft.
What are some of your tips and tricks for the perfect Halloween party? What are some of the ways you celebrate? We would love to hear from you.
Don't forget to check out the featured Social Hub for more Halloween inspiration!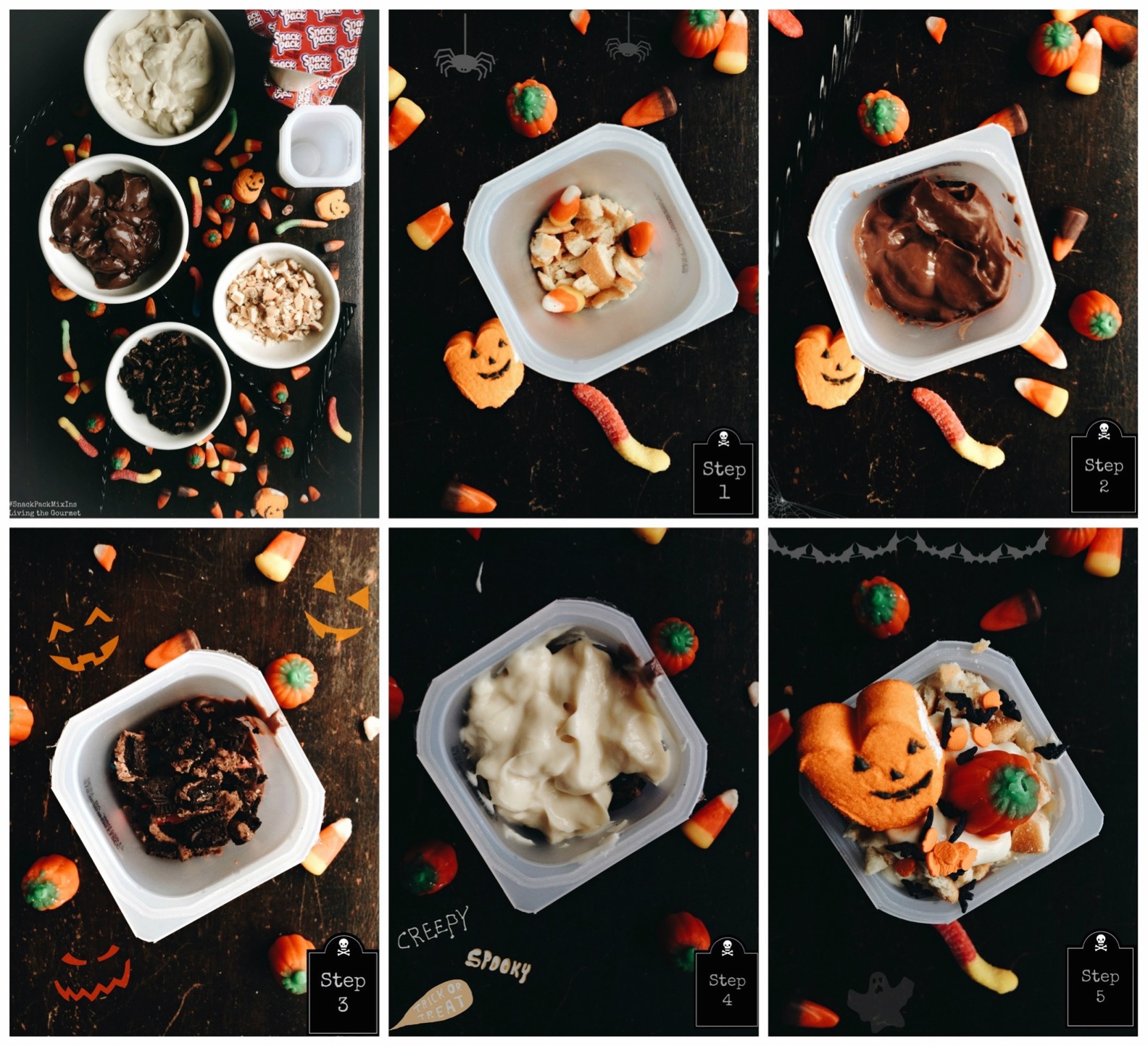 Print
Layered Halloween Pudding Cups
Author:
Prep Time:

10 minutes

Total Time:

10 minutes

Yield:

4

-6

1

x
2

pudding cups of Super Snack Pack Vanilla

2

pudding cups of Snack Pack Chocolate

2

cups

crushed OREOS

2

cups

crushed Nilla Wafers
Candy Corn
Gummy Worms
Halloween Marshmallows
Halloween decorative sprinkles
Instructions
In two separate bowls, empty the chocolate pudding packs in one, and the vanilla in the other.
Wipe out the emptied pudding cups before you begin assembling your desserts.
To begin, place one layer of crushed Nilla Wafers, a spoonful of vanilla pudding, crushed OREOS, and then a layer of the chocolate pudding. Continue these steps until each pudding cup is full.
To top it off, add candied corns, gummy worms, marshmallows and/or sprinkles.
Notes
I decorated two types of pudding cups. For those topped with vanilla, I made a Nilla Wafer Pumpkin patch with the marshmallows and candy corn. For those topped with chocolate, I made a gummy worm grave with gummy worms and crumbled OREOS.
Recipe Card powered by
0