When cinnamon and maple collide, the flavors of fall come to life. Today we're taking this classic pairing on a savory route with gold roasted butternut squash.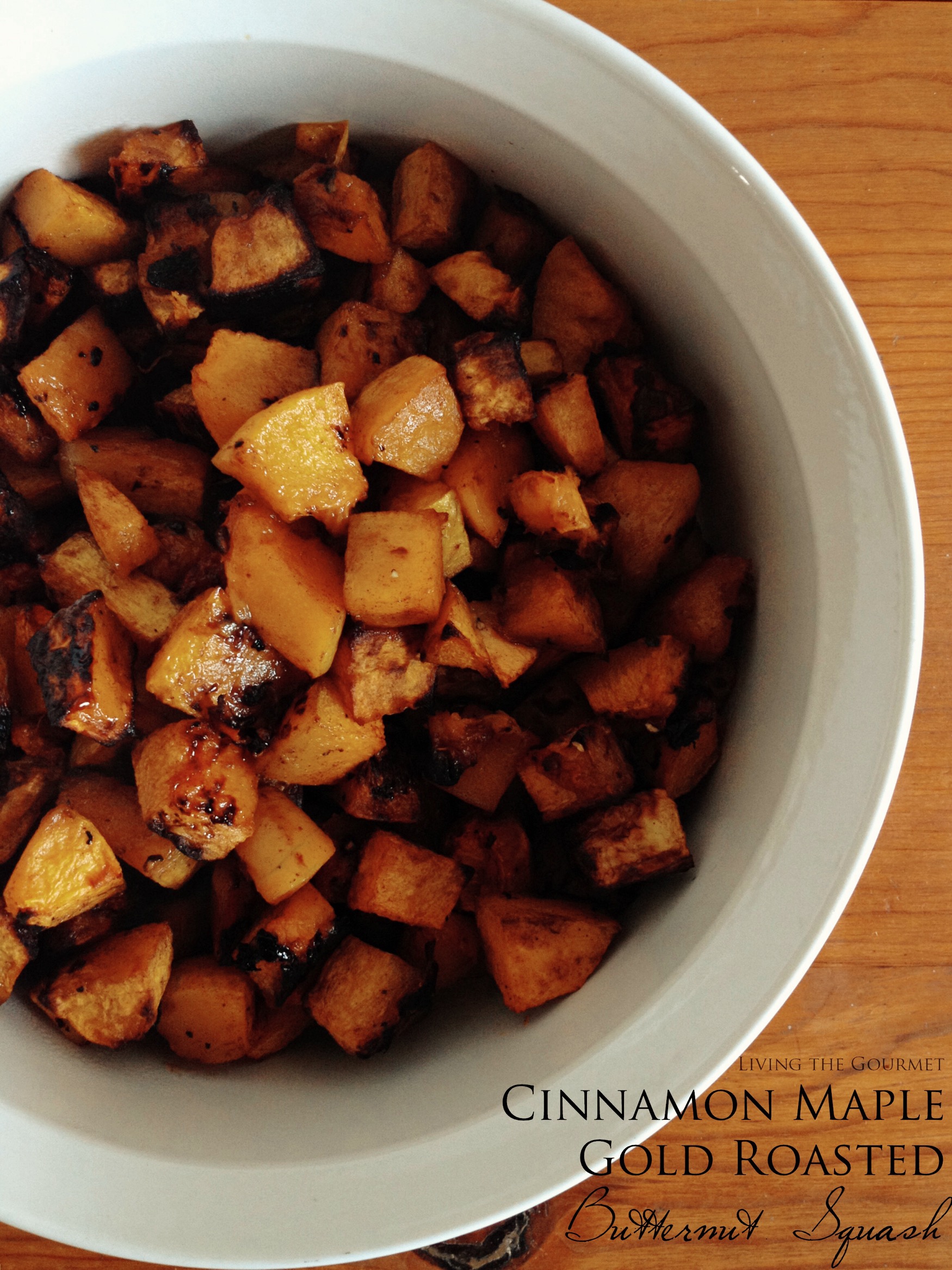 Fall certainly wasted no time this year.
I was updating my Instagram a bit ago, clearing out really old photos and stumbled upon last year's beach selfie…taken in October. Can you believe this time last year I was lying out on the beach, soaking up the sunshine? This year, I'm bundled up, roasting squash, making soup…and thinking about when to break out the Christmas decor. In fact, while on my way-to-chilly run this evening, one of the neighbors broke out the twinkling lights.
I don't know if you're as eager as we are over here, but quite frankly, I welcome the brisk chill with open arms.
Getting cozy with blankets, tea and a good show is how I roll in my older age 😉 Ha!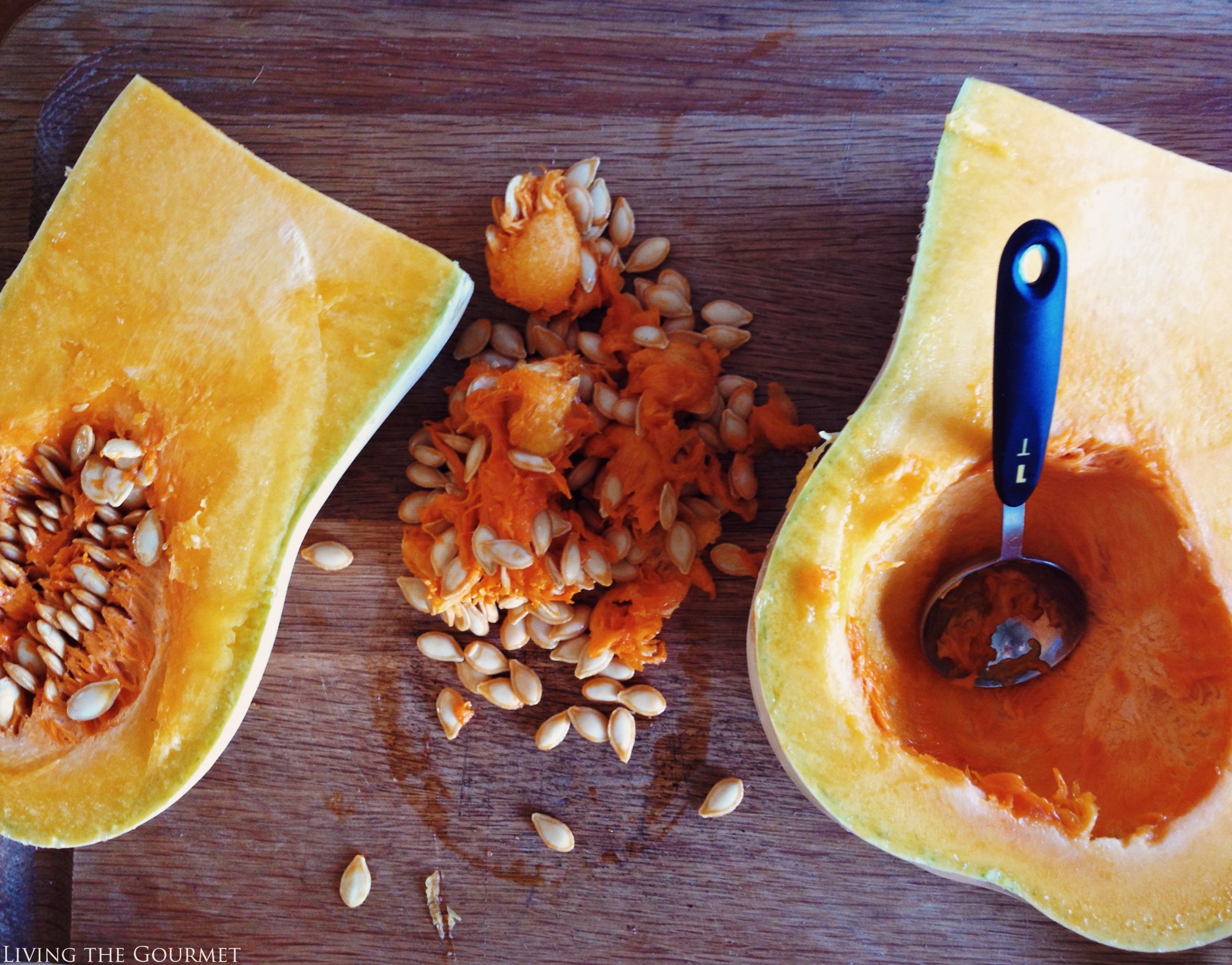 The Secret Recipe Club is back this month and bringing you the flavors of the season.
Butternut squash is probably hands down my favorite. So when I was assigned Angels Homestead and saw April's deliciously simple Cinnamon Roasted Butternut Squash, I was sold.
I made one minor adjustment, replacing the coconut sugar with a bit of maple instead. Either will do, but I just felt the maple jived well with this dish.
I love meeting new bloggers through SRC. Each blog is so unique and wonderful in its own right. April's site is about simplicity, authenticity and down-home living. She explains it best though, "I want to bring back a simpler way of life, where families sit down together to a home cooked meal and talk every day, growing as much of that food as possible with our own hands, and the old-fashioned art of canning that food too. In today's fast-paced world that's not easy, but with a little effort, it IS possible, and so worth it."
That is the very belief and foundation of our home. It's all about living simply, deliciously and more importantly, together. Immediately, I clicked with April and I am so pleased to introduce her to LTG.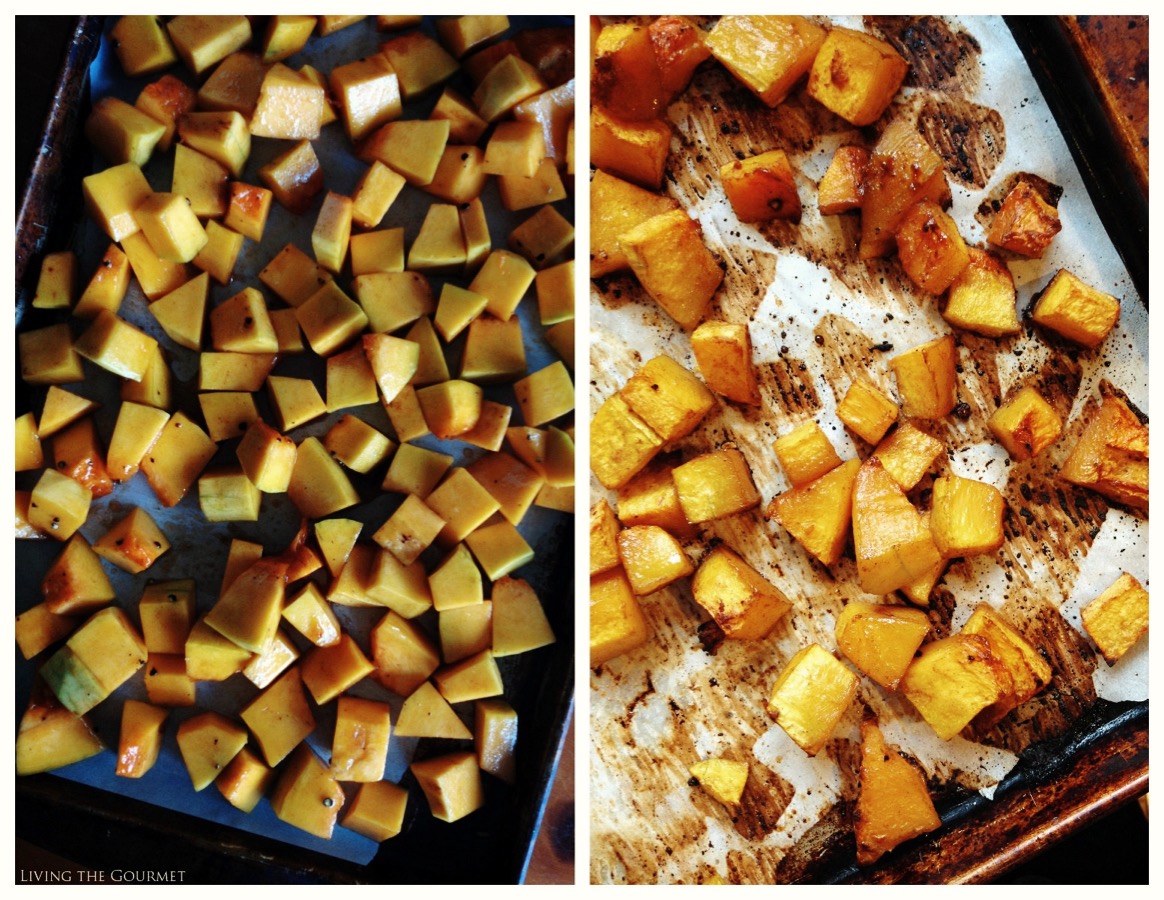 Living the Gourmet
Yields 4
Cinnamon Maple Gold Roasted Butternut Squash - #SRC
10 minPrep Time
30 minCook Time
40 minTotal Time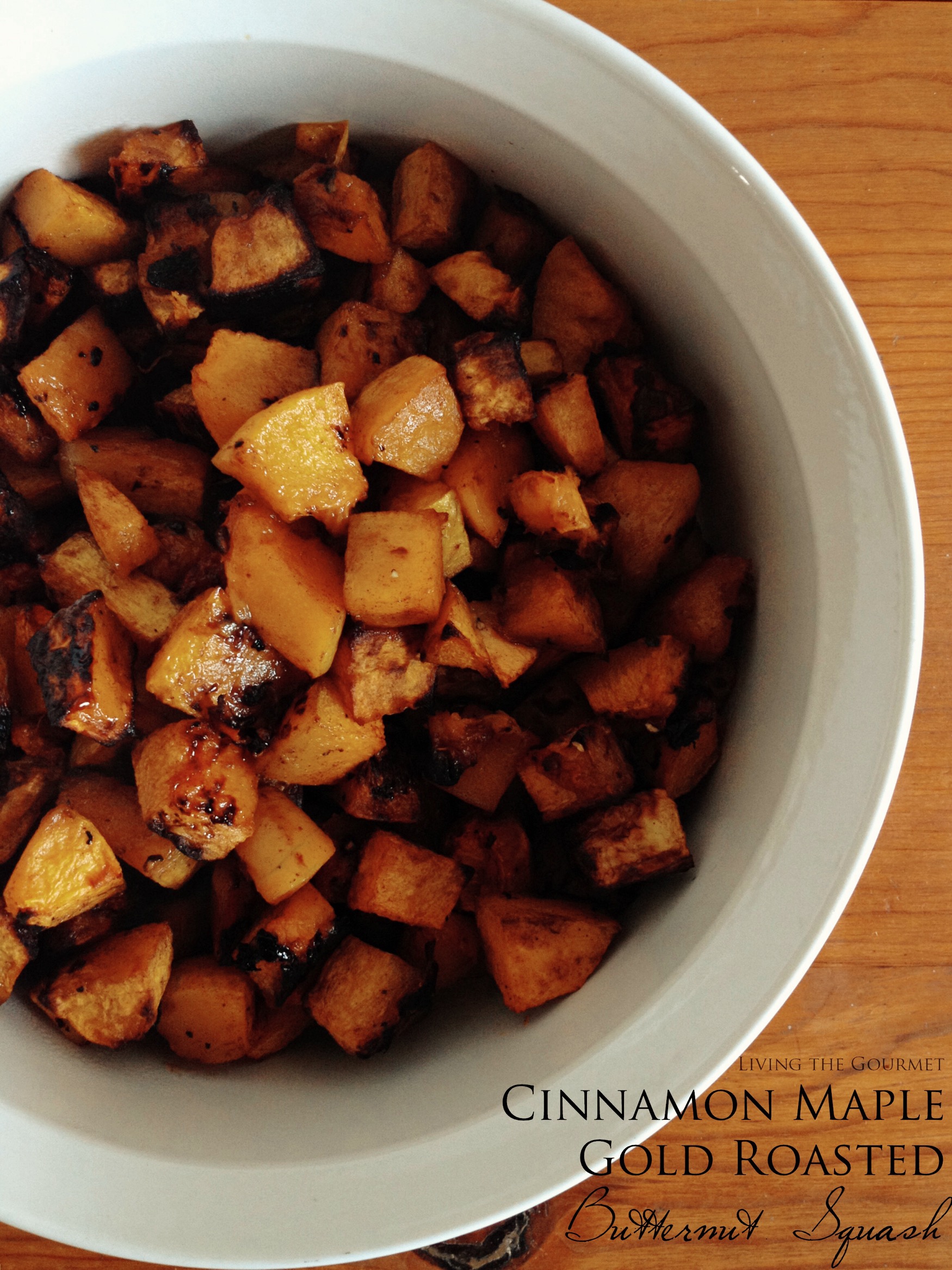 Ingredients
1 medium butternut squash, peeled, seeded and cut into 1-inch cubes (about 6 cups, cubed)
2 tablespoons pure olive oil
2 tablespoons maple syrup
1/2 teaspoon cinnamon
Pinch of sea salt and ground black pepper
Instructions
Preheat oven to 400 degrees F. and line two baking sheets with parchment paper.
Place cubed squash into a large bowl, along with the olive oil, maple, cinnamon, salt and pepper.
Toss together until the squash is well coated.
Transfer the squash out onto the baking sheets and spread into one layer. Do not crowd them or the pieces won't brown.
Roast for 25 to 30 minutes, turning the squash over and rotating the pan halfway through the cooking time, until the edges are browned and centers are tender.
7.8.1.2
194
https://livingthegourmet.com/2015/10/cinnamon-maple-gold-roasted-butternut-squash-src.html
Check out April's site and all the rest of this month's SRC members below to see what they brought to the table for October.
Toodles,
Tammy<3
0