As the 19th century essayist Walter Bagehot was fond of saying, "There is no greater pleasure in life than doing what people say you cannot do."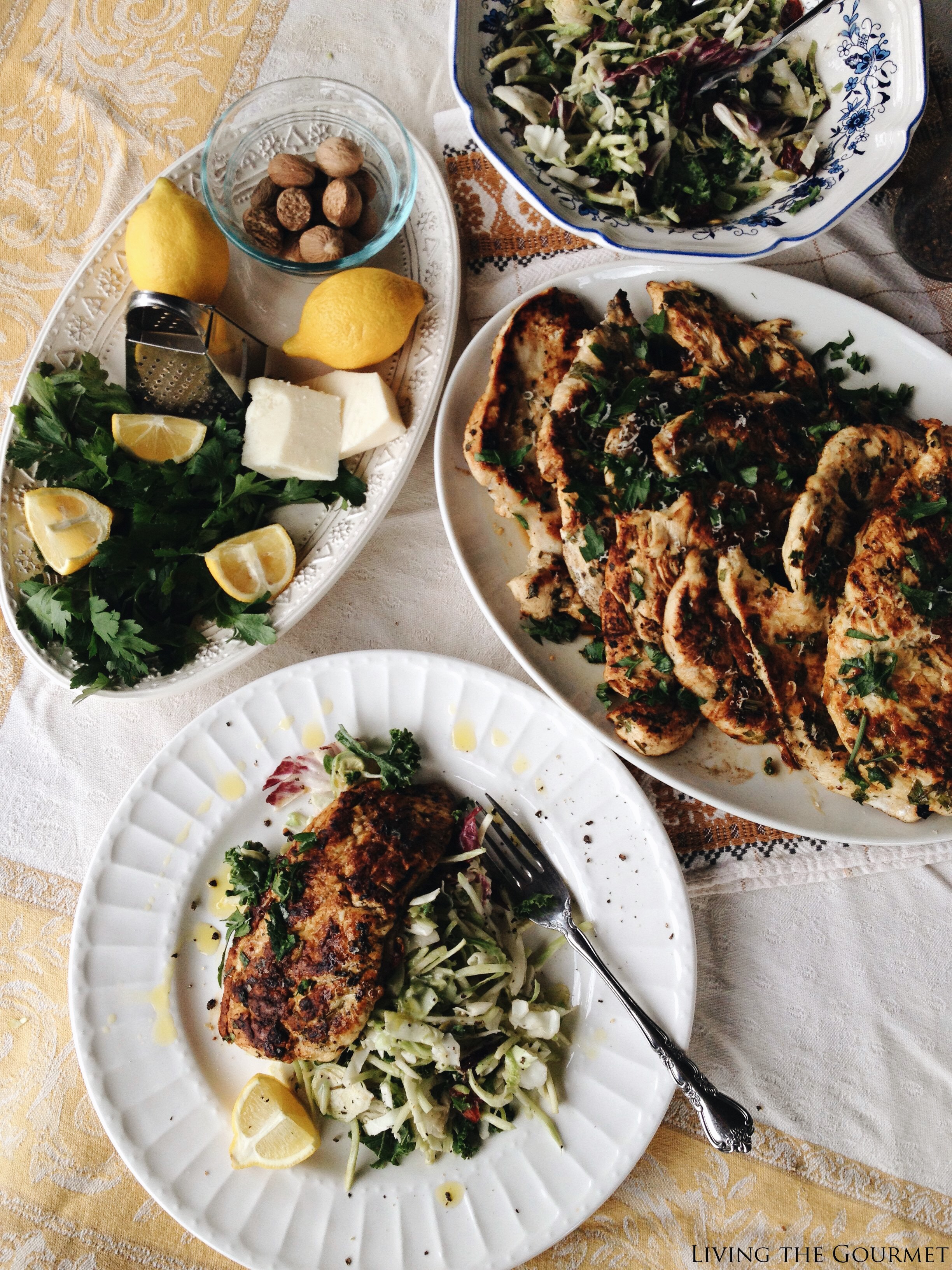 While Mr. Bagehot may have originally been referring to the price of silver and the Lending Dictum, this line also undoubtedly holds a certain degree of truth in the kitchen. I say this because one of the most common theme about healthy eating, especially when greenery is the topic of discussion, is that it is somehow an invariably unenjoyable experience. Indeed, healthy living is often phrased in almost religious terms of sacrifice, virtue, and force of will, as if the mere act of knowingly consuming inherently unpleasant food were in and of itself health inducing. Another, perhaps even more widely discussed aspect is that healthy eating is prohibitively expensive and time consuming, implying that living healthfully were somehow only within the sphere of the well off.
I found myself thinking about precisely this last night while was glancing over my exercise journal, which for the past two months has transformed into a "How does my injury feel today?" journal. Needless to say, it has become a rather demotivating activity, especially when compared to where I had planned on being at this point. As a result, I decided to start crafting a workout regimen around my pain, rather lapsing back in atrophy as I await the self-correction of an injury that may or may not go away. Ah the joys of modern medicine, "You may heal and regain function…or you may not."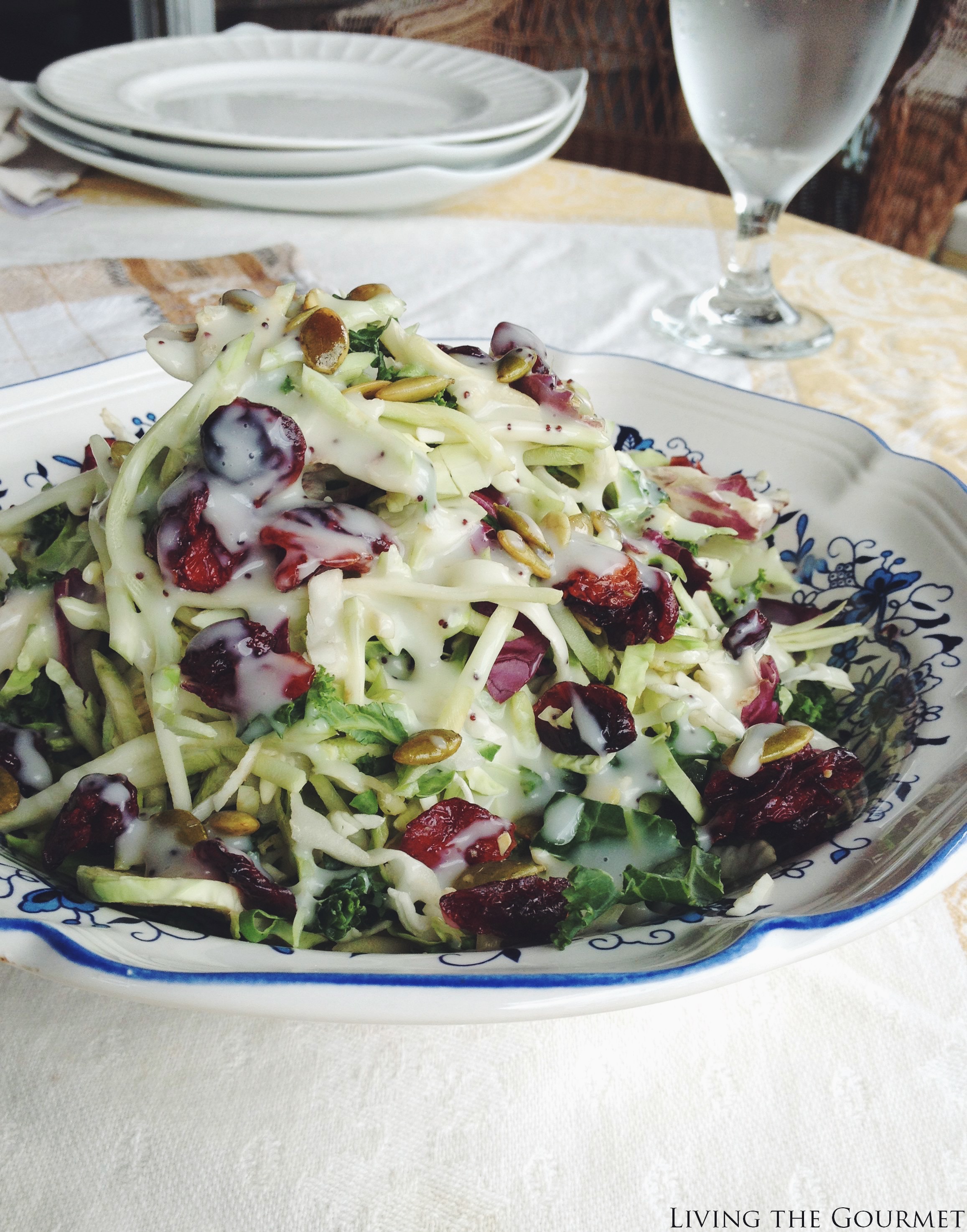 However, being the stubborn perfectionist that I am, I didn't want just a new workout, or something that merely allowed me to start reaching for goals again, I wanted a better and more complete workout program than I was forced to give up in the first place. With this modified-beyond-recognition routine, the specifics of which I'll talk about in a later post once I've developed a proper rhythm to it, I knew I would also need to make a few minor changes to my diet.
For example, I won't need to worry about overloading on protein the way I once did. Instead, what will ultimately be more important is consuming protein throughout the day, which for me might mean making sure I get in a complete lunch, or to include a snack or two.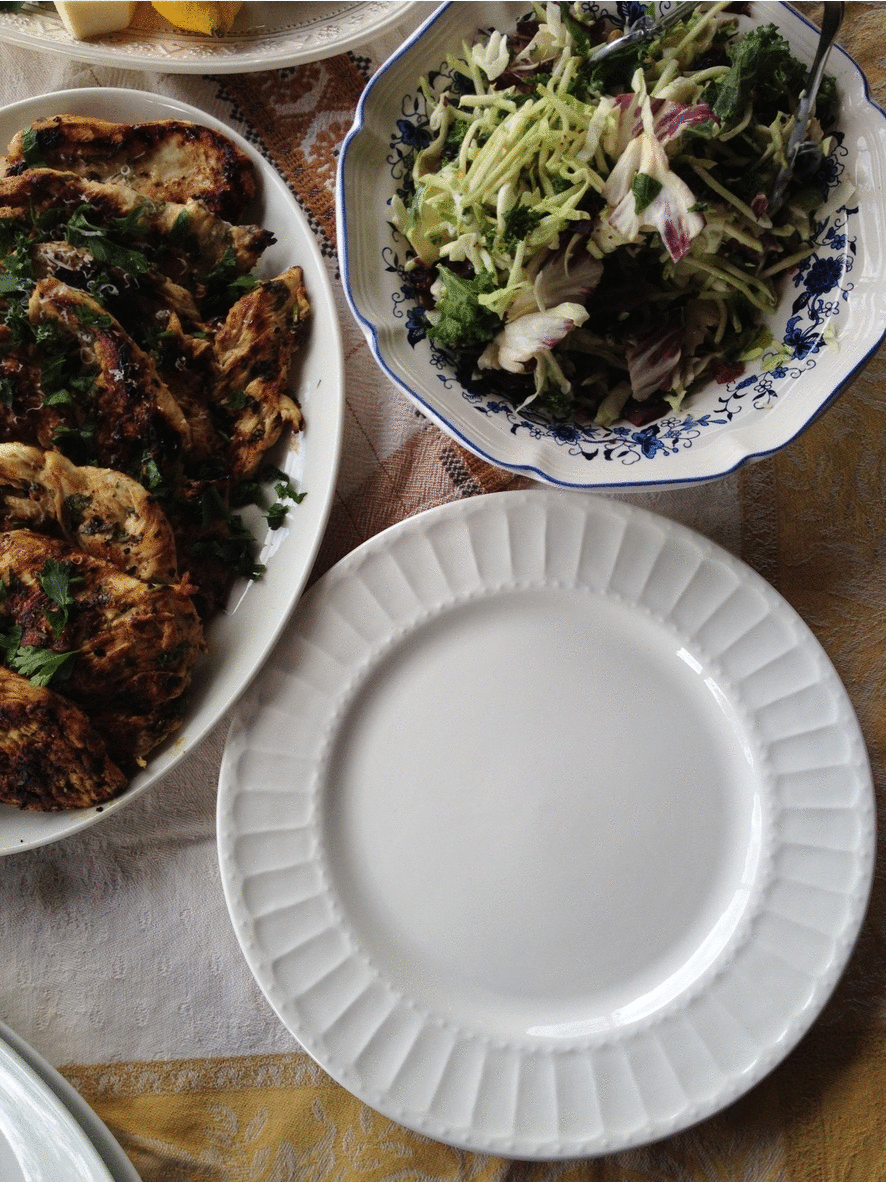 That's precisely where recipes like the one offered today come in. We start out with the Sweet Kale Super Food Salad Kit, which from the minute I opened it I knew would become part of my midday or rushed-morning routine, since it just saves that much time. From there, I cut three pounds of boneless chicken breast into thin cutlets. I then mix the cutlets in a marinade of cloves, sugar salt, black pepper, nutmeg, lemon juice, and olive oil.
After quickly grilling the chicken, it's just a matter of assembling the chicken over the salad, and eating. The key here is that this can be prepared ahead of time, and then portioned off over the next few days for snacks, light salads, or even post workout 'meals' given its high protein, vitamin and mineral content.
Not only does this save time, but also offers a delicious and affordable means of packing in a light healthy meal or snack. And thus, I have the joy of shaking a proverbial fist not only at my injury, but at the most common misconceptions of healthy eating.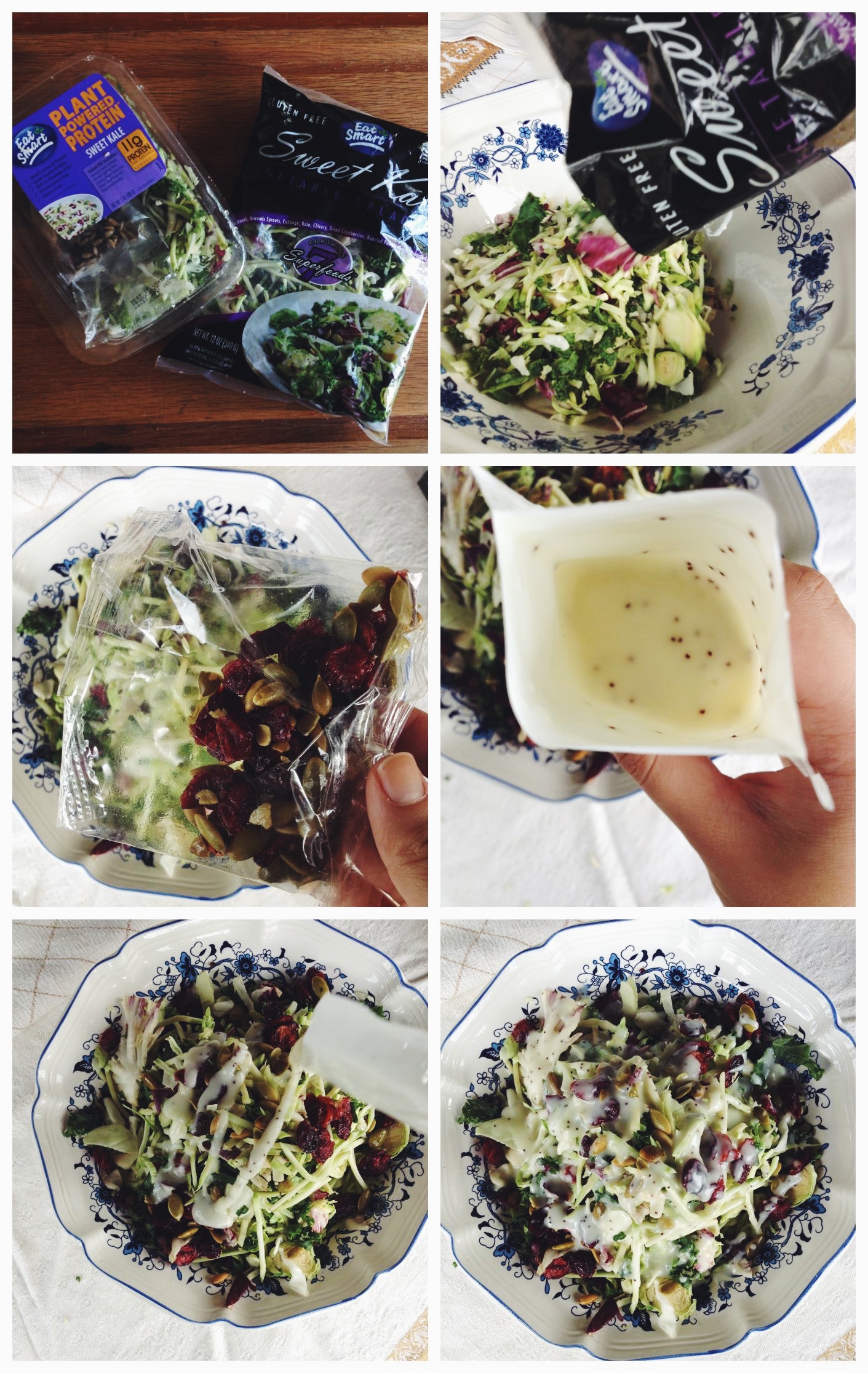 Living the Gourmet
Sweet Kale Salad and Grilled Lemon Chicken
10 minPrep Time
20 minCook Time
30 minTotal Time
Ingredients
1 package Sweet Kale Super Food Salad Kit
3 lbs. boneless chicken breast – sliced thin into cutlets

For the Marinade:

3 garlic cloves – chopped fine
2 tsp. sugar
1/2 tsp. salt
1/2 tsp. black pepper
1/2 tsp. nutmeg
Juice of 2 lemons
1/4 cup olive oil
Instructions
Combine all of the ingredients for the marinade in a large bowl; add the chicken, cover and refrigerate for at least one hour or more.
Heat a heavy cast iron griddle or frying pan with a drizzle of olive oil.
Place the chicken on the griddle or frying pan; Do Not Overcrowd the Pan!
When the chicken becomes white around the edges turn over and finish cooking on the other side. Cook until the chicken is slightly firm or juices run clear when sliced.
Serve with the Sweet Kale Super Food Salad Kit .
7.8.1.2
182
https://livingthegourmet.com/2015/09/sweet-kale-salad-and-grilled-lemon-chicken.html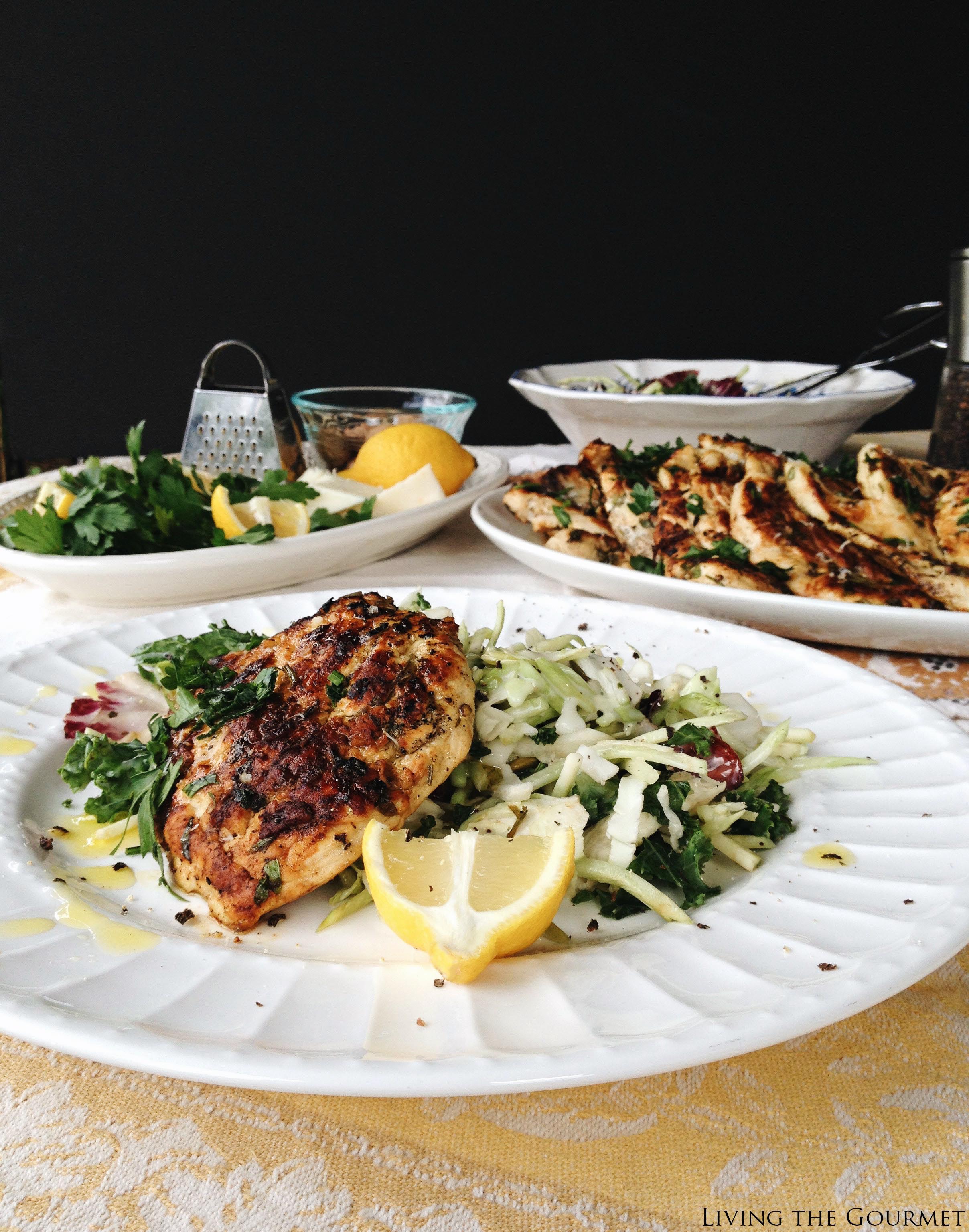 Enjoy with Love,
Catherine
xo
I was selected for this opportunity as a member of Clever Girls and the content and opinions expressed here are all my own.
0