This light, brothy soup is warm and comforting but not heavy. It is loaded with veggies, shredded herb chicken, warm spices and homemade gnocchi.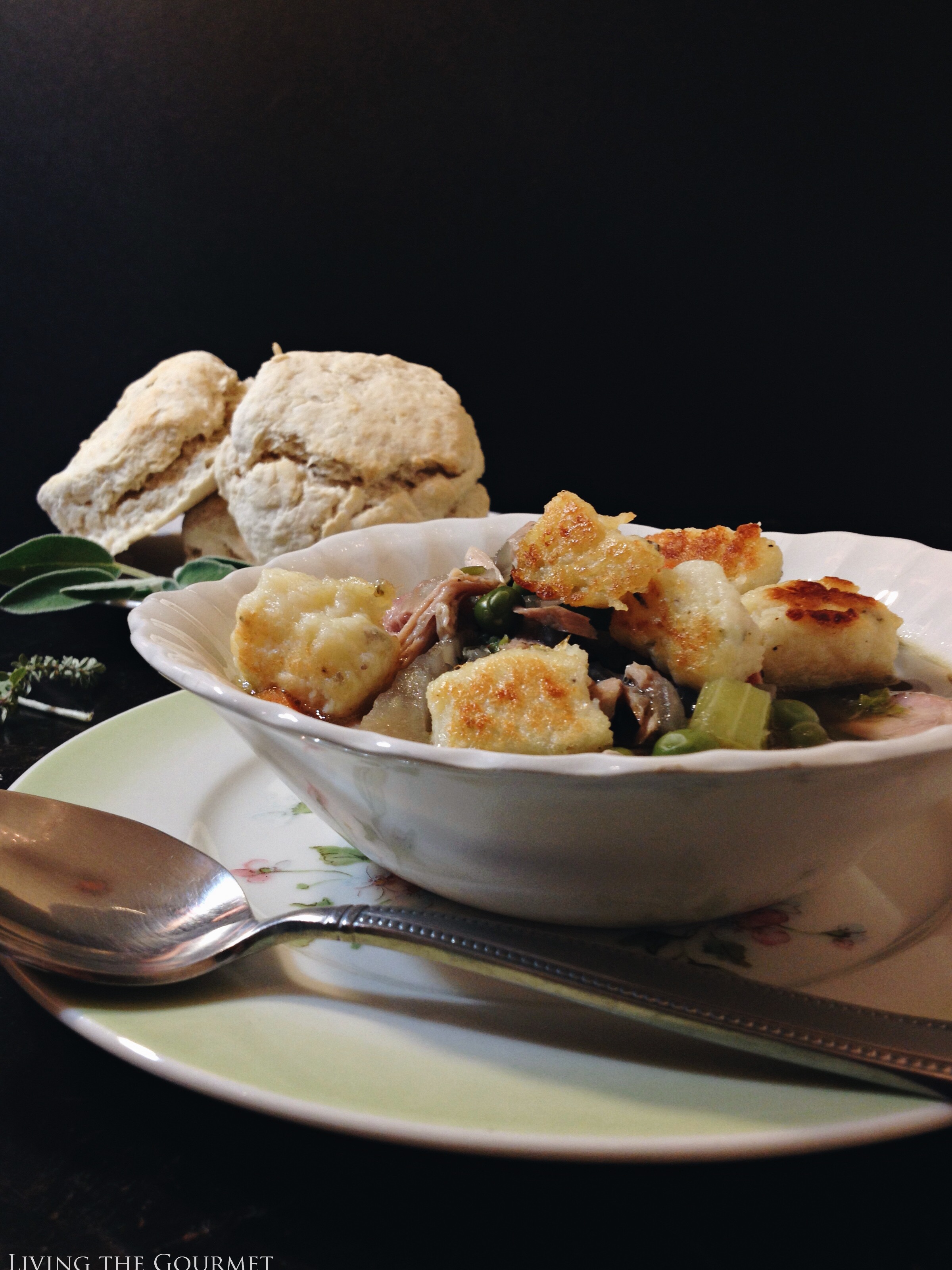 I fully intended on waking up to the rain.
In fact, I went to bed the night before day dreaming about waking up, making myself some tea and breaking out the soup pan. While the rain gently tapped at the window, this glorious soup would fill each pocket of the chilly, damp house and warm it from the inside out.
Instead, I woke up to a spotty day, clouds coming and going, and after what would be considered a cool week, I chose the hottest day so far this September to make soup. Yes, a humid, moggy eighty degrees. A fine day for soup wouldn't you agree?
I was so disappointed the weather wasn't cooperating, feeling my rainy day dreams were completely washed away if you will, that I was ready to scrap this meal entirely.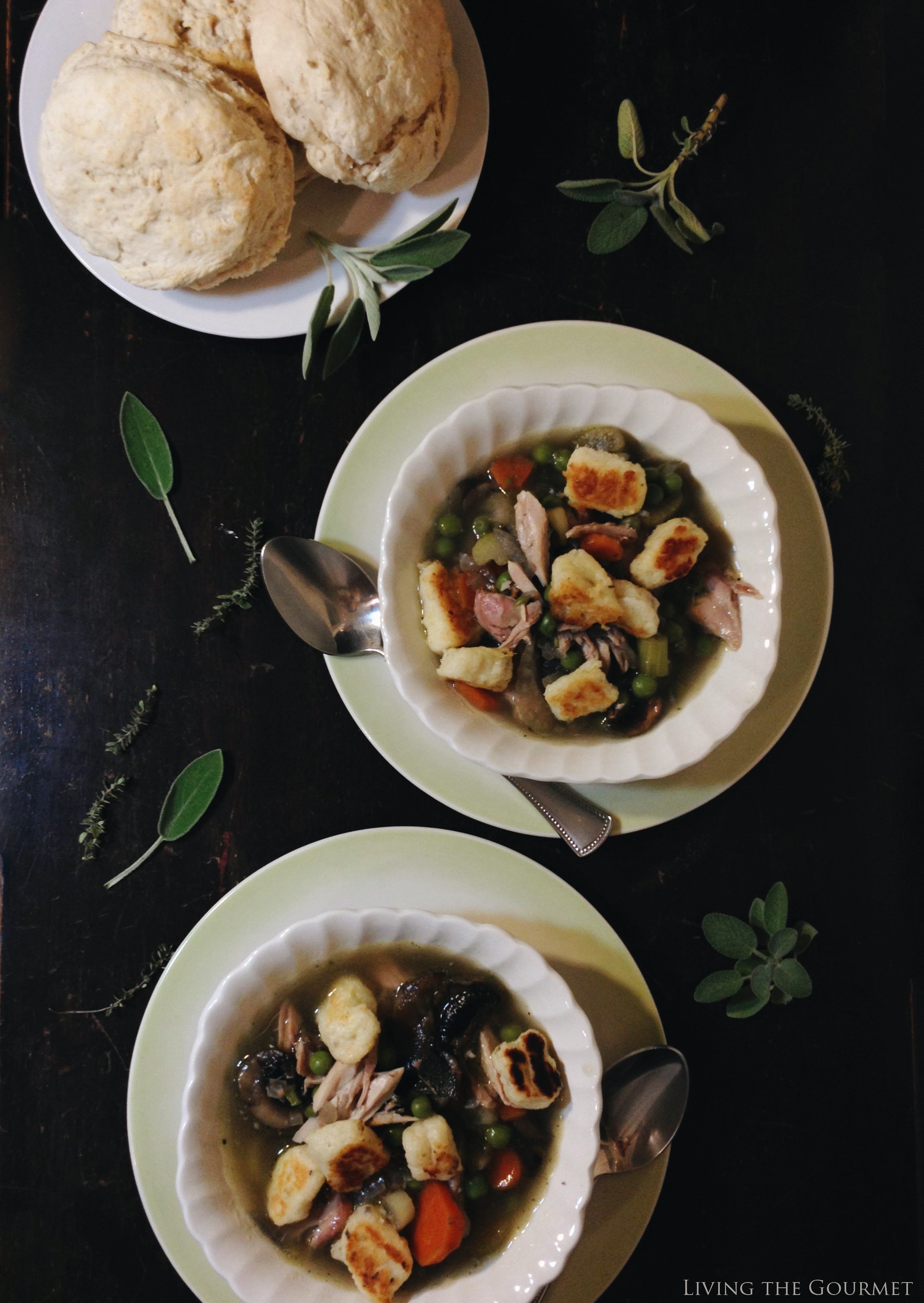 A wise woman once said that soup is best the next day. Mimi suggests making it early in the morning and letting it brew throughout the day, or making it that evening and letting it sit overnight. I like the thought of that, because tomorrow is supposed to be cool and rainy.
I have my sweater picked out for the morning, my tea jar restocked and this beautiful soup waiting.
So, my plans were not foiled, they were just delayed. As it turns out, this is a very good thing, as it is conducive to the flavoring of this meal.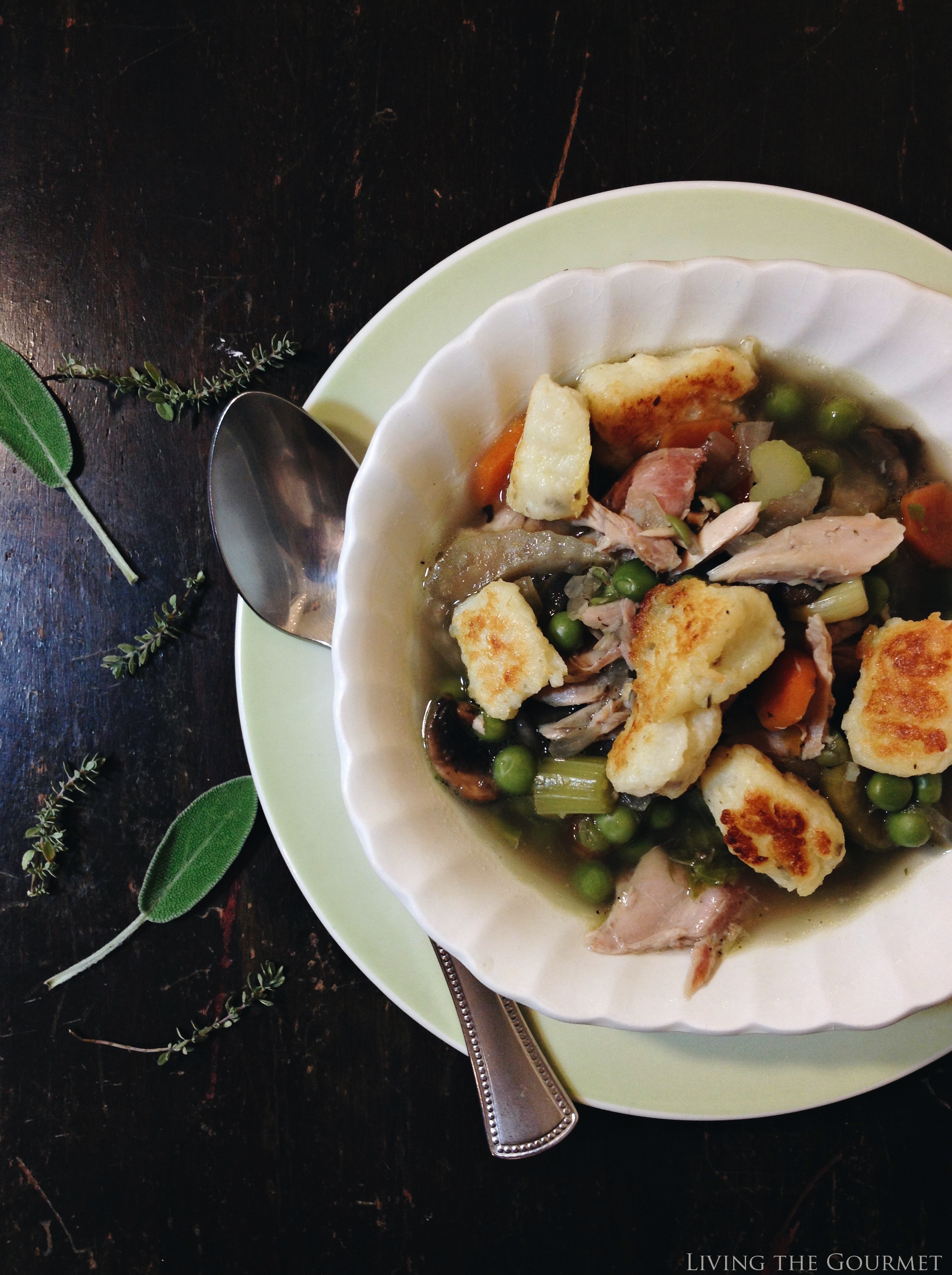 To make things a little different, I made gnocchi because in my opinion, every soup needs a little starch.
I baked up some chicken legs and mom prepared biscuits to accompany the meal.
The recurring flavor theme in this dish is sage and thyme.
The garden flourished this year with herbs, making up for the lack of vegetables. Sadly, I did not use the herbs as often as I would have liked, but I made up for that with this dish.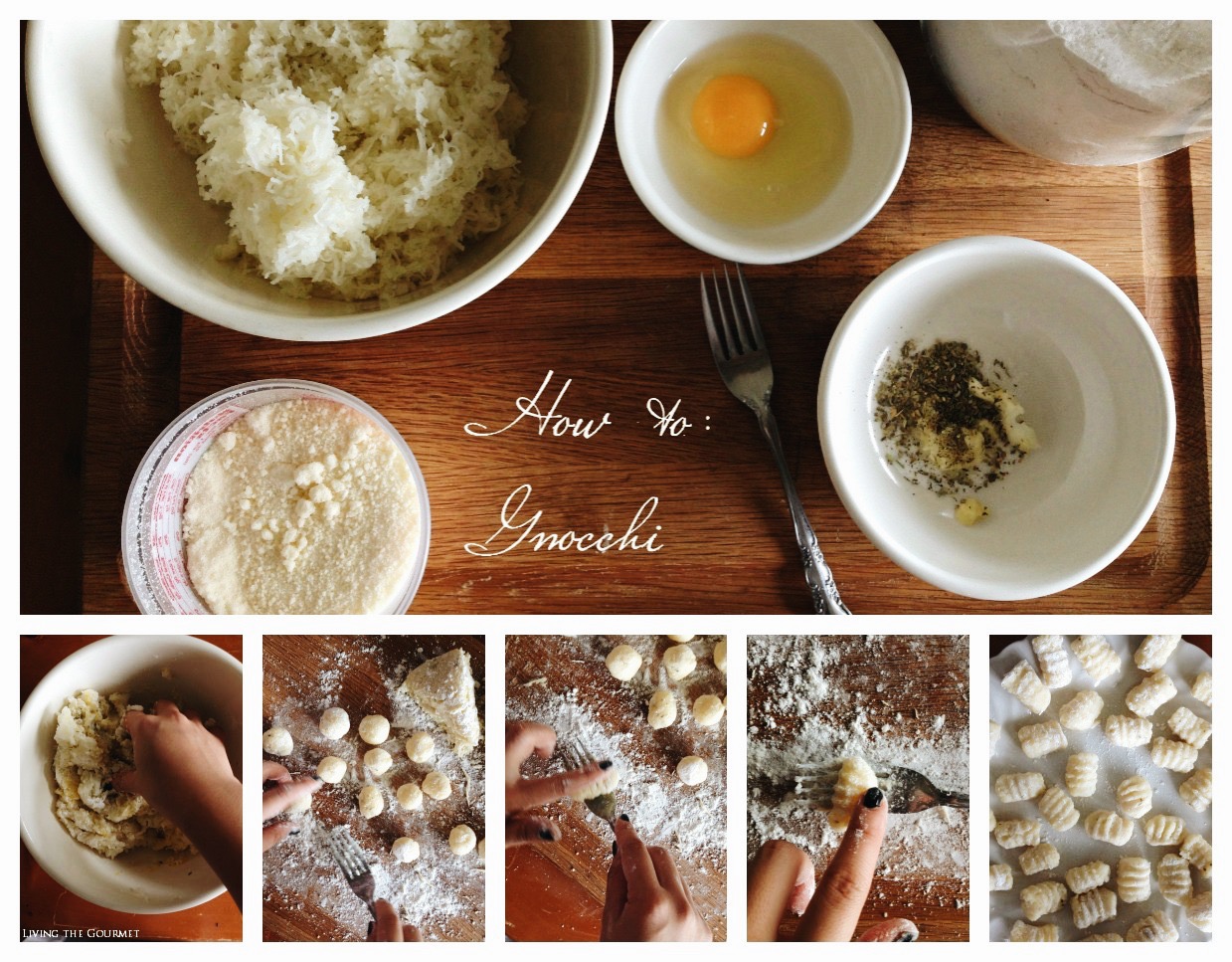 This meal is not one of those quick and easy dishes; it's a made-for-cold-winter-days kind of recipe. Perfect for when you're homebound or rained in. So the next time you are in the mood to cook and need to escape, throwing yourself into a recipe, make this gnocchi and chicken soup.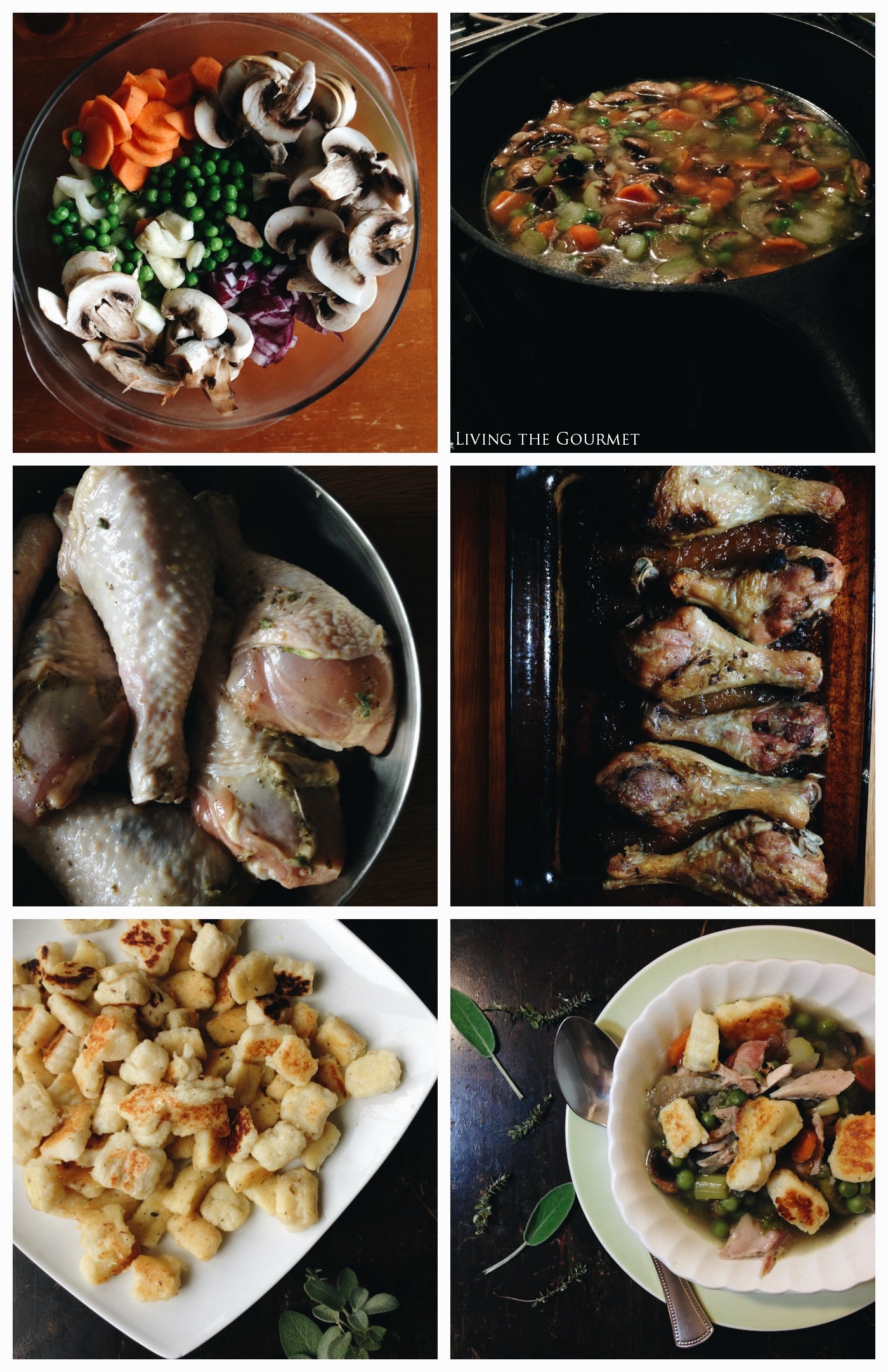 Print
Gnocchi and Chicken Soup
Author:
Prep Time:

15 minutes

Cook Time:

40 minutes

Total Time:

55 minutes

Yield:

4

1

x
Potato Sage Gnocchi:
4

potatoes, boiled, peeled and grated

3

leaves of fresh sage, chopped and two whole leaves

2

cloves garlic, grated

2 teaspoons

dried oregano

1

egg

3/4

cup

flour, plus more

1/4

cup

grated Parmesan or Romano

2 tablespoons

butter
Olive Oil
Salt & Pepper to taste
Herb Chicken:
6

chicken legs

1

sprig of fresh thyme, finely chopped

3

–

4

leaves sage, finely chopped

1/2 teaspoon

fresh nutmeg, grated

2

cloves garlic, grated

2 tablespoons

olive oil
Salt & Pepper to taste
Vegetable Soup:
2

carrots, peeled and diced

2

stalks celery, diced

2

cloves garlic, crushed

1/2

cup

peas

3

–

4

white button mushrooms, sliced

1/2

onion, chopped

4

cups

water

1 teaspoon

Vegeta seasoning
Instructions
Potato Sage Gnocchi:
In a small bowl mix together chopped sage, grated garlic, oregano, and a pinch of salt and pepper.
In a large bowl, combine the herb mixture to grated potatoes, 1 egg, flour and cheese. Fold until a soft dough forms. Turn over onto a well floured surface. Shape into a ball and divide the dough into 8 pieces. Roll each of those pieces gently into a rope, and divide evenly into walnut-sized pillows.
Here's a tutorial for shaping the gnocchi with a fork if you don't have a gnocchi board.
In a small pot, bring water to a boil and salt. Add the prepared gnocchi. Once the gnocchi floats to the top, about 4-5 minutes, gently remove and transfer to a dish.
In the meantime, heat a frying pan with butter and a drizzle of olive oil. Add two leaves of sage. Saute the gnocchi until golden.
Herb Chicken:
Preheat oven to 350 degrees F.
In a small bowl blend thyme, sage, garlic, olive oil, salt and pepper.
Rub all over the chicken and under the skin. Place in a baking dish and drizzle with addition olive oil. Bake for 40-45 minutes or until juices run clear.
Vegetable Soup:
In a soup pot, heat oil and garlic. Once the garlic turns a golden, add chopped vegetables and sweat them out until the onions are clear and the vegetables have softened.
Add Vegeta seasoning and 4 cups of water. Bring to a low simmer.
Shred 3-4 chicken legs and add to the soup, or add as much or as little chicken as you like. Use the reserved chicken for meals throughout the week.
Ladle the soup into bowls and top with gnocchi. Serve alongside homemade biscuits or muffins.
Recipe Card powered by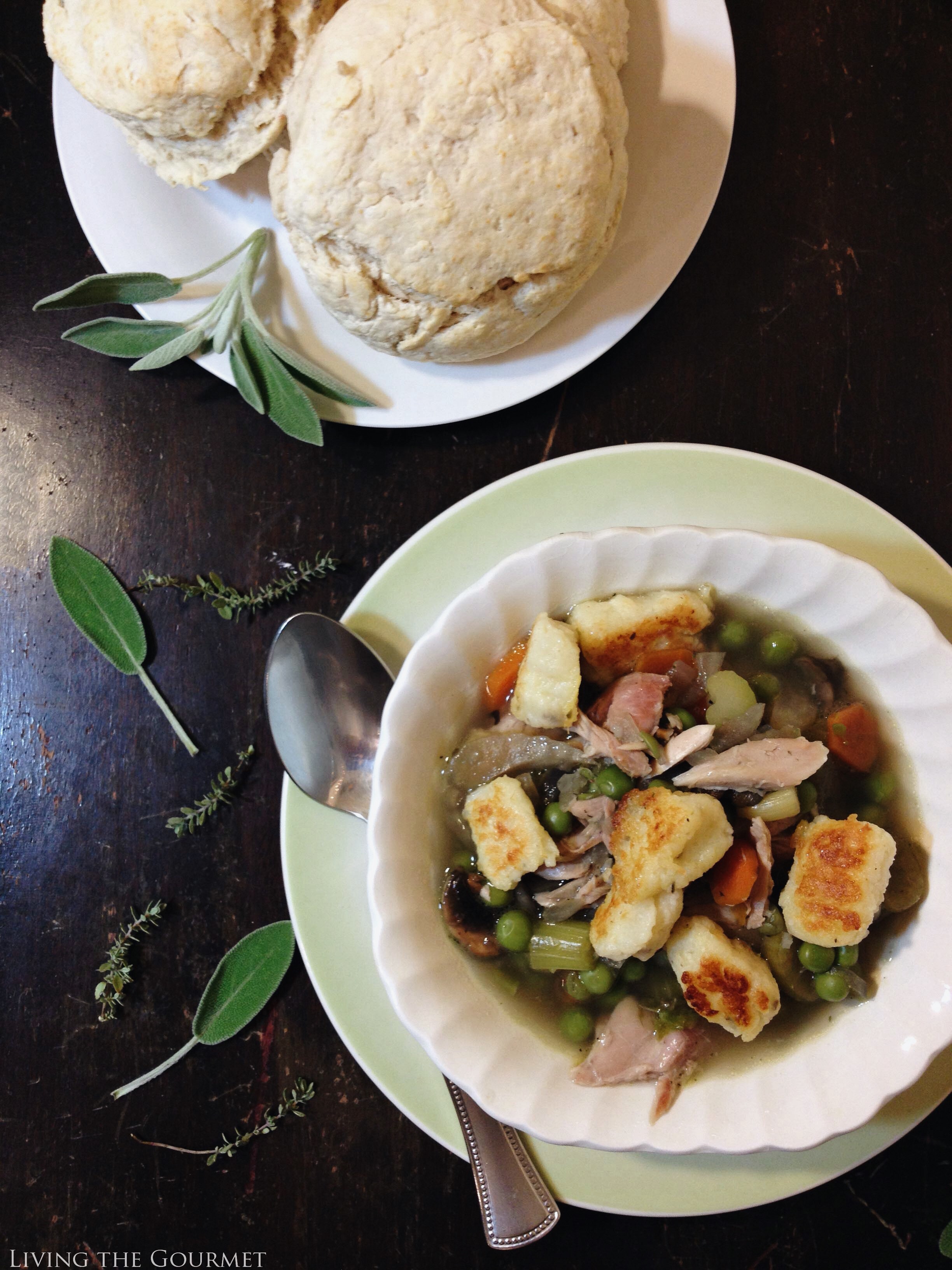 Toodles,
Tammy<3
0