This shop has been compensated by Collective Bias, Inc. and its advertiser. All opinions are mine alone. #EffortlessMeals #CollectiveBias
These delicious summer wraps are easy and effortless – perfect for summer lunches and light dinners!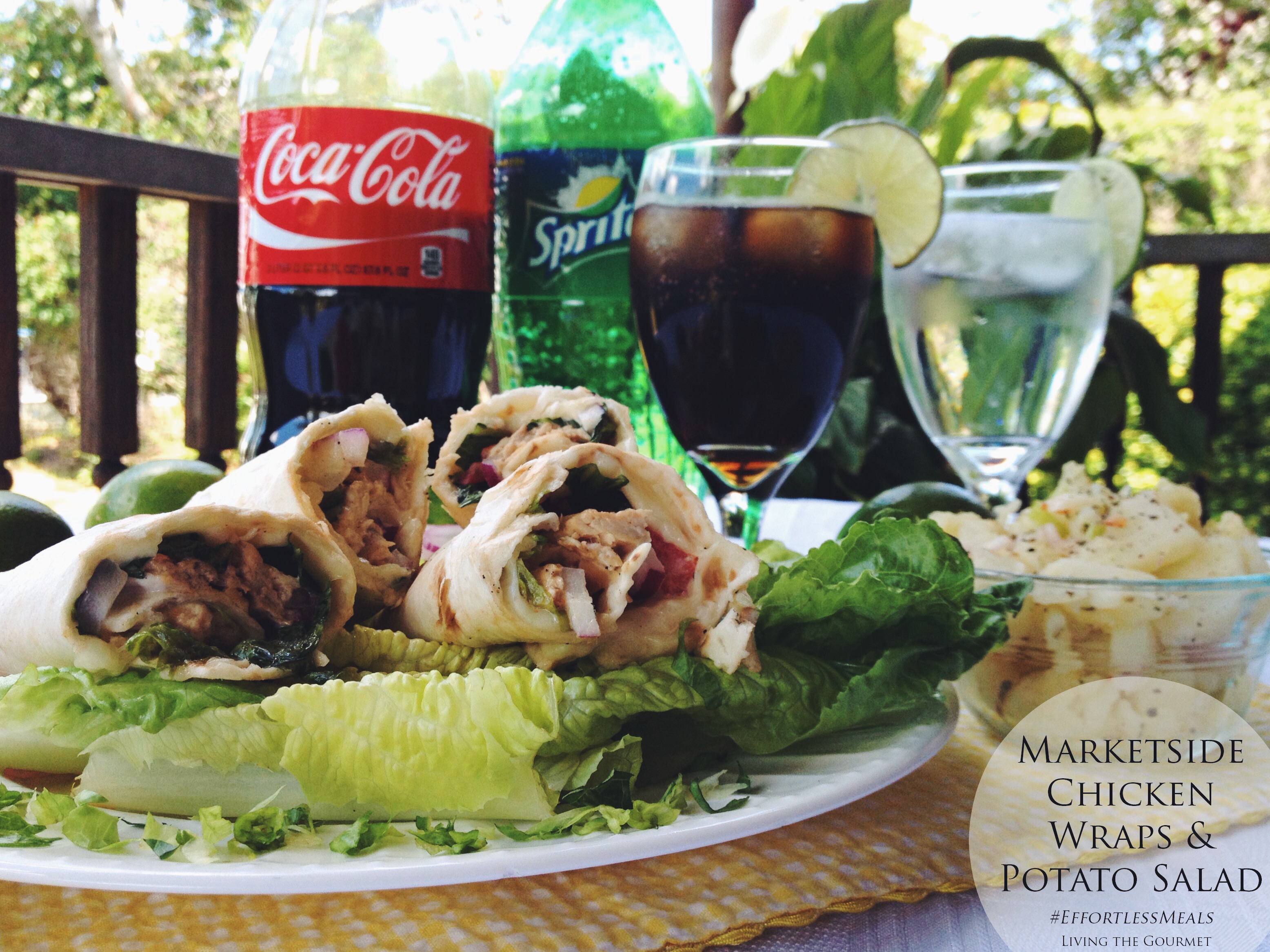 I've been talking quite a bit lately about impromptu get-togethers, and keeping oneself invigorated 'for the moment,' since that's the surest way to make the most of the season. However, I heard a saying recently, courtesy of my neighbor's renovation, and it went roughly "the carpenter's house is always in need of woodwork." I related to that, oddly enough, as playing 'digital observer' I've found myself caught in the paradox of over thinking and over planning while writing at length on keeping things spontaneous during the summer season, and joys of moment-to-moment living.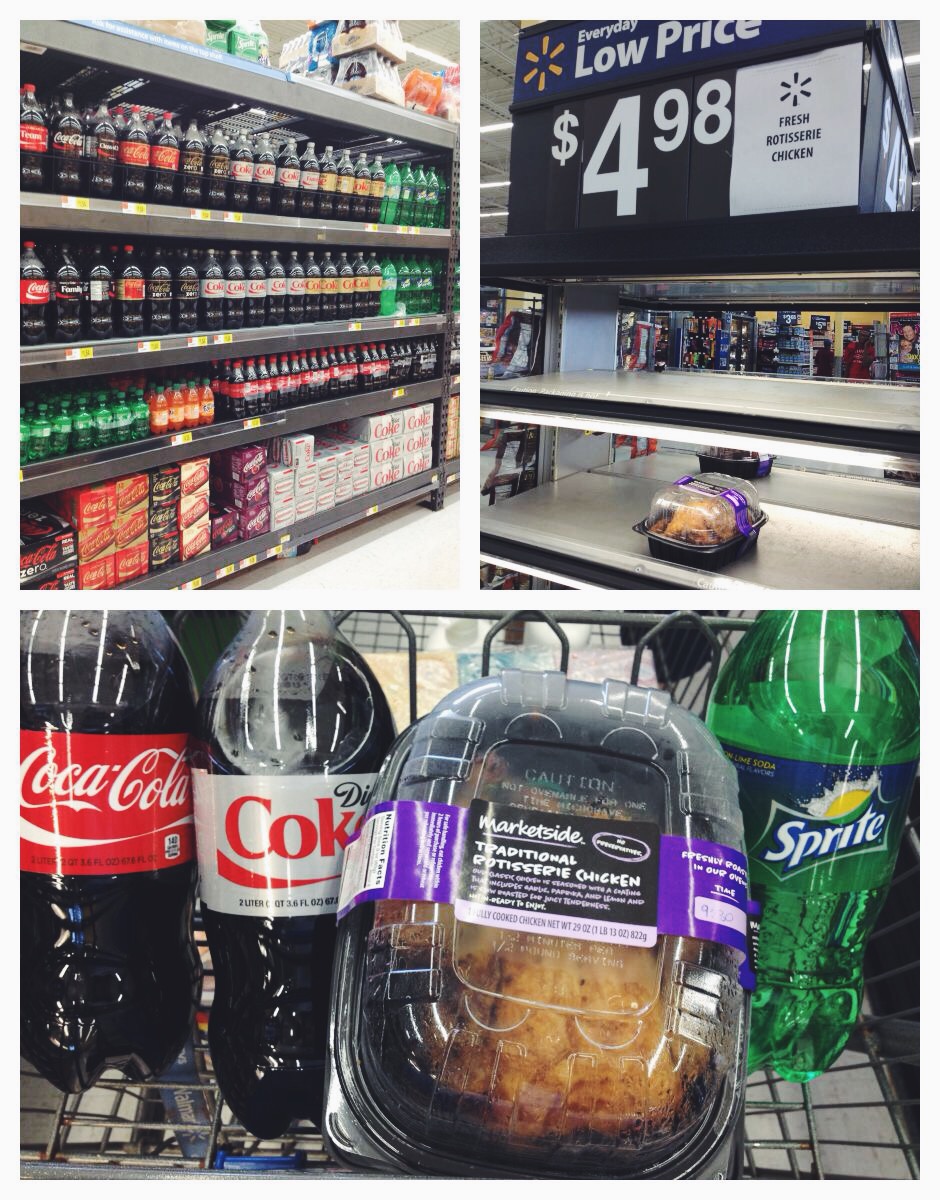 However, while I was making a supply run to my local Walmart just the other day, this 'paradox' came to an abrupt halt. I received a call from one of my close friends who had decided to invite herself to lunch. Naturally, I was delighted. After all, what better way to put some of my own advice to practice, I thought. Having nothing planned for that afternoon's menu, I had to come up with something fun but elegant on the spot.
It also had to be ready in roughly an hour or so from the time I arrived home.
As I perused the aisles in ever growing haste, I initially found myself at a loss, with my mind assembling menus at a positively rapid fire rate only to discard them nearly as quickly. Needless to say, my frustration was growing by the second, and my occasional glance at the time on my phone was not helping matters. Everything I came up with either did not fit the bill, was not seasonal enough, or was not quick enough to prepare.
As the precious minutes ticked away, I found myself on the very edge of surrendering to ordering out (shock, horror, blasphemy). Then, my eye caught the bold signage at the Marketside, and the prepared rotisserie chickens, and it clicked. I would be able to build a quick meal around the precooked chicken.
You can easily pick up the fully cooked rotisserie chickens at Walmart and create a meal around it quickly. A bonus is you don't have to heat up your home in the summertime by not having to cook the chicken. Walmart also offers Marketside pizzas! Grill them as you are enjoying our outdoor activities; and by grilling your pizza outdoors, you also avoid heating up your house.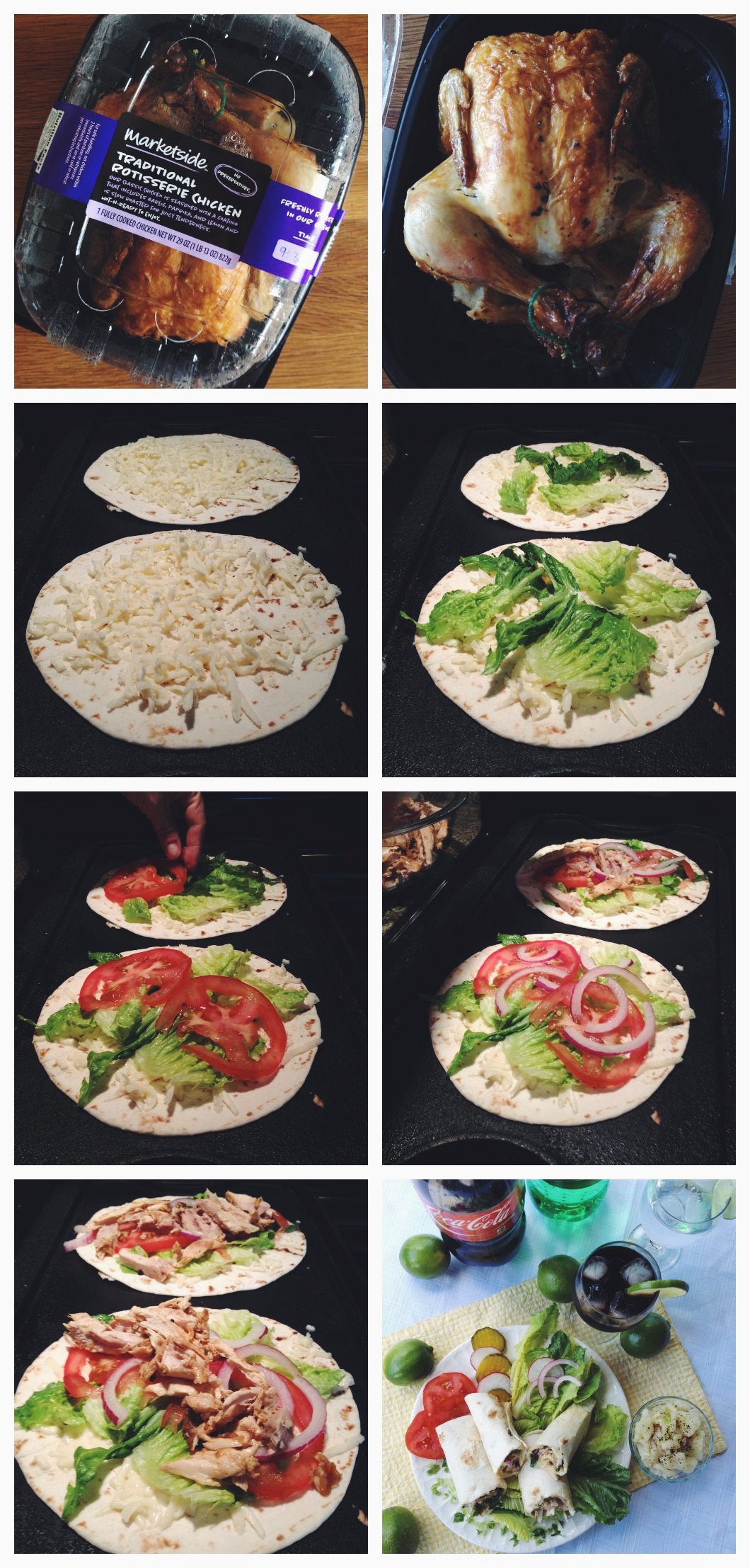 Without even a second thought, I knew instantly what I would prepare. To complete what I was imagining, I also picked up a Coca-Cola and a Sprite, a pack of tortilla wraps, and a bag of potatoes.
I arrived home with barely forty minutes to spare, and so I set upon my kitchen like Hector setting upon the ramparts of the Achaeans. After setting the potatoes to boil, I quickly shredded the chicken, and then I turned on my griddle and lined it with the wraps. I sprinkled each wrap with a generous helping of shredded mozzarella, cut salad greens, sliced tomato, sliced onion, and a dab of mayo.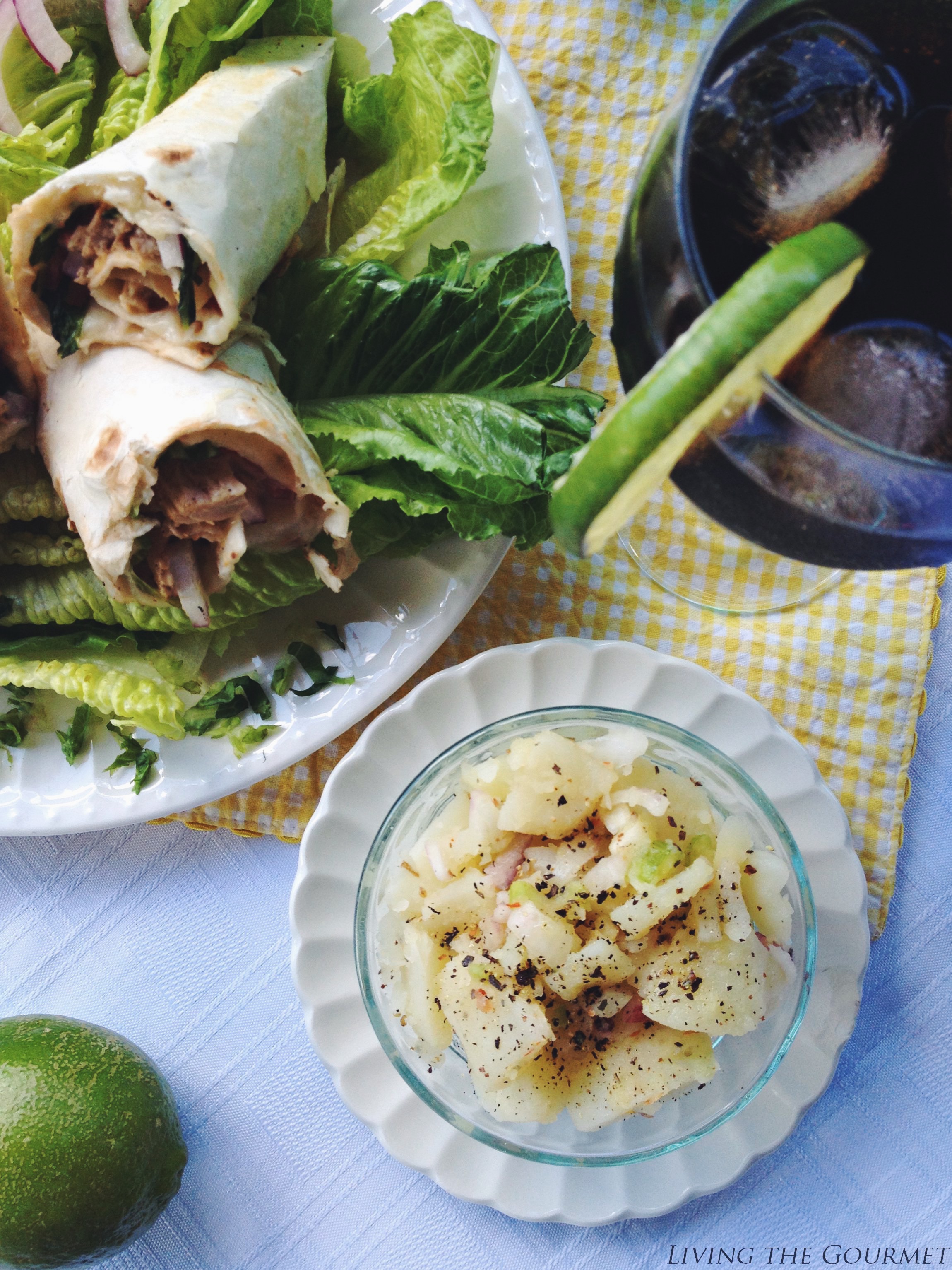 By the time I had assembled a small pyramid of wraps, the potatoes had cooled. After quickly cutting them into cubes, I diced in some celery and red onion, adding a bit of lemon juice along with a few cloves of garlic. Salt, pepper, and oregano rounded out the flavor profile and extra virgin olive oil brought it all together, creating a light, Mediterranean potato salad.
As if on cue, once the salad was placed in its bowl, and the wraps were assembled neatly on a platter, my friend arrived at the door precisely as the table was set on the porch. A few cubes of ice and two goblets later brimming with cola, and our summer afternoon was complete.
What have been some of your unexpected summer events so far this year? How have you kept yourself in the spirit of the season? We'd love to hear from you.
Want more ideas for easy, #EffortlessMeals? Get more inspired here!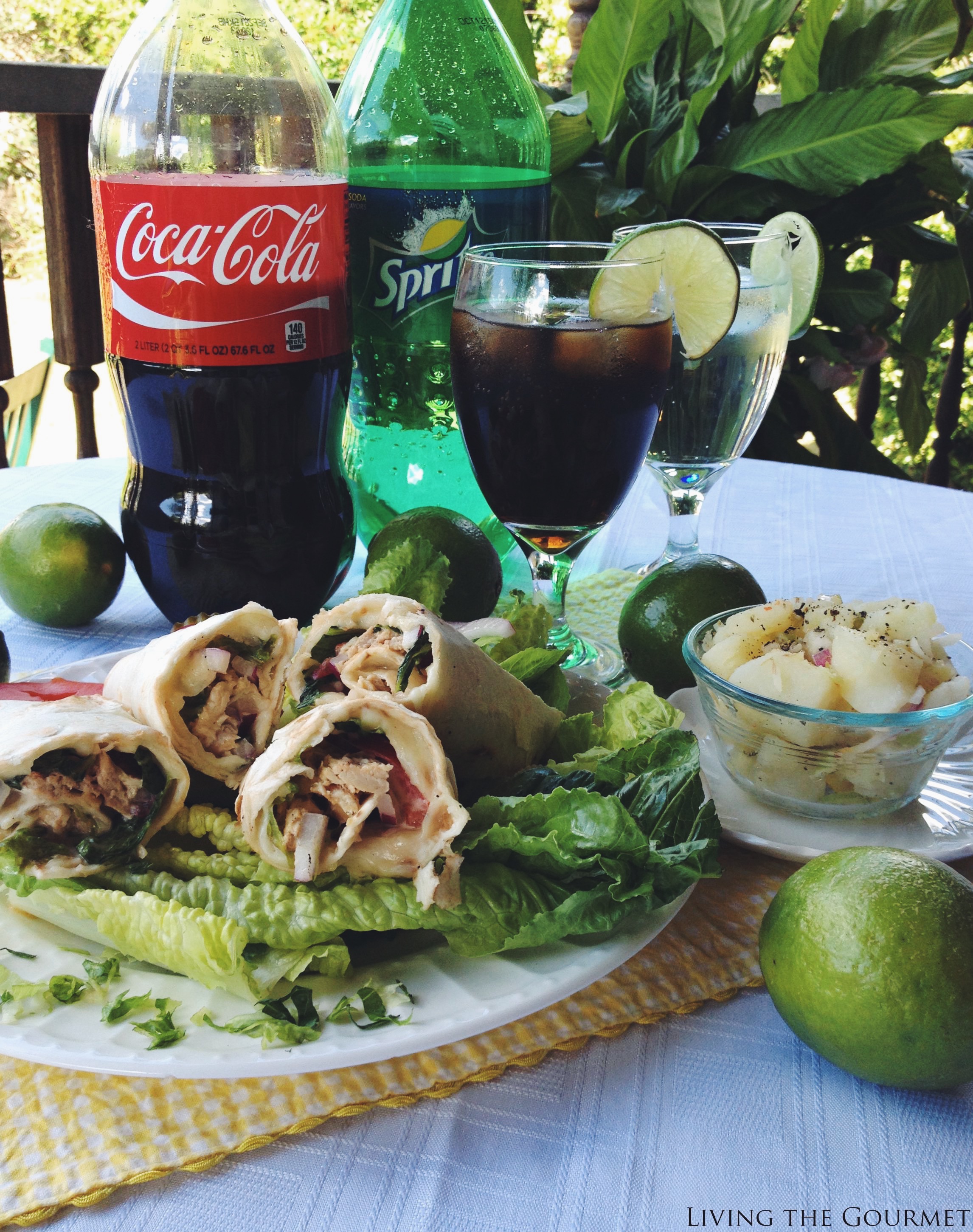 Print
Marketside Chicken Wraps & Potato Salad
Author:
Prep Time:

10 minutes

Cook Time:

15 minutes

Total Time:

25 minutes
For the Wraps:
Fresh chicken – shredded
Fresh tomato – sliced thin
Fresh red onion – sliced thin
Shredded salad greens – your favorite
Mozzarella – shredded
Mayonnaise
For the Lemon and Oregano Potato Salad:
5

lbs. of potatoes – peeled and boiled

3

–

4

stalks of celery – diced

1

small to medium red onion – sliced thin
Juice of

1

lemon – plus the rind sliced

2

cloves of garlic – chopped

3/4 tsp

. salt

1 tsp

. black pepper

1

tbs. of dried oregano or fresh oregano

4

tbs. olive oil
Instructions
To Build the Wraps:
Heat on wraps on a griddle. Place the shredded mozzarella on the wrap followed by the shredded salad greens, sliced tomato, sliced onion, shredded chicken and a dab of mayonnaise.
Fold the wrap and let the shredded mozzarella seal the wrap closed.
Potato Salad:
Cook the potatoes for 12-15 minutes, or until fork tender. Let cool. Cube the potatoes and place in a large bowl.
Add the celery, onions, garlic, salt, pepper, dried oregano, lemon juice, lemon rind and olive oil.
Toss the salad and place in the refrigerator until ready to use.
Recipe Card powered by
Enjoy with Love,
Catherine
xo
0