Complete your summer tablescape with a fresh and easy crab salad roll accompanied by our post's sponsor Cape Cod® Potato Chips!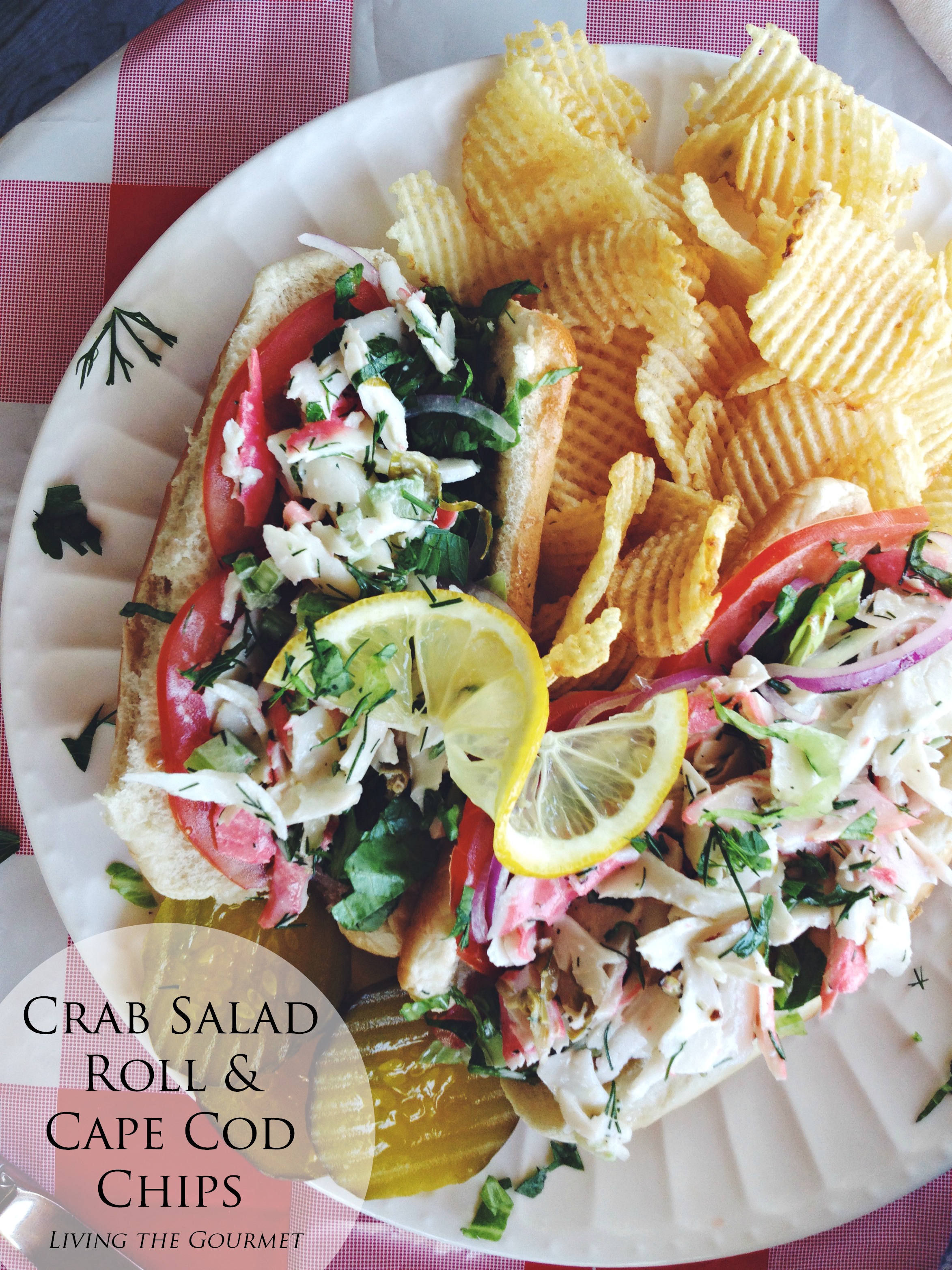 Like wine, memories age in the cellar of our hearts, away from the scrutinizing pallet of our mind's eye. When we recall them, years later, we find that they have somehow sweetened with the passage of time. Our mind, like a connoisseur, focuses on the aspects dearest to us, while dampening those that stung. As the saying goes, time merely heals, but it is our memories that conjure love.
Living on an island, no matter how built up, with each passing season it becomes easier and easier to take certain things for granted. Being greeted each morning by the cawing of gulls becomes commonplace, while watching from my porch as cardinals and ravens vie for the precious territory of my hedges becomes just another part of the scenery.
This becomes especially true as the weather warms, and it becomes increasingly difficult to balance enjoyment of the season against my schedule-consuming responsibilities. I've found that too many times I've discovered just at the end of the season the innate 'human value' of sinking into the sand and watching the waves work their magic with the horizon. Too often, I've pressed into service the mantra of "Next year," or the well-meaning promise of "I'll do more of this next summer."
For all of those reasons, I decided to take a full day and actually 'live' like I'm surrounded by beaches and open water, rather than merely existing among them, to spend a day at the beach, to stop thinking about doing it, to stop making promises about enjoying where I live, and to just do it. This year is 'next year,' and I've grown far too impatient to wait through another grey winter to enjoy a bright summer day gazing at waves.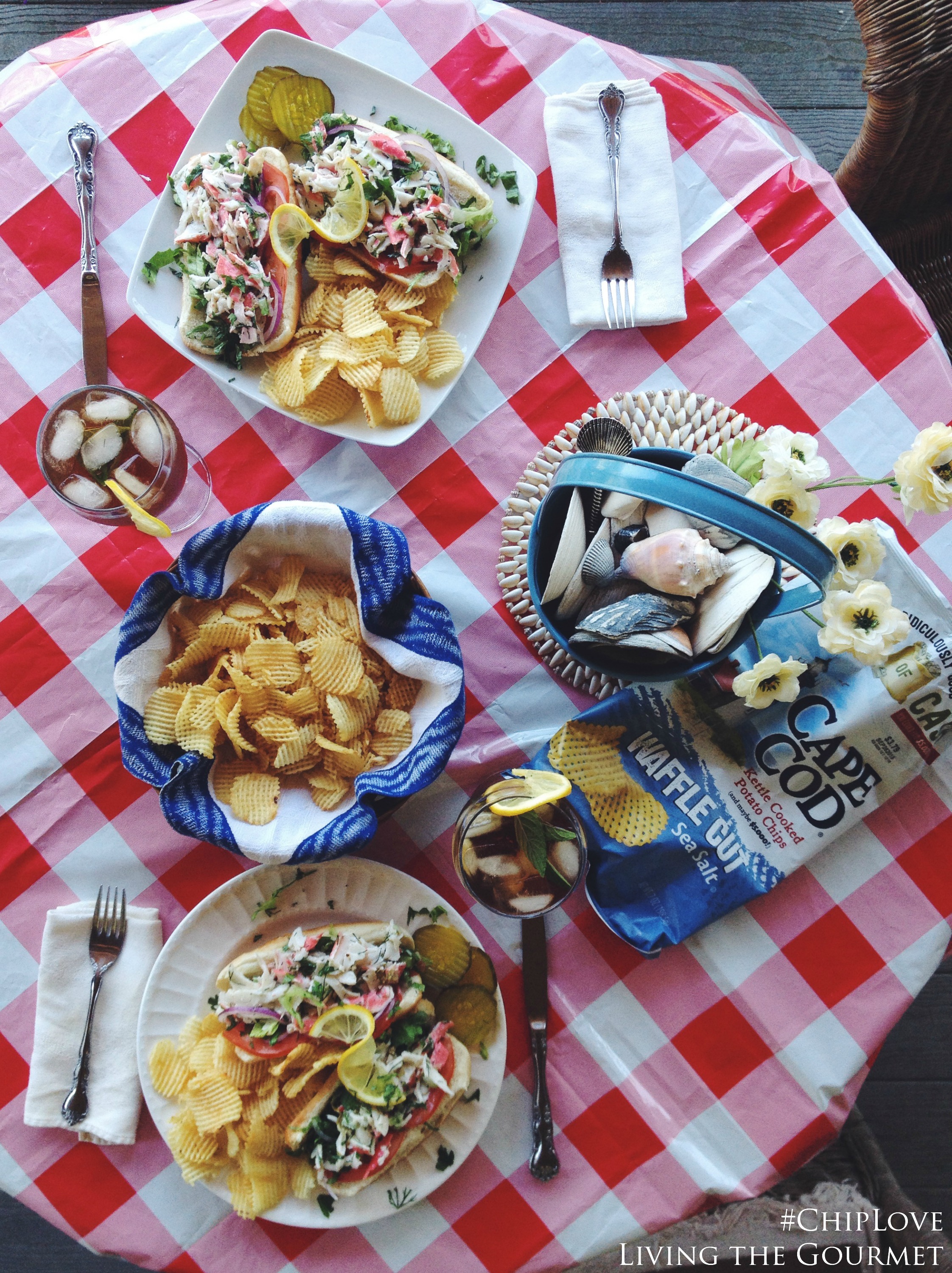 However, before I could set out on my sandy misadventure, being who and what I am, my full enjoyment rested entirely on what I planned on taking for lunch. It didn't need to be anything terribly elegant, just something that I could enjoy, something easy, something light, but also something achingly seasonal. To fill the bill, I decided on simple crabmeat rolls, with fresh salad greens. To prepare the rolls, I shredded the crab meat, and mixed it with celery, capers, black pepper, some lemon juice, salt, and mayonnaise. For the greens, I decided on a combination of romaine leaves, fresh dill, and Italian parsley. I folded the salad into the greens, and set them neatly into hamburger buns, which I then wrapped clear plastic wrap to bring to the beach.
I paired these with a bag of Cape Cod Waffle Cut potato chips. I've long preferred Cape Cod for their distinctive flavor, and rich crisp crunch, which is the result of small batch crafting and high quality potatoes. That aside, from the bag design to the flavor, they're simply the perfect summer chip. While I selected the original flavor, they are available in Sea Salt & Vinegar, popcorn, and reduced fat.
Paired with a few iced teas, I couldn't imagine a better way to spend a summer day.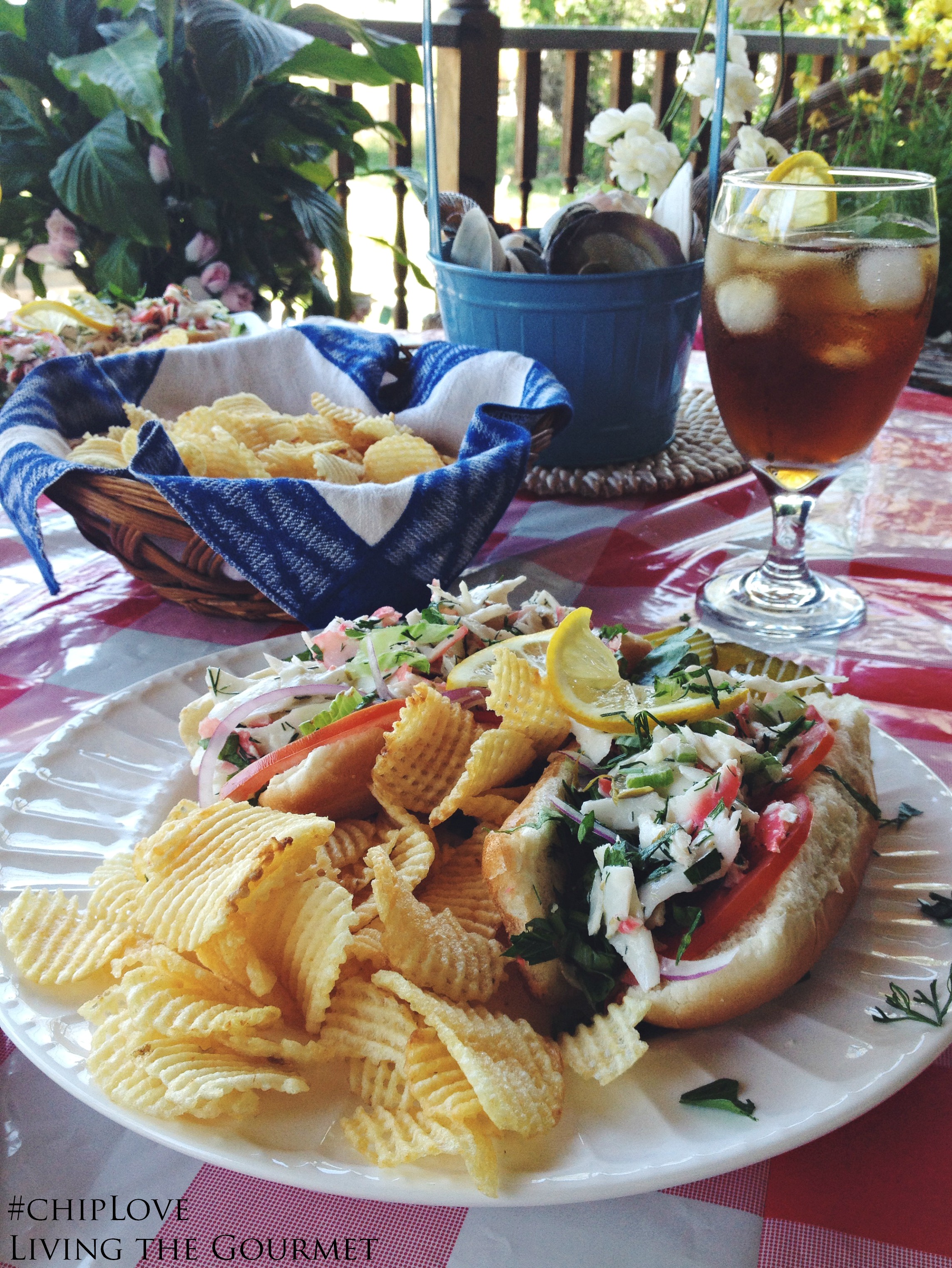 As I packed my beach bag and my cooler into the trunk, I couldn't help the growing sense of satisfaction about getting an early start on the beach this year, and how all of those promises from the previous two years were coming to pass.
It was roughly a quarter past nine when my key was in the ignition, and it was precisely then reality came calling, shattering my visions for a day the beach. In this case, reality took the form of my cable provider calling to remind me that my upgraded router would be arriving for installation within the next several hours. And indeed they were correct, as I, for my part, had simply forgotten about the service appointment I myself scheduled for that very afternoon.
Six hours and an improved internet connection later, it was too late to set out for the beach, but I was determined for the day not to be a complete wash. After all, "It's our memories that conjure love," and I decided to end this day off in a way that would make it both memorable, and ultimately give me at least some semblance of the summery afternoon I had been hoping for.
With no use left for my coolers, I unpacked my lunch, dispensed with the plastic wares and wrappers, and instead went about setting up the table on my porch, treating myself as if I were my own luncheon guest.
While settling in for some summer shade was hardly the lashing waves I have intended on, I somehow found myself enjoying the little things around me again. My yard's resident cardinal bounded from fence to hedge and back again, while pairs of gulls patrolled up and down the canal, all while a blissfully pleasant breeze and clear blue sky crowned the afternoon as the sun prepared to retire.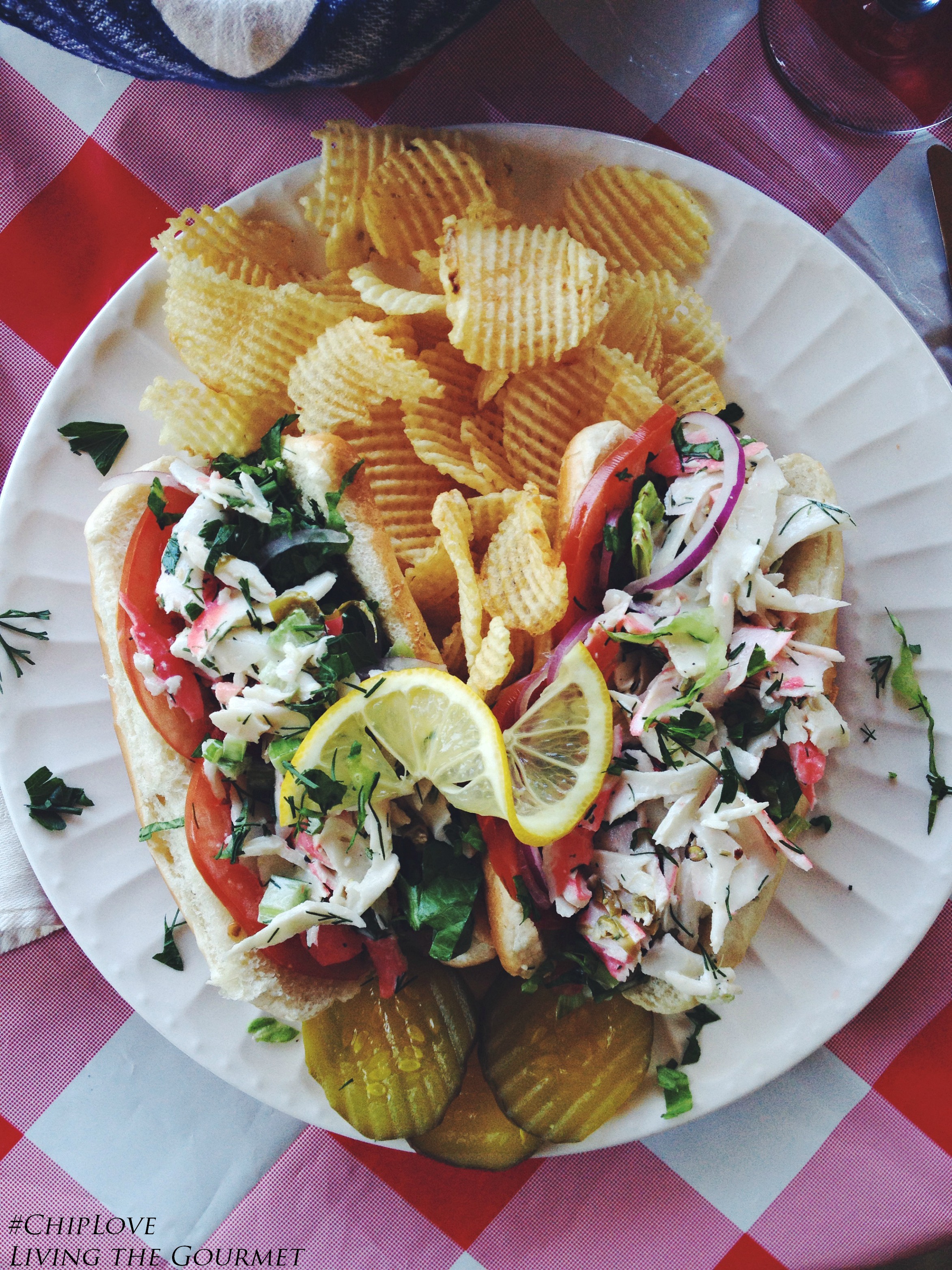 Print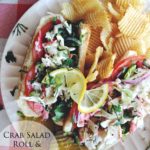 Crab Salad Roll & Cape Cod Chips
---
Author:

Total Time:

15 minutes

Yield:

4

1

x
1

lb

. of crab meat - shred with a fork

1

tbs. capers - chopped - plus 1 tbs. caper juice

2

stalks celery - chopped

1/4

cup

fresh Italian parsley - chopped

1/4

cup

fresh dill - chopped

1/4 tsp

. black pepper

1/4 tsp

. salt

3

tbs. lemon juice

3

tbs. mayonnaise
Fresh tomato - sliced thin
Fresh red onion - sliced thin
Hot dog rolls or your favorite rolls
Cape Cod Chips
Fresh Salad Greens for the Roll:
1/4

cup

fresh dill - chopped

1/4

cup

fresh Italian parsley - chopped

4

-

5

Romaine leaves - sliced thin
---
Instructions
Place the crab meat in a bowl. Add the chopped capers, caper juice, celery, parsley, dill, salt, pepper, lemon juice and mayonnaise and toss.
Fresh Salad Greens for the Roll:
Combine the fresh greens; toss and set aside for the sandwich.
Place the fresh greens on the roll, thin sliced tomatoes, onions and the crabmeat salad.
Serve with Cape Cod Potato Chips.
Recipe Card powered by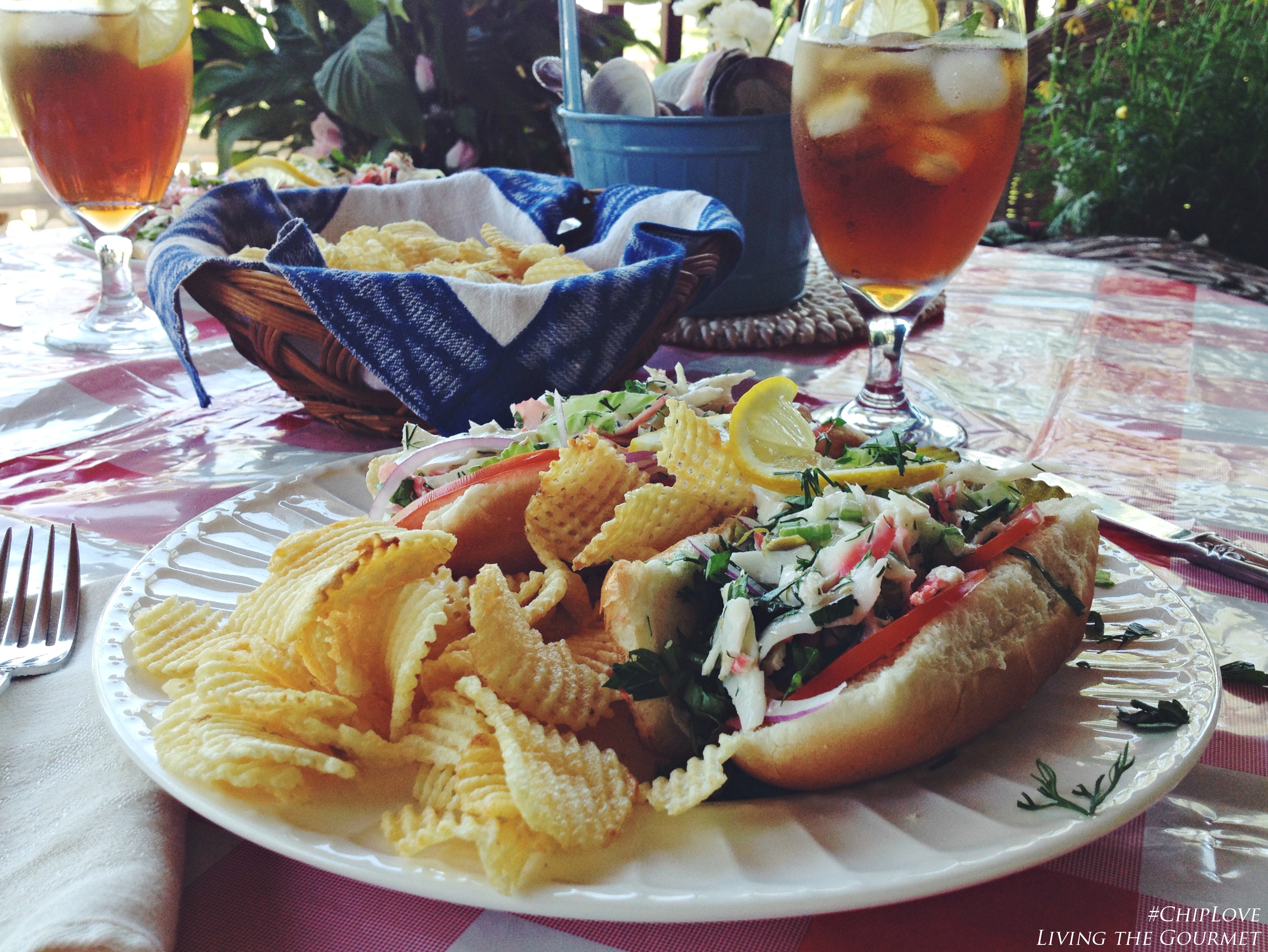 What are some of your favorite summer pass times? How do you remind yourself to enjoy the little things?
On a side note, from May 26 through July 6 2015, you'll have a chance to find hidden codes for $5,000 inside bags of Cape Cod Original, Reduced Fat, and Sea Salt Waffle Cut Chips. Read the rules HERE.
Enjoy with Love,
Catherine
xo
This is a sponsored post written by me on behalf of Cape Cod® Potato Chips.
2