A medley of summer wraps that are made light, simple and delicious with Bumble Bee®'s Sensations & Albacore Tuna.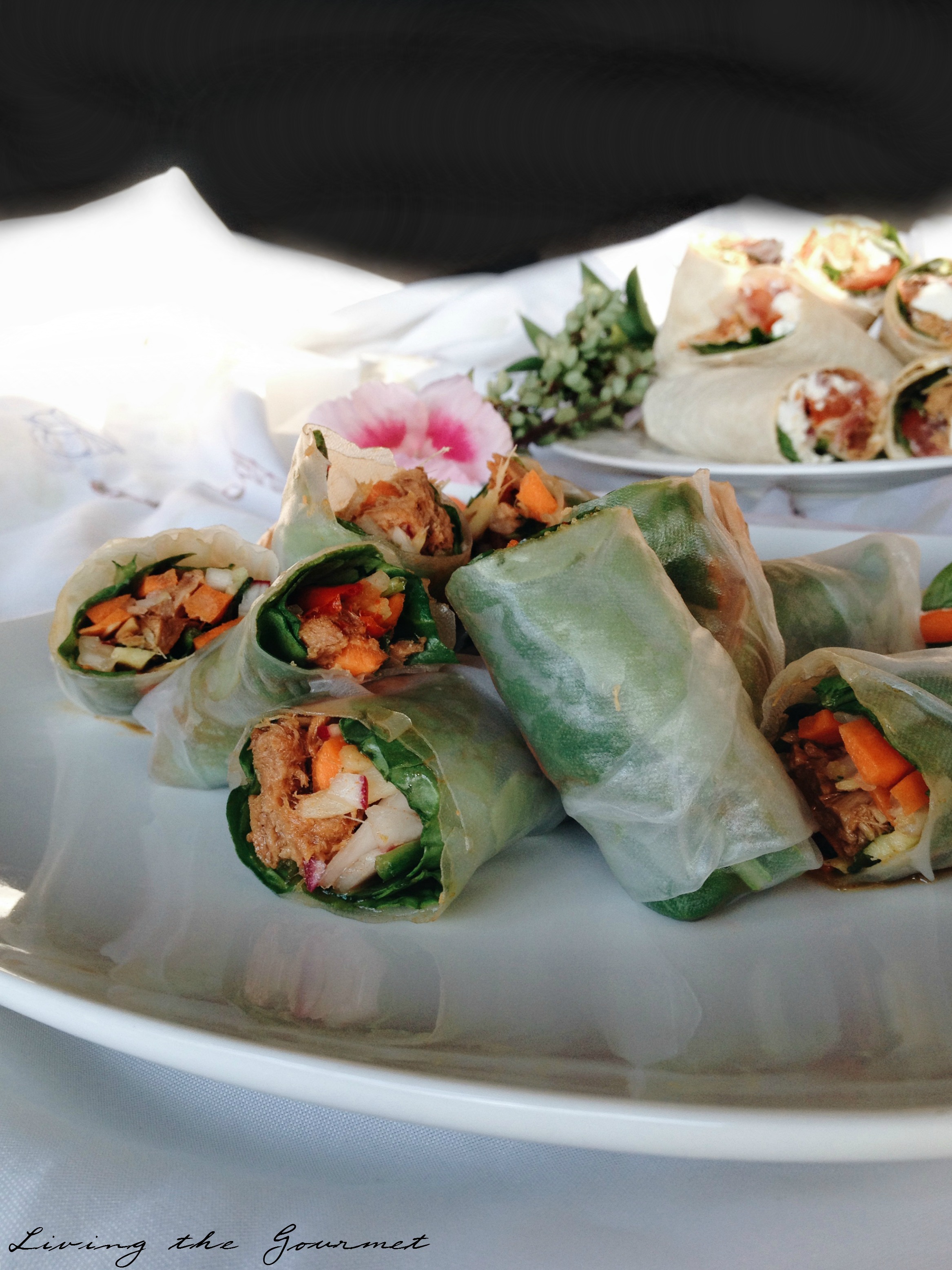 One of the prime challenges behind summer gatherings is the simple fact that there is always bound to be an array of competing tastes and needs, whether it's the waist watchers versus the 'hungry men,' or those who can't abide even a hint of spice clashing with those ravenous to 'eat the season' in all its gloried heat. Short of making a half dozen different dishes, the task of pleasing all of these diverse palettes at the same table, let alone from the same platters, can feel like a herculean task – if not outright impossible.
That was precisely the dilemma I was facing while planning a late outdoor luncheon with a group of my dearest friends. I wanted – no I 'needed' – to please all of them as I myself would tolerate no other outcome. This was our first get together of the season, and I wanted it to be perfect.
There was, however, certain criteria that I had to meet. First and foremost, I wanted to keep things simple. I wanted this to be about 'us,' about the company, about the faces seated around the table from one another as we enjoyed what I hoped to be the first of many such luncheons together. However, the meal still had to be equal parts elegance and taste, while also being seasonally appropriate. Many of us are also counting calories, so it had to be light, though it still needed to be satisfying.
While perusing my local food store, I happened across a display featuring Spicy Thai Chili Tuna, and Tuna fillets with Sun Dried Tomatoes in Olive Oil, both from Bumble Bee®. Bumble Bee Sensations® lightly marinated premium tuna is delicious on-the-go, or as an addition to your favorite sandwich or seafood recipe. Available in 3.6oz kits or 4oz cans. Bumble Bee® Prime Fillet® Gourmet Flavors Albacore Tuna combines the highest quality albacore tuna with the finest, restaurant-inspired ingredients. Convenient and nutritious. Available in 2.5oz pouches or 5oz cans. My initial thoughts went to twists on traditional tuna salads, since few things are say 'summer' quite as well as the favorite grill side-salads.
However, that was not to be, as I wanted something with a bit more room for 'elegance' in the presentation. I wanted to be able to 'construct' as much as 'cook' what I would be serving.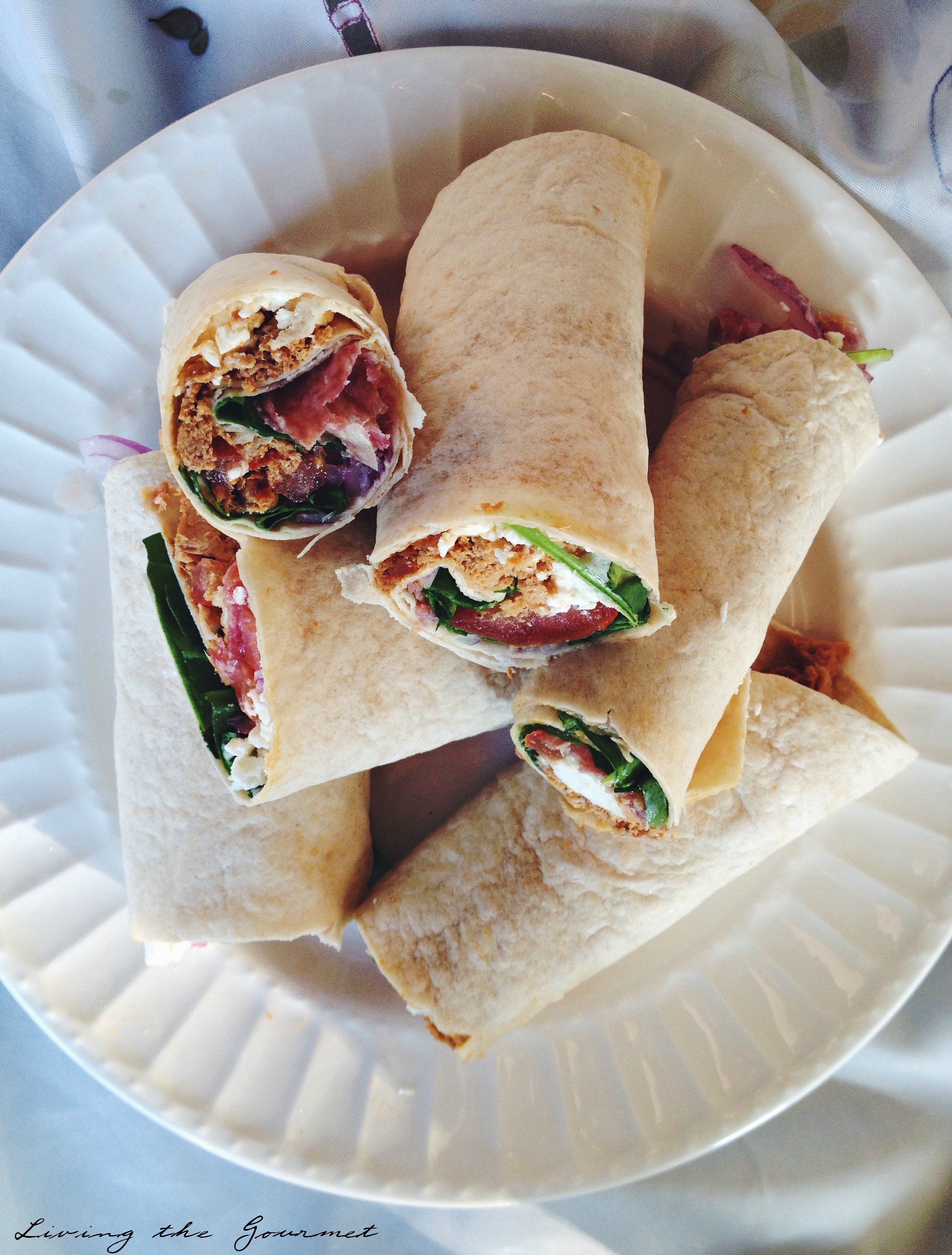 I decided to build on the preexisting flavor profile of the >Bumble Bee® Prime Fillet® Albacore Tuna with Sundried Tomatoes & Olive Oil with creamy feta and salami, along with red onion and baby spinach wrapped up in a tortilla flat. This would create an instantly familiar Mediterranean combination that was both rustic and hardy, but still quite light. These wraps could be served equally well with either an afternoon coffee or a sweet iced tea – think 'seaside bistro.'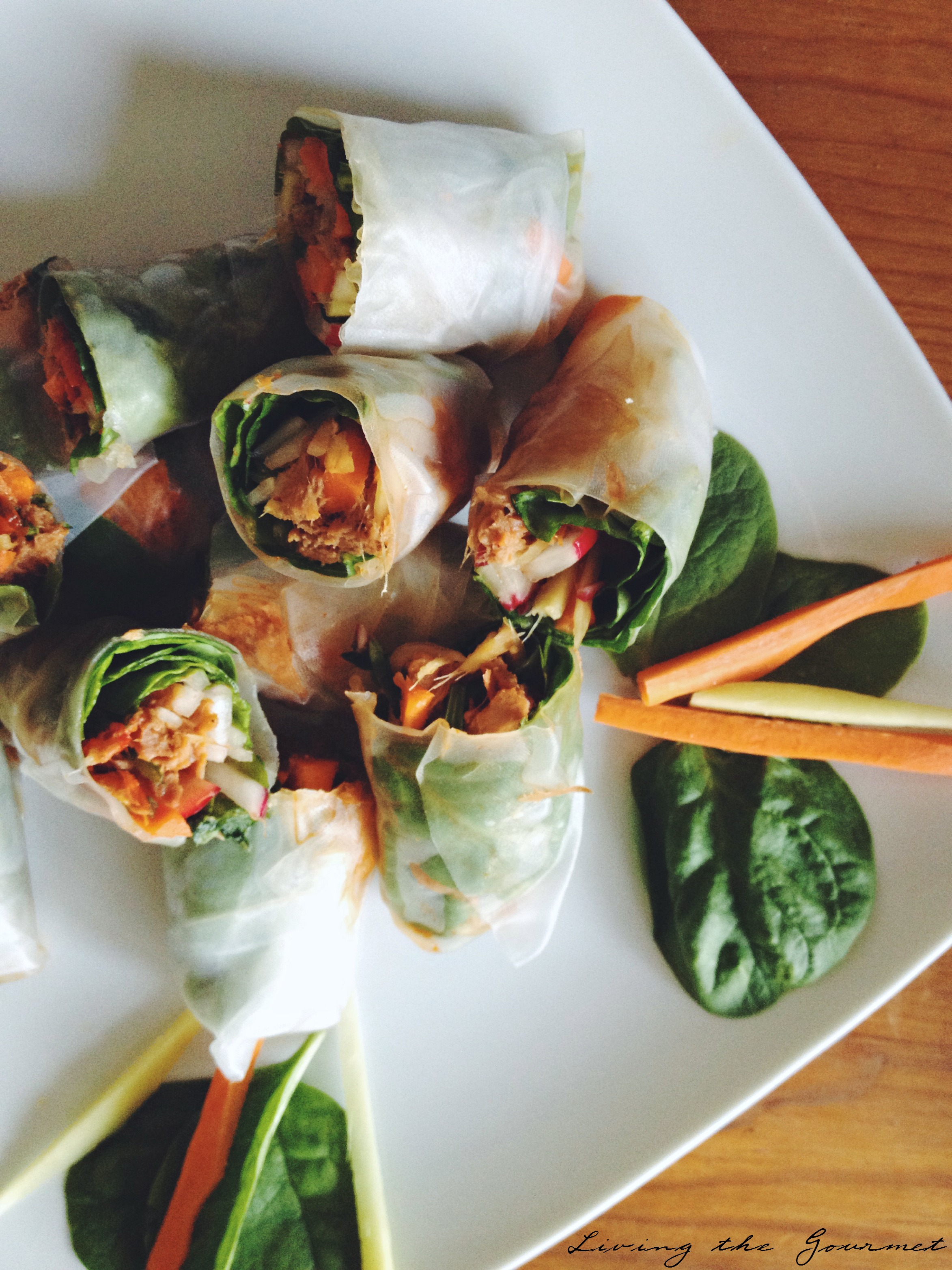 I prepared the >Bumble Bee Sensations® Seasoned Tuna Medley Bowl Spicy Thai Chili in fresh spring rolls with a seasonal combination of fresh ginger, red onion, carrots, and thinly sliced radishes, creating a sort of 'garden bouquet' around the fillets. I paired these with a sesame oil, soy, teriyaki, and rice wine vinegar dipping sauce. Taken together, they created an instantly elegant pairing, perfect with hot or cold tea, or even a good Riesling.
The result was two completely different flavor profiles, one rustic and hardy, the other light and spicy, with both being healthy, waist friendly, and packed with lean protein, healthy fats, and important vitamins and minerals.
Needless to say, after assembling the wraps and spring rolls to create an elegant summer tablescape, the luncheon was a perfect success, everything I had hoped it would be, and hopefully the first of many this season.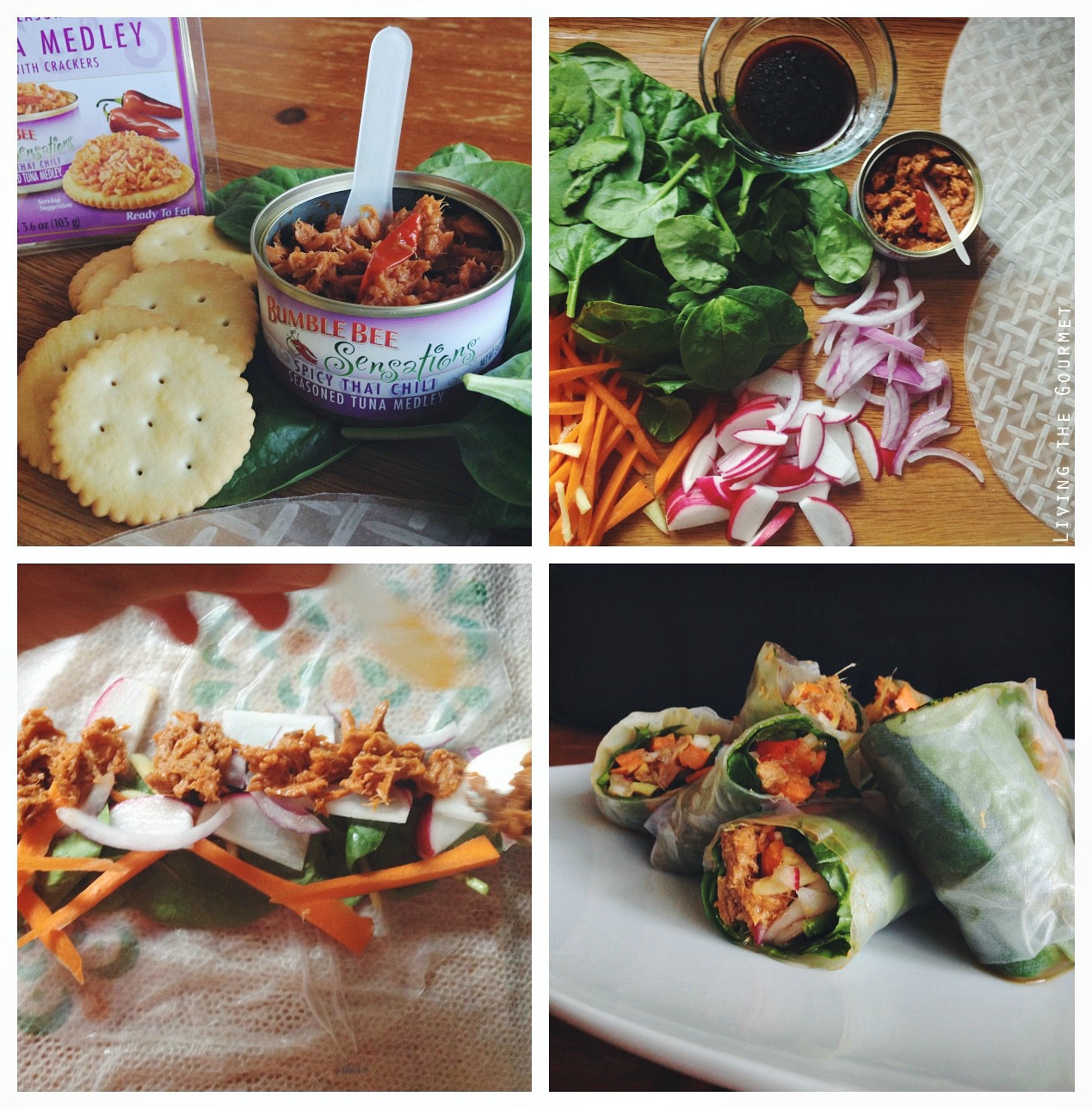 Print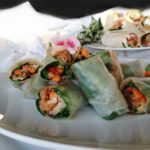 Bumble Bee® Tuna Spring Rolls Bumble Bee® Tomato & Olive Oil Tuna Wraps
---
Author:

Prep Time:

10 minutes

Total Time:

10 minutes

Yield:

8

-

10

1

x
For Filling:
2

cans Bumble Bee Sensations® Seasoned Tuna Medley Bowl Spicy Thai Chili
Fresh baby spinach

1

red onion – sliced thin

2

inch piece of fresh ginger – peeled and sliced into thin stick like pieces

2

fresh carrots – sliced into thin stick like pieces

1

bunch of fresh radishes – sliced thin

1

package of spring roll wraps
For the Dipping Sauce:
1 tsp

. sesame oil

2 tsp

. soy sauce

2 tsp

. teriyaki sauce

3 tsp

. rice wine vinegar
Bumble Bee® Prime Fillet® Albacore Tuna with Sundried Tomatoes & Olive Oil
Salami – sliced thin

1

red onion – sliced thin
Vine Ripe Tomato – sliced thin
Fresh baby spinach
Creamy Feta Cheese
Wraps
---
Instructions
Place the spring roll wrap in a shallow bowl of water for about 8 seconds; do not soak the spring roll; place on a damp cloth so that the roll will not stick to the surface. Fill starting at the edge with the spinach leaves followed by the rest of the ingredients; finishing with the tuna. Drizzle the tuna with the dipping sauce. Roll the wrap tightly and gently; folding the edges in to seal the ends.
Serve with the dipping sauce on the side.
Place the wrap flat. Place the spinach leaves on the edge of the wrap followed by tomato, onion, salami, feta cheese and finally the tuna.
Roll the wrap tight.
Recipe Card powered by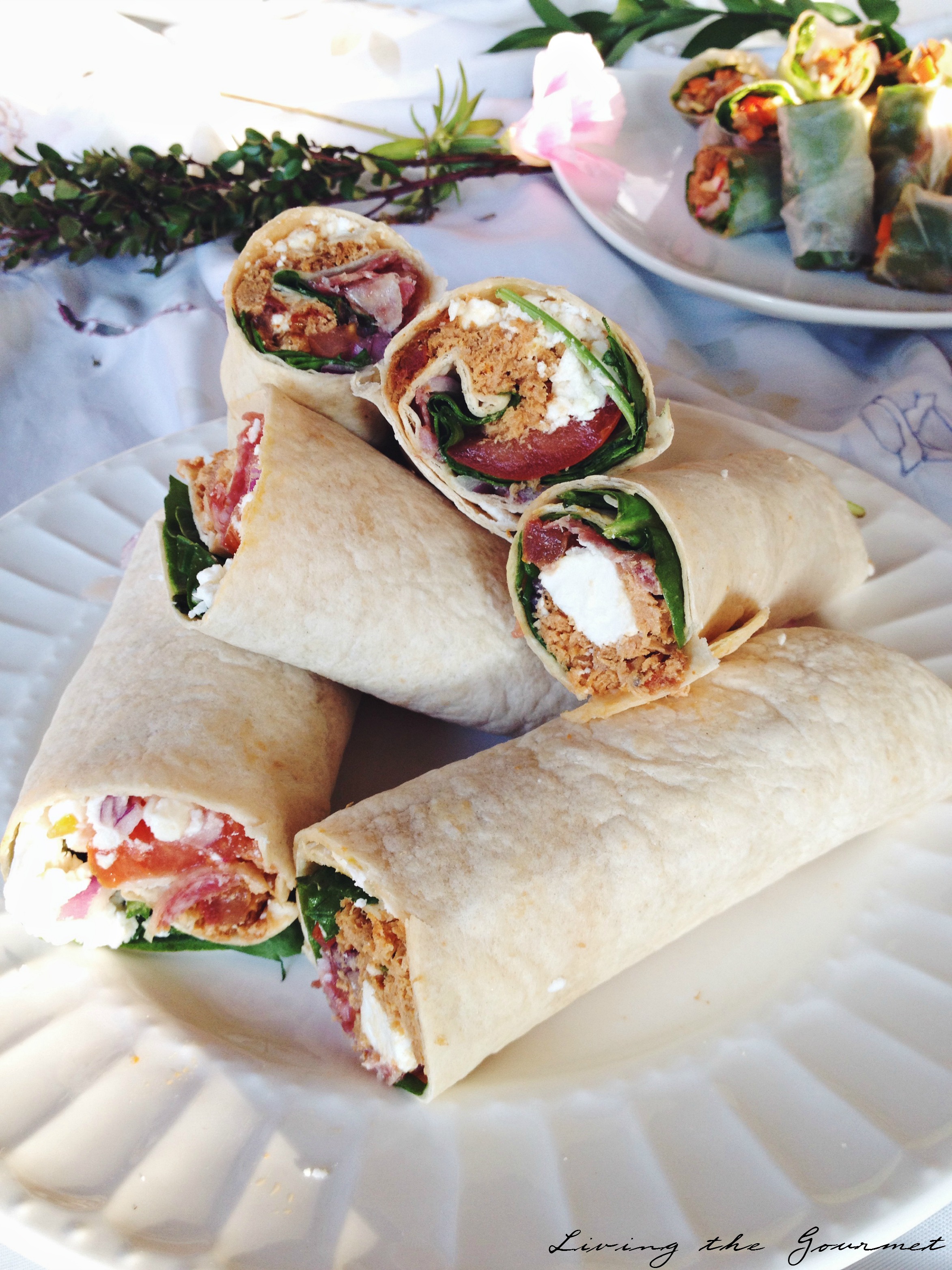 1