This shop has been compensated by Collective Bias, Inc. and its advertiser. All opinions are mine alone. #SnackPackMixins #CollectiveBias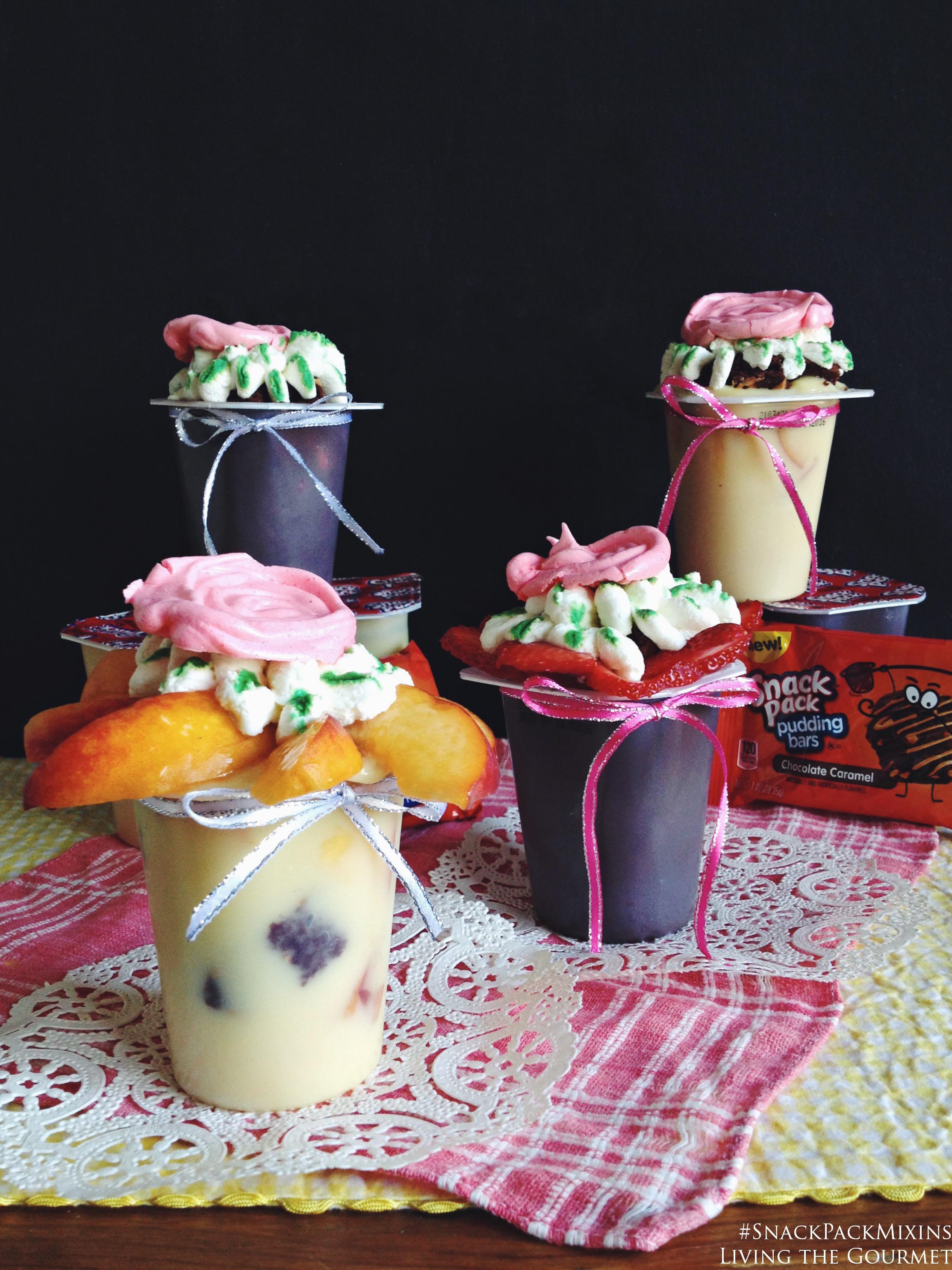 As I mentioned in a previous post, I was invited early next month to attend my eldest brother's birthday party at his daughter's new home. A casual summer-themed affair, simplicity, fun, and elegance would go hand in hand, and proudly in that order.
Aside from celebrating another healthy year with my brother, I was also looking forward to the simple respite of the event. Instead of plotting out menus and coordinating themes, I could simply enjoy their company, leaving the aforementioned details entirely in the caring hands of someone else. In other words, I would finally be able to enjoy worrying about coordinating nothing more complicated than my own wardrobe.
Alas, however, this respite was to be short lived.
I received a call just a few days ago from one of my niece's guests who needed advice on how to put together a summer dessert – for this very event. The dessert needed to be at once delicious, eye pleasing, and to fit into my niece's summery tablescape. Simple, I thought, until I heard the caveats. She needed to be able to make the dessert quickly on spot, or mere minutes beforehand. Lastly, and most challengingly, it needed to be kid friendly, almost a craft of sorts, while at the same time being something adults would want to eat.
"Let me get back to you on that," was my daunted reply. Like Socrates embarking upon a theoretic journey of cerebral trial and error, I was now destined to wrestle with this latest gastronomic dilemma for the remainder of the afternoon.
However, early the next morning all I had to show for my consideration was an unmade phone call, and several scraps of papers with recipes ranging from the far too elaborate to the far too messy. After briefly considering simply surrendering on what seemed to be an impossibly tall request, I decided to carry the dilemma with me during my run for supplies that afternoon at Walmart.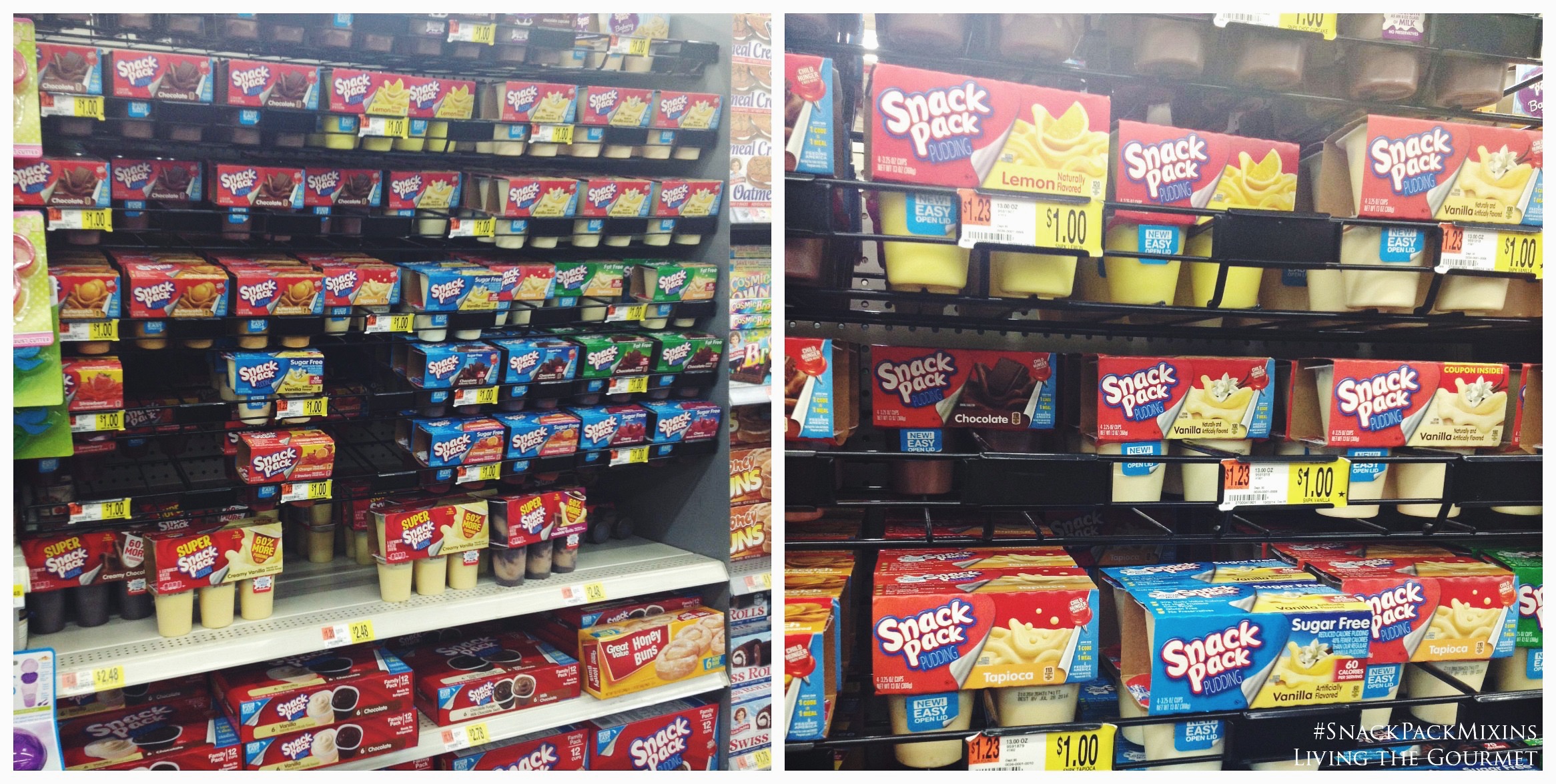 While selecting a bag of favorite chocolate coated caramels, I noticed a large Snack Pack Mixins display full of chocolate and vanilla pudding cups. It instantly reminded me of the late spring or early summer treats that my kids used love as children. Pleasant memories, I thought.
It wasn't until I had my back to the display and was the leaving the aisle that the realization hit like a splash of ice water with keywords of my brother's partying ringing between my ears. "Simplicity and Fun." At once, I knew that I was over-thinking the task.
However, before I could be sure that I had found a solution, I had to make a test batch.
I first considered preparing rounds of pudding cups topped with strawberry infused whipped cream, but I couldn't help wanting to do something just a bit 'more,' and decided to opt for a mix of fresh fruit and diced Snack Pack Pudding Bars instead. After mixing chunks of peach and strawberries into the cups, I layered the top of the cup with bits of the brownies. Then, over the brownies, I arranged fruit slices into flower-like bouquets on the pudding cups, using peach for the vanilla, and strawberry for the chocolate, and topped each with a star of whipped cream.
As delightful as these easy to make desserts looked, I still wanted to do something more, a final touch to top it all off, both figuratively and literally. I decided on swirled strawberry meringue cookies, which would add a dash of crunch and a final note of fruity sweetness while still keeping the dessert light and crisp. For best results, these cookies can be made ahead of time, and then assembled before serving to preserve the crunch in order to create the perfect spring pudding packs.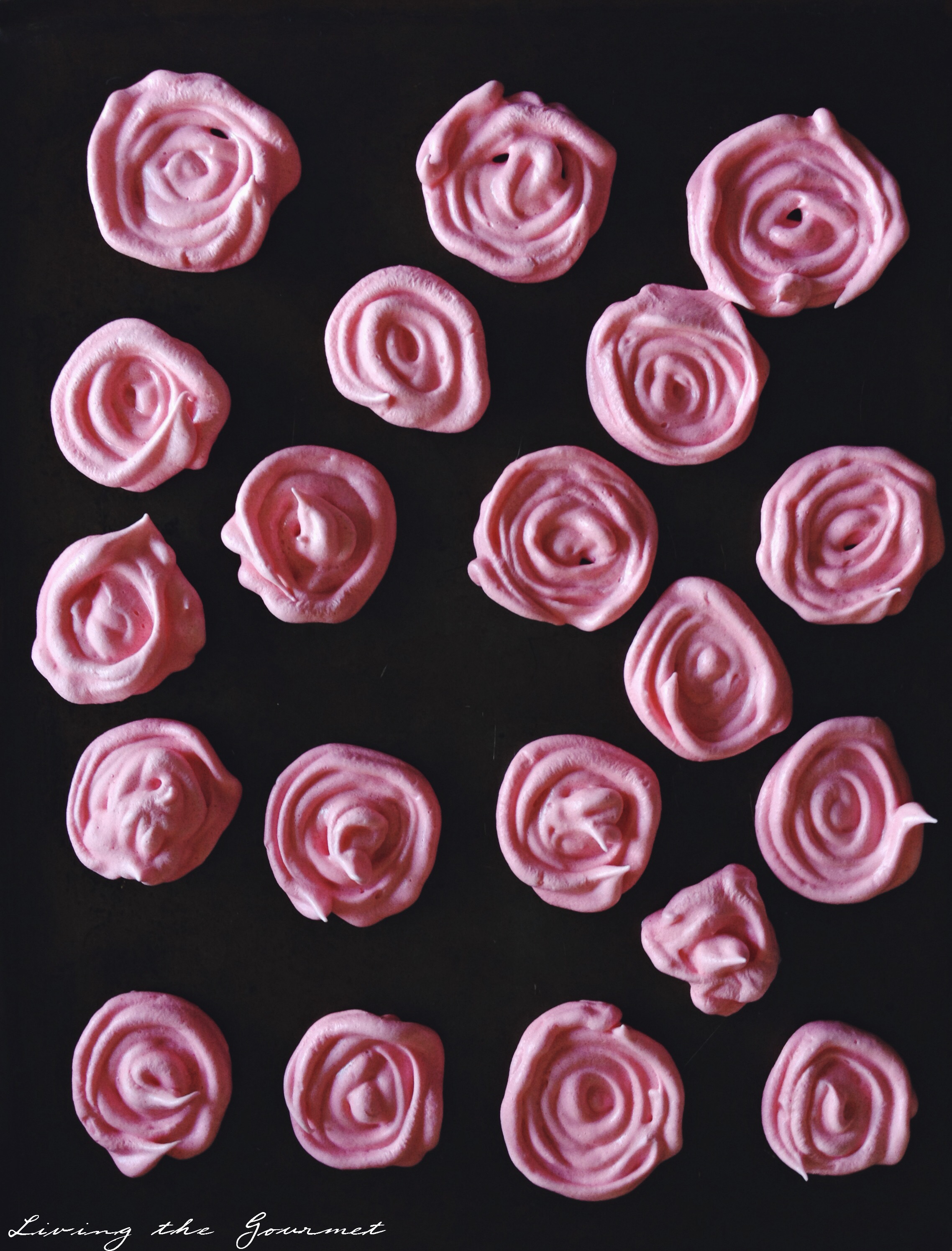 Needless to say, I was very happy with the result, with the delightful treats not only being quick and easy to make, but they will looking absolutely precious as part of my niece's arrangement. On the plus side, the cups strike a perfect balance between being 'fun enough' for the kids, while also being enticing enough for the adults, and all in quick and easy to prepare snack cups.
What are some of your shortcuts to summer entertaining? Or what are some of your best crowd-pleasers? We would love to hear from you.
Looking for more pudding cup recipe ideas? Check here for inspiration!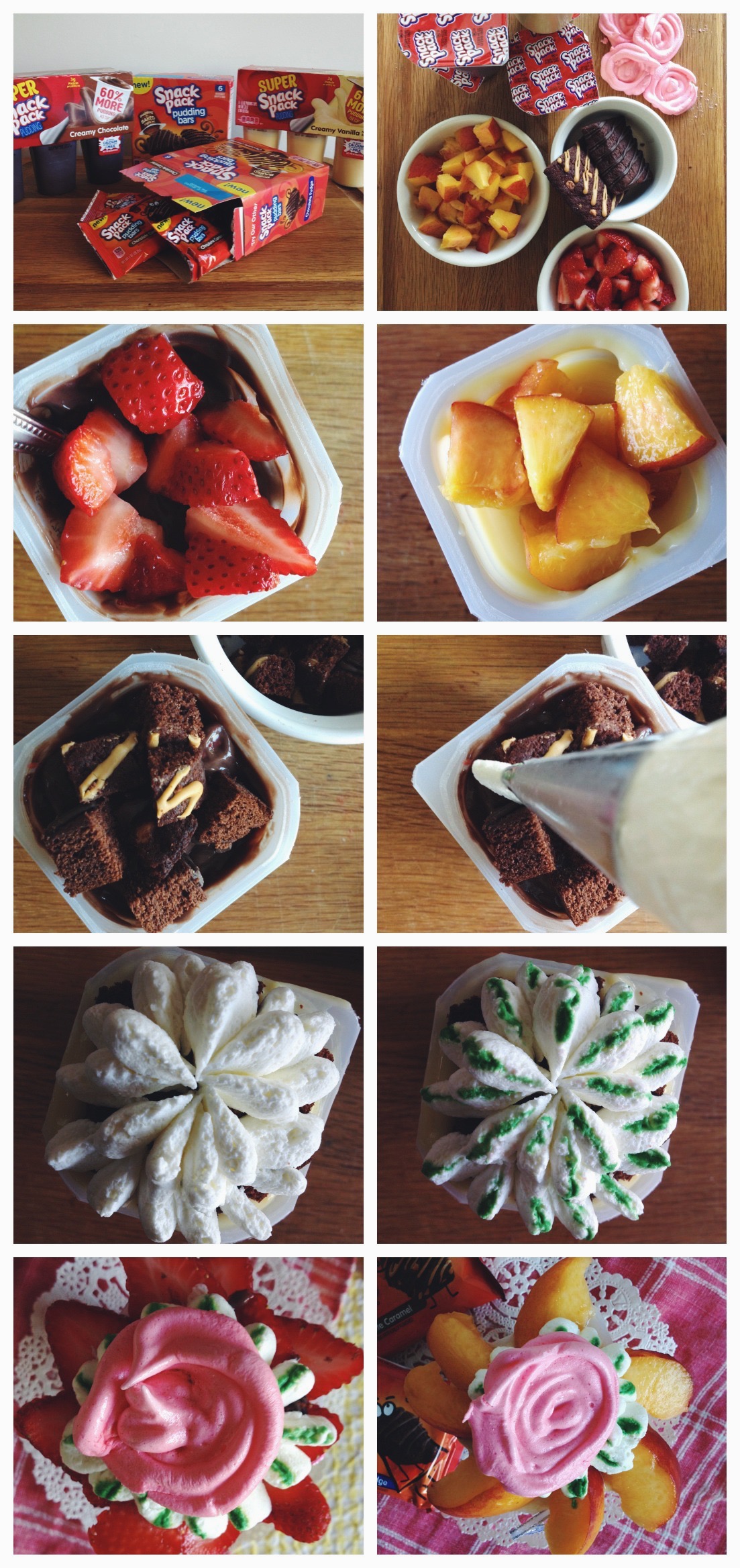 Print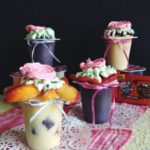 Fruit Pudding Cups with Meringue Rosettes
---
Author:

Prep Time:

15 minutes

Cook Time:

40 minutes

Total Time:

55 minutes
Vanilla & Chocolate SUPER Snack Packs
Snack Pack Pudding Bars, chopped (I used Chocolate Fudge & Chocolate Caramel)
Fresh Peaches, diced & sliced
Fresh Strawberries, diced & sliced
Whipped Cream or Reddi wip
Green Food Coloring
Meringue Rosettes:
4

egg whites

1/2 cup

white sugar

1/4 teaspoon

cream of tartar

1 teaspoon

strawberry gelatin
---
Instructions
In the bowl of your mix master with whisk attachment, beat egg whites.
Once frothy, gradually add sugar, cream of tartar and gelatin. Continue beating on high speed until stiff peaks form.
Preheat oven to 200 degrees F. Line two baking sheets with parchment paper.
Prepare the piping bag with the petal attachment or rosette attachment. Fill with meringue and starting at the center of the 'rose bud', squeeze the meringue at a 90-degree angle, and swirl clockwise.
Bake the meringue cookies for about 40-45 minutes. Let the cookies cool completely.
Pudding Cups:
Stir fresh diced strawberries into the chocolate pudding cups, and diced peaches into the vanilla pudding cups.
Top each with Snack Pack Pudding Bars and then fruit slices.
Pipe fresh whipped cream or top each cup with Reddi wip. Brush the edges of the cream with green food coloring to create the 'leaves'.
Finally, complete the pudding cups with a meringue rosette cookie.
Serve & Enjoy!
Recipe Card powered by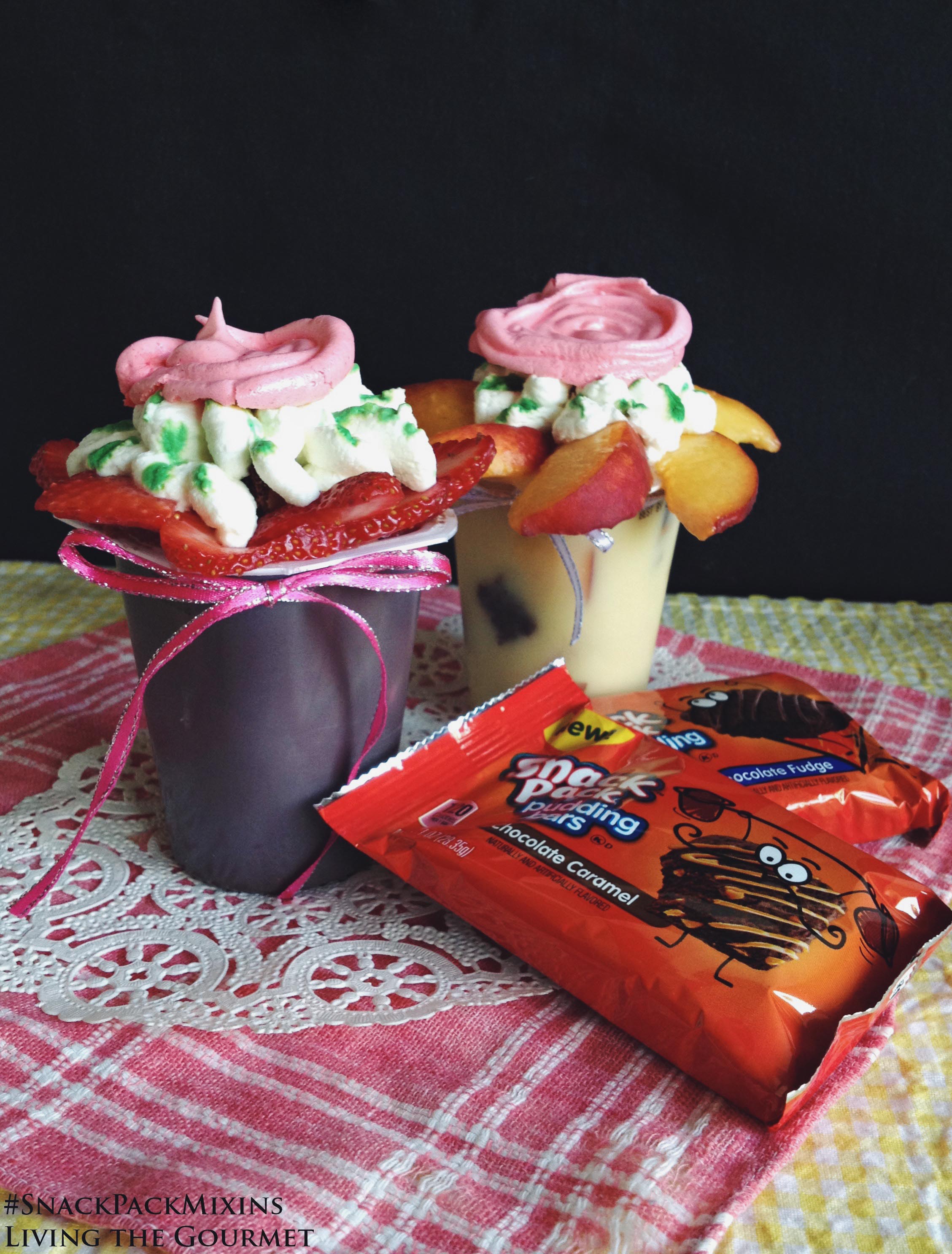 Enjoy with Love,
Catherine
0