This shop has been compensated by Collective Bias, Inc. and its advertiser. All opinions are mine alone. #BigGameTreats #CollectiveBias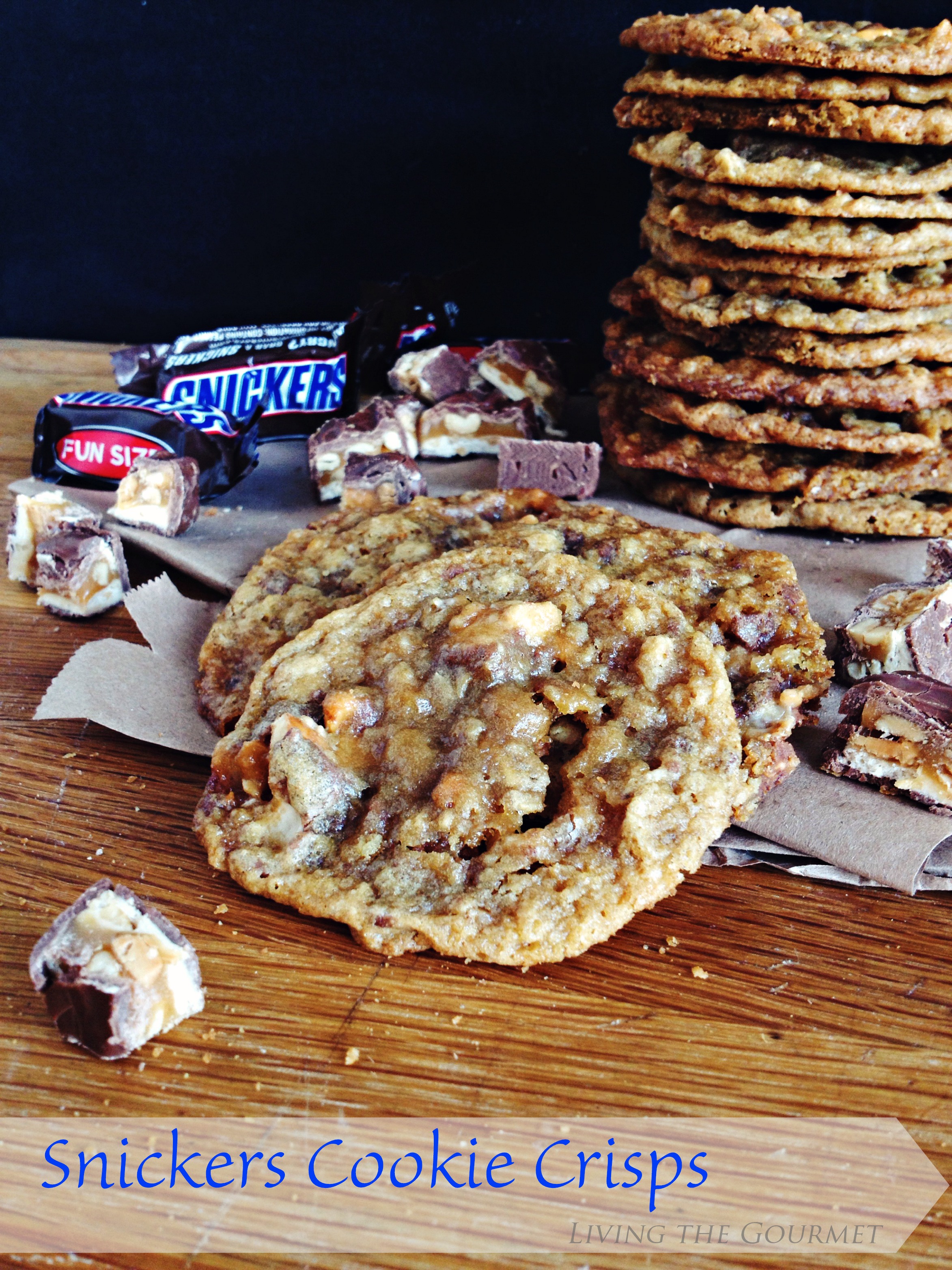 The 'Big Game' is upon us, and our modern gladiators are preparing to embark upon a vicious, high stakes battle streamed across the partially proverbial and fully digital collective-stage of our televisions, computer monitors, and phones. The Big Game is our modern Circus Maximus, where the well-placed Tweet of a fan or witty comment has replaced the life and death stakes of old.
Yes, my dear readers, Big Game is upon us! The modern equivalent of Bread and Circuses, where the anxiously awaiting masses are appeased only the helmet crushing collisions of muscle-wrought bodies steeled by a life spent in training that is entirely as vicious as Big Game itself.
However, while tailgating in my world consists of pushing a pair of desks together and watching on a monitor, or just catching recaps, Big Game nevertheless brings to light a few gems that are instantly recognizable to a foodie by circumstance like myself.
What am I talking about? The food, of course. And not just merely 'food,' but fully fledged Hashtag-Big-Game-Food. That uninhibited calorie-be-damned collage of fried-fare and meat mounds meant solely to keep one sated and happy during the game.
It was during a quick supply run to my local Walmart that I decided how I could best contribute to this season's Big Game festivities – SNICKERS® Cookie Crisps.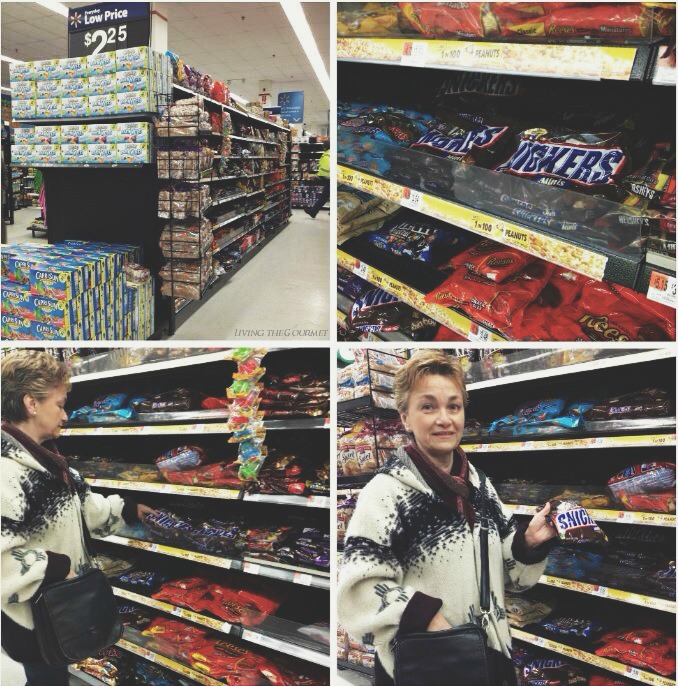 First and foremost, SNICKERS® are a treat of the most universal sort, perfect almost regardless of the occasion for a quick pick-me-up, or just a bit of feel-good snacking. However, Big Game requires a little something special, a twist on the conventional. That is where our spotlight recipe SNICKERS Cookie Crisps come in.
Combining the instantly familiar caramel-chocolate taste of the SNICKERS with all the warm and savory goodness of freshly baked cookies, these Snicker Cookie Crisps are the sort of treat that one can enjoy regardless of perspective; equally capable of pleasing both the most enthusiastic Big Game fan, as well those who take a more measured or casual approach such as myself. For an extra special treat, these cookies make wonderful ice cream sandwiches.
While these Snicker Cookie Crisps are sure to help make our Big Game party a success, I also like to serve these along side our other Game Day favorites such as Starburst® which are perfect for snacking. What are some of your game-foods, festivities or traditions? I'd love to hear them!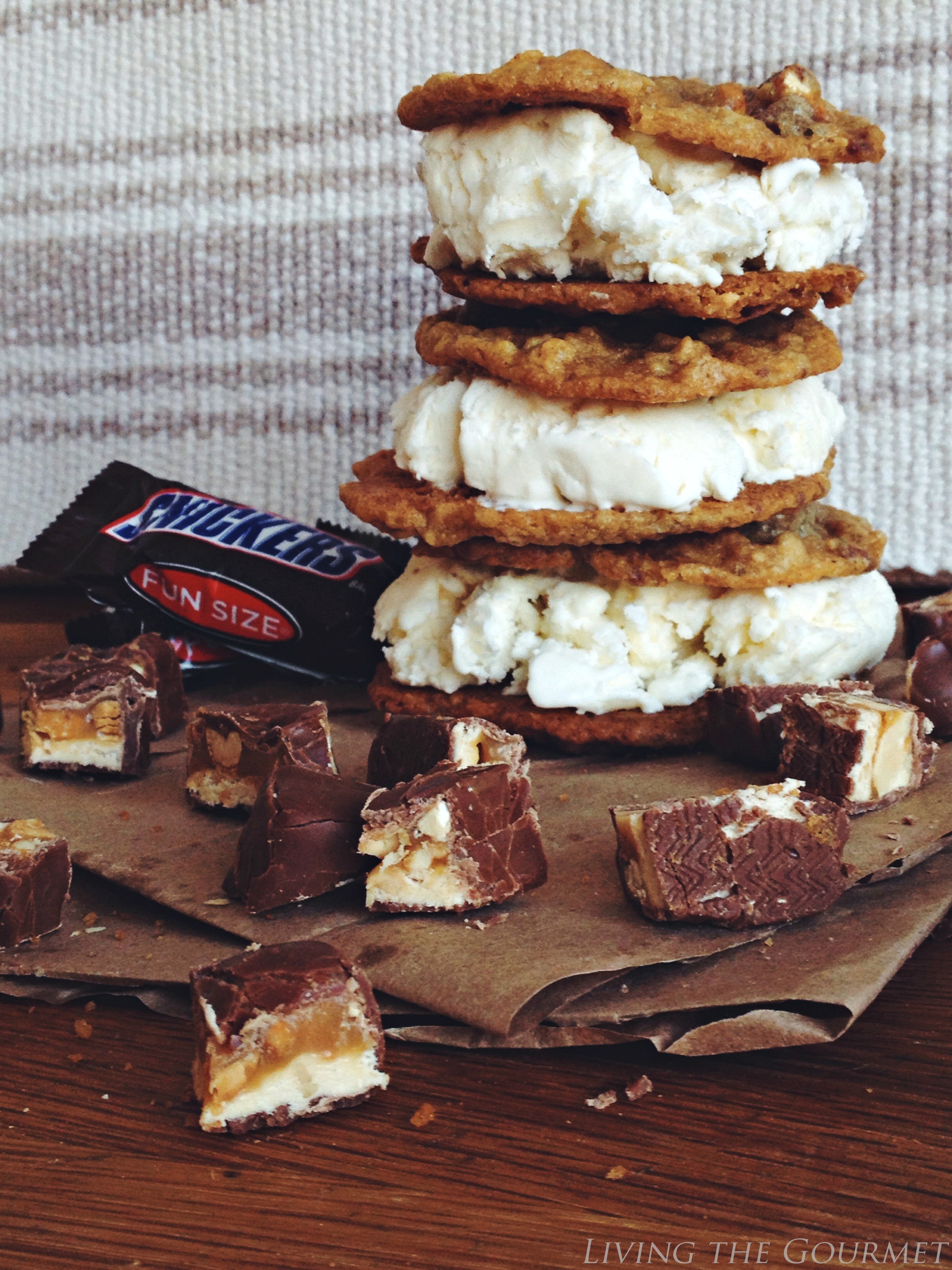 SNICKERS Cookie Crisps
by Living the Gourmet
Prep Time: 5 minutes
Cook Time: 8 minutes
Makes: 24 cookies
Ingredients:
¾ cup all-purpose flour
½ baking powder
½ baking soda
½ teaspoon salt
½ cup rolled oats
½ cup (1 stick) unsalted butter, softened
½ cup white sugar
½ cup dark brown sugar
1 large egg
1 teaspoon vanilla extract
1 cup chopped SNICKERS® mini candy bars
Any flavored ice cream if desired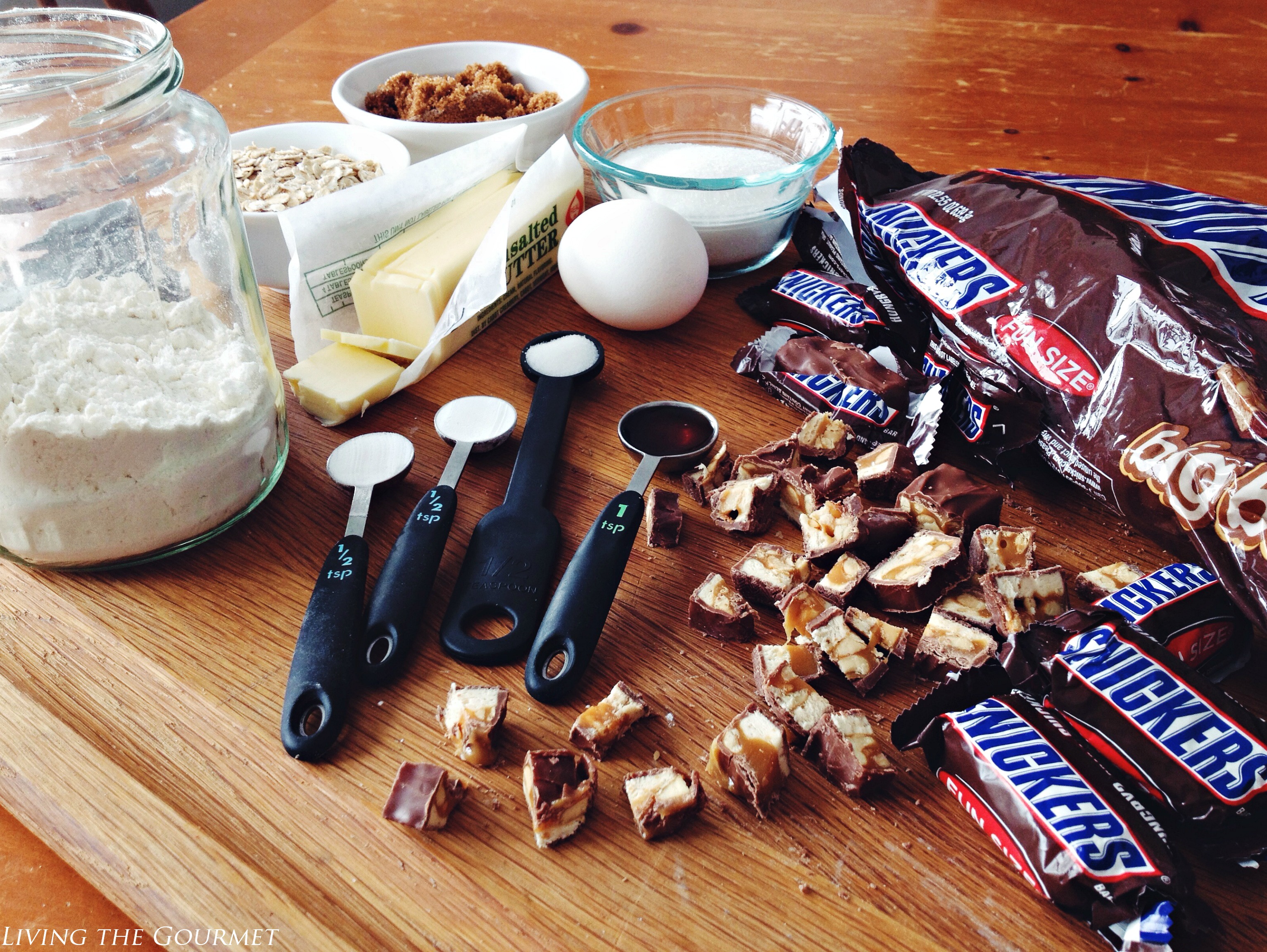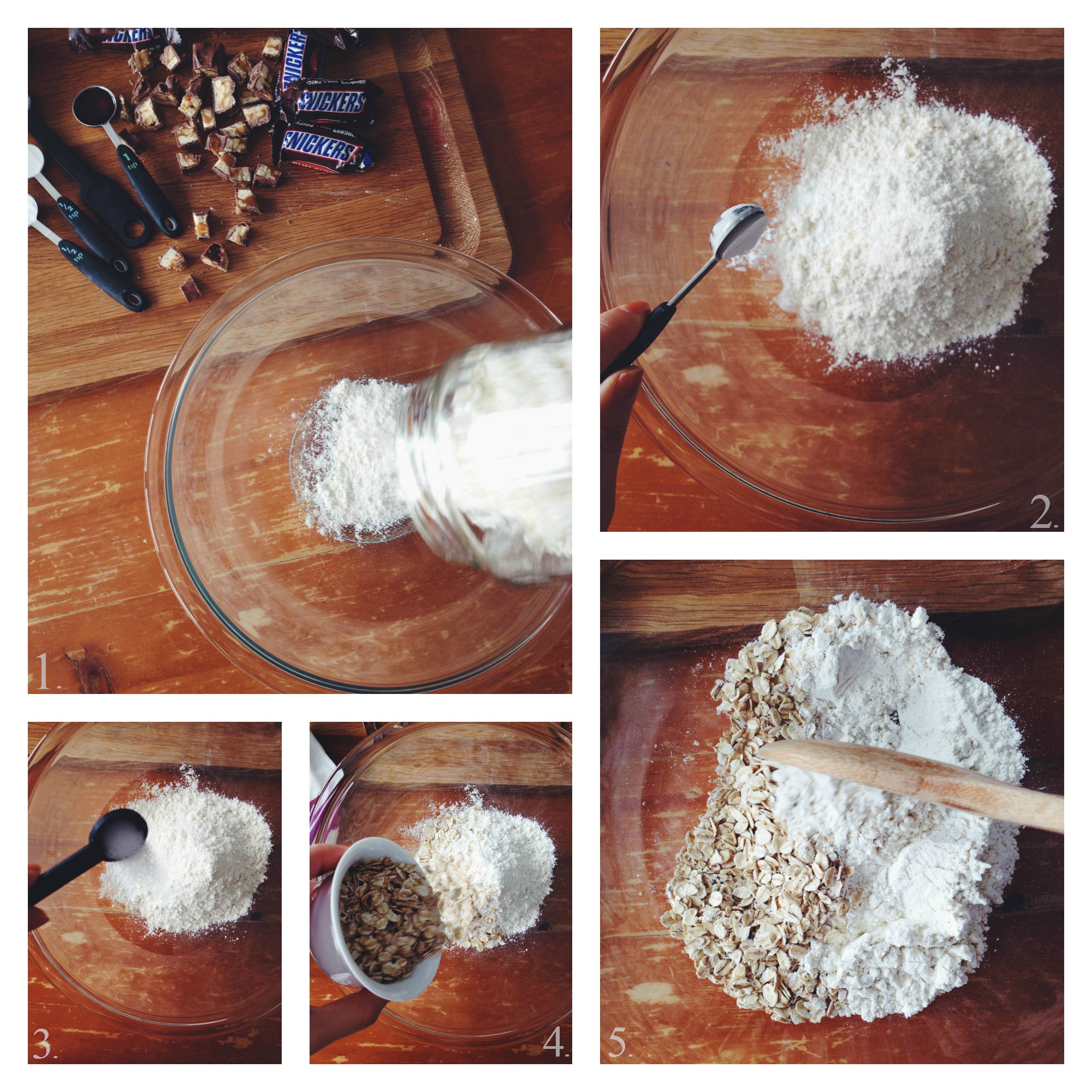 Steps 1-5:
Preheat oven to 350 degrees F. Lightly grease two baking sheets.
In a large bowl, combine flour, baking powder, baking soda, salt and rolled oats. Stir together and set aside.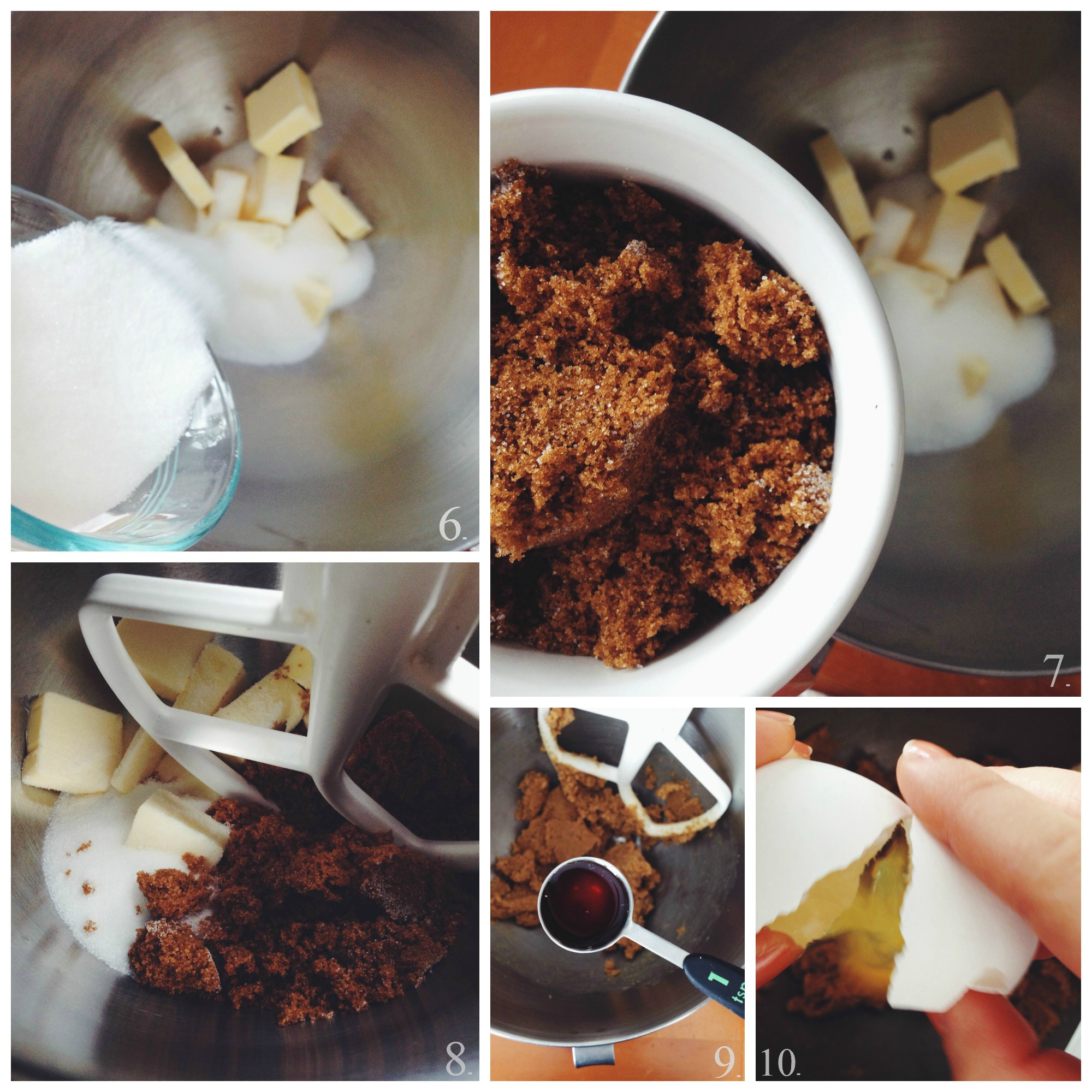 Steps 6-10:
In the bowl of your stand mixer, beat together butter and sugars until creamy and incorporated.
Add 1 egg and vanilla extract. Mix again on low speed until all is combined.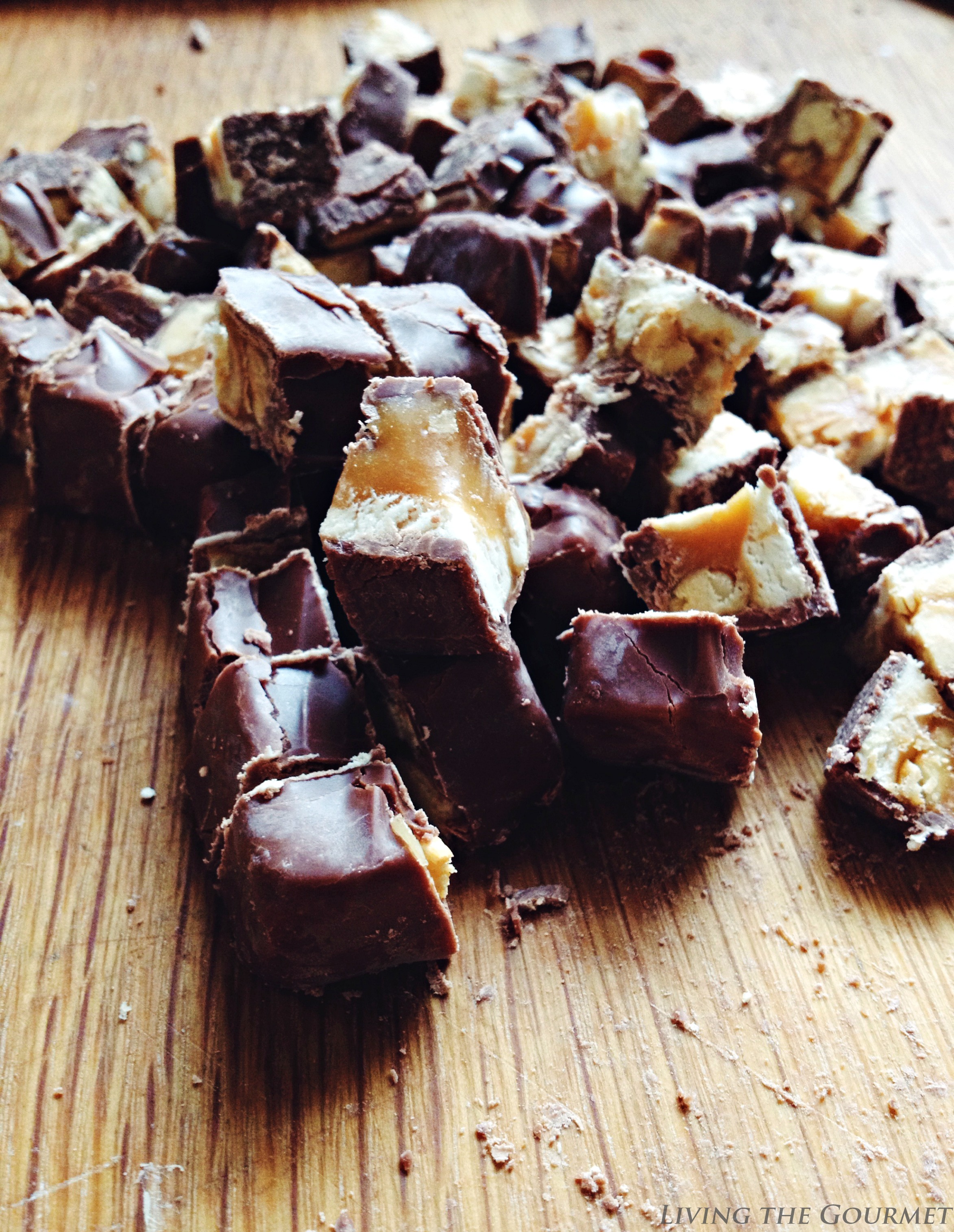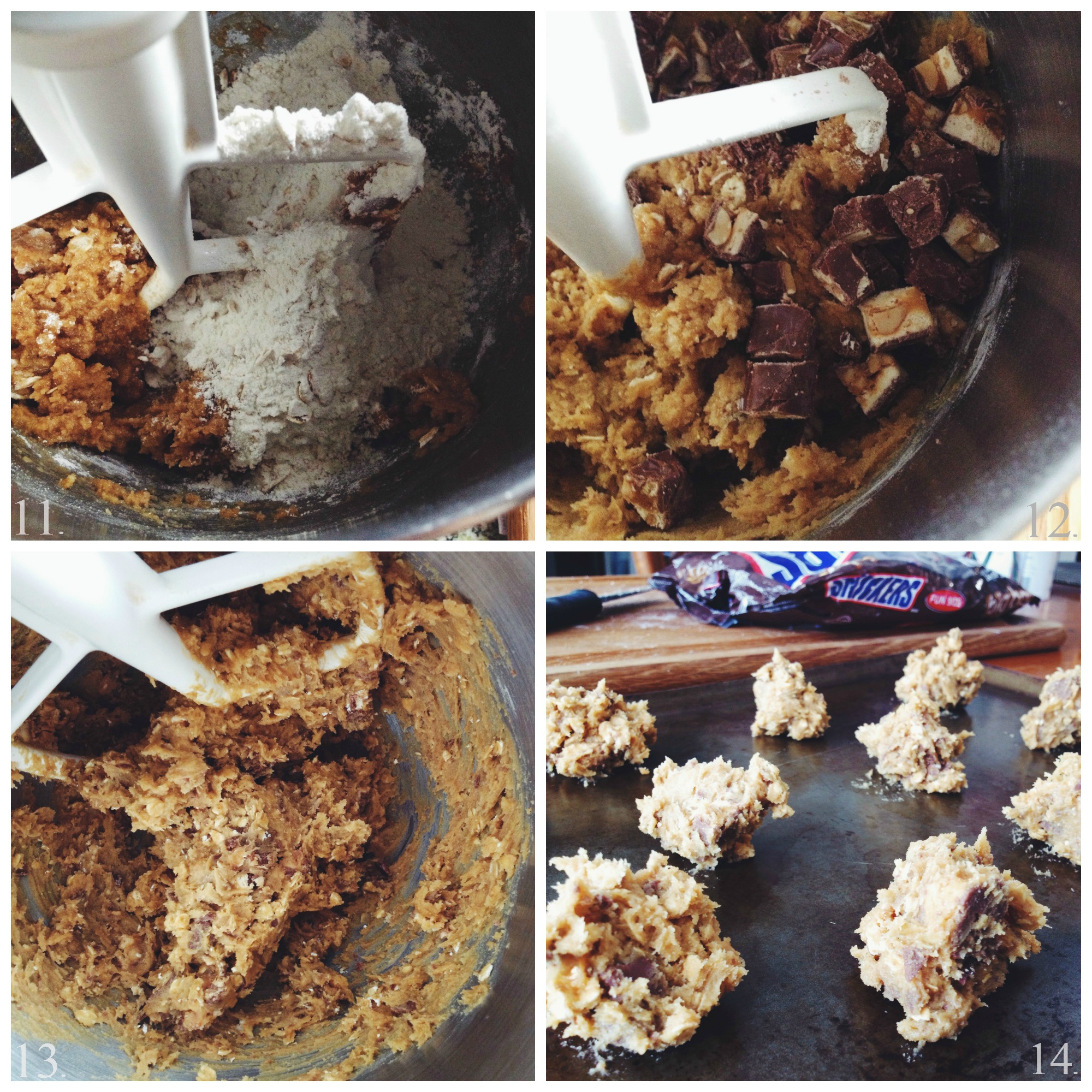 Steps 11-14:
Add the dry ingredients to the butter and sugar mixture. Mix until a soft, sticky cookie dough forms.
Add the chopped SNICKERS candies to the batter. Mix again on low speed.
Drop a tablespoon amount of dough on prepared cookie sheets and bake for about 8 minutes, or until the cookies have melted down and are slightly golden.
Once the cookies are done baking, leave on the cookie sheets for a few minutes to cool. After they have cooled a bit, carefully transfer them to a wire cooling rack.
Enjoy as is, or make ice cream sandwiches if desired.
Enjoy with Lots of Love,
Catherine
0