This post has been sponsored by JSL Foods. All opinions expressed are my own.
Today we're making a quick & easy Soba Noodle Stir Fry tossed with beef and veggies for a wholesome and satisfying meal that's perfect for any night of the week.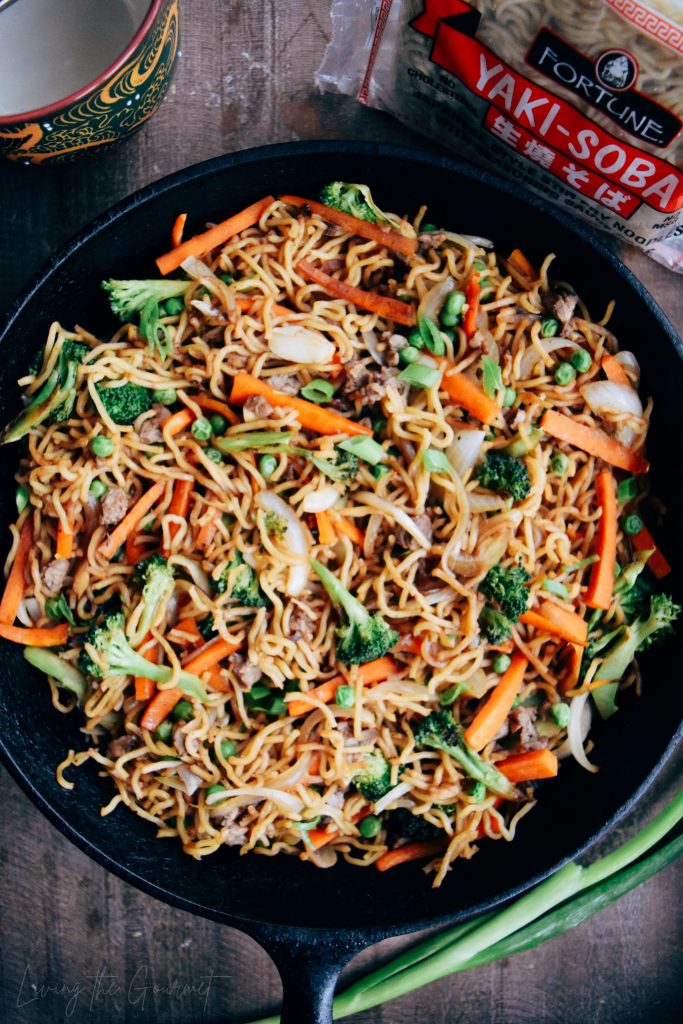 Reasons to love today's Stir Fry
1) Super Simple. One of the hallmarks of good stir fry is just how simple and quick the stir fry process is. Today's recipe is as at home on a busy weeknight as it on a leisurely weekend.
2) Reheats Nicely. Today's stir fry, like most stir fry, heats up nicely, meaning left overs are just a delicious as the night it was first prepared.
3) Versatile. Tofu or pork works great in today's recipe. Like most stir fry, today's recipe can be mixed, matched, or swapped to your heart's content.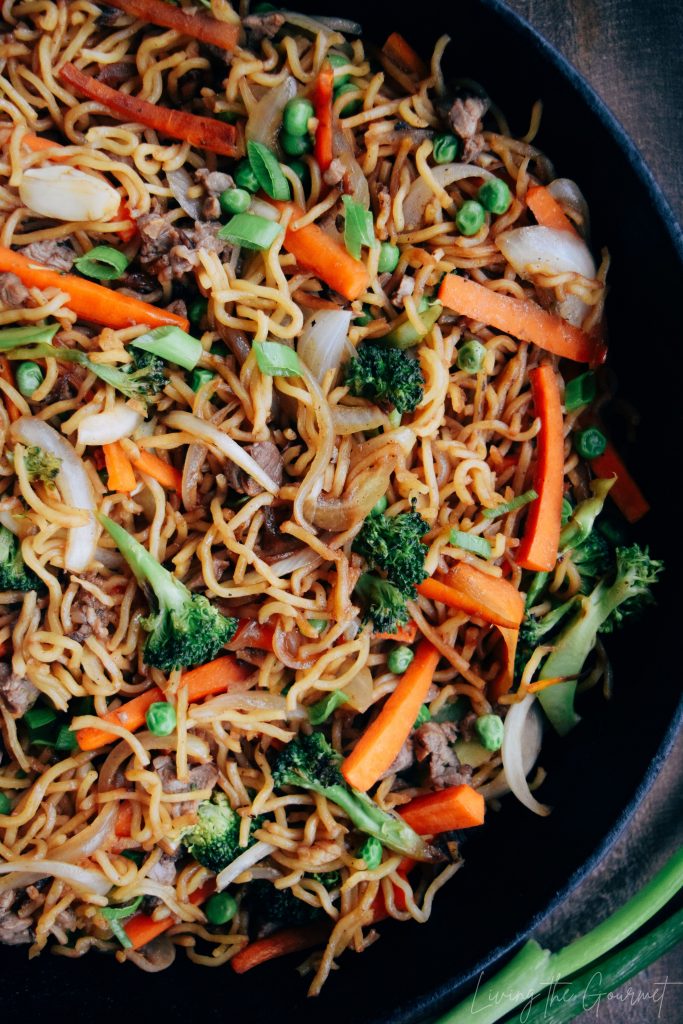 Ingredient Notes and Tips
1) The Beef. For stir fry, tender cuts are the way to go. When stir frying beef, or any protein really, the idea is to quickly cook thinly cut pieces of meat in a (comparatively) small amount of time. Tender cuts that work well with this formula are generally ribeye, top loin, tenderloin, top sirloin, outside skirt, and shoulder top blade. The quicker the meat cooks, the better the end result will be. This means starting with a hot pan, hot enough that the meat only takes a couple of minutes to brown. As a general rule, avoid crowding the pan, as all of the meat should have full contact with the surface of the pan. Cooking the meat in batches can help make this process easier.
2) The Noodles. Today we're using JSL's Fortune Yaki-Soba Stir Fry Noodles. JSL is a third generation, family-owned company, and a leader in both fresh and pre-cooked Asian noodles, rice blends, and wrappers such won ton, egg roll, and gyoza. Fortune Asian Noodle products are available as Yaki-Soba, which we're using today, as well as udon, ramen, soba buckwheat, plant-based noodles, and gluten-free noodles. These noodles are available in a variety of flavors, such as miso pork, teriyaki, soy ginger, shoyu, and hot and spicy, among others. Fortune is my go-to brand for stir fry noodles. Try them, I promise you won't be disappointed.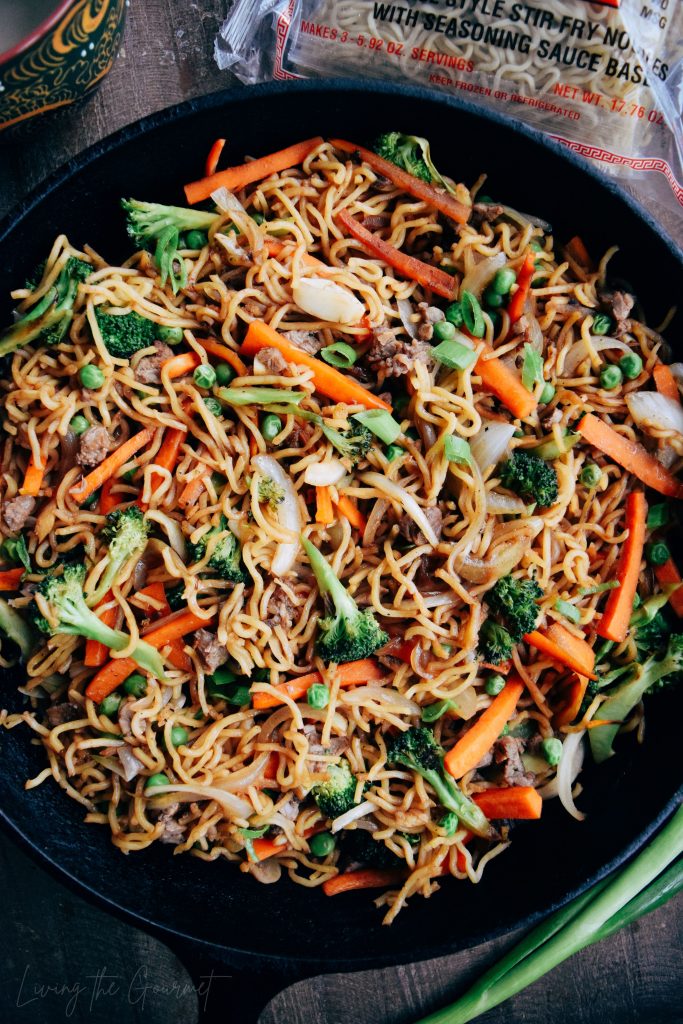 Seven Tips for Great Stir Fry
Stir fry, by design, is meant to be a quick and simple cooking method, one that maximizes versatility and flavor, while minimizing one's work load. A single pan serves to cook and then combine the ingredients, meanwhile tossing and/or stirring is the only 'cooking process' involved.
1) The Forever Debate: Wok and Roll, or the Heaviest of Metals? Should you use a wok or cast iron for the best stir fry? Enthusiasts, gourmets, professional chefs, and celebrity chefs all come down on different sides of this argument. In my opinion, the answer is "Both." What often gets overlooked is that the very best woks commercially available – to any kitchen – are, in fact, cast iron woks. The idea behind the wok – regardless of material – comes down to a large surface area distributed over a 'bowl-like' shape, and then how this large surface area and shape work to conduct and distribute heat. Thus, combine the unique shape of a wok with the heat retention and sturdiness of cast iron, and you get the best of both worlds. Simple.
2) The Work of the Wok. If you "Don't crowd the pan," and "Keep things moving," you can make a good stir fry. "Don't crowd the pan" starts out with thinly slicing your veggies and protein of choice. Then cook the veggies and the protein separately (in batches if need be), such that each piece of protein and each vegetable maintains contact with the surface of the pan. This brings us to "Keep things moving." With the veggies, you should be 'tossing' or 'stirring' almost constantly – the meat is a different story, which we'll cover below. However, once the protein and the veggies have been combined in the pan, toss or stir constantly, and then plate. There should be no lingering of the food in the pan, as a quick cook time is essential. Here again, "Keep things moving" from the pan to the plate.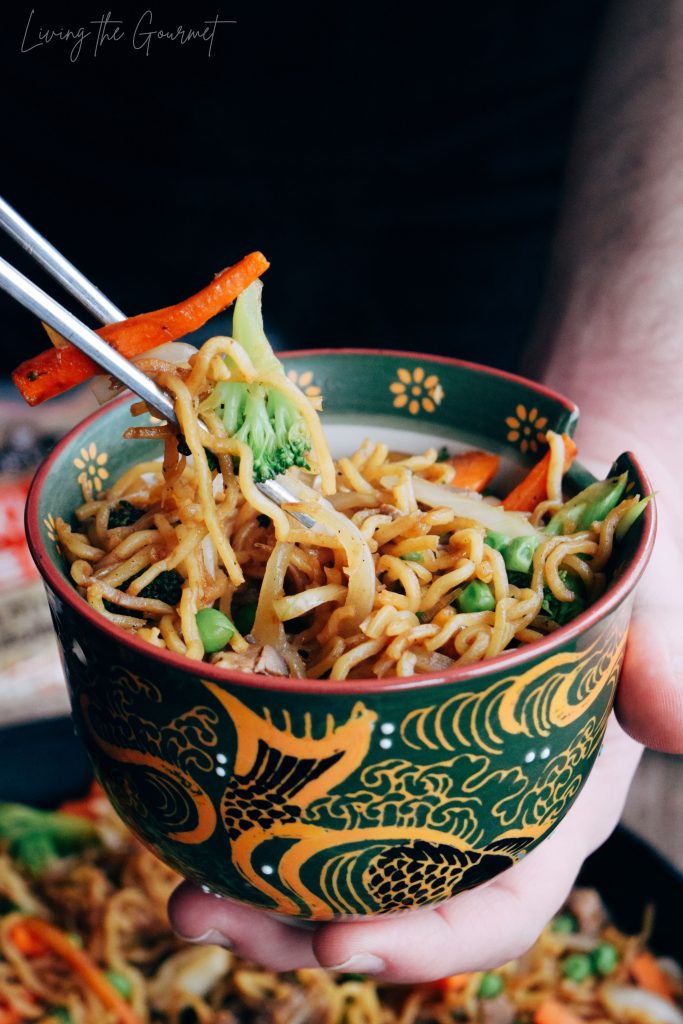 3) Tempering the Temperature. Stir frying means high heat. The idea here is to minimize the amount of time the food spends in the pan – and this is true whether using a wok, a cast iron pan, or a cast iron wok. A few minutes in a sizzling pan is all we're looking for. If using cast iron, be sure that the pan – or wok – has heated up evenly. We do 'not' want hot or cold spots where food will either overcook or undercook. High temperature, even cooking is what we're aiming for.
4) Prep is Important. This ties into "Keep things moving." While prep is simply good practice in general, with stir frying you want to make sure that all of your ingredients – all of them – are ready to be set in the pan the moment they are needed. Again, we want minimize cook time over high heat. This means things can't be left to linger in the pan while you are either chopping meat or slicing veggies, or measuring seasonings. Aside from helping you make the best stir fry, this also simply makes things easier in general.
5) Cook the Veggies First. We cook the veggies before the meat, but we do 'not' want to cook the veggies through. Instead, the veggies will stay in the pan for no more than a couple of minutes – or until they are 'just shy' of being fully cooked, and then remove them from the pan. During this cooking process, toss, stir, or shake the pan often.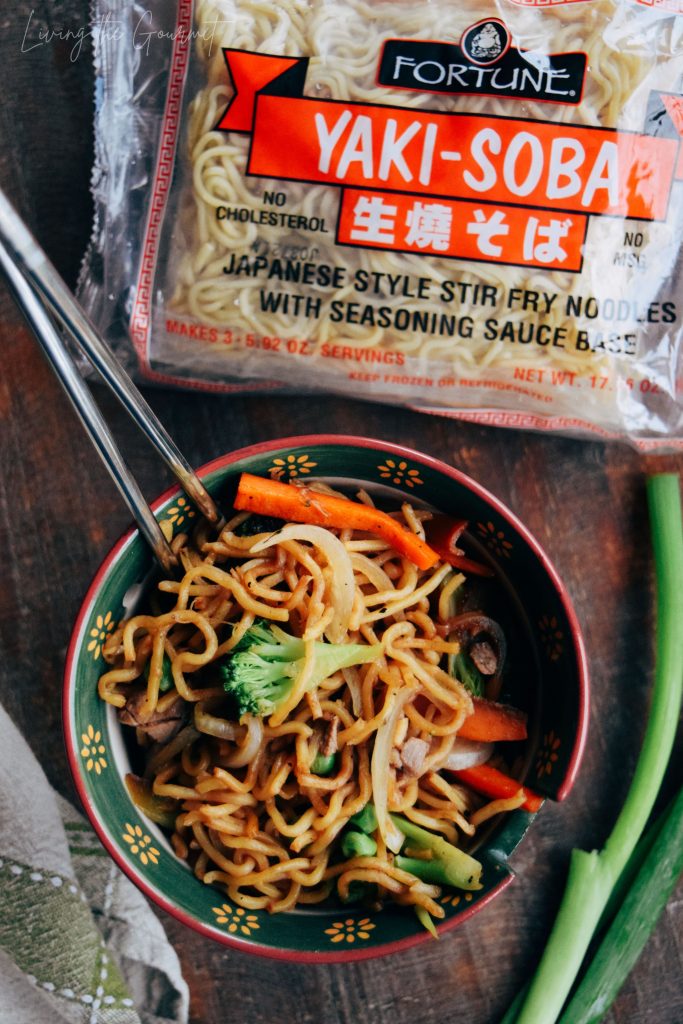 6) Proteins Second. We fry the proteins second so that we're cooking the protein in the juices or flavors from the veggies. Whether this protein is tofu or meat, cook the protein quickly. However, unlike with the veggies, give the protein enough time lying flat and undisturbed to ensure even and complete cooking. You want to give the protein as much color as possible without overcooking it. If this is a fatty meat, once the fat begins to render at the bottom of the pan, give the meat a toss. Once the meat has finished cooking, then add the veggies back into the pan. This is also where you'll be adding things like stir fry sauces or other seasonings.
7) Mix, Plate, Serve. Toss the veggies and meat together just long enough that the veggies have finished cooking. Naturally, if noodles are being added to the stir fry, as we're doing today, this where the noodles will be added. During this (brief) cooking time, stir and toss constantly in order to fully coat everything in your seasonings of choice. Then it's out of the heat and onto a plate. Simple, quick, and versatile.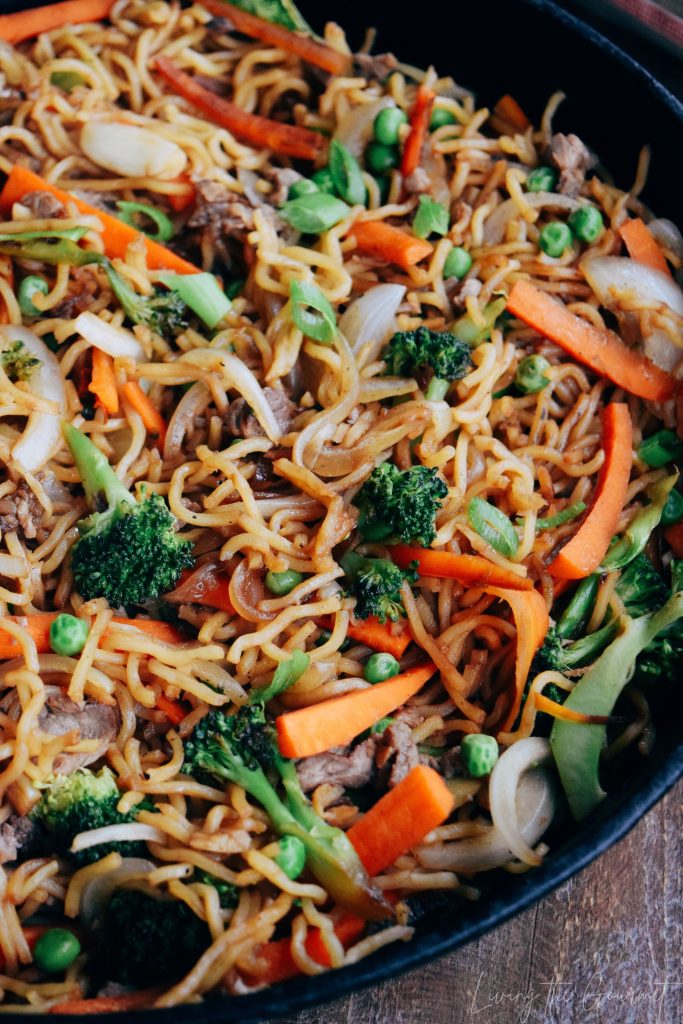 Print
Soba Noodle Stir Fry
---
Author:

Total Time:

30 minnutes

Yield:

4

-

6

1

x
2

carrots – sliced thin

6

–

8

cloves of garlic – crushed and chopped

1 cup

broccoli florets

1

sweet onion – sliced thin

1 cup

frozen peas

1 ½ cups

left over beef – sliced thin

1

inch piece of fresh ginger – sliced thin and chopped

1

package Fortune Stir Fry Noodles with seasoning packets
---
Instructions
Heat a large cast iron frying pan.
Place the broccoli in the dry pan and allow for the broccoli to get a slight char.
Add the sliced onion, garlic and carrots to the pan and again allow then to cook to a slight char.
Add the frozen peas, sliced left over beef and ginger to the pan and again simmer with the veggies for a minute or two and toss.
Set the pan aside while preparing the Fortune Noodles in a separate pan as directed on the package, adding the seasoning packet to the noodles.
Toss the veggies into the noodles when the noodles are finished cooking.
Prep Time:

10 minutes

Cook Time:

20 minutes

Category:

Main Dish

Cuisine:

Asian
Keywords: soba noodles, stir fry, beef, asian,
Recipe Card powered by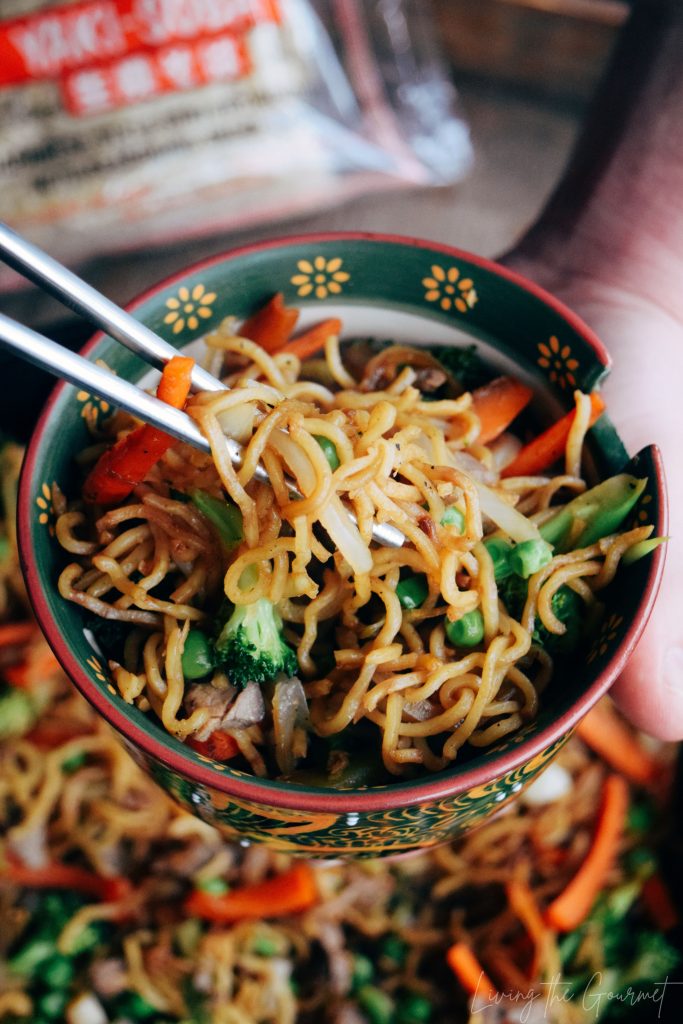 0