This post has been sponsored by Barceló Gran Añejo. All opinions expressed are my own. The following message is intended for those 21+. Please enjoy responsibly.
Today we're sampling a bottle of Barceló Gran Añejo, a Dominican rum. Aside from sampling the rum itself, we'll also be talking about what makes for a good rum, as well as some of the best ways to enjoy today's rum.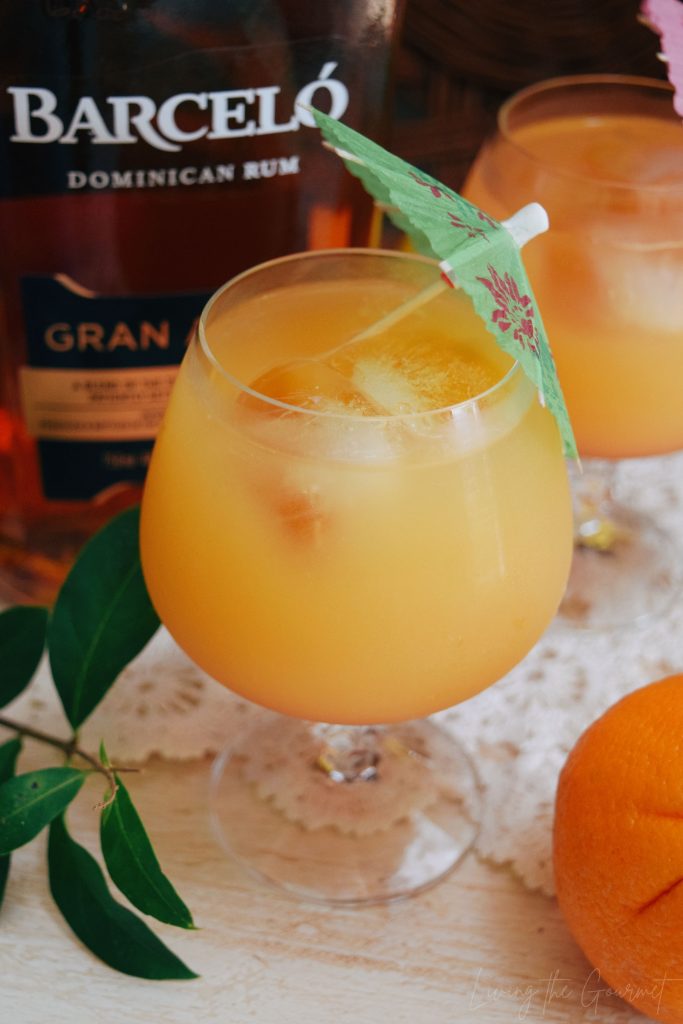 Rum – What is it, really?
For many thousands of years, humanity has been fermenting and distilling just about everything that 'can' be distilled or fermented. Grape wine has been with us for some eight-thousand years, and rice wine for roughly three thousand years, while distilled grain spirits date back roughly two-thousand years at the very least, and likely closer to three.
Sugarcane is no exception, and that's where rum comes in.
Rum is simply fermented sugarcane, which is then distilled. The results of the distilling process are then – usually – aged. Higher quality rums are aged in oak barrels, ideally used bourbon barrels. However, aging can also be performed in steel vats as well as other types of wooden barrels.
This aging process is where rum derives its characteristic amber color. If aged in oak barrels, rum will darken, whereas steel aged rum remains (nearly) colorless. After aging, blending is typically done. The blending process is essentially the combining of rums to achieve a consistent taste. This is also where the color of the rum is 'adjusted,' either lightening dark rums by blending in lighter rums, or further coloring darker rums with caramel, or filtering out any remnant color from light rums that may have overly darkened during aging. Is this a vast over simplification of the process? Yes, yes it is, but the general idea is there.
With that said, nailing down a precise definition for rum, or a precise process for the production thereof can be tricky. While most rum is produced in the Caribbean and South America, rum – or spirits that are almost indiscernible from rum – are produced pretty much everywhere sugarcane is grown. Large quantities are produced throughout Central America, parts of Asia such as the Philippines, as well parts of Africa such as Madagascar and Reunion Island, and lots and lots of other places, some of which don't actually produce sugarcane. To say that 'regulations differ' from place to place would be putting it mildly. As such, what qualifies as 'rum' in one jurisdiction might fail to make the grade in another.
However, rum is generally broken down and marketed via 'grades.' These include such classifications as Dark, Light, Premium, and Spiced Rums, the names of which are largely self-explanatory. Light rums, however, tend to have very little flavor aside from sweetness, and are typically used in cocktails as opposed to being consumed on their own or paired with food. Other varieties include Overproof Rums, which can contain in excess of 80% alcohol by volume. Again, these rums are typically used in cocktails. One interesting class of rum is Brown Rum, which is aged in charred barrels, and have a flavor closer to whiskey than the flavors one might typically associate with rum.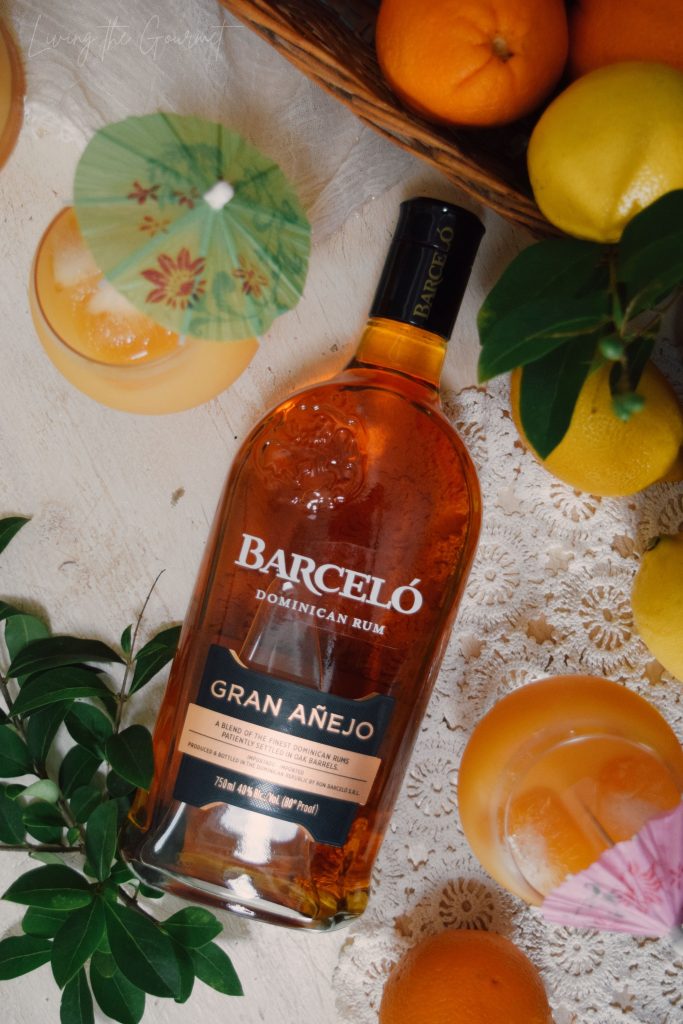 Finding a Good Rum – What to Look For
Unlike whiskey, it is intensely simple to know if you've got a 'good' rum on your spirits shelf.
To start, rum should never be 'cloudy.' Cloudy rums are good for one thing and one thing only – pouring down the drain. White rums should be clear, not unlike vodka, while darker rums should be varying shades of amber. Some darker rums will appear redder others, while the darkest of rums can appear 'amber-brown,' with some bordering on 'black.' Generally, however, regardless of how dark rum might appear, the color should fall somewhere along the 'amber spectrum.'
In terms of taste, rum should 'not' taste of ethanol. Unlike vodka or certain astringent sakes, 'alcohol' should be at most a background flavor. In the very best rums, alcohol should be barely – if at all – perceptible. If rum 'burns' or is 'sharp' tasting, or has any astringency, this is indicative of a low-quality rum. Instead, quality rums should be 'pleasant' or even 'festive' on the palate, with a complex bouquet of tastes ranging from sweet to smoky, carried on a delicate or 'smooth' texture.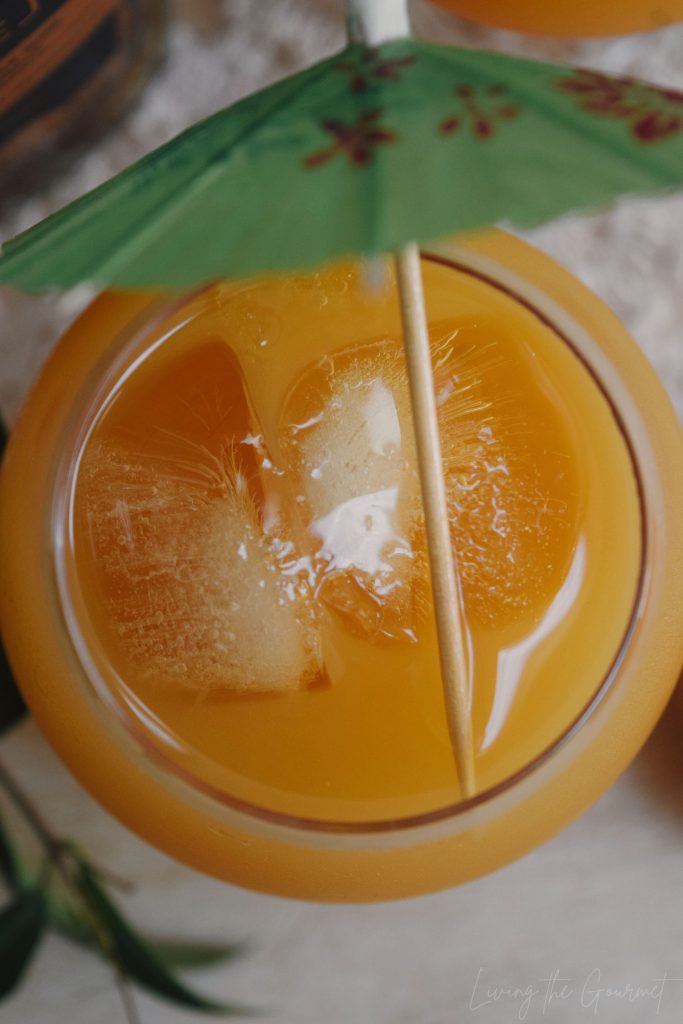 Tasting and Aromatics – The Review
With all of that out of the way, let's taste today's rum.
The Gran Anejo introduces itself with oaken aromatics, think antique wood veiled over vanilla and coffee essences. This creates a rich and pleasantly complex bouquet. On the palate, the rum features a sugary sweetness punctuated by notes of syrupy vanilla, with subtle hints of spice towards the end. The finish is neither overly long nor overpowering, but leans quite a bit on those ending spice notes mentioned earlier.
A very pleasant rum from start to finish.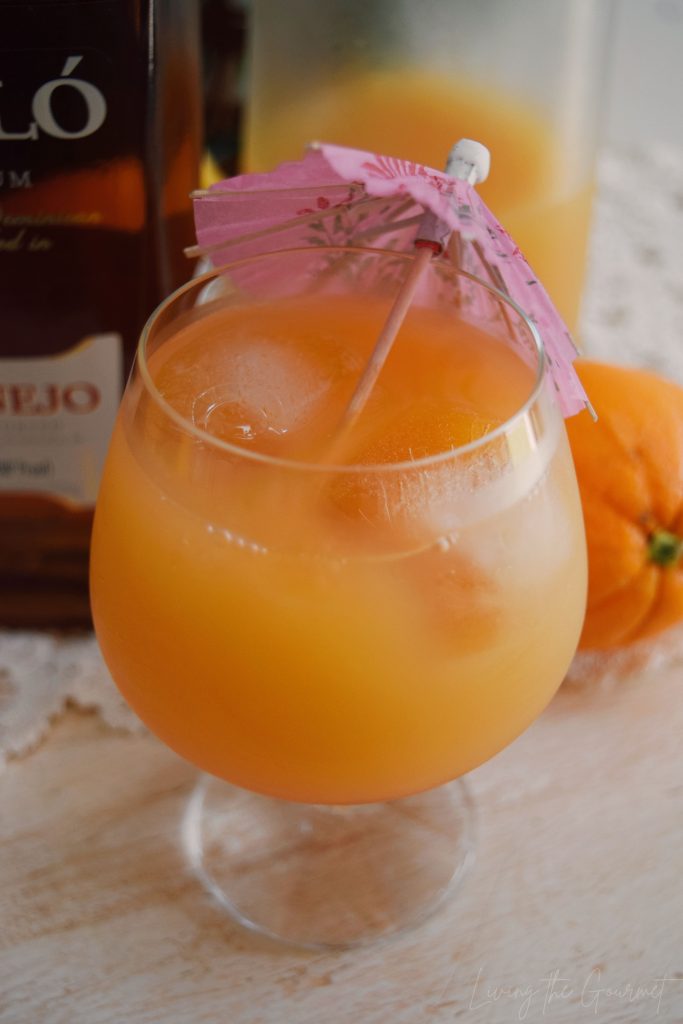 How to Enjoy Today's Rum
1) Neat. The Gran Anejo is one that can definitely be enjoyed on its own.
2) Cocktails that Complement the Rum. I'm of the opinion that quality rums are best enjoyed neat or on the rocks, but if you're going to mix quality rums in cocktails, I believe it's best done in drinks that complement or play to the rum's finer points – such as in today's swizzle.
3) Cheese Platters. A platter of aged gouda or cheddar, or perhaps camembert, paired with crostini, nuts, and perhaps something like candied pineapple or other such dried fruits would pair deliciously.
4) Steak. Seared or grilled steak and rum have long been considered a 'perfect match,' and there's a reason for that. They really do go together beautifully. Steak topped with sauteed or caramelized mushrooms and greens would be ideal in this case.
5) Fish. This is considered another 'by the book' pairing, though I sense that this has more to do with rum's 'nautical' history than anything else. While I've never personally been a fan of rum and fish, I'm definitely in the minority on this one. Think ceviche, think baked tilapia, stewed salmon, or fried cod, all of which are considered 'traditional' rum and fish pairings.
Print
Rum Swizzle featuring Barceló Gran Añejo
Author:
Prep Time:

5 minutes

Total Time:

5 minutes

Yield:

4

cocktails

1

x
Cuisine:

Bermudian
8 ounces

Barceló Gran Añejo

8 ounces

pineapple juice

8 ounce

orange juice

1 teaspoon

Angostura 

bitters

2 tablespoons

Grenadine
Crushed ice
Maraschino cherry, for garnish
Instructions
In a large pitcher, combine crushed ice, Barceló Gran Añejo, pineapple juice, orange juice, bitters, and grenadine.  Mix vigorously.
Serve in desired glasses and top with a Maraschino cherry if desired.  Enjoy!
Keywords: cocktails, rum, rum swizzle, drinks, beverages
Recipe Card powered by
1