This post has been sponsored by Texas Sweet Heat. All opinions expressed are my own.
Homemade flatbreads (or perhaps they're homemade wheat tortillas), are one of my absolute favorite recipes in the world, and we'll be pairing them with a little help from my new friends over at Texas Sweet Heat, makers of 11-time award winning gourmet salsa. Seriously, their salsa is delicious, but more on them below.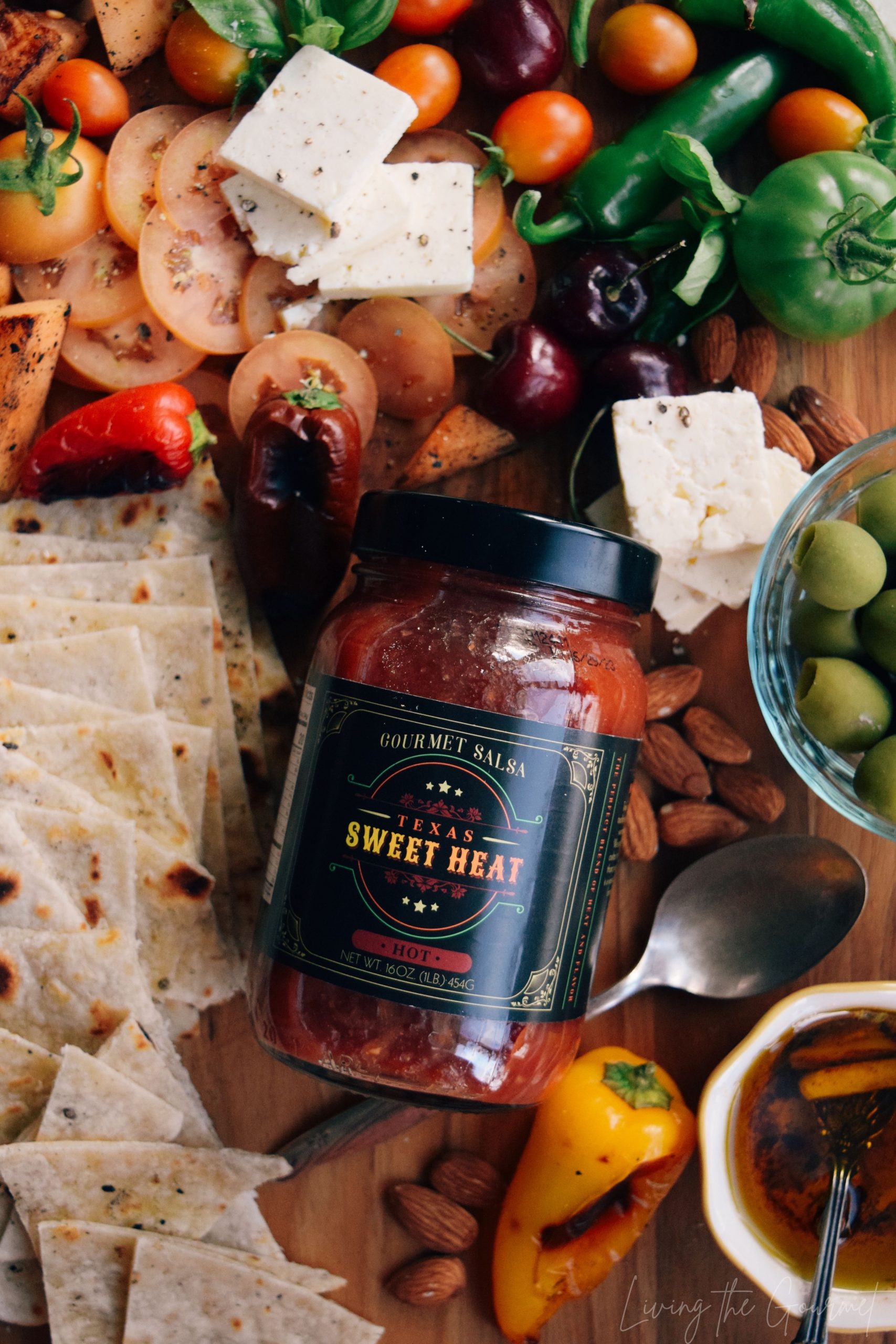 I actually have a couple of different ways that I make these at home. Slight tweaks to the moisture, to how I knead the dough, added flavors such as herbs or spices, all make a 'huge' difference in how these flatbreads come out. In fact, at the risk of being 'too' honest, flatbreads rarely come out 'quite' the same way twice. Sometimes they come out very fluffy, other times they come out quite thin, sometimes they fold nicely like a wrap, other times they're more like a pita.
Why, though? The simplest answer is that they are 'very' sensitive to how you make them, to the point where even a slight deviation can result in a 'very' different flatbread.
Regardless, once you get the hang of making these, they become what I consider a cornerstone home cooking recipe. Now, without further introduction, let's dive into making some flatbreads.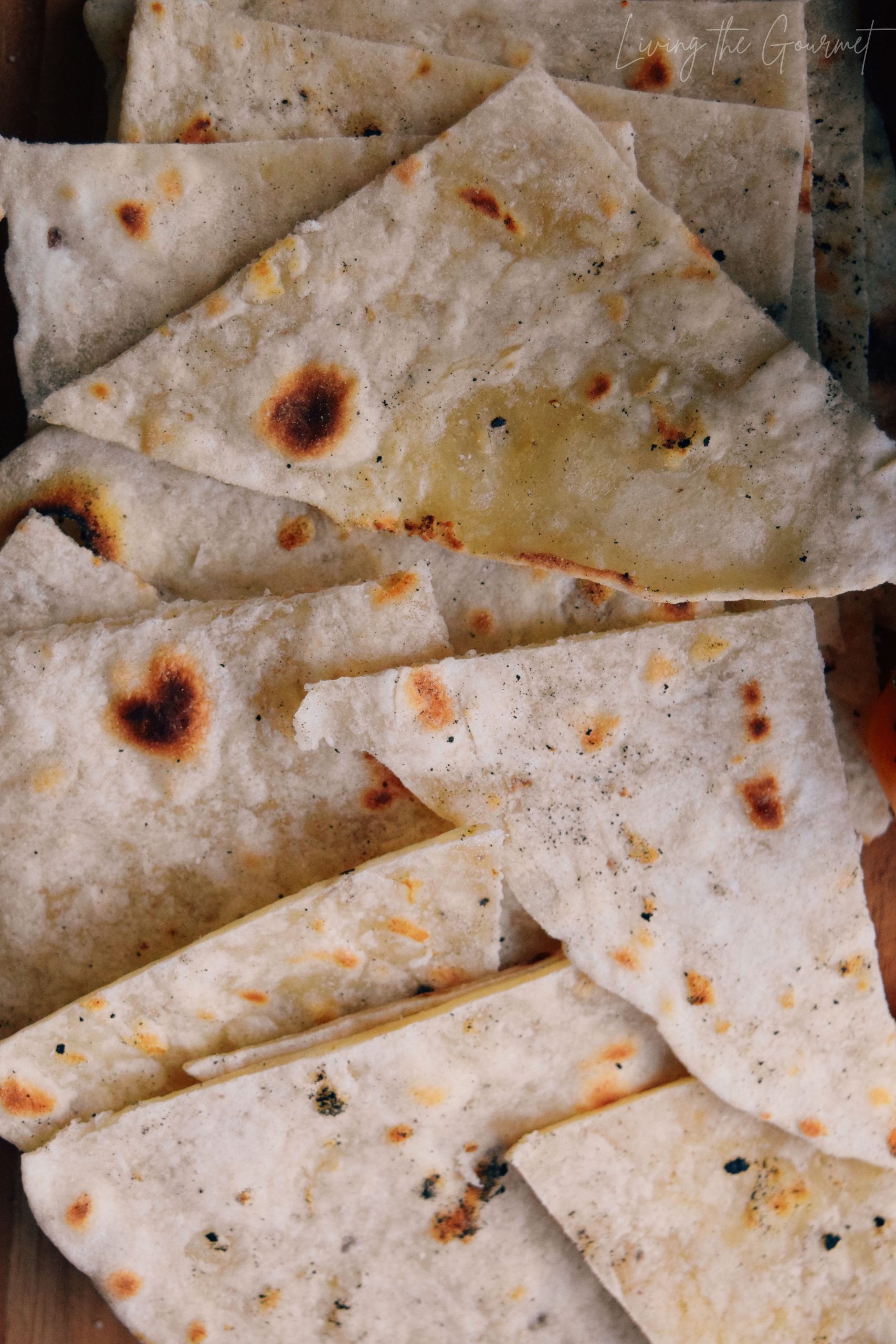 Why I Love Homemade Flatbreads, and why You Should Too
1) Versatility. Today we're pairing the flatbreads with Texas Sweet Heat Salsa, and with the parmesan cheese and black pepper baked into the flatbreads, the combination is simply perfect. However, your use for flatbreads really is limited solely by your imagination. Think tacos, egg wraps, sandwich wraps, dips, quesadillas, as dinner bread, as the 'plate' for starters.
2) Simplicity. These use just a handful of basic ingredients, and one of the simplest 'breadmaking' methods possible. Once you've made them a couple of times, have gotten used to how the dough reacts, this really is one of the simplest recipes for homemade 'bread' available, as well as one of the most versatile, as explained above.
3) They Keep. These keep for one to two days. I usually keep mine a zip lock bag right on the counter, or in the freezer for up to three months.
4) They Heat Up Beautifully. Pop them in the toaster oven, or simply re-heat them dry on the griddle for a few minutes, and you're good to go.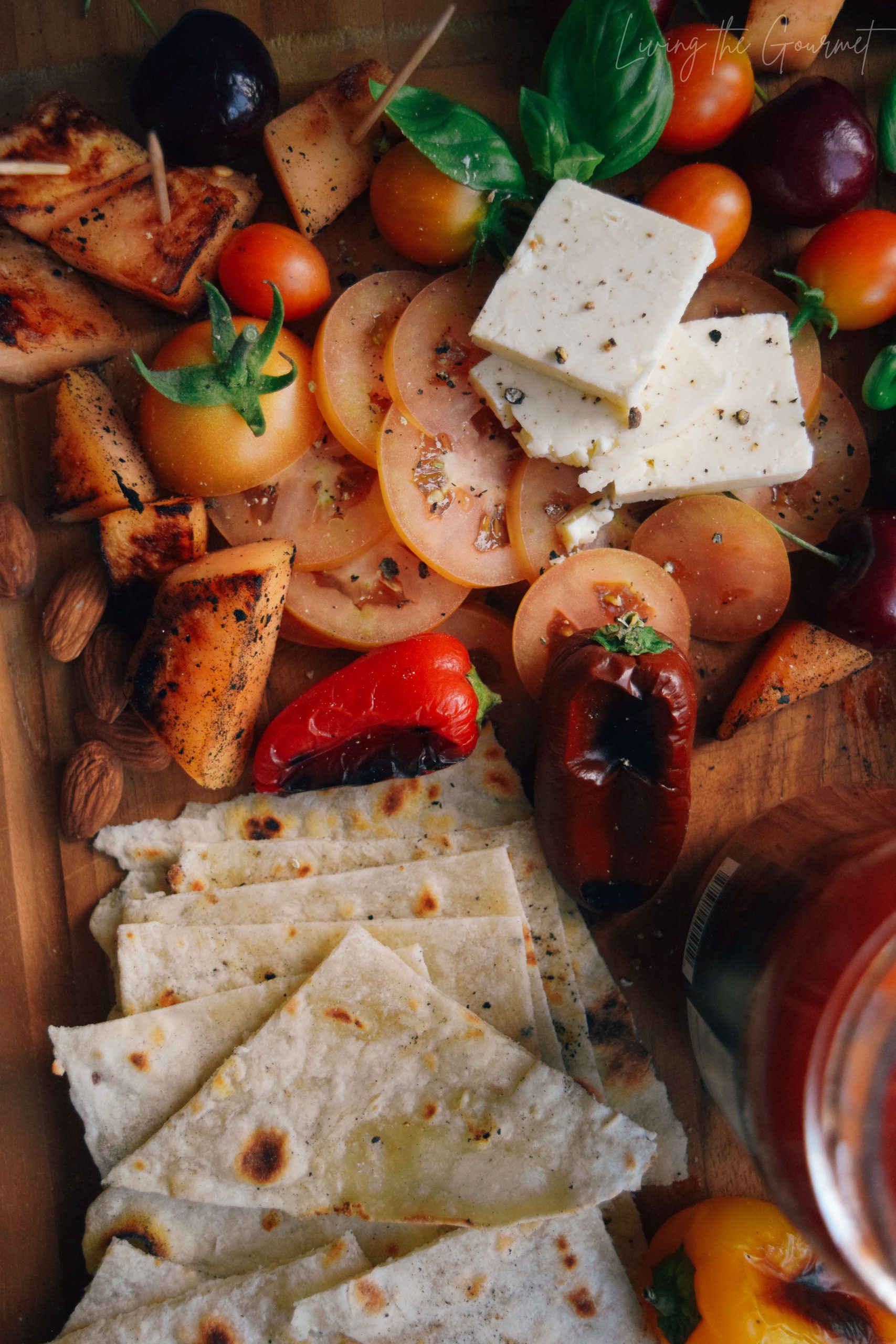 Ingredient Notes and Tips
1) The Flour – All-Purpose is a must. Cake flour will result in flaky flatbreads that don't hold together. Bread flour will result in hard, rubbery flatbreads. All-Purpose is what you want. But why is this? In a word – protein. To understand this, let's begin with all-purpose flour and work our way down…and up…from there, since all-purpose flour is a midpoint between the three. All-purpose flour has been processed and ground down until only the starchy endosperm of the original wheat grain remains. This has the effect of 'standardizing' all-purpose flour to around 9-10% protein content. By contrast cake flour contains no more than 8% protein, while bread flour sits at a comparatively hefty 11-13%. This might not seem like a big difference, but consider that the less 'protein' flour contains the 'lighter' and less dense the resulting baked good is. By contrast, the more protein flour has, the more 'chew' and 'body' a baked good will have. Not only that, but flour requires protein to produce gluten, and gluten is what gives bread dough its 'stringy bits' that make the dough elastic enough to knead. Thus, for a light and airy cake, cake or pastry flour is the order of the day. For an excellently textured pizza dough, bread flour will give the best results. By contrast, you could just use all-purpose flour for either one, and get a fine result all the same.
Pro-Tip: Just to be safe, always default to all-purpose flour unless a recipe specifies otherwise.
2) The Grating Cheese: Pecorino Romano vs Parmesan vs Reggiano. The rule here is that if you like the grating cheese enough to eat it on its own, it will work just fine in today's recipe. That said, one of the most enduring 'Food Myths' is that all grating cheese is more or less 'the same.' To start, Parmesan is simply American produced Parmigiano Reggiano – both are produced from cow's milk, and both are aged for two or more years, which imparts the cheeses with what many describe as a 'sharp' and 'salty' flavor. Parmigiano Reggiano 'must' be produced in Italy due to EU and Italian trademark laws. So, at least in this case, the two grating cheeses are 'basically' the same, although Reggiano is considerably pricier, and regarded to be of generally higher quality overall. Pecorino Romano, by contrast, is produced from sheep's milk, and is aged for less than a year, giving it a slightly less sharp and considerably less salty flavor. Despite these differences, these three cheeses are often used interchangeably, and once they've been melted over sauce, or baked into something like a lasagna, few if any palates would 'really' be able to tell the difference unless these cheeses were used in positively 'silly' amounts.
Bonus Fact: Locatelli is 'not' variety of cheese, it is instead an Italian brand of Romano.
3) The Olive Oil – Extra Virgin and Full Fat are a must. The olive oil is acting as the 'fat' of today's recipe. The flavor of the olive oil is also going to come through quite a bit. Thus, you want good tasting, extra virgin olive oil. You do 'not' want light olive oil, otherwise the flatbreads will lose a lot of texture, and risk falling apart.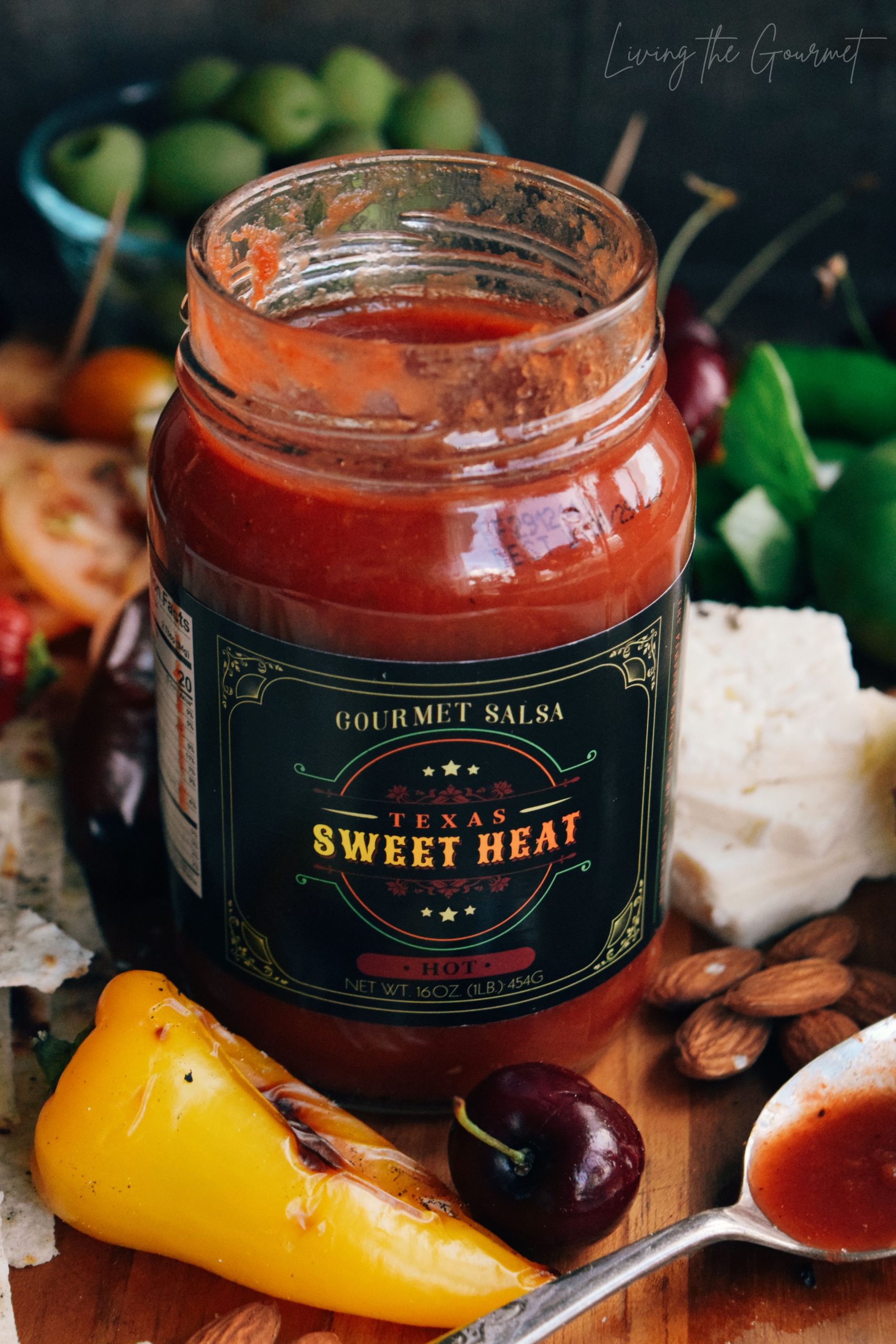 4) Texas Sweet Heat Salsa. If you're going to put these flatbreads out as a starter with 'just' a salsa, that salsa needs to be 'really' good. Texas Sweet Heat is 'that' salsa, and they have the awards to prove it. Texas Sweet Heat salsa operates under the idea that, as P.J. Birosak wrote in the book 'Salsa,' "An authentic salsa should possess an element from at least three of the following flavor categories; sweet, sour/tart, spicy/hot, savory, herbal or aromatic. Without this tripodular balance, the recipe usually fails to titillate the taste buds and entice the senses." True to that philosophy, every bite of Texas Sweet Heat Salsa is a perfect balance of fruit-forward sweetness and spice, carried on a texture that's neither overly watery nor unpleasantly thick. Delicious balance is what they've achieved with their salsa. Boasting no artificial flavors or preservatives, and being both gluten and trans-fat free, while donating 10% of profits to charity, Texas Sweet Heat is a salsa that's not only delicious, but that you can feel good about eating. Try them, I promise you won't be disappointed – I certainly wasn't.
Tips for Preparing the Best Homemade Flatbreads
1) Start with the Recipe Below. To start, begin with the recipe I included bellow in the recipe card. That is, combine the ingredients, mix them into a dough, and then begin kneading.
2) While Kneading. Once you've begun kneading, that's where 'you' need to take over. As you knead, you want the dough to feel 'moist' but not 'wet.' You want it to be slightly sticky, but you don't want it sticking to your fingers to point of making a mess either. Conversely, you don't want the dough to be flaking or 'sand-like.' If any of that 'is' happening, you need to begin adjusting by doing the following…
3) Is the dough too dry? If the dough is dry, meaning it isn't moist to the touch, or if it's flaking, simply add water – but only add water in roughly quarter-teaspoon intervals or less, kneading as you go until you have achieved a balanced dough.
4) Is the dough too wet or too sticky? If so, simply do the following – dust the surface on which you are kneading the dough with flour, and rub a 'pinch' of flour onto the dough itself, and continue the kneading process. Repeat this until you have achieved a 'balanced' dough.
5) A Hot Griddle or Large Pan. Here again, we are looking for balance. We want a 'moderately' hot, dry griddle or large pan. Preferably cast iron for best results, though stainless still or copper will suffice. Do 'not' use nonstick for this recipe. No oil, no nonstick spray, no butter. Dry.
Print
Simple Cheese Flatbreads
Author:
Prep Time:

10 minutes

Cook Time:

15 minutes

Total Time:

25 minutes

Yield:

4

-6

1

x
1/4

cup fresh Parmesan cheese (or Romano), grated

3 1/2 cups

flour

1 1/2 tsp

. salt

1 tsp

. fresh ground black pepper

4

tbs. olive oil

8 oz

. water
Instructions
Place the flour in a large bowl add the salt, black pepper, and grated cheese.

Make a well in the middle, add the olive oil and slowly add the water; stirring with a fork to incorporate the water into the flour.

The flour should come together and be a bit moist.

Knead the flour for a minute or two.

Heat a large cast iron frying pan.

Pull a golf ball size of dough and flour the rolling pin and the surface.

Roll out the dough into a thin disc.

Place in the hot frying pan.  When a bubble or two appear flip the dough and finish cooking on the other side.
Recipe Card powered by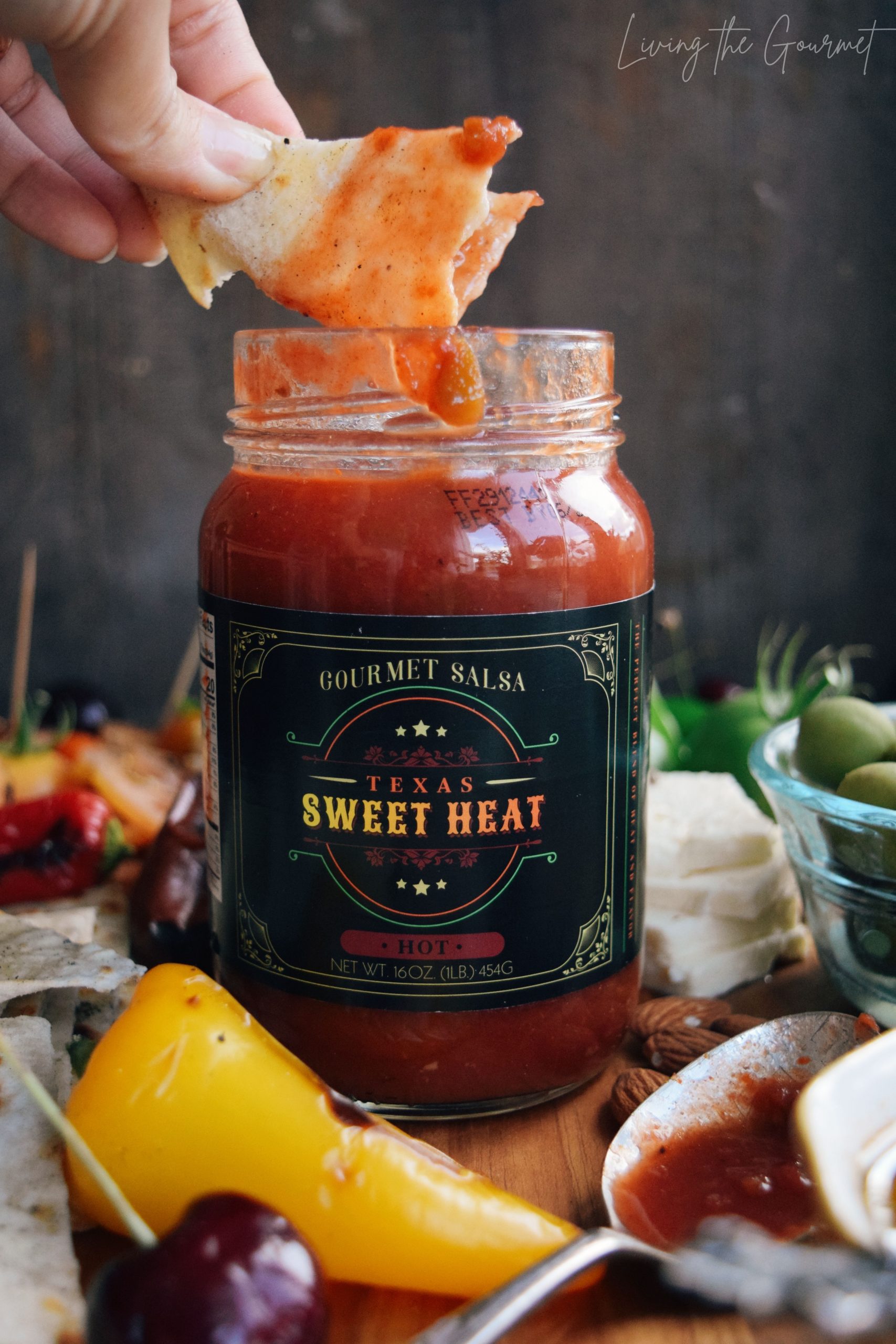 1