This post has been sponsored by Cuisinel. All opinions expressed are my own.
Today we're preparing a batch of pork and jalapeno fajitas, topped with avocado, honey, and pears. We'll be preparing today's fajitas with a little help from my new friends over at
Cuisinel Cast Iron
, whose cookware comes with a lifetime guarantee, but more on them in just a minute.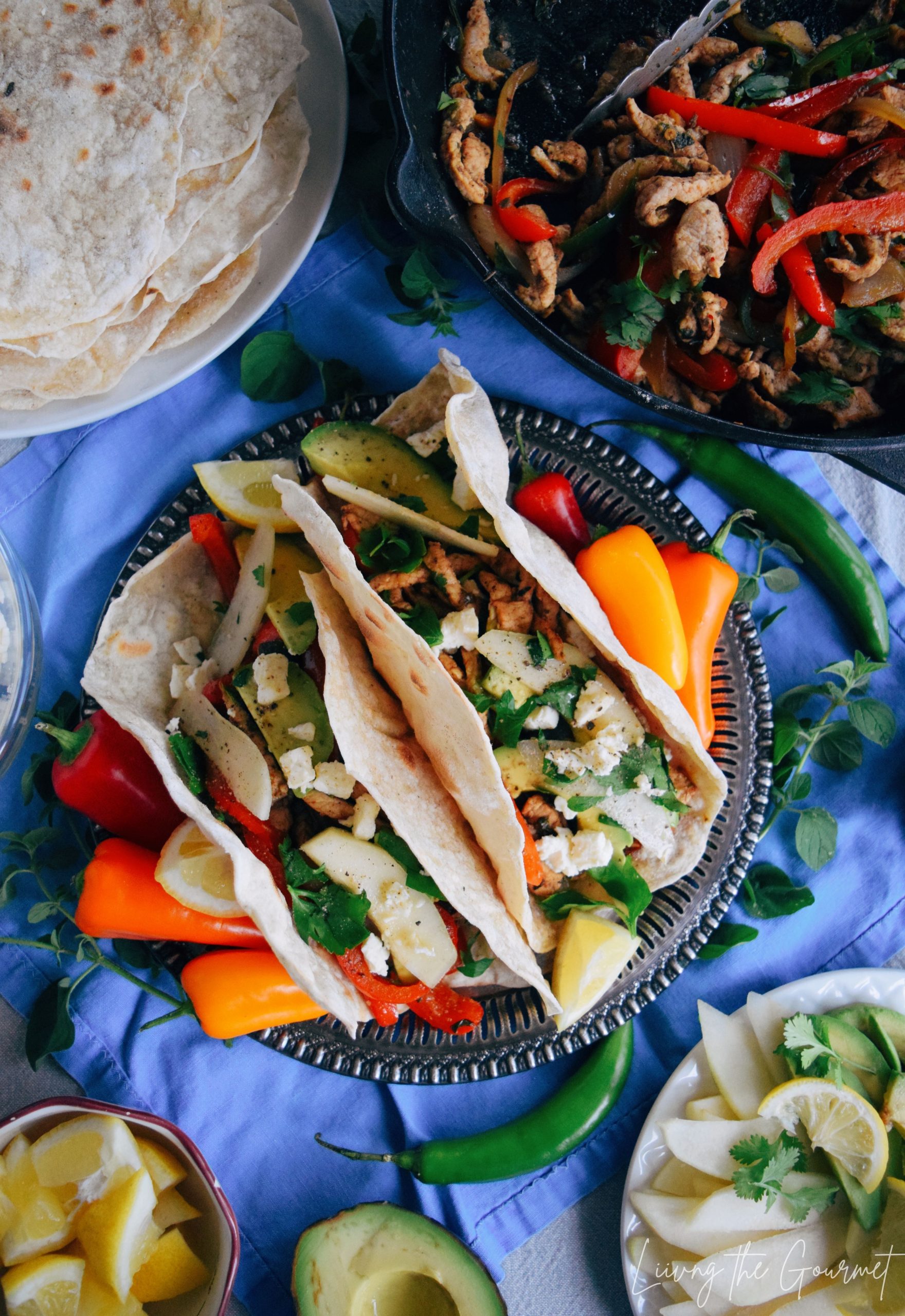 Why You'll Love Today's Fajitas
1) Super Simple. Featuring no exotic ingredients or complex cooking methods, today's fajitas are accessible to home cooks of all skill levels. If you can sautee peppers and garlic, and grill up some pork, you can make today's fajitas. In fact, the hardest part of today's recipe is likely slicing the avocados, but follow my guide below and even that'll be a breeze.
2) Perfect for Summer. Today's recipe, while satisfying, is perfect for the warmer weather. Being quick and simple to prepare means no time standing over hot stoves or grills. Not only that, but today's fajitas are light enough to be enjoyed outdoors under the sun or out on the deck on a warm summer night.
3) Build them Your Way. While we're using pork, today's recipe works great with either beef or chicken as well. Conversely, you could also ratchet up the heat by dicing in a few serrano or habanero peppers. Also, it goes without saying that the choice of cheese is completely up to you, although I'd recommend either feta, shredded cheddar, mozzarella, or Oaxaca – or a mix of these cheeses.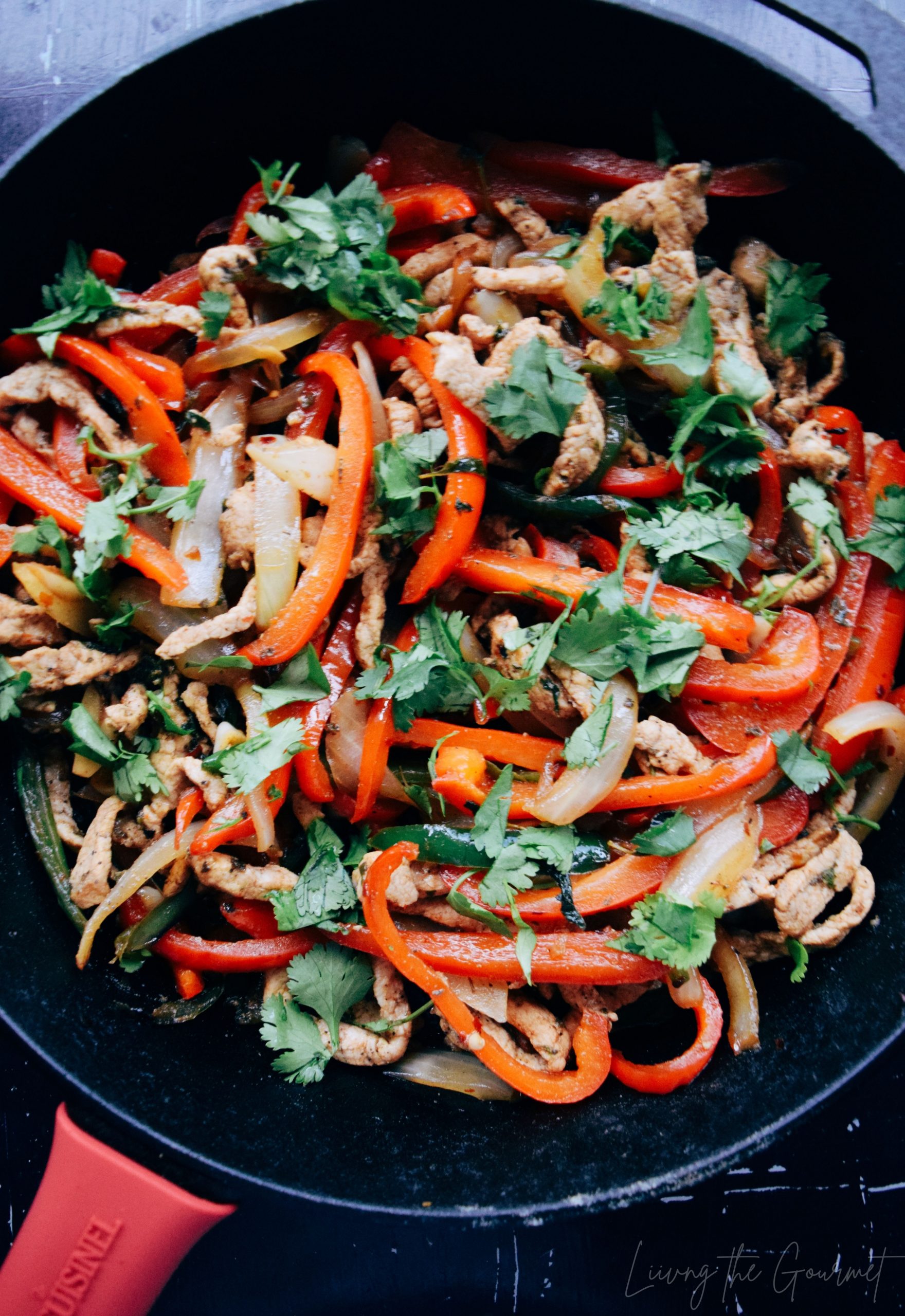 Cast Iron – The Choice of Professional Chefs (& Why It Should Be Your Choice Too)
We're using homemade flatbreads in today's recipe, and I always make my flatbreads either on a circular cast iron griddle, or in my largest cast iron pan.
Similarly, today's peppers were sauteed with garlic and oil in a cast iron pan.
The pork was prepared in a cast iron pan before being combined with the peppers…in a cast iron pan.
I even cooked my eggs this morning in a cast iron skillet.
Long story short, there isn't much that goes on in my kitchen that doesn't at some point find its way into or onto a cast iron pot, pan, griddle, or skillet.
In all seriousness, as anyone who follows Living the Gourmet has probably guessed from my pictures, I have more cast iron pans, pots, skillets, and griddles than I have space to store them – and I'm not exaggerating. I have them everywhere I have space to have them. Most of these cast iron essentials have been with me for some two decades now, some even longer, and they've 'all' seen near constant use, and yet not a single one has worn out or is in anyway 'damaged.' And that's not because I'm gentle with them or take perfect care of them; I'm not and I don't.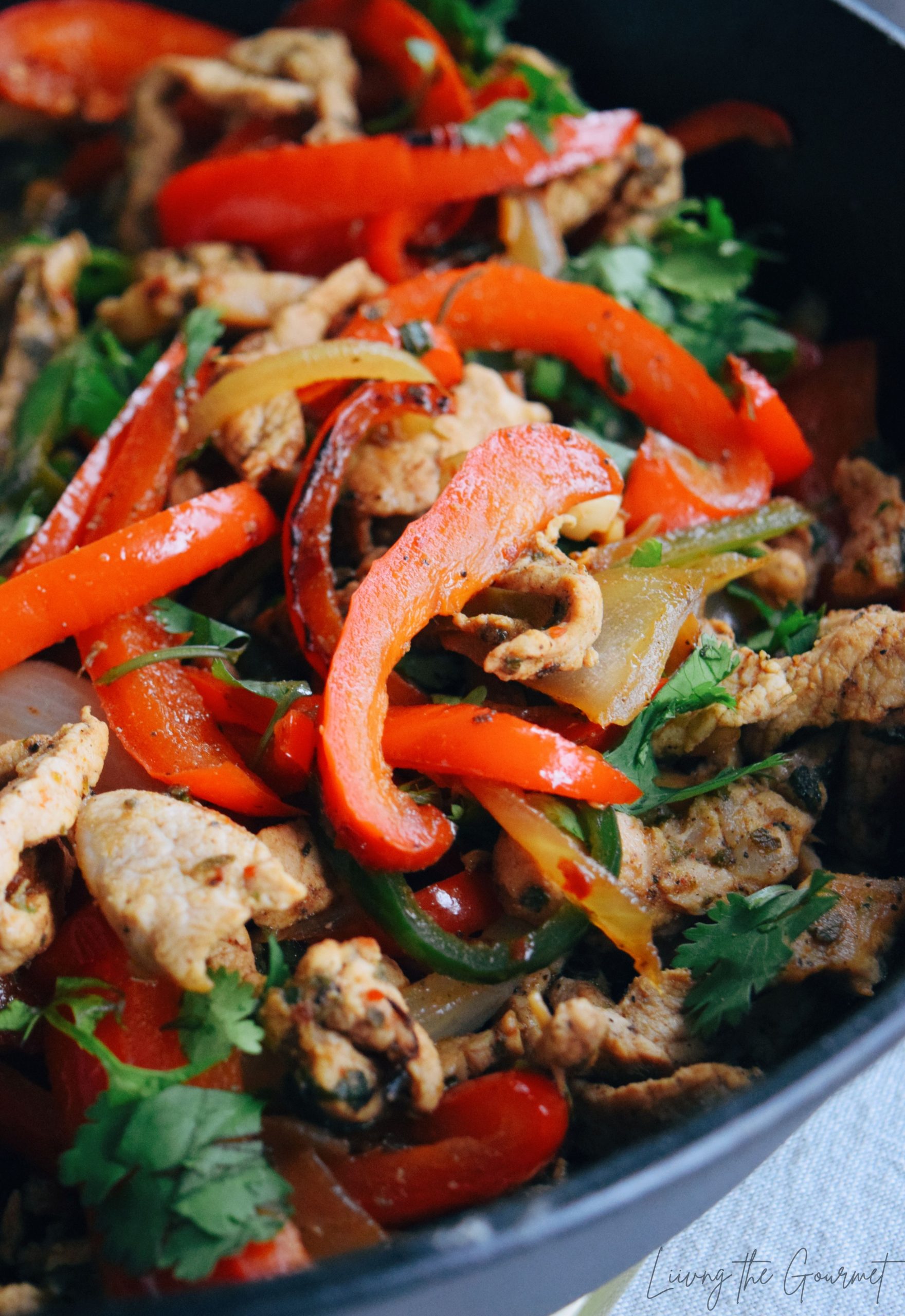 The First Reason to Love Cast Iron: It's Tough
Read any review or 'pros and cons' article about cast iron, and the first 'pro' is almost always a litany of all the ways in which cast iron 'never wears out' or can 'take a beating.' And in my experience, cast iron more than lives up to its reputation as being nigh indestructible. I would go so far as to say that when it comes to even the heaviest of kitchen duties, cast iron 'is' indestructible. Wooden utensils are nice, but cast iron will more than stand up to your choice of heavy metal ladles, spatulas, spoons, and knives.
Not only that, but unlike other metallic kitchenware, cast iron can handle the most furious of open flames and the hottest of ovens without fear of the iron either melting or seeping into your food.
In other words, cast iron is a material that's made to be used and abused. If your cast iron has broken or chipped, it's likely because someone took a jackhammer to it when you weren't looking…and that hardly qualifies as 'kitchen duty.'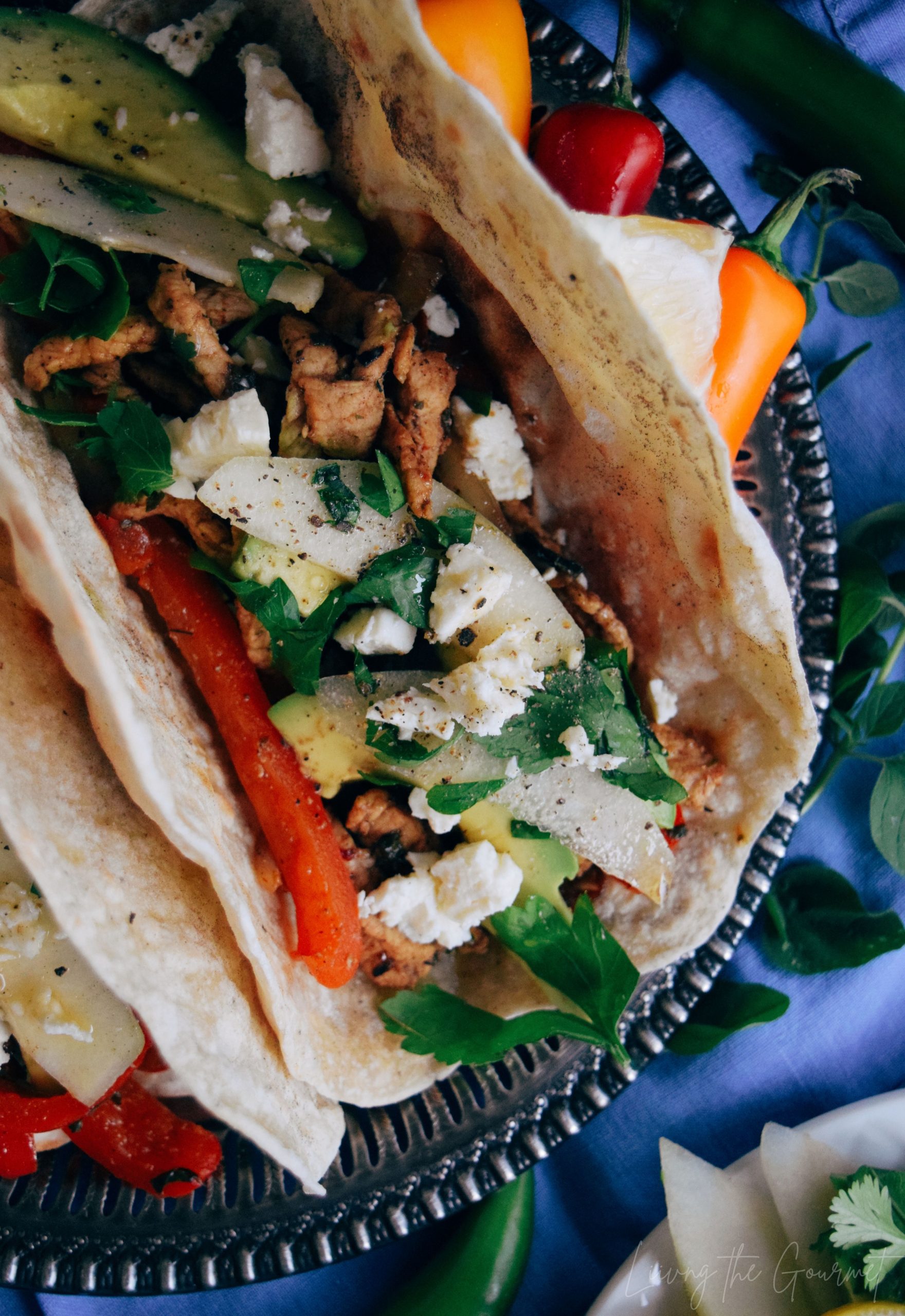 Reason Two: It's Versatile
That 'toughness' translates to versatility. Since this is cookware that can handle any temperature and any combination of utensils, this means that cast iron is cookware that's up to any task. I've used my cast iron pans and griddles for everything from grilling steaks to making pancakes to charring peppers. On the other end of the spectrum, I've baked banana bread in my cast iron loaf mold, and made biscuits in my largest iron pan.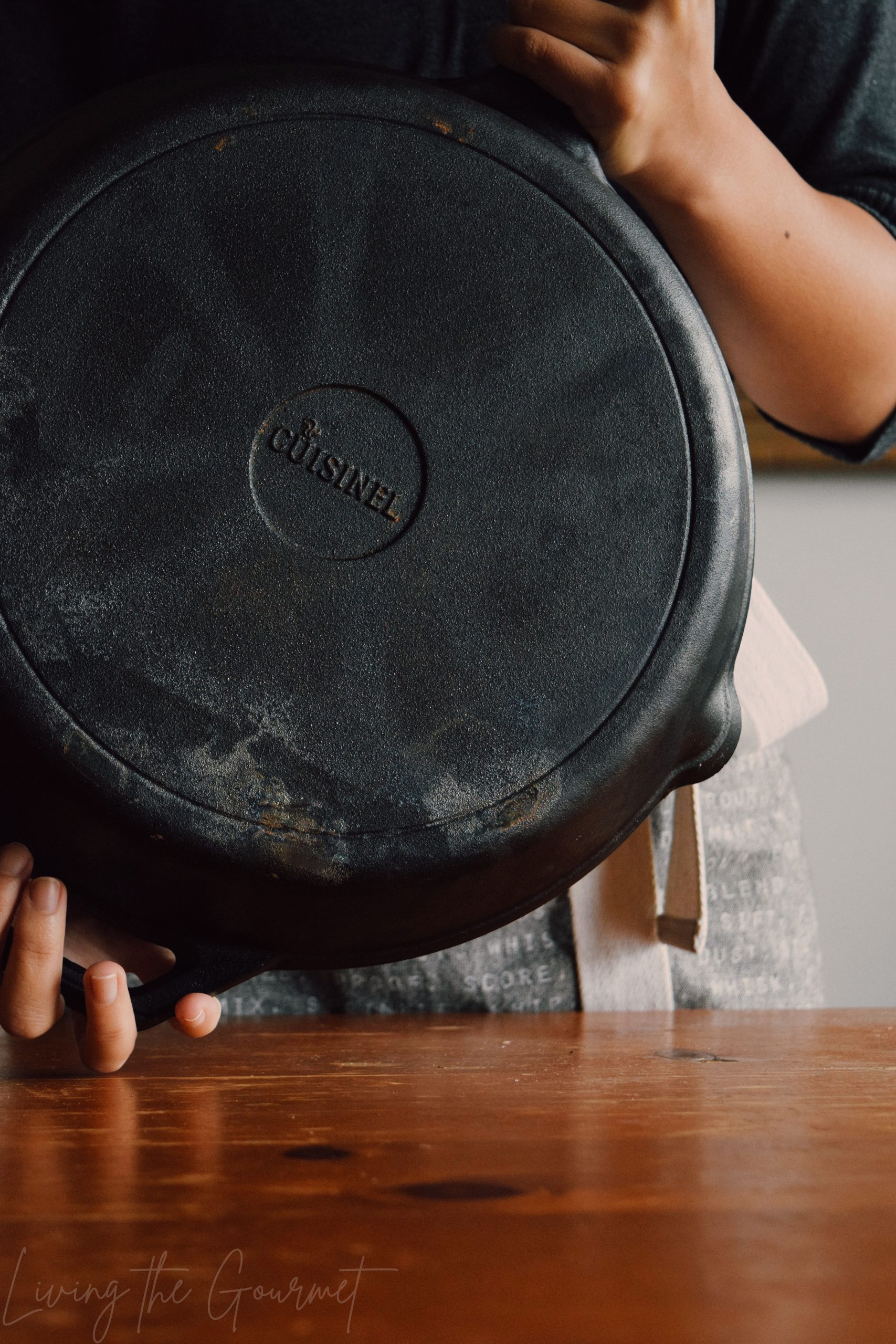 Cuisinel – Your One Stop Shop for Cast Iron
With all of that said, what are you waiting for? To start cooking like a pro with you own set of cast iron, check out my friends over at Cuisinel, whose affordable line of cast iron comes with a lifetime guarantee.
Not only that, but their pans come pre-seasoned in vegetable oil, meaning you can get cooking straight away – although they do suggest starting off by cooking something high in fat, or with lots of oil for best results. They're products also come with a nifty silicon grips for easy handling, such as the one shown in the pictures today.
So, I'll ask again, what are you waiting for? If you're reading this, then you're probably someone who loves to cook, and if you love to cook you should have a set of cast iron.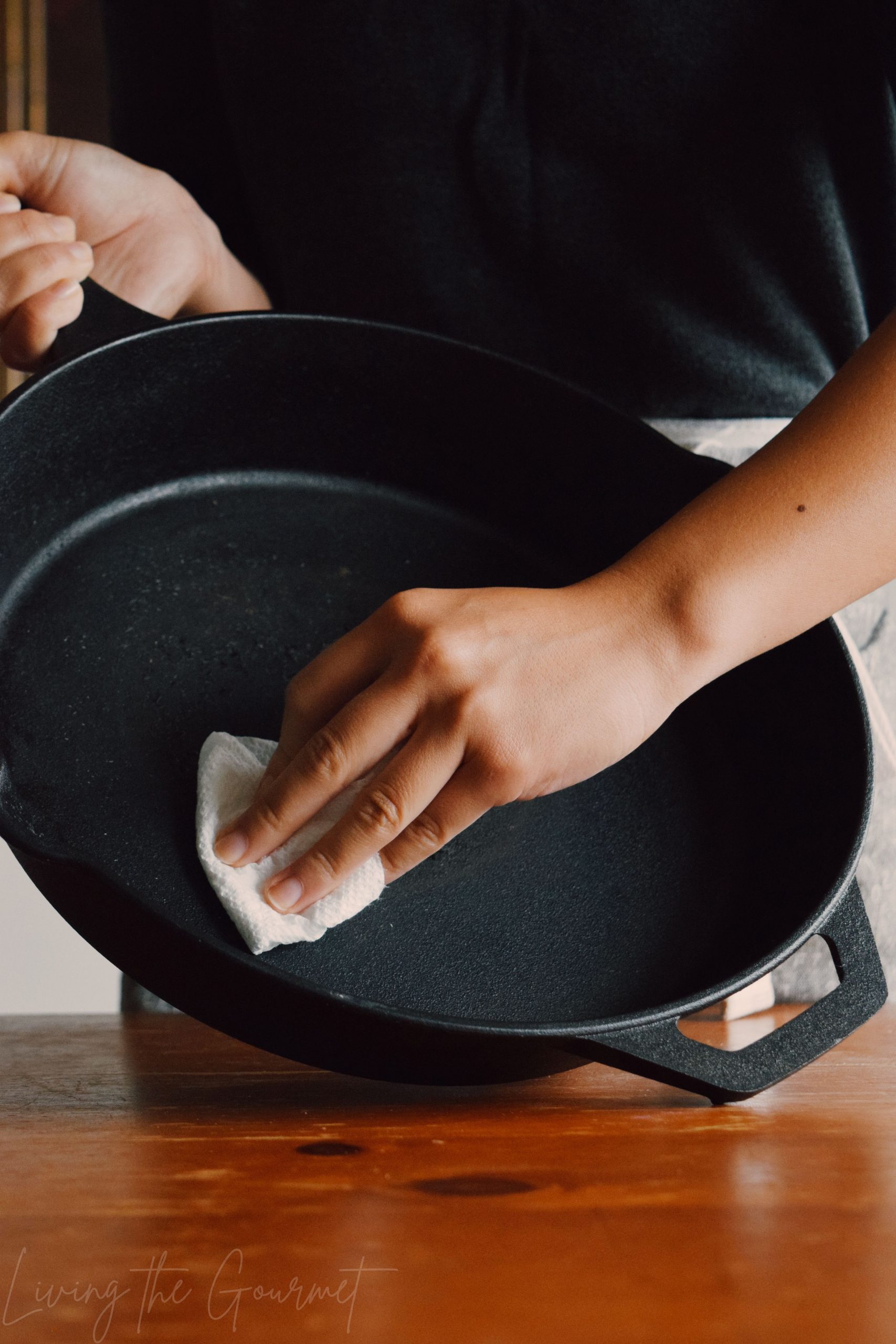 Taking Proper Care of Your Cast Iron
Even the toughest material, however, requires proper care – but even here, this care should be more or less 'common sense.'
First off, when cleaning your cast iron, I start off by scraping any bits that are left behind in the pan, wiping out the pan, and then a quick rinse with water. After that, I wipe the pan down thoroughly with a paper towel. Tip: if the oven is still hot I pop it in the oven. Since iron rusts, you want to dry your pans down thoroughly.
To ensure your cast iron remains as non-stick as possible, you'll want to apply a thorough coating of vegetable oil – but this last step is optional, especially if you already cook with lots of oil, or cooked food high in fat, such as fish or meat.
In short, be sure to dry your pans after rinsing. For best results, apply an occasional coating of vegetable oil (interior and exterior). Now, that wasn't so hard, was it?
But what if it's too late? What if your cast iron has already developed rust? The truth is, this happens to professionals and home cooks alike. Thankfully, restoring a rusted pan isn't that much of a hassle. Simply rub the effected area down with kosher salt and steel wool, then clean the pan as you would normally, then be sure to dry it thoroughly and re-season with vegetable oil.
Again, even when talking about taking care of cast iron, you get a sense of just how unyielding this stuff is.
For more tips, check out this care page from my friends over at Cuisinel.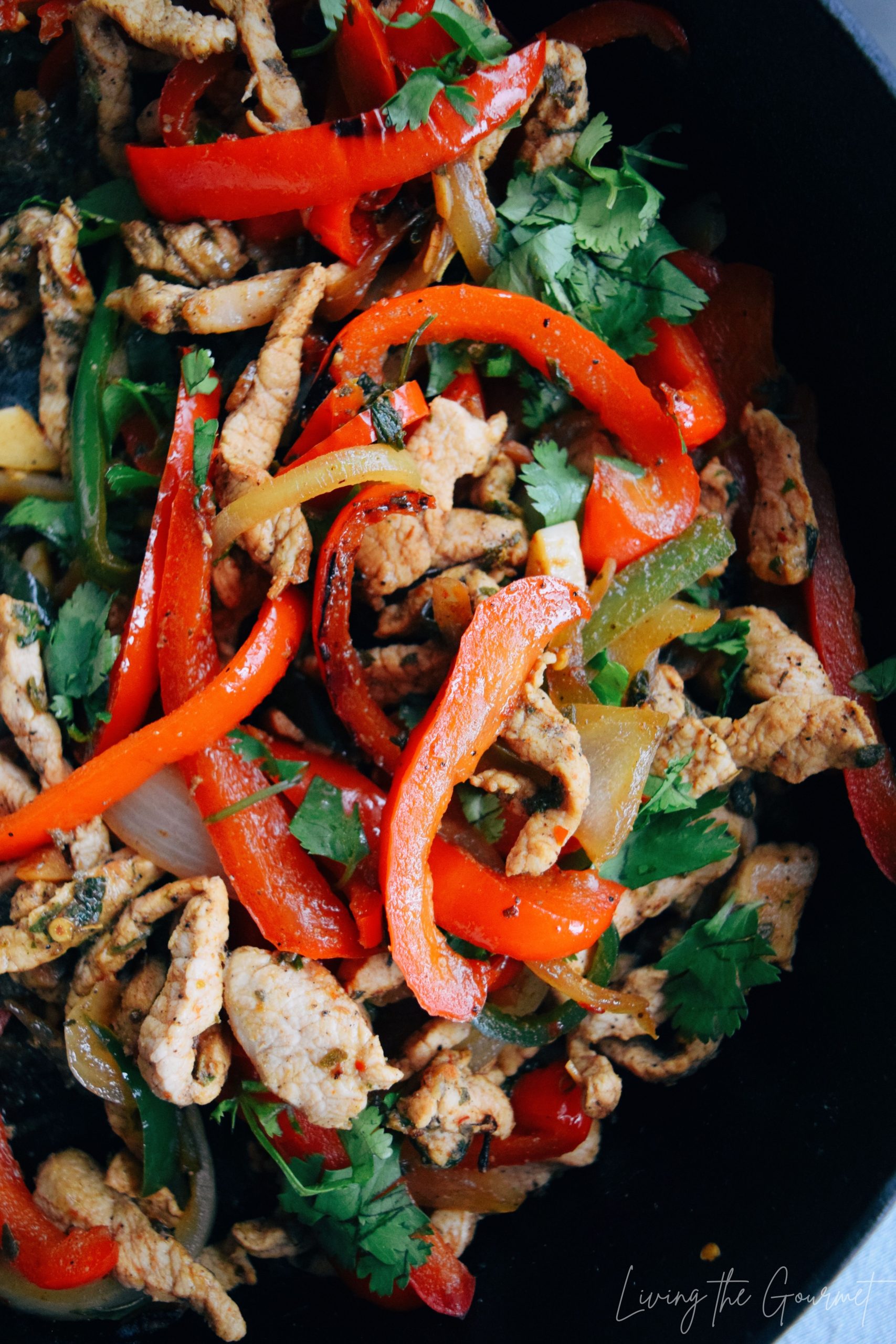 Avocados – How To Pick, Ripen, and Slice an Avocado
Alright, I opened by promising you some pro-tips on avocados, and here they are.
For starters, how do you pick the right ones? And once you've got them, how do you know when their ready eat? Also, how does one avoid 'avocado hand?'
Here are a few tips for doing just that:
1) Color First. While color varies slightly between varietals of avocado, in general if you plan on eating them within a day or two, you'll want to start by selecting avocados that are roughly lighter than 'forest green,' but darker than 'kelly green.' Hess avocados, by contrast, start off quite dark and turn almost black as they ripen. Brown, drab dark green, or splotchy black is overripe – avoid those.
2) The Squeeze. Despite outlets ranging from ABC News to agricultural insiders pleading with consumers to stop squeezing avocados, we haven't and there's a reason we haven't – it works, kind of. Albeit, it leaves behind a lot of bruised fruit, and people often aren't quite sure 'what' they're squeezing for other than that 'kind of soft means edible.' With that in mind, pressing ever so gently at the top of an avocado will tell you if it's ripe or not – no need to go giving these little green guys the stress ball treatment. If the top yields ever so slightly to gentle pressure, it's ready to eat.
3) The When. The question now is 'when' are you planning on eating them? If you don't plan on using your avocadoes 'right away,' there's no harm in stocking on light green, rock hard avocadoes, since they'll ripen just fine at home if kept at room temperature. Remember, 'ripe' isn't synonymous with 'quality' or 'good taste,' it just means ready to eat.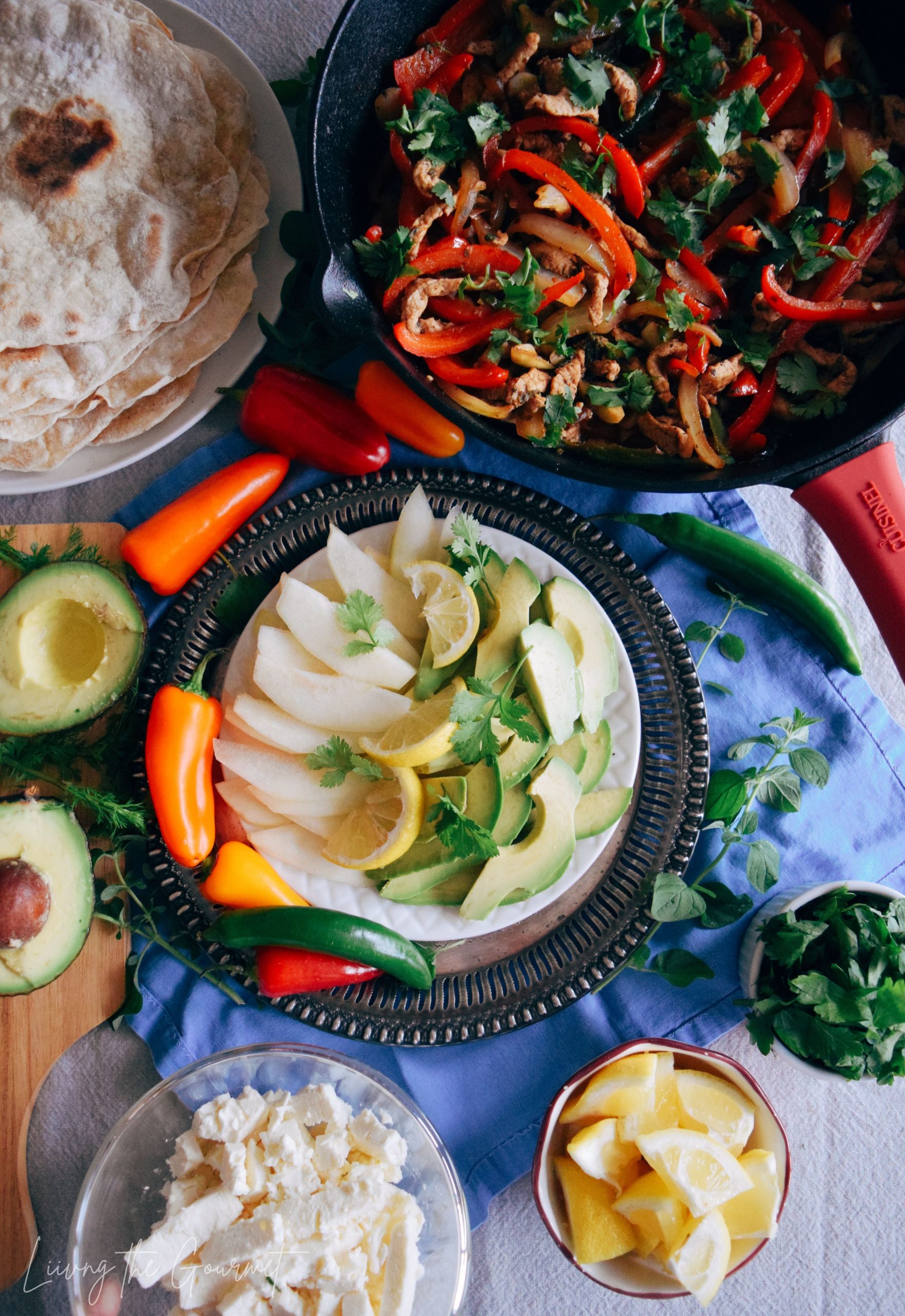 Slicing an Avocado
While this might sound like I'm bragging, I must admit that I never gave the process of slicing an avocado any thought, nor did I think this was a process people struggled with. But, lo and behold, 'avocado hand' is now a recognized 'condition.'
It seems that the slightly 'chubby pear shape,' and the almost perfectly circular oversized pit confounds some to the point of grievous injury.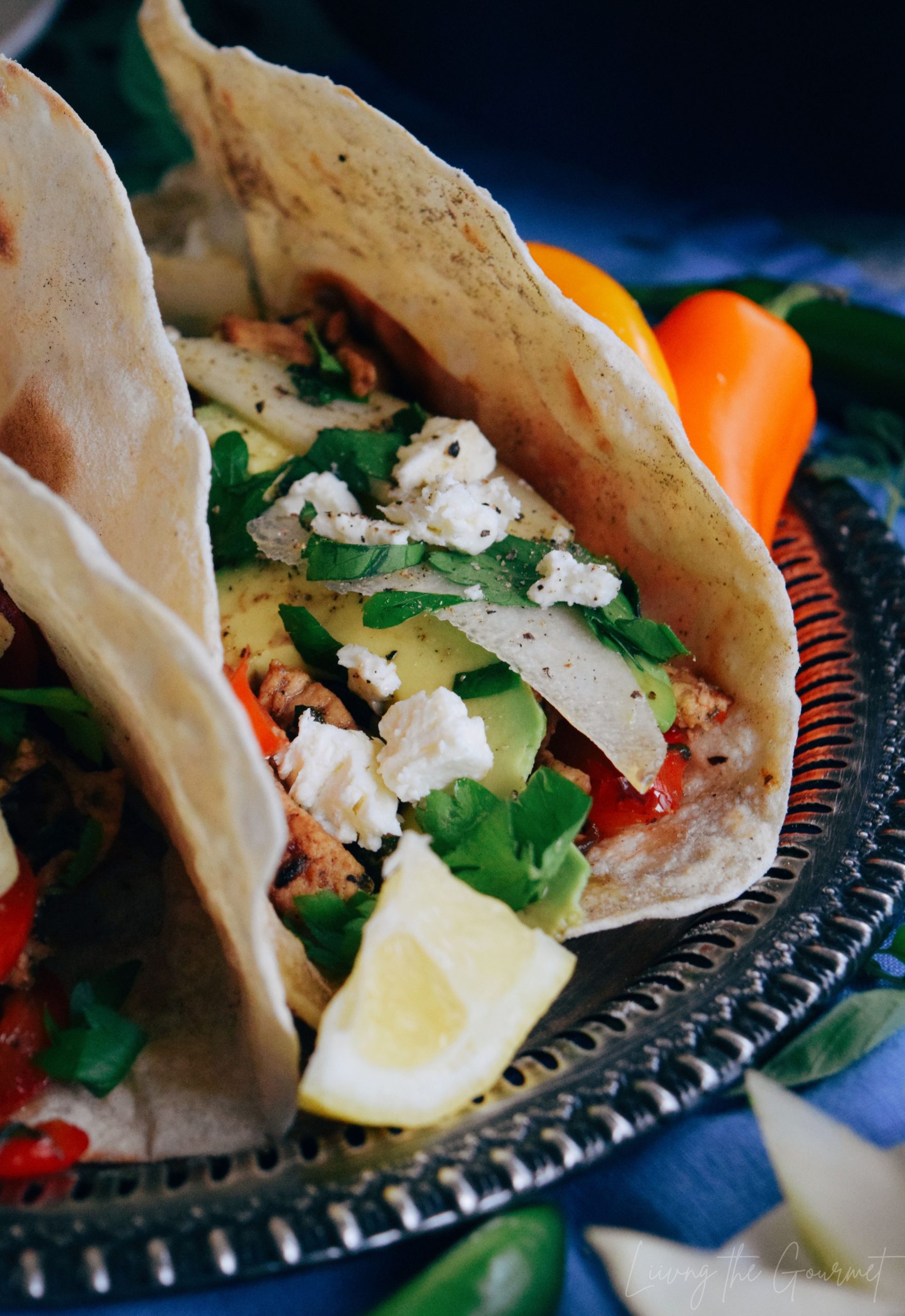 So, here a few tips for slicing an avocado while keeping your hands nicely intact:
1) Slice it Lengthwise. Starting at the top of the thinner portion of the avocado, slice the avocado lengthwise, going deep enough until your knife hits the pit. Do this gently so as not to either dull your knife or injure yourself.
2) Continue the Slice. Steadying the knife perpendicular to the pit, continue cutting around the circumference of the pit in confident, gentle motions, until you have fully cut the avocado in half upon the axis of its circular pit.
3) Separate the Halves. It is now time to 'detach' the sliced avocado, such that you have roughly equal sized halves. Scoop out the pit.
4) The Rest Is Up To You. This part should be roughly self-explanatory, but you now have a properly pitted and halved avocado, that you can either slice onto salads, spread on bread, or make guacamole with.
Print
Easy Pork Fajitas
---
Author:

Total Time:

30 minutes

Yield:

4

1

x
1 1/2

lbs. of pork loin - sliced into thin strips
Marinade for the Pork:
2 tsp

. dried oregano

1 tsp

. black pepper

1/2 tsp

. cayenne

1 tsp

. salt

1 tsp

. ground cumin

1/4 cup

of fresh Italian parsley

1/4 cup

of fresh cilantro

2

tbs. fresh lemon juice

2

tbs. olive oil
For the Peppers:
2

red peppers

2

large jalapenos - with or without seeds

1

large sweet onion

4

-

5

cloves of garlic - roughly chopped

Handful of fresh basil leaves

Handful of fresh oregano leaves or tbs. of dried oregano

2

tbs. olive oil

1 tsp

. salt

1/2 tsp

. red pepper flakes

1 tsp

. sugar
For the Garnish:
Fresh flat-breads

1

under ripe pear - the pear should be hard - sliced thin

Avocado - sliced

Honey - for drizzling

Feta cheese - crumbled
---
Instructions
For the Pork:
In a large bowl, mix together all of the ingredients for the marinade and toss together with the pork.




Cover and refrigerate for at least one hour or up to overnight.
For the Peppers:
Heat the cast iron pan with 1 or 2 tablespoons of olive oil.

Add the peppers, garlic and onion and allow the garlic to become fragrant and the peppers to soften and get a bit of a golden color at the edges.

Add the seasoning mixture, the herbs and toss.

Remove the peppers and place in a bowl.

Add the marinated pork to the pan and cook until cooked through.  The cooking time depends on the size and thickness of the sliced pork.

The pork should be cooked through and the juices should run clear.

Remove the pork and toss with the prepared peppers.
Assembly:
Place the pork and peppers on the wrap.

Top the pork with the sliced pear followed by the sliced avocado, followed by the crumbled feta cheese and finally a drizzle of honey.
Notes
Prep Time does NOT include Inactive Prep Time.
Prep Time:

10 minutes

Cook Time:

20 minutes
Recipe Card powered by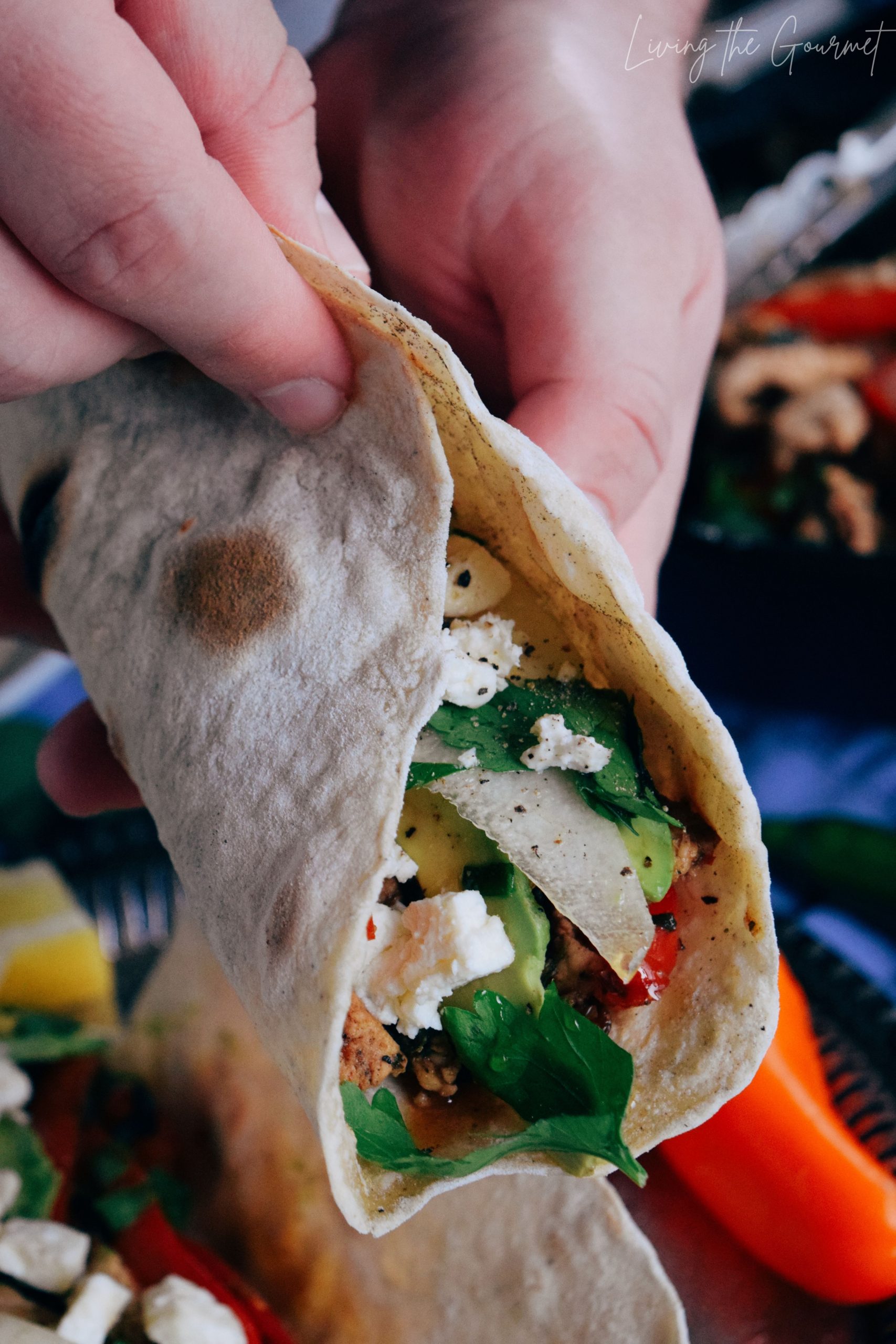 3