This post has been brought to you by Macari Vineyards. All opinions expressed are my own. The following message is intended for those 21+. Please enjoy responsibly.
Today, we're reviewing a trio of bottles from a longstanding friend of Living the Gourmet – Macari Vineyards, located on the North Fork of Long Island, New York.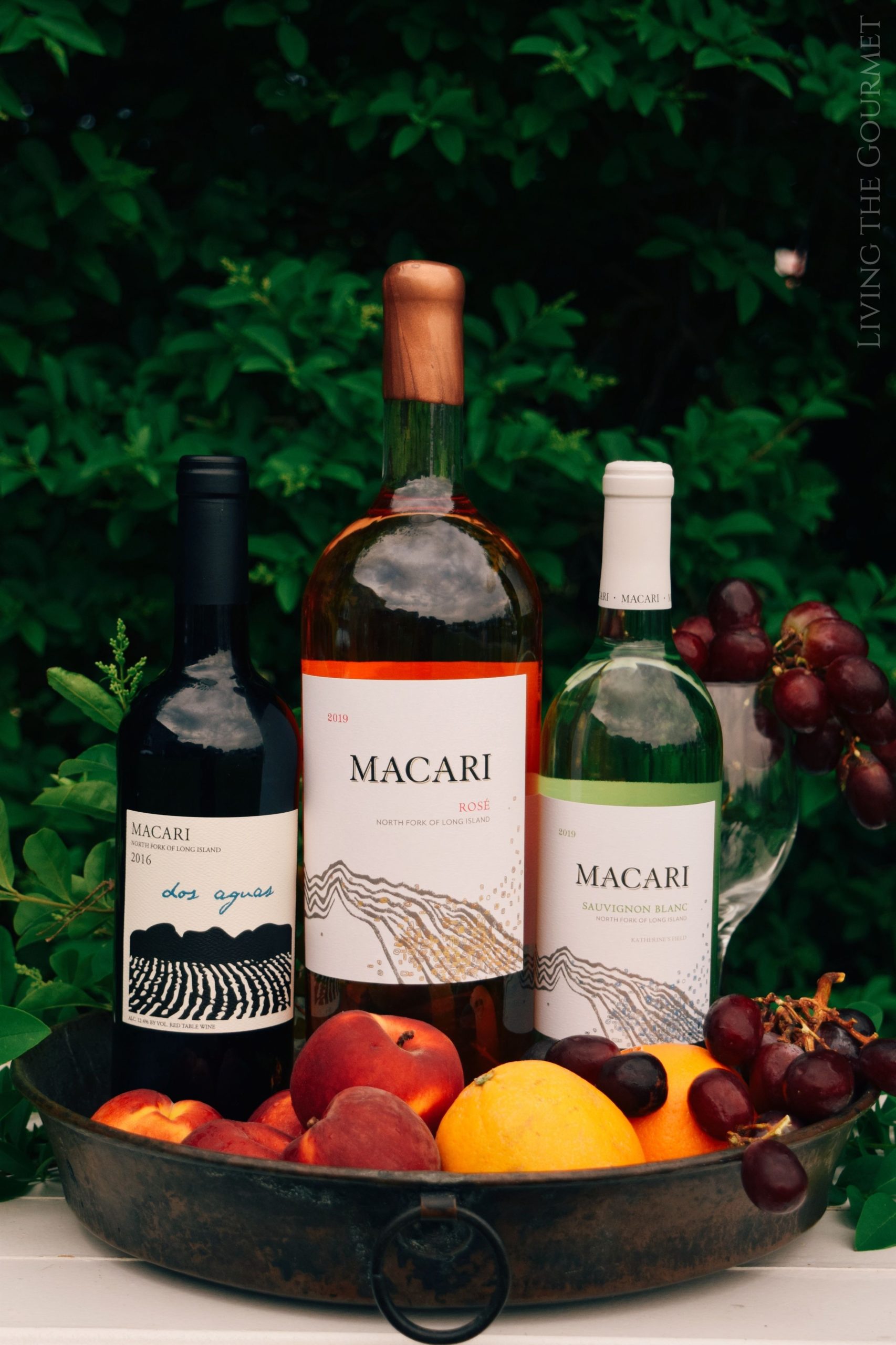 The Where – Long Island, New York
Say the words "Long Island," and images of suburban sprawl and urban 'hives' are what spring to mind for most – and those images are wholly justified. From the urban jungles of Brooklyn and Queens (yes, those are on the island), to the endless suburban sprawl of ever-increasing density that typifies much of the rest of the island, it's safe to say that agriculture – of any kind – isn't exactly what springs to mind for most when thinking of Long Island.
However, I'm old enough to remember when the opposite was true. In fact, as recently as the late 1970s and early 80s (and yes, those seem 'recent' top me), Long Island was typified by a mix of farmers, fisheries, and two-lane roads. While I won't go so far as to say that 'they paved paradise,' the metaphor isn't wholly off the mark.
Shopping for locally grown produce here on the island was a way of life rather than a declaration of 'natural living' or 'going gourmet.' It also didn't take any effort – local farm stands (and farms) were ubiquitous. Ditto locally sourced fresh fish, which were a ten-minute drive away on a blissfully empty two-lane road that seemingly ran the extent of a positively rural island…okay, maybe they paved a 'little bit' of paradise.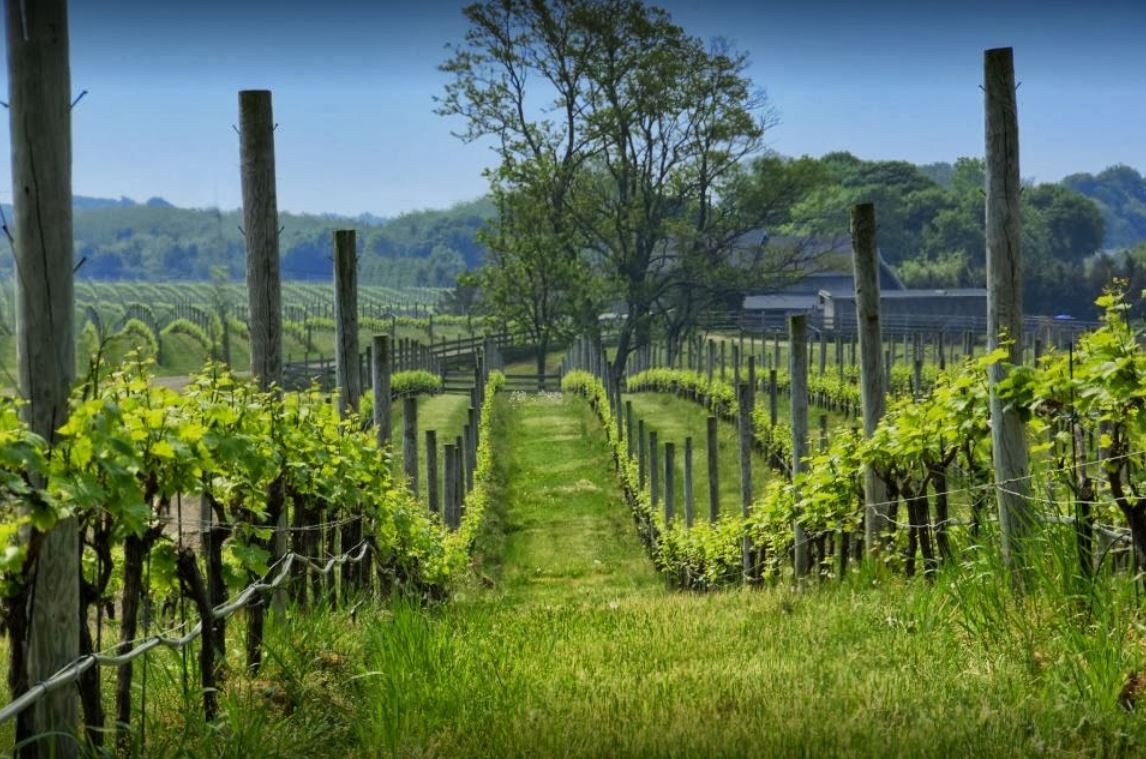 And then the 1980s happened, which ushered in a wave of rapid and intentional change. Spurred on by the end of agricultural subsidies, local farmers, left in a financially untenable situation, began selling off their plots to developers. As the farms were bought up and paved over, local land prices skyrocketed, with development being both fanatically encouraged and heavily subsidized. As the 1980s bled into the 1990s, Long Island became firmly established as the suburban extension of New York City in all but name.
However, just as the final roots of Long Island's agricultural past were torn up and paved over, the first seeds of a new agricultural undertaking were being planted – those of Long Island's very first vineyards. This isn't to say that Long Island vineyards are built into the suburban landscape – they aren't. On the contrary, they're almost entirely concentrated out on the 'North Fork' of the island, safely removed from the urban and suburban density.
With that said, Long Island, as a wine region is a tale of contradictions that somehow just manage to 'work.'
When you think of the words 'wine region,' you probably think of rolling foothills, volcanic soil, Mediterranean climates, and the such. You think of places Italy, southern France, Greece, coastal California, or the plateaus of Mendoza. What you aren't likely to think of are things like torrential rains that can rot away crops punctuated by extended droughts, or punishingly harsh winters, hurricanes, withering summers, flooding, and exorbitant land prices – all of which Long Island has.
Yet, despite all of that, Long Island wine is considered by countless critics to be the home of some of the best wine in North America, with the Wine Industry Advisor commenting in a January 30th article of 2018 that "Long Island wines have earned their place among the top tier of American wines," with restauranteur Mike Mraz commenting that "It's not earth-driven, rustic, Old World, and it's not the fruit bombs of the West Coast. We're in between…Balance is a hallmark."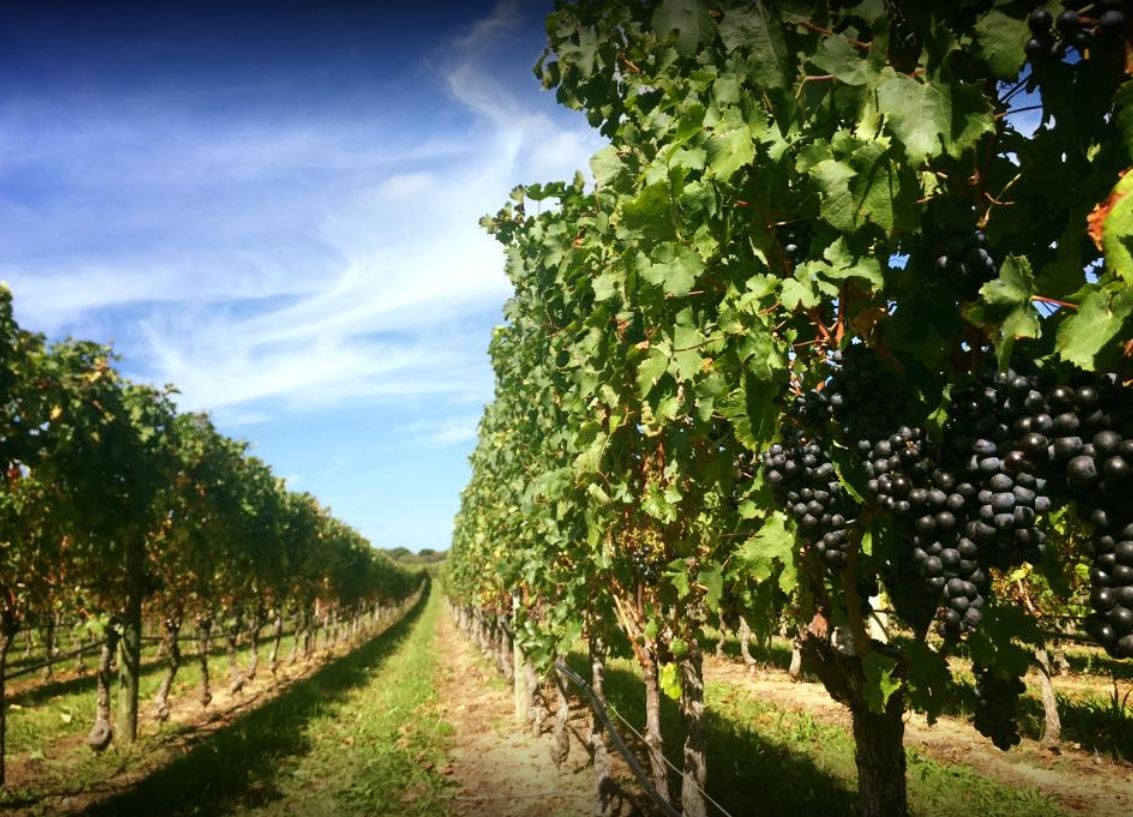 Now, with all of that background and explanation out of the way, we finally come to today's wines, courtesy of Macari Vineyards.
The Bottles – A Showcase
First up, we'll be sampling 2019 Sauvignon Blanc: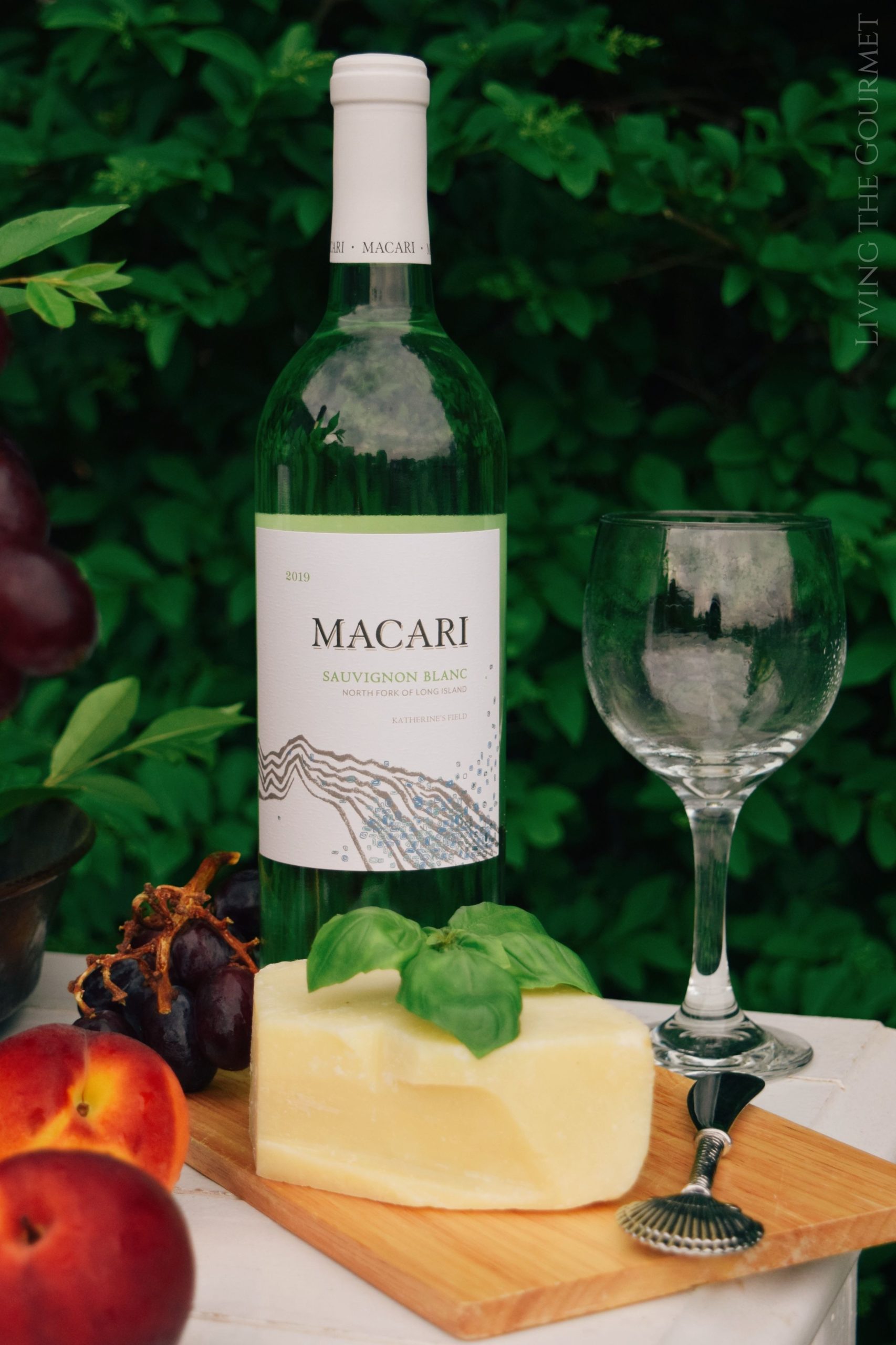 Next, we'll be reviewing their 2019 Rose: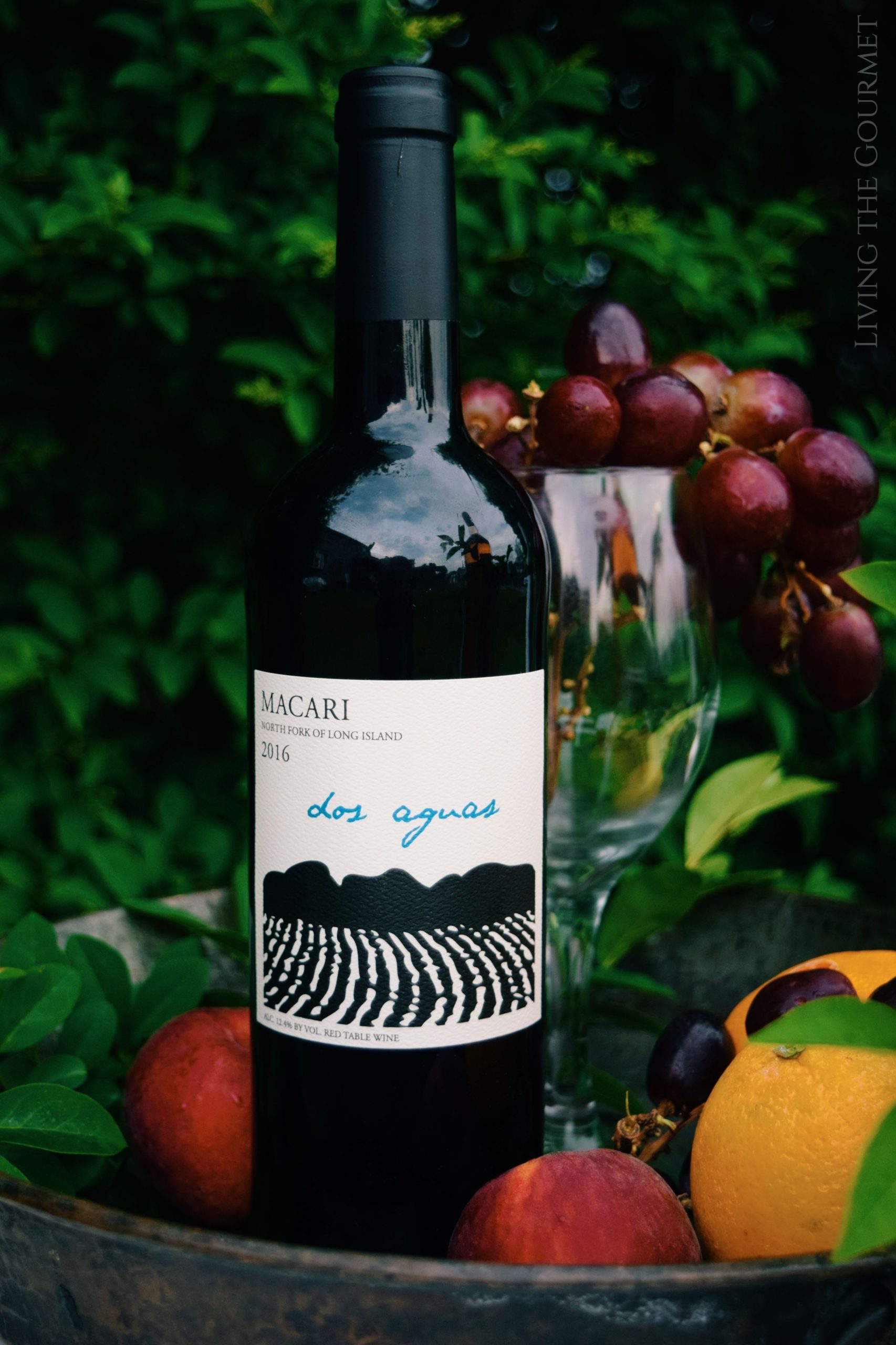 Finally, we'll take a look at a 2016 Dos Aguas: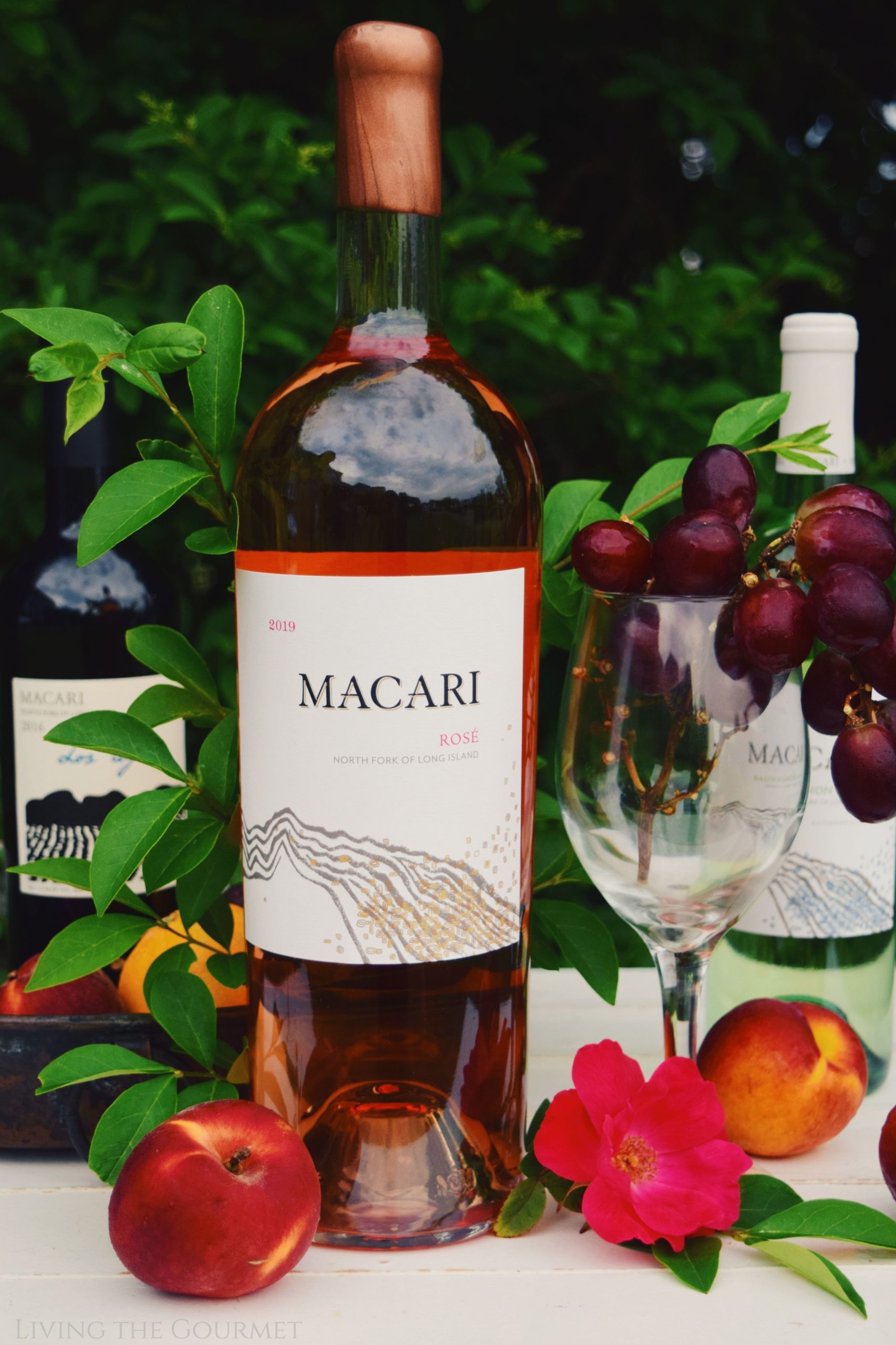 Aromatics and Tasting – The Review
First up, we look at the 2019 Sauvignon Blanc. As is characteristic of the varietal, the wine greets with crisp citrus aromatics punctuated by white flowers, hints of blossom, and just a touch of background white fruit. On the palate, the aromatics carry over quite nicely with pleasant complexity and a stone-dry minerality that almost comes off as 'powdery.' This is set against consistent citrus and white fruit notes, with hints of pineapple and lime in the background. Tart at times, with a very smooth texture, this wine was a pleasant experience from start to finish.
Next up we have the Macari Dos Aguas 2016, which is a Bordeux-style red blend of merlot, cabernet franc, and cabernet sauvignon. The wine greets with smokey notes and an herbal-spice bouquet set over dark fruit essences. On the palate, the wine is quite richly textured, while featuring sliced cherry notes and juicy ripe plum. The wine boasts a silky mouthfeel set over chalk-like tannins, which combine to create a lasting finish.
Finally, we come to the 2019 Rose. The wine introduces itself with pleasant red berry aromas, chiefly tart raspberry and ripe sliced strawberry, with hints of peach and ripe melon drifting in the background. On the palate, the aromatics largely carry over, but with the addition of honey-laced red fruit notes. These flavor notes are carried on a pleasantly sharp and refreshing acidity.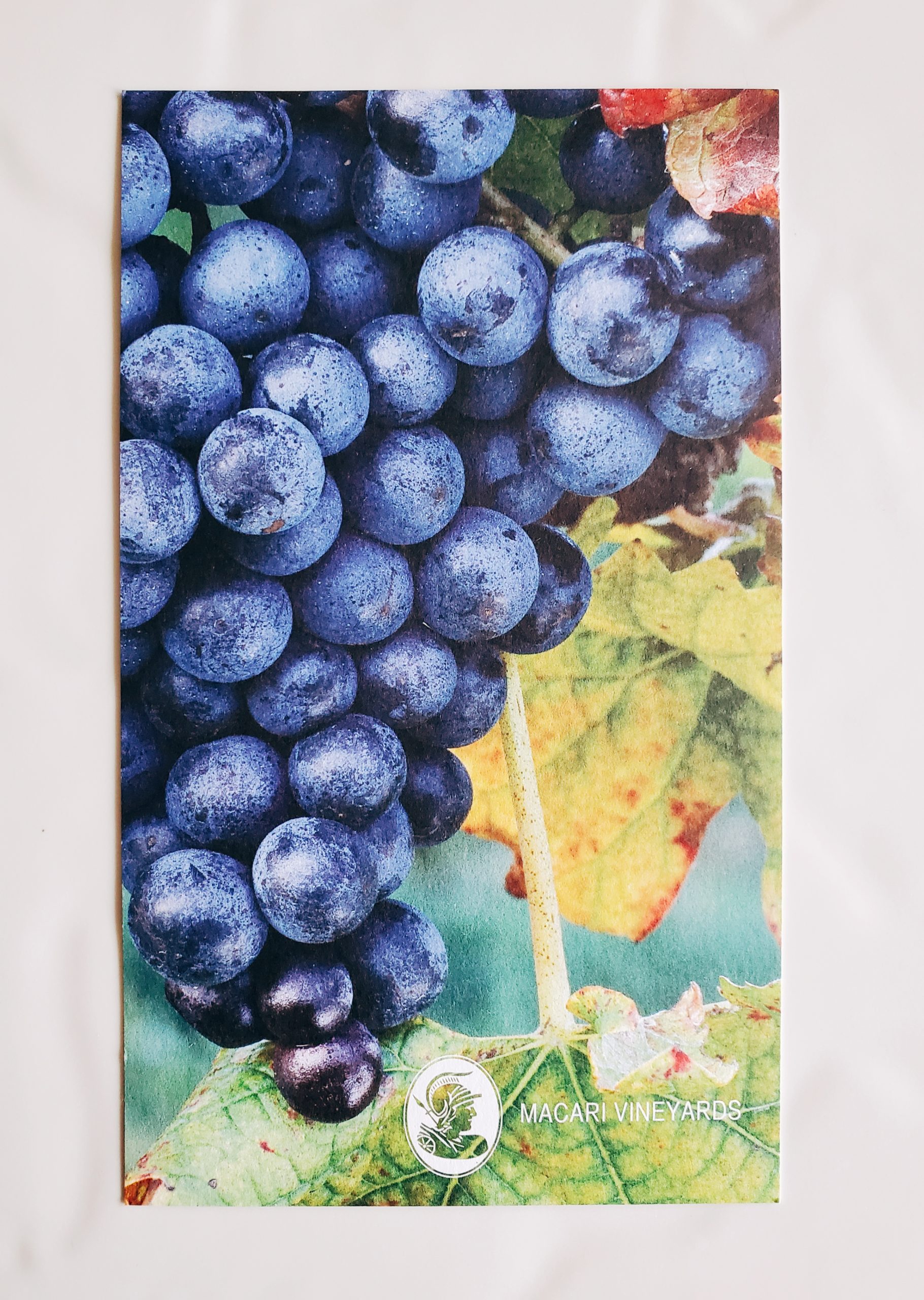 What To Eat – The Pairing
1) With the Sauvignon Blanc. To start, you can of course do the by-the-book sauvignon blanc pairing of light bodied fish prepared with herbs and oil. You might consider something like breaded flounder stuffed with a mix of garlic, capers, and romano cheese. On the other hand, you might consider serving this wine with leafy green salads topped with mild vinaigrettes and crumbled goat cheese.
2) With the Dos Aguas. I instantly thought of lamb as a pairing for this particular wine. Something like an Herb Roasted Rack of Lamb, scored and then rubbed with a mix of basil, garlic, black pepper, and coarse salt, and then cooked until crisp. You might also think of hearty red sauces, particularly spicy ones, set over pasta. Classic Bordeaux-blend pairings are the order of the day here – meaty entrees, red sauces, and herbs.
3) With the Rose 2019. Pink wine and pink fish are a delicious – if predictable – pairing. You might consider herbed salmon steaks prepared with fresh lemon juice, capers, basil, and Italian parsley. Baked brie prepared with honey, copped nuts, and pepper is also a delicious pairing here. To really kick things up a few notches you might consider Baked Brie Phyllo Triangles, prepared with chopped walnuts, honey, fresh lemon, cinnamon, and apricots.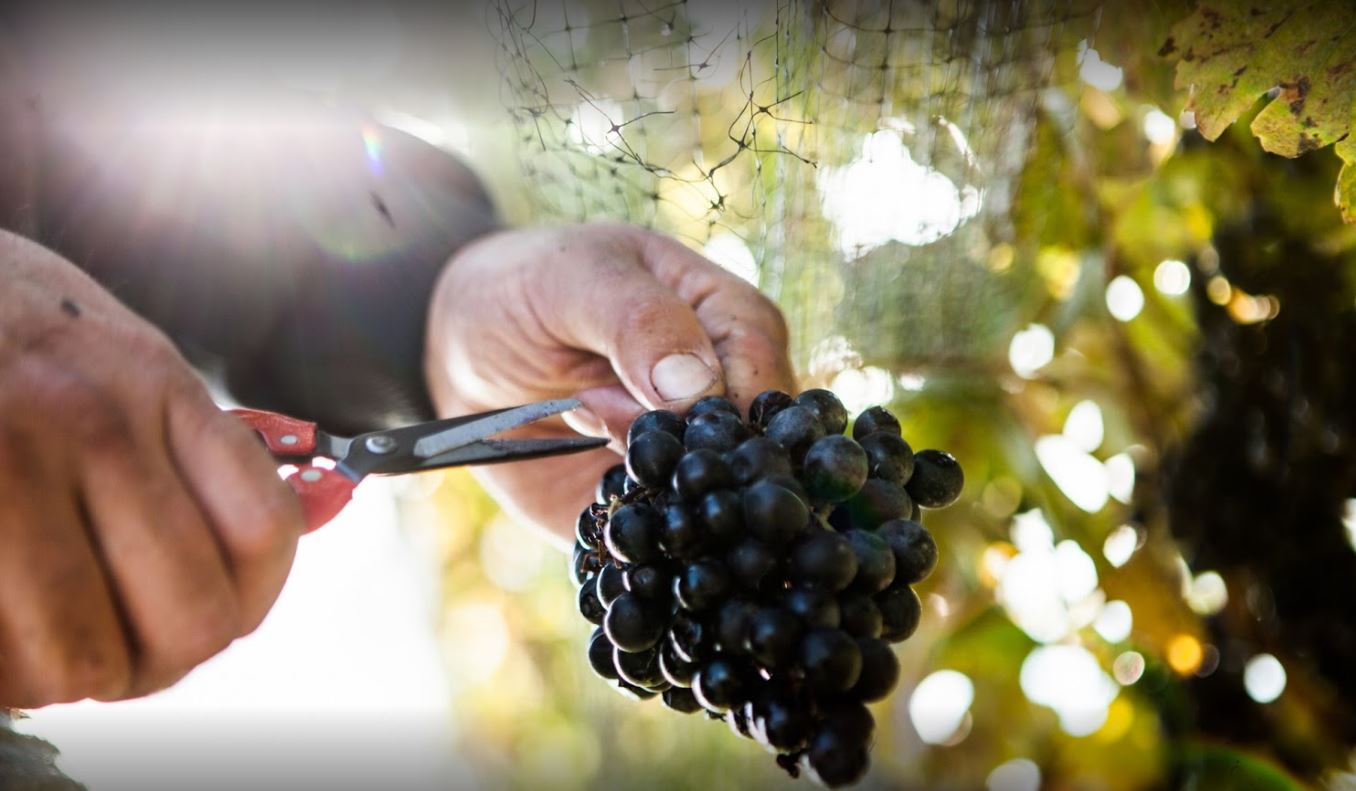 Have you Tried it? Have you tried today's wine, or prepared today's recipe? If so, we would love to hear from you! Give us a shout out on Instagram or Facebook with a picture of what you prepared, or let us know down below in the comments how it turned out! We can't wait to hear from you!
1