Disclosure: This shop has been compensated by Collective Bias, Inc. and its advertiser. All opinions are mine alone. #FALLInLoveWithHatfield #MakeEasyMoreInteresting #simplyhatfield #CollectiveBias
We're giving today's dish a twist with Hatfield® Marinated Pork Chops served with melted mozzarella and a fresh homemade sauce.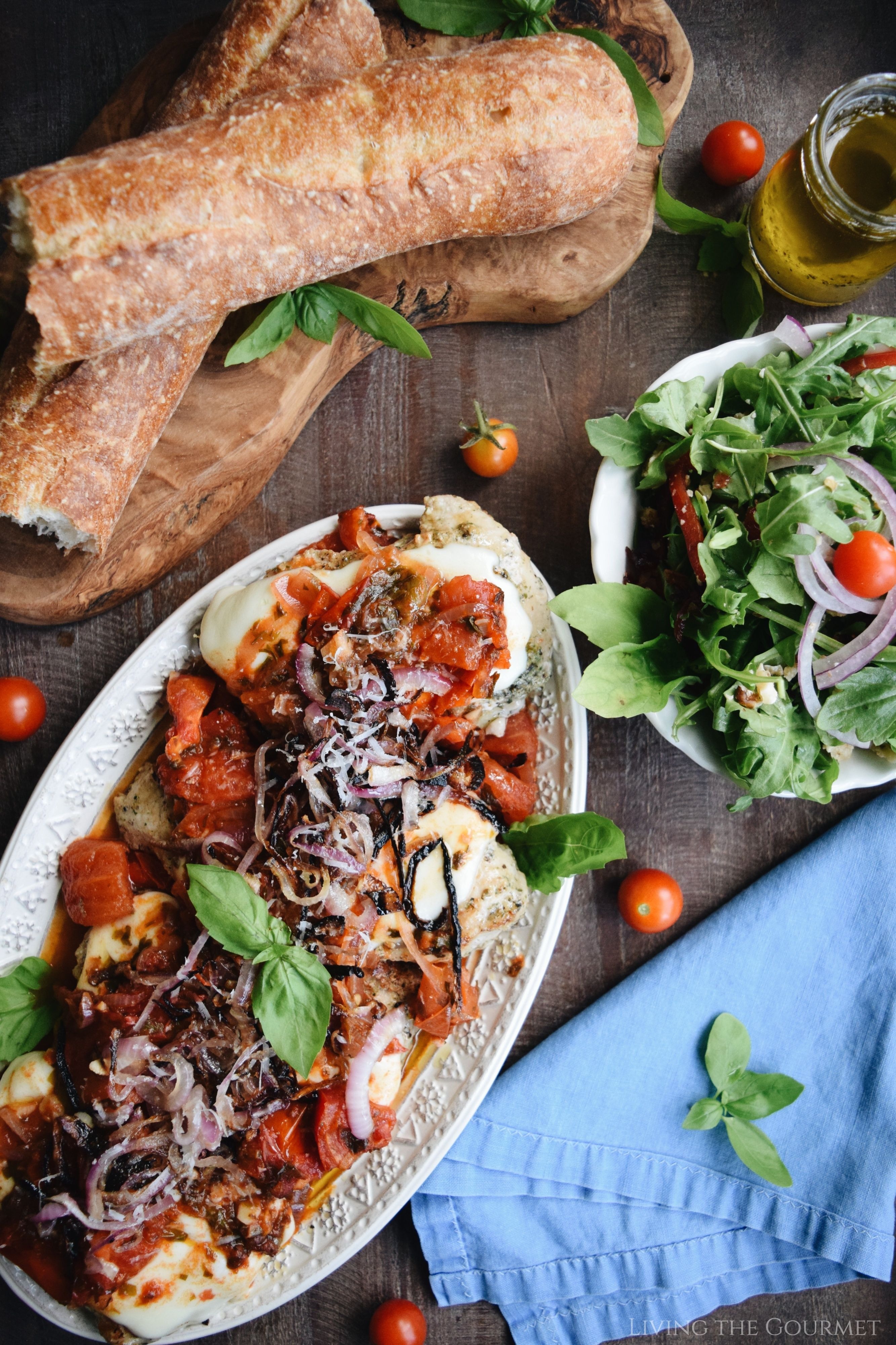 Pizzaiola is an old family favorite in my house. I used to make this for my kids as a fun weekend dinner every once in a while, and it was always an event. On the one hand, the sauce drenched meat and stringy melted mozzarella made it a treat to eat, while also being a simple enough recipe to let them have fun getting their hands dirty helping me in the kitchen.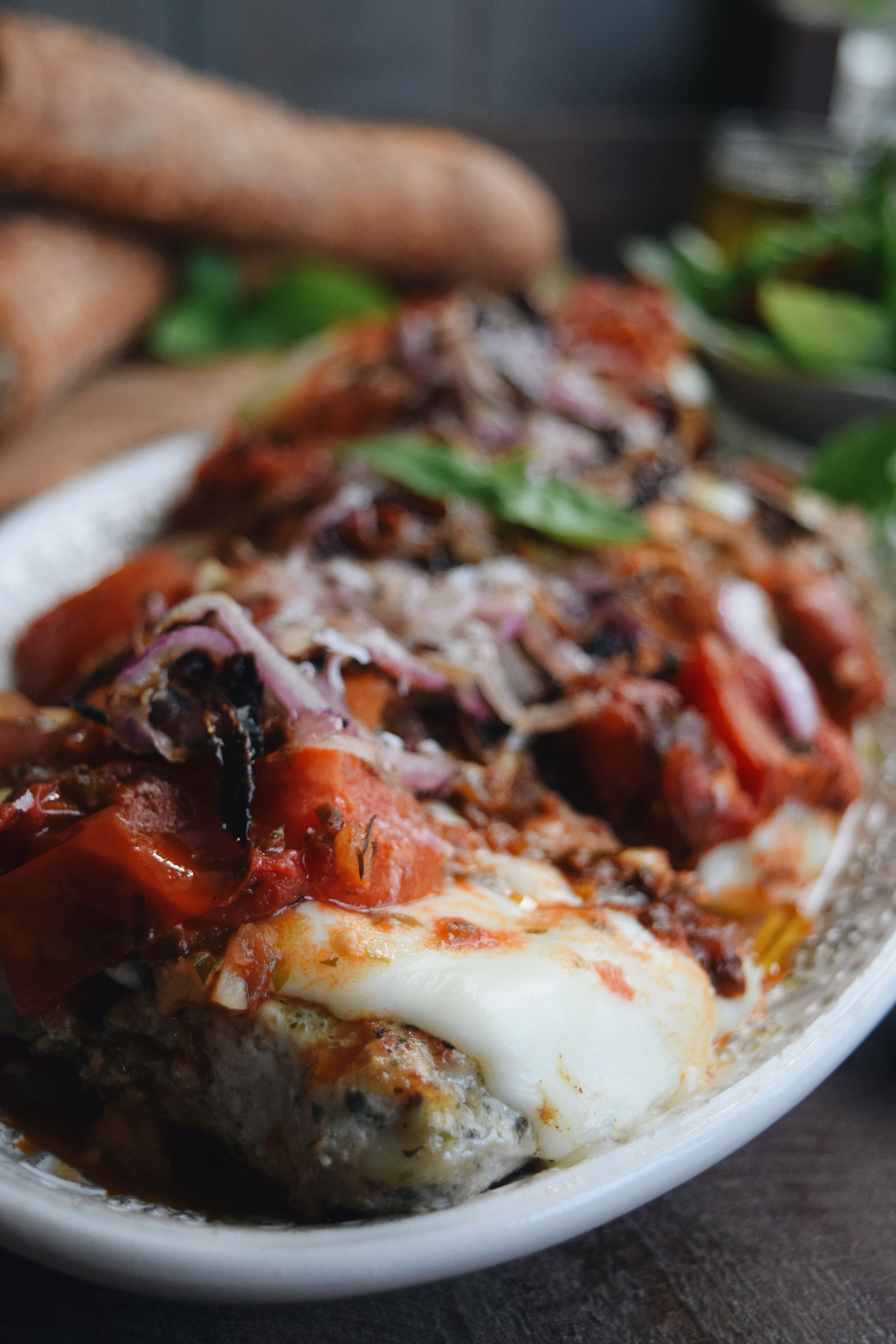 In other words, it was an entire Saturday night encapsulated inside of a single cast iron pan.
Today we're preparing the recipe in the simplest 'cook and serve' way possible, but we're keeping it full of flavor using Hatfield® Marinated Pork Chops. This saves us precious prep time, making this recipe perfect for the busy back to school season.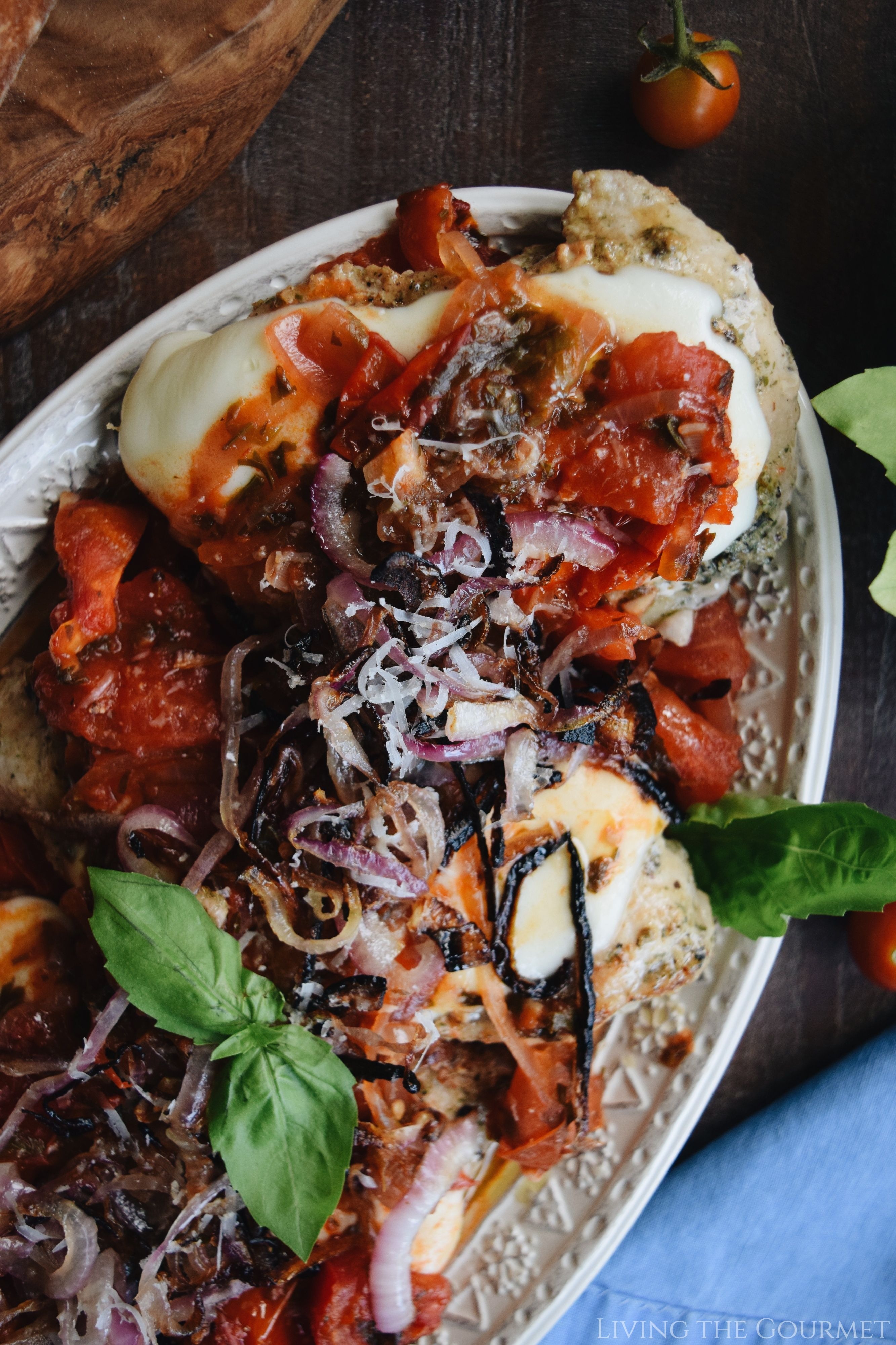 Why You'll Love This Recipe
1) Perfect for Busy Weeknights. Combing a simple marinara sauce in a cast iron pan with pork chops and mozzarella, this is a one pan meal that looks and tastes like a true treat – and yet couldn't be simpler or more intuitive to put together.
2) Layers of Fun. Simple meals often times sacrifice either on complexity of flavor or 'fun,' but not this one. I know this might sound silly, but this recipe is just so much fun to prepare and eat. From the melted mozzarella, to the hardy sauce and marinated chops, this recipe combines layers of flavor, and makes you feel like a true gourmand in the process.
3) Ripe for Experimentation. Whether you want give the sauce a bit of kick with some spicy peppers, or try different cheeses for melting, or try a different cut of meat, such as Hatfield® Marinated Pork Loin Filets, today's Pizzaiole is intuitive and simple to experiment with.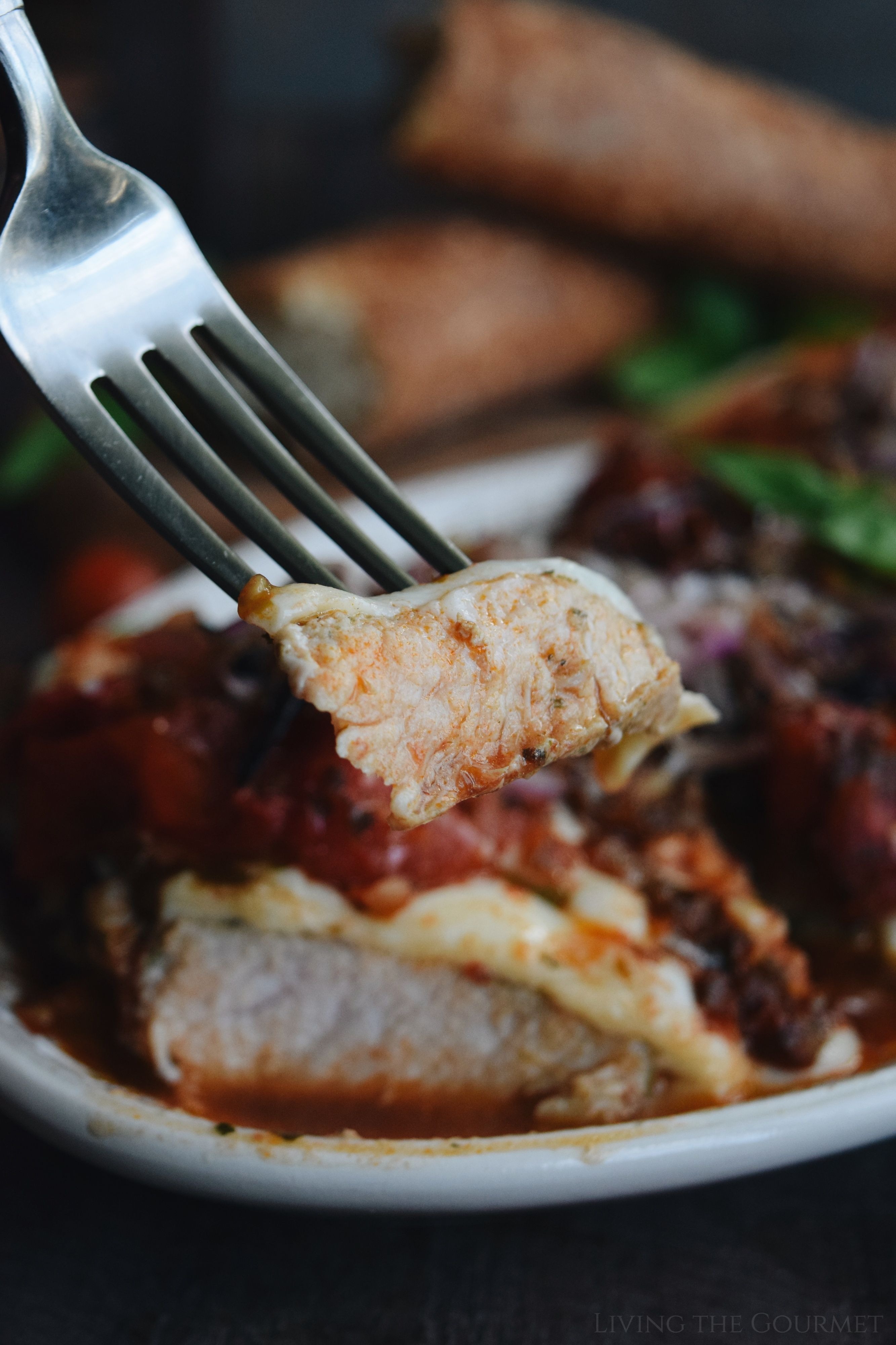 Ingredients – Tips, Pointers, and Explanations
1) Mozzarella – Fresh vs Packaged. Fresher is always better. True. So, opt for fresh whenever you can. However, if I'm being honest, fresh mozzarella is far from always being a 'must.' Recipes that call for fresh mozzarella involve those where the 'milky' taste and 'fluffy' texture won't either be overpowered by the other ingredients, or destroyed by a harsh cooking process. However, if the mozzarella is going to be drowned out by a medley of powerful ingredients, or baked down, then you can save yourself a few dollars and buy packaged. After all, there's really no point in paying for fresh mozzarella when all of the qualities that make 'fresh' desirable are being lost. Today's recipe is one such case.
2) Hatfield® Marinated Pork Chops. Today we're using Hatfield® Marinated Pork Chops, since not only are they simply delicious and easy to use, but they are family owned, American-Made, and raised gluten-free, meaning we can feel great about what we're eating. Just cook and serve.
Hatfield® offers a variety of products from their dry rub seasoned tenderloins to their slow-cooker-ready pork roasts, delicious fresh pork makes dinner less about the cooking and more about the family. You can locate Hatfield® products, like their #1 Marinated Tenderloin in the NE – Tuscan Herb Tenderloin or today's Marinated Pork Chops, in the meat department of your local grocery store.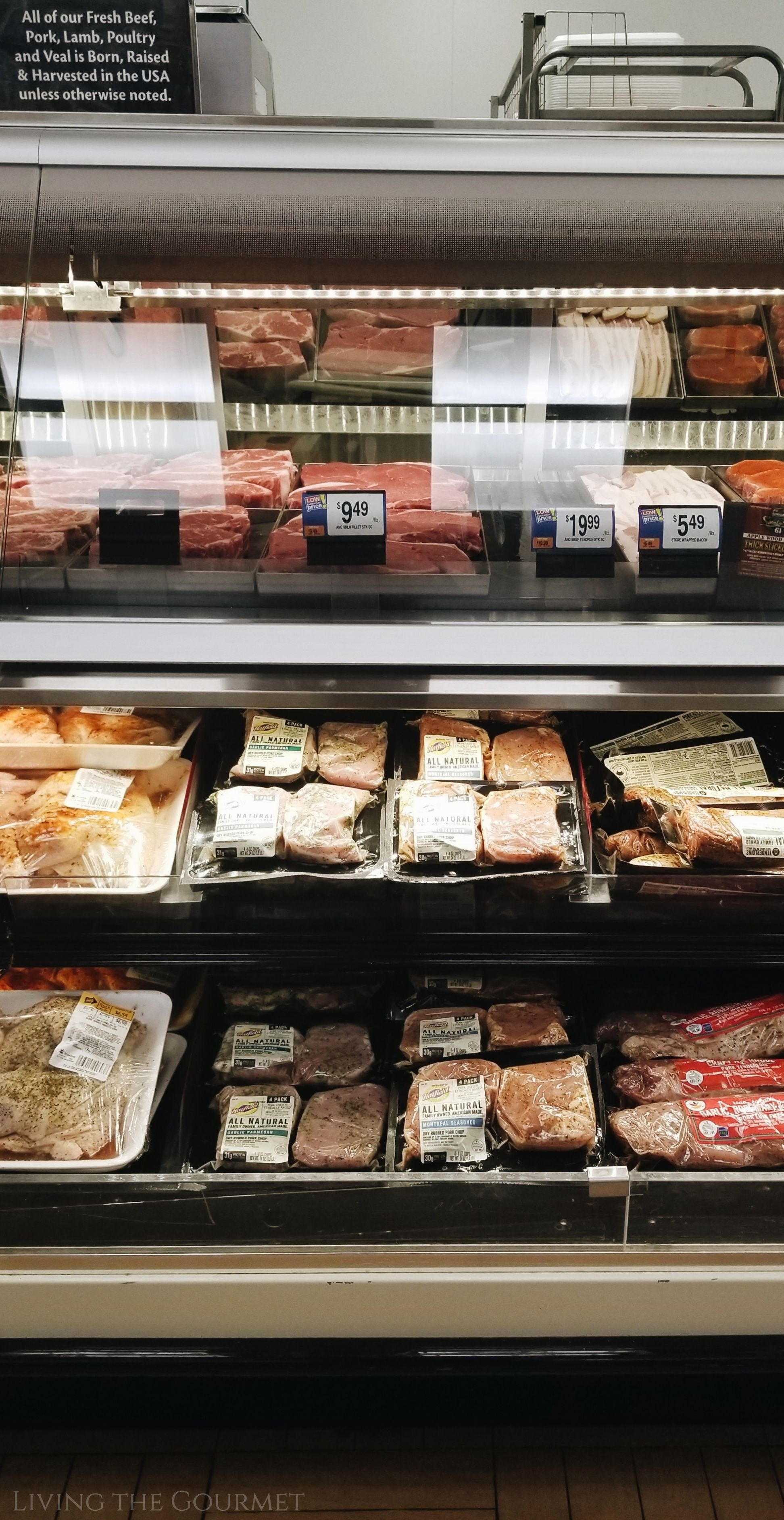 3) The Basil – A Conundrum of Fresh vs Dried. The conventional wisdom is that dried basil is sufficient in all cases where the basil is being 'cooked,' in other words – almost always. However, if this is 'wisdom' then I choose to be a fool. To my palate, dried basil has an 'earthy' and 'herbal' quality to it, an almost 'aged' flavor. By contrast, fresh basil is not just 'crisp on the leaf' but on 'on the palate' as well, and imparts an almost 'savory mint-like' freshness to the recipe it's being added to. Beyond that, the natural oils or 'juices' of the fresh basil leaves are part of what I want in my recipes, not merely the leaf particles themselves, as is the case in dried basil. Dried basil, however, does have the advantages of being cheaper, easier to use, and it will last two to three years in your spice cabinet. Fresh basil, by contrast, requires wash and prep time, and is only truly 'fresh' for a couple of days inside your fridge. As a result, whatever qualities you value most will likely determine which you prefer to use. Experiment, and find which works best for you.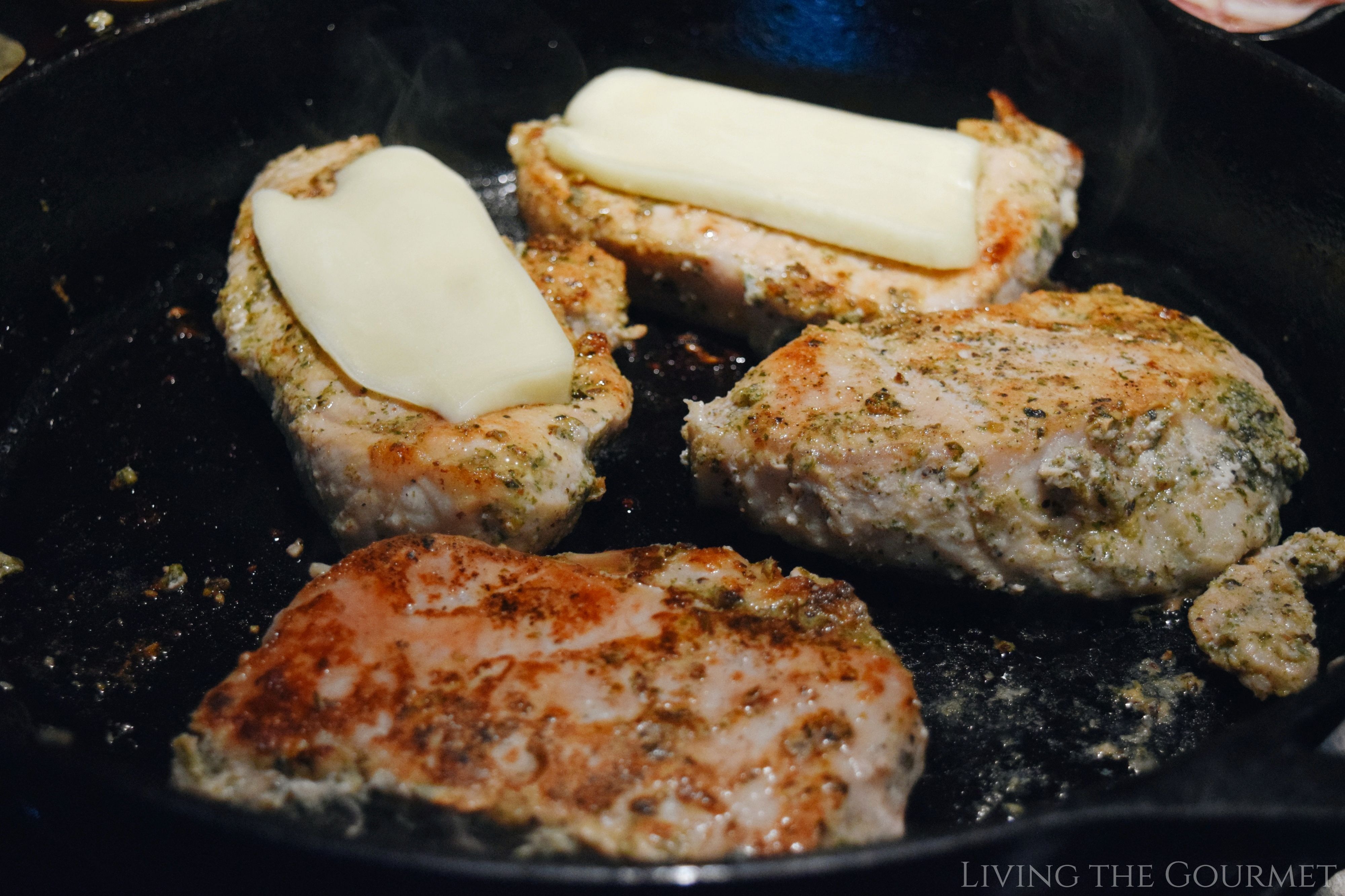 Print
Pork Pizzaiola
Author:
Prep Time:

10 minutes

Cook Time:

30 minutes

Total Time:

40 minutes

Yield:

4

pork chops

1

x
For the Sauce:
6

–

7

vine ripe tomatoes – diced

4

–

5

cloves of garlic – chopped

1

bunch of Italian parsley – stems removed and chopped

1/2

large red onion – sliced thin

2

tbs. capers plus a tablespoon of caper juice
Handful of fresh basil leaves chopped plus more for garnish

1 tsp

. fresh ground sea salt

1 tsp

. fresh ground black pepper

1/4 tsp

. red pepper flakes

1 tsp

. dried oregano

1/2 tsp

. sugar

1

tbs tomato paste

2

–

3

tbs. olive oil
For the Pork Chops:
1

package Hatfield Marinated Pork Chops
Sliced mozzarella
Fresh Romano cheese for grating
Fresh basil for garnish
Drizzle of olive oil

1/2

red onion sliced thin
For the Salad:
3

–

4

cups

of fresh Arugula – or your favorite salad greens

2

red bell pepper – sliced thin

1/4

red onion – sliced thin

1/4

cup

walnuts – chopped

1/4

cup

dried cranberries – chopped
For the Salad Dressing:
1 1/2

fresh lemons – squeezed

1/2

cup

of olive oil

2

cloves of garlic – grated

1/2 tsp

. sea salt

1/2 tsp

. fresh ground black pepper

2

tbs. honey
Instructions
For the Sauce:
Heat a large cast iron frying pan with 1 – 2 tbs. of olive oil.
Add the chopped garlic, parsley, basil, capers and caper juice, sliced onion, tomato paste and sauté until the garlic is fragrant.
Add the diced tomatoes and seasonings and continue to simmer on a low gentle heat until the tomatoes soften and thicken. This should take about 25 – 30 minutes of gentle simmering. Taste for seasoning.
For the Pork Chops:
Heat a small cast iron frying pan with a teaspoon of olive oil and place the onion slices in the pan to get a nice golden color. Set aside when this is achieved.
Heat a large cast iron frying pan with a tablespoon of olive oil.
Place chop on frying pan and cook for 4-6 minutes.
Turn pork chop over and place a slice of mozzarella on each chop, and loosely cover while cooking for another 4-6 minutes, internal temperatures 145°F.
Line a platter with the sauce and place the chops on the platter. Top with more sauce, fresh grated cheese, the golden onions on top and a drizzle of olive oil.
Garnish with fresh basil.
For the Salad:
Combine all of the ingredients for the salad in a large bowl and toss.
For the Salad Dressing:
Combine all of the ingredients for the dressing in a bowl and whisk.
Recipe Card powered by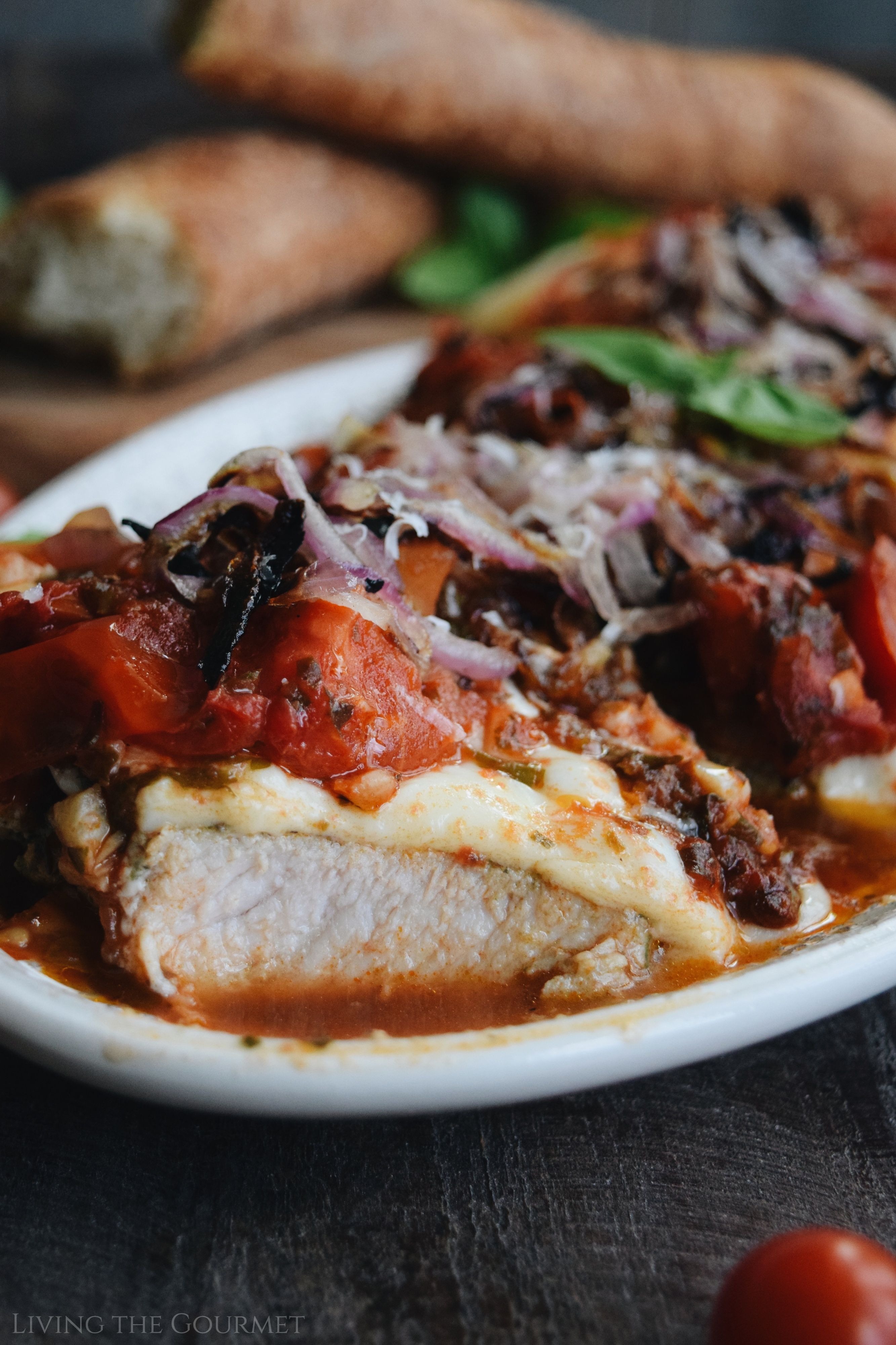 If You Enjoyed Today's Recipe…
Be sure to follow us on Instagram to stay up to date with all things Living the Gourmet, and for more great recipes, tips and tricks.
Did you make this recipe?
If so, let me know in the comments down below, or post a picture to Instagram, or to Pinterest, and I'll give you a shoutout on Instagram, or post your pin to one of my Pinterest boards!
Enjoy with Love!
49