Cool and creamy is what comes to mind with each bite of this sublime summer treat. Move over Key Lime Pie…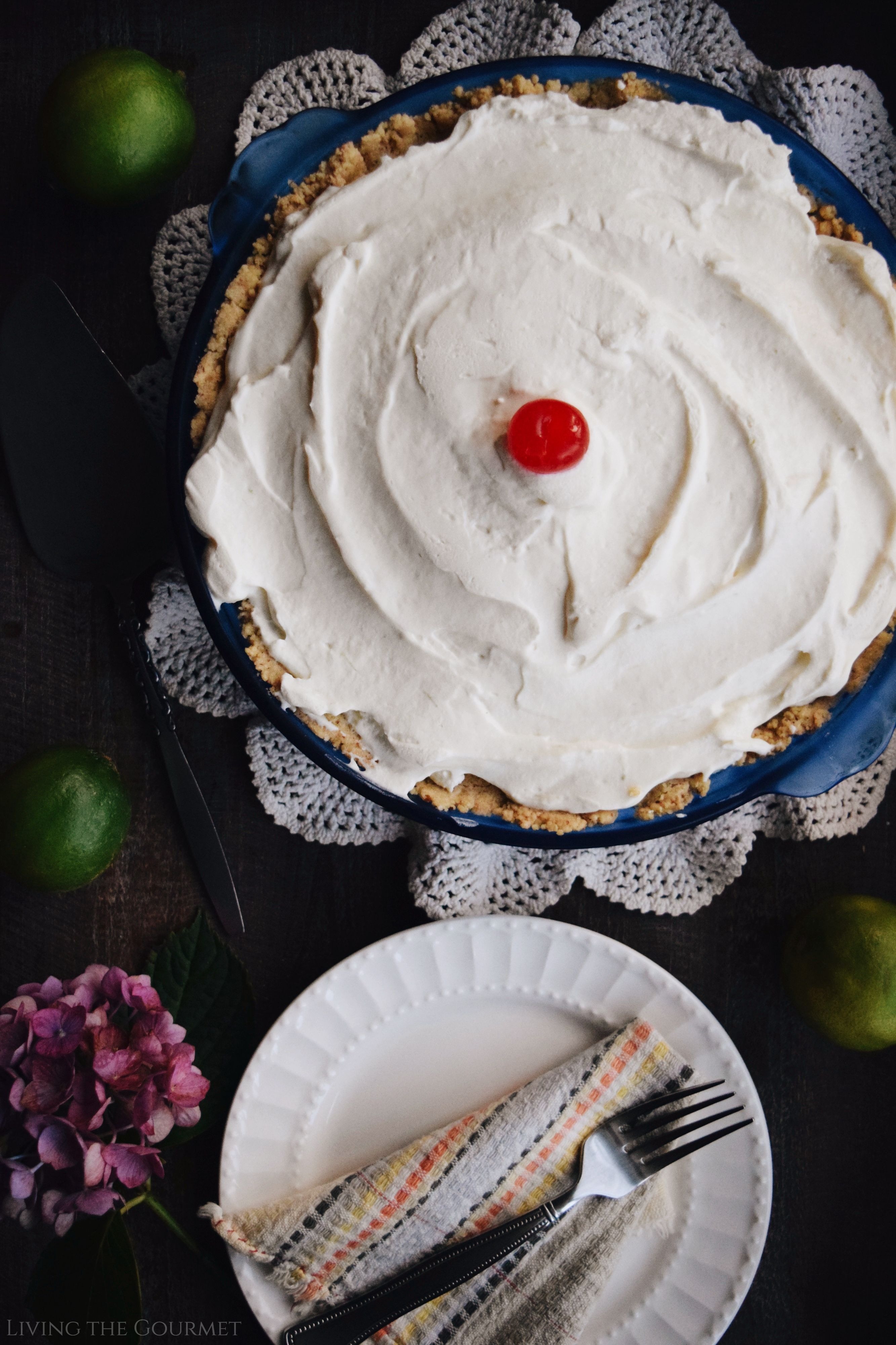 The first time I ever had a lime pie I was in my twenties, and I was in Florida with my mother. Ever since then, for me no summer season is complete without a decadent lime pie. However, today we're putting a few key twists on the ever popular and familiar lime confection. For starters, we're using just eight ingredients in total, we'll be entirely skipping the baking portion for the filling, and finally we're making today's pie an 'all natural' affair – more on that below.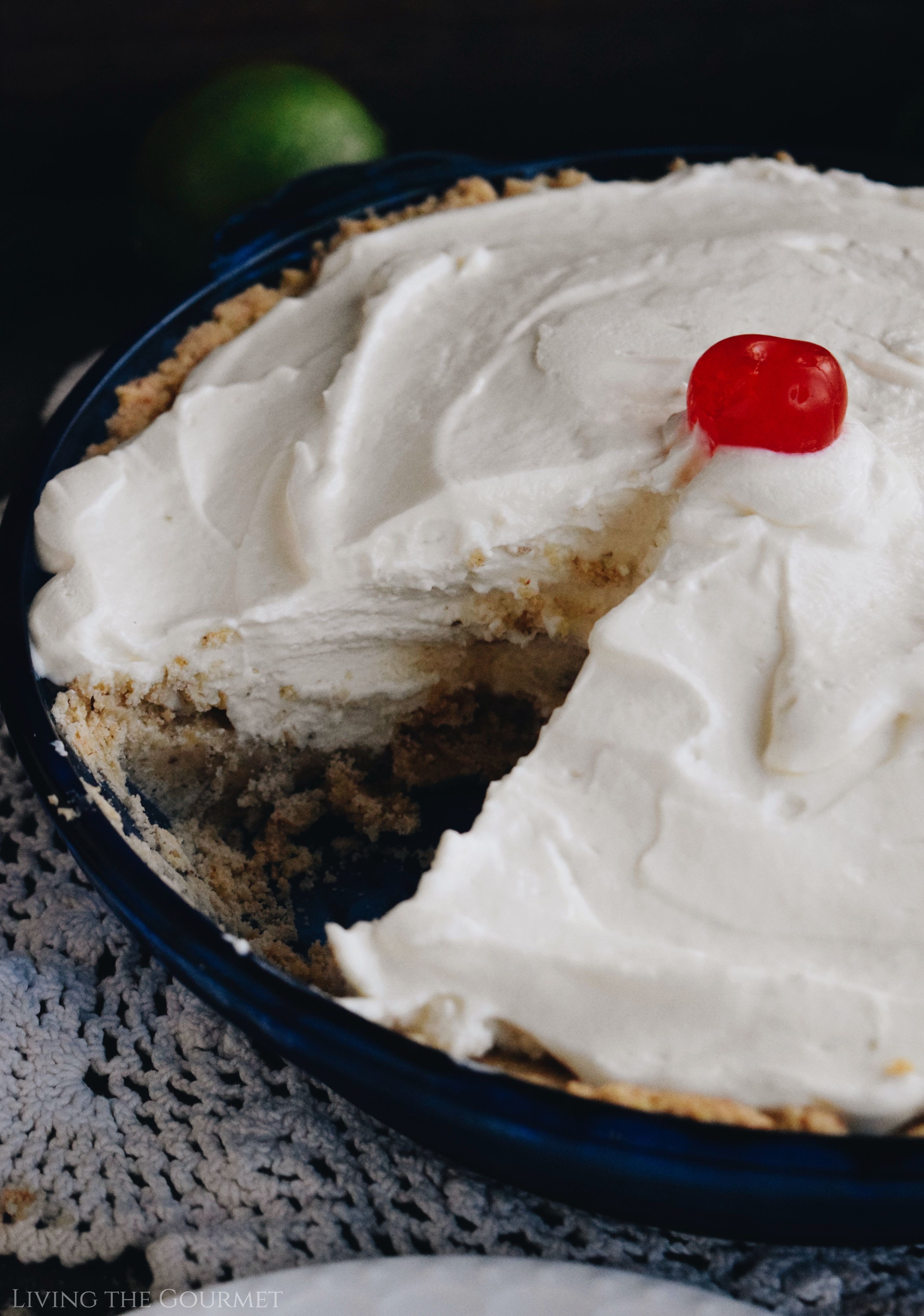 Why You Will Love This Recipe
Couldn't Be Easier: With a filling and crust consisting of just four ingredients each, and a preparation process that amounts to "mix, pour, chill," means today's recipe couldn't possibly be simpler.
Make Ahead of Time: This pie is great for making ahead of time, since you can simply pop it in the freezer for up to a week ahead, and then take it out about an hour before you're ready to serve it.
No Bake: Whip up the filling, pour it into the prepared crust, then set the pie in the freezer to solidify, and you're done. No fussing with the oven.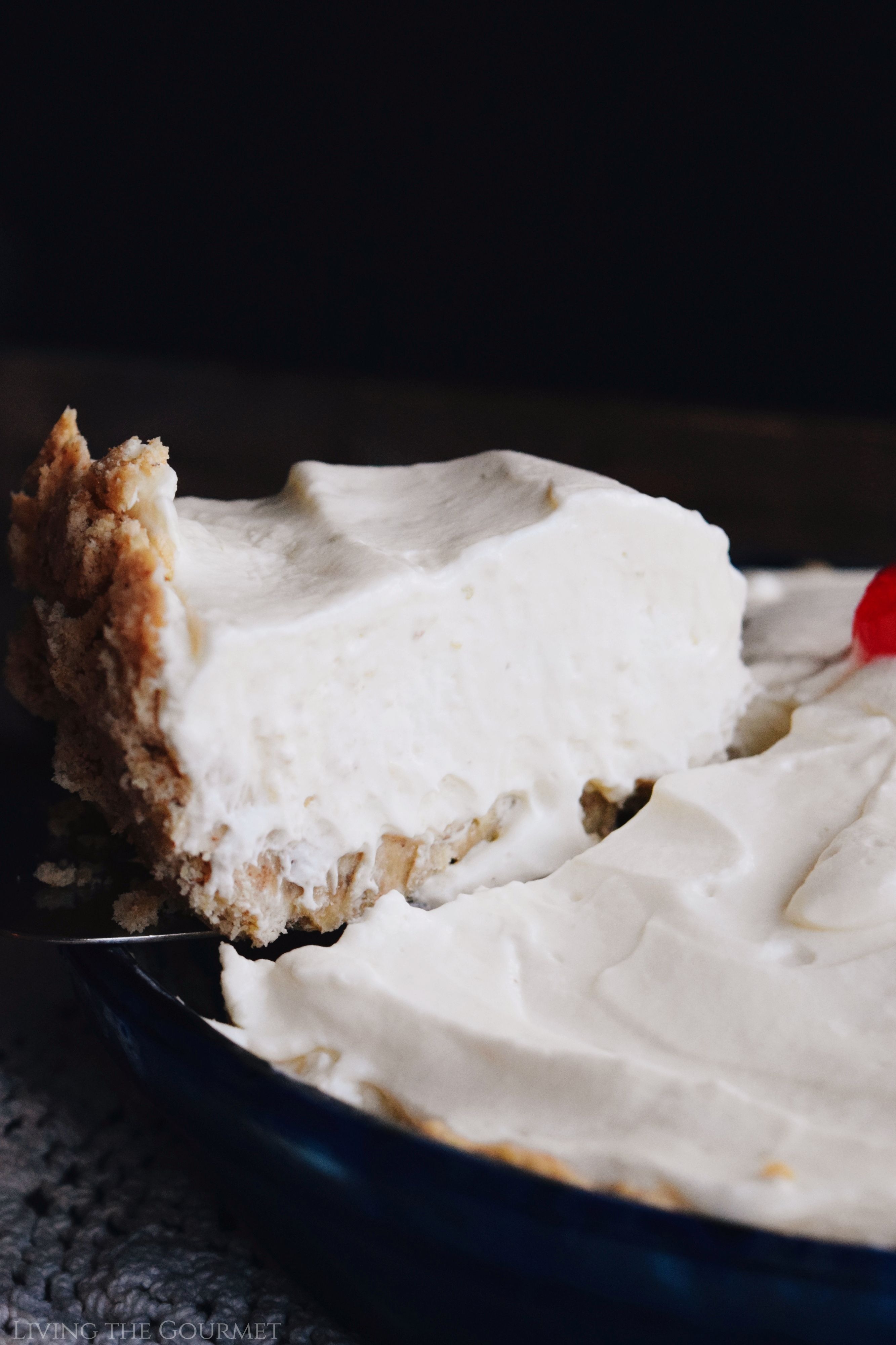 Prep Notes – And Why It Isn't Green
But Why Isn't It Green? Lime pies are supposed to be green, right? Eh…not really. The truth is, the characteristic green tint of lime pies come from food coloring rather than the limes, since lime juice isn't actually green but rather somewhere between cloudy white and muted yellow. So, since I opted to go all natural with this recipe, I skipped the food coloring.
Key Limes vs Limes. The majority of limes grown, purchased, and consumed in the US today are Persian limes, whereas much of the rest of the world prefers 'key limes.' The first and most obvious difference is size – key limes are markedly smaller. Despite their smaller size, key limes have more seeds, a tarter taste, and pack a much heavier 'punch' of acidity. However, perhaps their most defining trait is in their juice, which is valued for its richer aromatic profile, being described by some gourmets as more 'floral.' That said, this naturally results in a "Key Lime" pie being tarter and more acidic, which many recipes overcome by adding more sugar, or by diluting the key lime juice with standard lime juice.
Yes, Fresh is a Must. Without going into detail on this, fresh lime juice is more or less a 'must' for this recipe, since we want the aromatics, flavor, and acidity of the juice to be entirely intact – especially since this is a no bake pie. Since we're leaving the lime juice in today's pie 'raw,' we really want the limes' natural flavors and acidity to shine through as much as possible – meaning fresh is a must for today's recipe to work.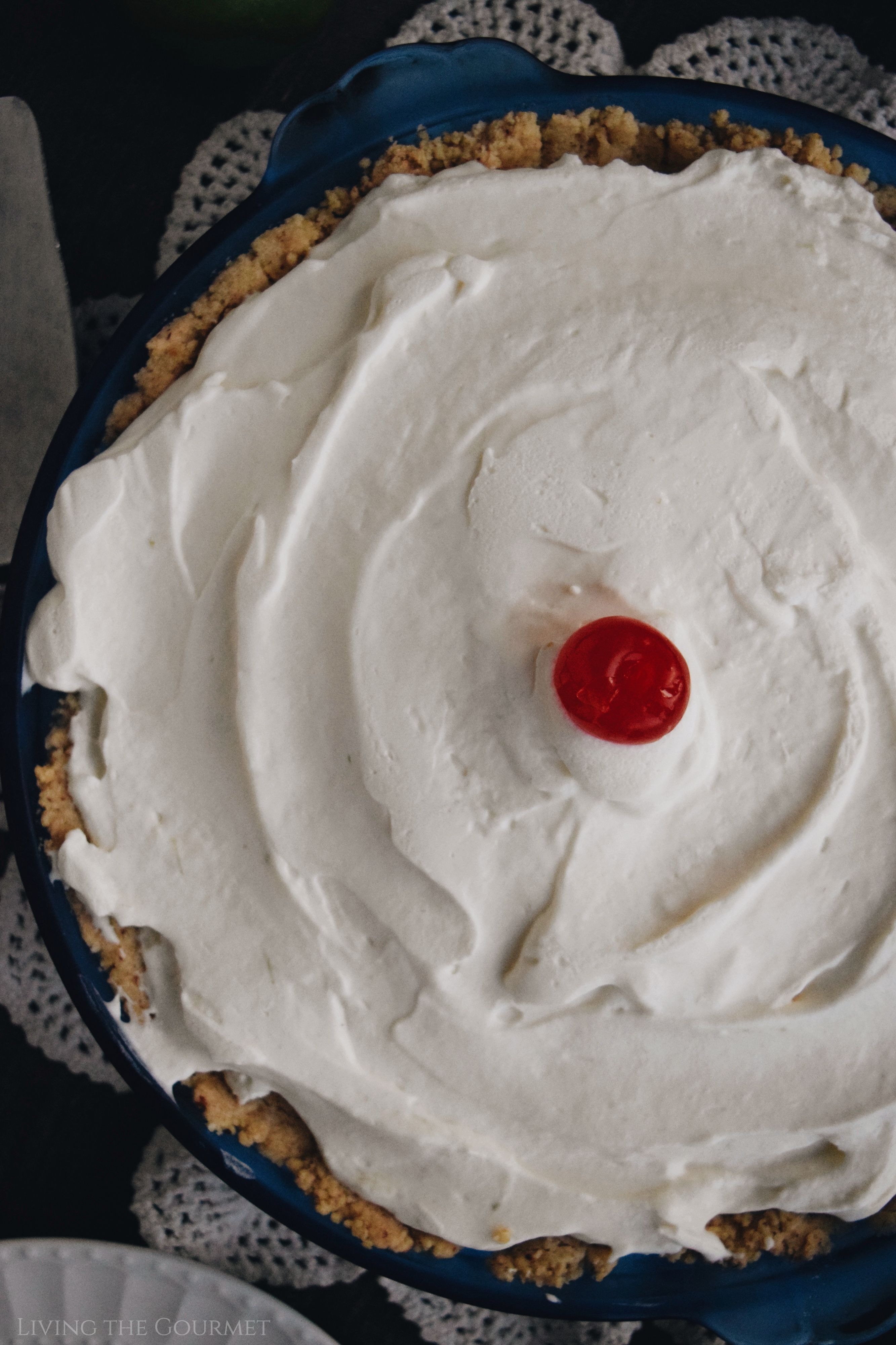 If You Loved Today's No Bake Lime Pie…
No Bake Tiramisu: Yes, no-bake tiramisu is definitely a thing, and it's absolutely delicious. Check out our recipe for No Bake Tiramisu here.
No Bake Whipped Cream Cheesecake: One of my absolute favorite desserts is cheesecake, and my No Bake Whipped Cream Cheesecake is one of my favorite varieties.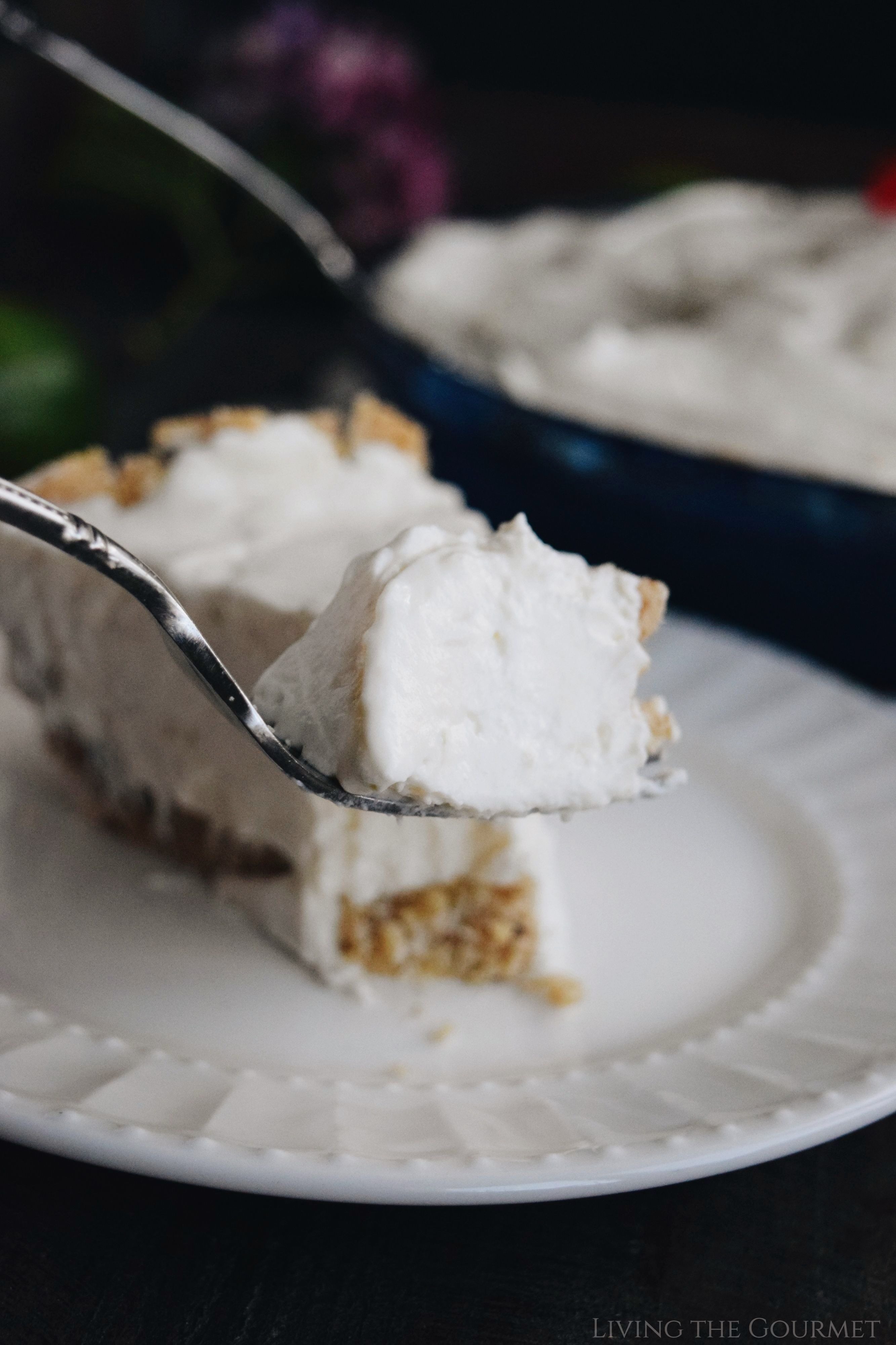 Living the Gourmet
Yields 1 pie
Lime Cream Pie
10 minPrep Time
15 minCook Time
25 minTotal Time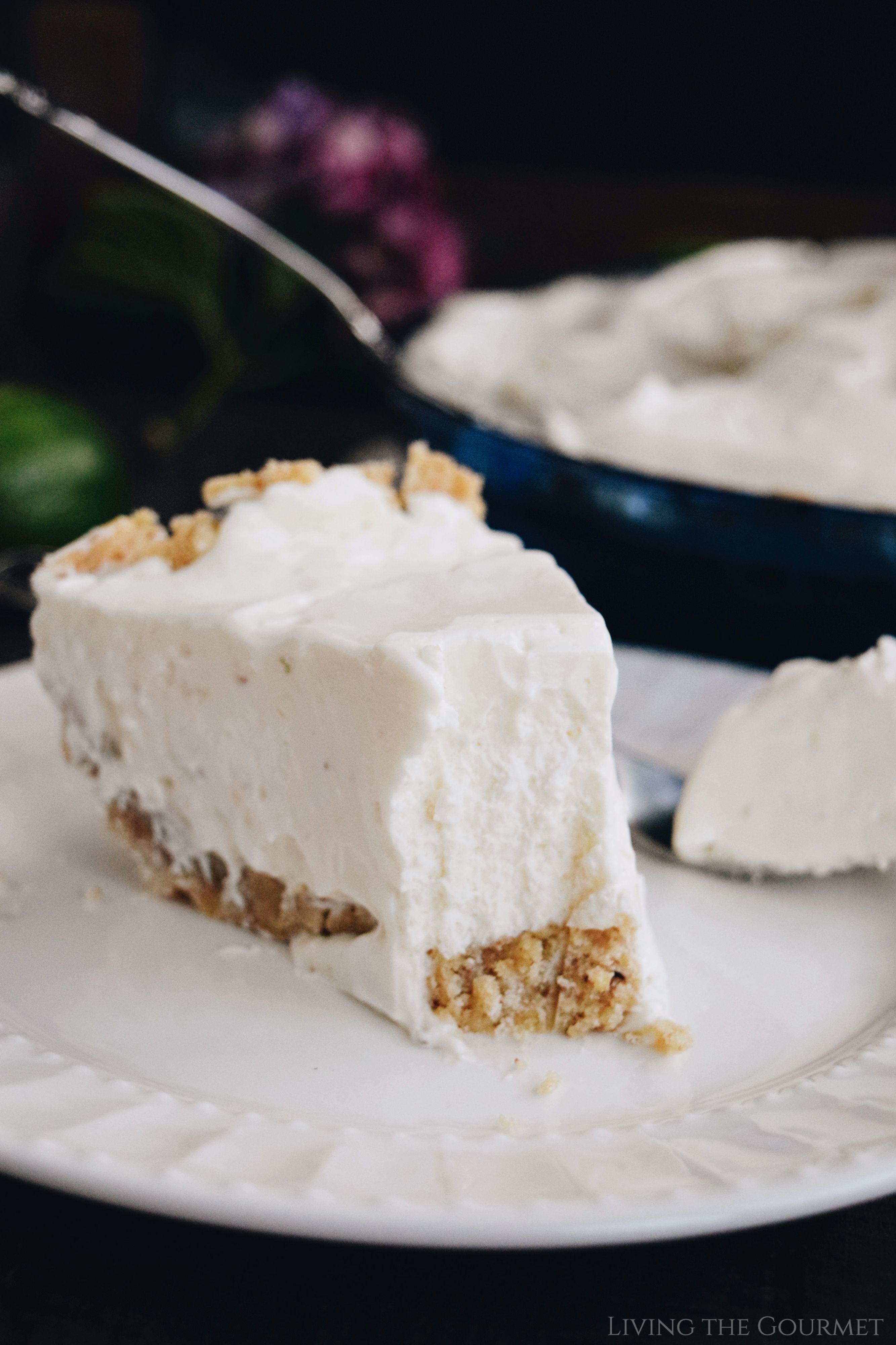 Ingredients
For the Crust:

1 ½ cups all-purpose flour
½ cup butter (unsalted)
½ cup shelled whole walnuts
2 tbs. powdered sugar

For the Filling:

1 can (14 oz.) sweetened condensed milk
½ cup lime juice – fresh
Zest of 1 small lime
2 cups whipping cream
Instructions
Preheat Oven 350 degrees F:
Place the walnuts in a food processor and process to a crumbly consistency.
In a medium sized bowl place, the flour and cut in the butter, using two knives cutting through the flour in opposite directions.
Press into a 9-inch ungreased pie dish.
Bake about 12 – 15 minutes or until a light golden color – cool completely.
If the crust puffs, just poke with a fork and press down.

For the Filling:

In a medium sized bowl, mix the condensed milk, lime juice and lime zest and set aside.
In a large bowl place, the whipping cream, add 2 tbs. powdered sugar to the cream and whip with an electric mixer on high speed until stiff.
Fold the whipped cream into the lime mixture.
Pour over the crust and smooth.
Place in the refrigerator for at least two hours or in the freezer if made ahead. If placed in the freezer, take out and place in the refrigerator one hour before serving.
Notes
**Prep Time does NOT include Inactive Prep Time
7.8.1.2
1337
https://livingthegourmet.com/2019/08/lime-cream-pie.html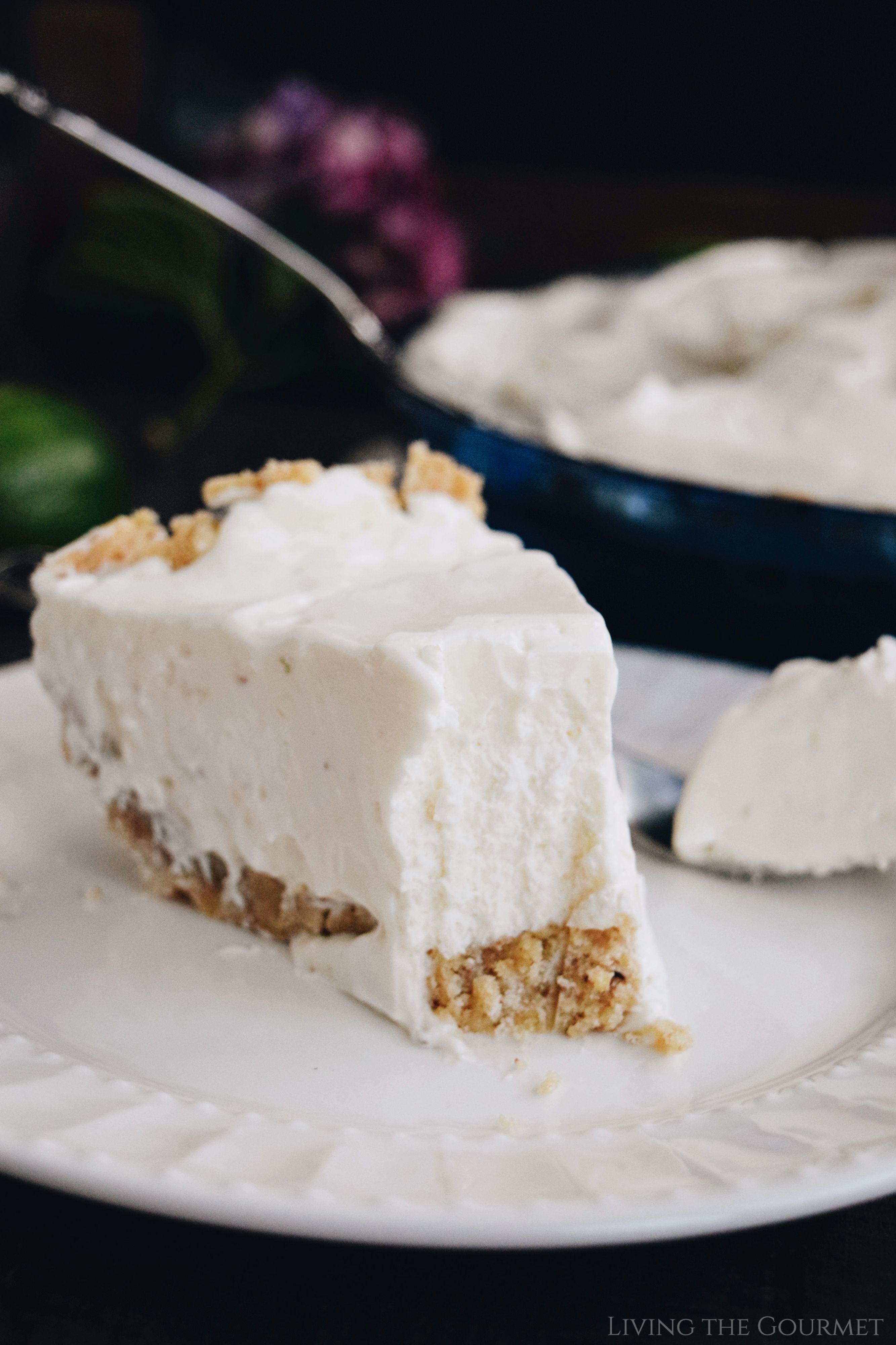 Did you make this recipe?
If so, let me know in the comments down below, or post a picture to Instagram, or to Pinterest, and I'll give you a shoutout on Instagram, or post your pin to one of my Pinterest boards!
0