This post has been sponsored by Little Northern Bakehouse. All opinions expressed are my own.
With school almost back in session, I wanted to put together a lunchbox-friendly sandwich, but with two caveats- First, it had to be gluten-free and plant-based, and second, it had to be super-easy to make. Enter this Black Bean Veggie Sandwich that is both satisfying and healthy.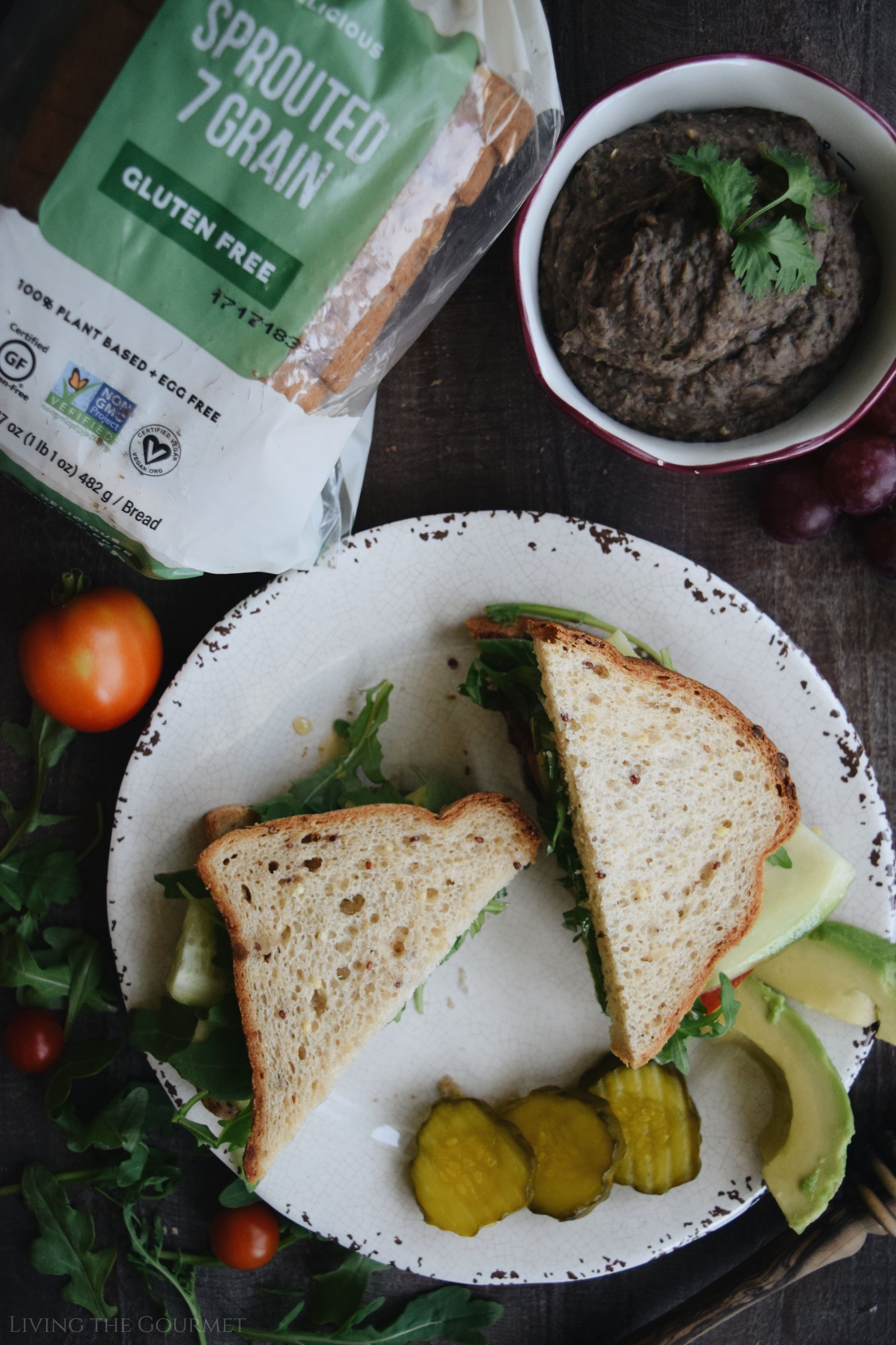 The black bean dip keeps for up to a week, meaning you can make it Sunday night, and have it ready for the rest of week. We'll be using Little Northern Bakehouse products for the bread, which are organic, gluten-free, and non-GMO, but which sacrifice nothing in taste or texture, and are certified as Glyphosate Residue Free. As a nice bonus, they also support Glorybee Save Bee, which is dedicated to saving our favorite pollinator, the Honey Bee.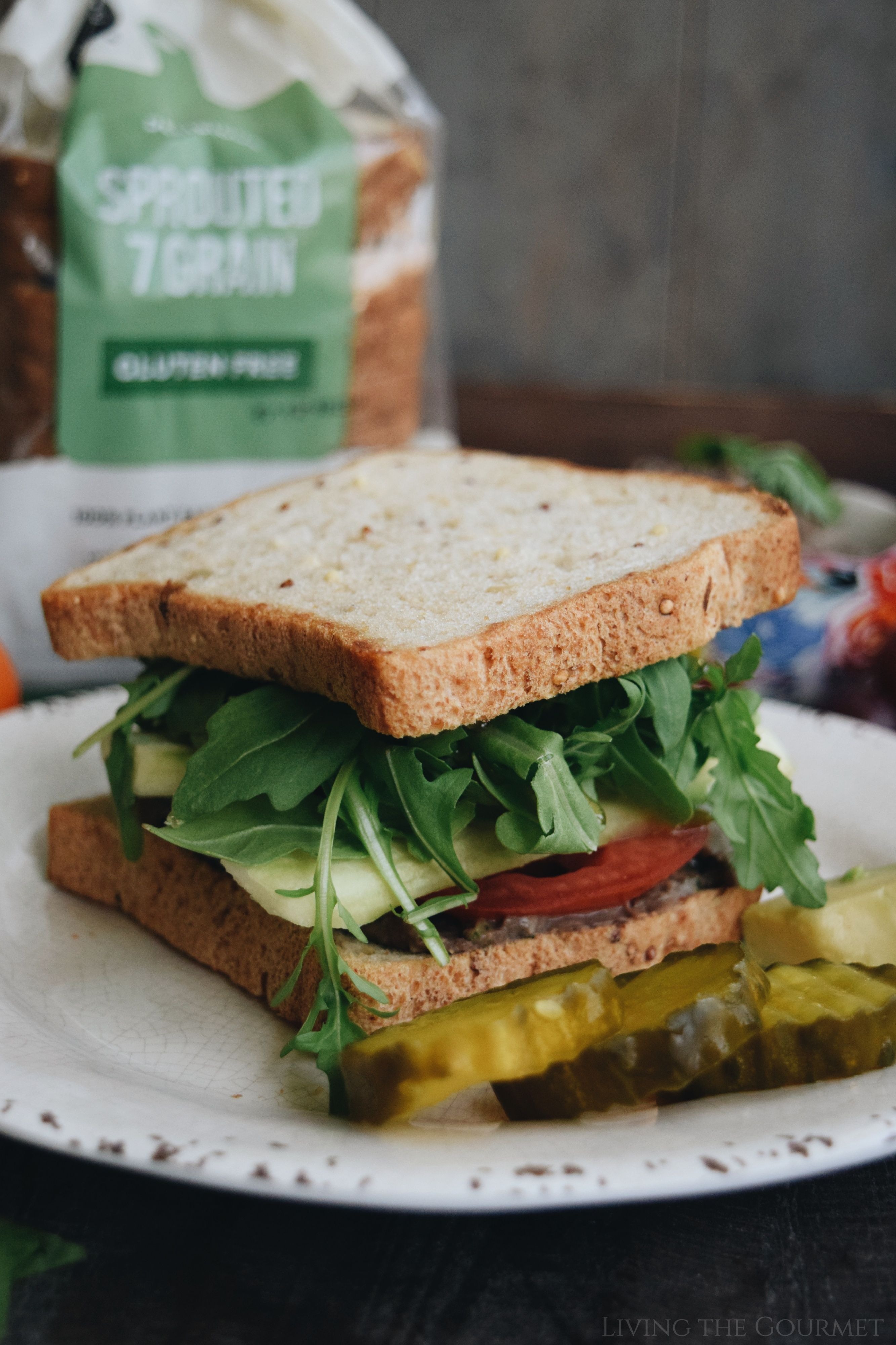 Ingredient Tips and Notes:
Lemon Juice: While I personally almost always default to fresh lemon juice, this isn't a recipe where fresh vs bottled makes a huge difference. Recipes where lemon zest or 'crisp' acidity are valued traits are recipes where fresh lemon juice is a must. However, since we're not using lemon zest, and since any 'crispness' in the acidity is going to be muted by the beans and the honey, feel free to use whichever you prefer.
Jalapeno: This is the source of the bean dip's 'kick,' as well as the source for much of its 'blackened' or 'grilled' flavor. However, if a single jalapeno makes you wince, feel free to swap this out for a less spicy variety of pepper – such as anchos, anaheims, Mexican bell, or even sweet bell peppers. I wouldn't suggest simply leaving the pepper out as an ingredient, since you want a grilled pepper of some variety to impart the flavors and aromatics from the grilling process into the dip.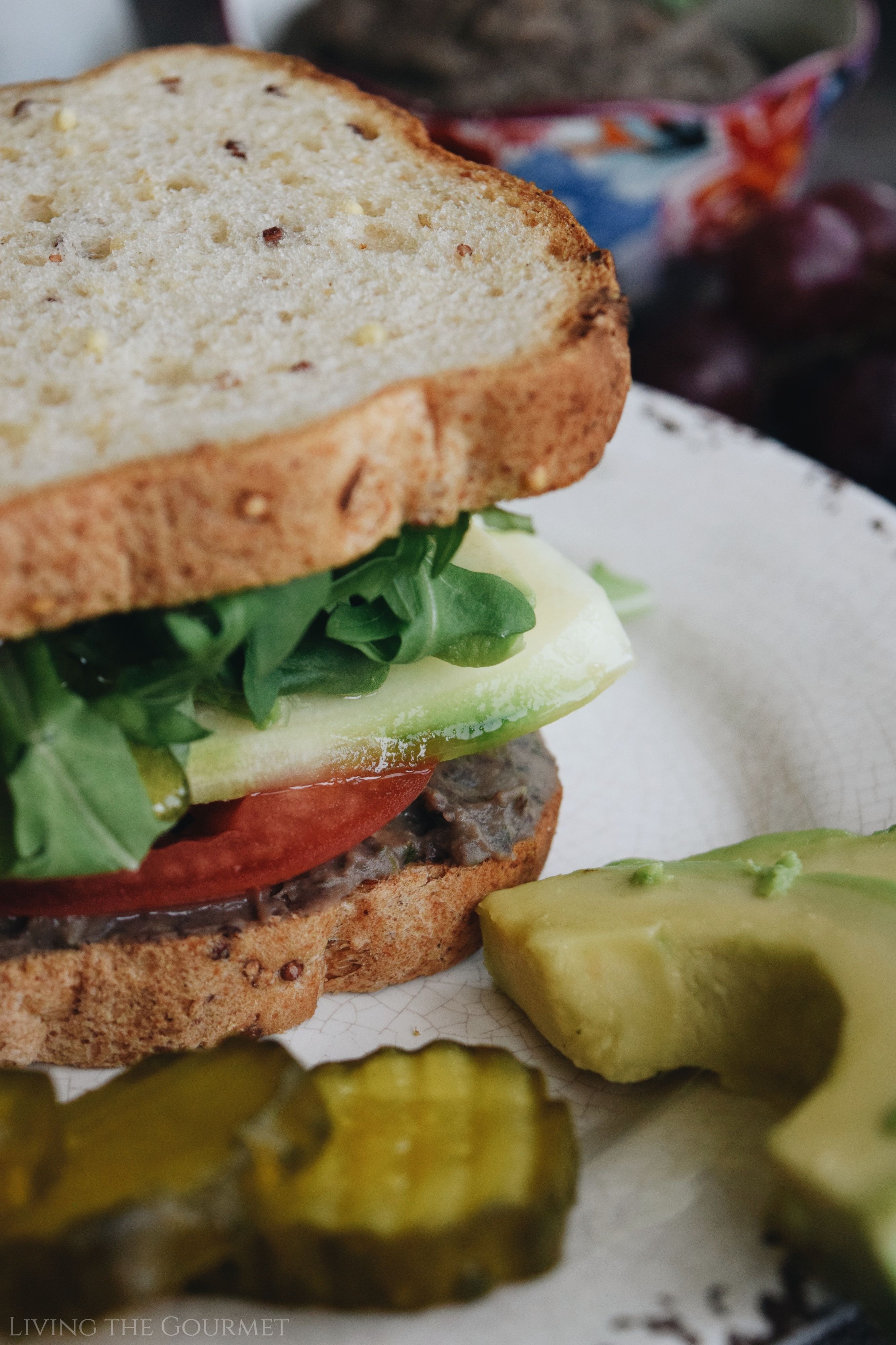 Cilantro: One of the most persistent myths among home cooks is that parsley and cilantro are either somehow related or interchangeable. Nothing could be further from the truth. Simply by smelling the herbs you can immediately differentiate them. Cilantro has a significantly more powerful aroma and taste, and is a hardier, more 'durable' herb both 'in the pot' on the palate. Parsley, by contrast, is crisper and more delicate, with a 'fresher' aromatic and flavor profile. As a result, in recipes that call for parsley, substituting cilantro would likely overwhelm the dish with 'herbal' flavor and aroma. However, in recipes that call for cilantro, using parsley would likely achieve the opposite effect – that of overwhelming any herbal flavor imparted by the parsley, as if one had simply left the ingredient out. In other words, parsley is more delicate, crisper, and fresher tasting, whereas cilantro is hardier, with denser and more 'earthy' flavors and aromas.
The Bread: Today we're using the Sprouted 7 Grain from Little Northern Bakehouse, which is available in the freezer section of most natural foods retailers. Little All Little Northern Bakehouse products are gluten-free, non-GMO, and made from whole-food ingredients, and feature delicious seeds and grains for a boost in nutrition. Many varieties of their breads are also 100% plant based and vegan – meaning they have something for everyone and every palate. Their other bread varieties include Whole Grain Wide Slice Loaf, White Wide Slice Loaf, Millet & Chia Loaf, Seeds & Grain Loaf, Cinnamon & Raisin Loaf, Millet & Chia Hot Dog Buns, and the Millet & Chia Buns, as well as new sprouted varieties, such as Sprouted Honey Oat Bread and Sprouted 7 Grain Bread, which are supremely soft and fluffy.
Arugula: I'm using arugula as the greens for the sandwich, but you might find these to be too bitter, or you might prefer a larger and 'crunchier' leaf. Feel free to substitute your preferred salad green. This is purely a matter of preference.
Other Uses for Today's Black Bean Dip: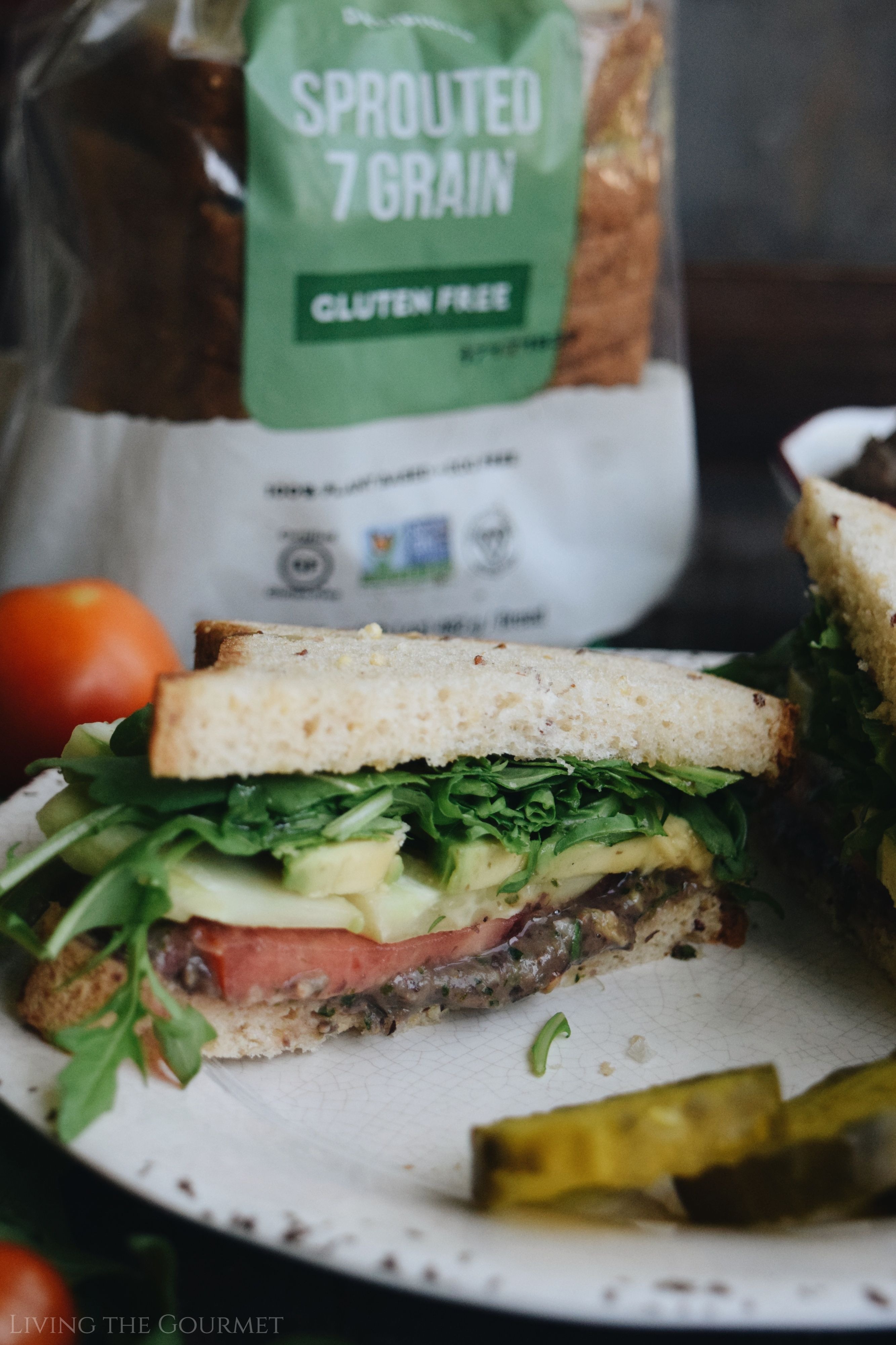 Going beyond sandwiches, today's black bean dip is great for appetizers. Here are few suggestions.
1) With Falafel. Today's dip would pair absolutely divinely with falafel, such as with my Sundried Tomato Falafel.
2) Antipasto Centerpiece. In any antipasto that features rustic 'earthy' flavors, today's black bean dip would pair excellently. Such platters would include items like infused olive oil, flatbreads, cured meats, olives, and crusty bread.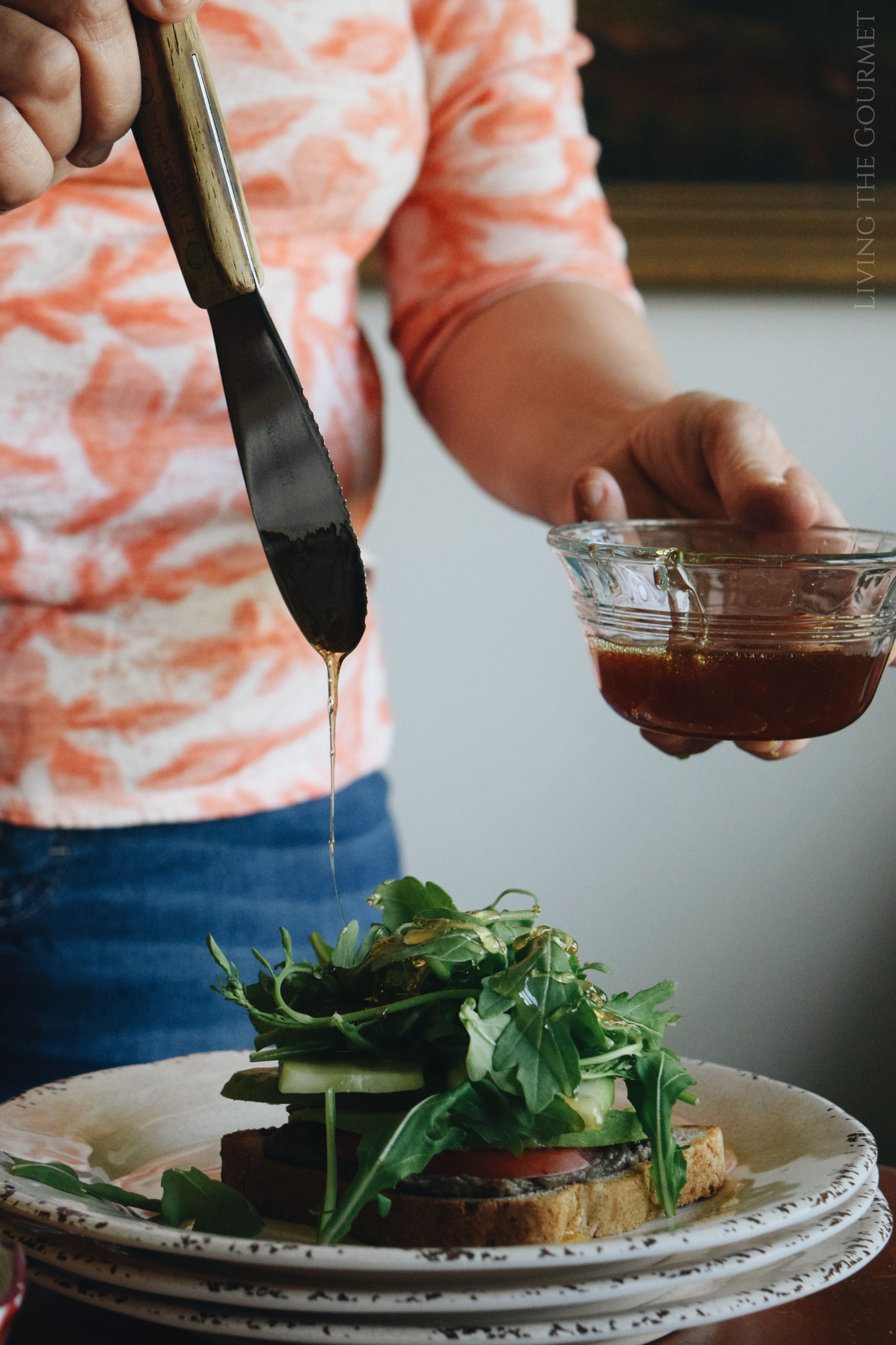 Print
Black Bean Veggie Sandwich
Author:
Prep Time:

5 minutes

Cook Time:

15 minutes

Total Time:

20 minutes

Yield:

2

sandwiches

1

x
For the Black Bean Spread:
19 oz

. can of black beans – rinsed and drained

6

scallion tops – (white tops) – grilled

4

–

5

garlic cloves – grilled

1

jalapeño – grilled – with or without seeds

2

tbs. lemon juice

2

tbs. olive oil

2

tbs. honey

1/2

cup

fresh cilantro – loosely packed

1/2 tsp

. sea salt

1 tsp

. ground coriander

1/2 tsp

. ground cumin
For the sandwich:
Little Northern Bakehouse Bread (I used the Sprouted 7 Grain)
Tomato – sliced thin
Cucumber – sliced thin
Avocado – sliced thin
Honey – for drizzling
Arugula or desired salad greens
Instructions
Heat a small cast iron frying pan with the jalapeño, garlic and scallion tops to allow a bit of a char to achieve; then let cool.
Place the drained beans, cilantro, grilled jalapeño, garlic, seasonings, lemon juice, honey and olive oil in a food processor and process to desired consistency.
To Build the Sandwich:
Place the spread on one side of the sandwich or both; top with the sliced tomato, cucumber, avocado and Arugula or desired salad greens followed by a drizzle of honey and close with another slice of bread.
Recipe Card powered by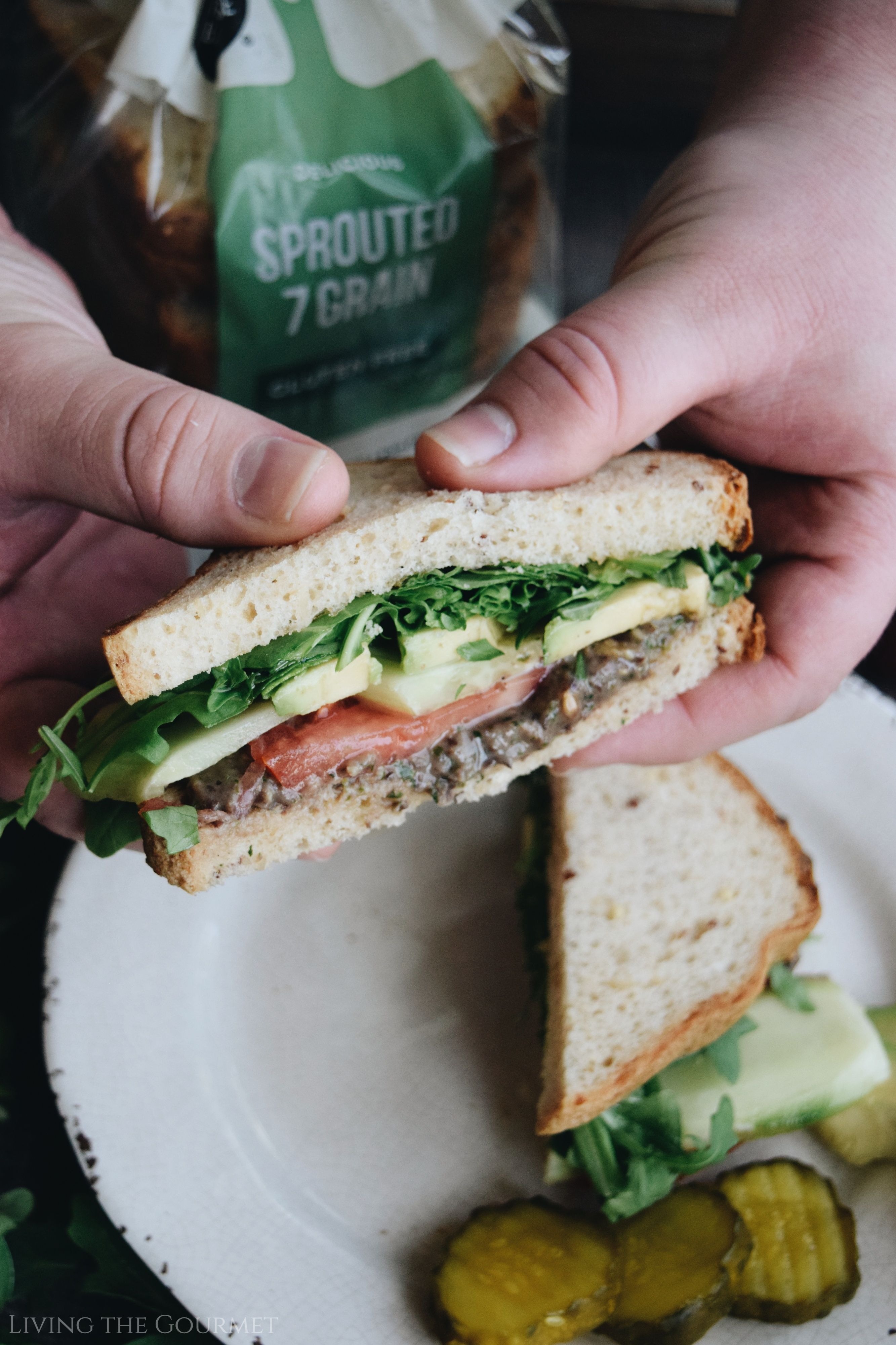 Enjoy with Love!
4