This classic quick bread is speckled with rum raisins for a sweet, slightly salty treat for St. Patrick's Day.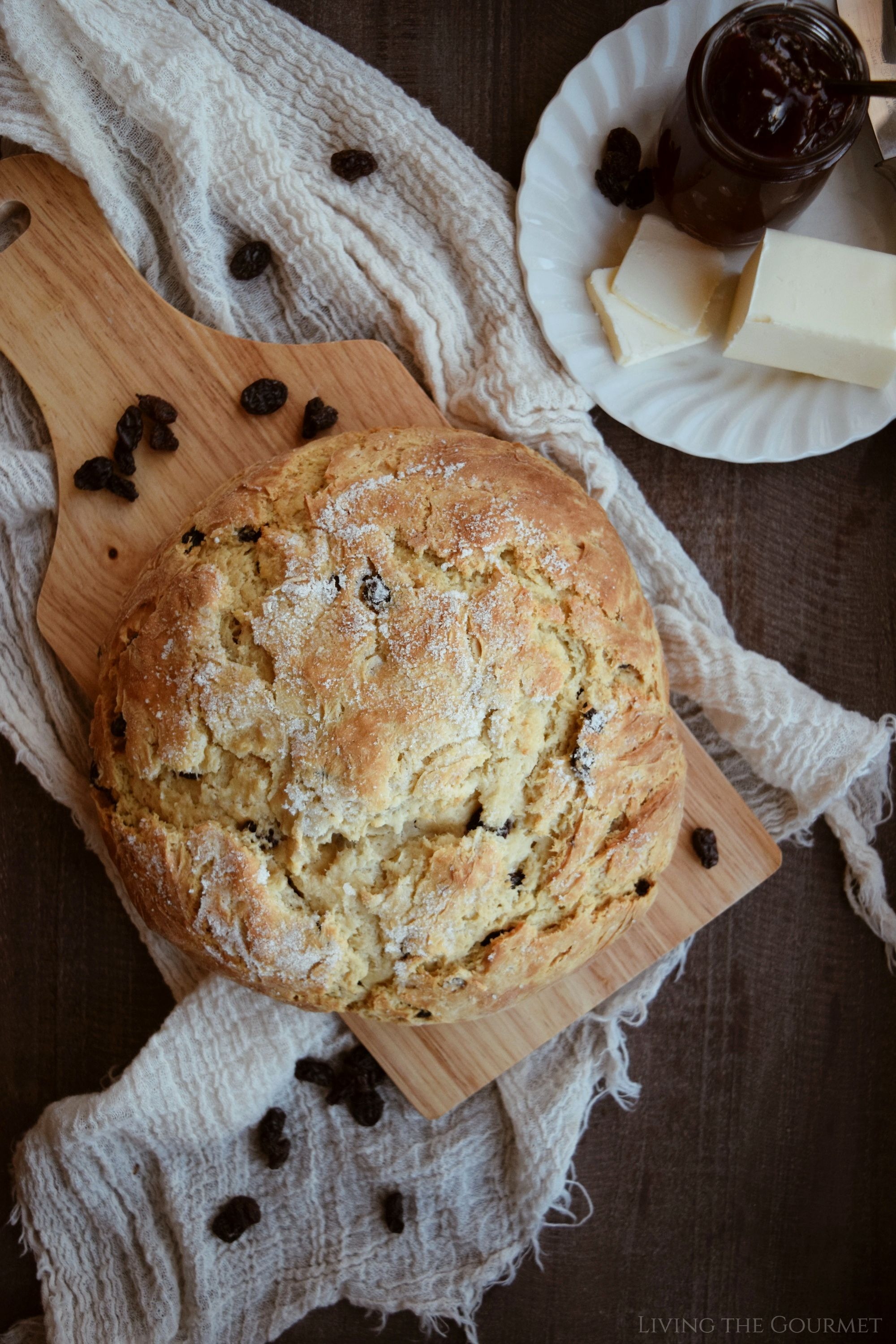 There's a small Irish gift shop near where I live and it is probably one of my favorite stores around. Set in an old Victorian house now painted pink and green, it's the type of place you run into when you're quickly looking for a gift, but then get lost in all its treasures. An hour later you find yourself with a gift for everyone including yourself, and a few British delights as well.
On one similar occasion, a good friend had just announced her engagement and I paid this little shop a visit in search of a keepsake for her and her soon-to-be. A good hour or so later, I walked out with a few trinkets, and as I traditionally do, and some sweet treats as well. It's the only place where I can find things like Fruit Pastilles, Maltesers, and Lion Bars among other delights. I also discovered while browsing, an Irish Soda Bread mix. It was the first time I had ever made my own, even if it was semi-homemade.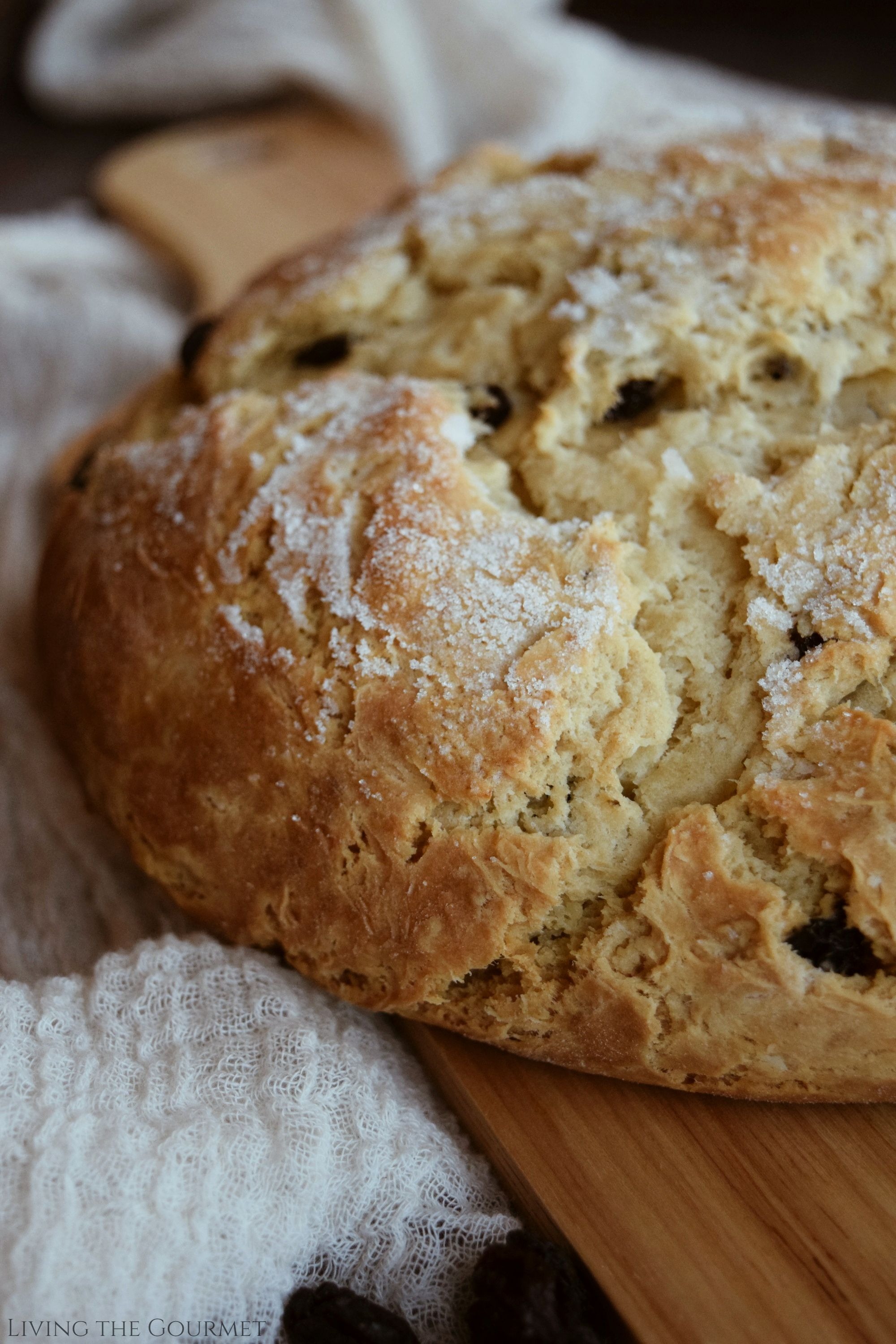 In short, I've always wanted to recreate that bread but this time, from scratch.
There are a lot of variations when it comes to this quick bread. I've seen it made with caraway, rye, whole wheat, and even beer. While I'm sure they are all delicious and I'd love to try each of them, I began with a very basic recipe using only all-purpose flour. I wanted to keep it quick, easy, and accessible. My own spin on this traditional bread lies not in the batter but the raisins. I gave them a quick soak in rum before adding them to the dough.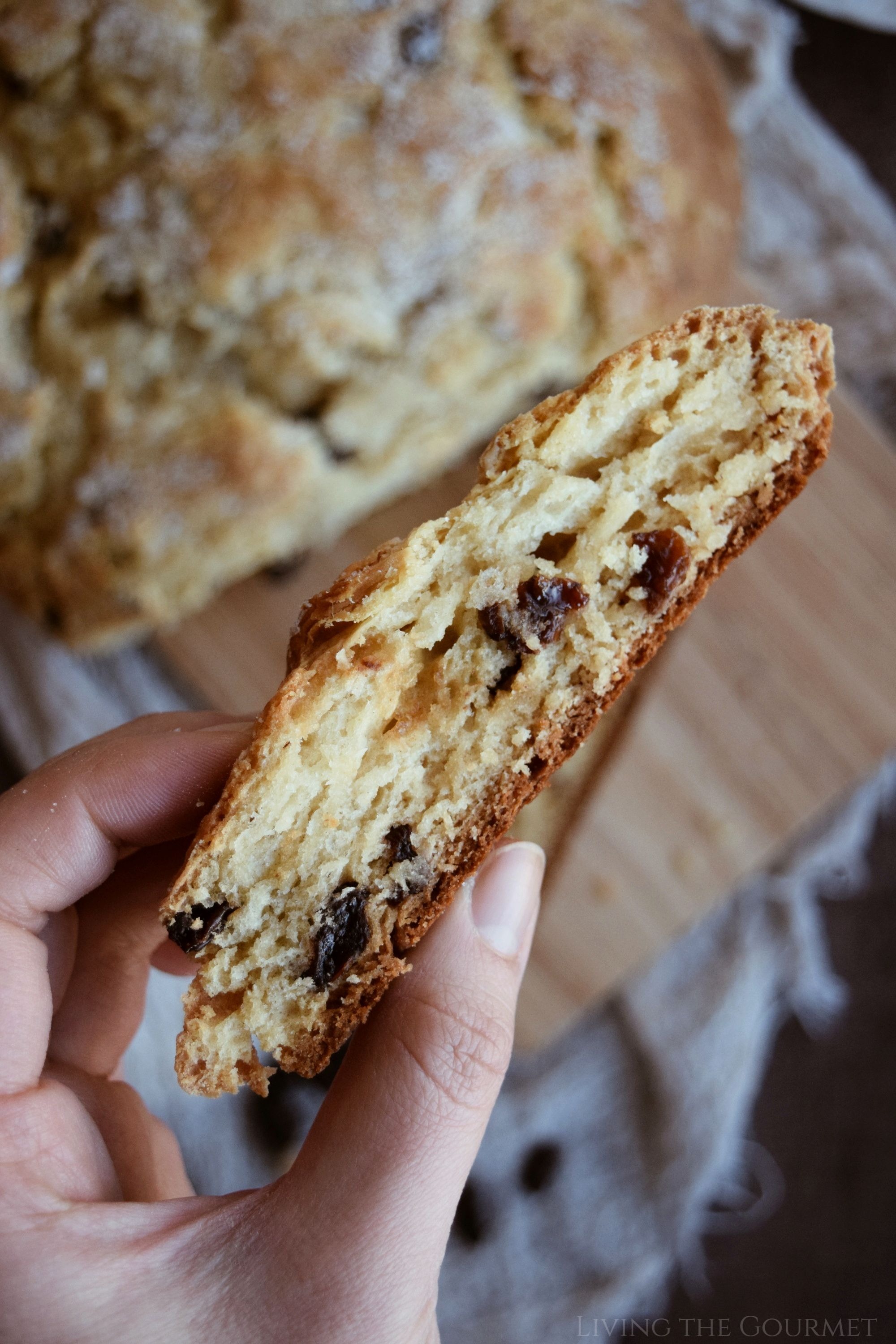 I have to admit, a slice of this in the morning warmed with butter is absolute heaven. It was reminiscent of the bread I made from the Irish gift shop which was the goal I wanted to achieve. So, it brings me great pleasure passing this recipe on to you.
Irish Soda Bread is very easy to make, so please don't be intimidated, and this recipe in particular guarantees a soft loaf that is a little sweet and a little salty with a subtle flavor of rum underneath it all.
Print
Irish Soda Bread
Author:
Prep Time:

10 minutes

Cook Time:

35 minutes

Total Time:

45 minutes

Yield:

1

loaf of bread

1

x
2

cups

AP flour, plus more for dusting

3 tablespoons

sugar, plus more for sprinkling

1 teaspoon

baking soda

1/2 teaspoon

baking powder

1 teaspoon

salt

4 tablespoons

unsalted butter, cubed and chilled

1

cup

buttermilk (or sour milk, check recipe notes below on how to make sour milk)

1/2

cup

raisins soaked in 2 tablespoons dark rum
Instructions
In a small bowl, combine the raisins with the rum and let sit for about 30 minutes before making the bread.
Preheat the oven to 400 degrees F. Grease a medium-sized cast iron pan and set aside.
In a large bowl, whisk together flour, 3 tablespoons sugar, baking soda, baking powder, and salt. Add the cubed butter and mix with a pastry blender until crumbly.
Add the buttermilk or sour milk and stir until a soft, sticky dough comes together.
Finally, mix in the raisins and stir until well incorporated.
Turn the dough out onto a very well-floured surface and shape into a smooth ball. Transfer the dough to the prepared pan and sprinkle with extra sugar.
Bake for about 35 minutes until golden. Remove and let cool slightly before serving. Serve with butter, cream, or your favorite jam.
Notes
To make sour milk, simple pour 1 cup of whole milk and stir with 1 tablespoon white vinegar or lemon juice. Let the mixture sit for about 10 minutes until the milk has curdled.
Recipe Card powered by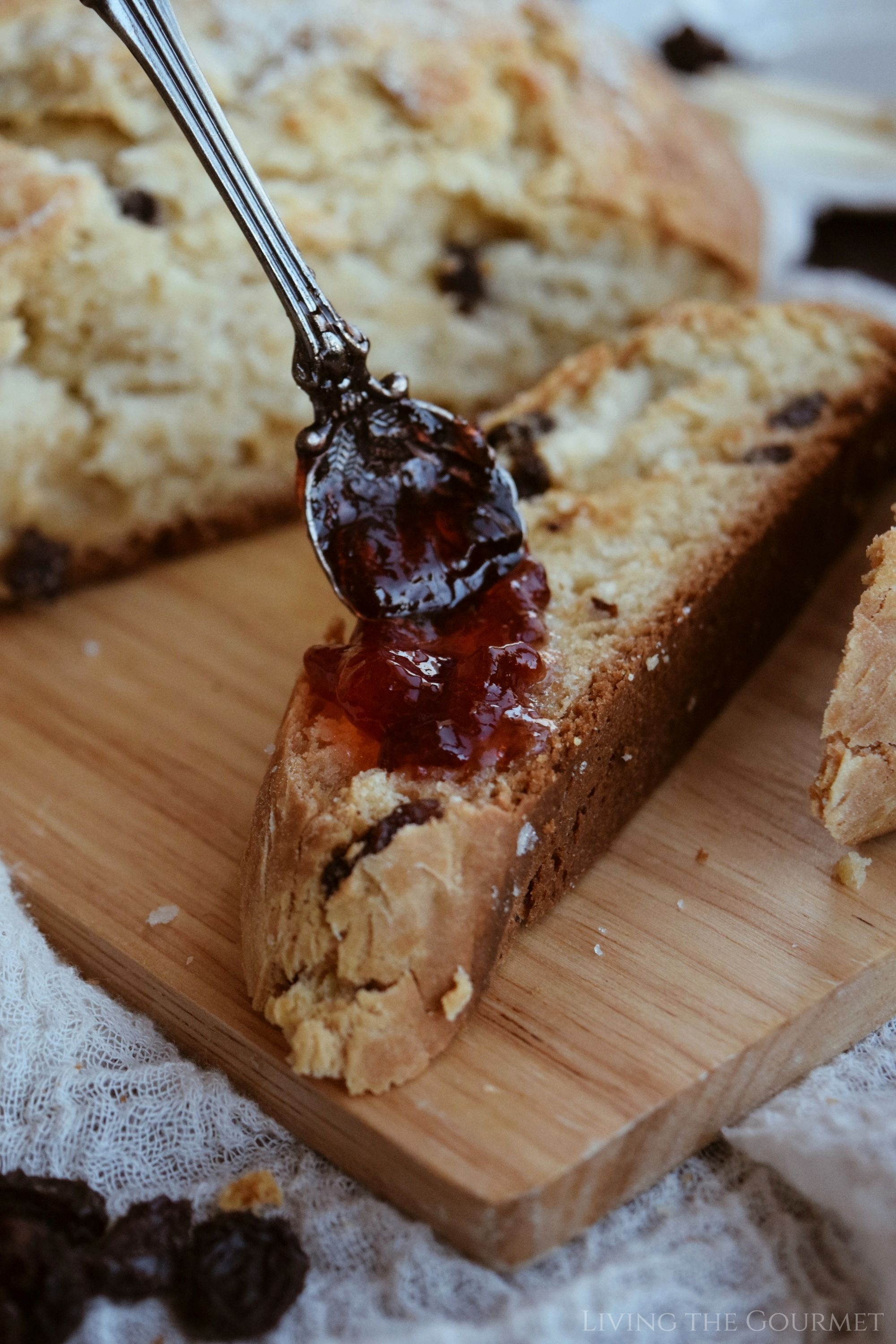 On this day where everyone is Irish in their hearts 😉 I hope you enjoy today's recipe and in closing, here is a little blessing to carry with you as we celebrate the feast of St. Patrick:
May God grant you many years to live,
For sure He must be knowing
The earth has angels all too few
And heaven is overflowing.
Enjoy,
Tammy<3
2