This shop has been compensated by Collective Bias, Inc. and its advertiser. All opinions are mine alone. #LiptonNewLook #CollectiveBias
Spring isn't too far off, and today we're sharing a peek behind our garden prep alongside our favorite recipe for classic iced tea!
For easier shopping, simply hover over the above image to click through and order Lipton Black Tea today!
Behold, a twisting tale of two seasons. On the one hand, it is the best of seasons, holding the promise of respite from the frigid clutches of notorious Northeastern snow and ice, drenched in the downpours of nor'easter rains. On the other hand, it is an unpredictable and fickle time of year, when you learn to take wrath and beauty, ice and warmth, summer leisure and winter toil, all in equal measure. A tale of Spring and Autumn in New York. Autumn in New York. It's the subject of countless poems and musings surrounding the time of year when the memorial trees lining the sidewalks of 'The City' fade from rich green to their familiar autumn shades, colors immortalized in the words of countless songs and poems. Autumn in New York is the natural beauty of one of the world's most famous and infamous concrete jungles, where cultural gurus in search of a 'New World Paris' have created masterpieces while living alongside mobsters plying their bloody trade. Surrounded by towers of steel and glass inhabited by mortal gods, beneath which swarm generations of faux-rebels, posh-dissidents, would-be artists, and beloved-misfits, there's a certain magic in strolling along concrete dusted by brittle leaves of brown and gold, churned by the bit of chilled wind carrying the mixed odors of construction and the aromas of global cuisine. It's predictable and beautiful, the familiar framing of an ever-changing scene at the modern crossroads of the world.
Spring in New York. Oh dear.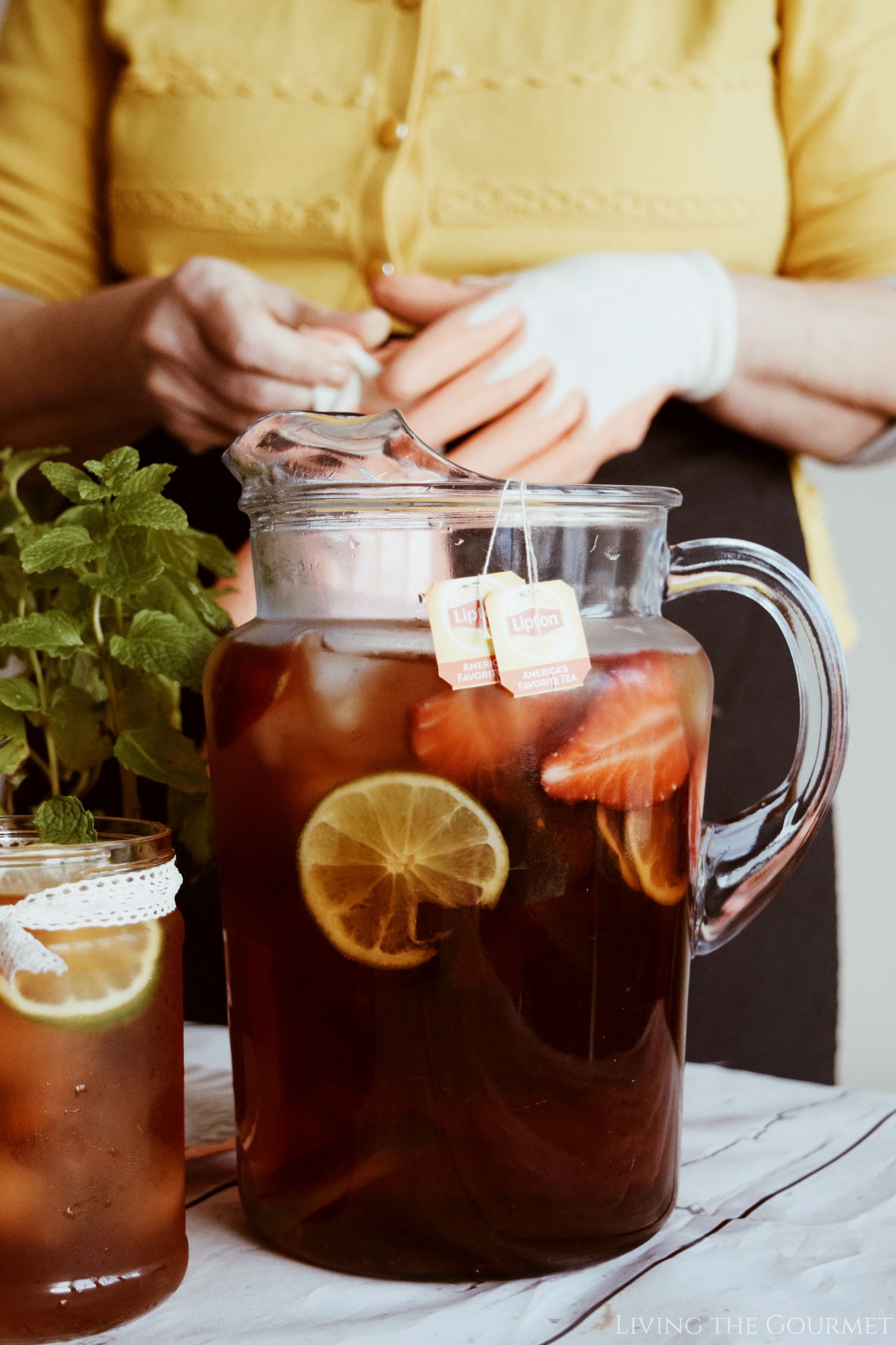 To borrow a phrase from Humphrey Bogart in the Maltese Falcon "This is the stuff dreams are made of. Spring in New York promises a respite from notoriously harsh, icy, and above all damp North East Winters, but ultimately you never really know what you're in for, and very often Spring in New York is more of a 'hope' or 'wish' than a reality.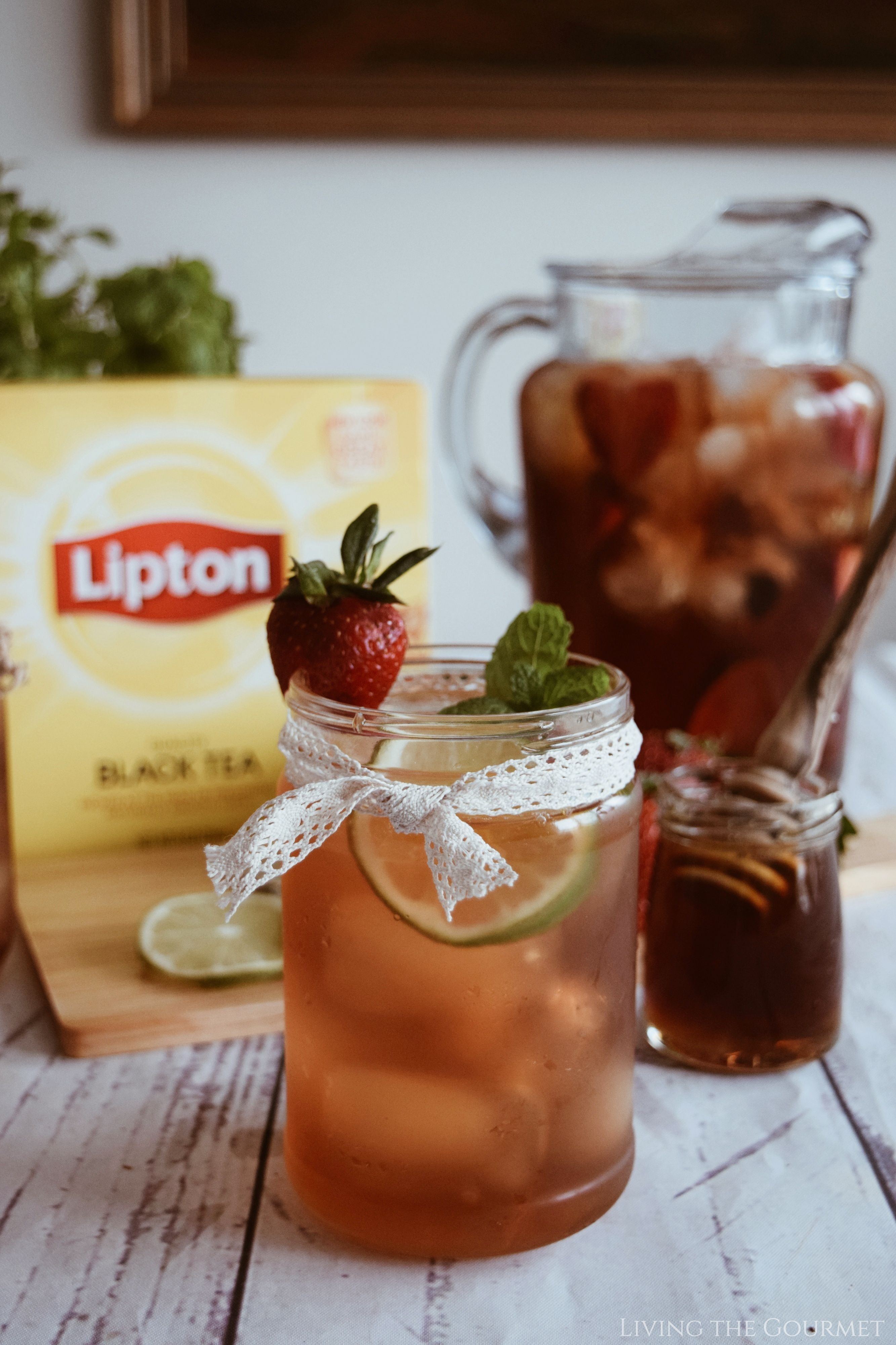 For example, when putting this post together, I fully intended on going out into my yet-untended garden, and spending a few much needed hours out in the still 'pleasantly chilly' air, turning over soil, and planning out the arrangement of my freshly bought flowers, and then outlining the results for you here today as I did last year. After all, the lion's share of the fresh basil and mint that I use here on Living the Gourmet I grow myself, and I always like giving a few pointers on how I make that work. I even brewed some iced tea for the occasion. And then this happened.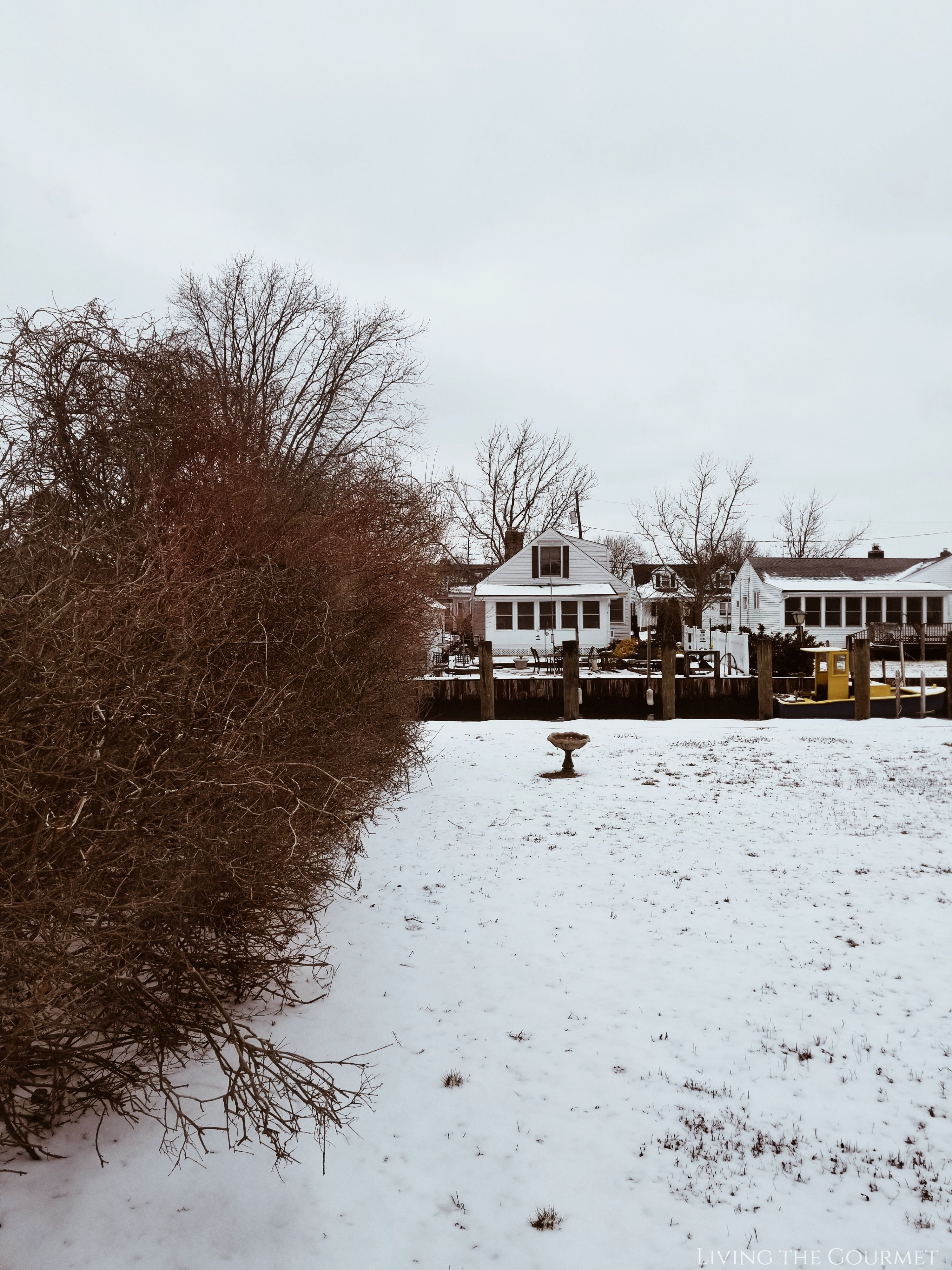 Snow, followed by true-to-form damp Northeast air. "Spring in New York is the stuff dreams are made of…" or something like that. The end result found my new plants sitting beneath my living room windows greenhouse-style, and left me sipping my iced tea by the bay-window, looking on in despair at the fresh layer of 'spring snow' blanketing my backyard.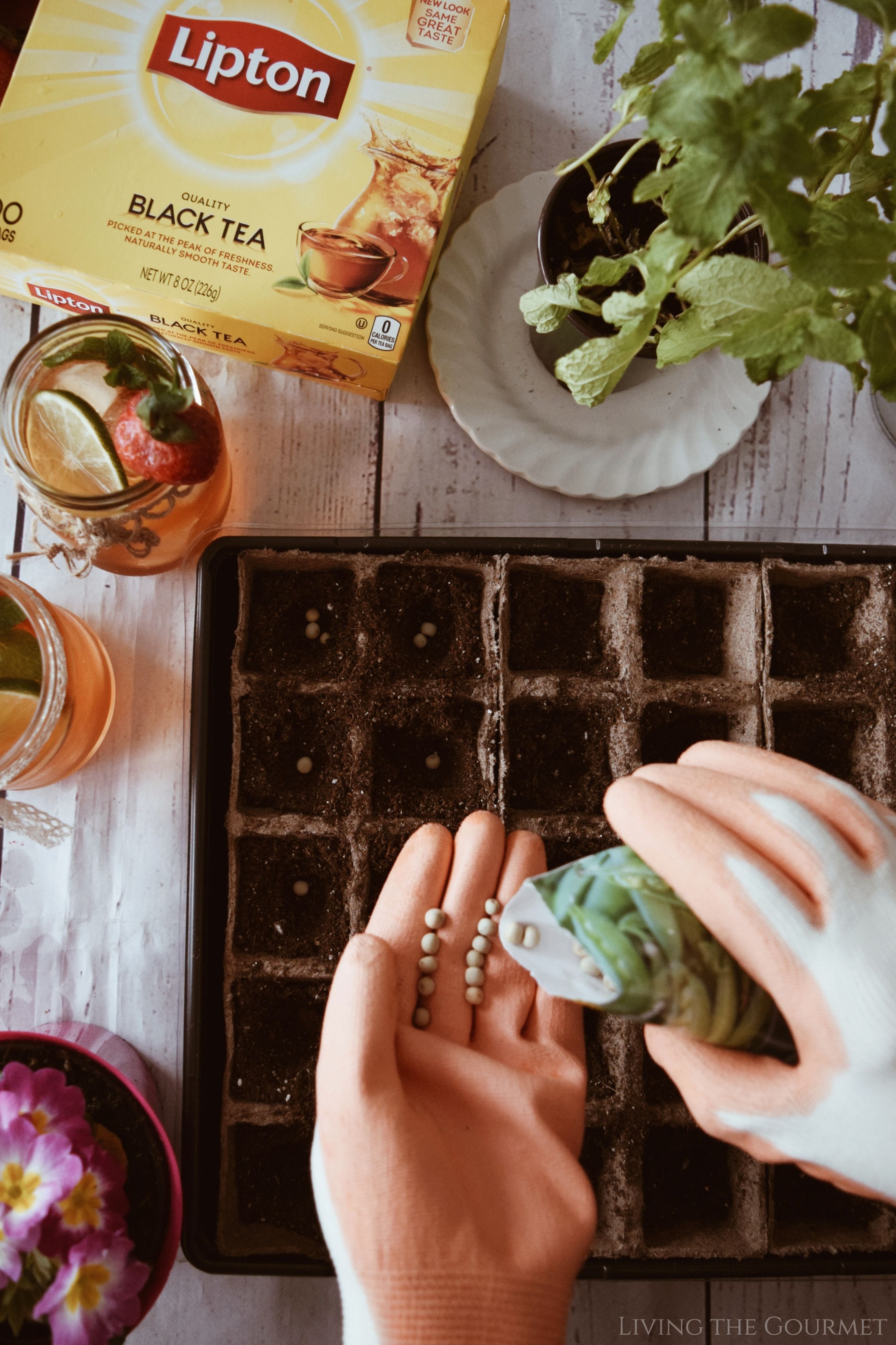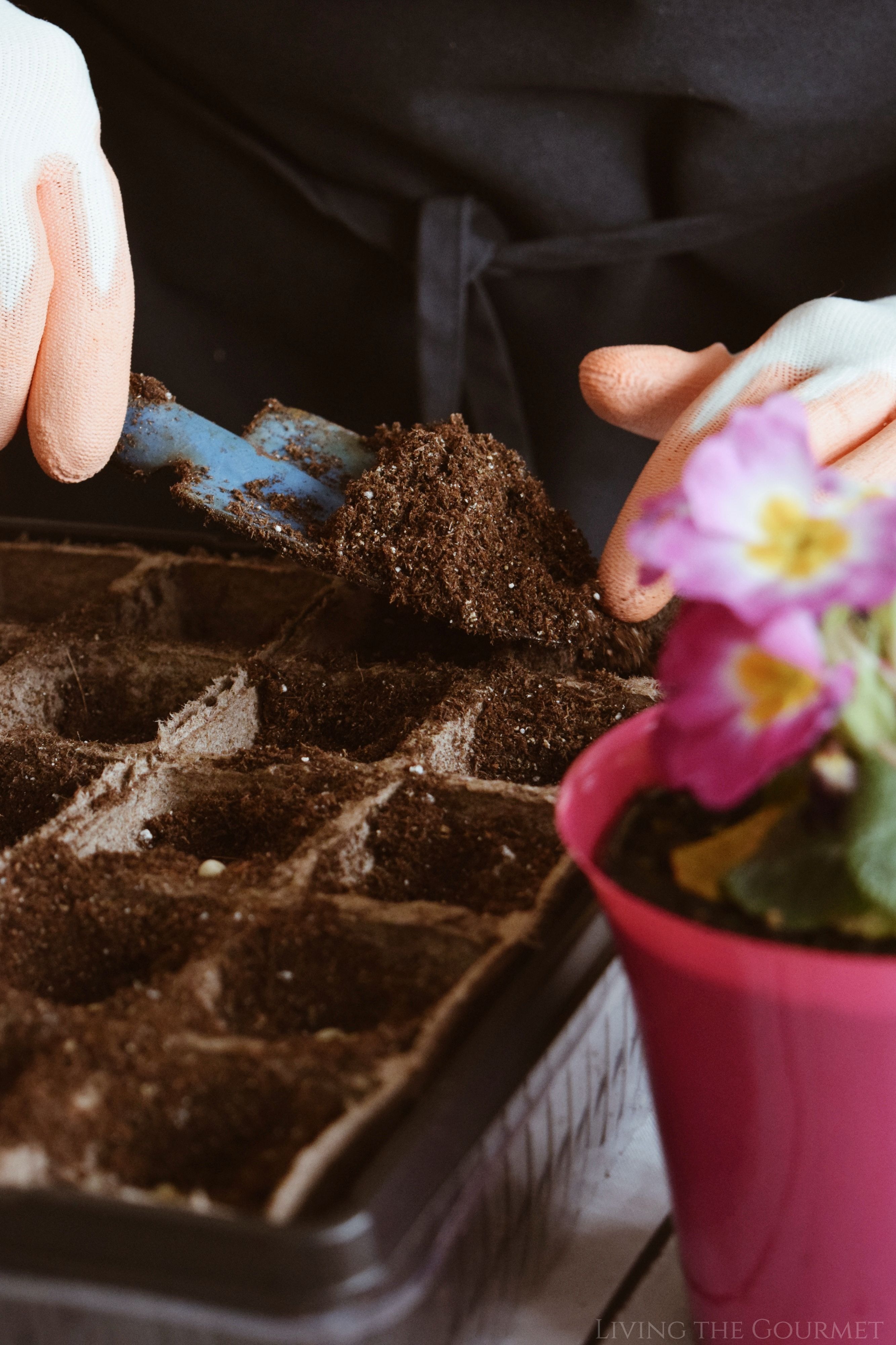 So, in case you're wondering my currently soon-to-be outdoor plants are doing their level best to weather…the weather from the comfort of my living room as I write this. As for the tea you see in the pictures, I used Lipton 100% Natural Black Tea, which I always pick up during my supply runs to Walmart. As I've written here a few times before, growing up my father would only ever drink Lipton when he wanted tea, and today I've more or less fallen into that habit, due to its great, ever familiar, and blissfully reliable taste. Lipton is still America's favorite tea for a reason. Recently, however, Lipton updated their look, but thankfully it's a case of "New look, same great taste," meaning that you're getting the same great 100% black tea as before. For today's post, I brewed it up plain, since I love the taste on its own, and using a pre-chilled pitcher, I combined the brewed tea with some fresh mint, a slice of lime, honey, and a wedged strawberry as garnish to sit on the edge of the glass as pictured below.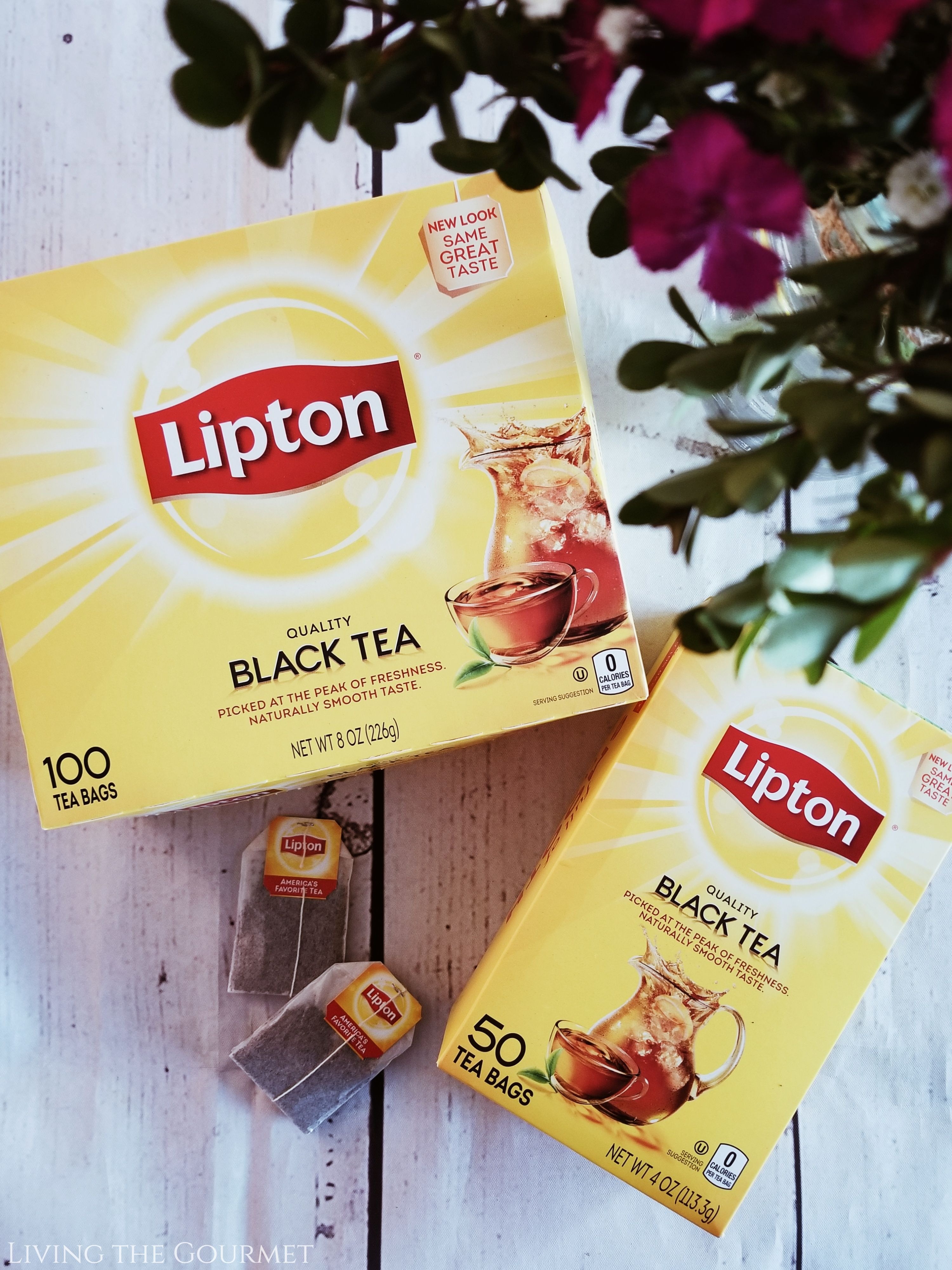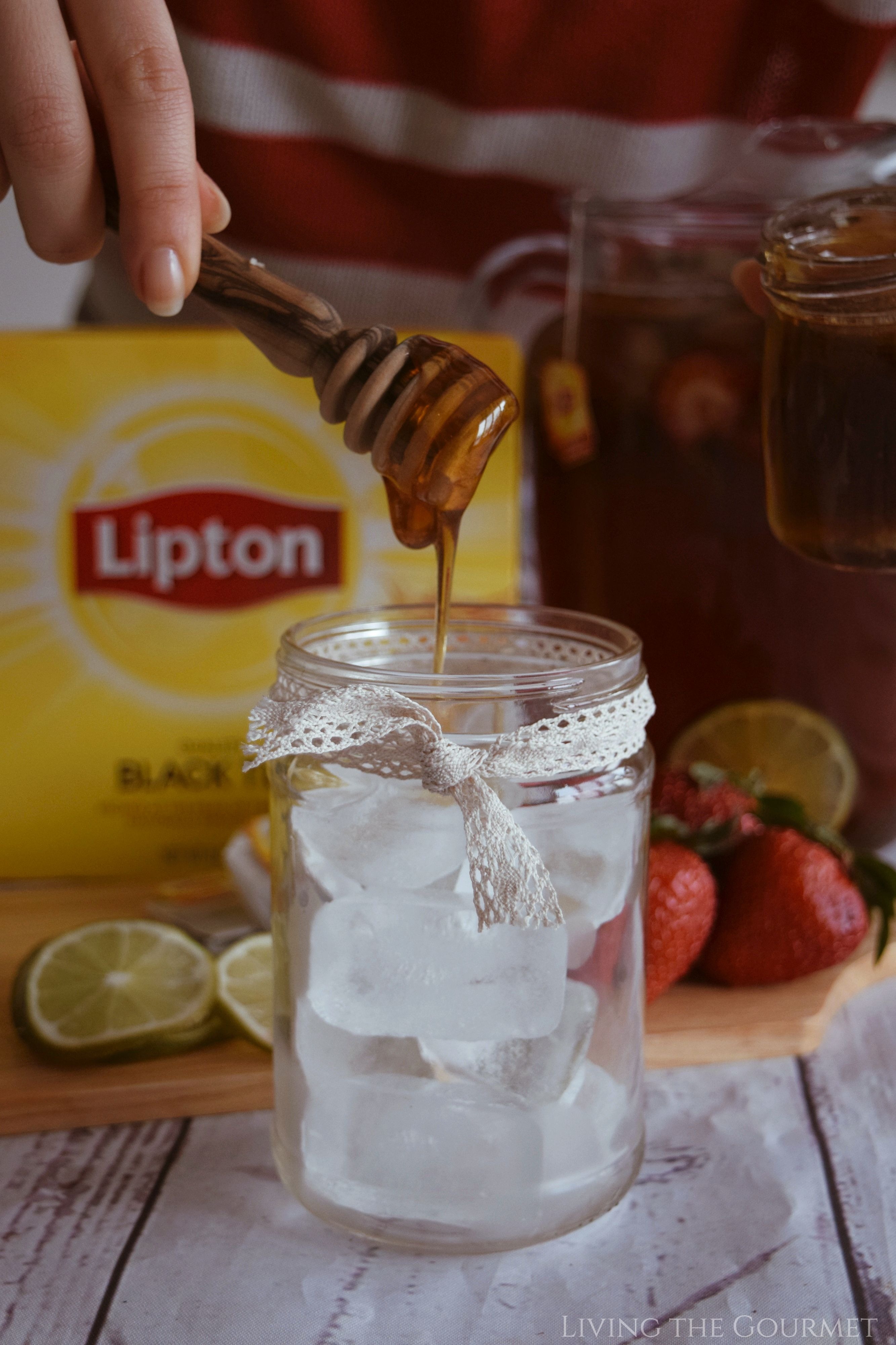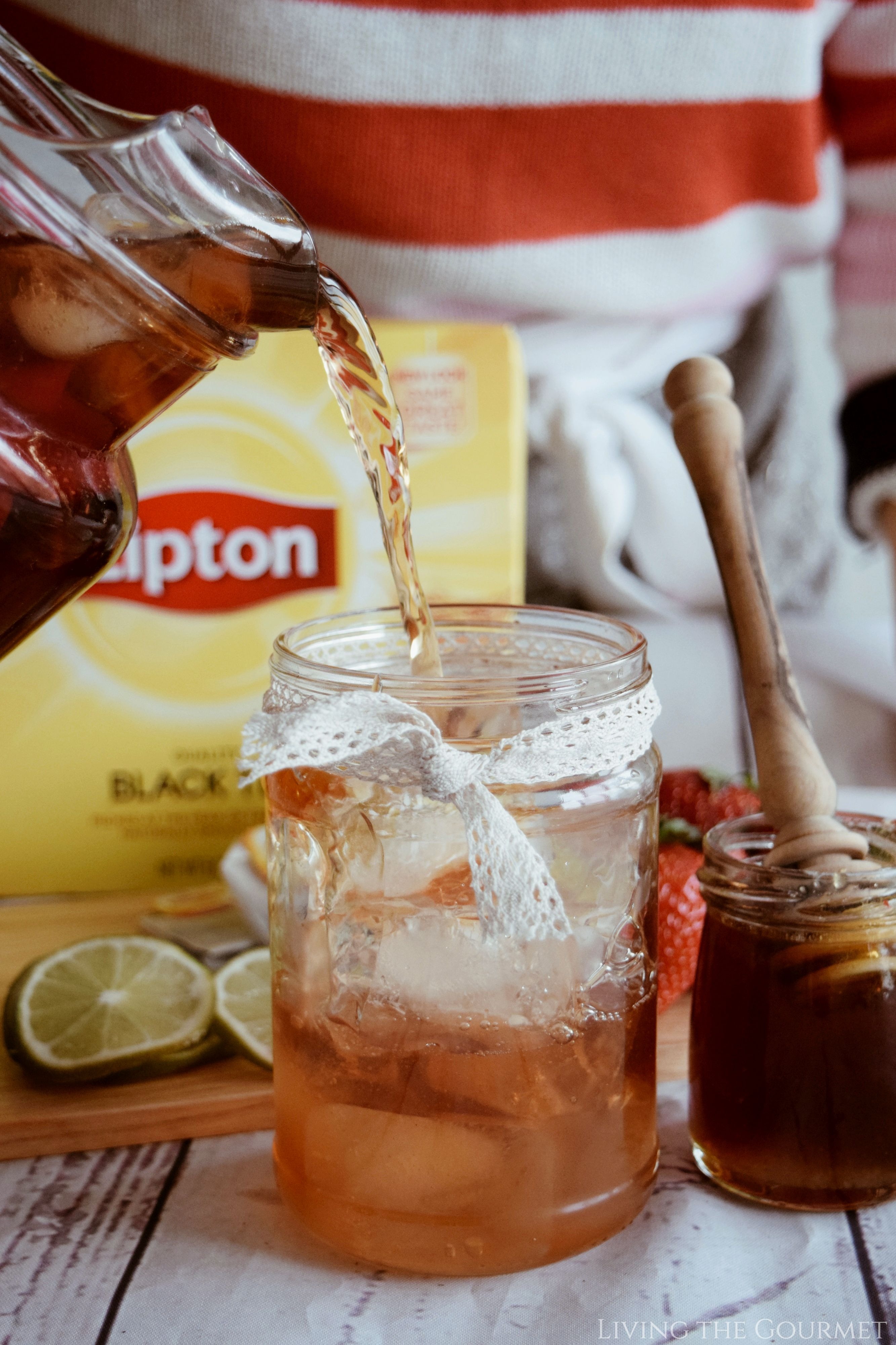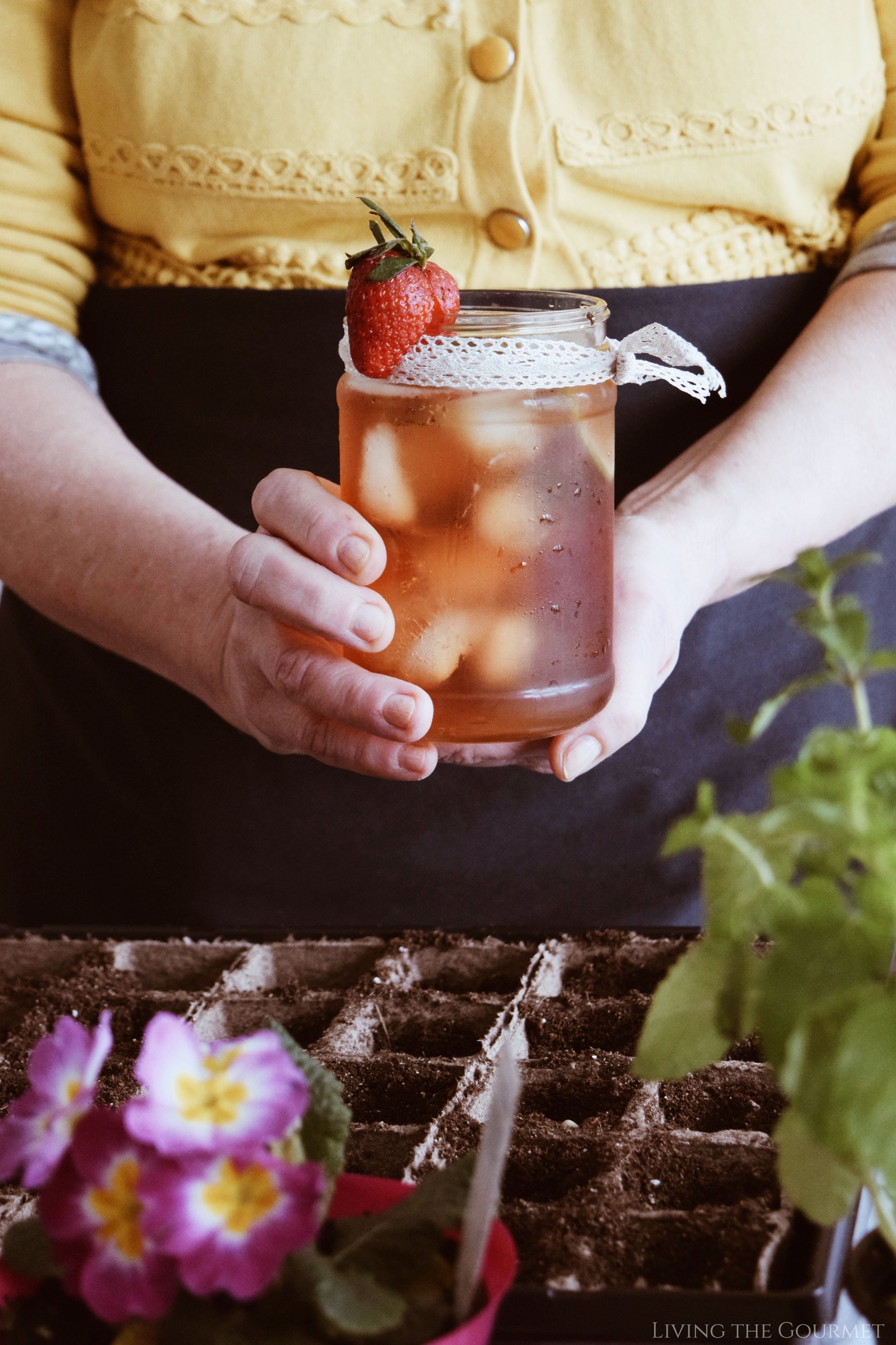 Living the Gourmet
Yields 1 pitcher of iced tea
Classic Iced Tea
10 minPrep Time
10 minCook Time
20 minTotal Time
5 based on 21 review(s)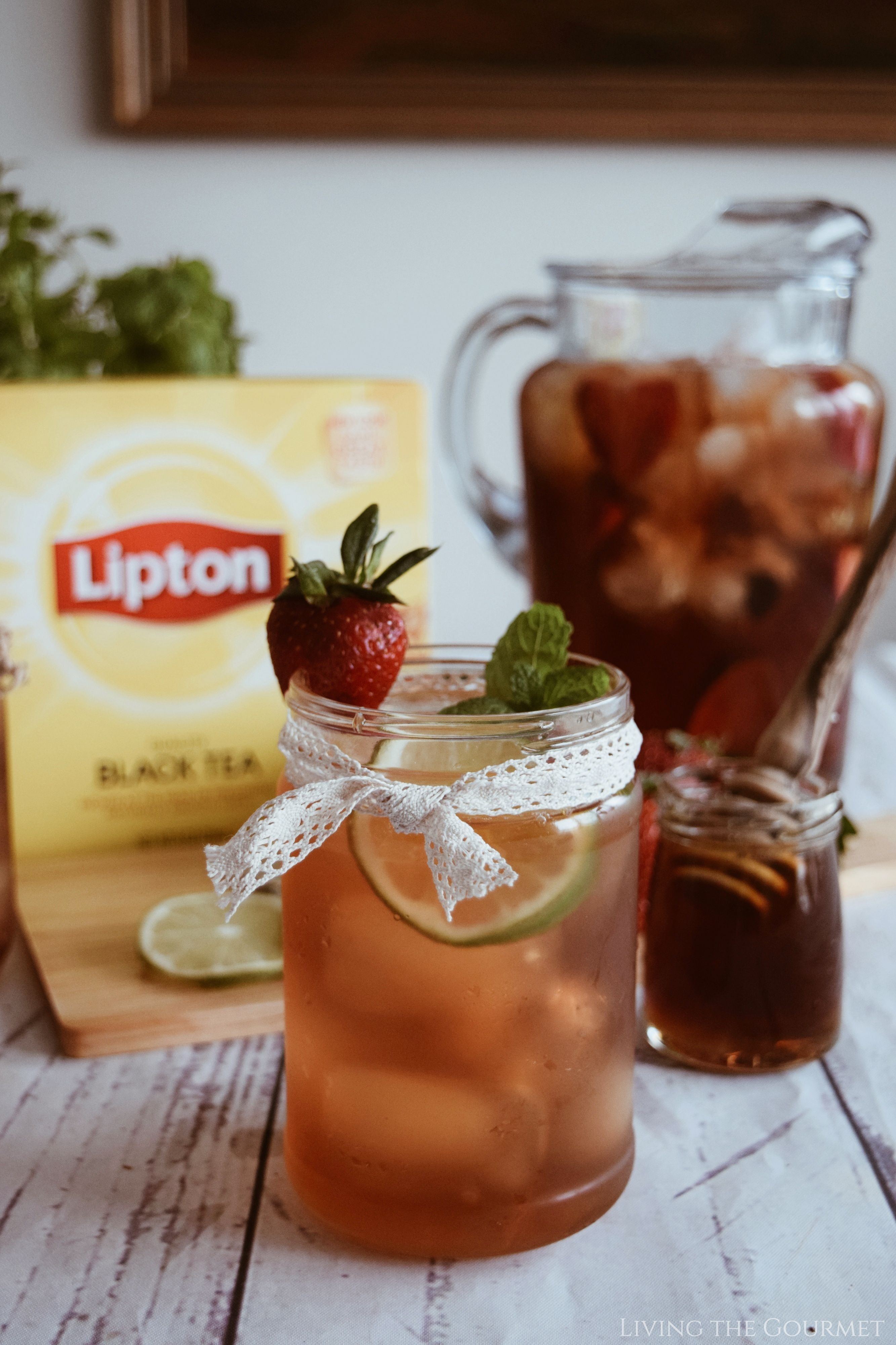 Ingredients
64 ounces water (enough to fill a pitcher)
3-4 Lipton 100% Natural Tea Black Tea Bags
Ice
1 lime slices
1/3 cup fresh sliced strawberries, plus some whole for garnish
Fresh mint sprigs
Honey to sweeten
Instructions
Bring about 32 ounces of water to a boil with 3-4 tea bags. Remove from heat and let cool completely.
Pour the steeped tea in a pitcher. Fill the rest of the pitcher with more water and ice.
Add some slices of lime and 1/3 cup sliced strawberries.
To serve, add some ice to desired glass and drizzle the desired amount of honey in each glass. Fill each glass with the prepared tea and serve with a fresh sprig of mint. For garnish, slice a strawberry down the middle and fit on the rim of each glass.
Notes
Prep time does NOT include inactive prep time
7.8.1.2
831
https://livingthegourmet.com/2019/03/classic-iced-tea.html
All in all, it was a thoroughly pleasant, if slightly less-than-according-to-plan afternoon.
Don't forget, Lipton is also conveniently available online at Walmart.com and check out the Ibotta offer below to earn $.75 on any one Lipton product at Walmart while supplies last!

What are some of your plans for the spring? Or some of your favorite ways to serve tea? We would love to hear from you. Enjoy with love!
0