This Easy Keto Bread not only low-carb but it requires no yeast or waiting. It is the perfect quick bread to enjoy with breakfast, lunch, or dinner!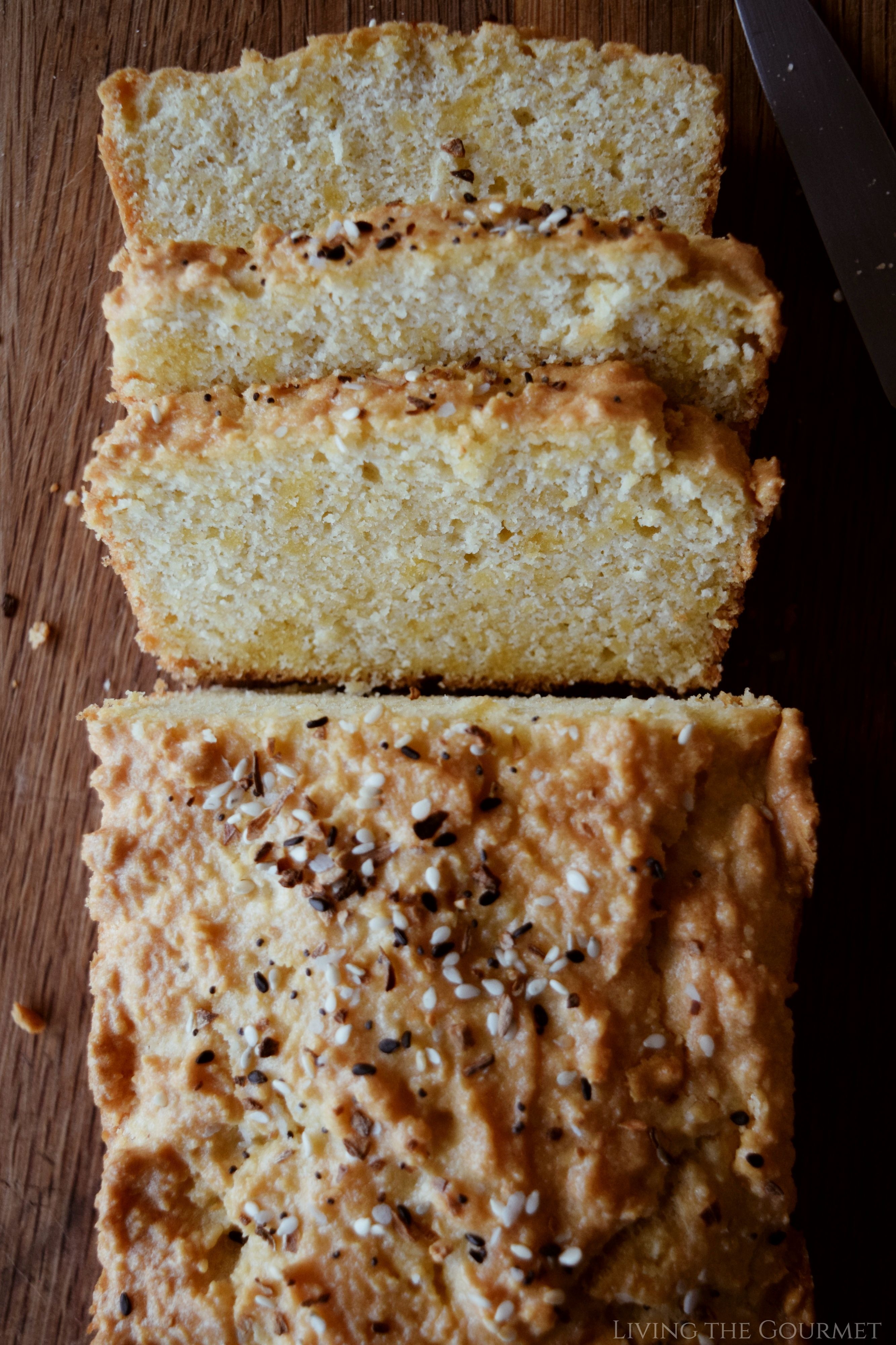 For a while now, I've been planning to focus on uncomplicating recipes, or rather getting back to basics and celebrate the art of simplicity.
I think social media has taken its toll, constantly ingraining its users with the incessant need to upstage one another- even if they are completely oblivious to it. It's almost a rat-race who can take a traditionally simple dish and turn it into something extraordinary a.k.a. complicated. This all dawned on me the other day while flipping through Instagram.
I'll be the first to admit I love Instagram and probably spend far too much time on there than I would like to admit, or should. I say it's for work, which most of the time it is, but also I'm just addicted to the visuals. I'm constantly looking for photo inspiration, learning new ideas, discovering artists and fellow influencers. In many ways, it is great, but at the same time, I realized most of what I see is just a pretty picture. Would I actually make that triple layer cake with mounds of buttercream, topped with edible flower arrangements and other intricate designs I wouldn't even know where to begin making? No, probably not, but I will give it a thumbs-up.
Remember that galaxy cake that had the internet buzzing? It was fun to watch someone else make a huge mess of their kitchen to have their cake reflect the lighting fixture, but it wasn't something I was about to run into my kitchen to make. Or that raindrop cake that was also trending- Another pretty creation, but one that had most people pulling their hair out to get it out of the mold in one piece without it flooding the kitchen counter and floor. I laughed at those videos, but I wasn't inspired to go recreate that horror show and then clean up after it.
Which makes me wonder, how far will people go when they chant, 'do it for the gram!'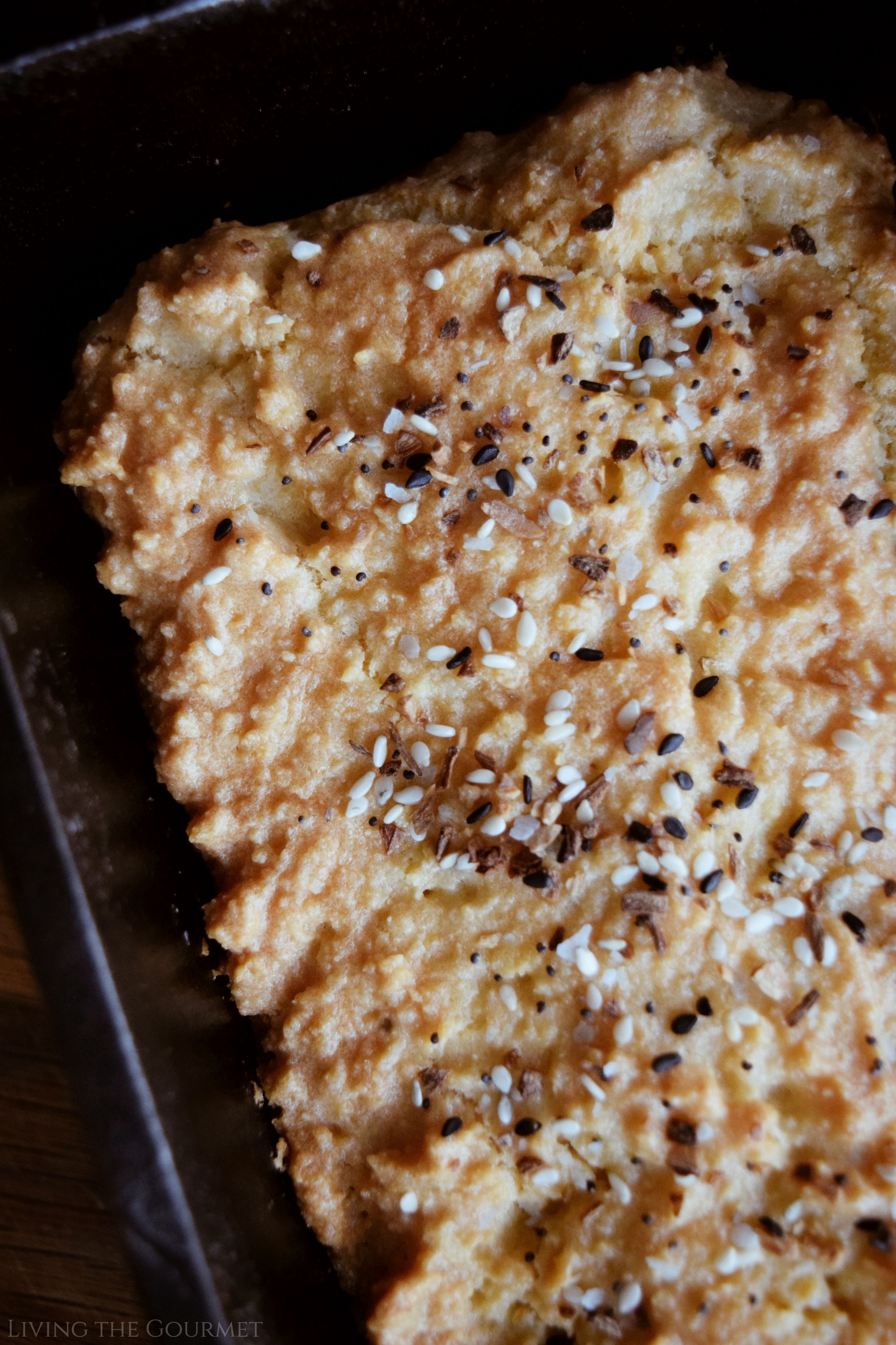 I digress and I probably sound like a grump but the truth is, I'm not writing as a blogger right now, I'm writing as a user- your average person looking for good recipes that require minimal work and leave me craving for some more. Sometimes, you need to step into the shoes of your audience to know what they want, right?
Blogging can sometimes feel a lot like being on a school playground, and in the corner, you've got the cool kids doing these crazy stunts for attention. I was always introverted and followed the beat of my own drum – thankfully. So, as a food blogger, I feel it's my job to deliver delicious yet accessible recipes to my readers. No fancy tricks here, just damn good food.
It's my prerogative now to take simple and keep it just that- simple.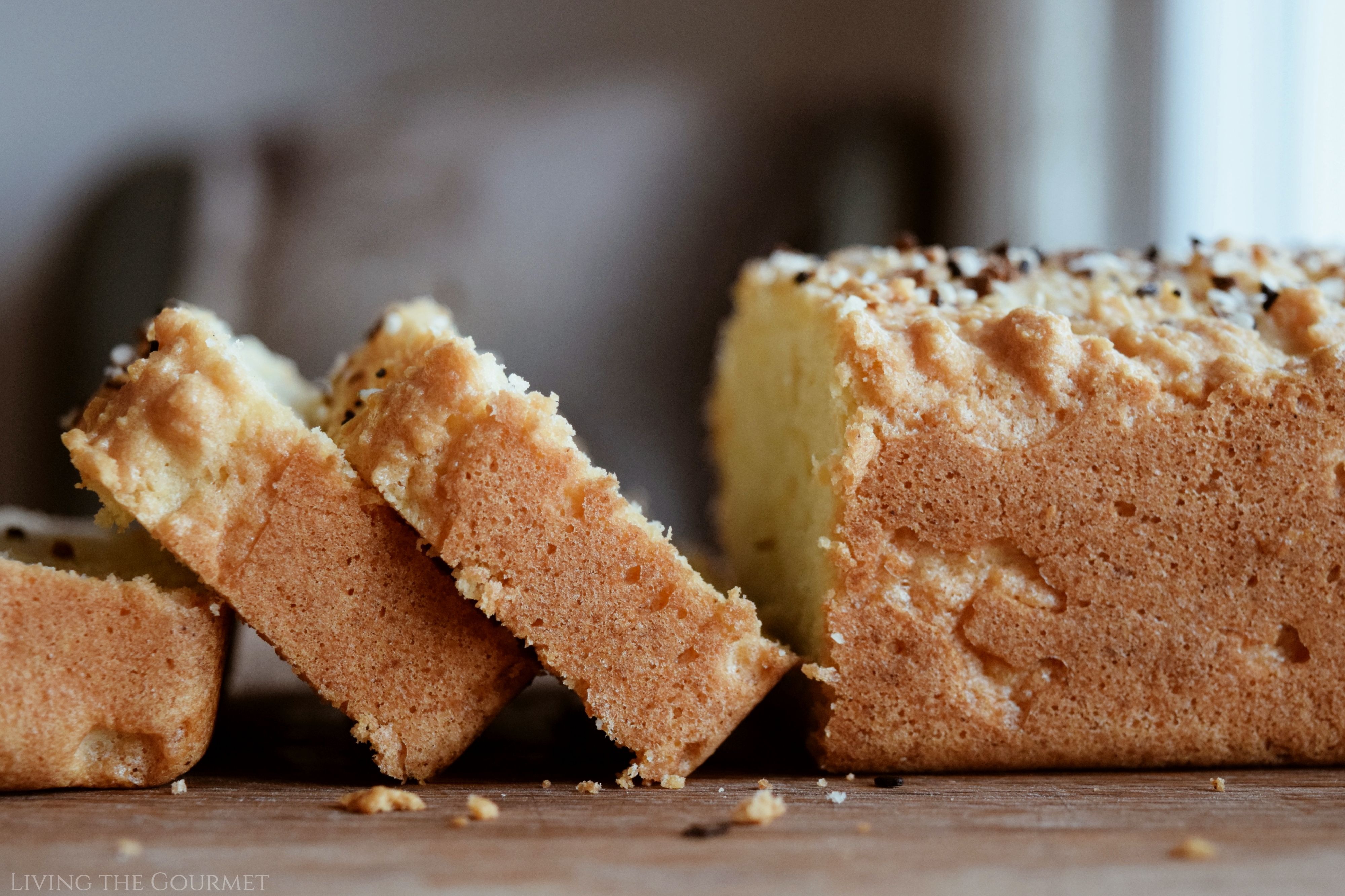 As many of you know by now I've been dabbling in a low-carb diet for many months and it's safe to say I no longer consider it a diet, but rather a way of life. I do eat carbs but I keep it to a minimum and I can truly say I feel so much better physically since I've made this shift in my eating habits.
Today, I have a really easy low-carb recipe for Keto bread. There is no yeast involved which means absolutely no waiting around for your dough to rise. It's one of the easiest quick breads I've made to date and I know you'll love it too.
I've played around with this recipe and if you like you can even add 1/4 cup shredded zucchini, just make sure it's strained. The zucchini makes for a heartier loaf but since zucchini is watery, it also adds moisture. You can also add cheese if you like, so needless to say, this is a really versatile recipe.
The key to this bread is separating your eggs and whipping the whites into a stiff meringue. That will ensure the batter stays light and airy.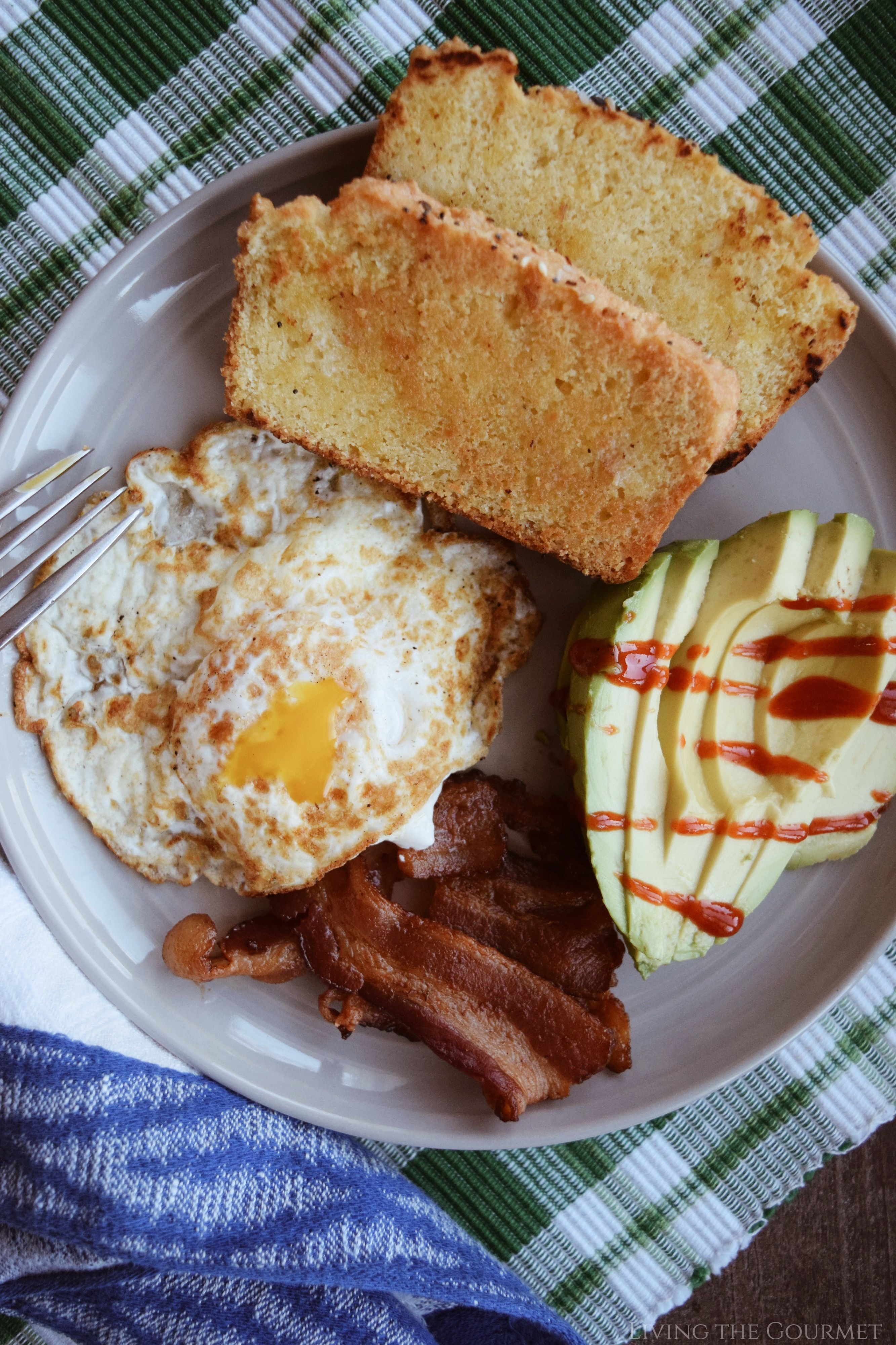 Print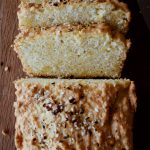 Easy Keto Bread
---
Author:

Total Time:

47 minutes

Yield:

1

loaf

1

x
4

eggs separated

¼ teaspoon

cream of tartar

2 cups

almond flour

¼ teaspoon

salt

½

baking powder

¼ cup

vegetable oil plus 2 tablespoons
Everything seasoning (optional)
---
Instructions
Preheat oven to 350 degrees F.
In a medium bowl, whip egg whites with cream of tartar until stiff peaks form. Set aside.
In the bowl of your mix master with the paddle attachment, combine flour, salt, baking powder, vegetable oil, and egg yolks. Mix until combined. Add the whipped egg whites to the batter and mix on low speed until just incorporated.
Transfer the batter to a greased loaf pan and sprinkle with everything seasoning.
Bake for 35-40 minutes or until golden and the tester comes out clean.
Let cool slightly before serving. Bread can be wrapped in foil and stored in the refrigerator for up to a week.
Prep Time:

12 minutes

Cook Time:

35 minutes
Nutrition
Serving Size:

10 -12 slices of bread
Recipe Card powered by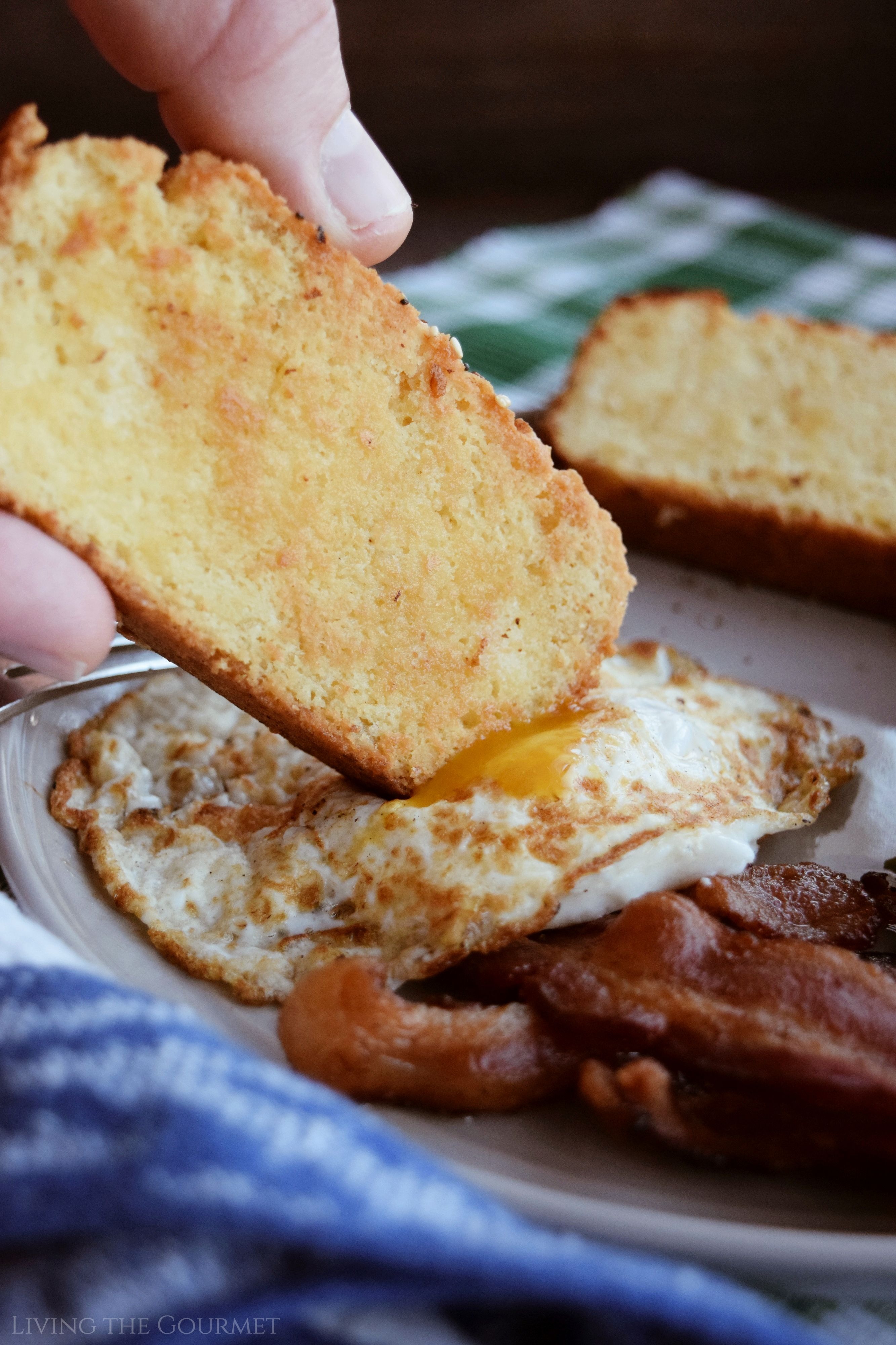 The best way to serve this bread, in my opinion, is toasted with a pat of butter. I love serving this with breakfast especially, but it also makes for great avocado toast since it browns beautifully in the toaster, and it is also great alongside your favorite bowl of soup.
Enjoy,
Tammy
0