This post has been sponsored by Benmarl Winery. All opinions expressed are my own. Please enjoy responsibly!
Today, we're continuing our tour of New York wines, but today we're leaving Long Island for the region that, quite literally, 'started it all' for American wines – Upstate New York.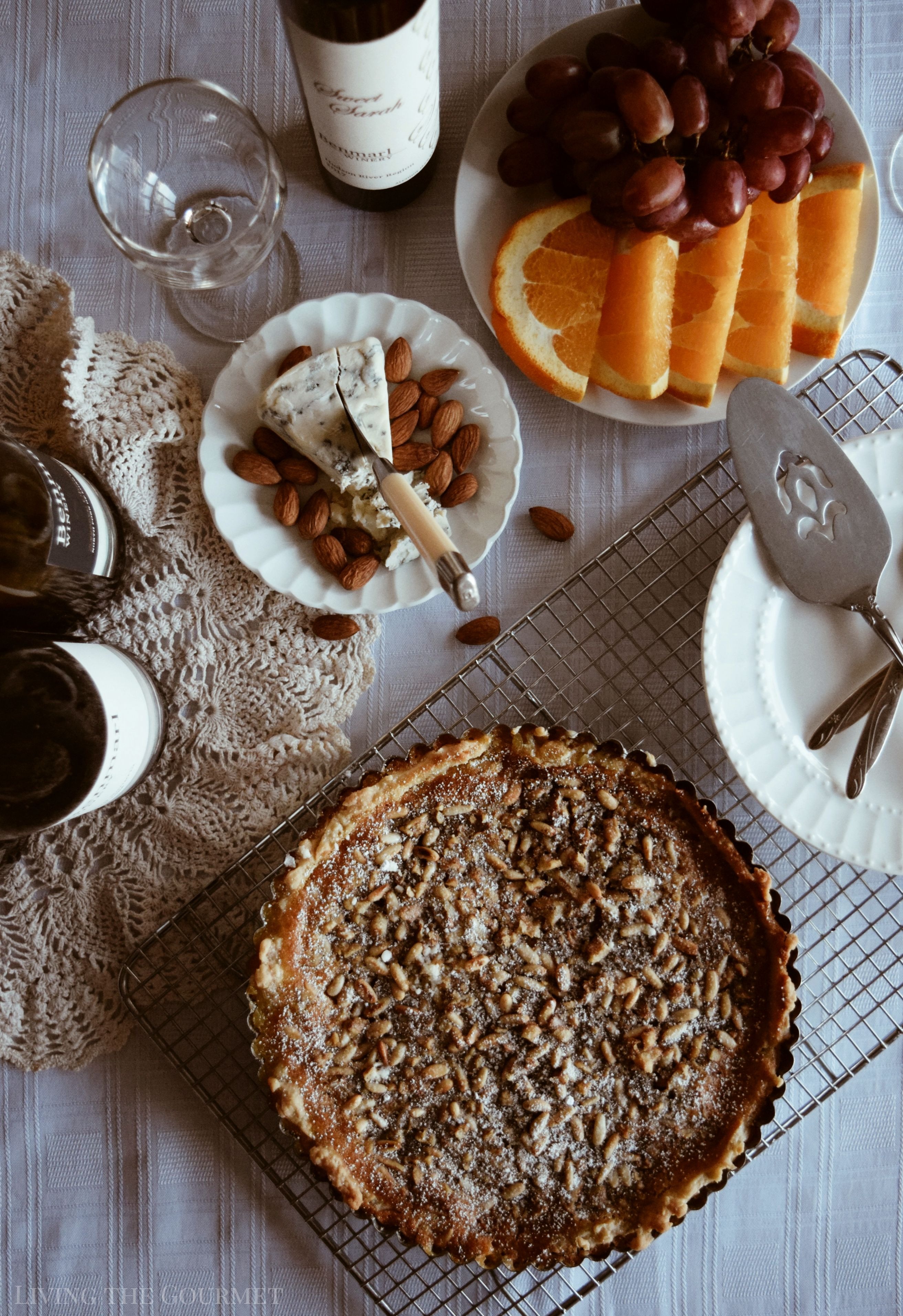 Honey Pine Nut Tart & Benmarl Wines
New York winemaking, in its northerly reaches, dates back to the 1600s with Dutch settlers planting vines in Hudson Valley. However, it wasn't until 1839 that the first commercial vintage was produced in New York, from Brotherhood Winery, and it was in the 1860s that New York saw its first licensed winery open in Hammondsport – the Pleasant Valley Wine Company.
These very early vintages, however, were of largely dubious quality, and focused almost solely on producing wine from grapes native to North America – with concord grapes being a favorite. While these local grapes are still occasionally used to produce wine, you're likely most familiar with concord and Catawba grapes as the fruit behind your favorite juices and jams. Needless to say, this focus on native produce only served to further alienate the vintages from both commercial and critical acclaim. The result was nearly a hundred years of uninterrupted obscurity for the region, a period that almost doomed New York winemaking.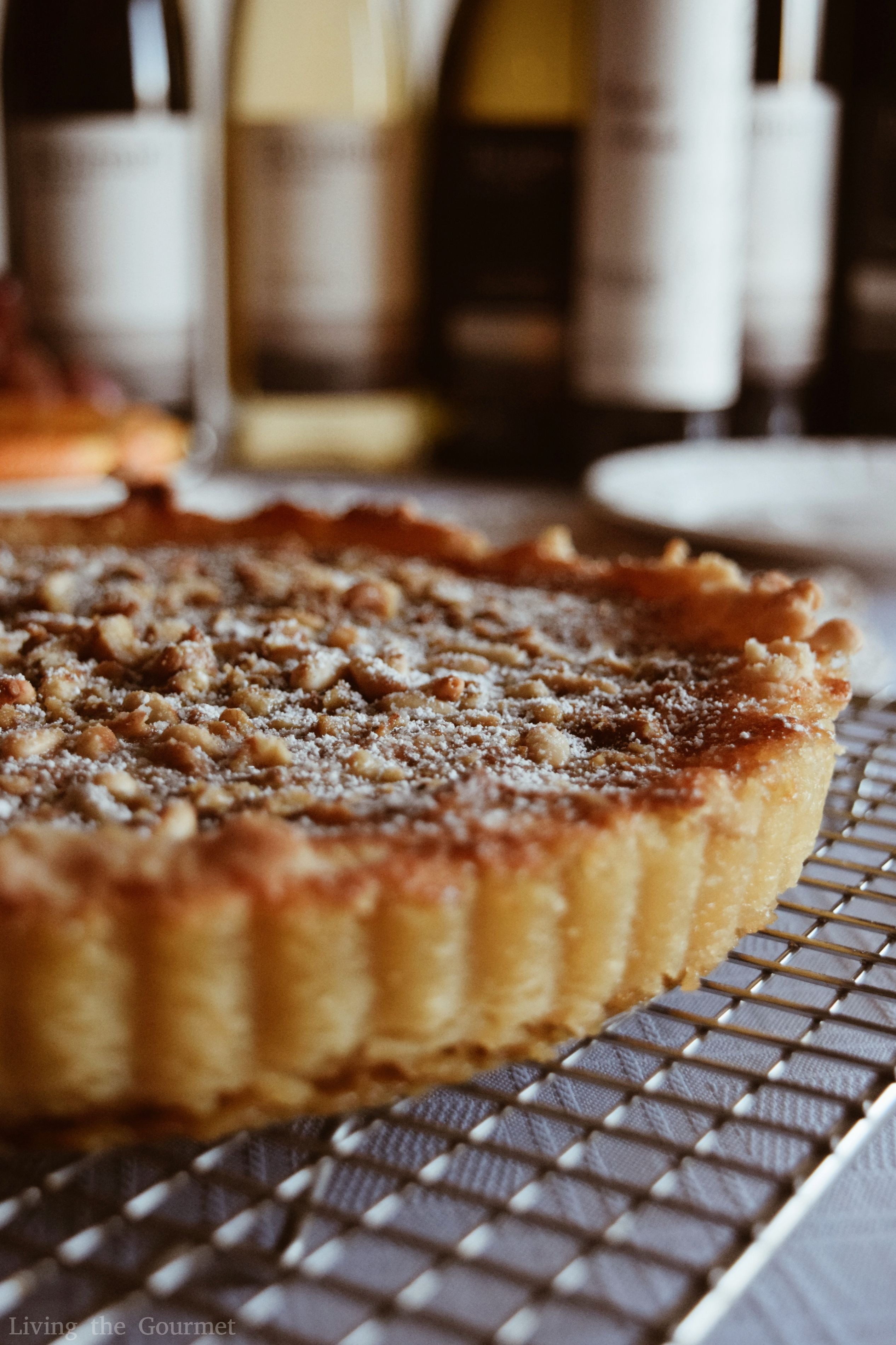 With old habits dying hard, this focus carried on until the 1950s, when Ukrainian immigrant Dr. Konstantin Frank came up with the novel idea of using higher-quality varietals from Europe such as Cabernet Sauvignon and Riesling, among others. Over the next two decades, the idea caught on, and New York wine began taking off, with the state streamlining the process of opening wineries with legislation in the 1970s, and again in 2011 with licensing requirements being eased on winery tasting rooms (allowing for multiple rooms to be hosted on a single license).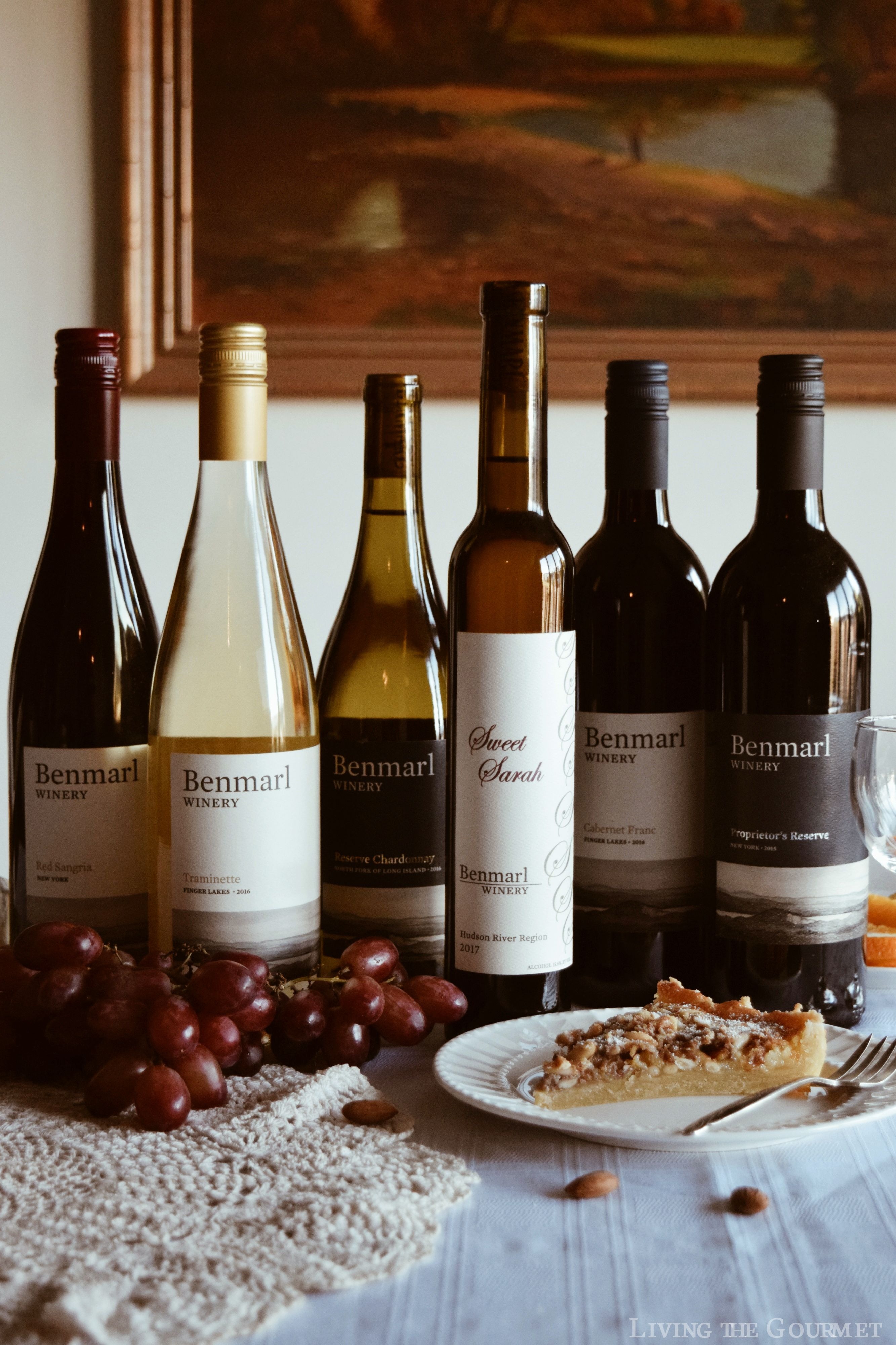 The end result, both from this change in varietal focus, and in the easing of regional laws, has resulted in New York earning a reputation for excellence in quality, and as a destination for wine-based tourism.
With that said, today we're featuring a selection of wines from Benmarl Winery, located in Marlboro, overlooking the Hudson River Valley.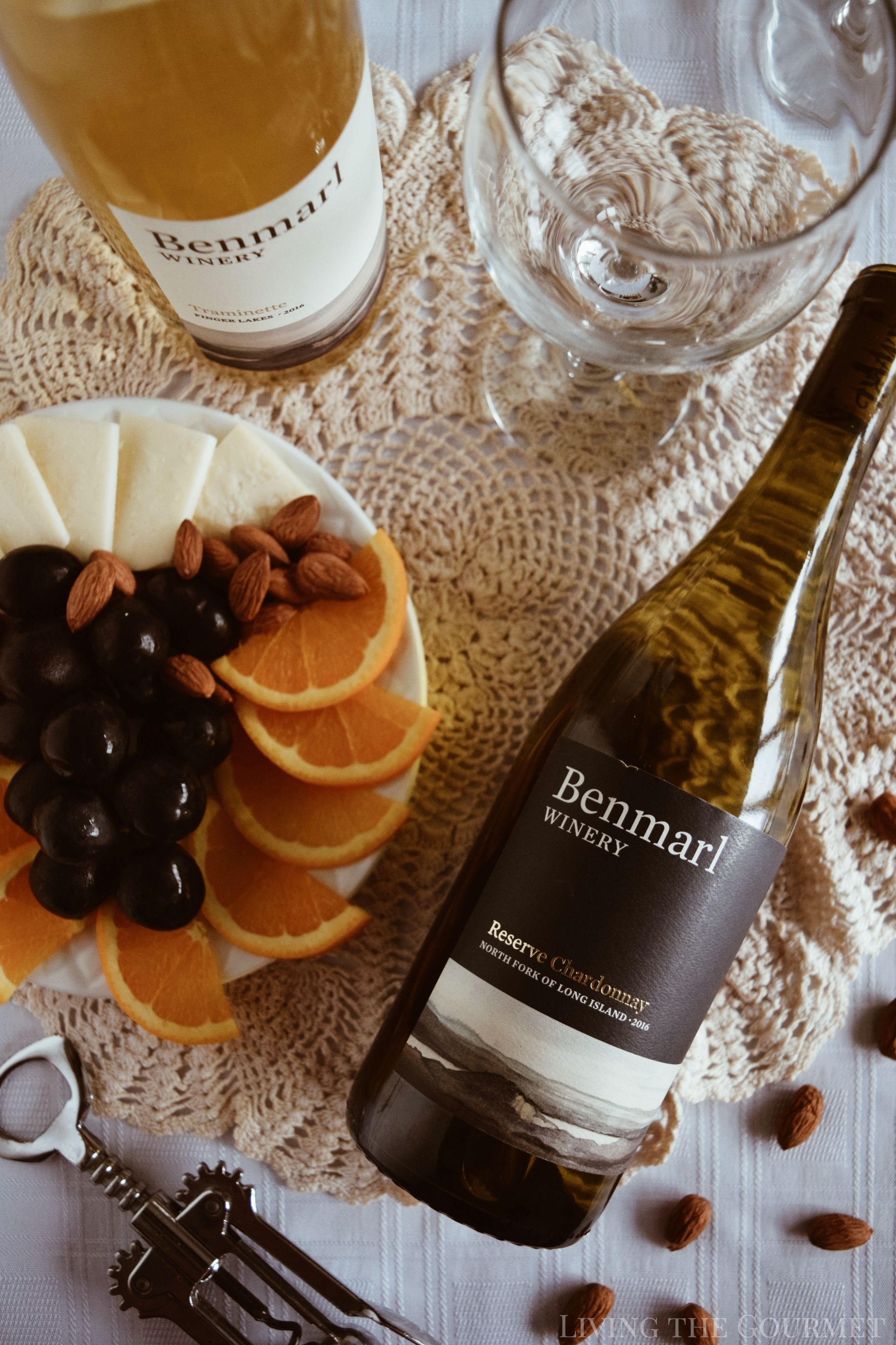 First up, we have a 2016 Reserve Chardonnay. On pouring, the wine features an instantly tropic bouquet, bright and citrusy, which matures into slightly mellow notes if you linger over the aromatics – think pineapple and lime essences. On sampling, the aromatics largely carry over, but with the addition of honey and butter notes. For pairing, I'm afraid I'll be by-the-book, and suggest light seafood, or pasta with garlic and oil.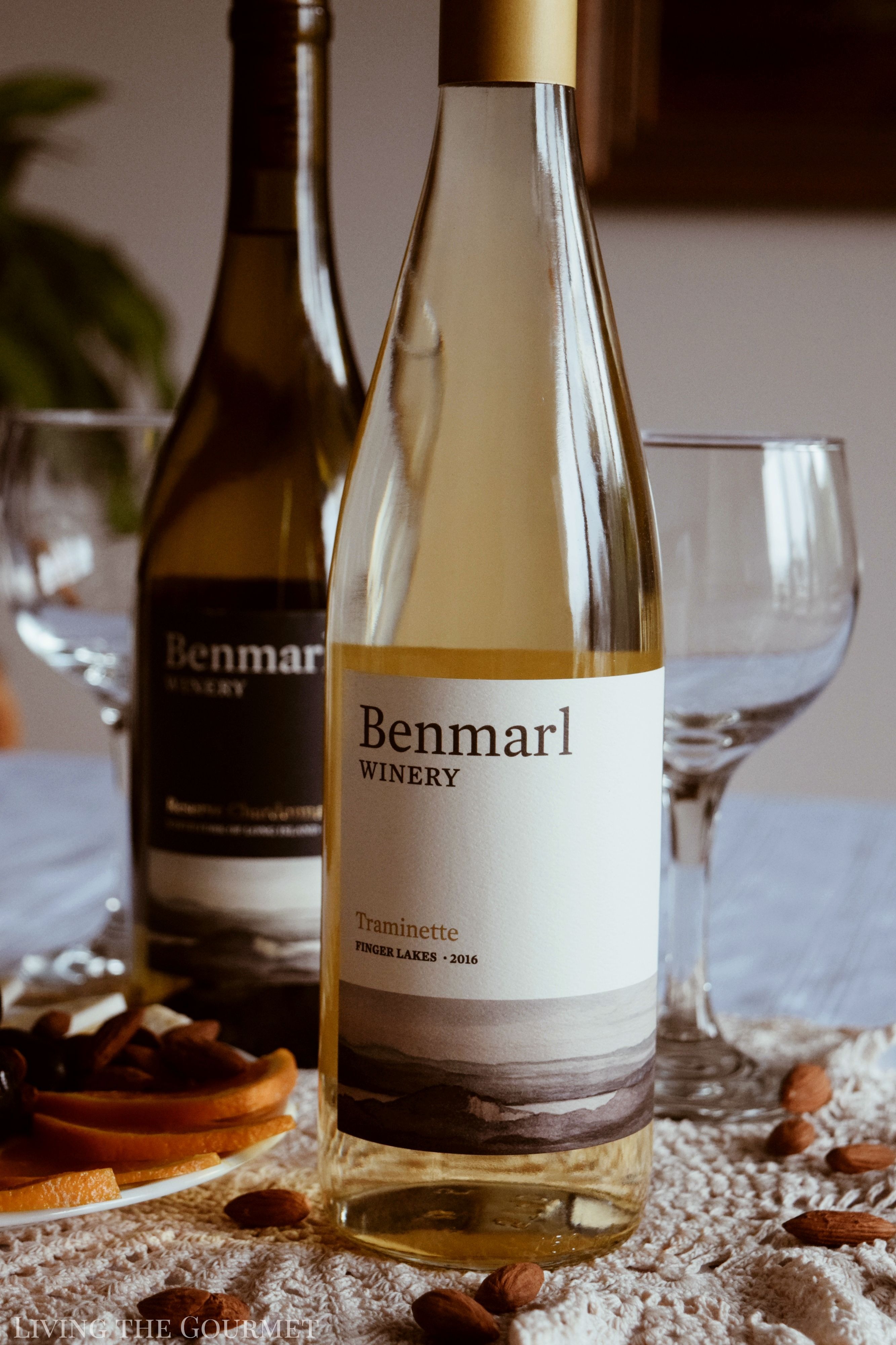 Next, we have a Finger Lakes 2016 Traminette. For the uninitiated, traminette is, at least currently, produced exclusively in the United States, being a hybrid of Gewurztraminer and Joannes Seyve grapes. Traminette is famously resistant to the cold, making it ideal to continental and northern climates. Not surprisingly, you're likely to run across quite a few traminette based ice wines. With that out of way, true to form, today's wine greets with a floral bouquet of white flowers laced in a spiced acidity. On the palate, the wine is a fair bit sweeter than I had expected after the aromatics, but is pleasantly smooth, making for a very enjoyable experience. For pairing, I'm going to call this a dessert wine, and suggest lychee cupcakes or strawberries dipped in white chocolate.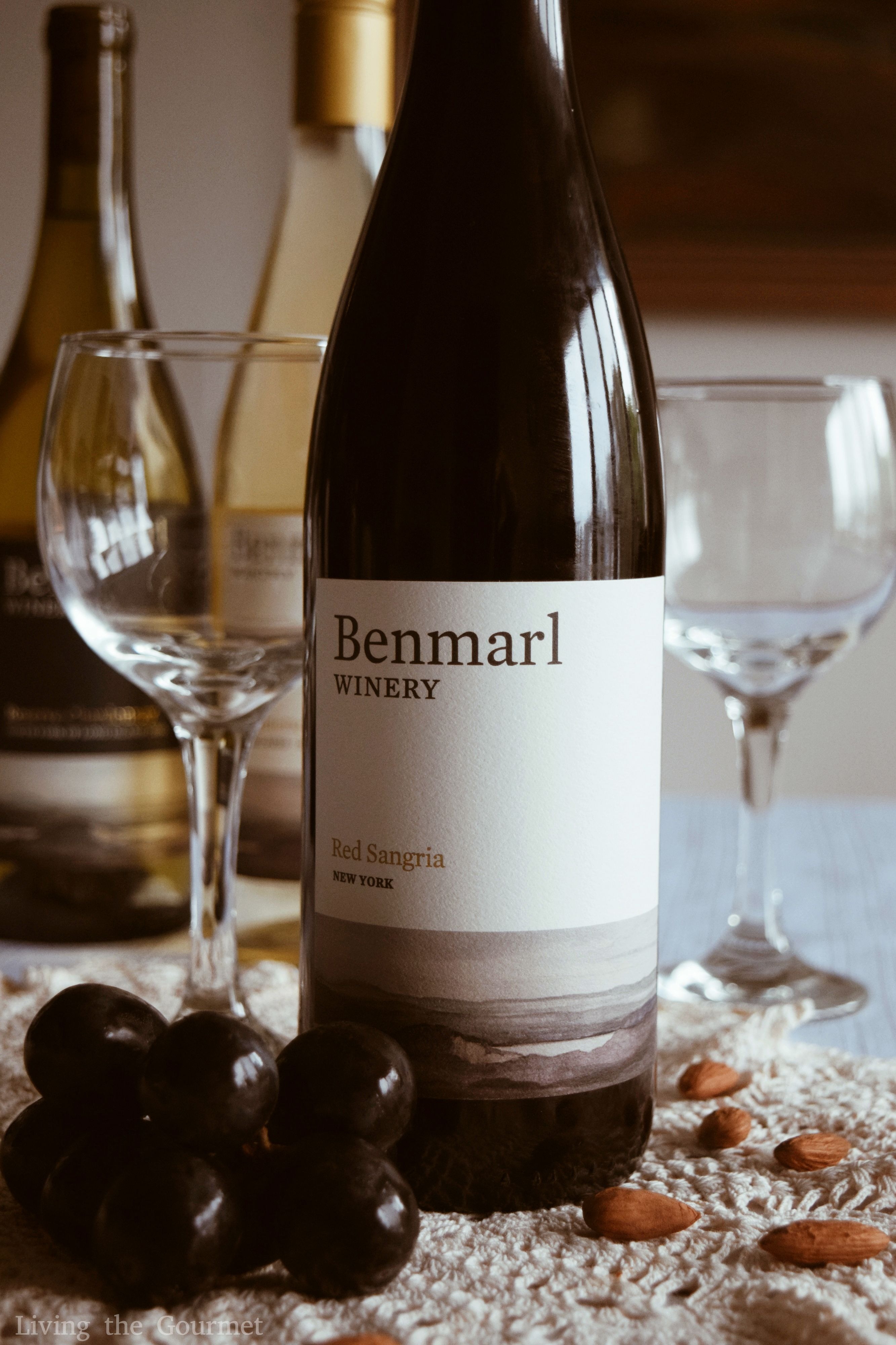 Next, we come to the New York Red Sangria. I'm going to admit that this is the first 'non-homemade' sangria I've ever sampled. Off the top of the glass, hints of dark berries laced in subtle earthiness are immediate, deeper into the glass the aromatics mature quite substantially into dark, ripe fruit powdered with herbs and spice notes. It's a sort of clash of fruit and spice and herbs, with the dark fruits largely, and pleasantly, winning. It's a perhaps slightly over-complex bouquet, but is pleasant throughout. On the palate, the wine is immediately smooth but substantially textured, with persistent tannins throughout. Vanilla is subtle, but ever-present, lacing the otherwise dark cherry dominated flavor profile. For pairing, unsurprisingly, there's no need to be overcautious – this is a sangria after all. Think hardy meals, think red meats, sausage, meatballs, think plates of pasta with red sauce, think spicy and meaty. Basically, think Italian or Latin festival food.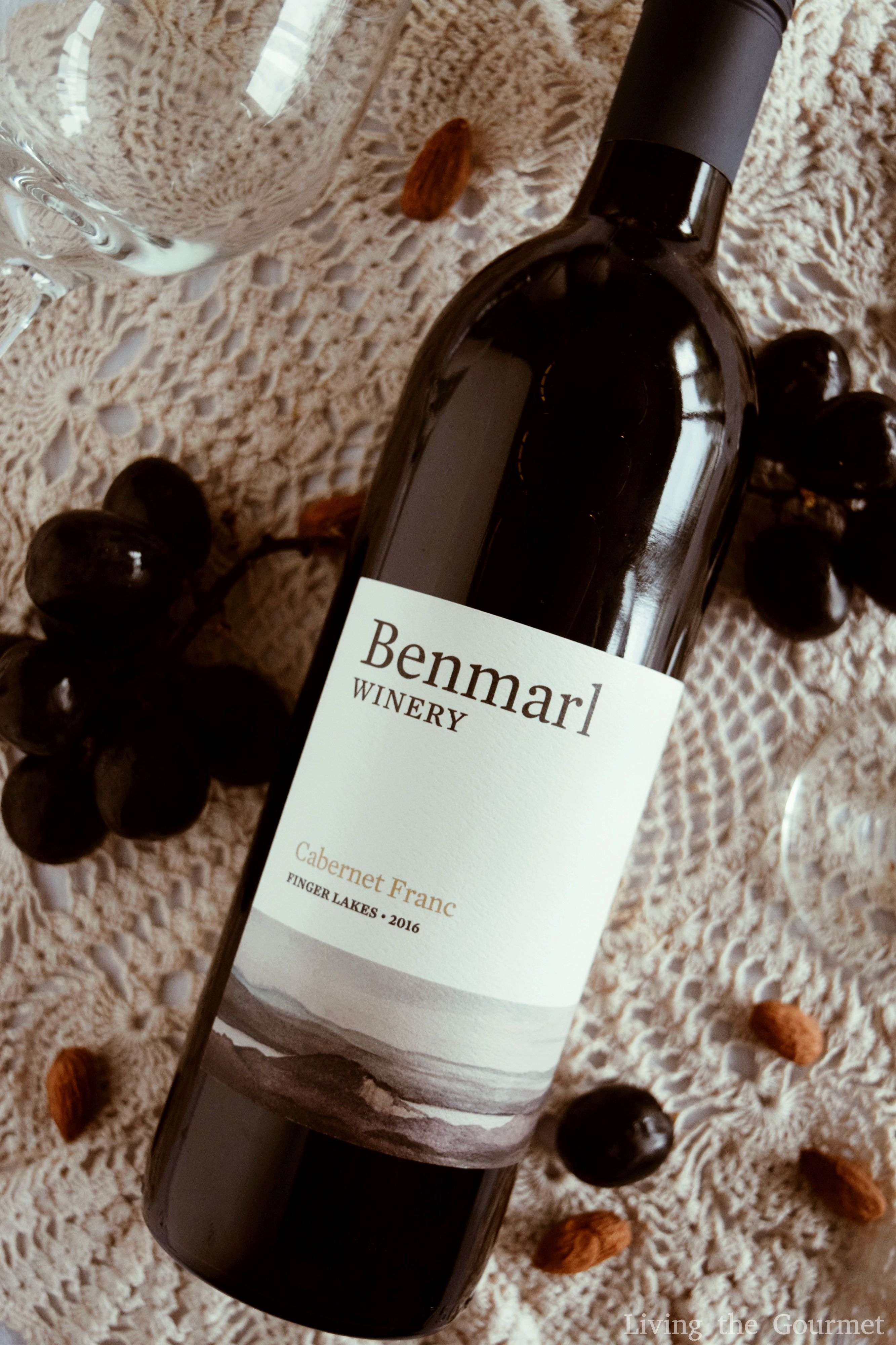 Now, we come to a 2016 Cabernet Franc. Off the top of the glass, the aromas are instantly fruity, think sliced red cherries, and deeper into the glass these red fruit essences become intermingled with a decided earthiness, such as dried spice or herbs. On the palate, the aromatics carry over almost precisely, greeting with pungent red fruit, think overripe red berries, with a slight sharpness that instantly mellows into the earthiness from the aromatics. For pairing, think braised lamb with herbs and garlic, perhaps olives and feta on the side. Game dishes would also serve nicely. Anything with earthy, rustic flavors and substantial bodies.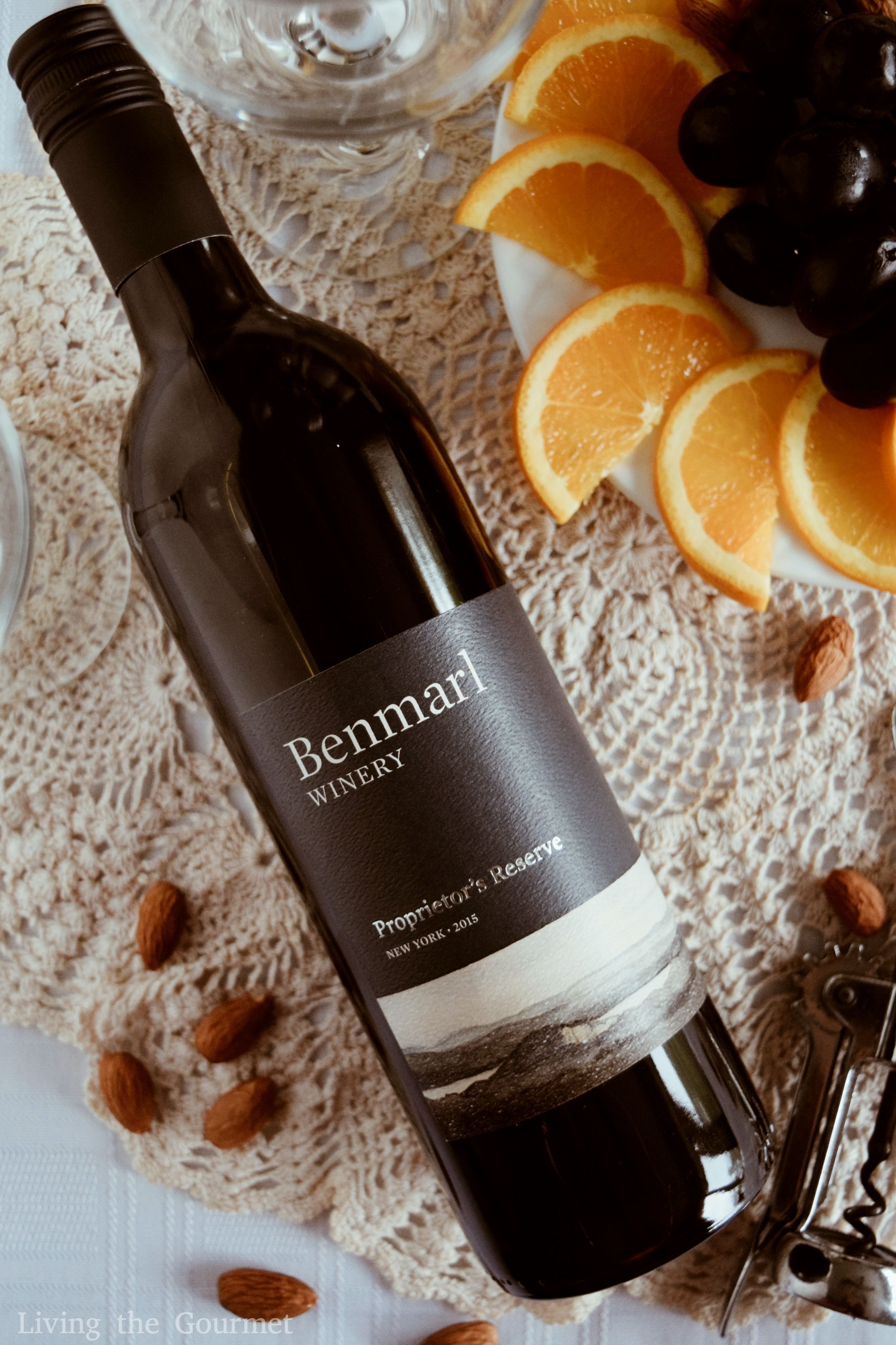 Finally, we come to the Proprietor's Reserve, which is a Merlot based blend of Cabernet Sauvignon, Malbec, and Cabernet Franc. Off the top of the glass, the wine greets with aromas of sliced red berry essence, or mixed red fruit. Towards the middle of the glass, faint flower notes perforate the fruit, and towards the bottom earthen notes, intermingled with hints of antique wood add a pleasant grain of complexity to the bouquet. On sampling, the wine is dominated by its ripe cherry or red berry essences, which are set against a backdrop of earthy qualities. For pairing, think steaks, herbed roasts, or spicy red sauce over pasta.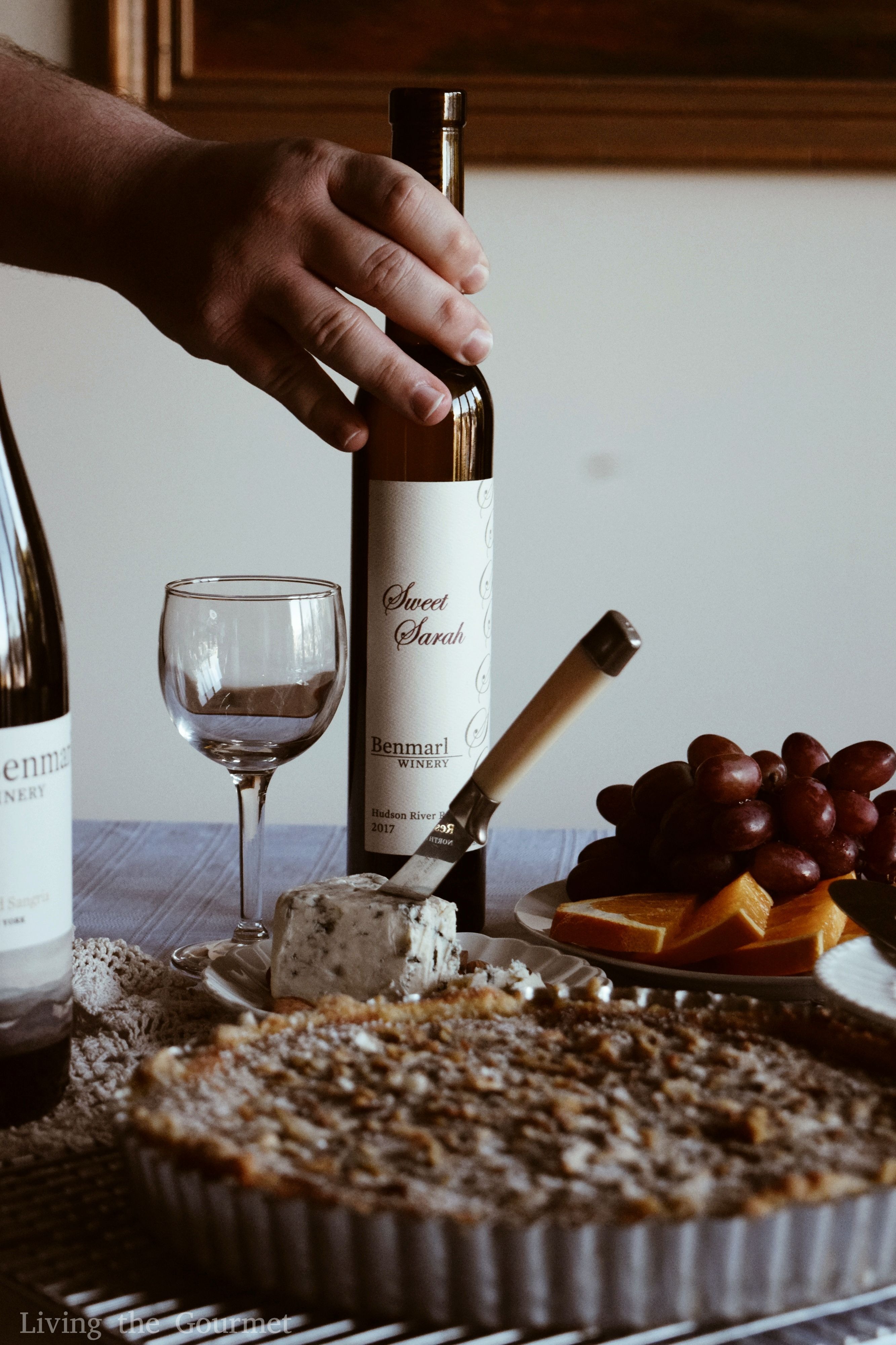 Last, we have the Sweet Sarah, which is a Vidal Blanc and Traminette blend. The aromatics are quite fruit-forward, chiefly tangerine or perhaps apricot mixed with honey essences. On sampling, the wine is quite sweet, but is surprisingly balanced by a seemingly equal amount of acidity, with flavors of baked apples and honey predominating. For pairing, this is a dessert wine. Think sponge cake, think cream puffs, or perhaps, something like today's recipe – Honey Pine Nut Tart.
Print
Exploring New York Wines – Part Three (Honey Pine Nut Tart)
Author:
Prep Time:

10 minutes

Cook Time:

50 minutes

Total Time:

1 hour

Yield:

1

tart

1

x
For the Crust:
2

cups

all-purpose flour – sifted

4

oz

. (1/2 cup unsalted butter)

2

tbs. powdered sugar
Pinch of salt

1

egg
For the Filling:
4

oz

. (1/2 cup unsalted butter) cubed

1/2

cup

sugar

3

eggs – beaten

6

oz

. honey
Juice of

1

lemon

1 tsp

. lemon zest

4

oz

. pine nuts

4

oz

. walnuts – chopped
Powdered sugar – for dusting
Instructions
For the Crust:
Preheat Oven 350 degrees F.
Place sifted flour in a bowl and add the butter.
Work the flour and butter with your clean fingers into bread crumb like pieces.
Add the powdered sugar to the bowl, the egg and one to two tbs. of cold water.
Work to a firm dough that does not stick to the sides of the bowl.
On a floured surface, roll out the dough to ¼ inch thickness and place in a buttered tart tin.
Gently, prick the base of the dough with a fork.
Bake for 10 minutes.
For the Filling:
Cream together the butter and the sugar to a light mixture; adding the eggs one by one.
Gently heat the honey until loose and runny; add the butter and the lemon juice to the honey.
Add the nuts and the salt and stir.
Pour this mixture into the pastry.
Bake for 40 – 45 minutes or until a beautiful golden color is achieved.
Let cool slightly and dust generously with powdered sugar.
Recipe Card powered by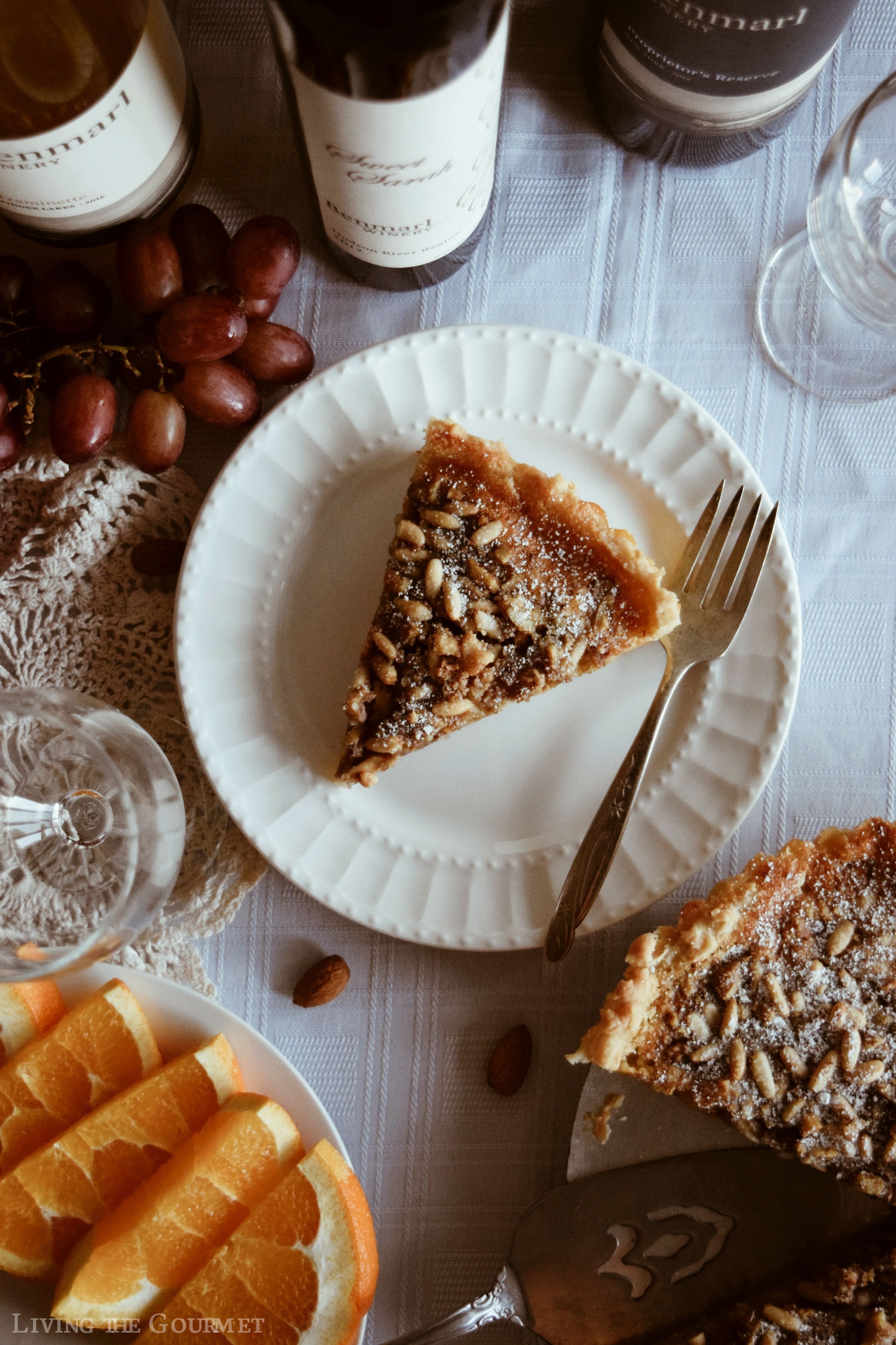 Overall, I was very pleased with what I was given the opportunity to sample today, and looking forward to the touring of my home state one winery at a time.
Please visit Benmarl Winery today and enjoy a taste of New York! While you are there, join the Benmarl Wine Club for special savings and event updates. The best part is, there is no fee to join. Check out more about HERE!
Cheers!
0