Our Hot Honey Chicken is baked to golden perfection then drizzled down with a sweet and spicy honey glaze for the ultimate summer meal. It is, quite literally, finger-licking good.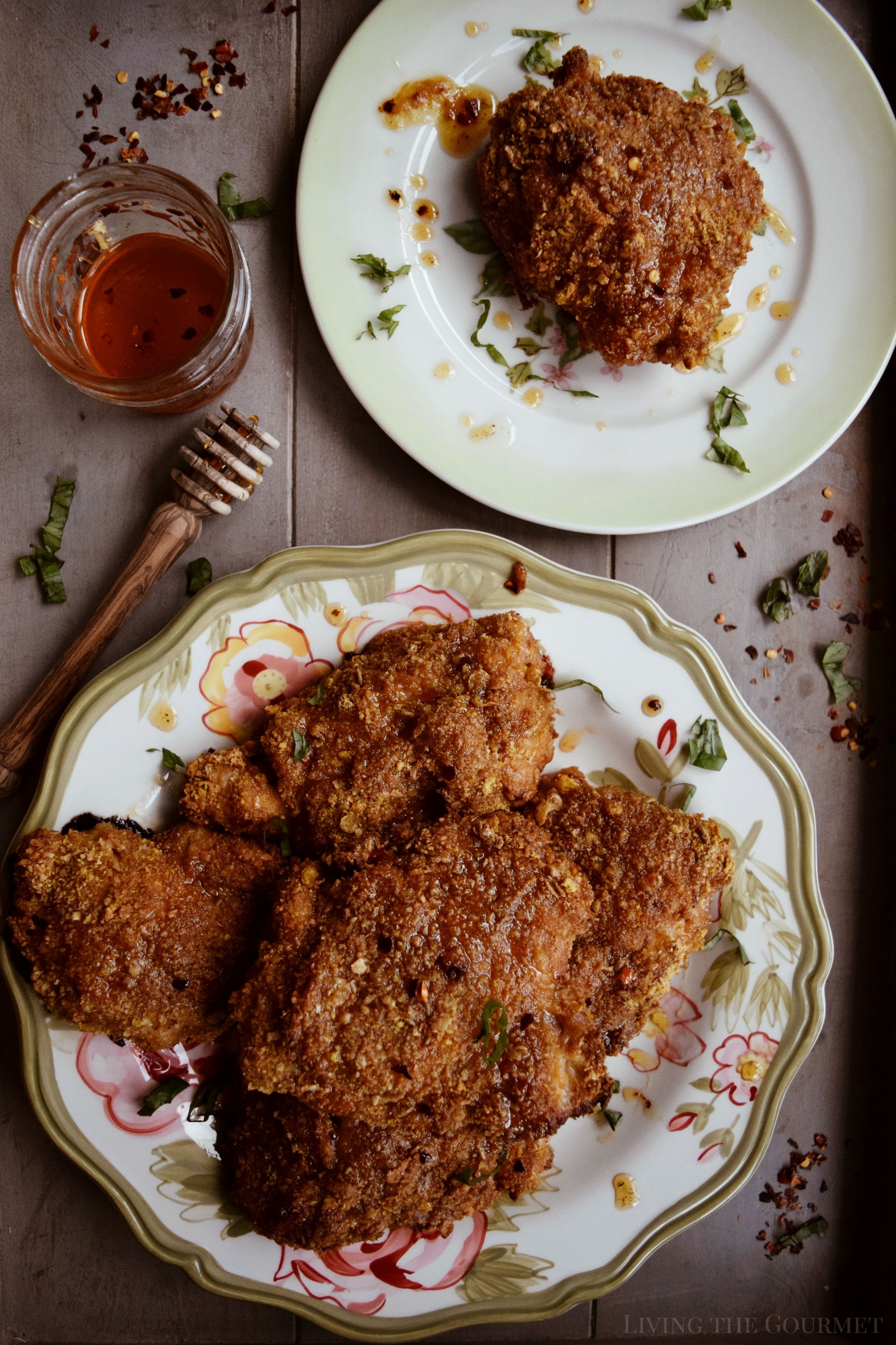 "Summer Afternoon – to me those have always been the two most beautiful words in the English language." – Henry James
I've more or less shared this sentiment so far this season, as you may have deduced from my past several posts. I've spoken about what I enjoy during the season, and of my fondest summer memories, but it was not until the other day that I really got to thinking about 'what makes' those two words so beautiful, as Mr. James remarked of 'summer afternoon.' I was, surprise surprise, in my kitchen, standing in front of my sink window prepping the chicken for today's recipe, when I noticed something across the canal, and in some regard, it was remarkable solely for the sake of its plainness.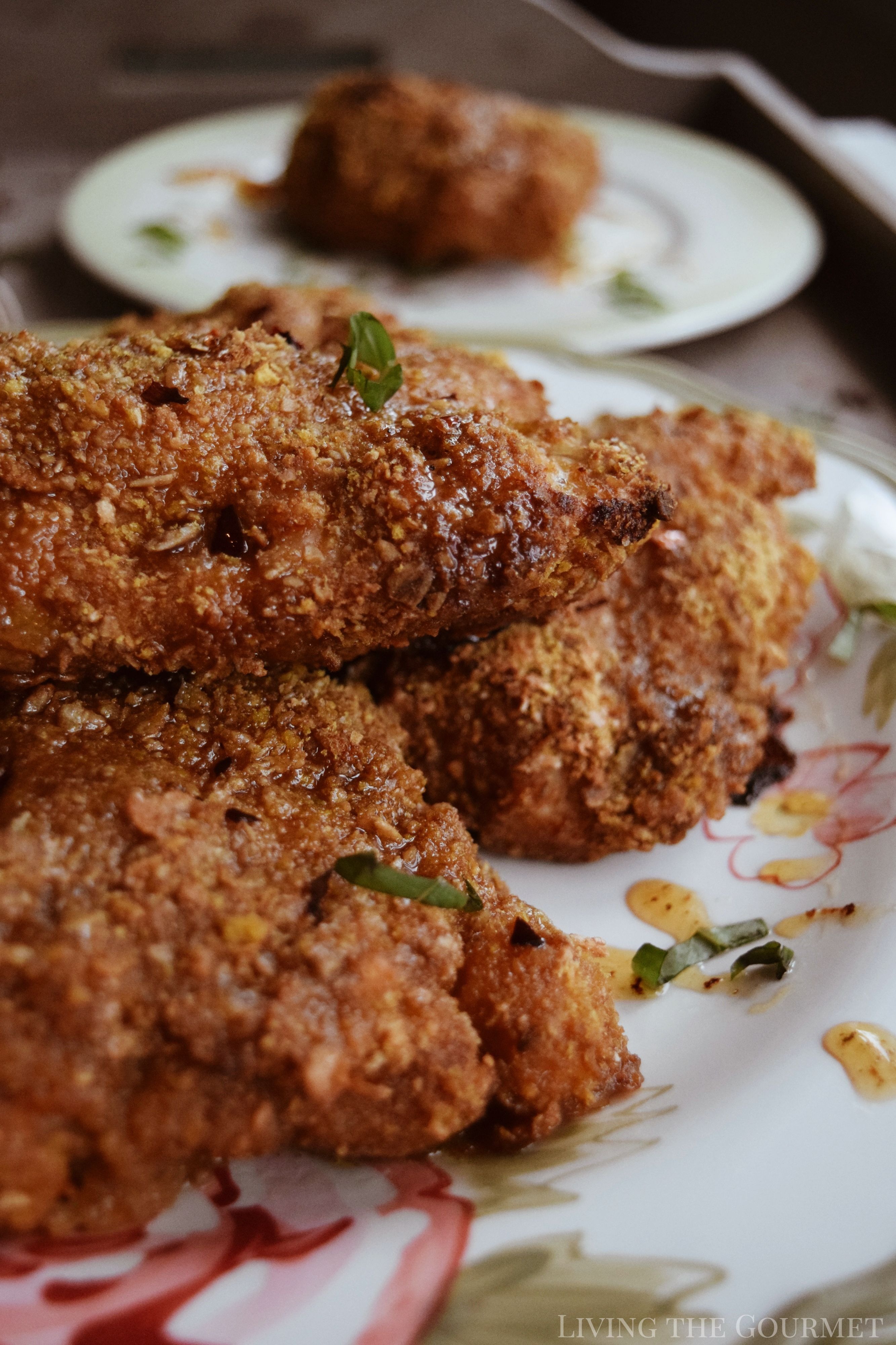 My lifelong neighbor was 'still' sitting out in his backyard. I say still because he had set himself outside earlier that morning, well before noon, and in that time the only thing that had changed was that he had moved his chair and adjusted the angle of his umbrella to match the altered position of the sun. A book or large magazine and what appeared to be a pitcher of iced tea were his companions for the day spent out in the sun. I shouted "hello", and he told me how he had taken the day off to "do exactly what I've been waiting all season to do – nothing." Diagonally across from him, my other neighbor had just pulled in from a morning out on his boat, and was tossing bits of leftover sandwich bread and bait to a circling flock of seagulls, and later that day he would take the opportunity to tell me about what he had caught and how great the weather had been out on the bay, and shortly thereafter the aromas of grilled fish would waft over my hedges from the adjoining yard.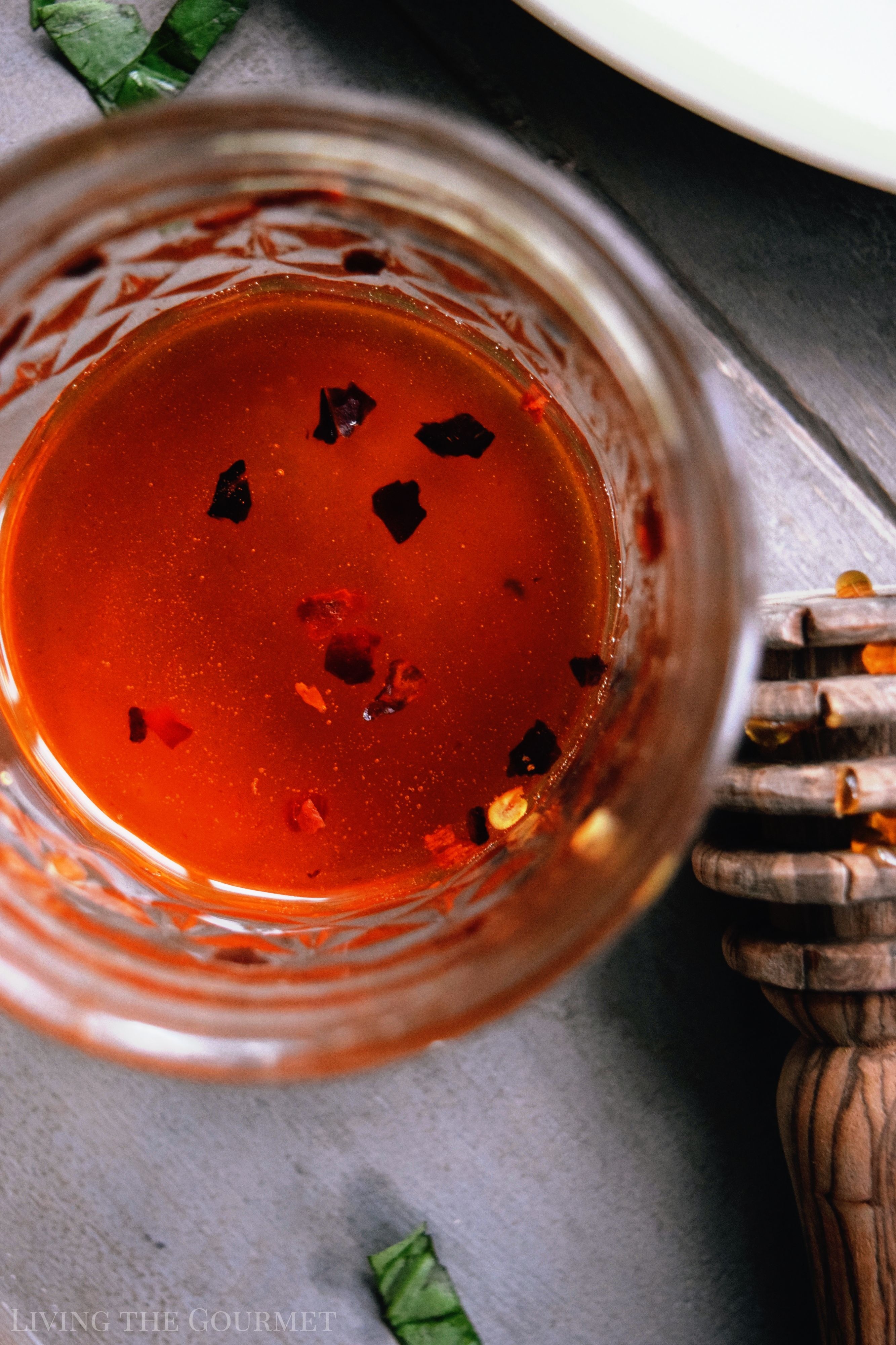 In other words, it was a pairing of quintessential summer scenes, two very different ideas on how to 'perfectly' spend the same day. For my own take on the day, I wanted to do something roughly 'in between' blissful nothing and the summer adventurism of an early morning fishing expedition. Naturally, that 'in-between' area involved me preparing something to take out on the porch to eat with the sunset.
That, of course, brings us to today's recipe – Hot Honey Chicken, which is a true 'down-home' meal that the entire family will simply love. Dredged in a crispy honey and oat coating, and baked to golden perfection, then served with a hot honey sauce for dipping, the finished product is crispy and spicy on the outside, and tender succulence on the inside.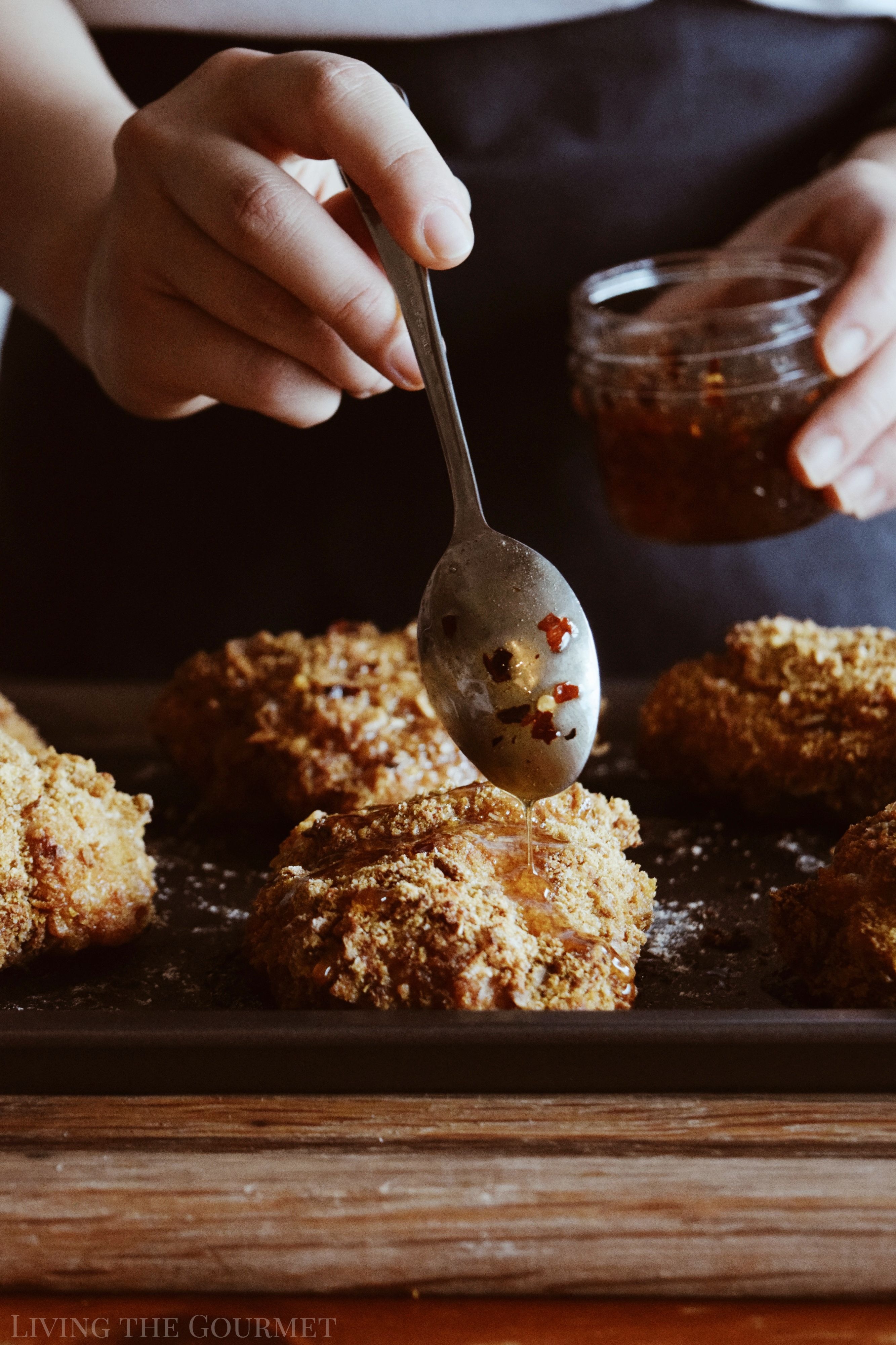 Living the Gourmet
Yields 12 chicken thighs
Hot Honey Chicken
15 minPrep Time
40 minCook Time
55 minTotal Time
5 based on 11 review(s)
Ingredients
2 lbs. chicken thighs - with skin
2 cups crushed corn flakes or your favorite honey and oat cereal
3 eggs beaten with 2 tablespoons water
1½ cups buttermilk
2 cups AP flour
Salt and Pepper to taste
1 teaspoon paprika
2 teaspoons dried oregano
1 teaspoon garlic powder

For the Hot Honey Syrup:

½ cup organic raw honey
2-3 teaspoons of your favorite hot sauce, depending on how spicy you like it
Sprinkle of red pepper flakes
Olive Oil
Instructions
Begin by trimming the excess fat off your chicken thighs then rubbing each down with some Kosher salt.
Brine your chicken thighs in buttermilk for about 2 hours or overnight.
Preheat oven to 400 degrees F.
In three separate shallow bowls, set up your dredging station. One bowl for the crushed cornflakes, a second bowl for the egg wash and a third bowl for the flour whisked with the spices listed above.
Dredge your thighs in the flour first, then egg wash and finally the crushed flakes.
Drizzle the thighs with olive oil before baking in the oven. Bake for 35-40 minutes or until the thighs are golden and the juices run clear.

For the Hot Honey Syrup:

In a small saucepan, gently heat the honey, hot sauce and chili flakes. Whisk until the hot sauce and honey are blended together. Serve over the chicken thighs and enjoy!
7.8.1.2
767
https://livingthegourmet.com/2018/08/hot-honey-chicken.html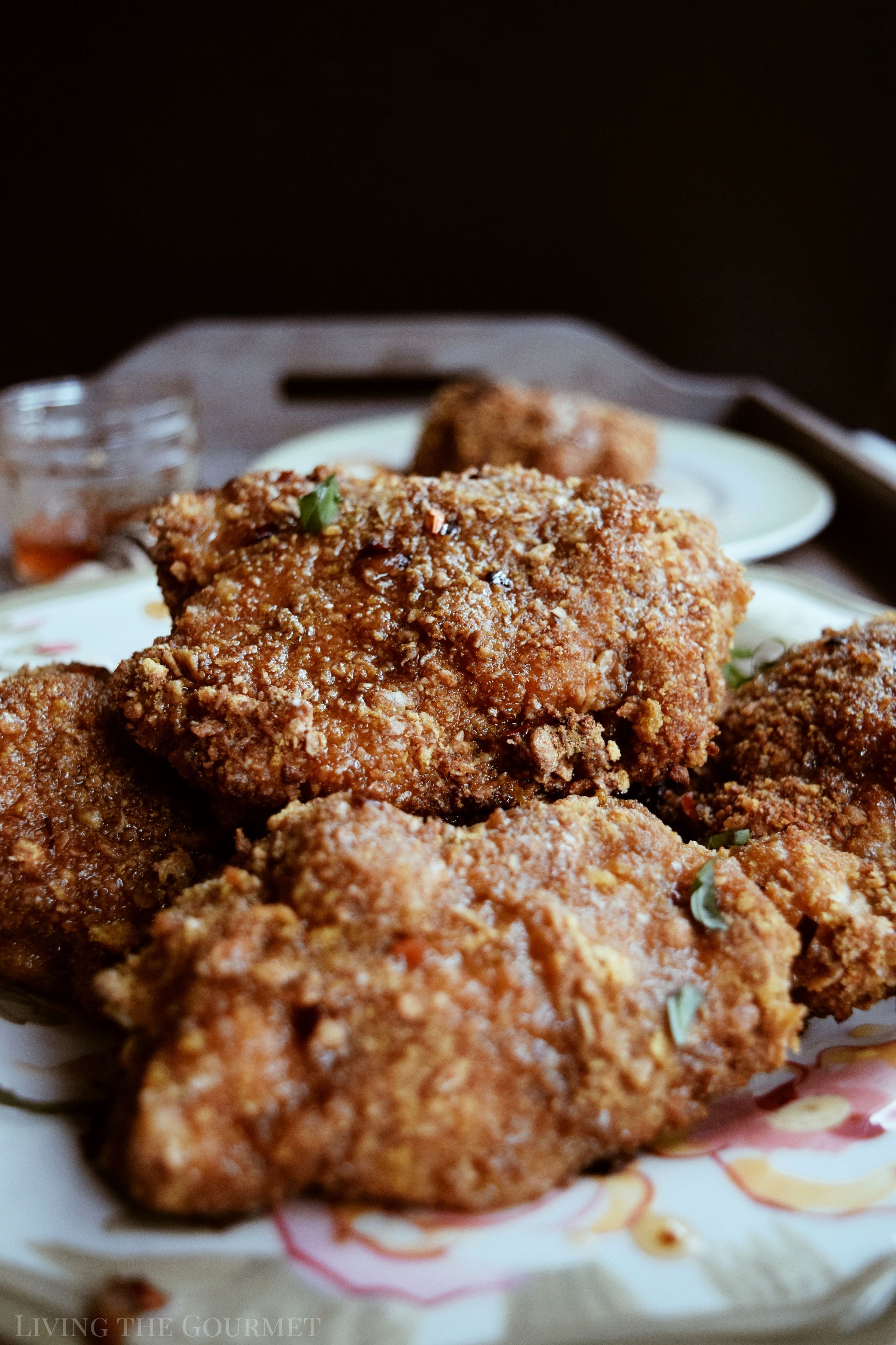 And that, of course, was my 'perfect' way to spend the day.
Enjoy with Love!
0