We are pleased to welcome celebrity chef Melissa Mayo to Living the Gourmet today as we explore all things food, Italy, and discuss her newly renovated cooking school, Susina Cucina!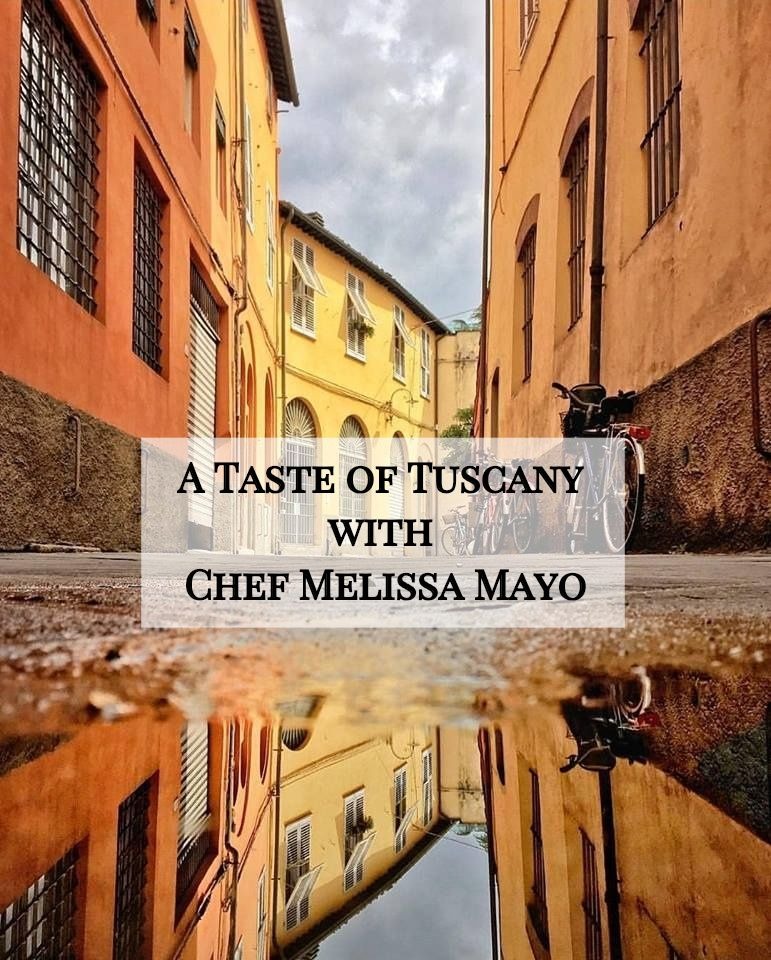 You may recognize Chef Melissa Mayo from Food Network's Private Chefs of Beverly Hills, garnering the nickname of Foodzilla 😉 but Chef Mayo has been spicing up kitchens with her uncomplicated style of cooking that pay tribute to both her Jewish heritage and South African roots for years. Following her own personal mantra, 'Healthy soul, Healthy body,' Chef Mayo is also the proud author of two popular cookbooks, Melissa Mayo's Passover and Melissa Mayo's Rosh Hashanah.
As a connoisseur of both cuisines, Chef Mayo has successfully set out to introduce the world to colorful, flavorful foods that reflect her upbringing. Today, Melissa resides in Italy with dreams of sharing her experiences and techniques to individuals who are as passionate as she is to create and share mouthwatering dishes under the Tuscan sun.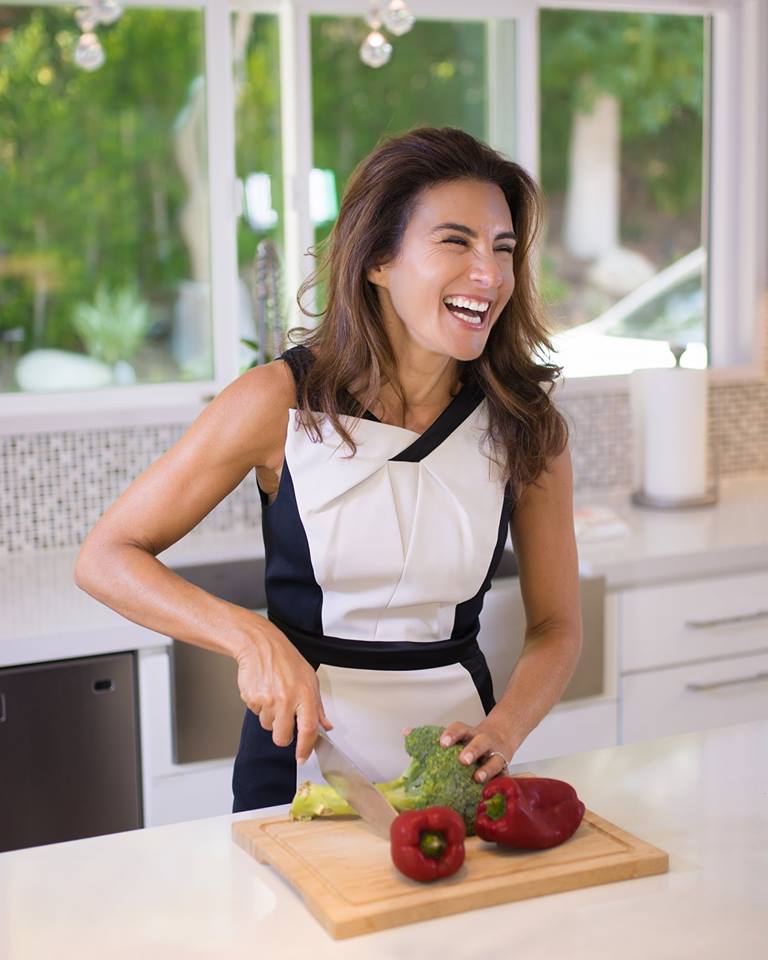 For the past few months, Chef Melissa has been busy putting the finishing touches on her renovated home and cooking school, Susina Cucina.
It was porta fortuna, that Chef Mayo stumbled upon this idyllic property in Tuscany. Susina Cucina translates to 'Plum Kitchen' and is an ode to her late mother, Eleanor, whose favorite fruit was the plum. You'll find a plum tree beside the home of her new kitchen, and as Chef Mayo explains, "My mother watches me from the branches."
Beginning this month, Chef Melissa will open her doors and indulge her guests to outdoor cooking seminars, formal classes, as well as food and wine tastings in the Italian countryside. Visitors will discover the true meaning of La Dolce Vita and splash around the beautiful crystal blue swimming pool on the premise as well.
Susina Cucina is located 10 miles north of Pisa, 1 hour from Florence and 10 minutes from the beach, in the beautiful historic town of Lucca. So if any of you are planning summer getaways across the Mediterranean this summer, be sure to pay a visit to our special guest and new friend.
Melissa continuously writes for her blog, often uploads new and delicious cooking videos and will soon also be bringing several delectable treats to the market and online so be sure to keep an eye out for that.
Thank you so much to Chef Melissa for stopping by today and visiting with us. We hope you enjoyed the interview!
Cheers!
0