This post has been sponsored by Yarden Winery. All opinions expressed are my own. The following message is for persons 21+. Please enjoy responsibly.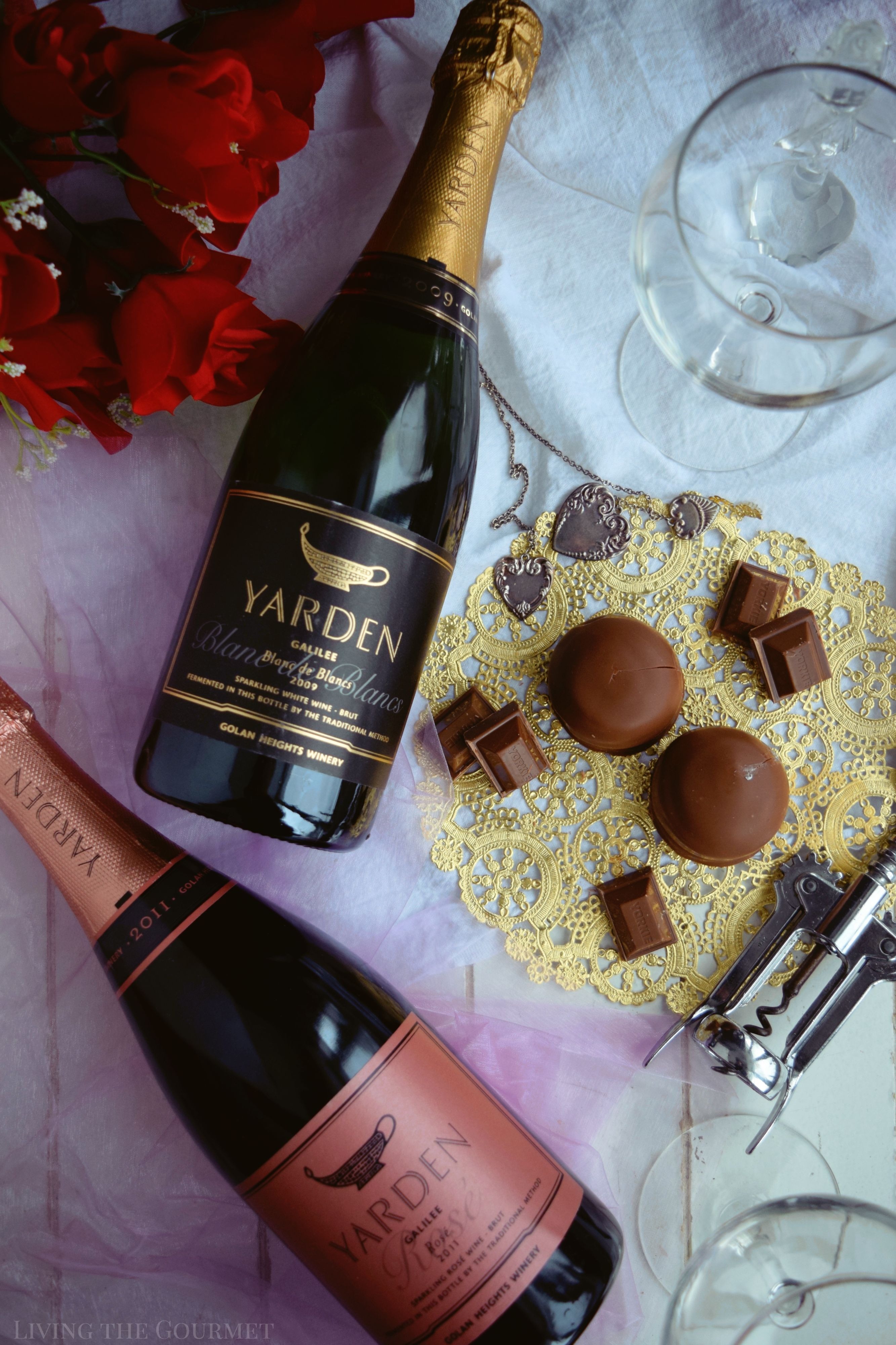 Clichés are easy traps to fall into. Like 'sweeping generalizations,' while they tend to paint with an overly broad brush, with just a minor helping of 'cheesiness,' they also tend, sadly, to be more or less 'just accurate enough' to survive. Like the uber-hero plot tropes that are put to film solely because they sell well, clichés provide us with an escape from critical thinking, and give us a more or less easy way out from situations that would otherwise require a fair bit of effort.
Over the course of our thoroughly modern lives, taking such 'expected' and 'adequate' shortcuts are natural and, ultimately, acceptable.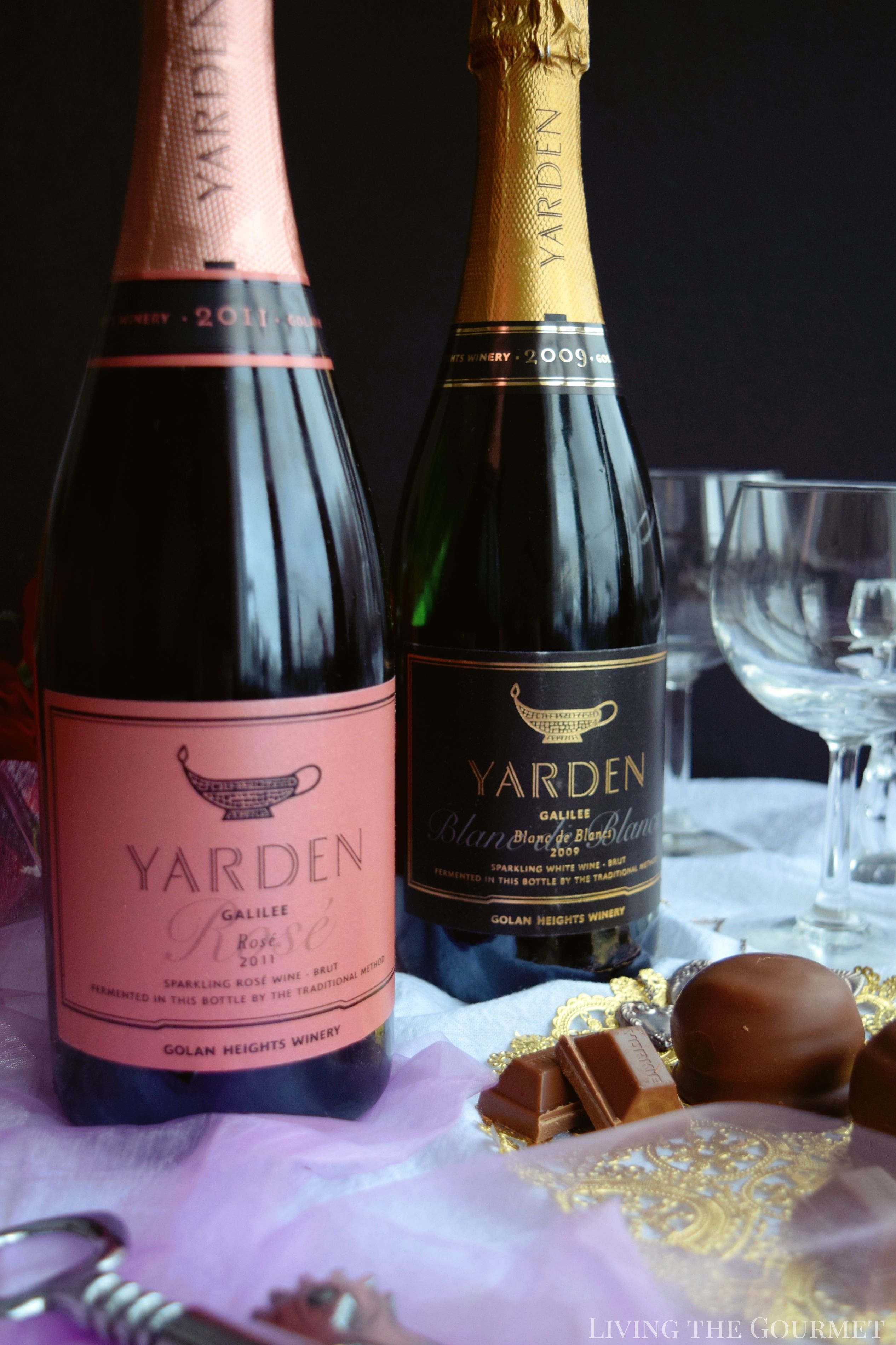 With Valentine's Day nearly here, the typical clichés that provide us a sort of 'failsafe' against failing at properly 'celebrating' this most amorous of holidays includes things like chocolates, sparkling wines, overwrought dinners, and atmospheric lighting. And, let's be honest, these 'clichés' persist for a reason – they tend to be enjoyable. So, why fix what isn't broken?
In precisely that vein, the representatives for Golan Heights Winery, a now longtime friend of Living the Gourmet, asked if I would be interested in sampling their sparkling wines with a view towards Valentine's Day, in particular, the Yarden Blanc de Blanc 2009, and the Yarden Rose 2011, both from Galilee.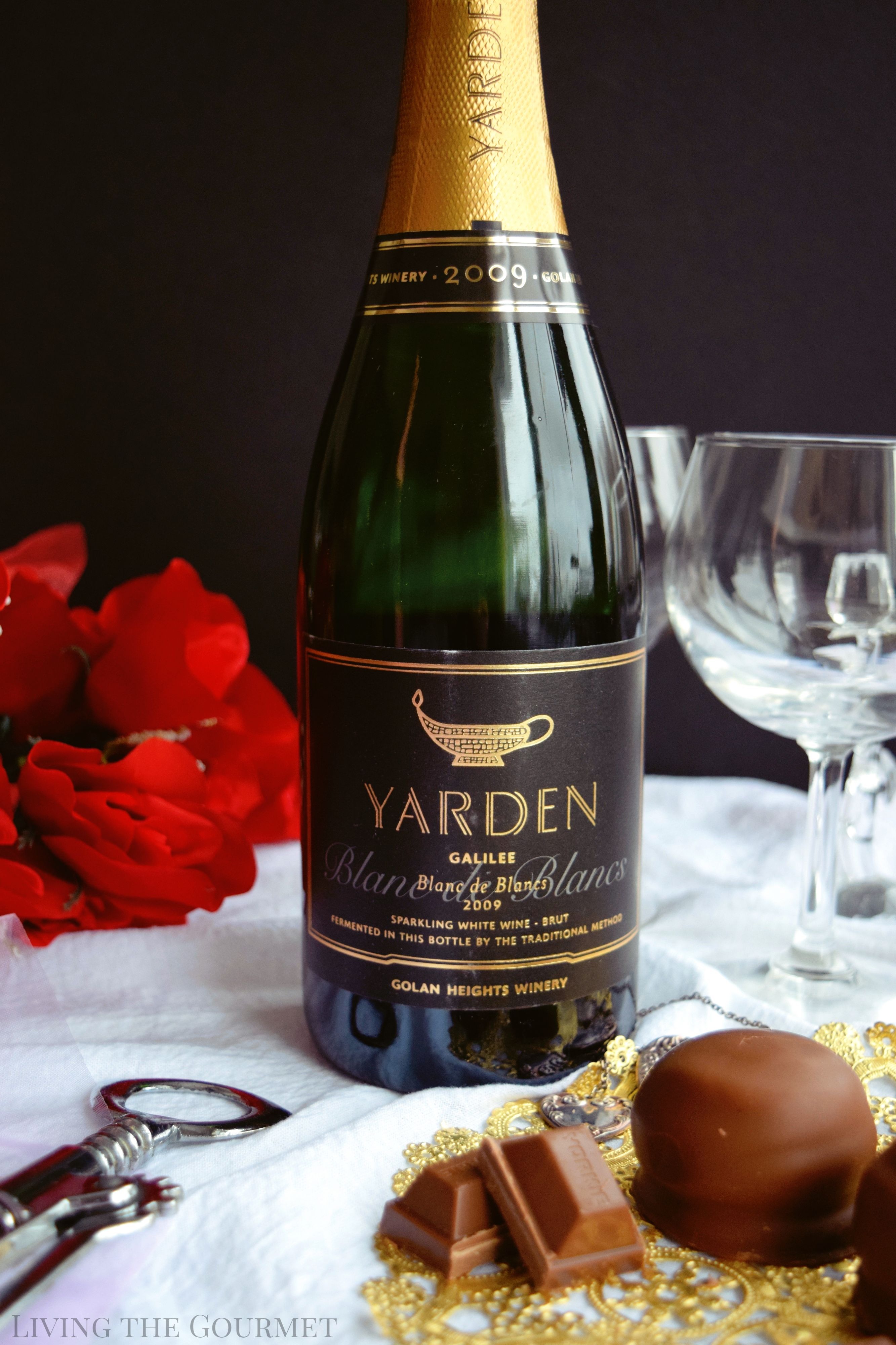 The Yarden Blanc de Blanc introduces itself with aromas of apple-infused toast, with vague citrus or lemon zest notes lingering in the background, carried on a copious foam. On sampling, while the toasted bread notes carry over quite noticeably, a sharp and ever-present acidity is heightened by a very fine effervescence, bringing out, quite pleasantly, the wine's apple and lemon notes, which creates a lasting and refreshing finish.
For pairing, if you're feeling particularly creative I might suggest crostini topped with smoked salmon. More conventionally, you might consider a by-the-book antipasto featuring hard cheeses, oil, bread and cured meats. In truth, you want full-flavored, savory items.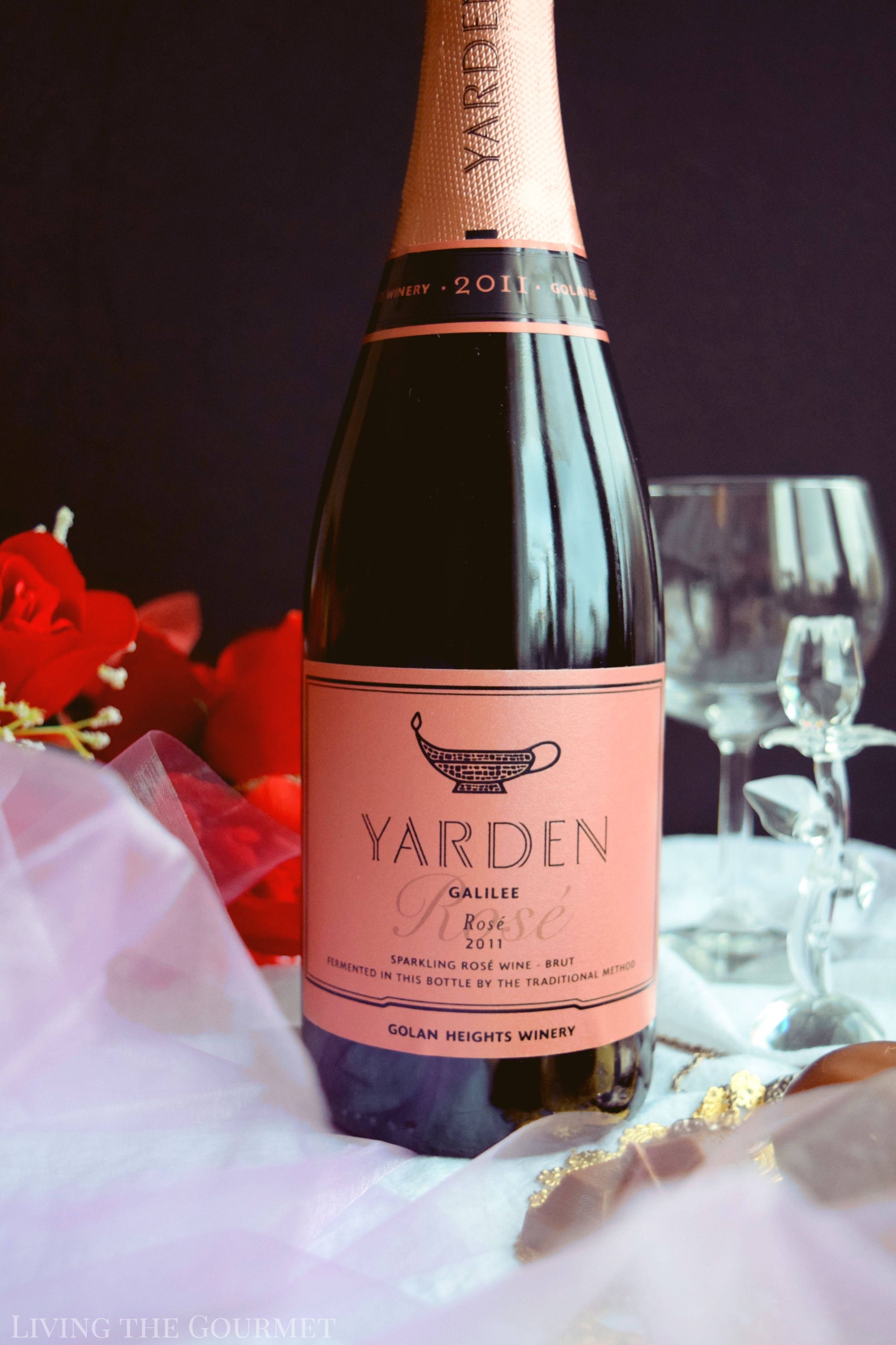 The Yarden Rosé is a chardonnay and pinot noir blend, introducing itself with citrus fruit notes framed in red berry and fresh floral essences. On sampling, a crisp effervescence carries pointed citrus flavors, with hints of sliced pear and strawberry laced throughout.
For pairing, light white bodied fish would pair excellently, as well as the winemakers' own suggestion of fish tacos and tuna tartare. However, if you're feeling adventurous, you might also consider pairing this wine with tart deserts, think berry tarts or even a homemade strawberry or raspberry pie, as the winemakers themselves suggest.
Overall, I was very pleased with both of these bottles, can wholeheartedly recommend them to any of my readers looking to expand their sparkling wine menu, or looking for something different to crack open on Valentine's Day.
Cheers!
0