This Honey and Cream Cranberry Bread is the very definition of a quick bread. It's a perfect blend of warm honey and sweet cream and for a festive touch, I've added dried cranberries. Serve warm with a cup of coffee for a delicious treat in the morning.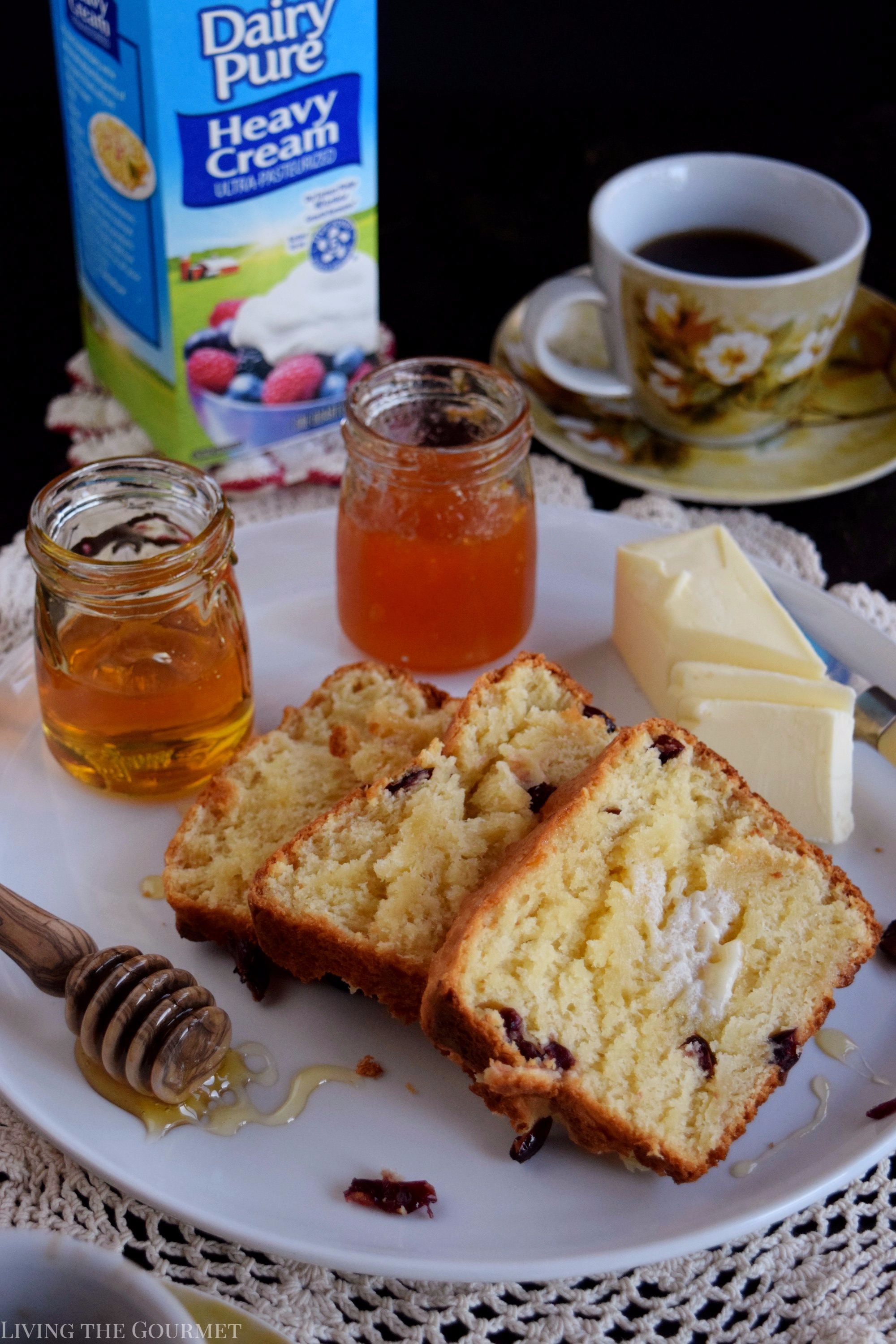 Certain things simply 'go together' such that they have become very nearly inseparable one from the other, and when they are separated they are somehow reduced for the simple sake of the absence of one another. As Homer described, "Two friends, two bodies with one soul inspired."
The most common and universally experienced example of this phenomenon are the holidays, where certain objects, activities, and shared experiences have become synonymous to the point of near-inseparability from the 'feast date' they were meant to celebrate. After, does anyone really want to imagine a Thanksgiving in the absence of its fall colors and pilgrim-themed feast? Similarly, how many of us would be aghast at the idea of a Christmas without our indoor ferns, or without shared tales of bearded jolly home invaders dressed in full fourteenth century Boyer garb? In that regard, the holidays themselves have become so enmeshed in the pageantry, objects, and layered traditions, that they are less 'feast dates' than they are combinations of activity and objects, with the significance of the days themselves taking a decidedly backseat role.
Yet, this is hardly something to be lamented. Instead, this sort of 'mosaic' of spontaneous building upon the holidays is the source of most of our seasonal memories, for the simple reason that the objects and actions we most commonly associate with the holidays have become those which we most treasure. A particular 'special' family recipe, a particular tradition, a certain way of decorating a tree, all help to shape the image of the season.
Why do I bring this up? Because for myself, and by extension my family, one of the 'objects' without which the holiday would hardly be complete is homemade bread. Granted, this manifests itself in countless forms, but the traditional 'loaf' has always held a certain 'warming' feeling about it that few others can really match.
That, of course, brings us to today's recipe – Honey and Cream Cranberry Bread.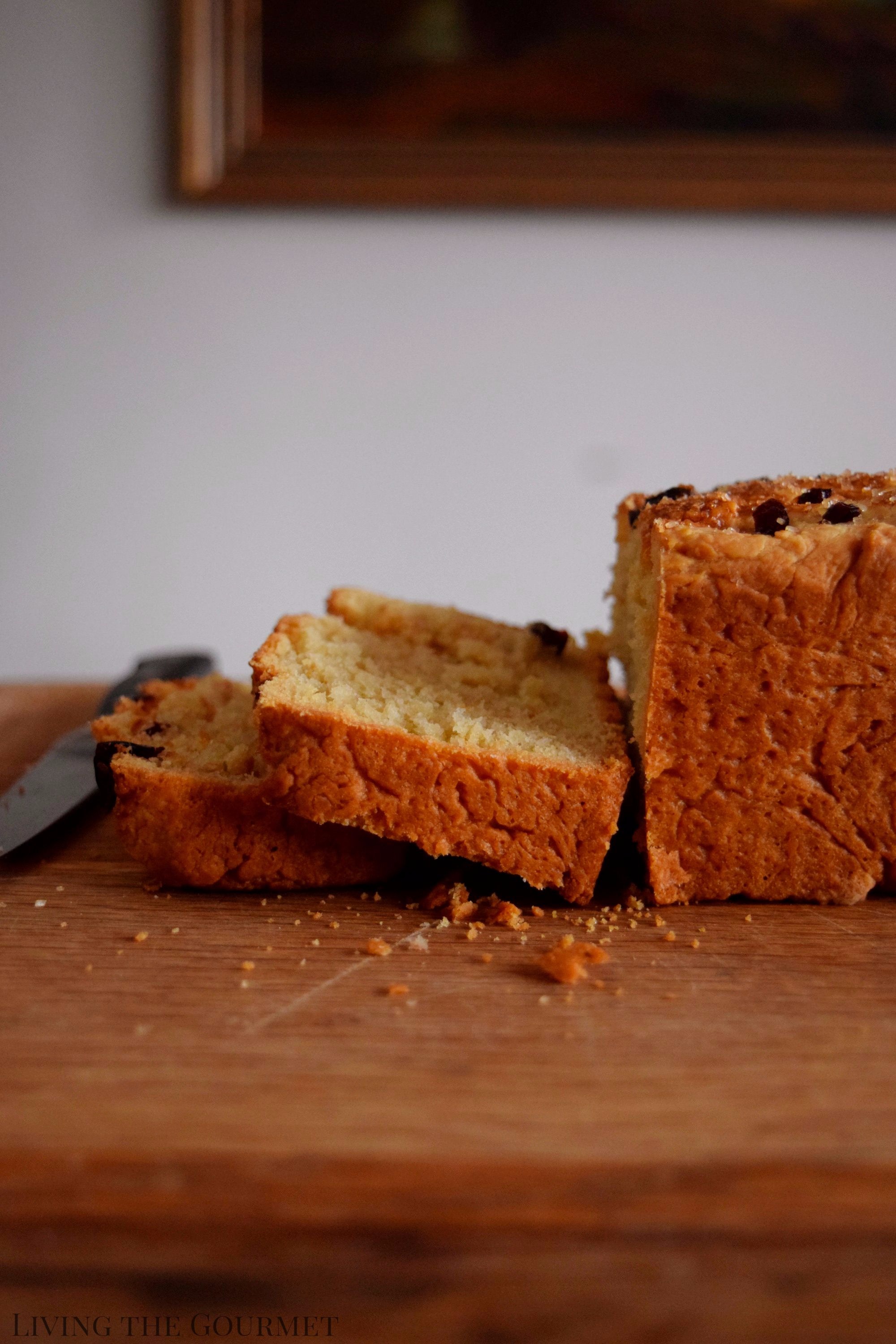 To start things off, we begin by proofing the yeast with warmed DairyPure Heavy Cream and honey. Once the yeast is proofed, combine this mixture in a mixing bowl fitted with a dough hook, and add in the flour, along with a pinch of salt and the cranberries and let that mix until smooth dough forms in the bowl, adding in the butter one tablespoon at a time.
Now it's time to play the waiting game. Set the dough aside, and let it rest until it has roughly doubled in size – which should take about an hour.
Once that's done, shape the risen dough to fit comfortably inside of a copiously greased loaf pan…and then wait some more until it has risen from the loaf pan. Brush the top with DairyPure Cream, and then bake for about forty minutes.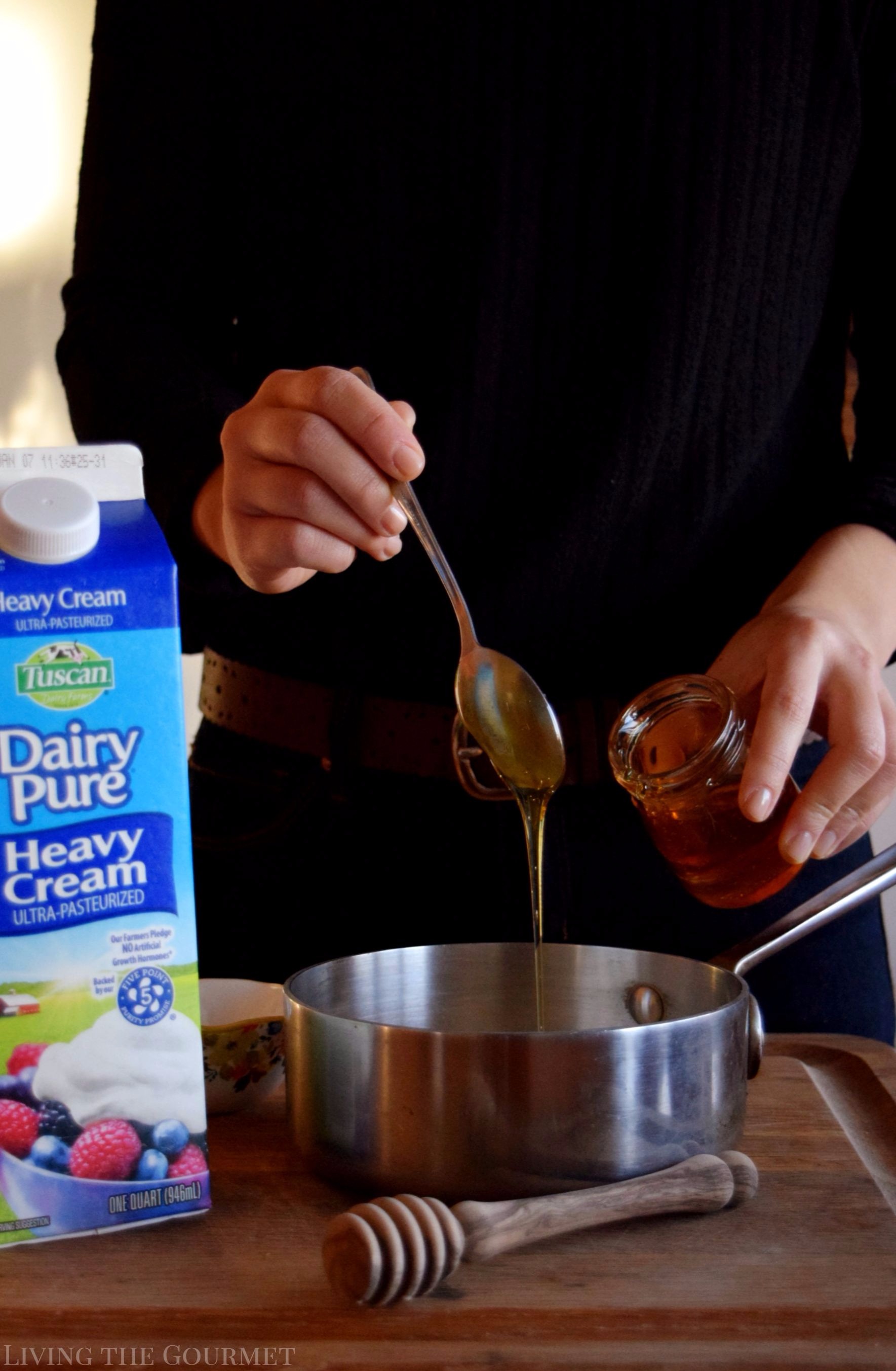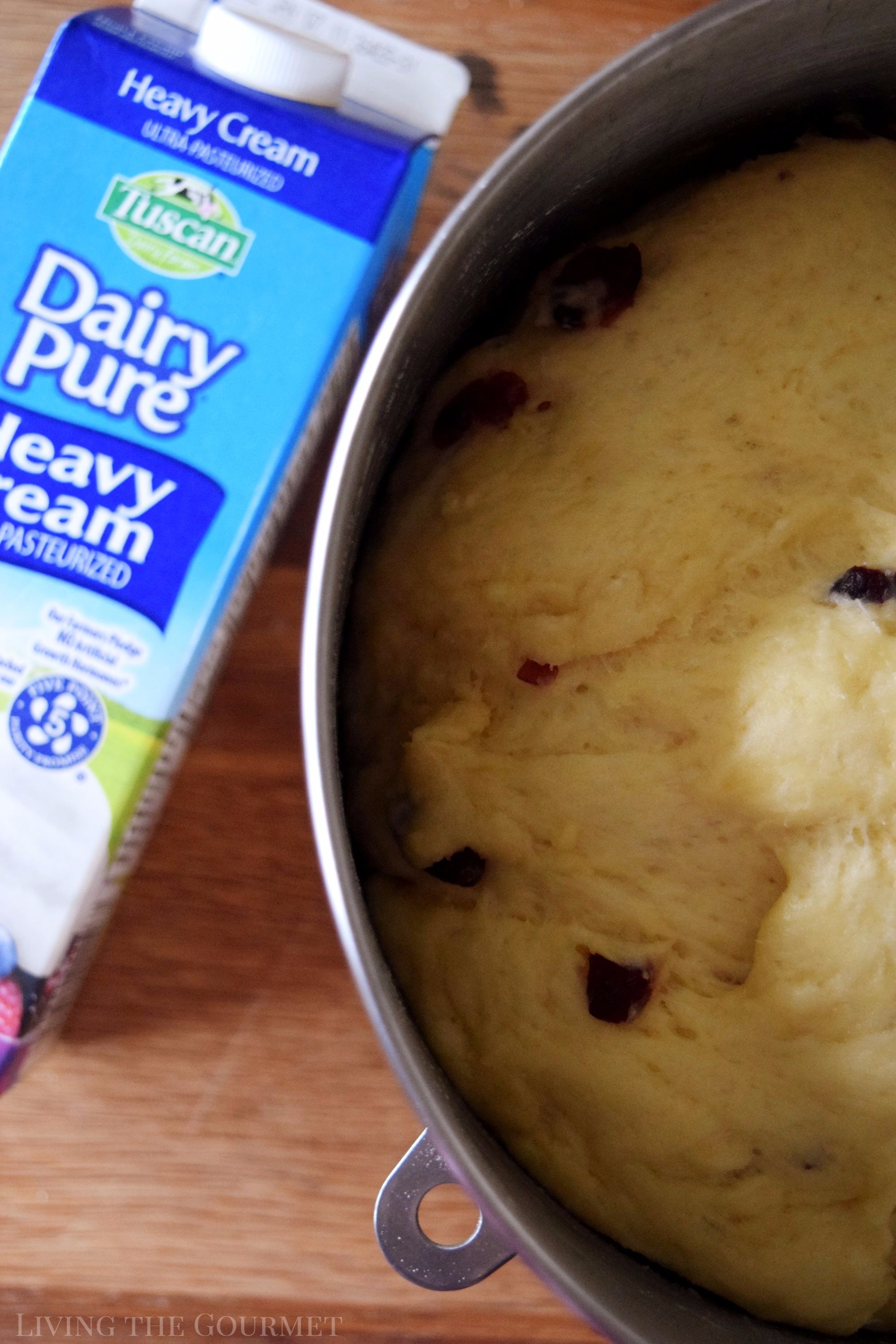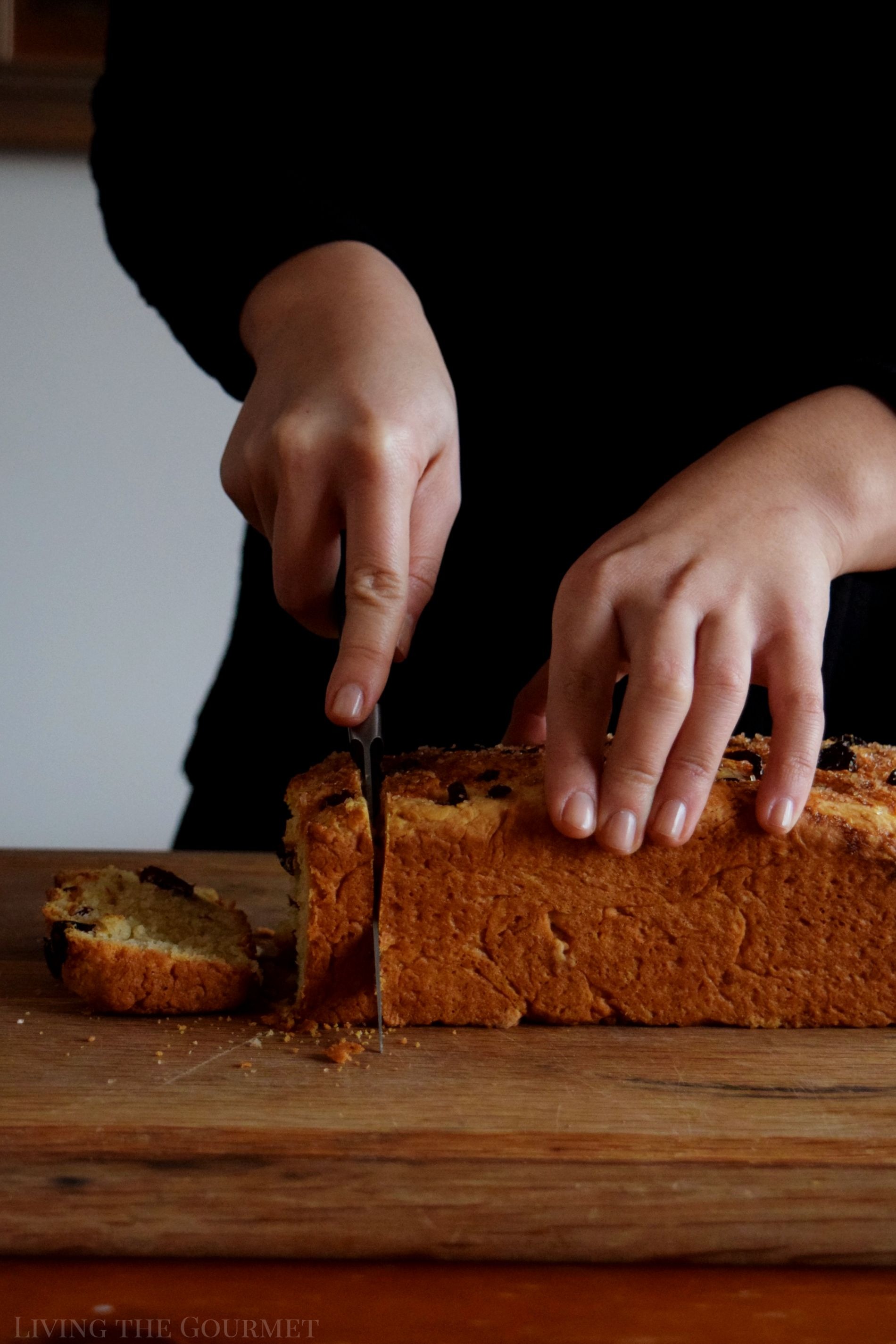 Print
Honey and Cream Cranberry Bread
Author:
Prep Time:

10 minutes

Cook Time:

35 minutes

Total Time:

45 minutes

Yield:

1

loaf

1

x
Category:

Breakfast
4 cups

AP flour
Pinch of salt

1

package dry active yeast

2 cups

DairyPure Heavy Cream

¼ cup

honey

3 tablespoons

salted butter, room temperature

½ cup

dried cranberries, optional
Instructions
In a small sauce pan, whisk heavy cream and honey together over low heat until heated through.
Add the package of yeast to the mixture and let proof, about 10 minutes.
In the bowl of a mix master fitted with the dough hook, combine flour and salt, then add the proofed yeast and cranberries. Mix on low speed until a soft dough comes together. Add the butter and mix again until combined. Cover the dough and let rise in a warm, dark place until it has doubled in size, about 2 hours.
Shape the risen dough and fit into a greased loaf pan. Let rise again.
Preheat oven to 375 degrees F. Brush the loaf with cream and bake for about 35 minutes or until the cake tester comes out clean and the loaf is a deep golden color.
Notes
Prep Time does not include Inactive Prep Time
Recipe Card powered by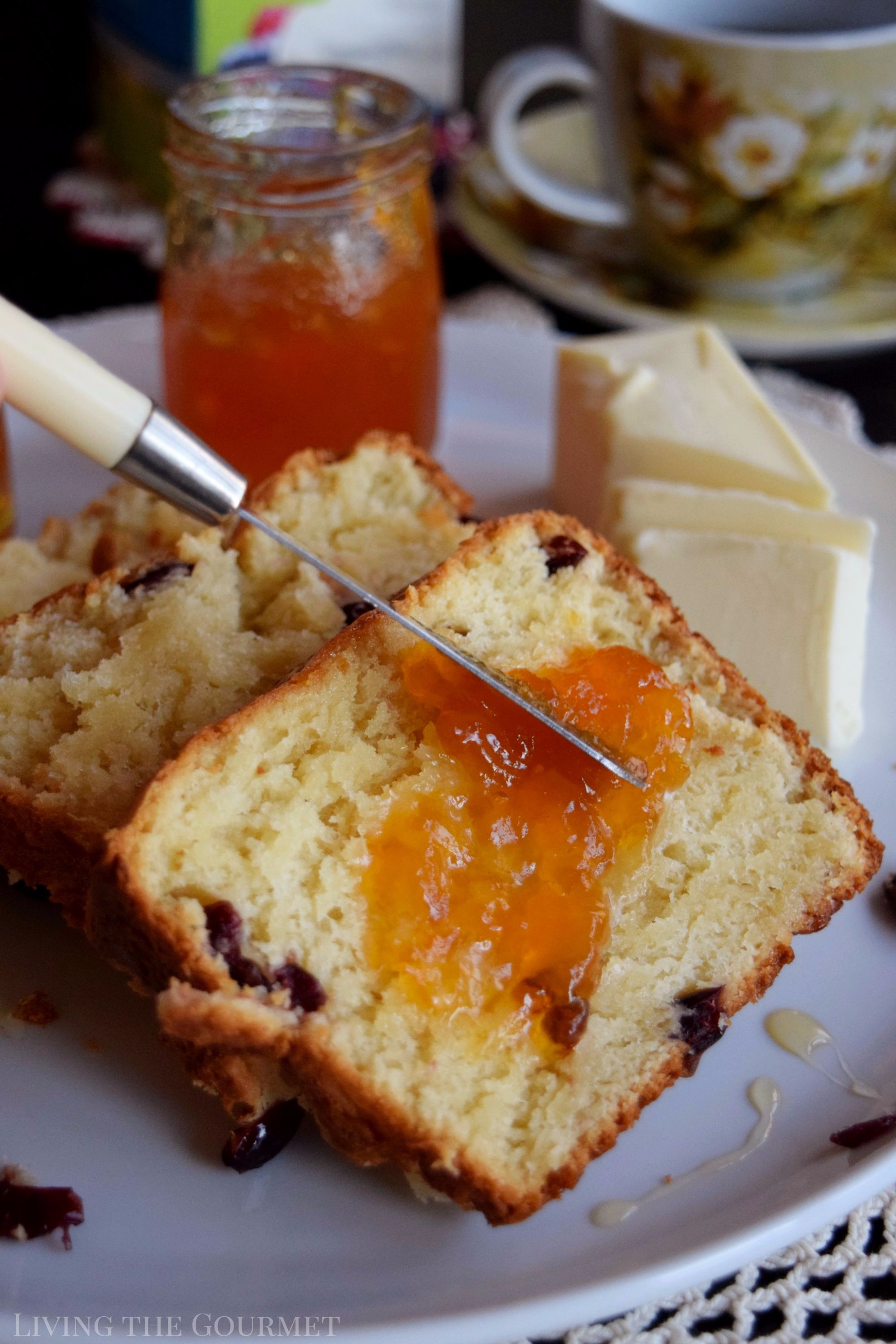 Once the loaf is nice and golden, and serve with honey, jam, and butter – and just like that, with five simple ingredients.
How do you use DairyPure ingredients to help make your holiday recipes? For more simple 5-ingredient recipes to make your holiday season easier visit the DairyPure Website, where you'll find simple appetizers, no-bake desserts and everything in between!
Enjoy with Love!
3