We are pleased to welcome Kia Malone back to Living the Gourmet today as we talk about encouraging families to be creative together!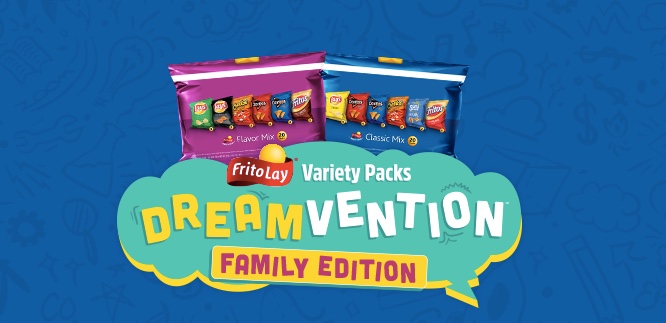 We've all heard the saying, "A family that plays together, stays together." Studies show that spending quality family time can help build self-esteem in children, develop positive behaviors and creates happy memories. What if spending more time together could strengthen family bonds and pay off in dollars?
Now, there is a chance for families across the country to dream BIG with the Dreamvention program. For the second year, Frito-Lay Variety Packs is giving families another chance to win $250,000 for a great invention idea that may help solve an everyday problem. It is all about spending time with your loved ones and being creative.
Thanks again to Kia for visiting. We hope you all enter!
0