Today we're sharing some of our favorite wine suggestions and pairings for the Thanksgiving holiday. This message is intended for 21+. Please enjoy responsibly!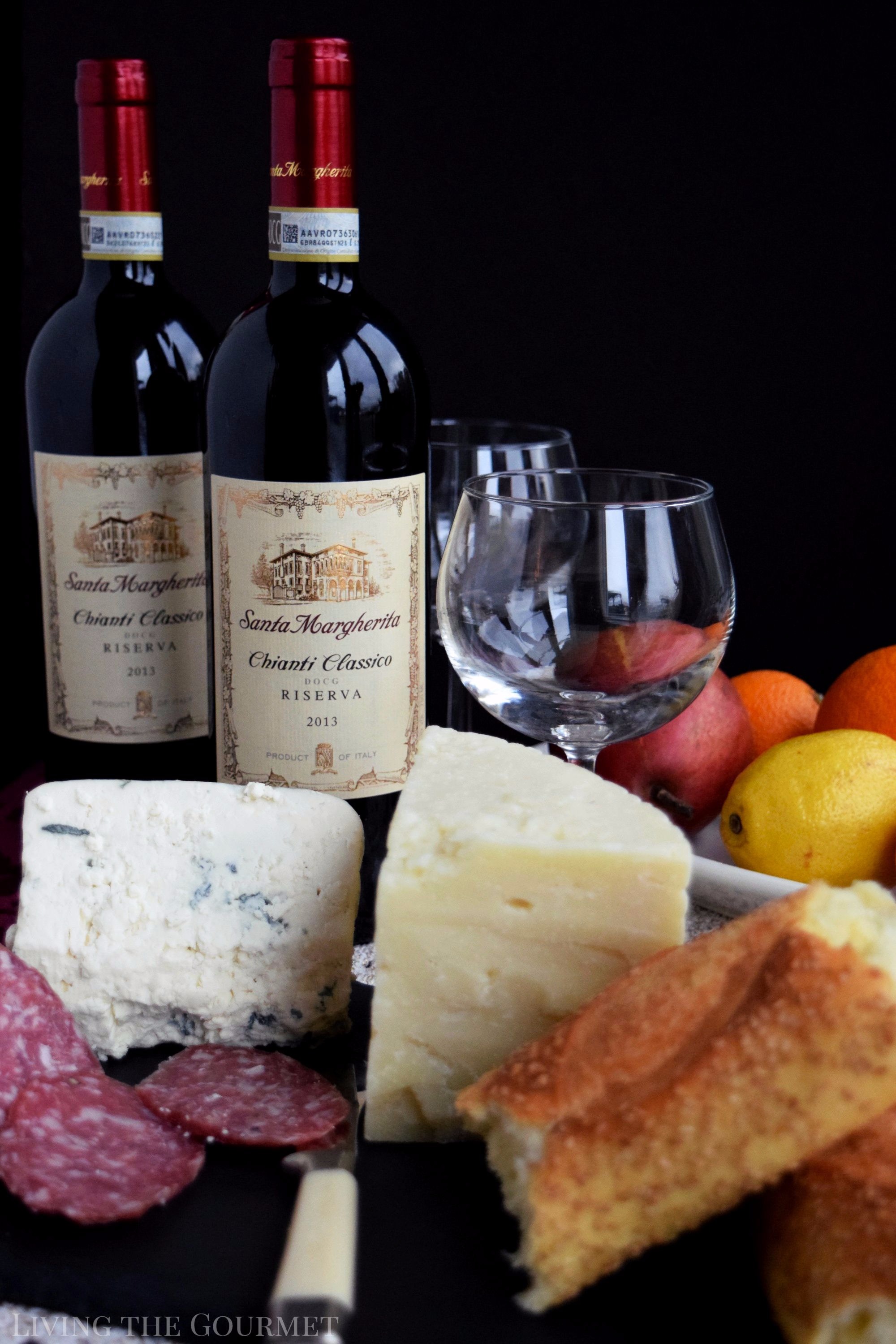 In reviewing wine, one quickly learns that a wine's vintage is not just a mark of how long the liquid within has been aging, but that it is an encapsulation of the year, of the year's weather, soil quality, and the personnel on hand at the time who aided in the production.
That said, perhaps it's the nostalgia that naturally accompanies the holidays, and perhaps, as a result, I subconsciously crave the familiar aromas and warming flavors that bring me back to the big dinners and gatherings of my youth. Whatever the reason, I've been on something an unintentional Chianti-streak lately, having reviewed several bottles in quick succession here on Living the Gourmet, and today is going to be no different.
You see, not long after agreeing to review the previous bottles I just posted here, I was contacted by the representatives of the Tuscany based Santa Margherita winery, asking if I would be interested in featuring a Riserva. Naturally, I agreed.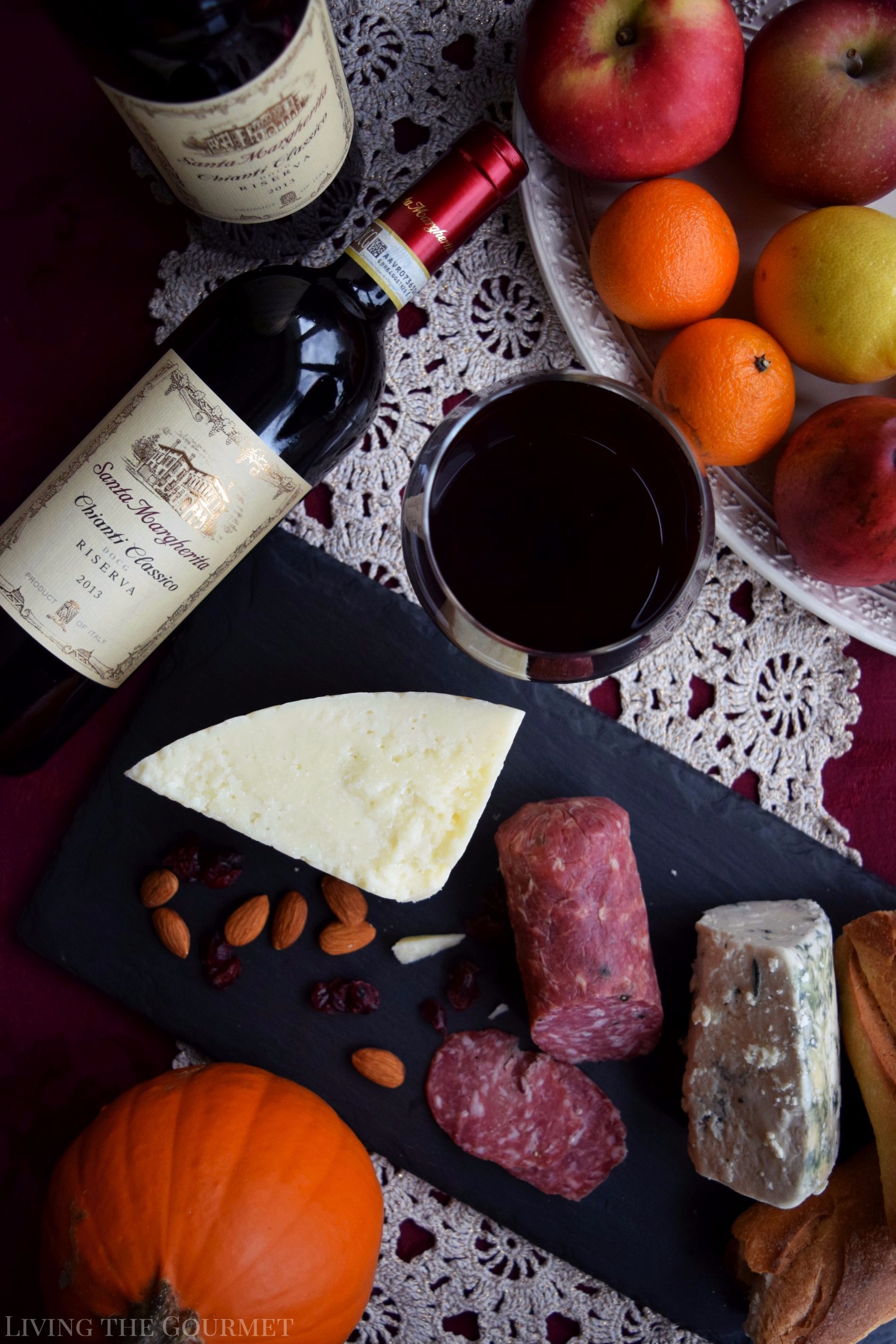 For the uninitiated, Chianti is produced in the Chianti DOCG, which comprises much of central Tuscany. The Chianti DOCG, in turn, is divided into several sub-regions, with 'Classico' being the centermost region, and is so-named because it comprises the original, smaller, Chianti DOCG, which was redrawn and expanded in 1932.
However, geography is not enough for a Chianti to be titled 'Classico.' First of all, for a Chianti to be dubbed 'classico,' it needs to be aged for a minimum of one year. The top Classico wines are dubbed 'Gran Selezione,' and as the name implies these are wines selected as being the very best incarnations of Chianti, and these must be aged for a minimum of two and a half years and must be estate grown. Directly below the Gran Selezione wines are the Riserva, which are aged for a minimum of two years, with 'standard' Chianti Classico, as well as Rufina and Superiore, being aged for a minimum of one year. In each case, the wine must be 80% Sangiovese.
That being said, how does today's Riserva hold up? Let's find out.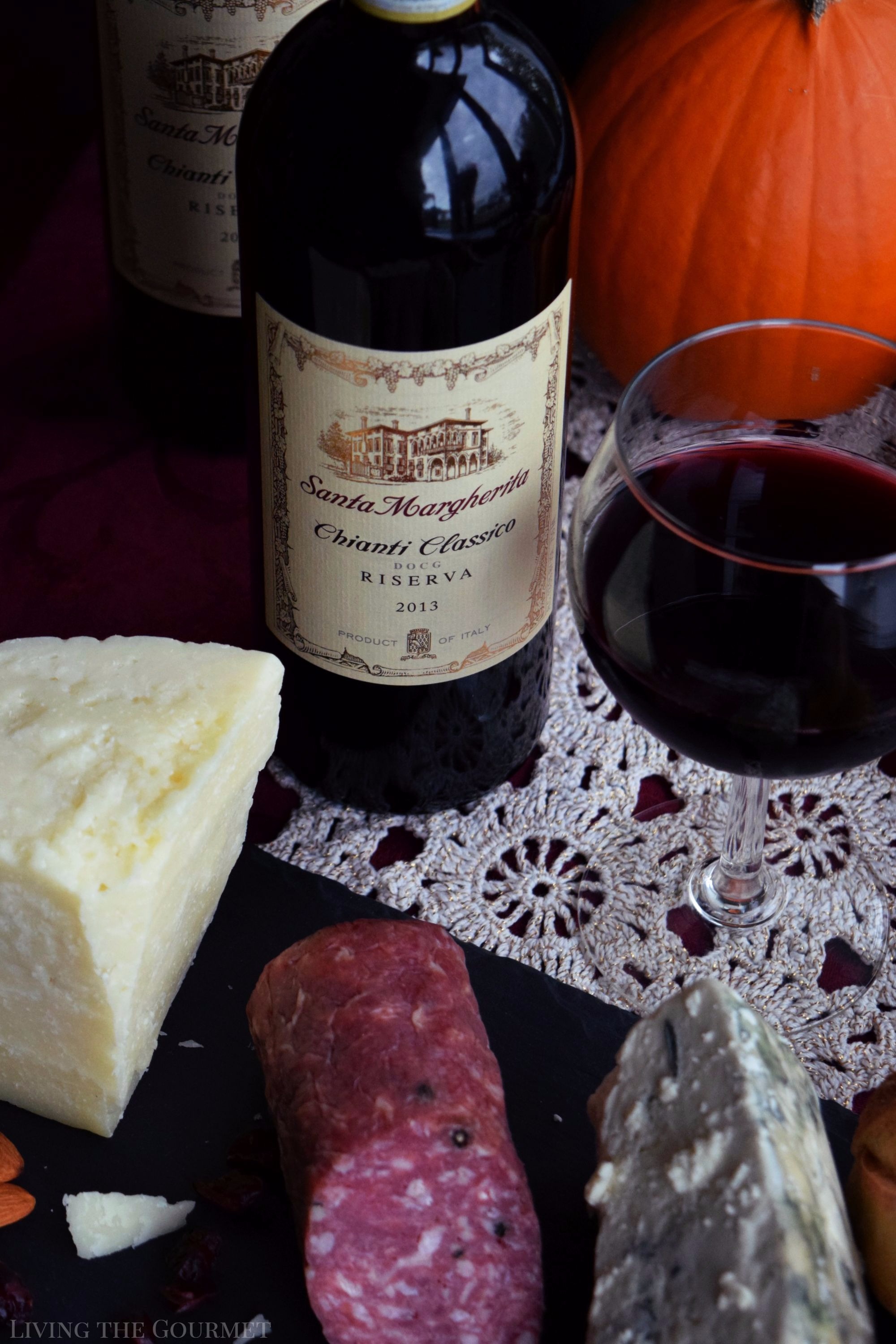 To begin, the wine is ruby in coloration, with almost no staining. On pouring, the wine introduces itself with an aromatic profile that is complex to the point of being chaotic, being both very gamey and very floral at the same time, which is further complicated by the distinct earthen notes that perforate throughout, especially into the middle of the glass. Dark fruit and occasional minerality further add to the mosaic of the bouquet.
On sampling, the wine's first notes are of ripe cranberry or raspberry, flavors which are set on a foundation of damp soil, and leave essences of fresh tobacco leaf or cut spice drifting about in the mouth. The tannic qualities are muted to medium in their proliferation, which leads to a pleasantly long finish.
For pairing, I find myself in complete agreement with the winemakers themselves who suggest Tuscan or Northern Italian cuisine, or roast pork chops with herbs. This is a sturdy, full-bodied wine that need not be at all intimidated by hardier meals or holiday fare.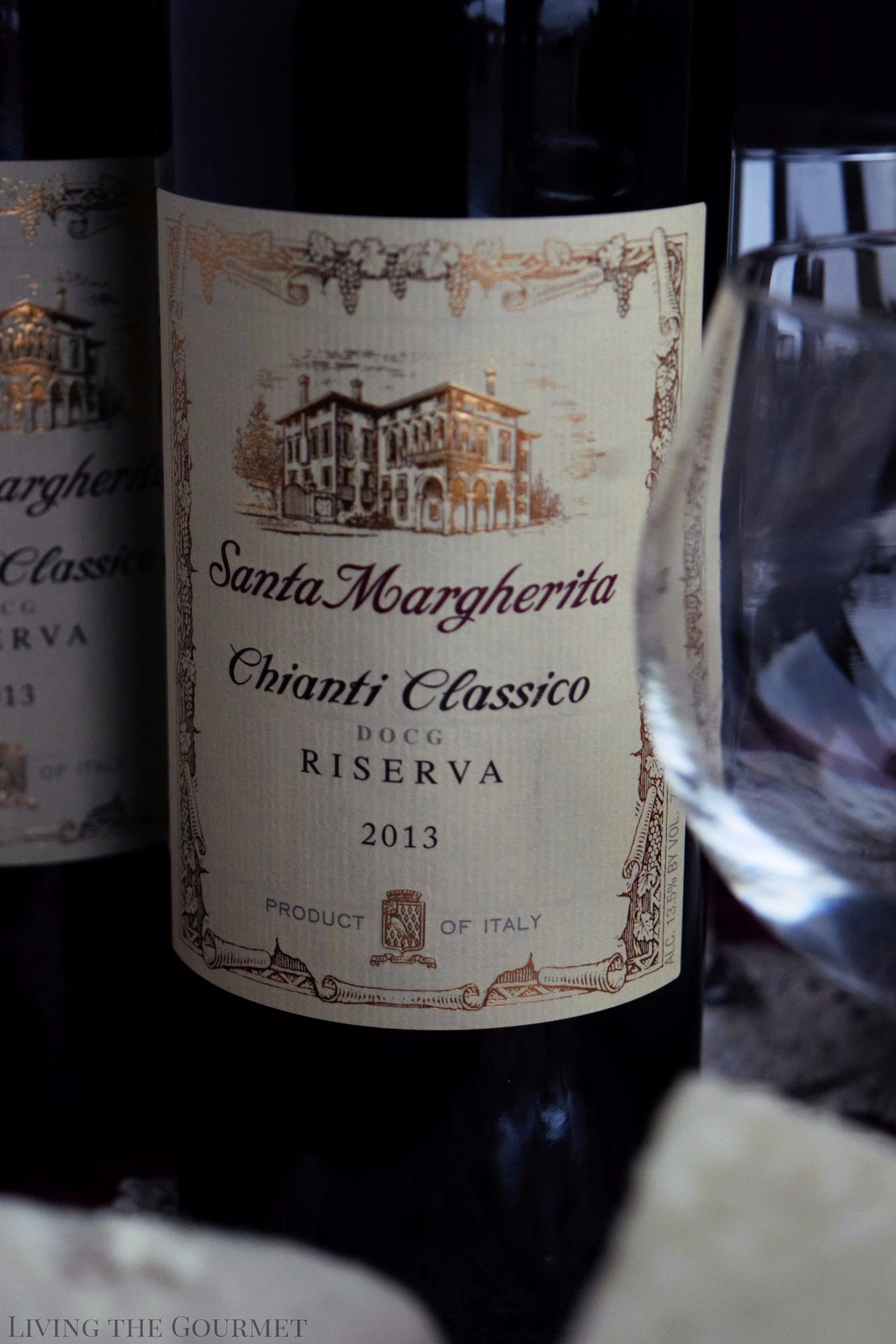 That said, I was very pleased with this wine, and can wholeheartedly recommend it to any of my readers looking for a bottle to pair with their big holiday meals this season.
Cheers,
Mike
0