Delight in the comforts of Fall with this wholesome and hearty Gluten-Free Butternut Squash Galette!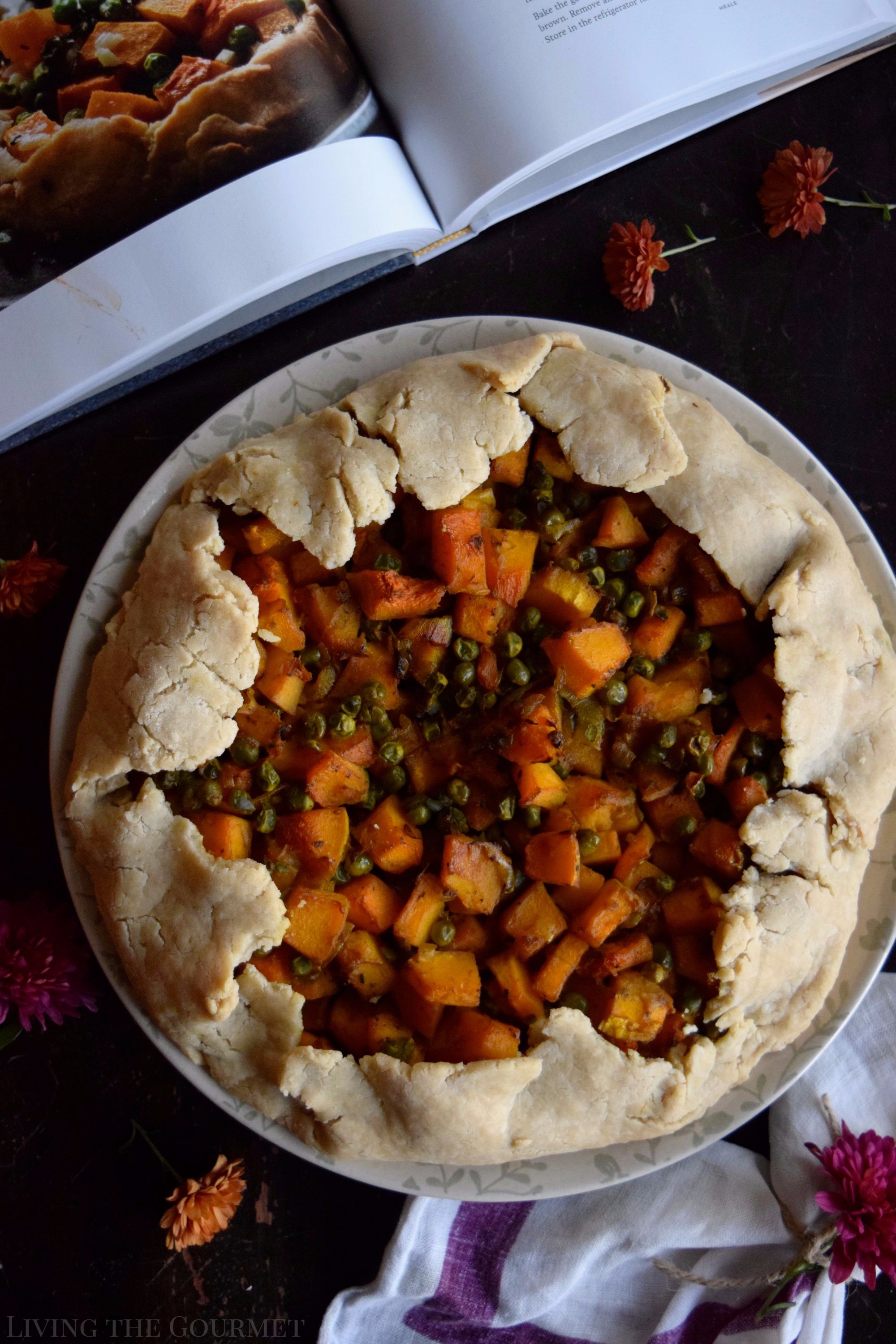 Does your food love you back? That's the basic question behind Jennifer Esposito's new book Jennifer's Way Kitchen. The idea of food 'loving you back' likely conjures cliché images of 'health food' and all manner of 'bland fare' that we're promised will give us a few more moments of good health in exchange for the pleasure derived from our palates. After all, if eating healthfully were a more-often-than-not enjoyable affair, it wouldn't be such a perennial topic, right?
Well, perhaps not.
Approaching this from her own experience with Celiacs Disease, Jennifer starts out by retelling her lifelong passions for all things culinary, from baking as a child with her sister to the present day, and how her diagnosis morphed rather than diminished those passions. "How could something I loved so dearly…be slowly killing me?" she asks. "I can be changed by what happens to me, but I will not be reduced by it," she quotes Maya Angelou in response to what quickly becomes the book's foundational question.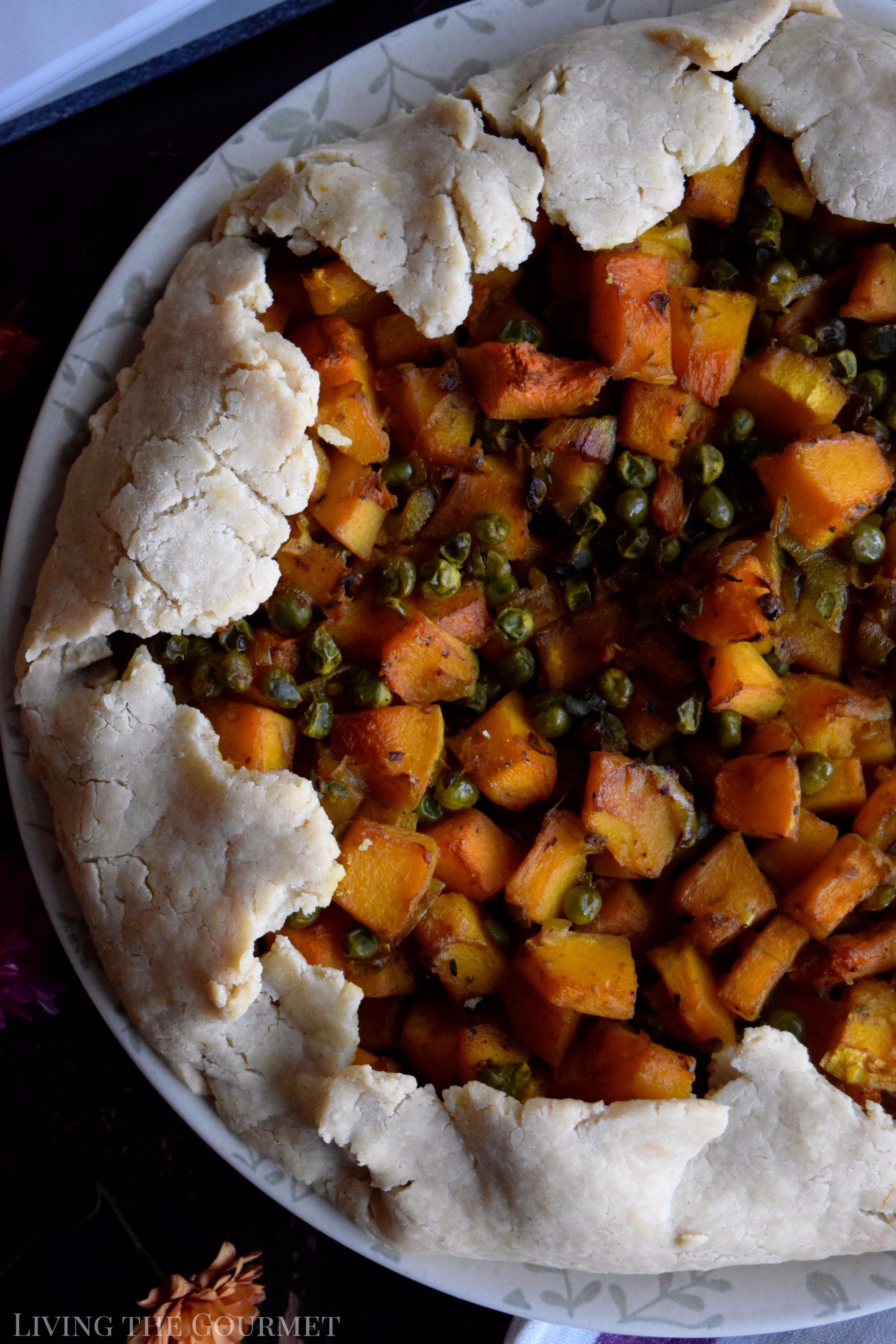 Almost as if laying out a challenge for herself, she begins with a disclaimer that all recipes in the book are free of all grains, not just those that contain gluten, as well as legumes, seeds, nuts, raw vegetables, all nightshade vegetables cooked or raw, and that cacao replaces cocoa in all cases.
For anyone who visits Living the Gourmet, and then takes a look at that list of banned ingredients, you can probably imagine my skepticism. I would likely be one of those people she talks about in the book who would ask her, no harm intended, "What's left?" or "Okay, so what are we cooking with?" or "I agree that imagination is a prime ingredient in any recipe, but at some point we need substance to fill the mixing bowl."
If you hadn't guessed, it's precisely that sort of assumption that the book is intended to combat, while simultaneously providing a host of recipes – recipes that are delicious regardless, rather than in spite of, the dietary restrictions that form the book's premise.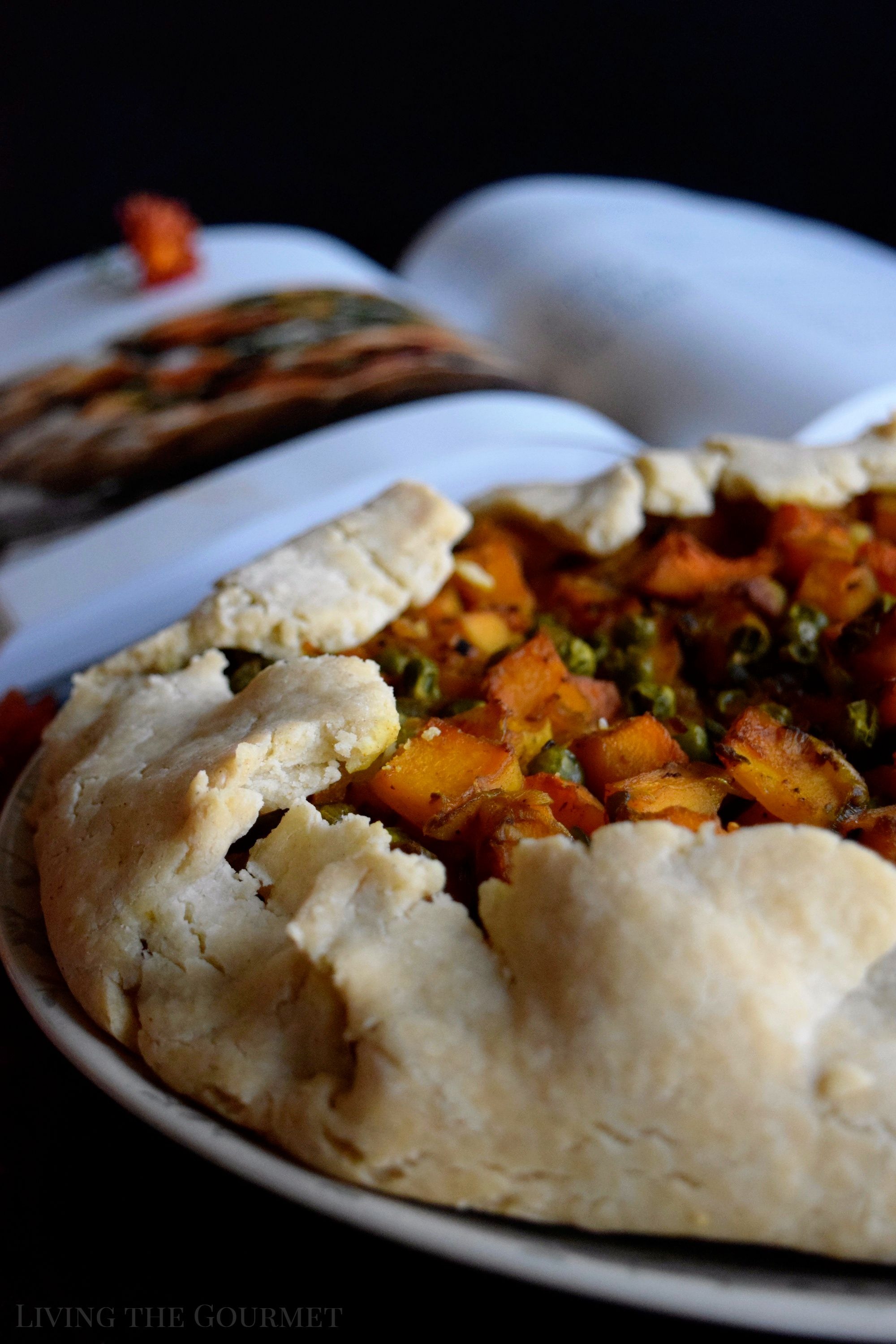 The book starts off like most 'high concept' or 'from the ground up' style cookbooks by offering a wide range of tips and lists for kitchen tools and 'pantry basics,' and it's here that the book's voice starts to take shape. The reader being introduced to things like hemp seeds, coconut sugar, ghee, and cacao nibs, ingredients which are later taken out of the realm of novelty and put to copious 'everyday' use throughout the book in everything from tonics and snacks to entrees and desserts.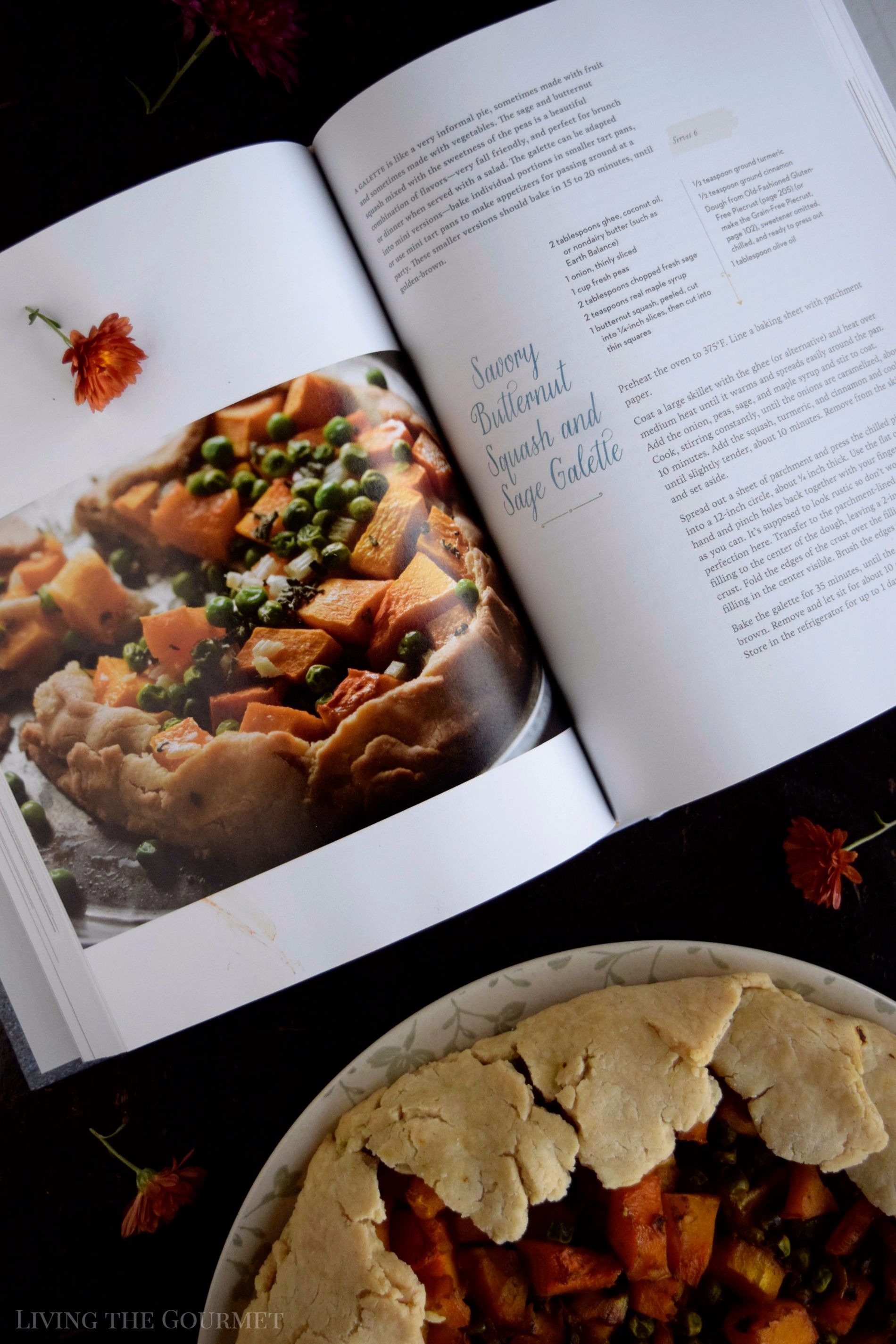 With tips, inspirational backstory, and the mission-statement out of the way, the author heads to the kitchen. But do the recipes that follow hold up? If beauty is in the eye of the beholder, then flavor is certainly on the palate of the taster. That is to say, the recipes run the gamut fully and unabashedly from the sort of 'repurposed classics' one would typically expect in a book of this theme, to far more impressive items that do truly cut to the very core of Jennifer's stated goal – proving that delicious food can indeed love you back. For example, we go from an obligatory recipe for grain-free biscuits to a refreshingly original recipe for plantain crust pizza, followed later by artichokes stuffed with grain-less Italian breadcrumbs – which I've promised to prepare for my gluten-allergic niece – to Jennifer's take on filet mignon backed up by several of her 'steak secrets.'
Now, of course, we've come full circle – does delicious food love us back? This, of course, depends on one's palate, and whether or not you're willing to take the leap and try something like a plantain crust pizza or a coconut and chia seed pudding.
In my opinion, the answer is a resounding 'yes' – delicious food can indeed love us back, and Jennifer's Way Kitchen provides us with numerous examples of precisely how to make that possible.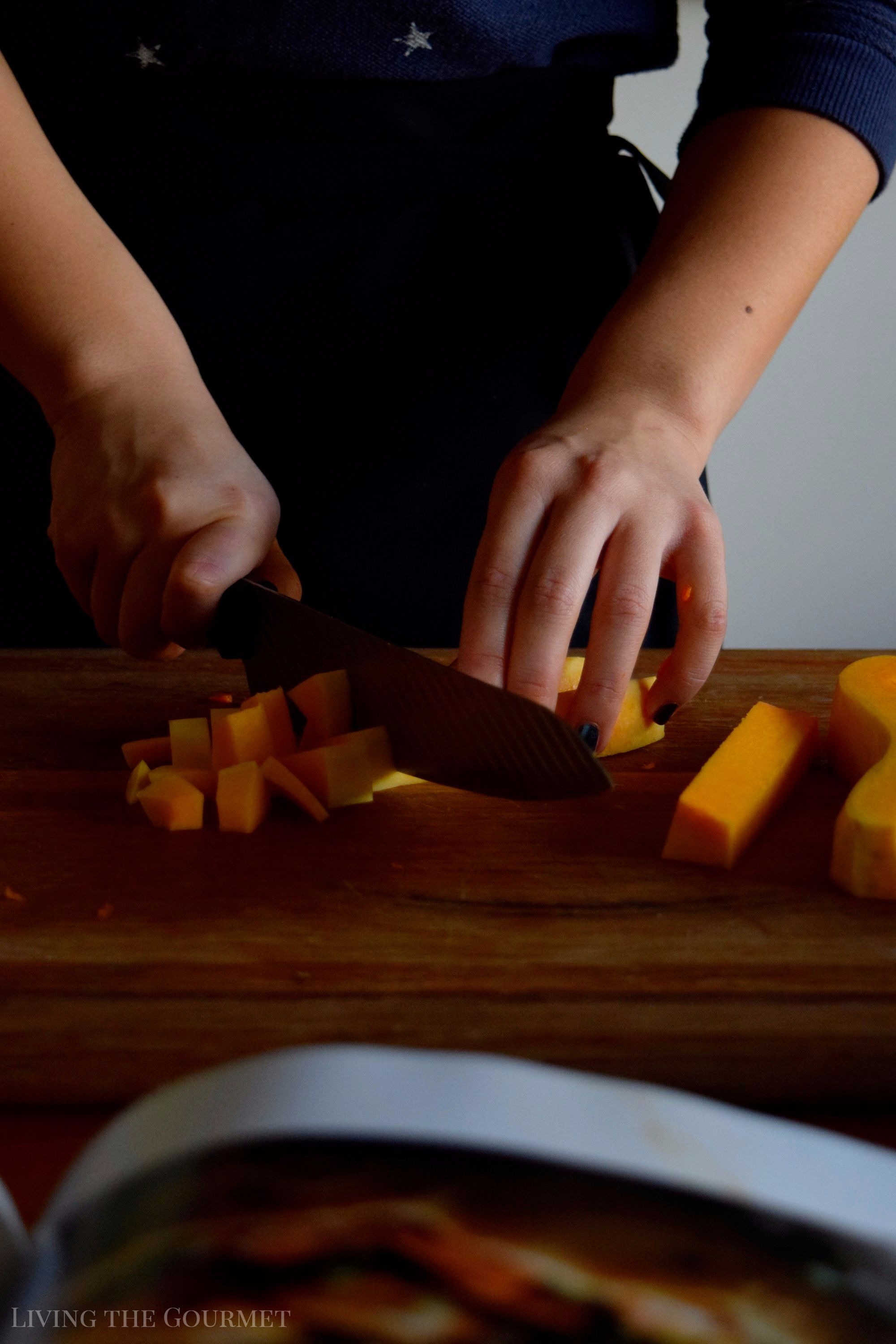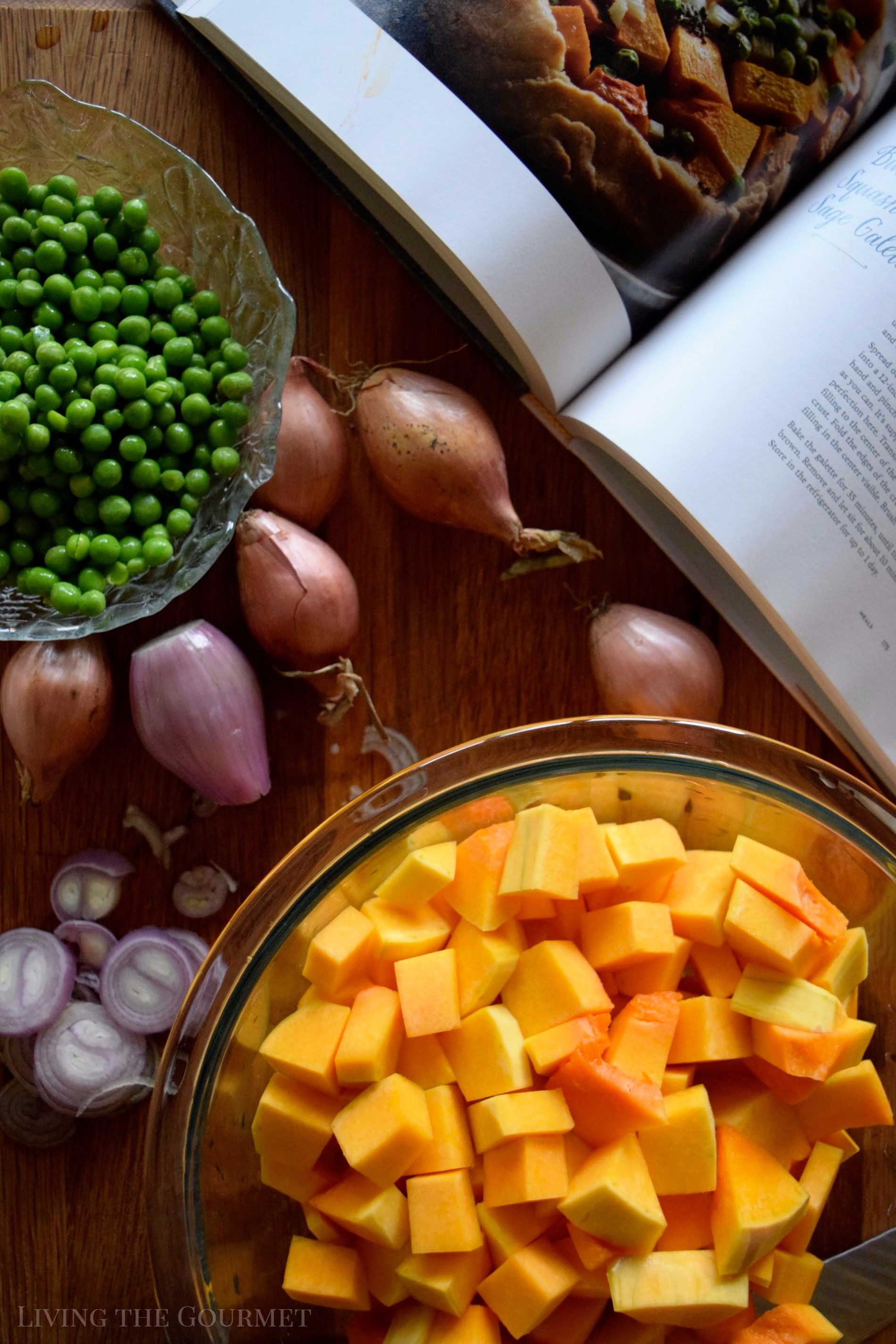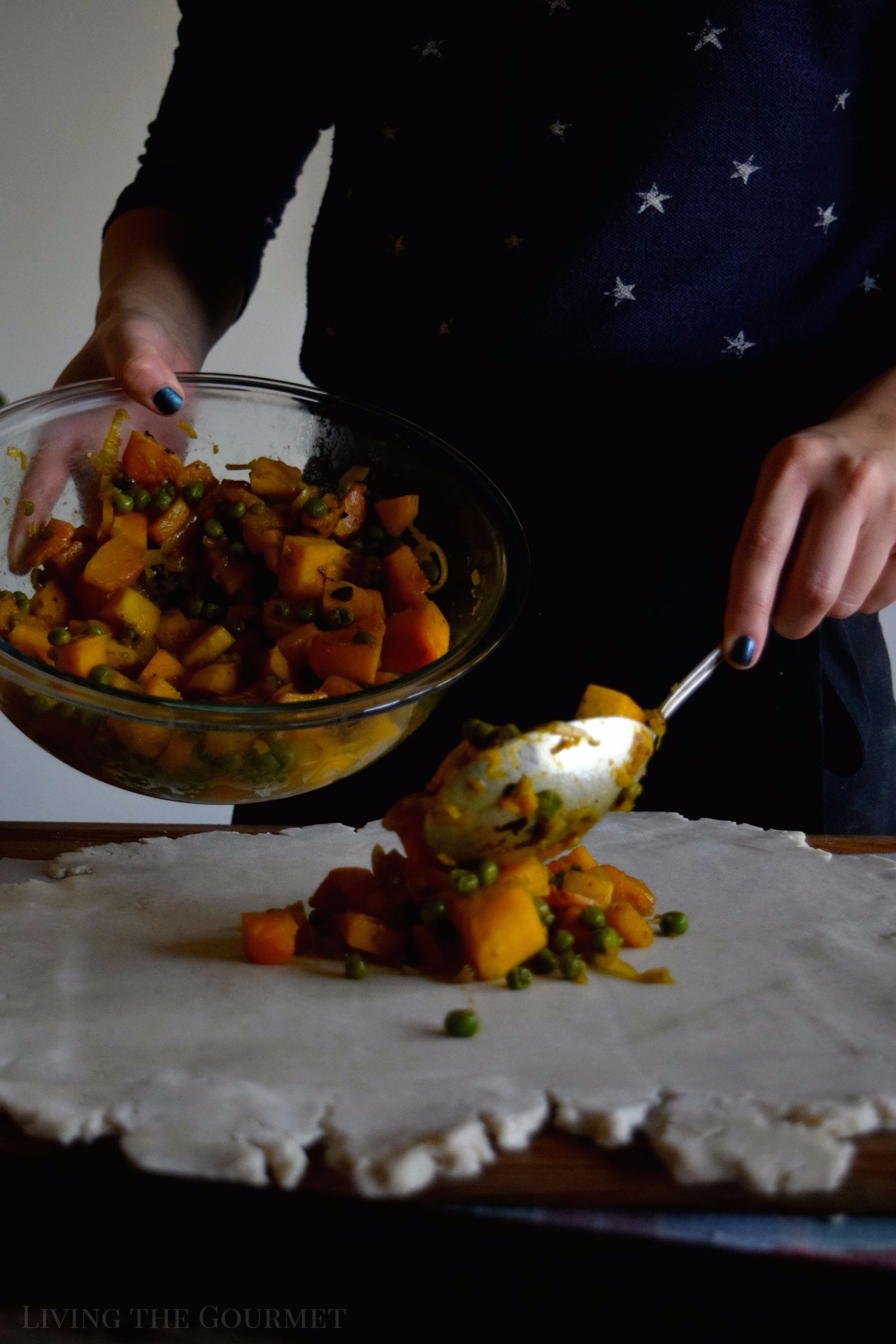 Print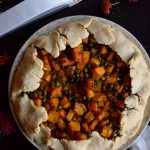 Gluten Free Butternut Squash Galette
---
Total Time:

1 hour

Yield:

4

-

6

1

x
Description
Adapted from Jennifer's Way Kitchen by Jennifer Esposito
---
Gluten-Free Piecrust:
3 cups

gluten-free baking flour

1½ teaspoons

xanthan gum
Pinch of salt

½ cup

cold unsalted butter

3

–

4

tablespoons iced water
Filling:
2 tablespoons

olive oil

3

shallots, thinly sliced

1 cup

fresh peas

2 tablespoons

Sage, chopped

2 teaspoons

maple syrup

1

butternut squash, peeled, cut into

¼

-inch slices, then cut into thin squares

½ teaspoon

ground turmeric

½ teaspoon

ground cinnamon
---
Instructions
In a food processor, combine all ingredients for the GF pie crust. If the dough is still a little dry, add more iced water one tablespoon at a time until the dough comes together. Wrap in clingfilm and refrigerate while preparing the filling.
Preheat oven to 350 degrees F. Line a baking sheet with parchment paper and set aside.
Coat a large cast iron skillet with olive oil over medium heat. Add the shallots, peas, sage, and maple syrup and stir to coat.
Cook until the onions are caramelized then add the butternut squash, turmeric, and cinnamon. Cook until slightly tender, about 10 minutes. Remove the skillet from the heat and set aside.
Roll out the chilled pie crust on a floured surface into a 12-inch circle, about ¼-inch thick.
Spoon the filling onto the center of the dough, leaving a 2-inch border of bare crust. Fold the edges of the crust over the filling, leaving the filling in the center visible. Brush the edges with olive oil.
Bake the galette for 35 minutes, until the edges are golden. Remove and let sit for 10 minutes. Serve warm.
Galette can be stored in the refrigerator for up to 1 day.
Prep Time:

10 minutes

Cook Time:

50 minutes

Category:

Main Dish
Recipe Card powered by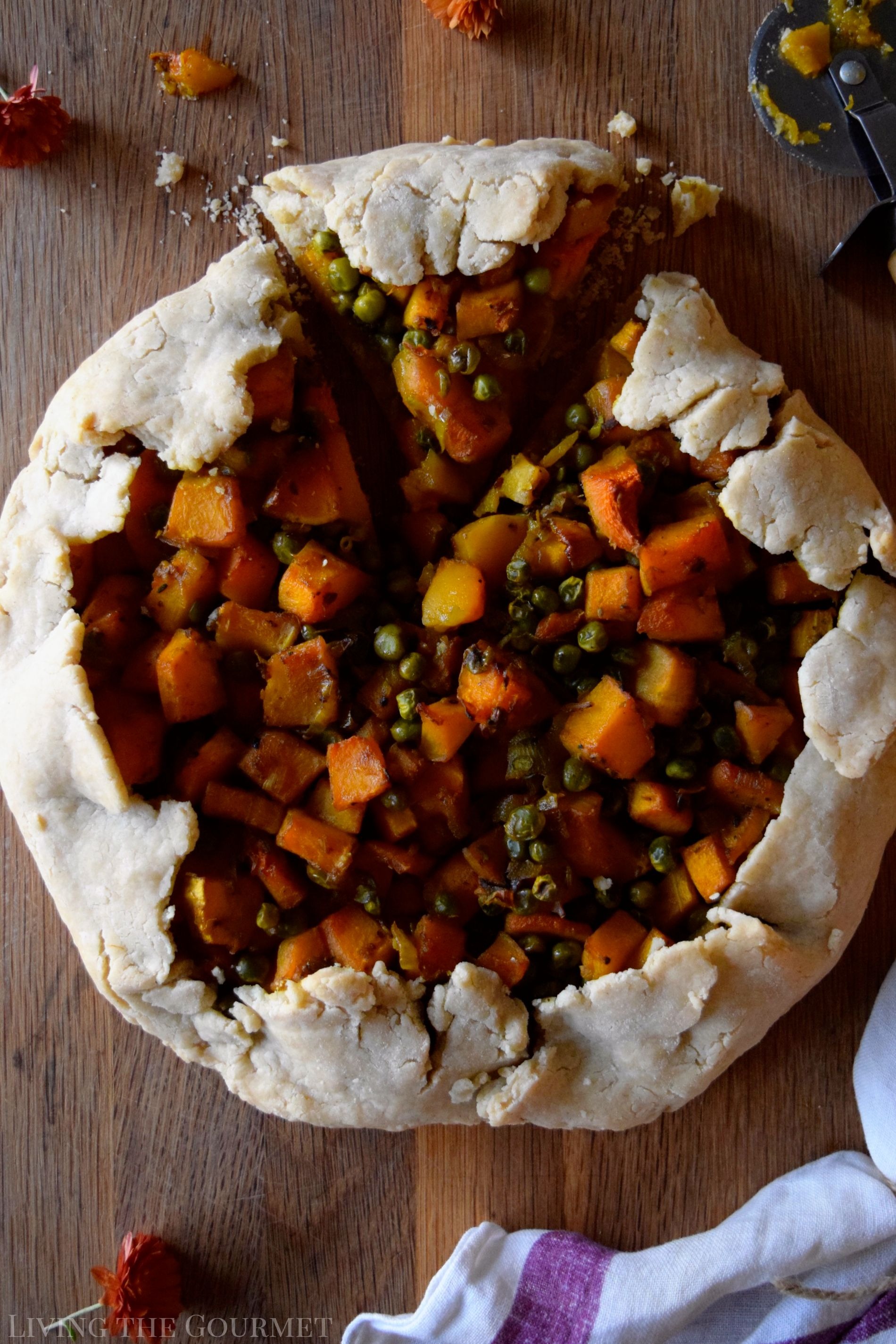 Enjoy with Love!
0