We are pleased to invite Dairy Farmer Joe Kelsay to Living the Gourmet today as he discusses how modern dairy farming is more efficient for National Farmer's Day.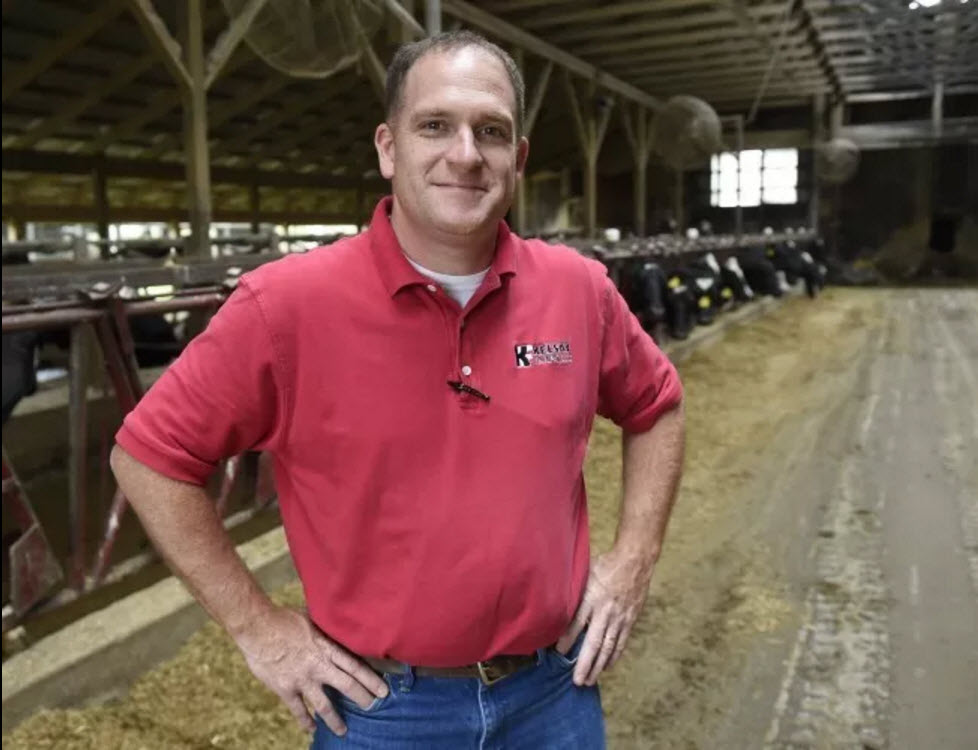 October is a Fitting Time to Celebrate U.S. Farmers as they near the end of harvest.
Even though there are dairy farms in all 50 states, most Americans do not realize that there are some 42,000 dairy farm families and 1,200 dairy plants throughout the country.
The modern dairy farmer tends to be younger and tech-savvy, but just like their forebears, they are on the job 24/7. Modern dairy farming is more efficient than it was in the past, with technology on some farms taking on tasks that humans could never have imagined, such as letting farmers monitor eating, standing, walking and relaxation times of every cow. Automatic calf feeders make sure that farm babies can drink milk for nourishment on demand, any time of day or night.
When it's time to milk the cows, technology often comes into play — in a big way. Milking machines automatically locate the cows' udders, clean them and then attach to the cow, with little human intervention. It's just one of many advances that allow today's modern dairy farmer to deliver that fresh milk that goes into the many dairy products Americans enjoy every day.
Dairy Farmer Joe Kelsay is here to explain what life is really like on the modern dairy farm.
Enjoy!
0