Thank you to Bob's Redmill for sponsoring this post. All opinions expressed are my own.
These Classic Carrot Cupcakes are super moist and delicious! With bits of chopped apricots, a generous spread of cream cheese frosting and a sprinkle of your favorite candy (or sprinkles), wow your guests this Fall with this easy recipe!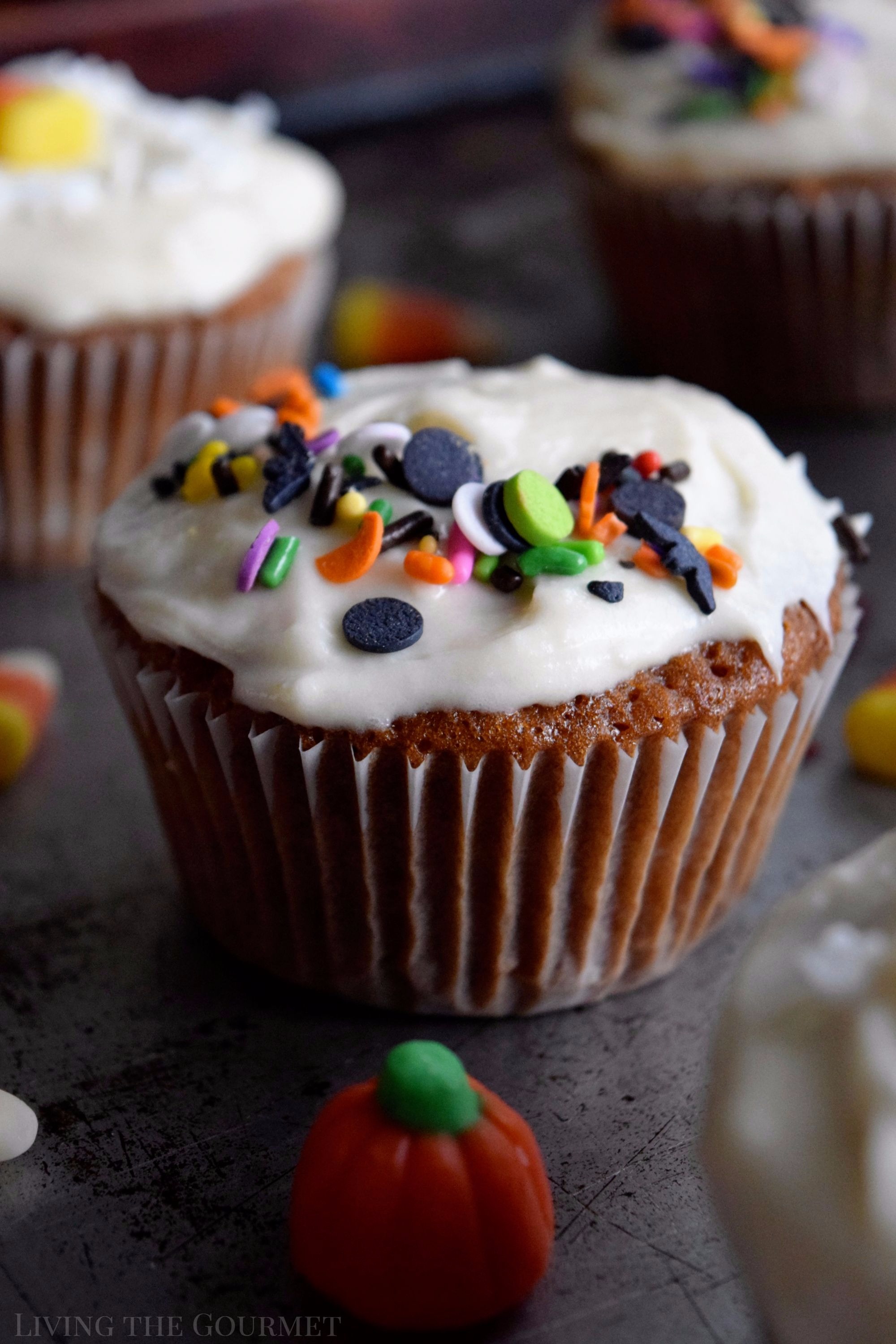 It is a strange thing this night we call Halloween, and it drives unto the doing of strange deeds.
Some of us lurk about the streets at night costumed in the macabre, and of that number some beg for candy from strangers. Others toil about their homes, conjuring hauntings within their foyers, and upon their yards, they raise the dead. Still, others huddle in superstitious fear, counting the seconds until the night has passed. Yes, it is a strange thing this night we call Halloween.
Others just like to eat candy, frosted cupcakes, blood red cakes, sugary coffee, candied cheesecakes, and frosting right from the jar…or so I've heard, I'm definitely not speaking from experience.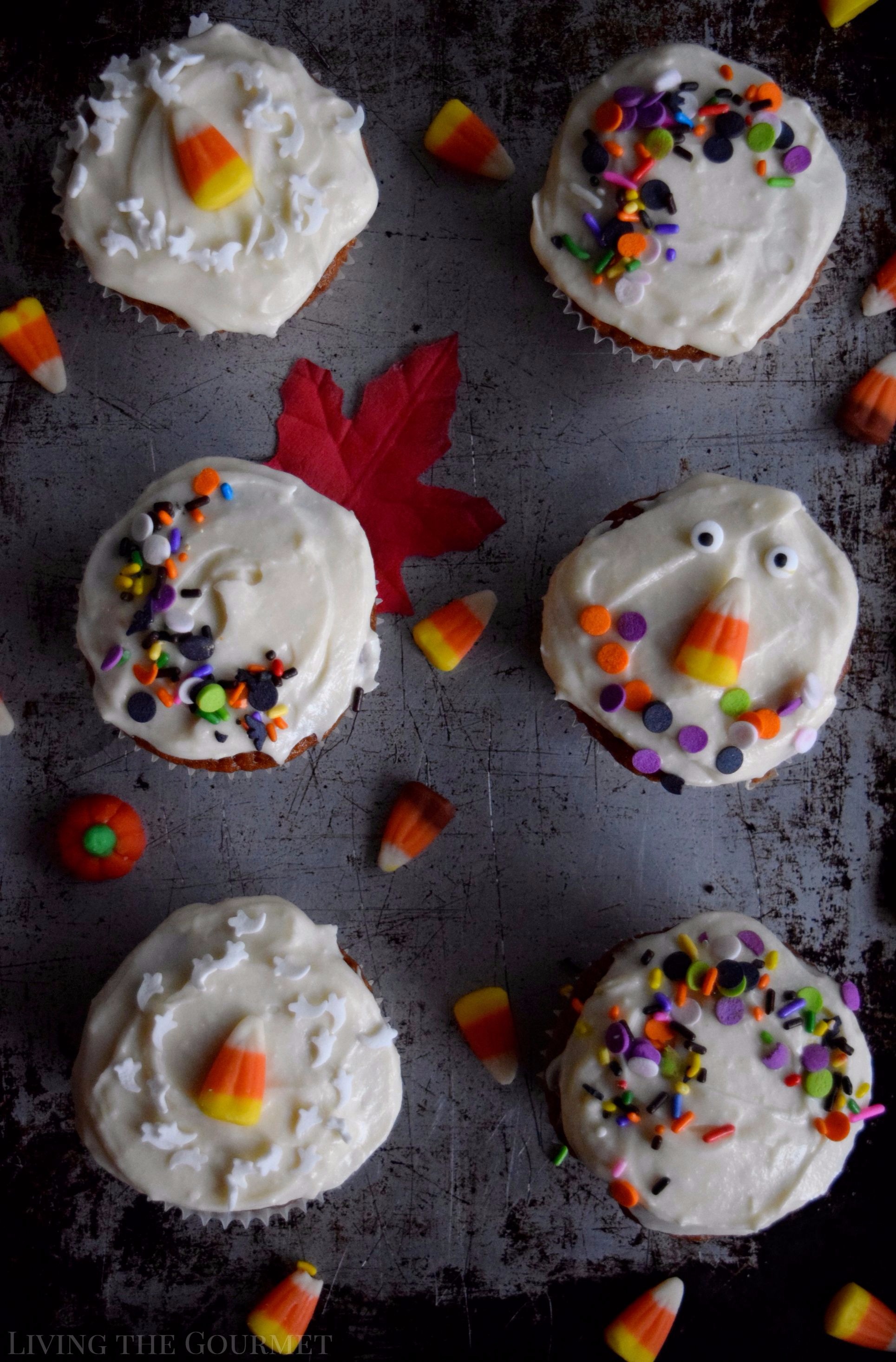 But why all the fuss? To the average observer, the modern incarnation of Halloween has none of the religious qualities of the original holidays from which it was derived, nor does it serve as any national memorial. In fact, to most Halloween is basically a celebration of…well, it's basically an excuse to act silly. So why all the effort? Why the perennial appeal?
"Against the same laws, conventions, and traditions that humanity has devised for its own survival, we are naturally inclined to rebel."
After all, where else would we find an excuse to haunt our foyers or dress up in our best impersonations of Death?
However, like Romans tiring of their blood sports, the allure of the horrific can begin to turn to revulsion or simple boredom. "The thing about shock as an art form is that it's really only 'shocking' the first time around. After that initial blast, it sort of loses something." Similarly, the initial rush of Halloween's candied treats, artificial colorings, and throats left parched by processed sugar does in fact 'lose something' after the first several offerings…or so I've tried to convince myself.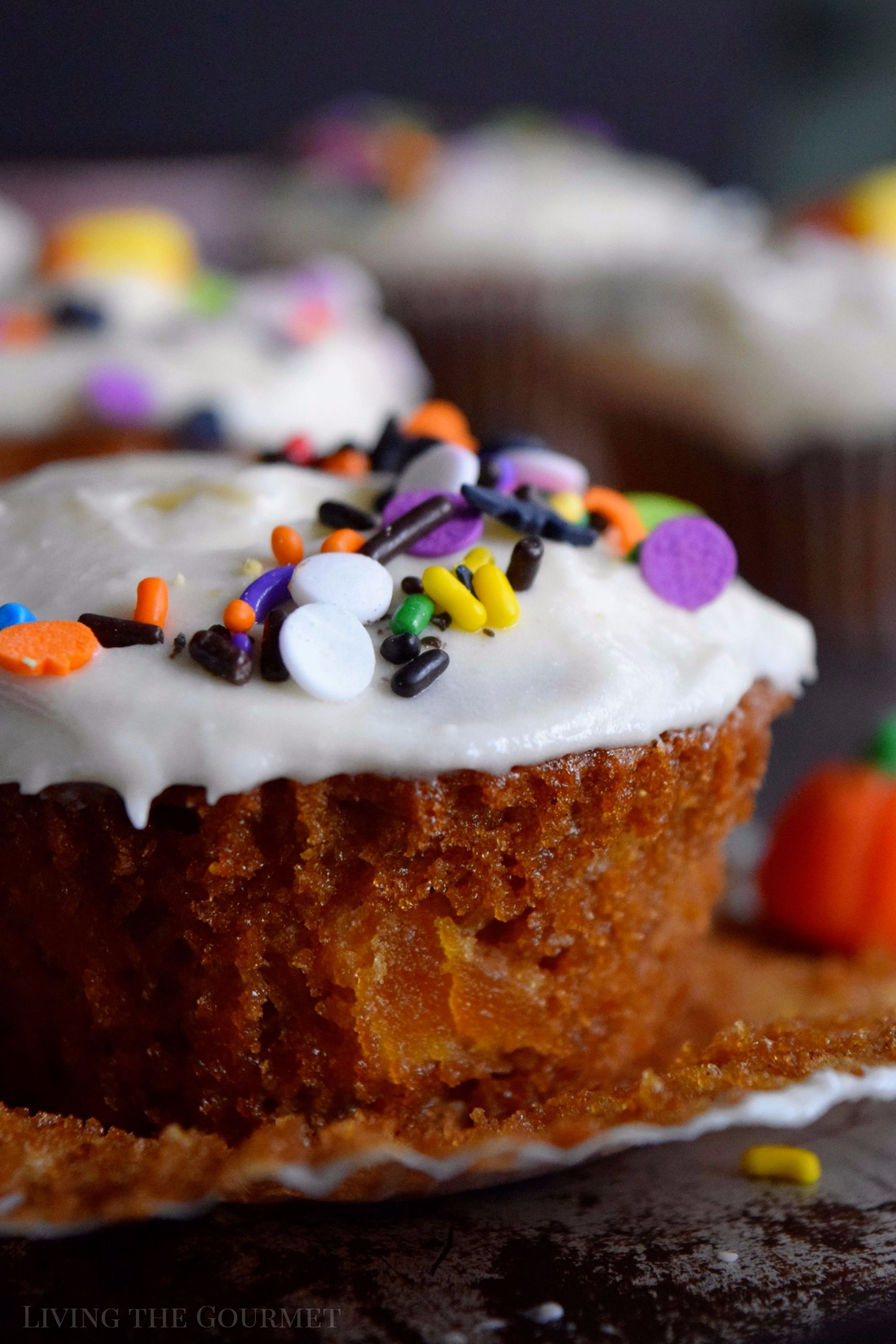 Yet, the holiday does simply demand something sweet, something that both looks and feels like a real indulgence, which is precisely where today's recipe comes in – Halloween Carrot Cupcakes, which can serve equally well either as a dessert or a sweet breakfast.
To start things off, we begin by combing brown sugar, white sugar, eggs, vanilla, and oil in a large mixing bowl, and mixing them until it's nice and smooth, then stir some shredded carrots and chopped apricots.
After that, combine the dry ingredients in a separate bowl. Now, for this recipe, I will say here that I do heartily prefer Bob's Red Mill Super Fine Cake Flour, which is an unbleached premium, fine-texture flour milled from high-quality American wheat, perfect for making light cakes, biscuits, and moist cupcakes.
After mixing the dry ingredients together, slowly add them to the wet ingredients while stirring. After that, line a cupcake pan with cupcake papers, and fill them with the batter.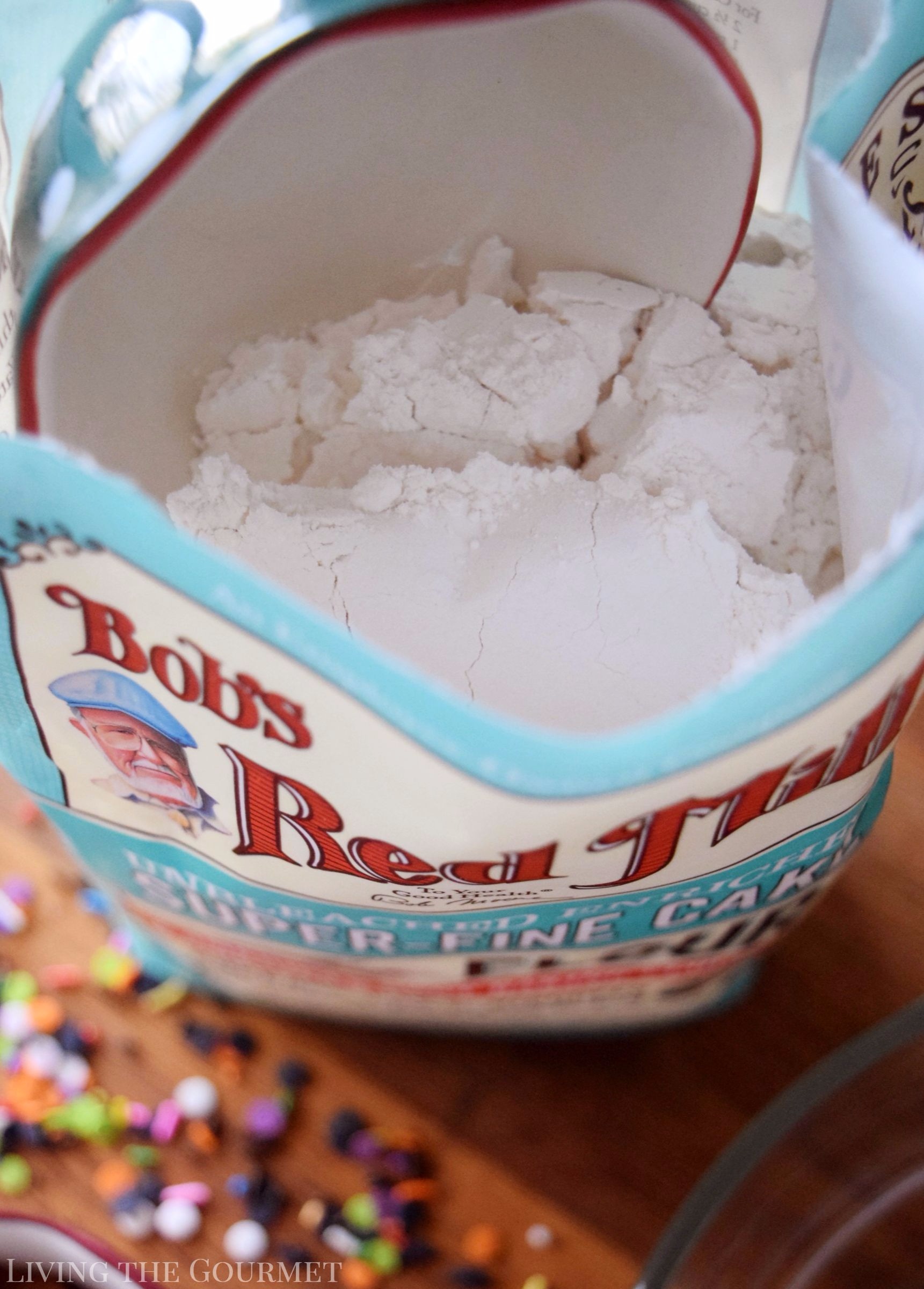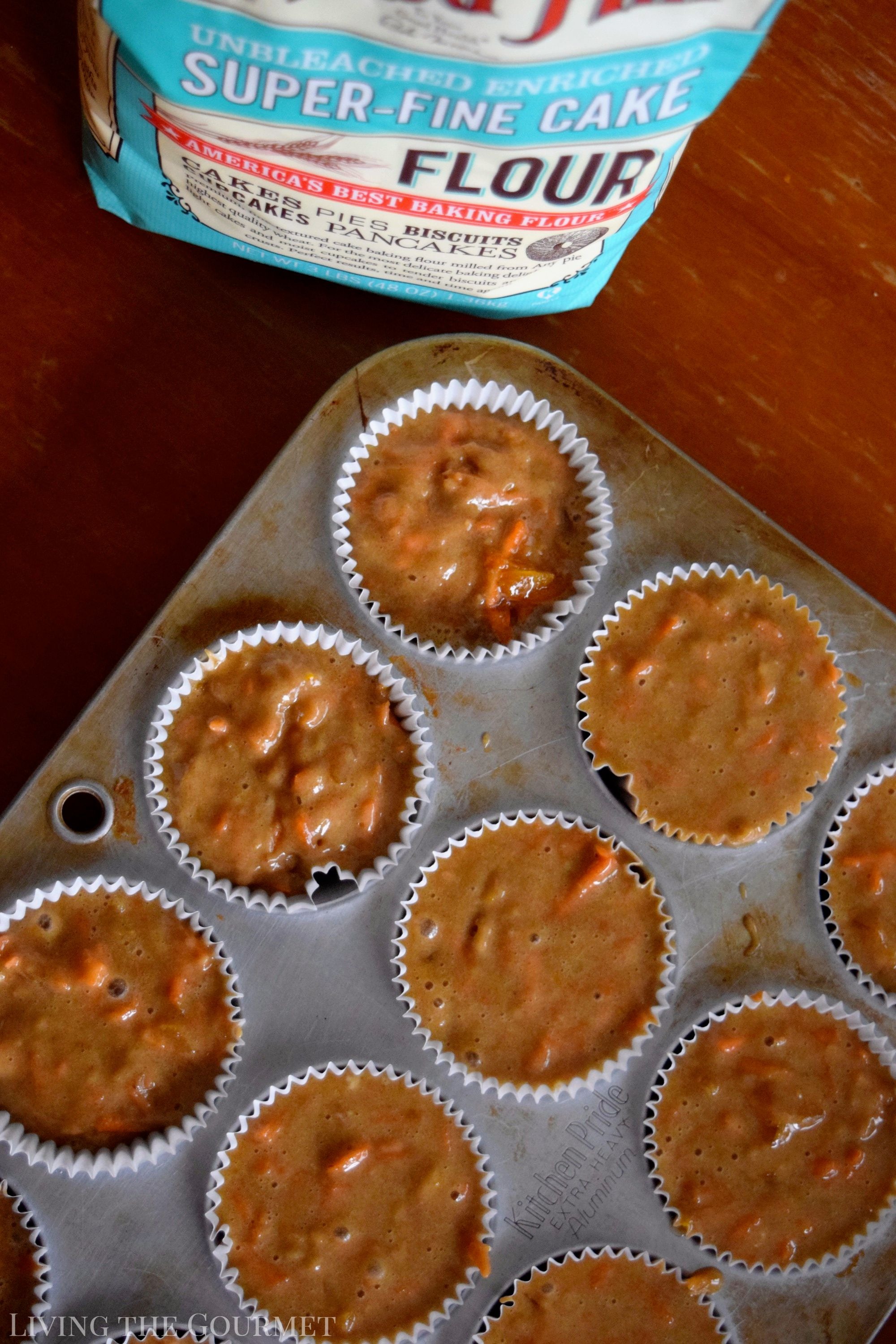 Print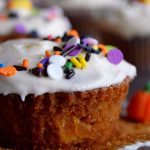 Classic Carrot Cupcakes
---
Author:

Total Time:

40 minutes

Yield:

12

1

x
3 cups

grated carrots

½ cup

dried apricots – chopped

¾ cup

sugar

1 cup

brown sugar

1 cup

canola oil

2 tsp

. vanilla extract

4

eggs

2 cups

Bob's Redmill Super Fine Cake Flour

1 tsp

. baking powder

1 tsp

. baking soda

1 tsp

. ground cinnamon

½ tsp

. fresh ground nutmeg

1 tsp

. salt
Zest of

½

lemon
Zest of

½

orange
For the Cream Cheese Frosting:
8 oz

. block of cream cheese

4

tbs. butter – unsalted

1 cup

of powdered sugar

1 tsp

. vanilla extract
---
Instructions
Preheat Oven 350 degrees F.
In a large bowl combine, the sugars, eggs, vanilla and oil.
Using an electric mixer, mix these ingredients until smooth.
Stir in the shredded carrots and chopped apricots.
Combine the dry ingredients in a large bowl and mix.
Slowly, add the dry ingredients to the wet ingredients while stirring.
Line the cupcake pans with the cupcake papers and fill with the batter.
Bake 25 – 30 minutes or until the toothpick test comes out clean.
Cool the cupcakes before frosting.
For the Cream Cheese Frosting:
Combine the cream cheese, butter, powdered sugar and vanilla in a medium sized bowl and mix with an electric mixer until smooth.
Refrigerate the frosting until ready to use.
Prep Time:

10 minutes

Cook Time:

30 minutes

Category:

dessert
Recipe Card powered by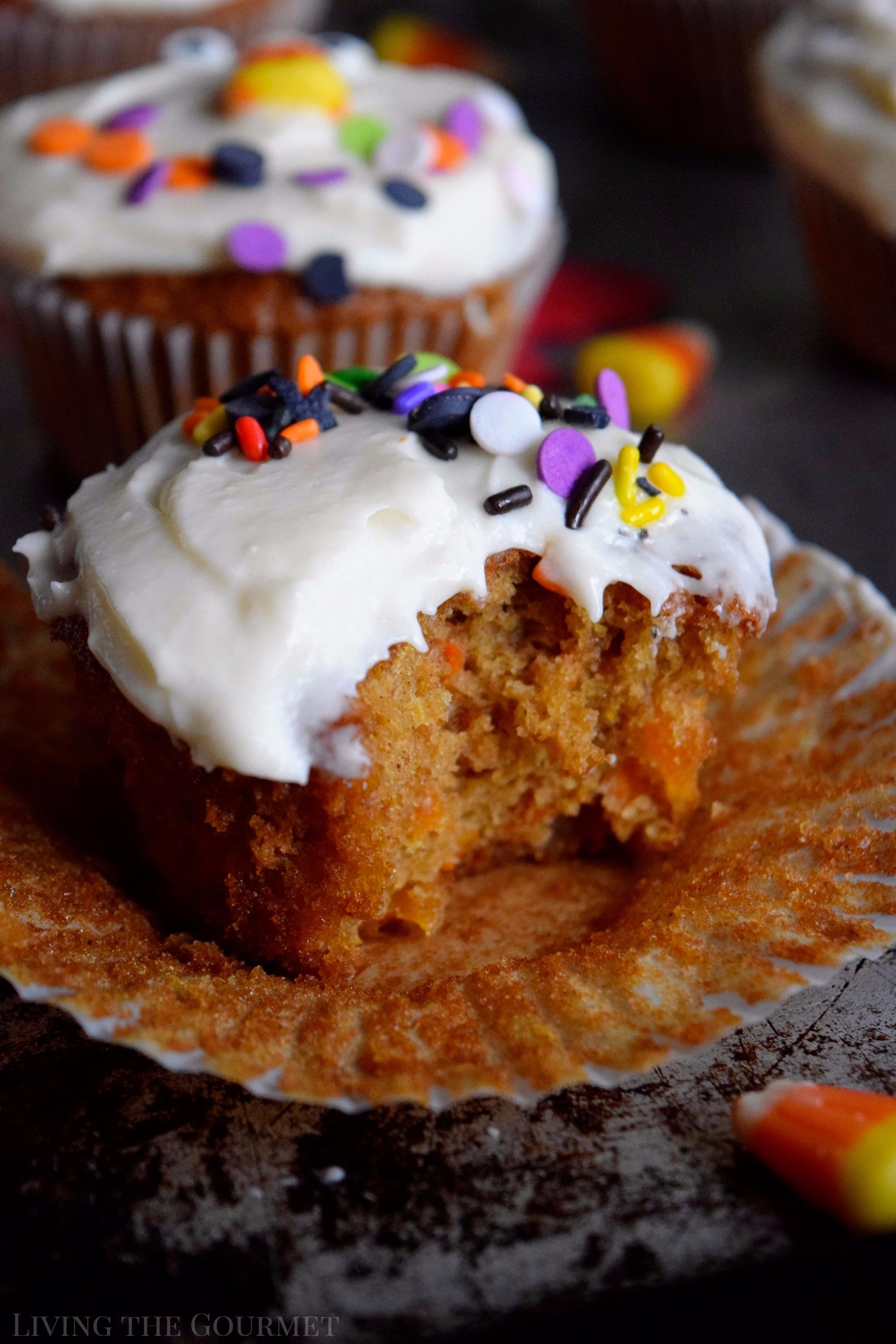 Now, while those bake for about twenty-five to thirty minutes, it's time for the fun part – preparing the frosting.
To do this, we simply combine cream cheese, butter, powdered sugar, and vanilla in the quantities listed below, and whip until it's smooth. You'll want to chop the butter up as finely as you can manage beforehand.
Once that's done, simply frost the cupcakes, and decorate as desired, and you're done.
Enjoy with Love!
0