Thank you JaM Cellars for sponsoring this post. Looking for Butter Chardonnay or JaM Cabernet near you? Check out our Store Locator! Just pop in your zip code.
Give Summer a proper send off with these juicy Lamb Burgers paired alongside a glass of JaM Cellars.
The last time I wrote about JaM Cellars, the production of that piece corresponded with my visit to a dental surgeon, whose sterling chair-side manners found him lifting my spirits by goading me into 'talking fancy' about what wine would pair well with, of all things, his next fishing trip.
"Alright, so while I go over these pictures, talk fancy to me about wine for the least fancy fishing trip you can imagine," he asked, in his charmingly Queens-Brooklyn mode of speech.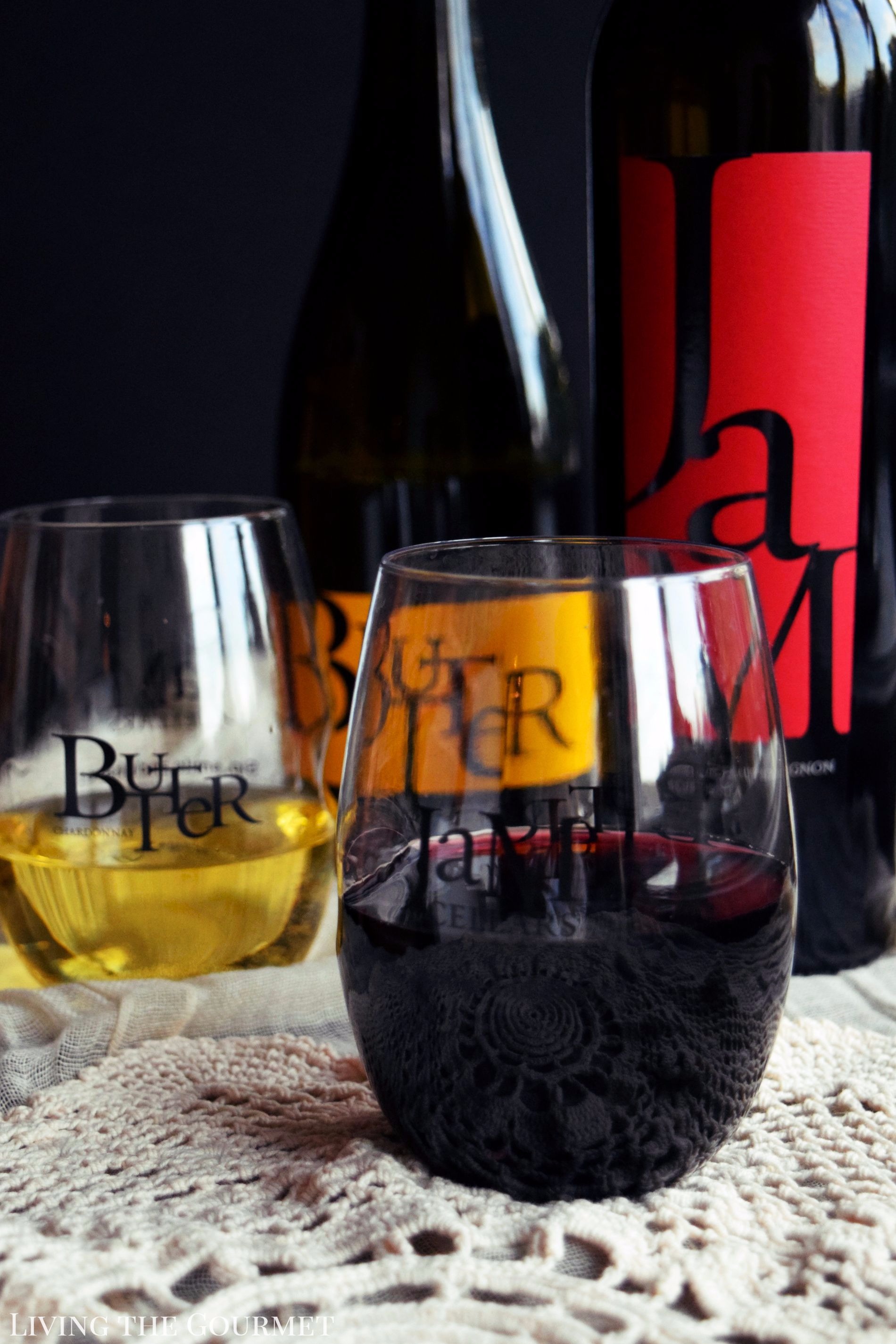 However, this time around, I received my bottles from JaM Cellars under much more pleasant circumstances – the meeting of a new neighbor – actually, I met his 'smokehouse' first, but more on that later though. All things vinicultural being first – the wine. To start off, I received two bottles, in addition to several JaM branded wine glasses. First out of the box was the JaM Butter.
Aged in oak, JaM's Butter features aromas of baked apples off the top of the glass, perforated by muted notes of sweetened lemon deeper into the glass. On sampling, the aptly named 'Butter' features a very creamy consistency, with stone fruit and lemon essence coating the mouth, and features a lasting vanilla finish.
Next up was the JaM Cabernet, which introduces itself with a deep red coloration on pouring, and ruby hue towards the edge of the glass. The wine greets with an intense aroma, very fruity and acidic off the top of the glass, with a bouquet of vanilla spice and vague herbals notes forming a distinct backdrop. On sampling, the nose largely carries over, featuring sharp berry notes – think ripe cherries, sliced dark berry, and hints of plum, with a smooth and lasting finish. Overall, a very pleasant wine, which served precisely the purpose I had in mind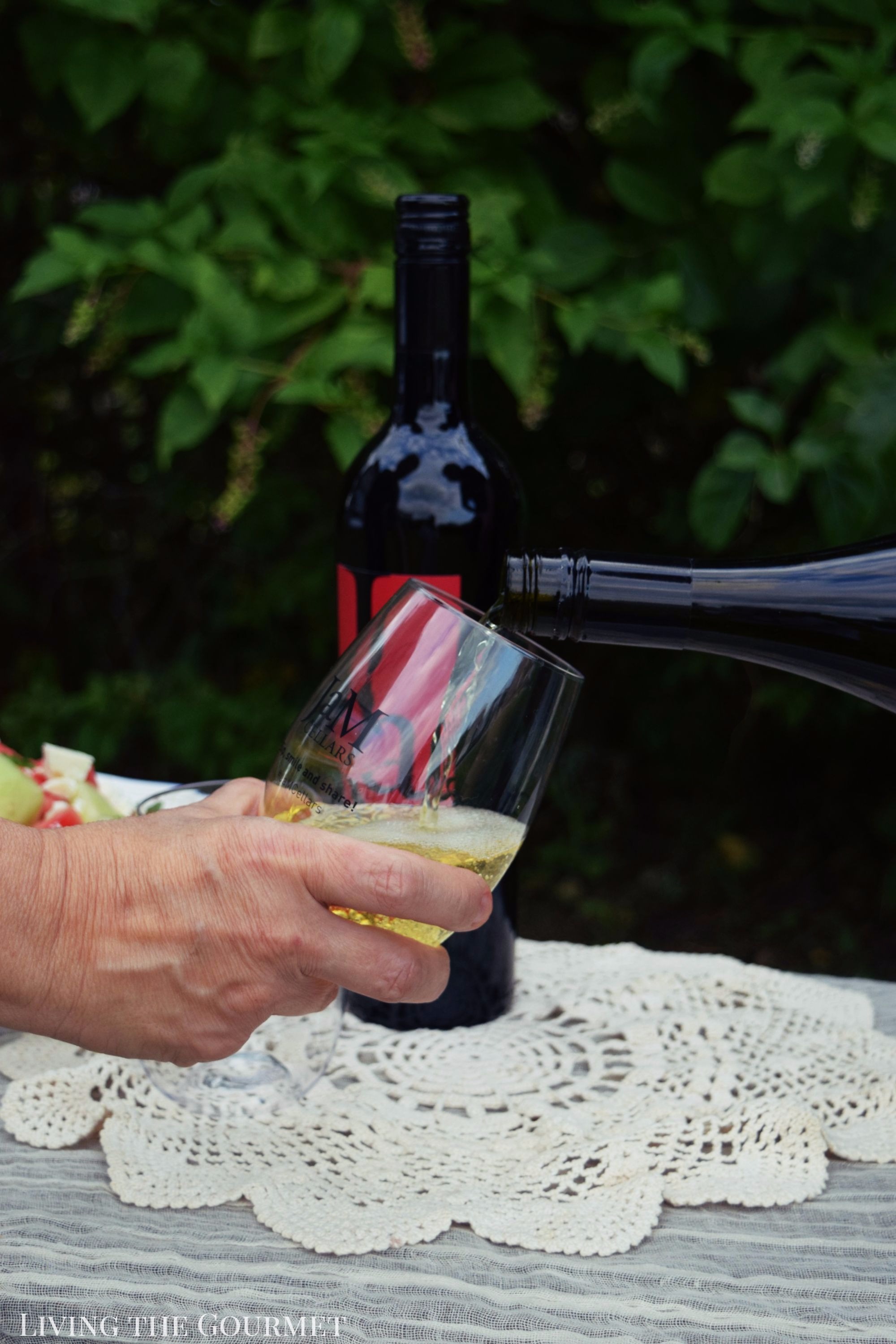 You see, the day after I received the bottles from JaM, I was sitting on my porch in the most pleasant of late summer weather, when from the side of the heretofore vacant home placed diagonally across from me, an enormous construct of black iron was wheeled out into the yard.
Now, when I think of 'smokehouse' I think of a quaint wooden structure, usually something portable – especially around here. This smokehouse, however, is a positively 'gothic' structure formed of blackened metal sitting atop an attached caged-in fire pit. The effect of lighting that iron pit creates a glowing black edifice like something plucked out of the most cliché of Halloween movies.
I simply had to walk to the edge of my dock for a closer look, which naturally resulted in my new neighbor and I exchanging introductions across the waterway. He announced, with all the pleasant pride of a new homeowner, that he intended on putting his smokehouse and barbecue to quick work, and after learning the nature of my business, he asked my opinion on what would be a good end of season spread, and what wine would pair nicely with that sort of event. Given the absolutely beautiful weather, I suggested something along the lines of lamb burgers and fruit salad, and to pair that with a laid back wine, specifically JaM Cellars, who make three easy-to-love, everyday California wines; Butter Chardonnay, JaM Cabernet, and Toast Sparkling.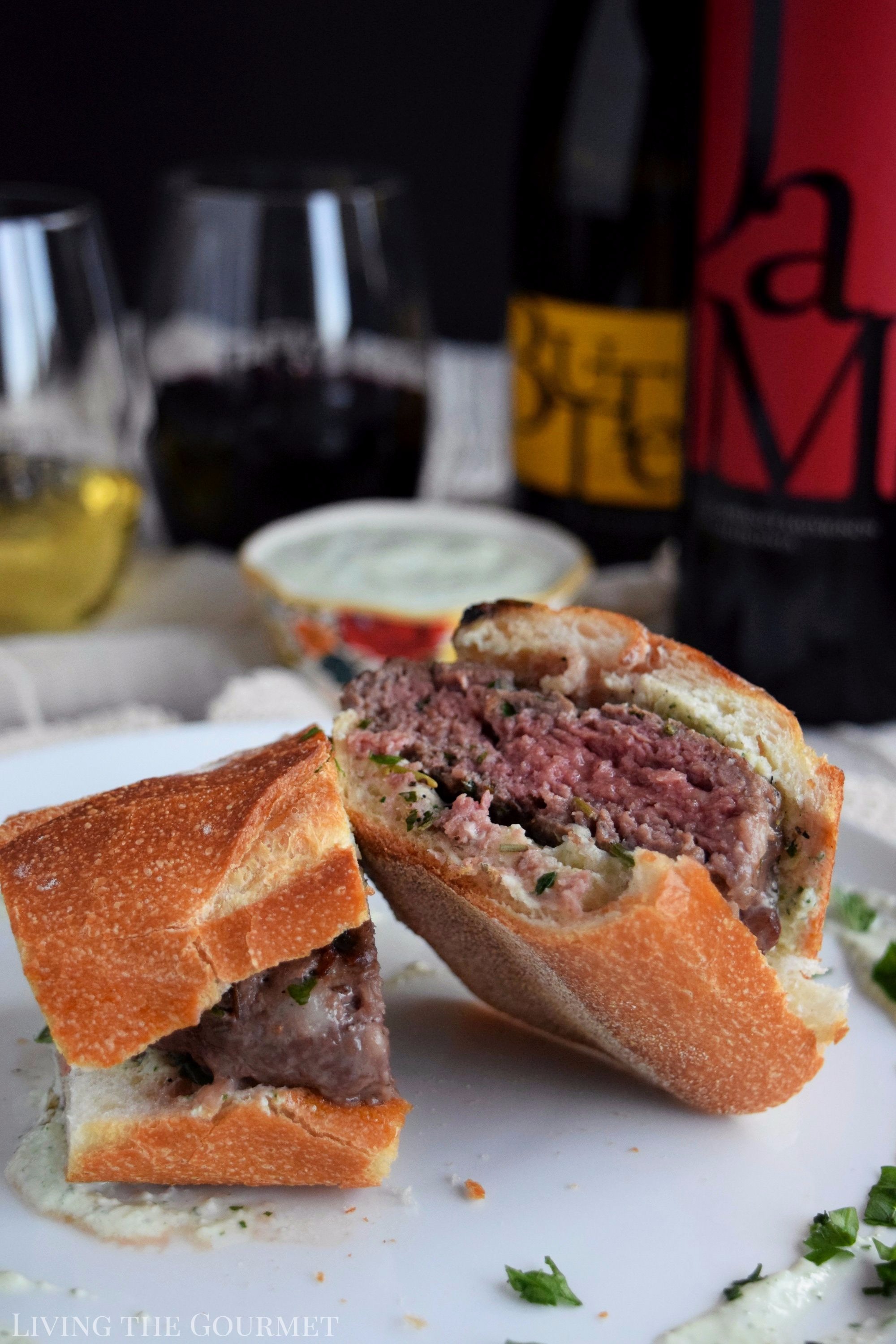 After returning to my porch, I had something akin to a culinary epiphany…why not take my own advice? After all, I had a few bottles from JaM Cellars on hand – the JaM Butter and the JaM Cabernet, which together would create the perfect framing for precisely the sort of spread I had recommended to my neighbor.
Granted, this would create a sort of cross-river 'Battle of the Burgers,' but I can certainly think of worse battles to wage.
That said, I decided to set up my porch for a party with my 'crew' here at Living the Gourmet.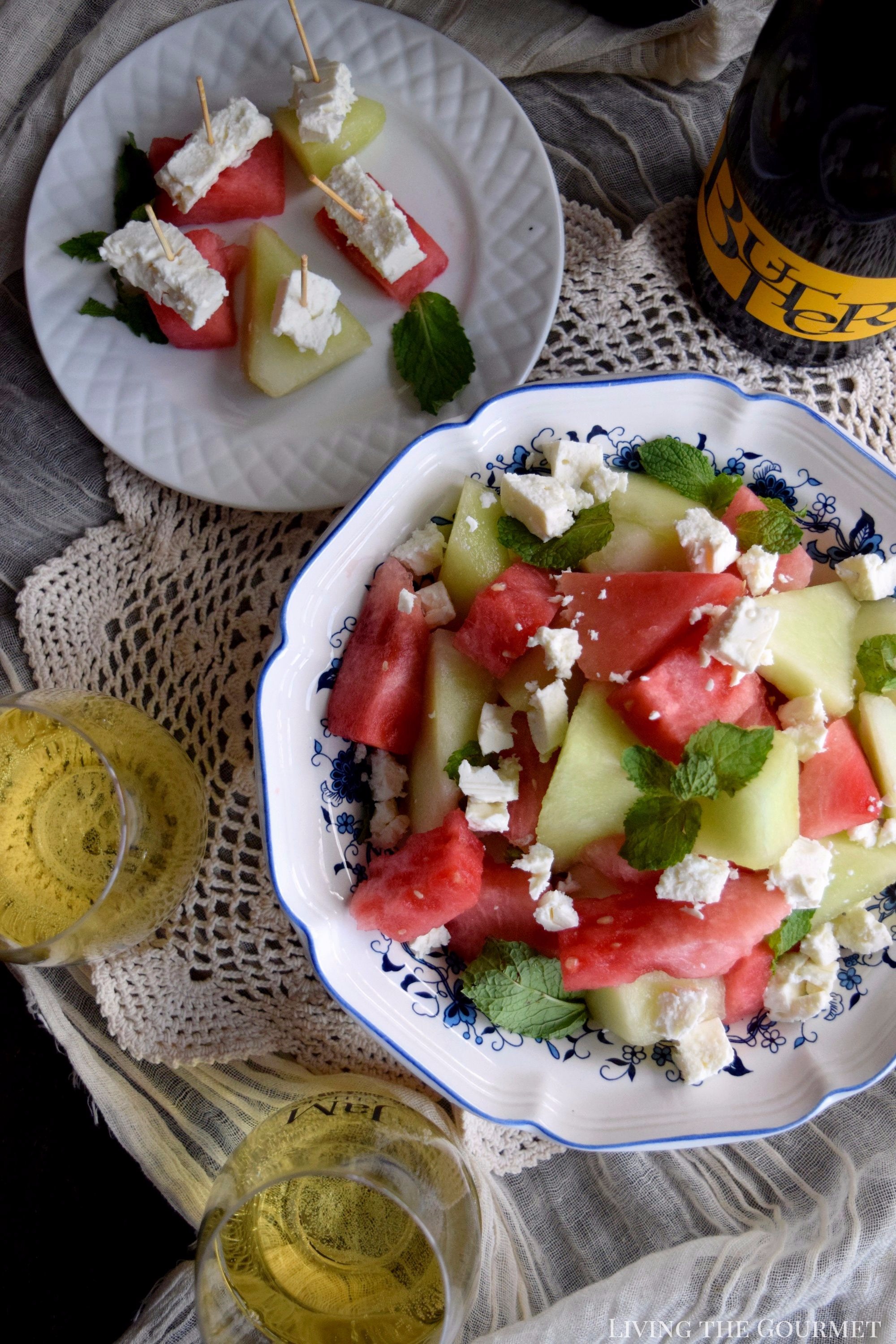 To start things off, we'd open the JaM Butter, which we would be serving alongside a melon salad tossed with mint leaves and fresh feta cheese.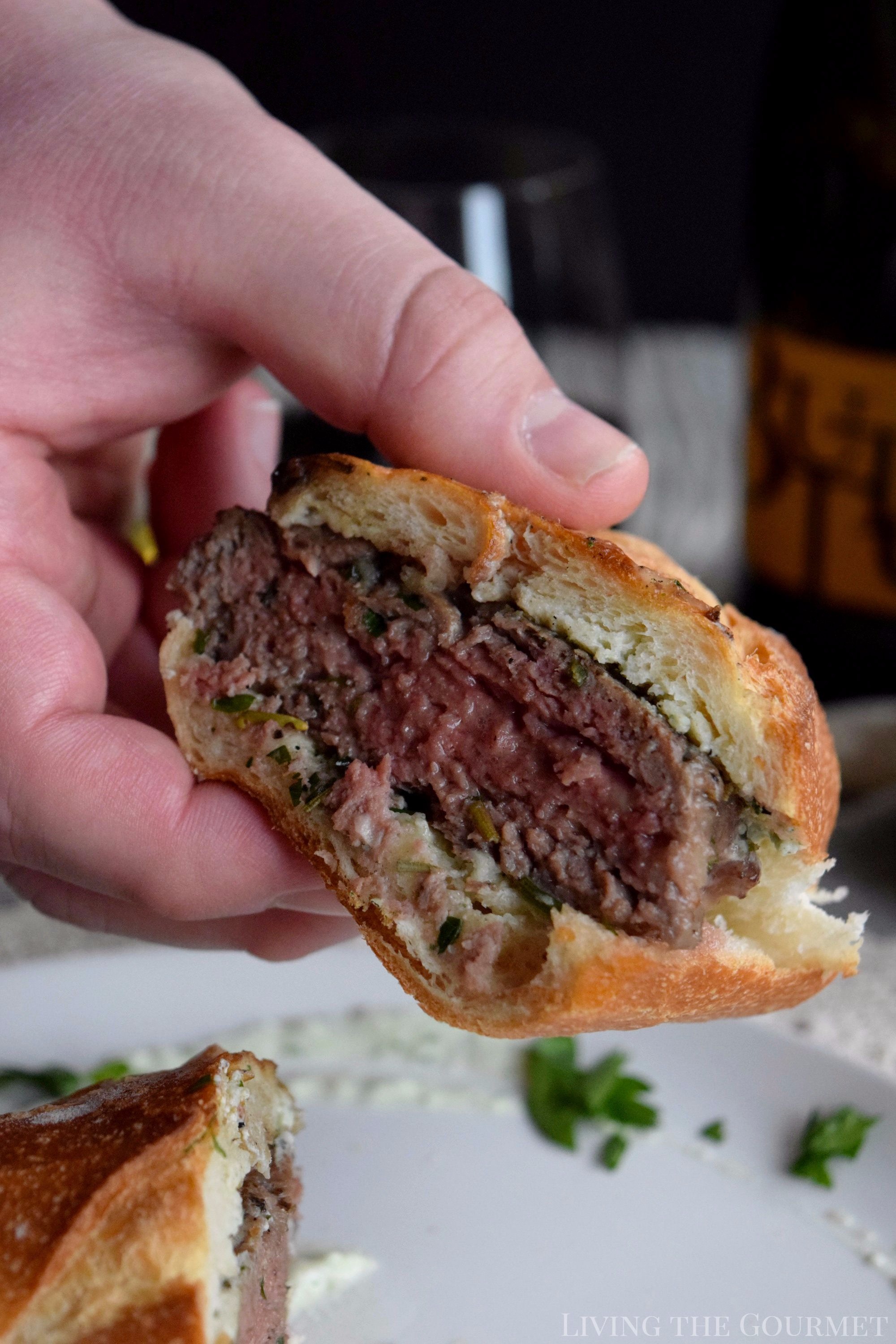 From there, we prepare the lamb burgers, which of course we'll be serving with JaM Cabernet. To start things off, we mix the lamb meat with chunks of feta, fresh ground black pepper, fresh rosemary, fresh Italian parsley, and salt. After forming them into your desired size. While I prefer nice large beef burgers, I tend to mix lamb burgers more on the 'medium' end of the spectrum – but this is purely a matter of preference. From there, simply grill about four minutes per side to achieve a nice medium-rare coloration.
After that, serve on sliced Italian bread with fresh Tzatziki sauce, the recipe for which is outlined below.
Living the Gourmet
Yields 4
Lamb Burgers and Tzatziki Sauce
10 minPrep Time
15 minCook Time
25 minTotal Time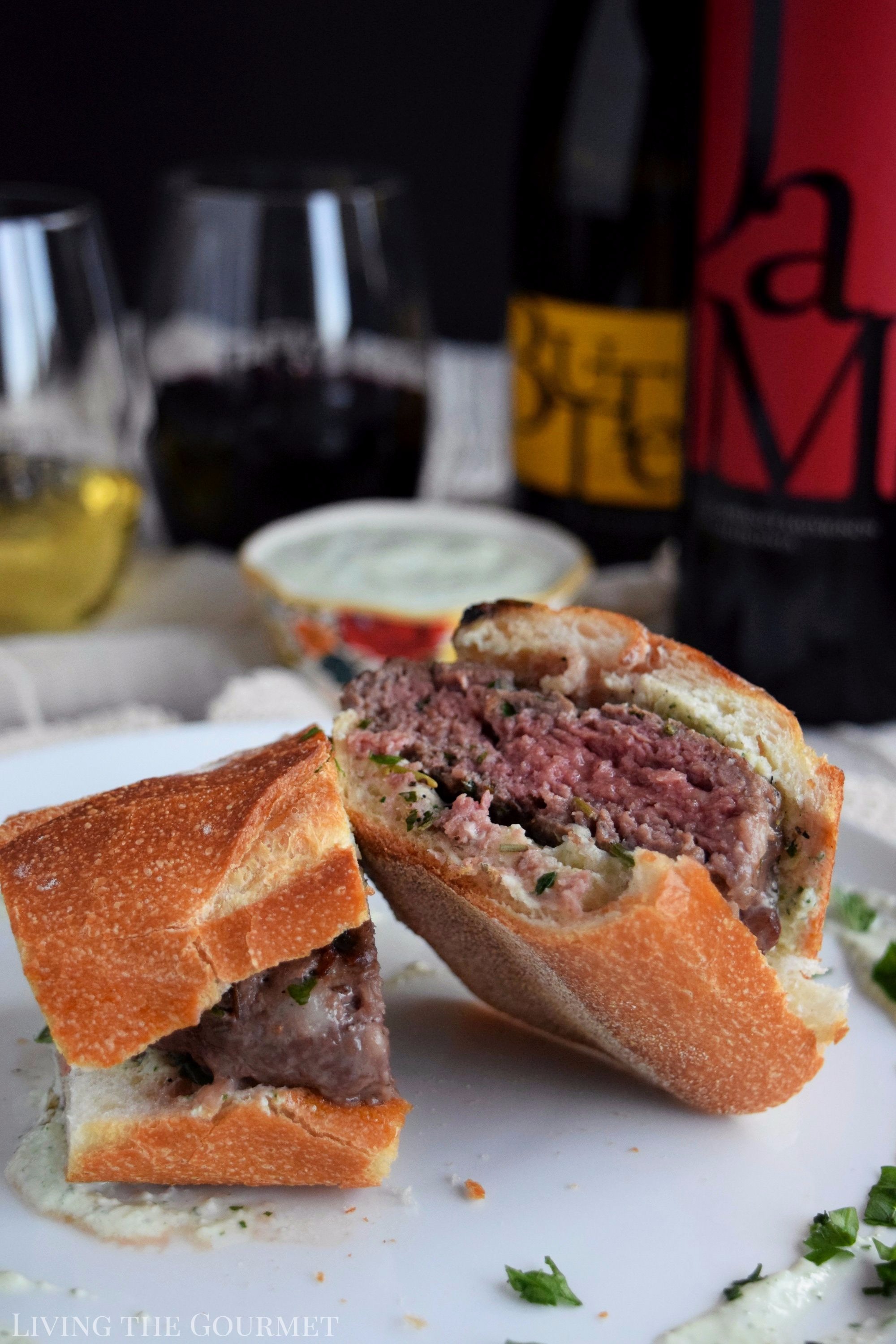 Ingredients
For the Lamb Burgers:

2 lbs. of fresh ground lamb
½ tsp. salt
½ tsp. fresh ground black pepper
¼ cup of fresh Italian parsley
1 tsp. fresh rosemary, chopped
Italian bread for serving

For the Tzatziki Sauce:

2 cups of plain yogurt
¼ of English cucumber
2 cloves of garlic
1 tbs. fresh lemon juice
2 tbs. fresh Italian parsley
Pinch of salt
Dash of fresh ground black pepper
Instructions
For the Lamb Burgers:

Combine all the ingredients for the lamb burgers in a large bowl and mix. Form into burgers of desired size.
Heat a large griddle rubbed down with a little bit of olive oil.
Place the burgers on the griddle and grill to desired doneness. It is better not to overcook the burger and for this will dry them out. For one inch burgers about 4 minutes per side for medium rare. An instant-read thermometer inserted into the center should read 160 degrees F. (70 degrees C).
Serve on fresh Italian bread with the Tzatziki sauce.

For the Tzatziki Sauce:

Combine all the ingredients for the Tzatziki Sauce in a food processor and process to desired consistency.
Refrigerate until ready to use. Serve with the lamb burgers and alongside the lamb burgers for dipping the burger.
Enjoy with a glass of Butter Chardonnay or JaM Cabernet.
7.8.1.2
531
https://livingthegourmet.com/2017/08/lamb-burgers-jam-cellars.html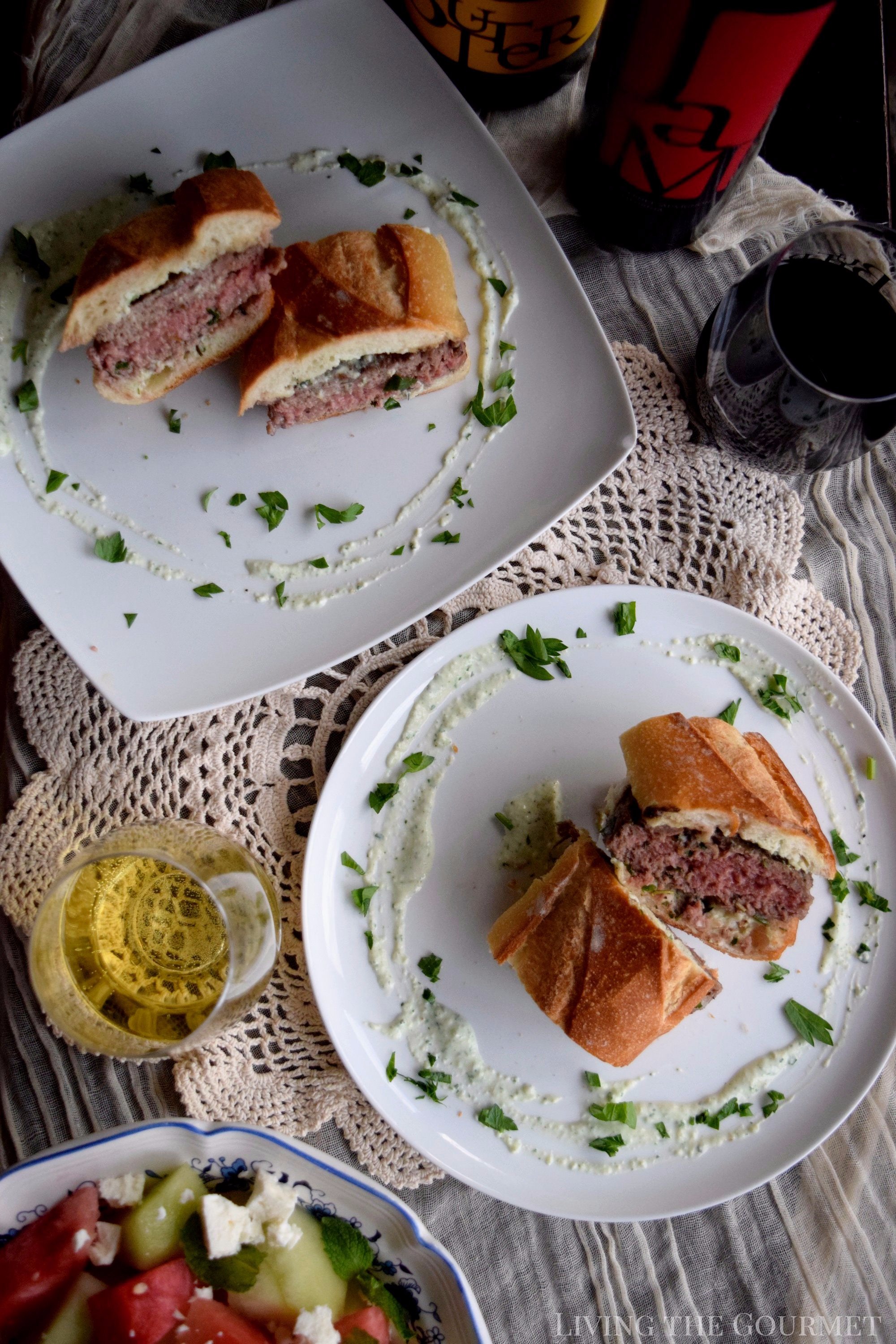 That said, it was a lovely end of summer evening, with the wines from JaM helping to accentuate the laid back atmosphere. Needless to say, I can wholeheartedly recommend JaM Cellars to any of my readers looking for easy-to-love, accessibly priced wines.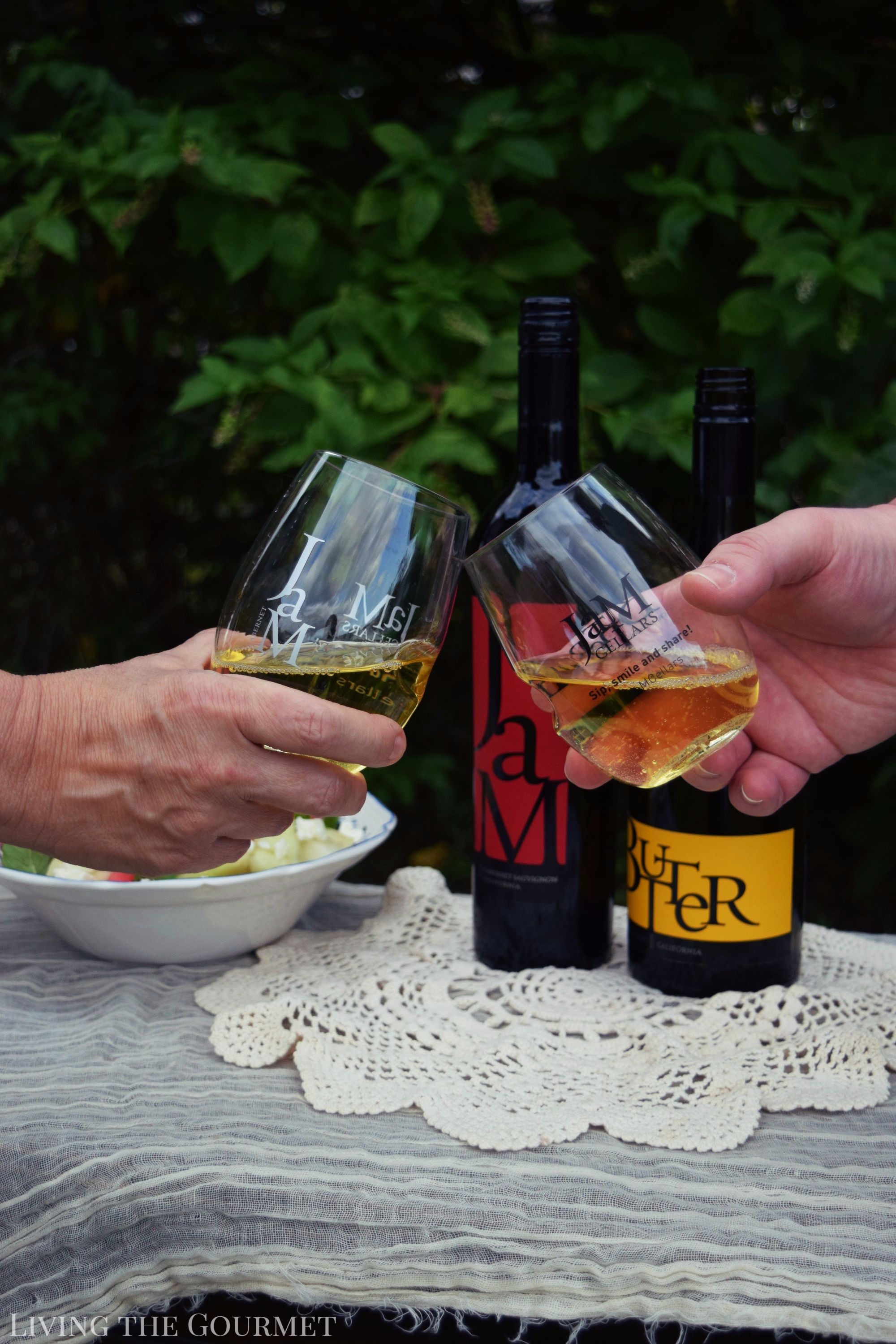 Cheers!
I was selected for this opportunity as a member of CLEVER and the content and opinions expressed here are all my own.
0