This is a sponsored post written by me on behalf of Riondo Prosecco for IZEA. All opinions are 100% mine.
This classic Italian recipe is served alongside a bubbly glass of Riondo Prosecco for an unforgettable meal!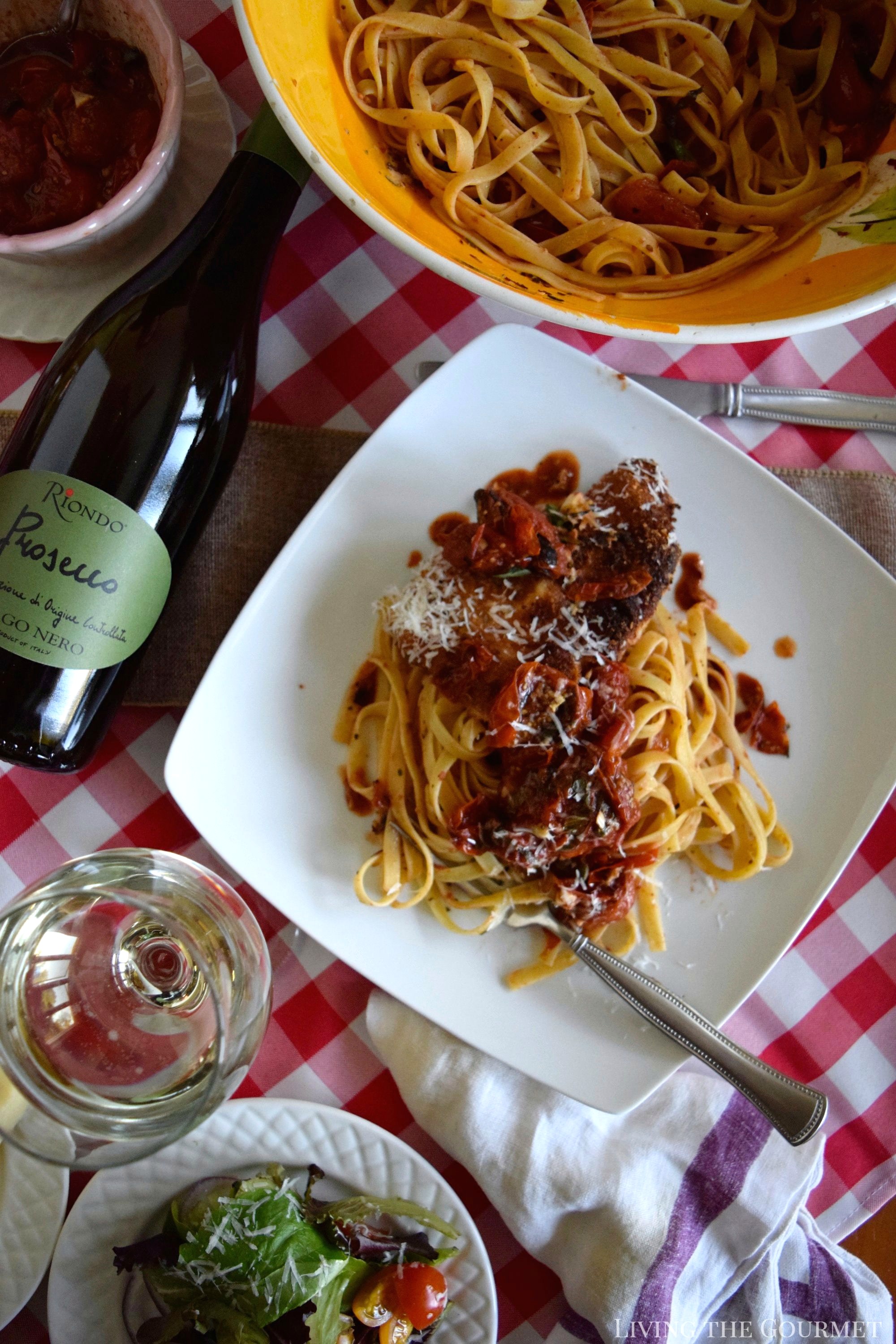 "There is no talent in seriousness. Everyone can turn a vengeful eye to the rain, or give an account of the difficulty of their daily tasks, or curse the fleeting hours of the day well into the night. To make light of the gallows, however, and have one's fellow sufferers laugh along, therein lies the work of genius."
I've always tried to keep those sorts of sentiments in mind. To that point, I recall my school days in Manhattan, and how one afternoon I went to this very upscale restaurant with a group of my friends, and seated behind us was the typical 'out to lunch' stuffed shirt type. He was talking, rather confidently, about his exploits in France, and on the 'proper way' to serve wine, and the 'adulterating effects' of adding fruit or ice to one's cup.
While this younger version of myself was initially, and quietly, quite impressed, I'll never forget my friend's reaction "That poor man's never enjoyed cold sangria?"
Similarly, the Roman poet Horace entreats us to "Mix a little foolishness with your serious plans. It is lovely to be silly at the right moment."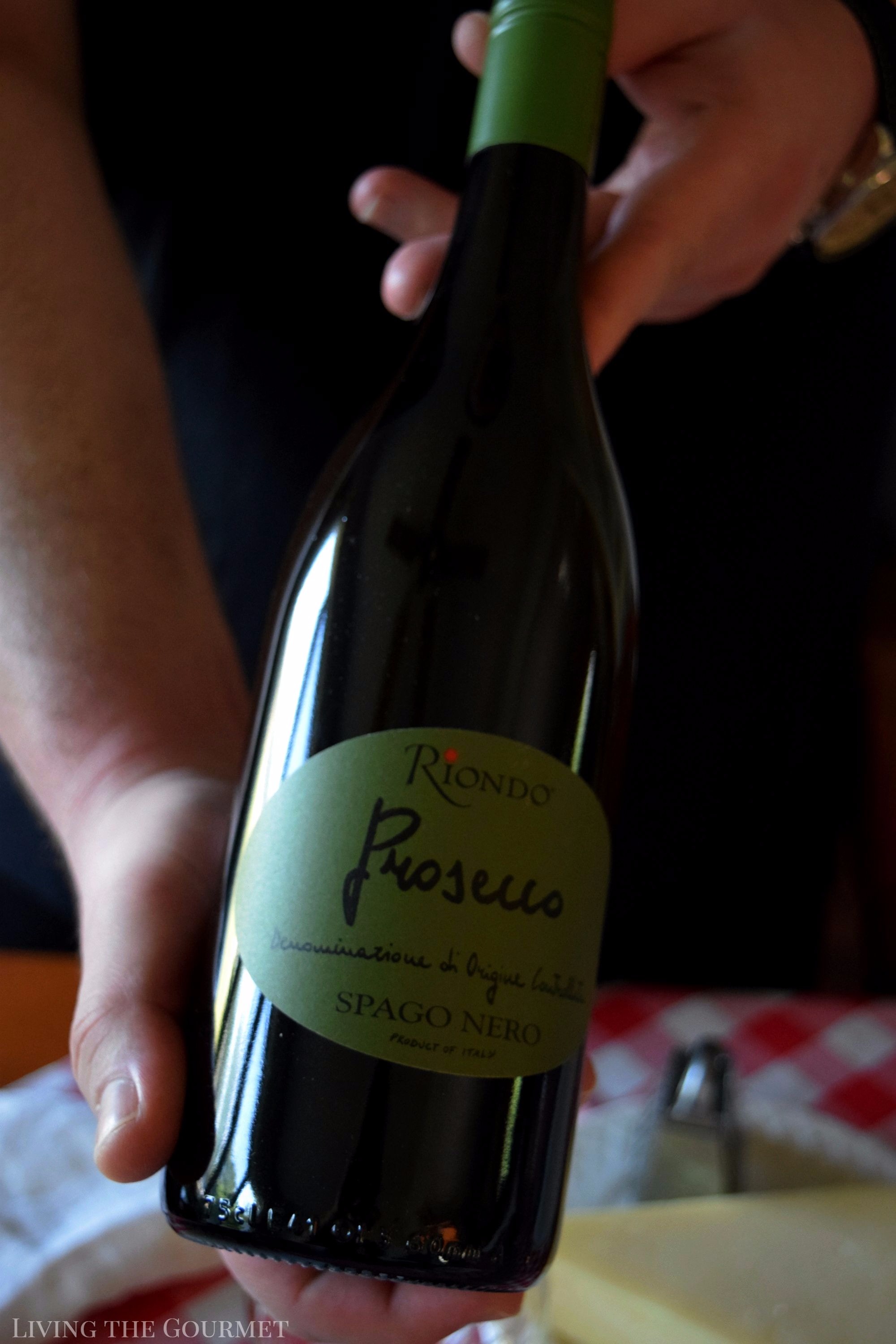 Summer is precisely the season for that sort of attitude, and for all the obvious reasons. Tis the season for grilling, sunshine, beaches, and parties, after all. The best part of this, of course, is that very little of the season's fun is dependent on 'special occasions,' just the opposite in fact. For example, the very best excuse to invite a few friends over for a summer 'anything' is, well, no excuse at all.
If you've been paying attention here on Living the Gourmet, then you're well aware that my most recommended drink for celebrations of 'just because' is a refreshing Prosecco, whether for a dinner party, just because, or simply out on the porch with the sunset. And today's Riondo Prosecco fits that bill exquisitely, being a fun alternative to more traditional cocktails, or when something lighter than wine is the order of the day.
Let's begin with some details for the uninitiated. Prosecco is an Italian white wine produced within the Prosecco DOC, which spans nine provinces inside of the Veneto and Friuli Venezia Giulia regions of Italy. For many the word 'Prosecco' has become – incorrectly – interchangeable with its sparkling incarnation 'Spumante.' However, Prosecco is also produced as a semi-sparkling wine or 'frizzante,' as well as still-wine 'tranquillo.' Though traditionally made from Glera grapes, several specific varietals may be blended into the wine during production, but these additions should not constitute more than about fifteen percent of the resulting wine.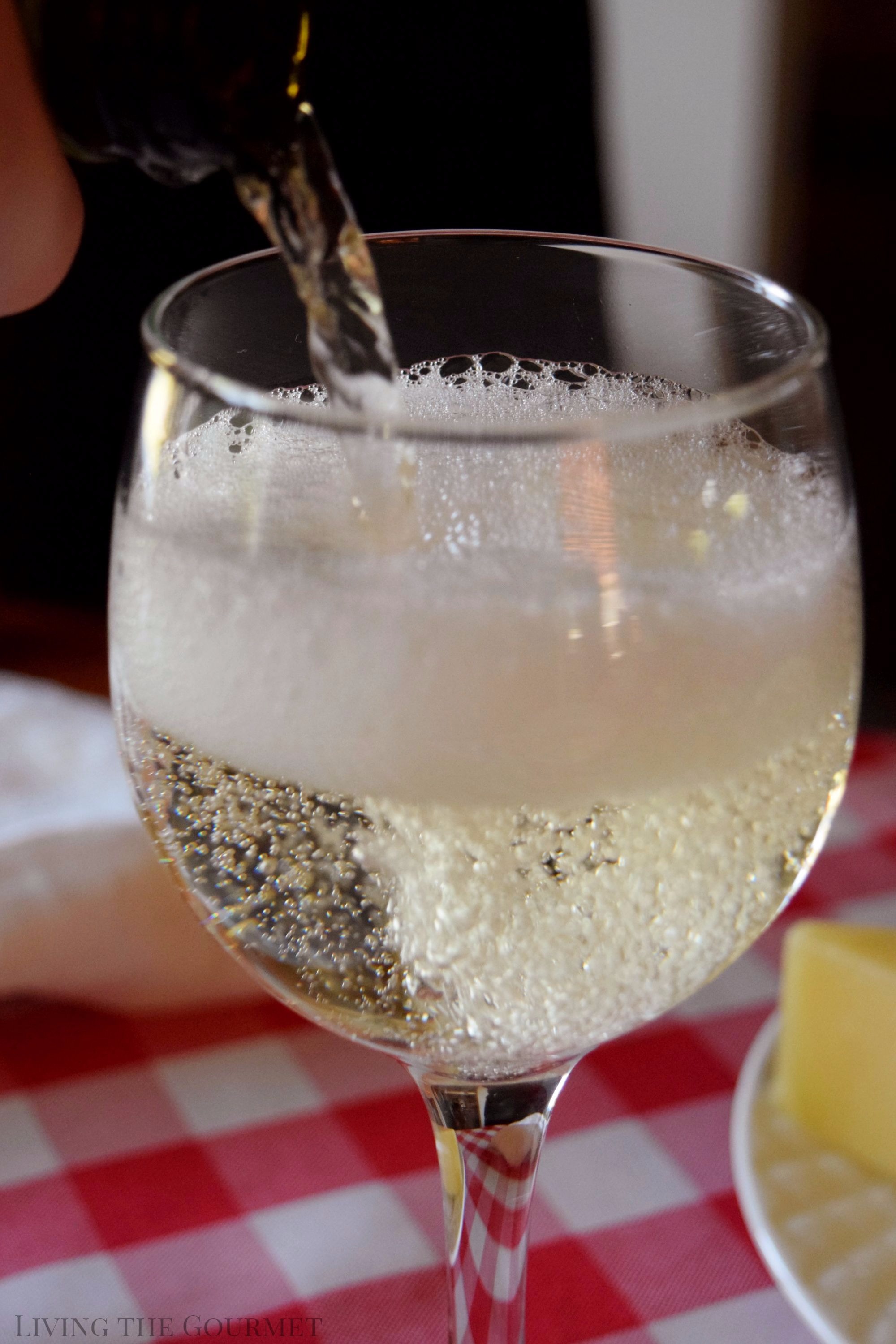 However, the real strength comes in versatility, and the accessibility of a price point that encourages experimentation. For example, if your guests are over for a sunbaked backyard gathering, why not go 'Italian for Summer' and combine some crushed ice, zested lemon wedges, sliced cherries, a bit of mint syrup, and mint leaves for garnish, and you've got yourself a 'Prosecco Sangria.' Can you think of a more perfect summer beverage? Take that you nameless 'stuffed shirt type' from four paragraphs up.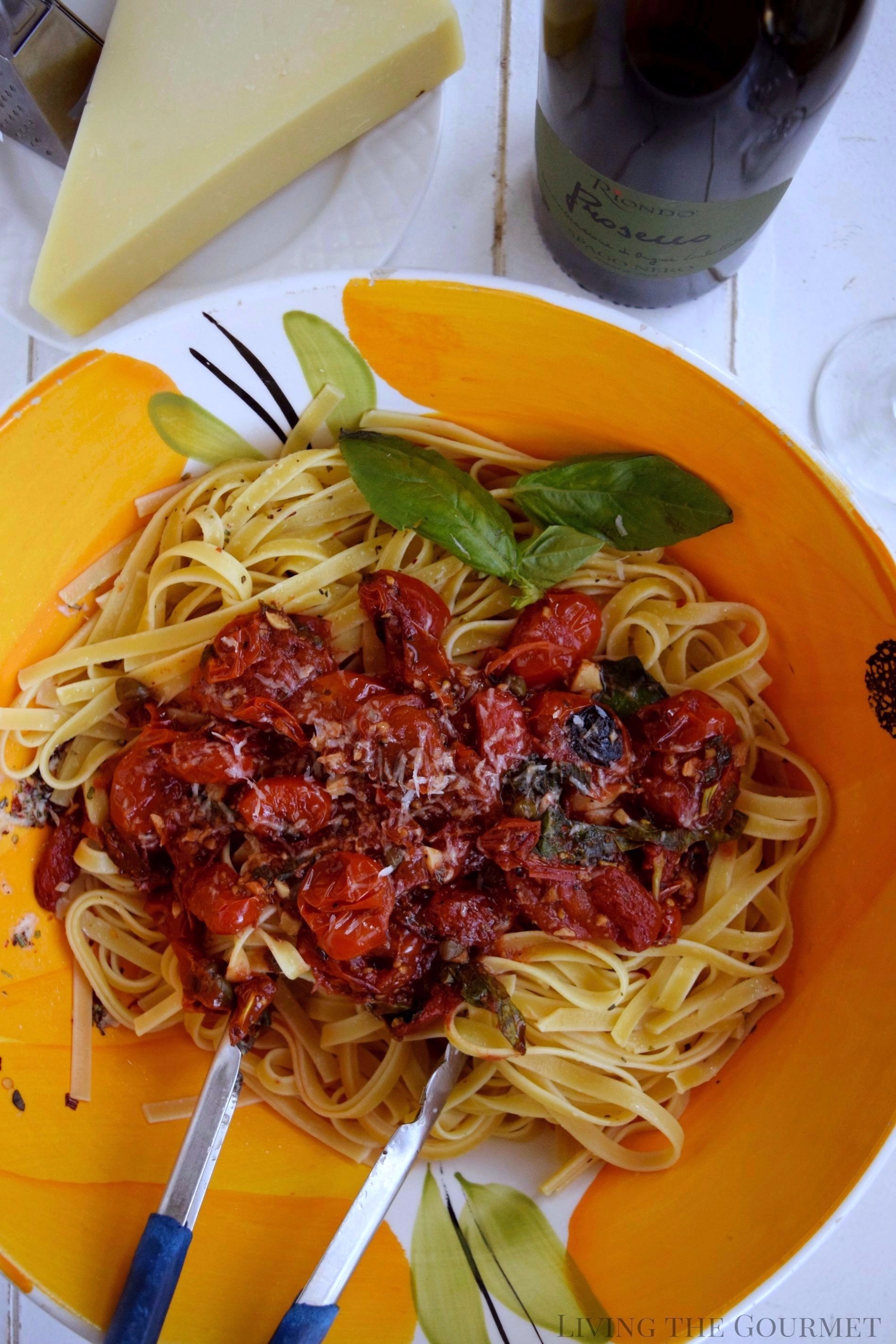 However, remember that Riondo Prosecco makes those quiet summer dinner parties a bit more bubbly as well, which is where today's recipe comes in – Pork Parmigiana with Fresh Tomato Sauce. Now, I know what you're thinking – heavy-ish entrée equals a hearty red. Usually, you would be right. But imagine a humid summer night, clear with a veil of stars overhead, and you want to put the weather and your porch to the fullest use – together. Now, for that sort of night, you want something light, something refreshing, something to add 'zest' not only to the meal but also to the atmosphere. You want to be relaxed from start to finish. That means pairing the wine not only to the meal but the atmosphere and setting as well, and once again, that's where the Riondo Prosecco comes in.
To start things off, we begin by setting up three shallow bowls. Yes, we're about to get messy. Set up one bowl with flour, another with an egg wash, and the third bowl with breadcrumbs. We then dredge the pork chops first in the flour, the in the egg wash, and finally in the breadcrumbs. Once that's done heat a heavy cast iron frying pan with about a quarter of an inch of vegetable oil, and then fry the chops as directed below. The cooking time here depends on the thickness of the chops, but in essence you're watching for a beautiful golden color on each side as depicted below, and for the juices of the chops to run clear. Once both of those qualities have been achieved the chops are done. You want to be careful not to overcook.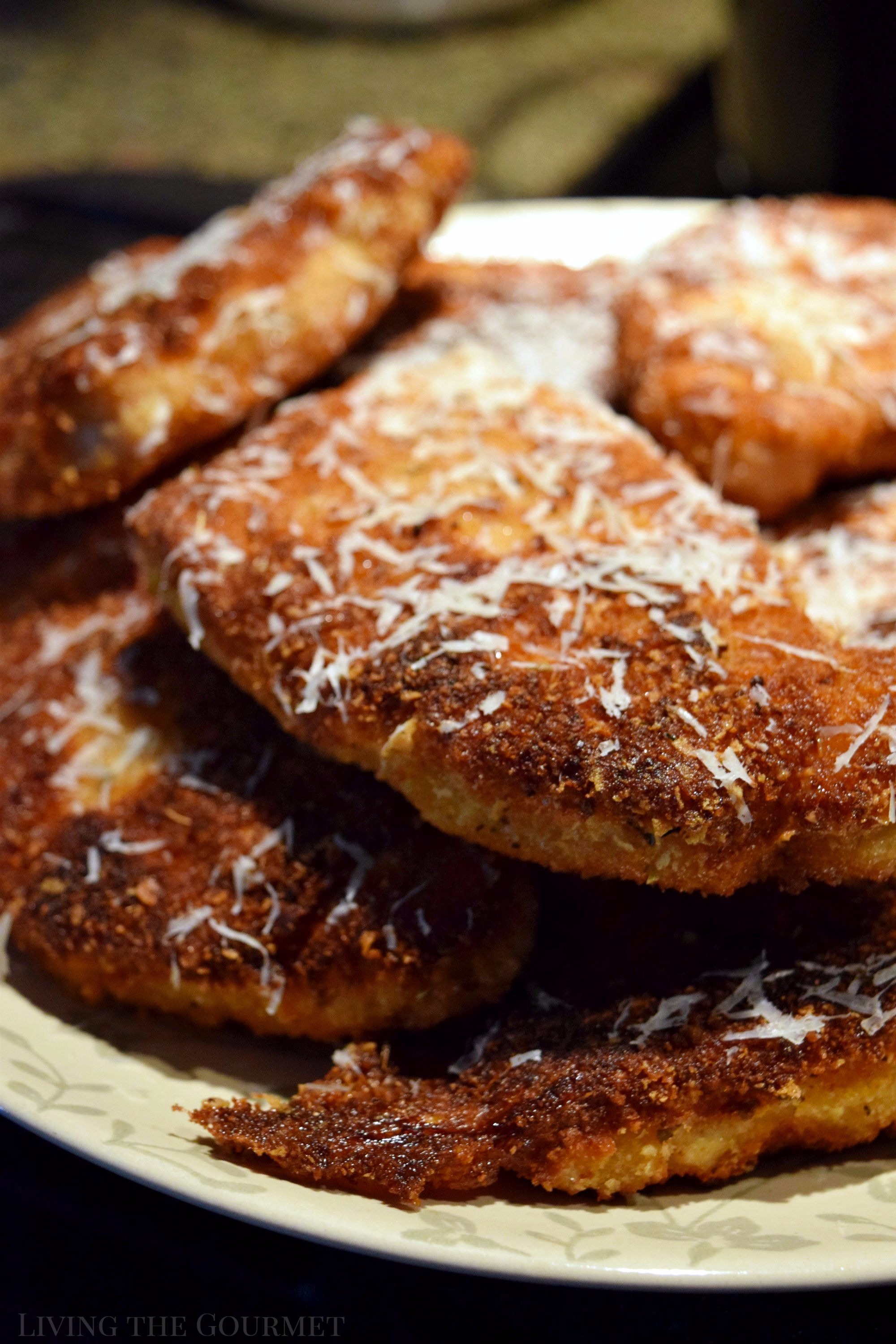 Ingredients
For the Fresh Tomato Sauce:
6 boneless pork chops – you may cut them in half to make ¼ inch chops
2 eggs plus a splash of milk
1 cup of flour
Italian style breadcrumbs – if you only have plain add a little dried oregano, salt, and black pepper to the bread crumbs
Vegetable oil for frying
Fresh Asiago or Parmesan cheese – for grating
4 pints of grape tomatoes
5 cloves of garlic – chopped
1 tbs. capers plus a tbs. of caper juice
6 – 7 fresh basil leaves and extra for serving – ripped
Pinch of sugar
1 tsp. salt
1 tsp. black pepper
½ tsp. red pepper flakes
1 ½ tsp. dried oregano
¼ cup red wine
2 tbs. olive oil
2 tbs. butter
1 lb. of your favorite pasta, prepared as directed with well salted water
Instructions
For the Pork:
Set up three shallow bowls; one with the flour, one with the egg wash and one with the breadcrumbs.
Dredge the pork chop first in the flour, then dip in the egg wash and finally dip in the breadcrumbs.
Heat a heavy cast iron frying pan with about ¼ inch of vegetable oil. Place the pork chop in the pan and when one side gets a beautiful golden color carefully turn over and finish cooking. The cooking time will depend on the thickness of the pork chop. The juices should run clear when the pork chop is cooked properly. Do not overcook though, the meat will be dry and unenjoyable.
Heat a large cast iron griddle and place the tomatoes on the hot griddle; sprinkle them with a dash of salt and let them char and slightly pop open.
Heat a large cast iron frying pan with the olive oil and butter. Add the charred tomatoes to the pan and the seasonings. Move the tomatoes around in the butter, oil and seasonings to coat the tomatoes with the seasonings. Add the garlic, wine, capers, caper juice and the basil. Add the grated cheese and a quarter to half a cup of the pasta water to the sauce and place on a gentle heat for about 12 – 15 minutes.
Place the pasta in a serving bowl prepared with a drizzle of olive oil, dashes of dried oregano, red pepper flakes, fresh grated cheese and toss; top the fresh tomato sauce and torn fresh basil leaves.
Plate the pork chop and top with the fresh tomato sauce. Serve with fresh basil leaves and fresh grated cheese.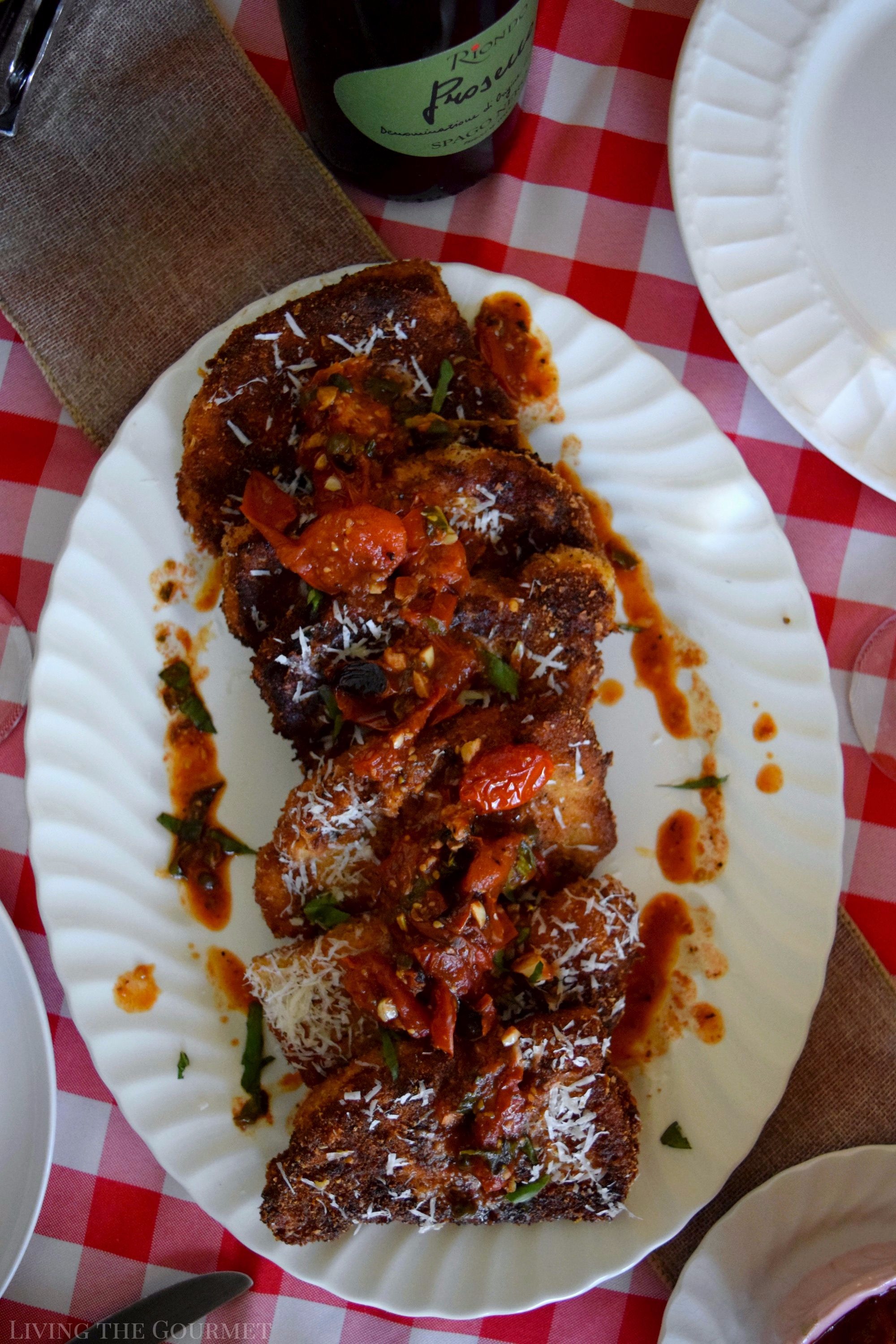 For the tomato sauce, to start things off…alright, I can't resist. If you're a regular reader of Living the Gourmet then you know where we 'start things off' by now. Say it with me…Heat The Cast Iron! In this case, we'll be utilizing both the cast iron griddle and the frying pan, the griddle for charring the tomatoes, while we meanwhile prep the frying pan with olive oil and butter. About here you'll want to prepare your pasta water – with a generous dash of salt, since this will be important a bit later. Once the tomatoes are charred, add them into the frying pan along with the listed seasonings, and stir them about in the butter and oil to coat them in the seasonings.
Once that's done, add in the wine, the capers, caper juice, and the basil, and then the grated cheese along with a quarter to a half a cup of the pasta water and let that rest on a gentle heat for about ten to fifteen minutes. Here you can prep your desired pasta as directed.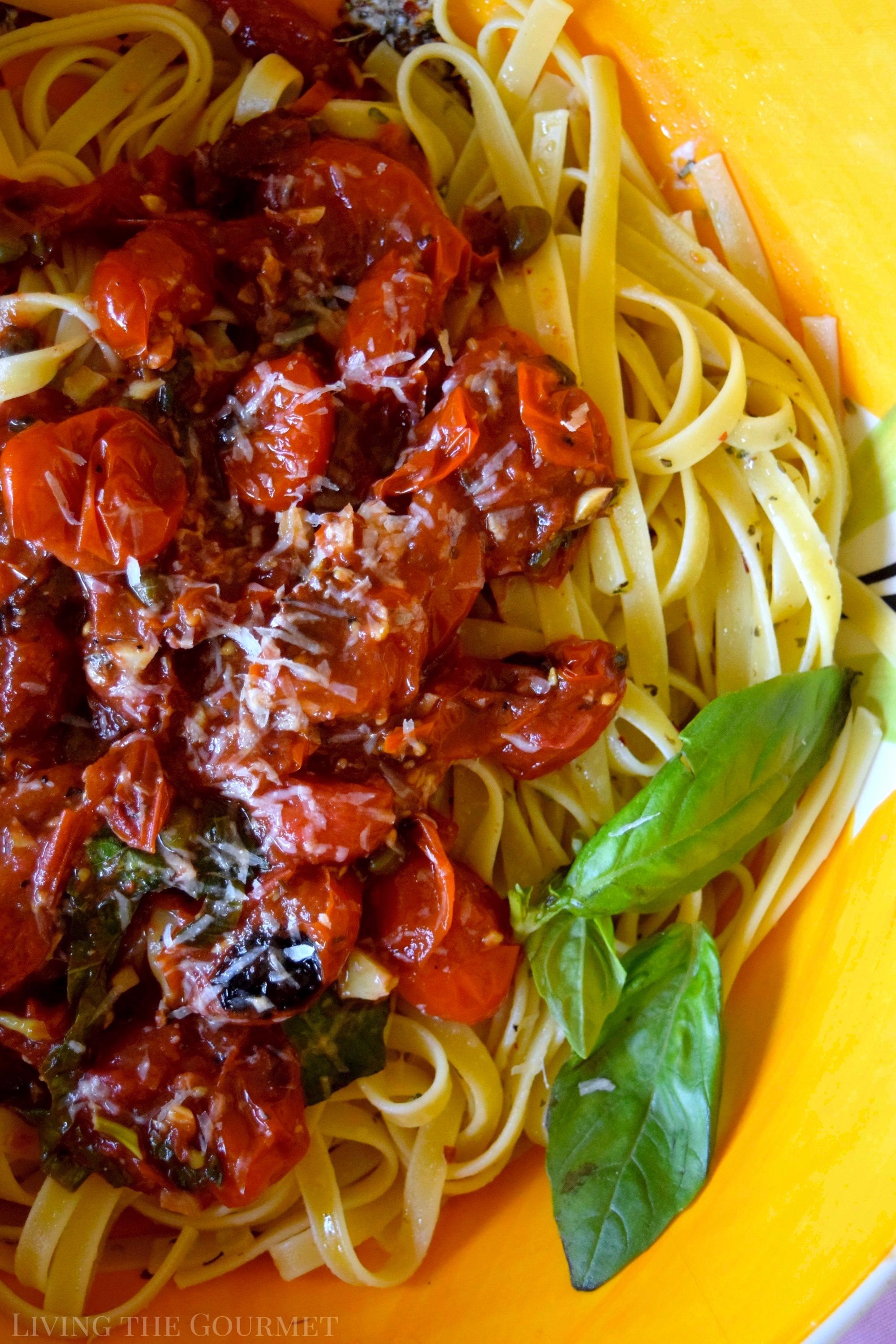 Now, here things begin to come together, as we can finally plate the pasta with the sauce, topping it with a drizzle of oil and freshly grated Asiago, some red pepper flakes, a dash of black pepper, and a garnish of basil because let's be honest, we're all pretending to be the chef from Burnt and that our guests are Michelin judges. Or maybe that's just me…
Once that's all said and done, sit down to enjoy it with a glass of Riondo Prosecco, and honestly, who's better than you on that clear summer night?
For more inspiration on how to enjoy Riondo this summer, check out the Riondo Prosecco Cocktails for some delicious mixes.
Cheers!
0