A childhood favorite is turned into mini bundts with that same classic creme filling in a light spongey cake.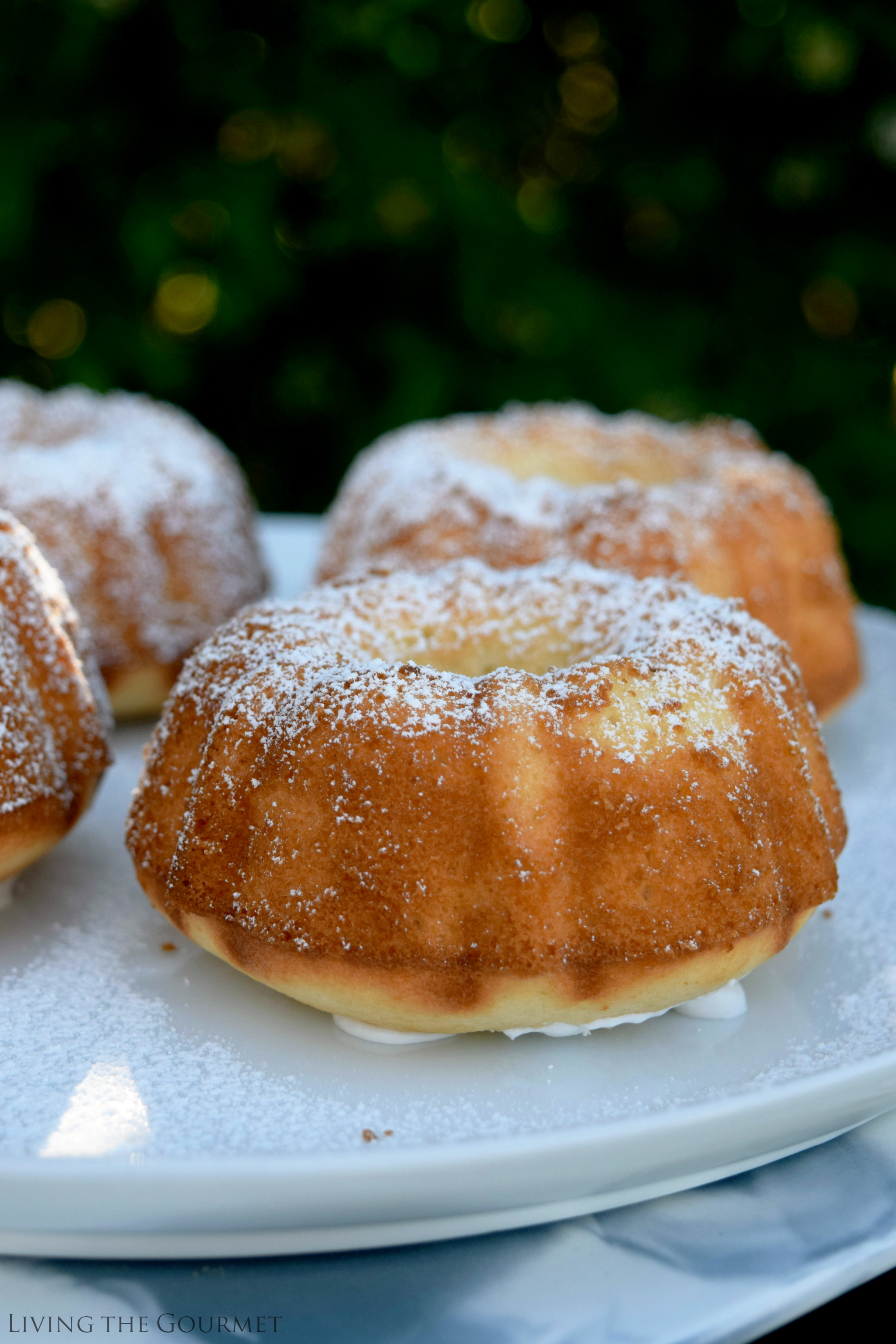 I remember quite distinctly a quip from one of my professors, "One of the first bits of advice I was given when I entered teaching was 'Be yourself.' For the life of me I never understood that phrase. If I could choose be to be anyone but myself, I'd be the son of a rich senator rather than putting up with self-absorbed pseudo-adults." Obviously a lighthearted, self-deprecating remark, today I can't help but see the grain of truth behind it, due partly, I suppose, to my subsequent study of Seneca, and Roman Philosophical Cynicism in general.
However, the ward against such cynicism, of course, is the classic cliché of being 'Young at Heart.' The idea of finding adventure behind challenges, or seeing the good in 'less than ideal' situations, or the idea of replacing despair with ambition, and of course simply 'choosing' to have fun.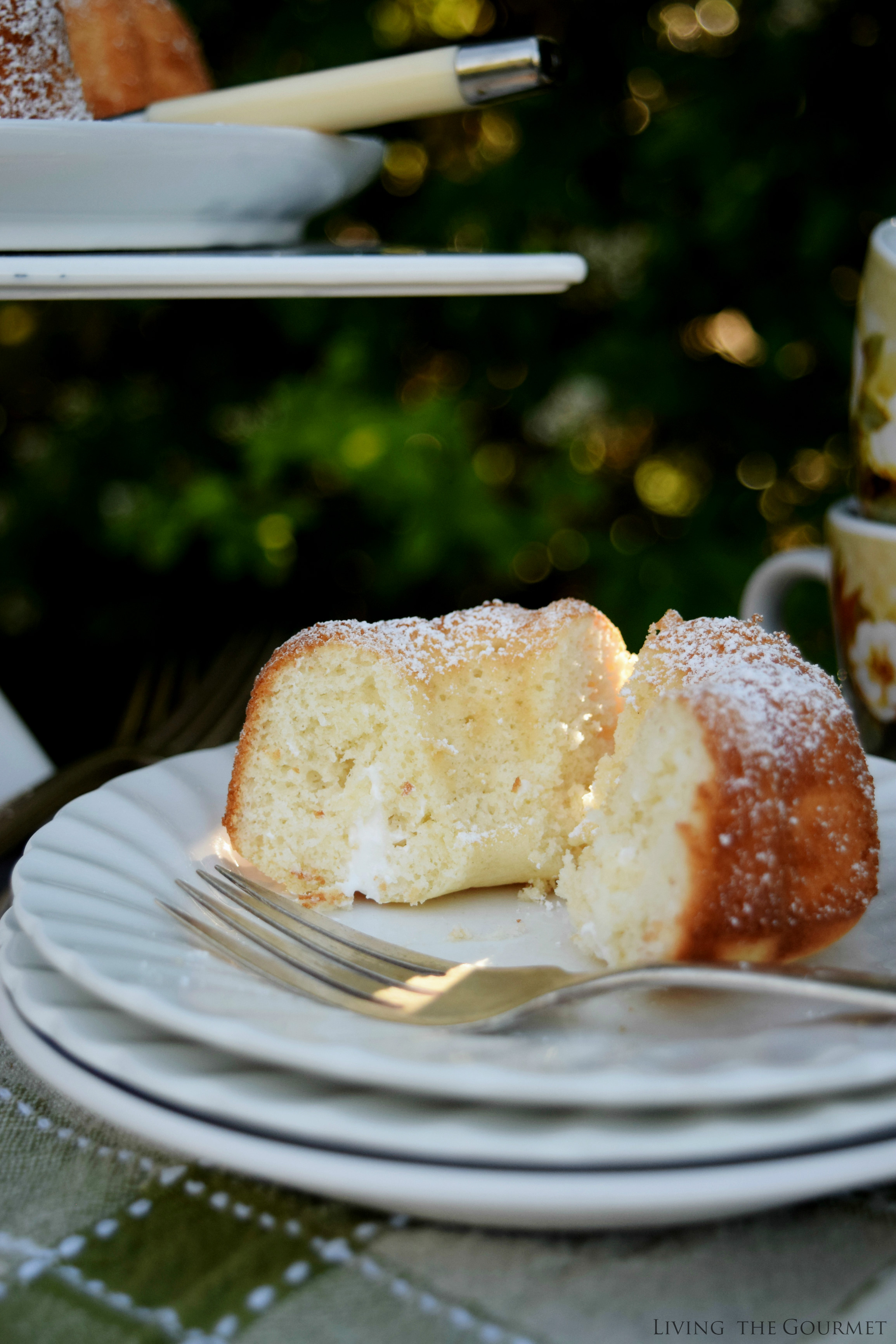 While that's fine and good, let us suppose we already do all or most of that, but 'something' is missing from your bright summer day. The sky is clear and blue, a salty air is lashing off the bay and whispering through the tree leaves, and the atmosphere has turned Sol into a positively radiant disk of blinding gold. Yet, from your younger years, 'something' is still missing. Somehow, the day isn't quite as bright as it ought to be, nor is the air quite as crisp as you remember from years past.
How, then, does one recapture that original vividness? How does open that proverbial 'locked door' that leads into the treasured memories of past years?
Heck if I know, I'm a cook not god.
What I can give you directions on is sweeten up that already beautiful summer day, and putting a youthful smile not only on your own face but on the faces of those around you. Throw away those silly 'healthy dessert' platters and embrace of the season with these 'Young At Heart' Twinkie Bunt Cakes.
I can see your day brightening already 😉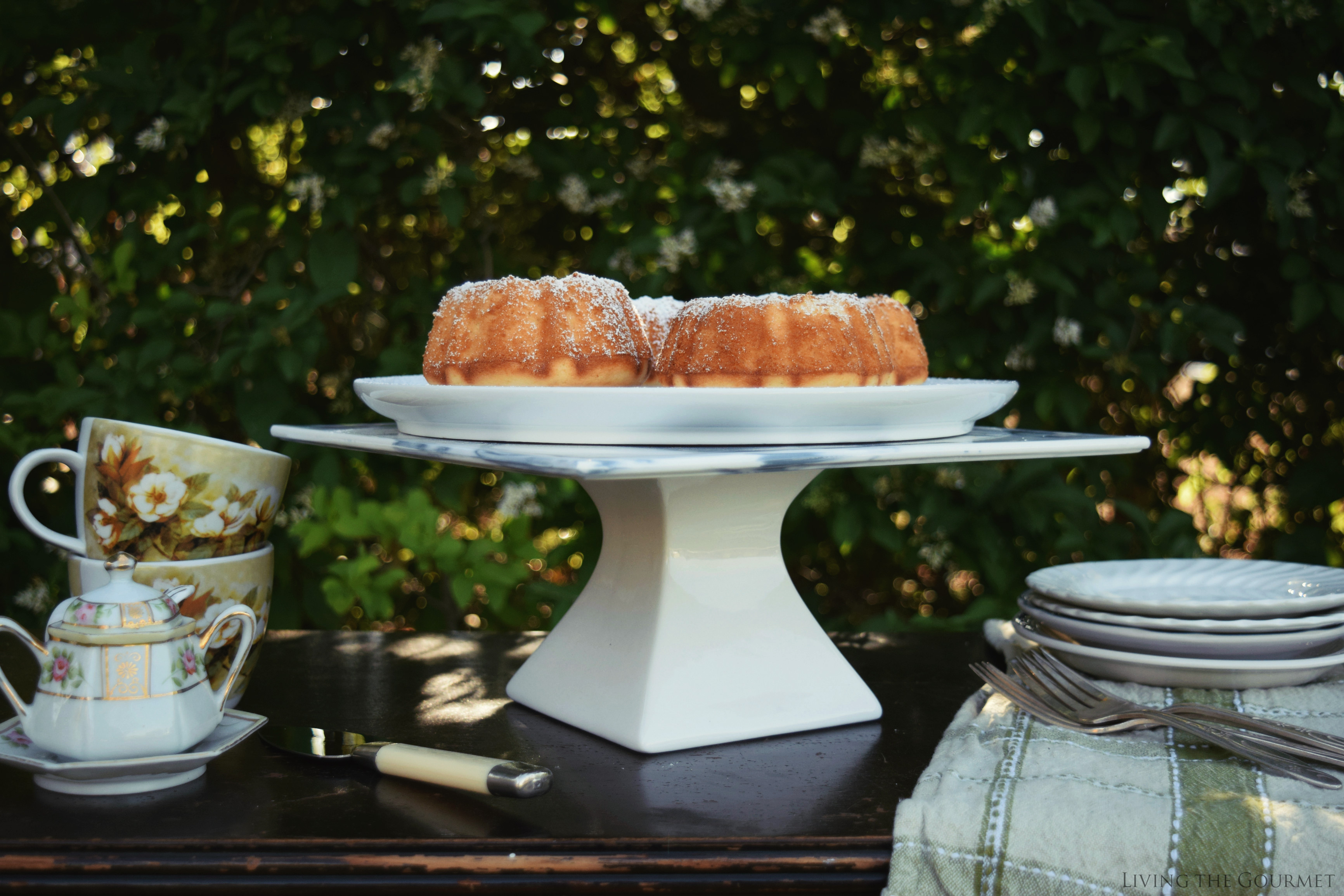 Our host for this month's Bundt Bakers is Cristina of the beautiful site, Bizcocheando. The theme is 'Filled Bundts' which fits perfectly into sentiment behind today's recipe.
To start things off, we begin by whisking together the flour, baking powder, and salt. After that's done, I heat the milk and butter in a small saucepan as described below. Once the butter has melted, remove it from the heat, and in the vanilla outlined below, and then cover to keep this warm while you prep the rest of the recipe.
Next up, you're going to need to separate the eggs as shown below. Set the whites in the bowl of a standup mixer, and set the yokes aside in a separate bowl, and beat the whites until they form foamy peeks. Be careful, of course, not to over beat. While doing this, gradually add in six tablespoons of sugar, about ½ to 1 tablespoon at a time, along with the cream of tartar.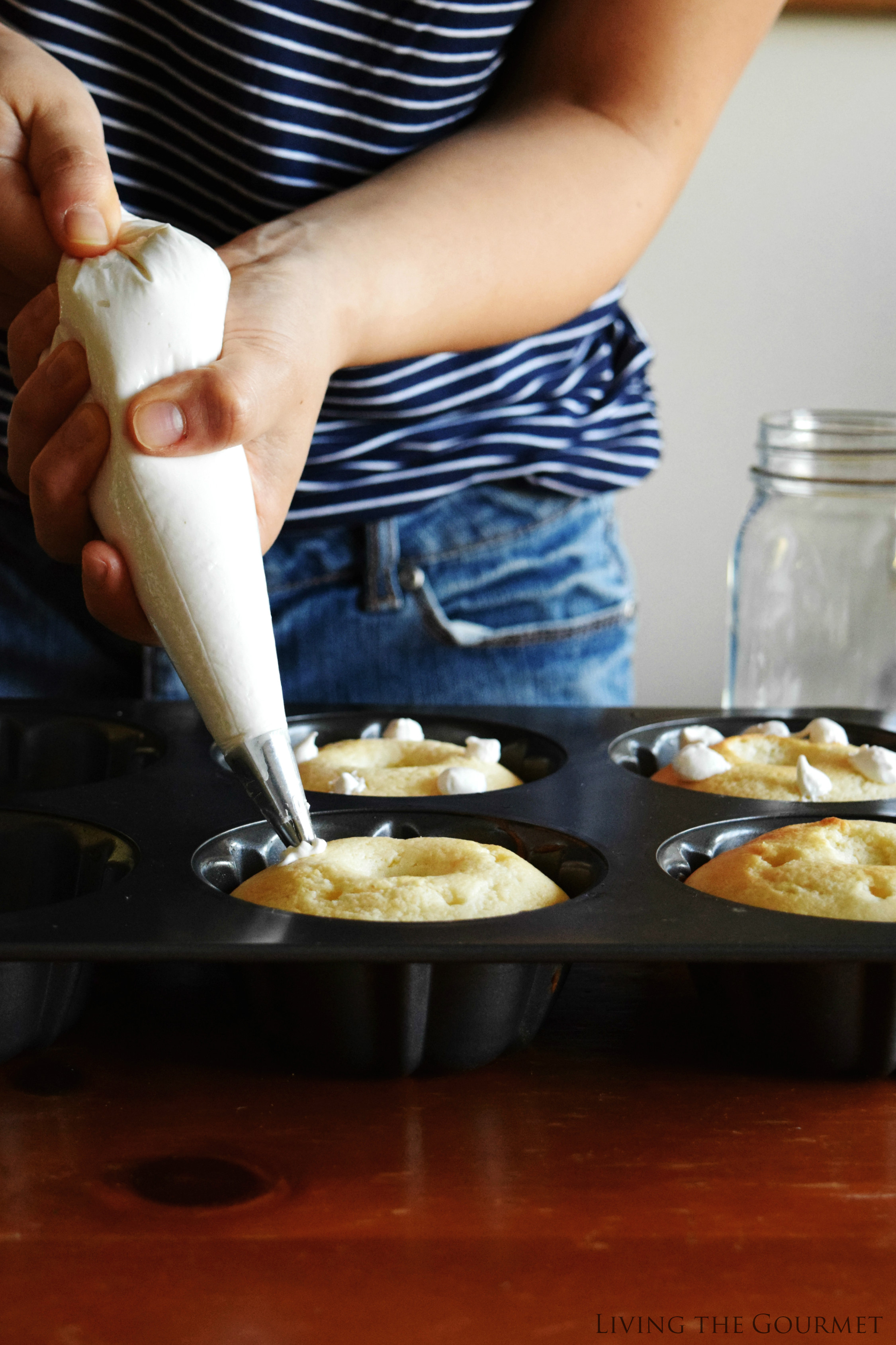 Then sprinkle the flour mixture over the egg whites and mix. Once that's done, create a 'well' on one side of the batter, and pour the butter mixture into that well, and begin folding the batter gently until no trace of the flour shows.
Promptly pour the batter into the bunt molds, and then bake as directed below. Once they've finished baking, it's time for the filling, which is a simple mixture of marshmallow cream, shortening, powdered sugar, and vanilla.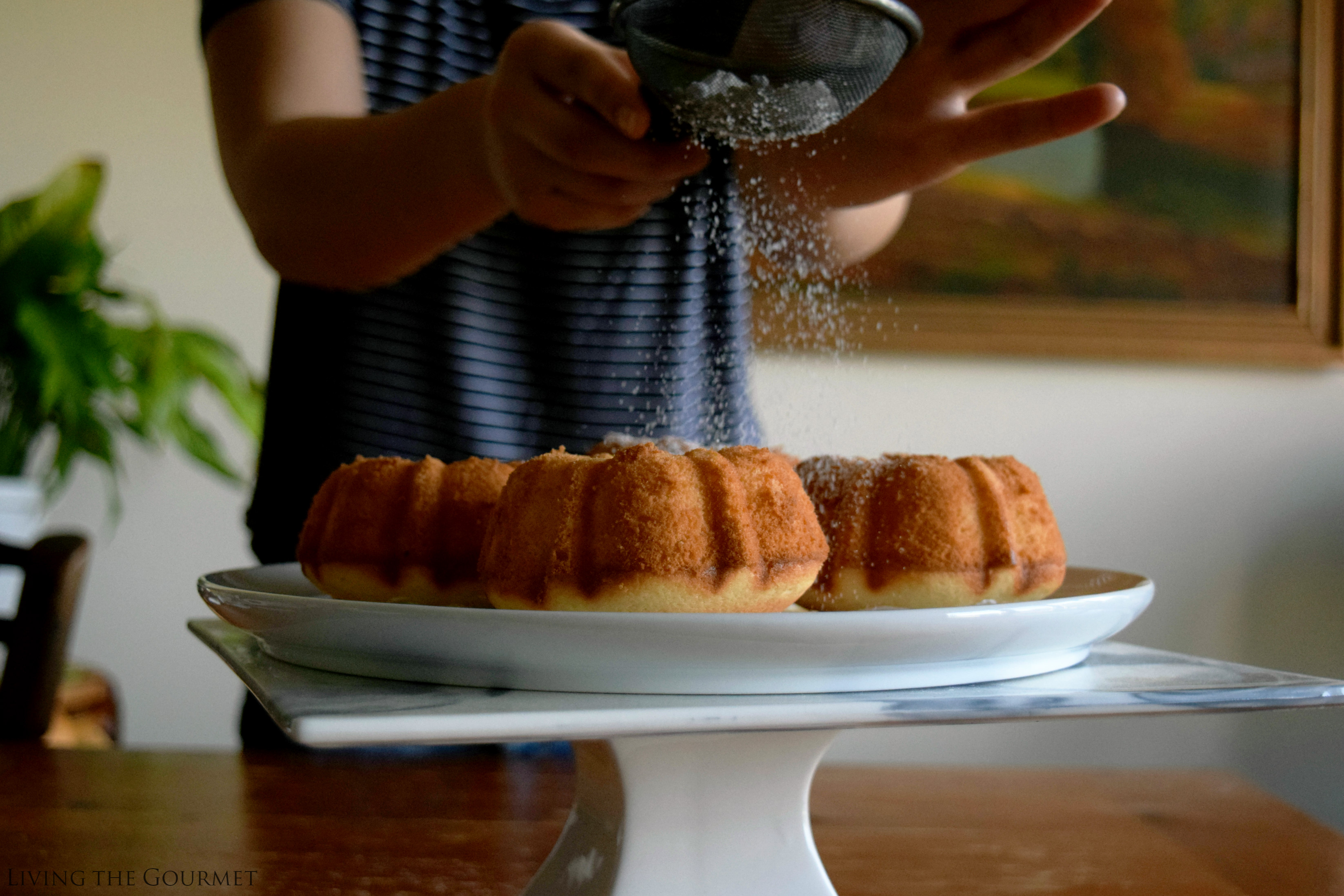 Print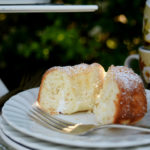 Twinkie Bundt Cakes
---
Author:

Total Time:

27 minutes
For Twinkie Cakes:
1/2

cup

cake flour

1/4

cup

all-purpose flour

1 teaspoon

baking powder

1/4 teaspoon

salt

2 tablespoons

whole milk

4 tablespoons

unsalted butter

1/2 teaspoon

vanilla extract

5

egg whites

6 tablespoons

sugar

1/4 teaspoon

cream of tarter
For Cream Filling:
1

cup

marshmallow crème

1/4

cup

shortening

2 tablespoons

powdered sugar

1/2 teaspoon

vanilla extract
---
Instructions
Grease 4 of the molds of a mini bundt pan. Preheat oven to 350 degrees F.
In a small bowl, whisk together *cake flour, AP flour, baking powder and salt. Set aside.
In a small saucepan heat butter and milk over low heat until the butter has melted down completely. Add the vanilla extract and set aside.
In the bowl of your stand mixer with the whisk attachment, whip the egg whites until foamy. Add the sugar and cream of tarter then whip again until stiff peaks form.
Add the flour mixture to the meringue and whisk on low speed until everything is incorporated.
Finally, fold in the melted butter, until smooth. Pour the batter into the prepared bundt pan and bake until lightly golden or until the cake tester comes out clean; about 12 minutes.
Let the bundts cool in the pan while you prepare the cream filling.
For the Cream filling: combine all the ingredients in the bowl of your stand mixer and beat until light and fluffy.
Once the bundts have cooled completely, poke little holes all around the bundts.
Transfer the cream into a piping bag and fill each hole made in the bundts with the cream. If the cream oozes out, simply scrape the excess with a knife.
Carefully transfer the bundts to a serving plate and dust with powdered sugar before serving.
Notes
*If you do not have cake flour on hand measure 1/2 cup all-purpose flour remove 1 tablespoon of flour and replace it with 1 tablespoon cornstarch. Sift the mixture at least 3-4 times.
Prep Time:

15 minutes

Cook Time:

12 minutes

Category:

Dessert
Recipe Card powered by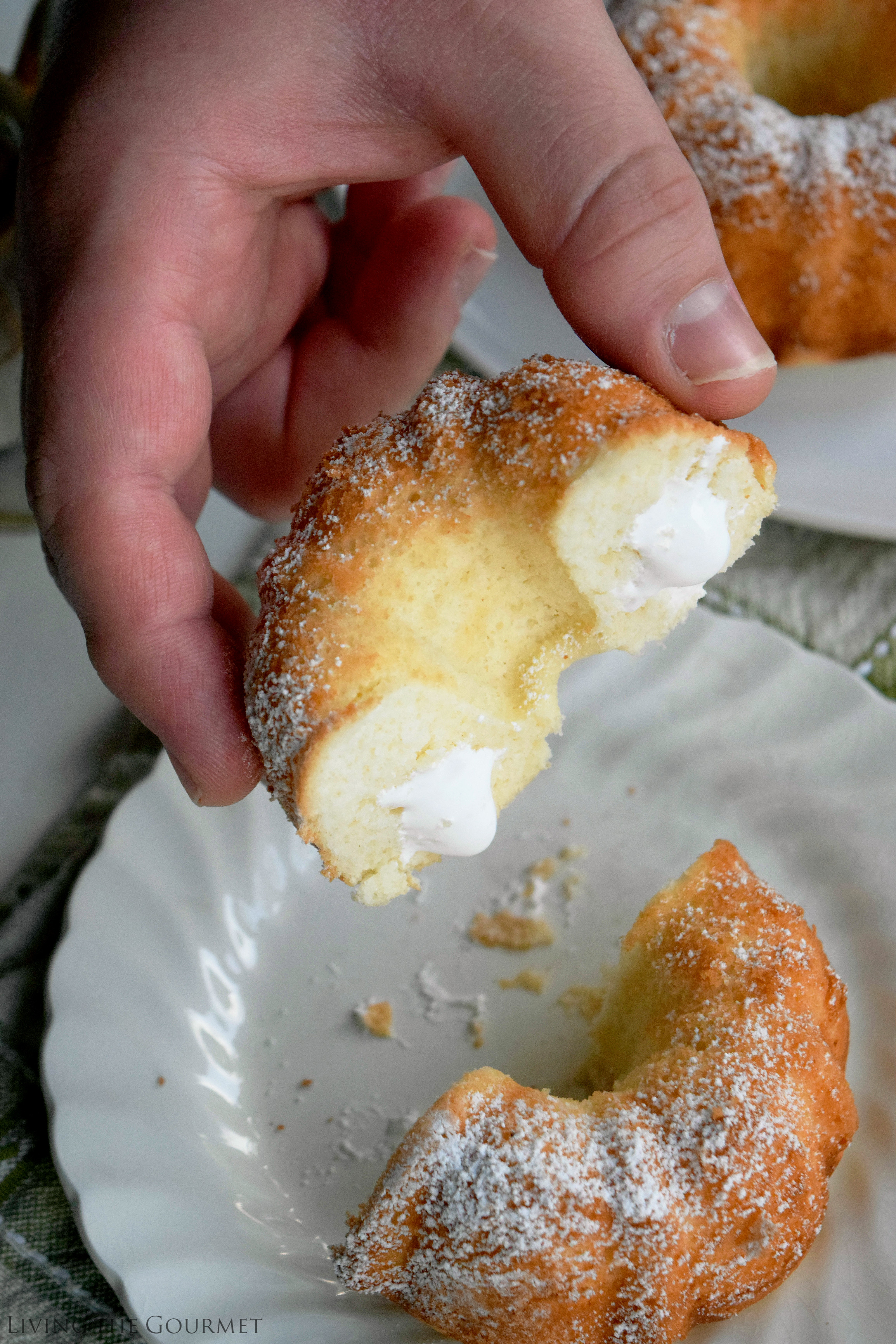 After filling the bunts as pictured bellow, top them with a sprinkle of powdered sugar, and you're done.
Please do take a moment to check out the rest of this month's Bundt Bakers. I promise you won't be disappointed!
Enjoy!
5