This shop has been compensated by Collective Bias, Inc. and its advertiser. All opinions are mine alone. #GetGrillingAmerica #CollectiveBias
Kick up your summer grilling with this sweet blueberry bbq sauce served over extra tender back ribs!
If I asked you to think of 'The 4th of July,' what would come to mind? Fireworks? Barbecue? All of the above? For me, I'm taken back to a particular evening of my youth that has come to forever encapsulate what I consider to be ideal. Like an image plucked from a Hemingway novel, imagine a summer evening spent on the back of a barge overlooking a glassy bay, the humidity hanging thick in the air, like a dampened veil. From the across the bay, the first wave of fireworks blot out of the stars, illuminating the bay in sparkling blue and red. Moments later, the charcoal fired grill roars back to life with the drippings from a slab of thoroughly sauced ribs. Charcoal smoke, firework gunpowder, and the thick aroma of ribs on the grill mix in the air with the bay's natural salt, creating the image of a 'quintessential' American holiday on your young mind.
Recreating that 'perfect' or 'quintessential' 4th of July evening, however, can be a challenge – especially where masterful grilling is concerned. However, this most American of holidays would hardly be complete without the most American of cooking rituals – the charcoal fired grill.
Now, while that aforementioned memory likely would have run just as nicely with burgers or steaks, let's be honest, 'getting messy' with a pile of thoroughly sauced ribs while watching fireworks…it speaks for itself. However, there's something a bit more intimidating about ribs for amateur grill masters, and I suppose understandably so – they do in fact take a bit more finesse than burgers, hotdogs, or even steaks.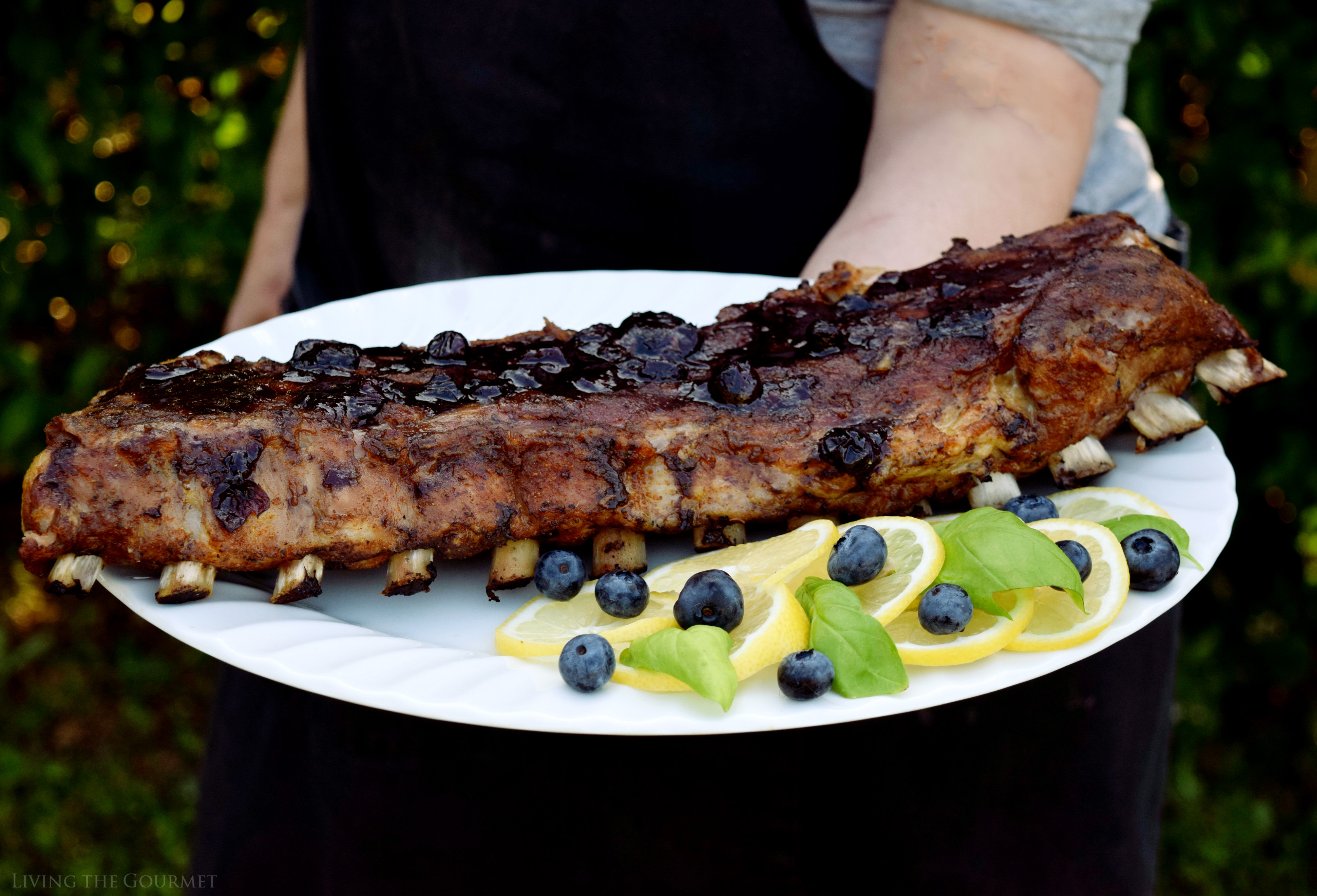 However, I am a firm believer that "All things can be made simple, taken one small step at a time."
Delicious 4th of July ribs are no exception – no matter your level of grilling-expertise.
Now, I know what you're thinking. "The summer is about relaxing and being effortless, I want to keep it that way." However, as one of my professors quipped "Toiling diligently to evade hard work…defeats the purpose." Which is to say, "If you're putting in effort, it may as well be spent wisely."
That said, let's aim our 4th of July effort squarely at Blueberry Spare Ribs. Yes, I said 'Blueberry Spare Ribs.' Add in a dash of Tabasco, a side of potato salad, and you have a proper red, white, and blue plate. See what I did there?
Now, to start things off, we begin by lighting our charcoal fired grill, since we want the flame to have died down a bit before we get to any actual grilling. For a reliable light I've been using Kingsford Charcoal for more years than I can count. Coincidentally, they're in partnership with today's ribs – Smithfield Extra Tender Ribs.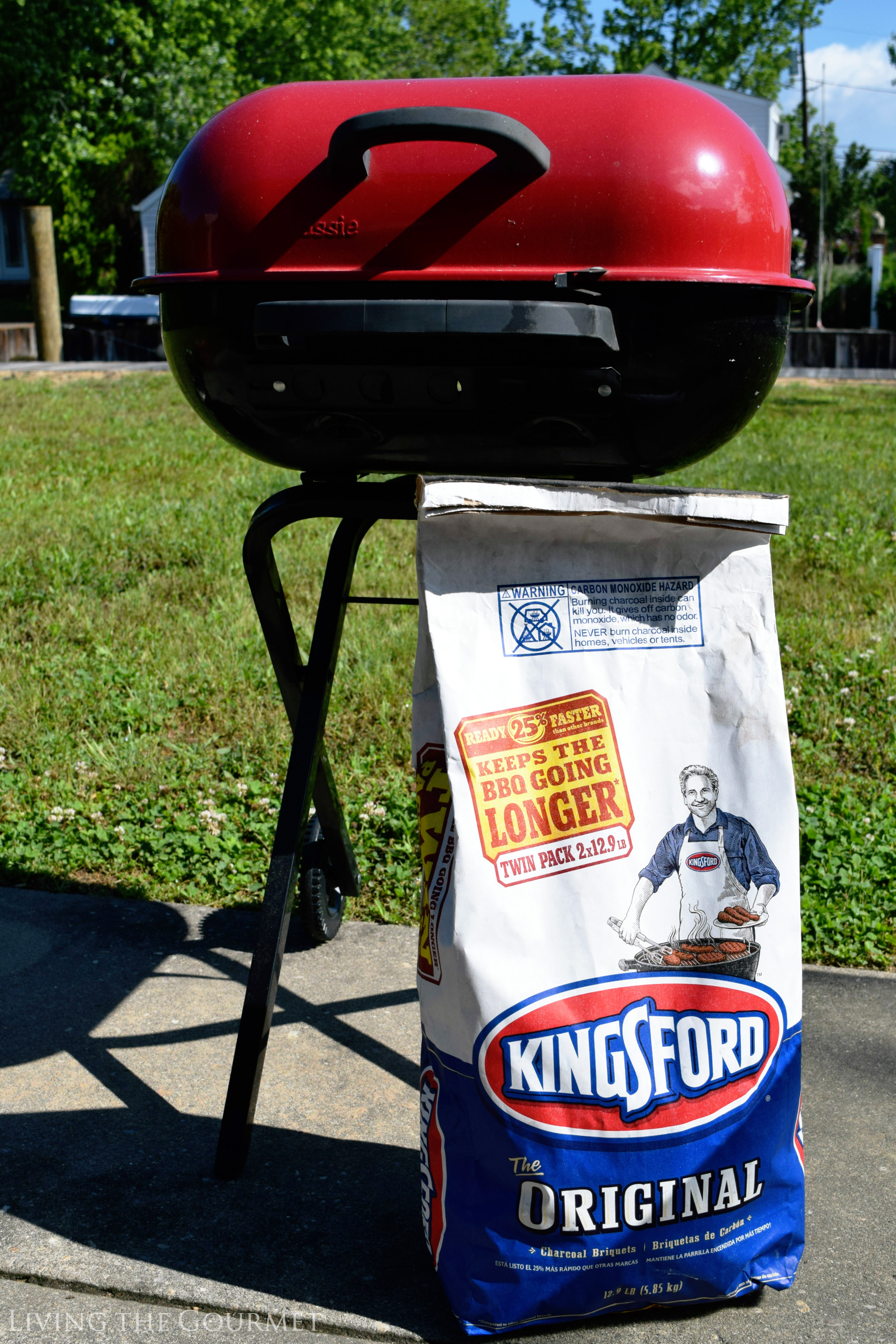 To start things off, we begin with the Blueberry BBQ Sauce by combining blueberries, ketchup, vinegar, brown sugar, honey, lemon juice, red pepper flakes, black pepper, some fresh basil leaves and cinnamon in a saucepan in the quantities outlined below. Stirring constantly throughout, we bring this mixture to a boil, and then lower the heat to a simmer to allow the sauce to thicken. You'll want to stir occasionally, roughly every few minutes, until this mixture thickens slightly. Once it has thickened, let it cool to room temperature and then refrigerate until it's time to use it.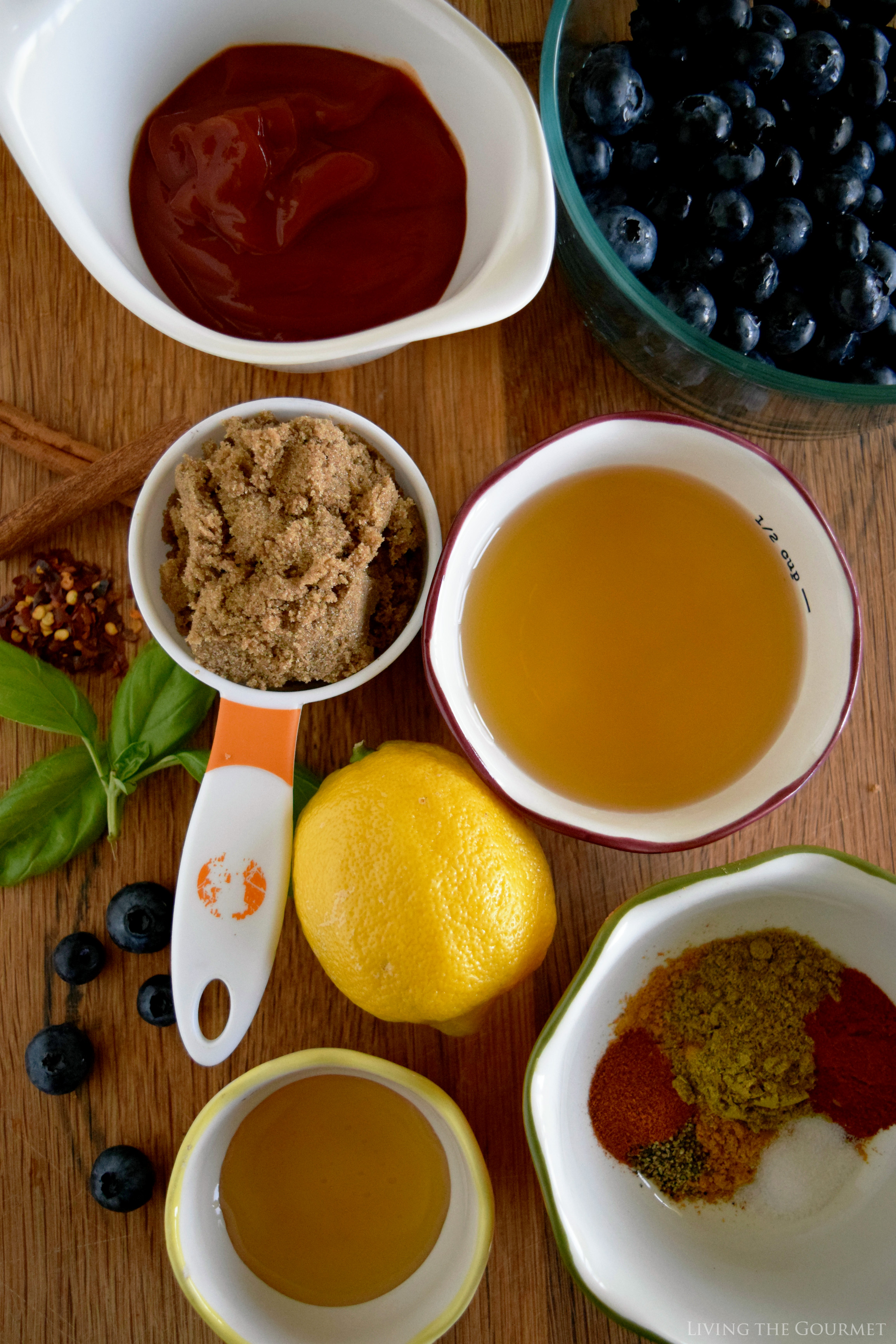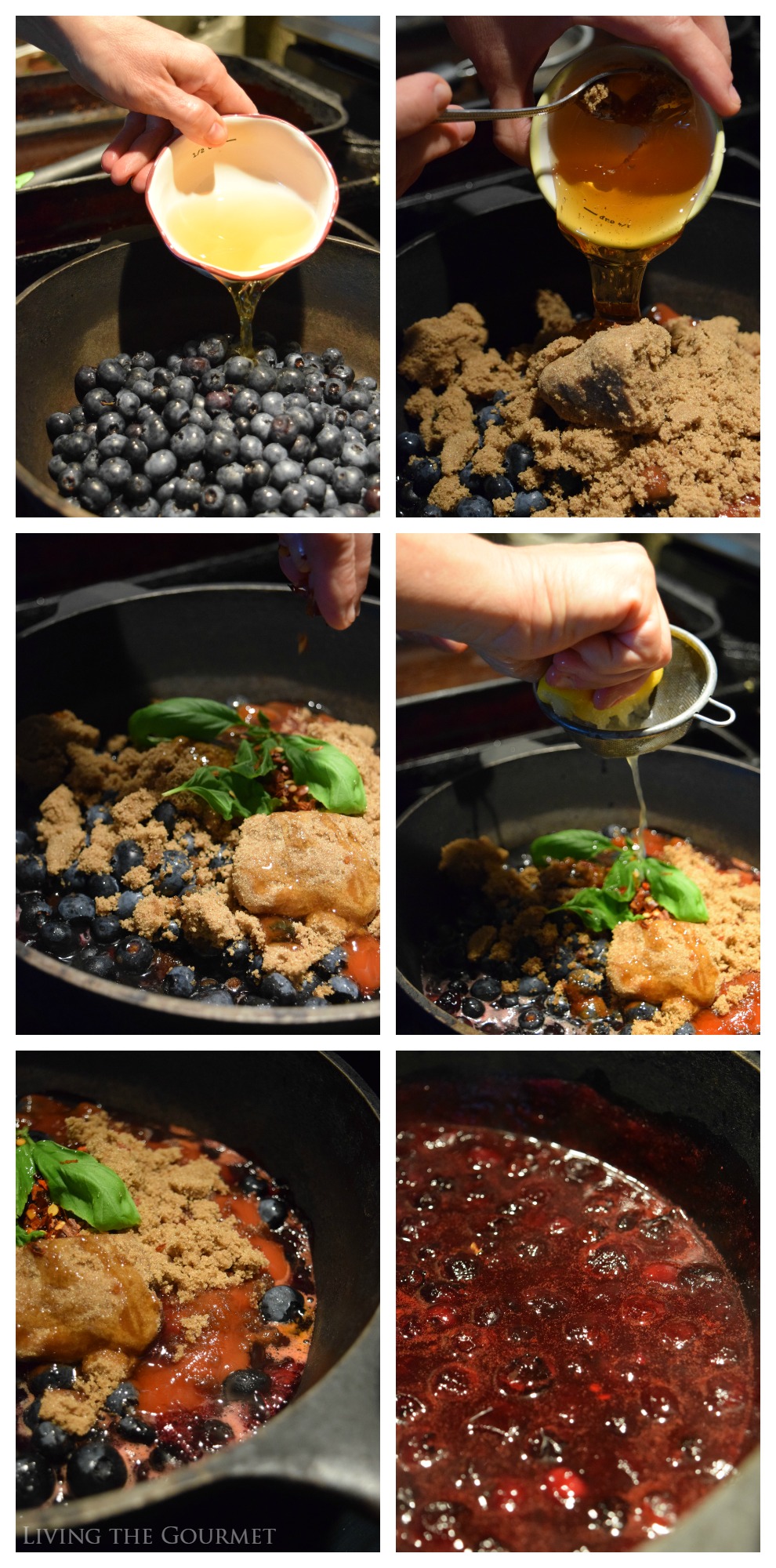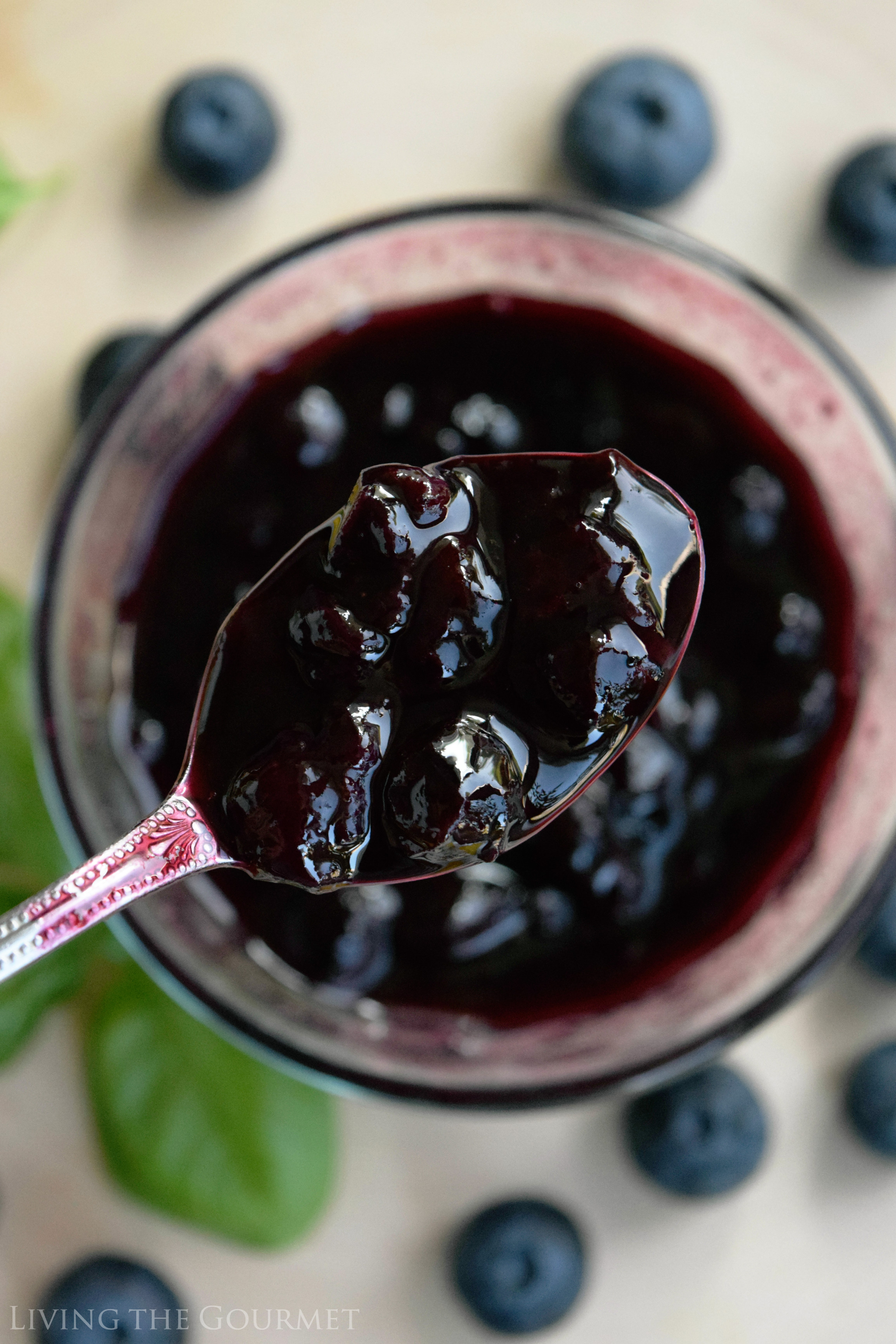 Now, for the ribs. Today we'll be using Smithfield Extra Tender Ribs, which are conveniently available at Walmart. I do prefer these ribs for this recipe since they're hand-trimmed, and are supremely tender and juicy without the addition of hormones or steroids.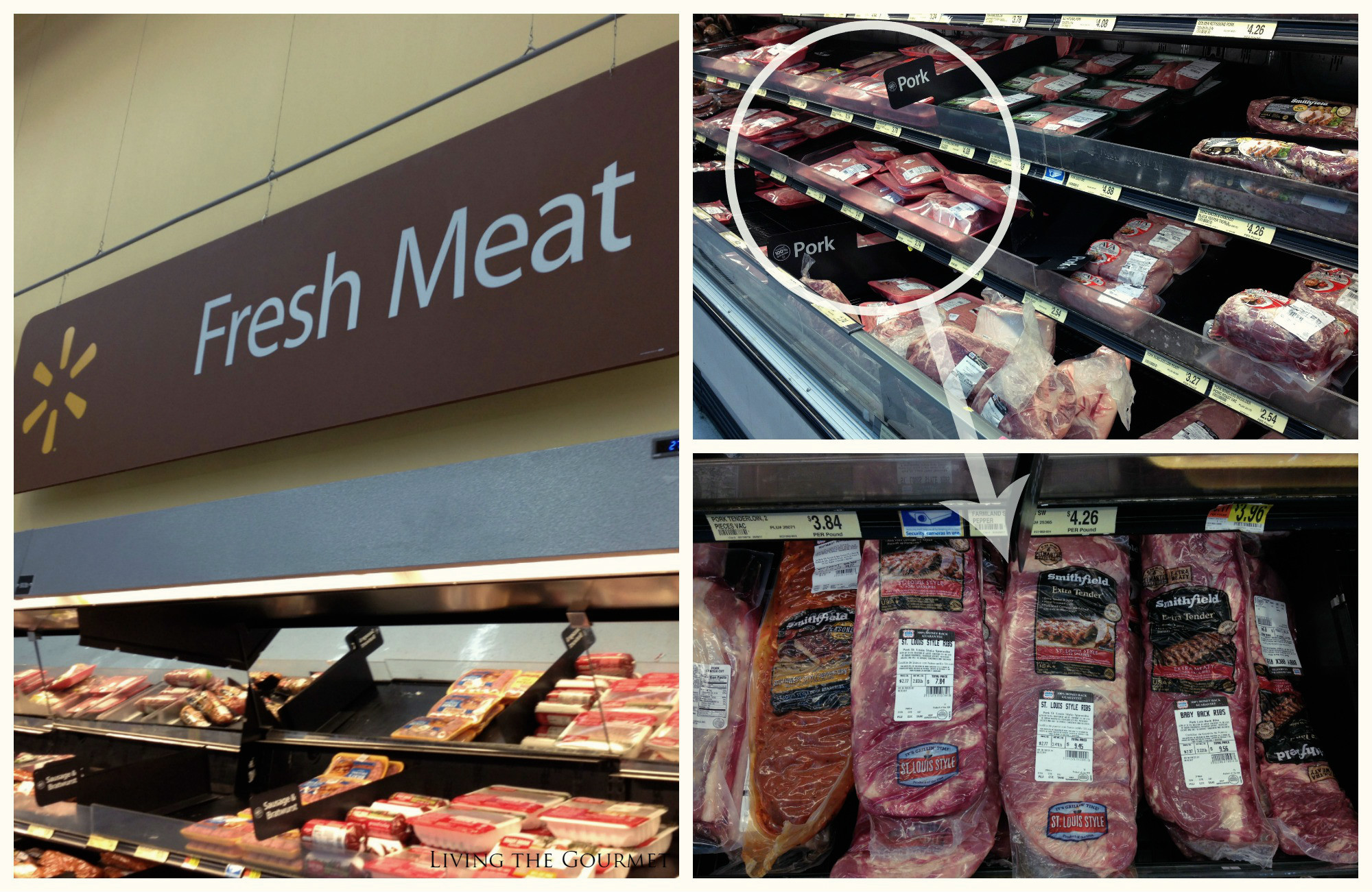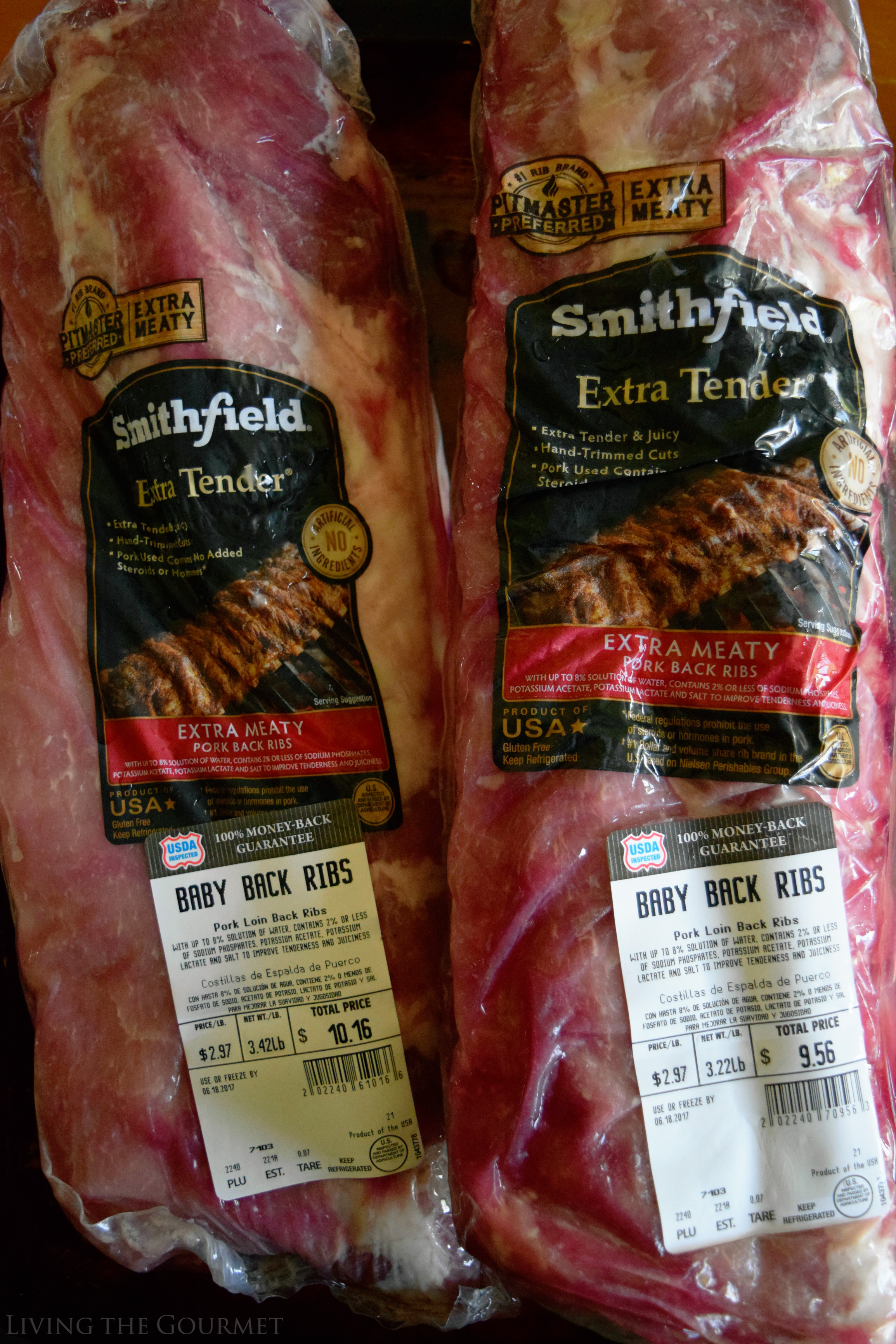 To start, we begin by mixing a dry rub of brown sugar, Jamaican Curry, ground coriander, salt, black pepper, paprika, and cayenne pepper in the quantities outlined below. You then massage this mixture thoroughly all over the ribs. While they're ready to begin grilling straight away, it would be ideal to allow them to rest in this mixture in the fridge for a few hours.
To begin grilling, we're going to need a large grilling pan – I prefer to use simply disposable aluminum pans for this, since they're light, easy to handle, and get the job done just fine. Stay away from glass baking pans, they'll go boom. I learned this the hard way some years back.
Set the ribs in the grilling pan, and then cover securely with aluminum foil. Poke a few holes in the top of the foil to allow ventilation, and then set the ribs on the grill with the grill-lid shut, and let them sit there for about ninety minutes. Be sure to check on them at least once about midway through.
Once they have finished cooking, take them out of the aluminum and coat them in the blueberry sauce. Then set them back on the grill for about five minutes.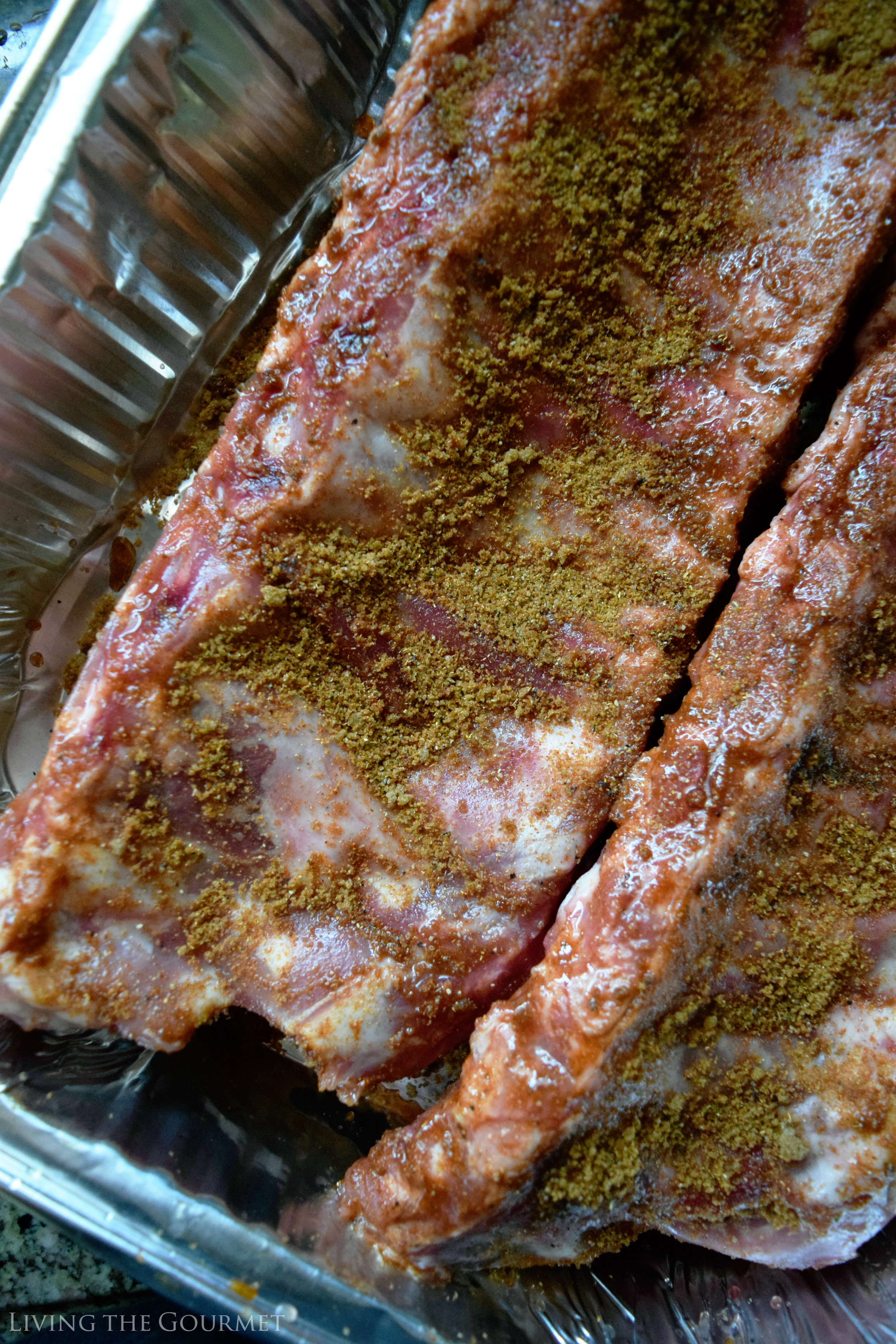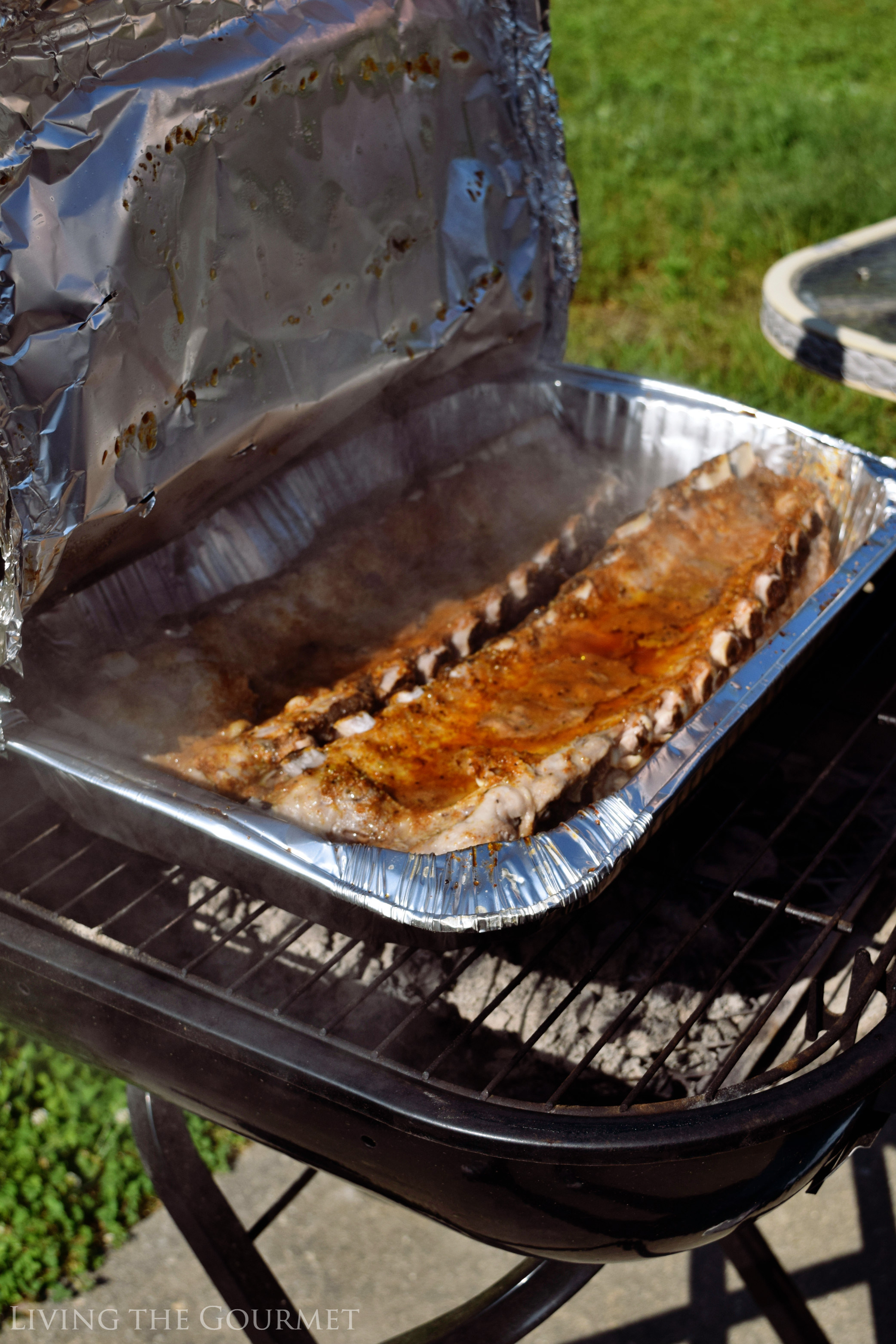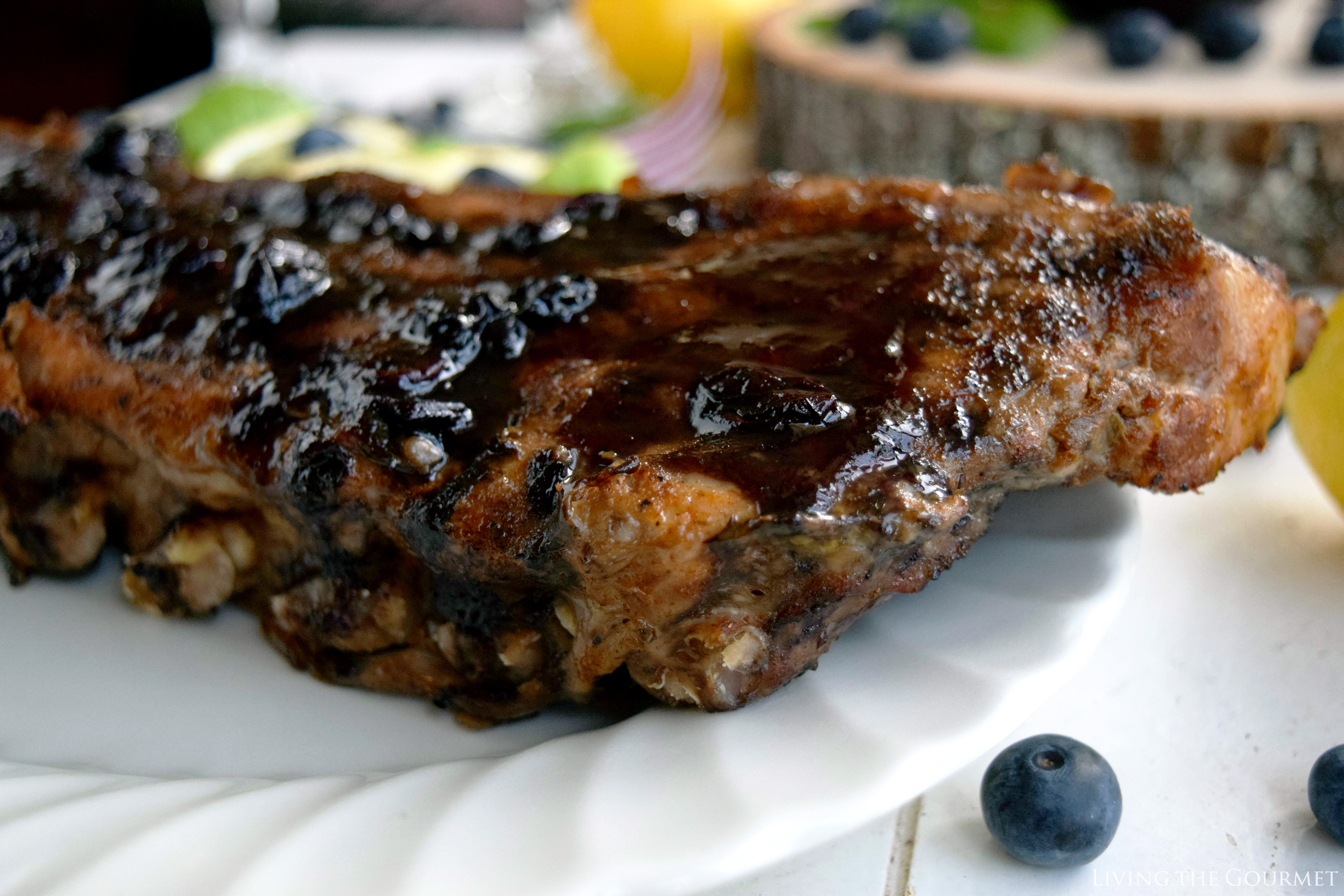 Print
Blueberry Spare Ribs
Author:
Prep Time:

15 minutes

Cook Time:

1 hour 30 minutes

Total Time:

1 hour 45 minutes

Yield:

5

-6

1

x
Category:

Main Dish

Cuisine:

American
6

lbs. Smithfield Baby Back Spare Ribs
For the Dry Rub:
½ cup

brown sugar

3 tsp

. Jamaican Curry

3 tsp

. Ground Coriander

½ tsp

. salt

½ tsp

. black pepper

2 tsp

. Paprika

½ tsp

. Cayenne pepper
Combine all the ingredients for the rub in a small bowl and mix.
For the Blueberry BBQ Sauce:
3 cups

of fresh blueberries

1 cup

of ketchup

½ cup

of cider vinegar

1 cup

of brown sugar
Juice of

1

lemon

¼ cup

of honey

½ tsp

. red pepper flakes

½ tsp

. ground cinnamon

4

–

5

fresh basil leaves
Instructions
For the Blueberry Sauce:
In a saucepan combine the blueberries, ketchup, vinegar, brown sugar, honey, lemon juice, red pepper flakes, black pepper, basil leaves and cinnamon.
While stirring constantly, bring this mixture to a boil; then lower the heat to a gentle simmer.
Stir the mixture occasionally until the sauce thickens slightly.
Cool down to room temperature then refrigerate until ready to use.
For the Spare Ribs:
Massage the ribs on all sides with the rub. You may proceed to bbqing immediately but to let them rest with the rub in the refrigerator for a few hours, which is ideal.
Prepare the bbq for grilling.
Place the ribs in a large grilling pan, a disposable foil pan is perfect, Note: Do Not Use a Glass Baking Pan! and cover with aluminum foil and poke a few vent holes in the foil.
Place the pan on the bbq and close the lid with the vents to the bbq cover open.
Let the ribs cook slowly for approximately an hour and half. Check on the ribs at least once to make sure they are not overcooking since each bbq temperature is different.
When they are ready, brush each rack with the bbq sauce and carefully put them on the grill for about five minutes or so. If they are fall apart ready leave them in the pan uncovered and let the bbq sauce cook into the rib for a few minutes.
Recipe Card powered by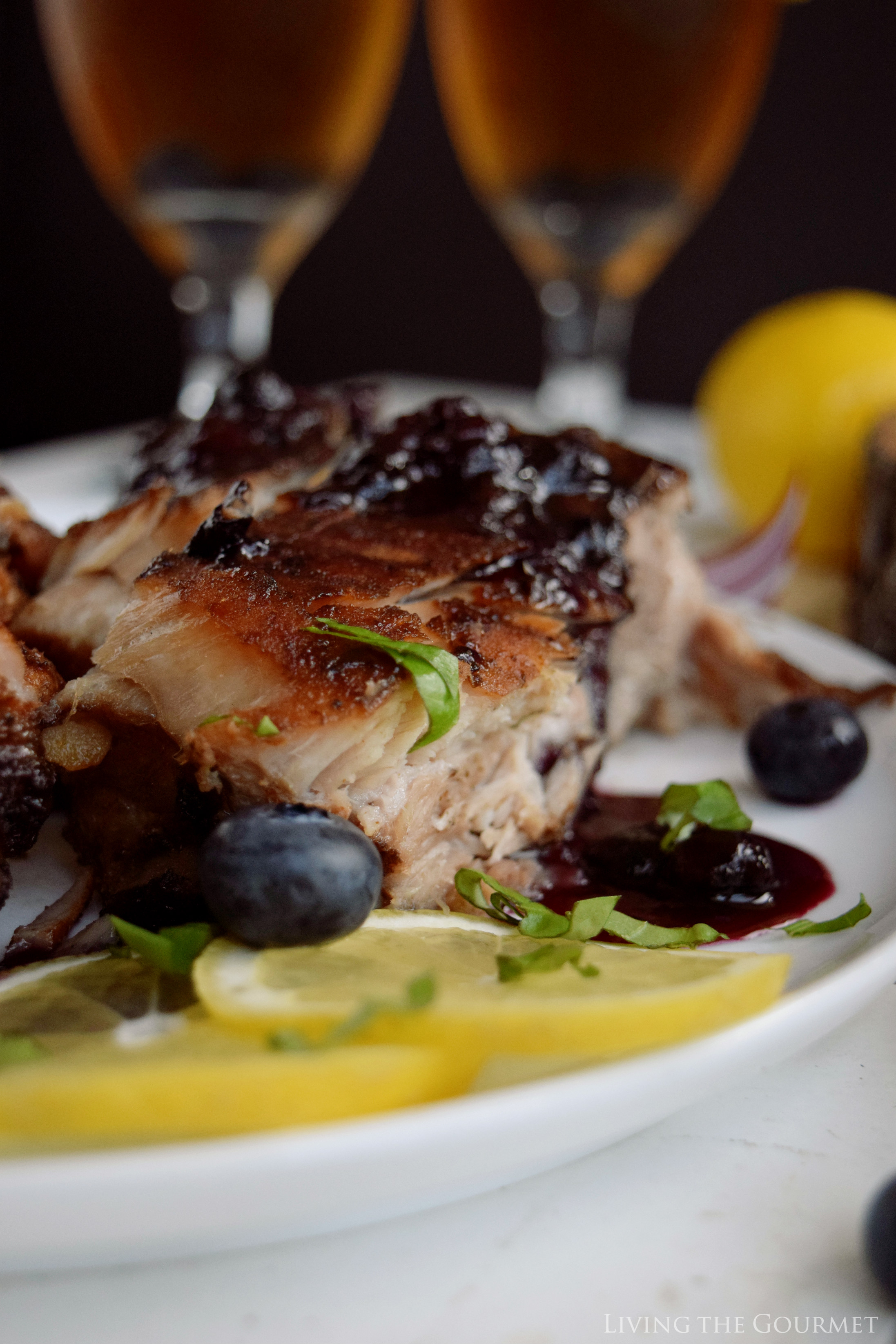 There is a big 'however' here.
If in the process of cooking the ribs in the pan your ribs have already achieved a 'fall off the bone' texture, you're going to have to leave them in the pan for the second cooking session for the sauce.
Once that's done, you're ready to have a delicious 4th of July evening.
Now that you've got a few tricks of the trade under your belt, why not visit the Get Grilling America Site for your chance to wine $5,000 along with multiple other prizes?
For a limited time, you can download the Ibotta coupon below and save on your next Smithfield Ribs purchase!

For more tasty inspiration, follow Smithfield on:
Facebook
Pinterest
Twitter
Youtube
Instagram
Enjoy with Love!
0