We are so pleased to welcome Ellie Kriegar, host of the Food Network's hit show Healthy Appetite and Ellie's Real Good Food (PBS), to Living the Gourmet.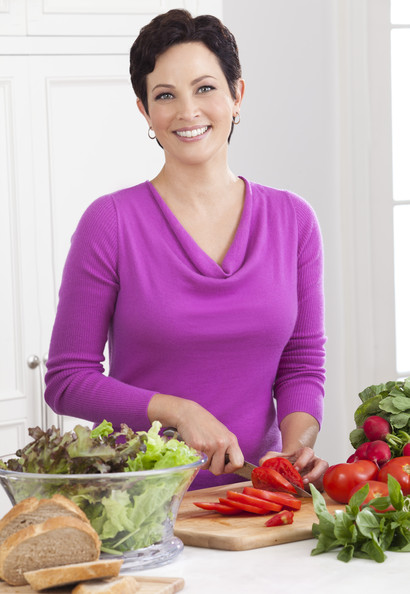 Studies have shown that a diet which features olive oil as a main source of fat has many health benefits, and may even help the body better absorb nutrients from vegetables and other foods.
There are three different types of olive oil available- extra virgin, olive oil and light-tasting olive oil – but often people have a hard time knowing when to use each type. So today, Ellie is clearing up some of the myths surrounding olive oil, while explaining the different types of oils out there and their many nutritional benefits! Ellie will also discuss the on-going testing by the North American Olive Oil Association that shows more than 98% of olive oils available in supermarkets nationwide are authentic.
Thank you to Ellie Kreigar for stopping by today.
We hope you enjoyed today's interview!
1