Thank you to Pereg All Natural Spices for sponsoring this post. All opinions expressed are mine.
Pereg Natural Foods offers a fabulous array of All Natural Spices that will help you take your weeknight meals to the next level. These Zahtar Spiced Chicken Breasts are seasoned with the spices of the Middle East for an exotic and flavorful meal the whole family will love!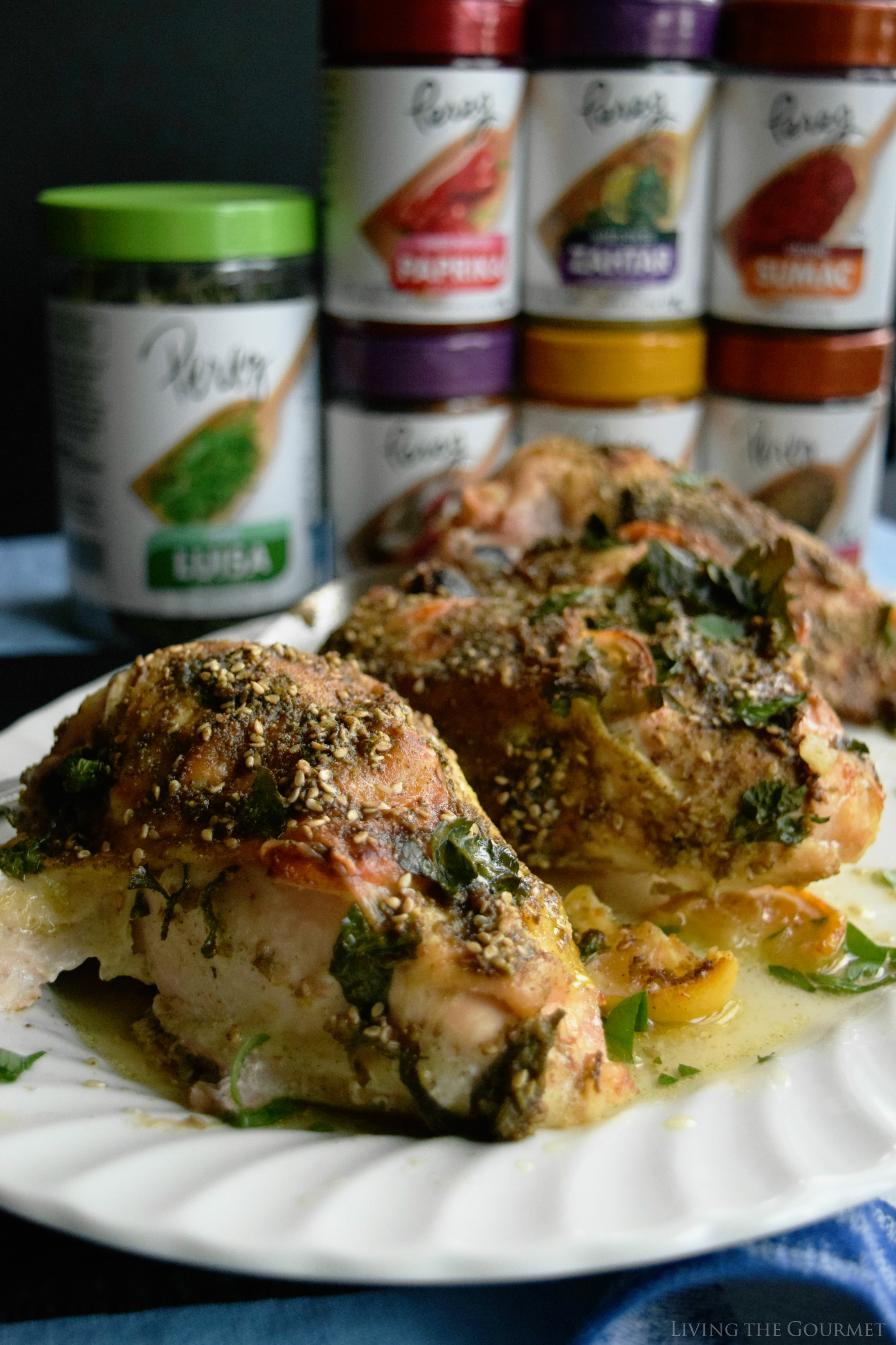 "The present is our eternity, the constant forward motion of our lives in which we are forever trapped. The past is an unreachable and unchanging, while the future represents hope, fear, and guesswork."
Needless to say, there are certain times in which we simply want to think about nothing but the moment, to live that in proverbial 'eternity of the present,' where releasing ourselves from the nostalgia for the past or thoughts of tomorrow is the most sublime form of relaxation.
Getting 'lost in the moment,' as the cliché runs, is of course a true sign of enjoyment, when the rest of life is temporarily forgotten, and we instead remember that the present is our only guaranteed possession – and that it aught be enjoyed as such.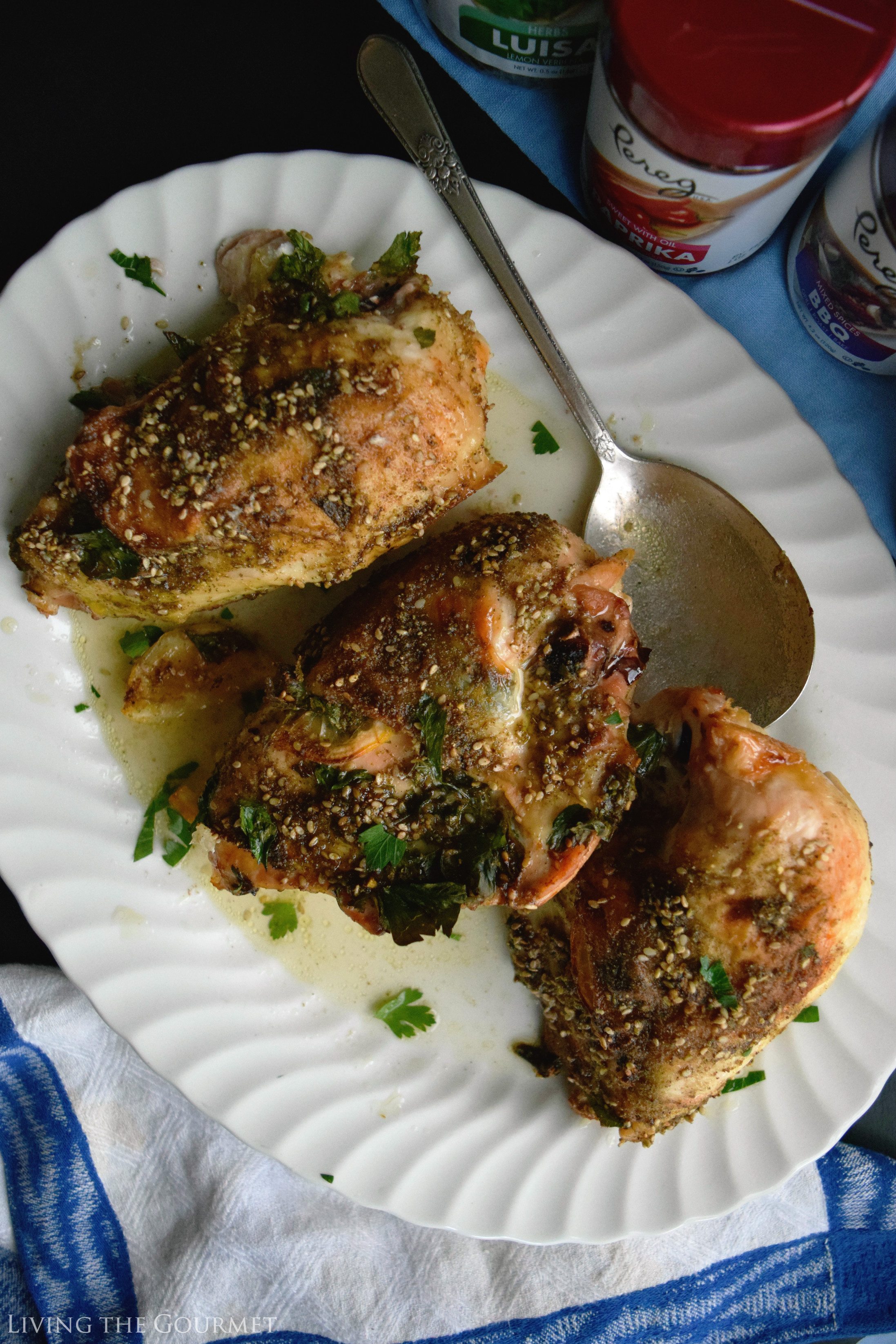 For me, such enjoyment most often takes the form of a dinner out on the porch, or a table setting beside the bay window, and enjoying a pleasant meal. There are few surer ways to silence ones thoughts, and few easier ways to make the world fade than with good atmosphere, and good food. This, of course, brings us to today's recipe – Baked Chicken with Pereg Zahtar Spices.
All good things in life start with a pat of butter – and today's chicken is no different. We begin by stuffing a pat of butter and a thin slice of lemon, along with chopped parsley, under the skin of the chicken breasts. We then rub each chicken breast with the Pereg Zahtar Spice rub.
Once that's done, set the chicken breasts in a baking dish with about a half an inch of water, and few extra slices of lemon for good measure. Then simply bake for about an hour. You'll know its done when the meat is no longer pink at the bone, and juices run clear.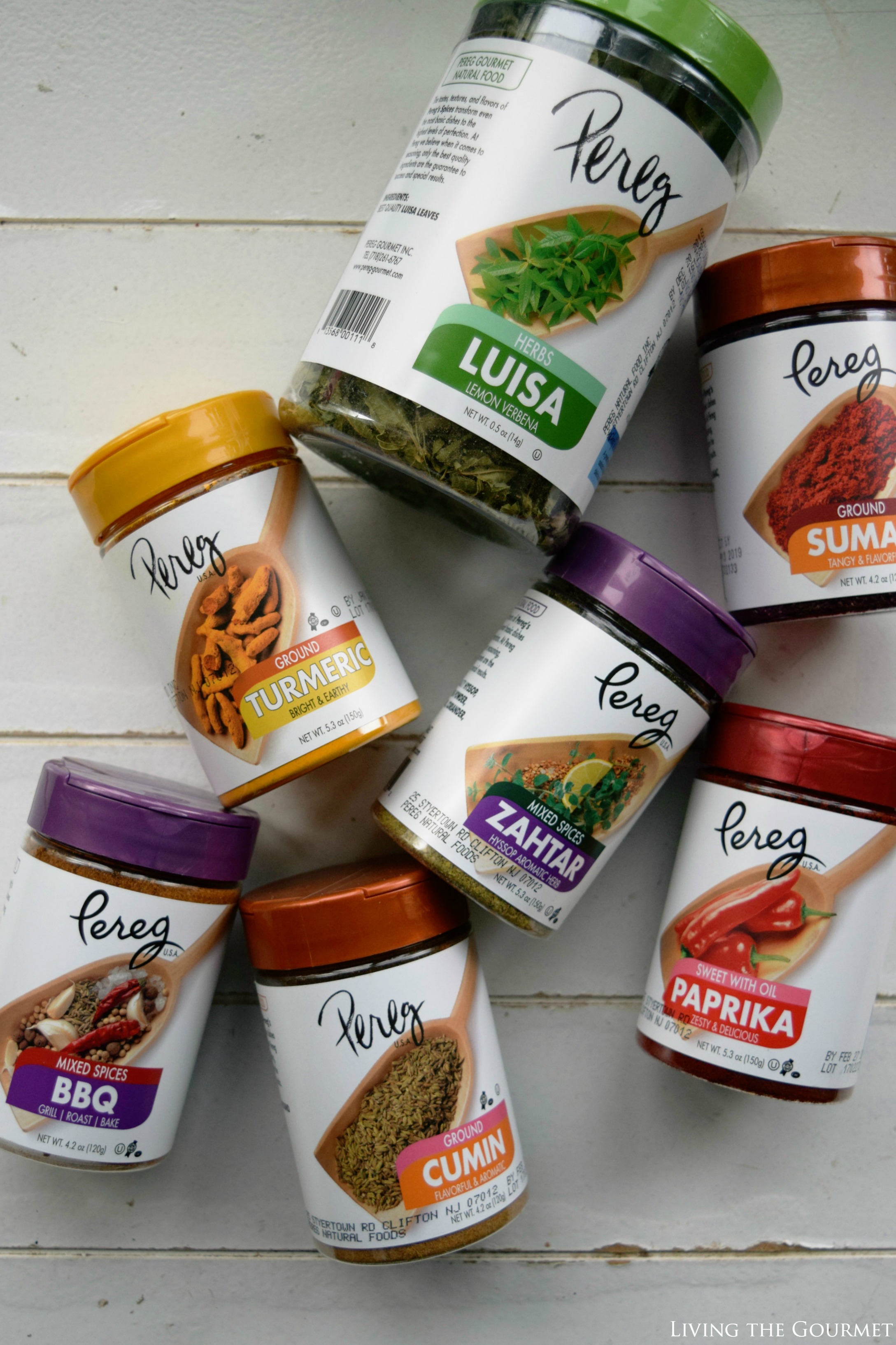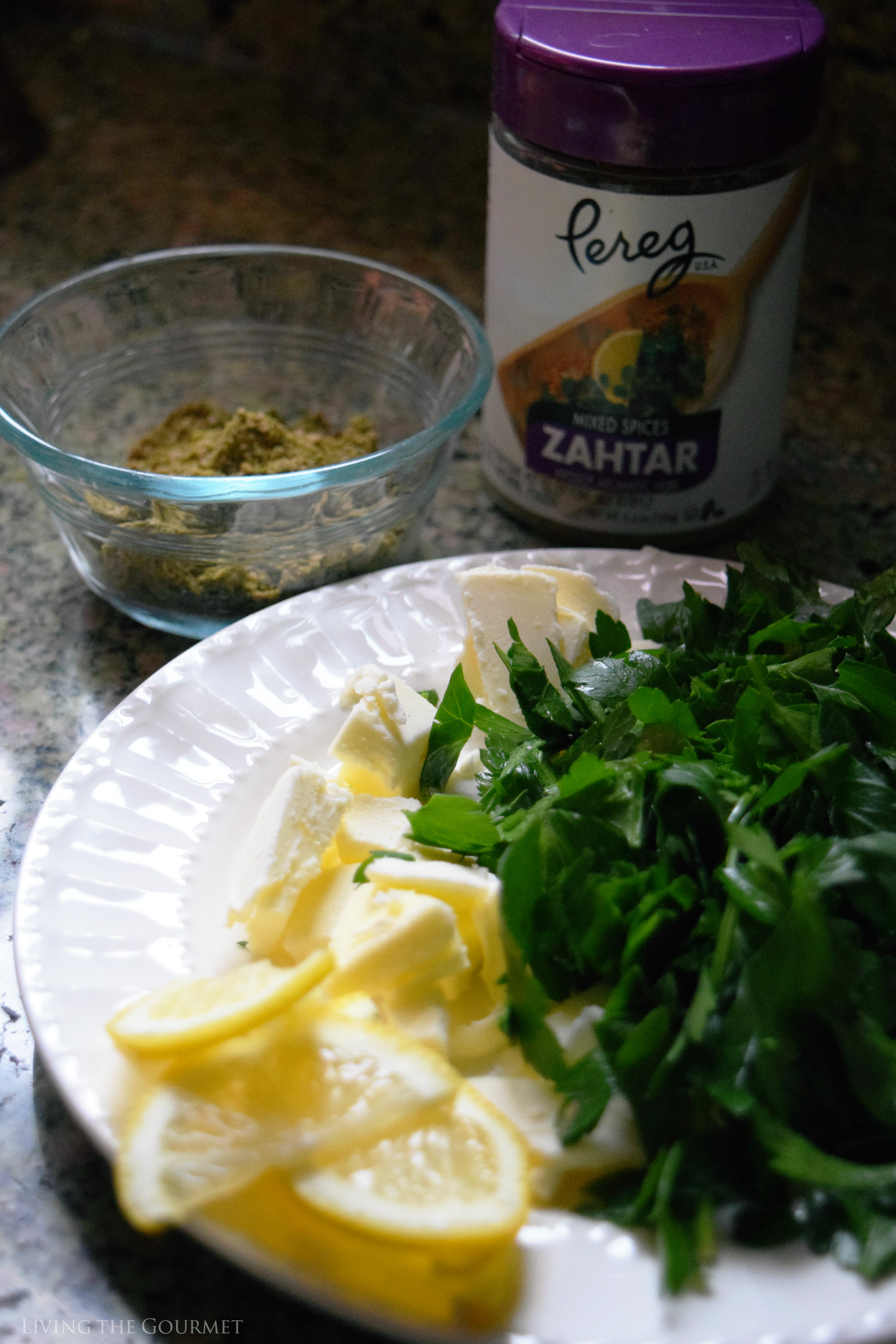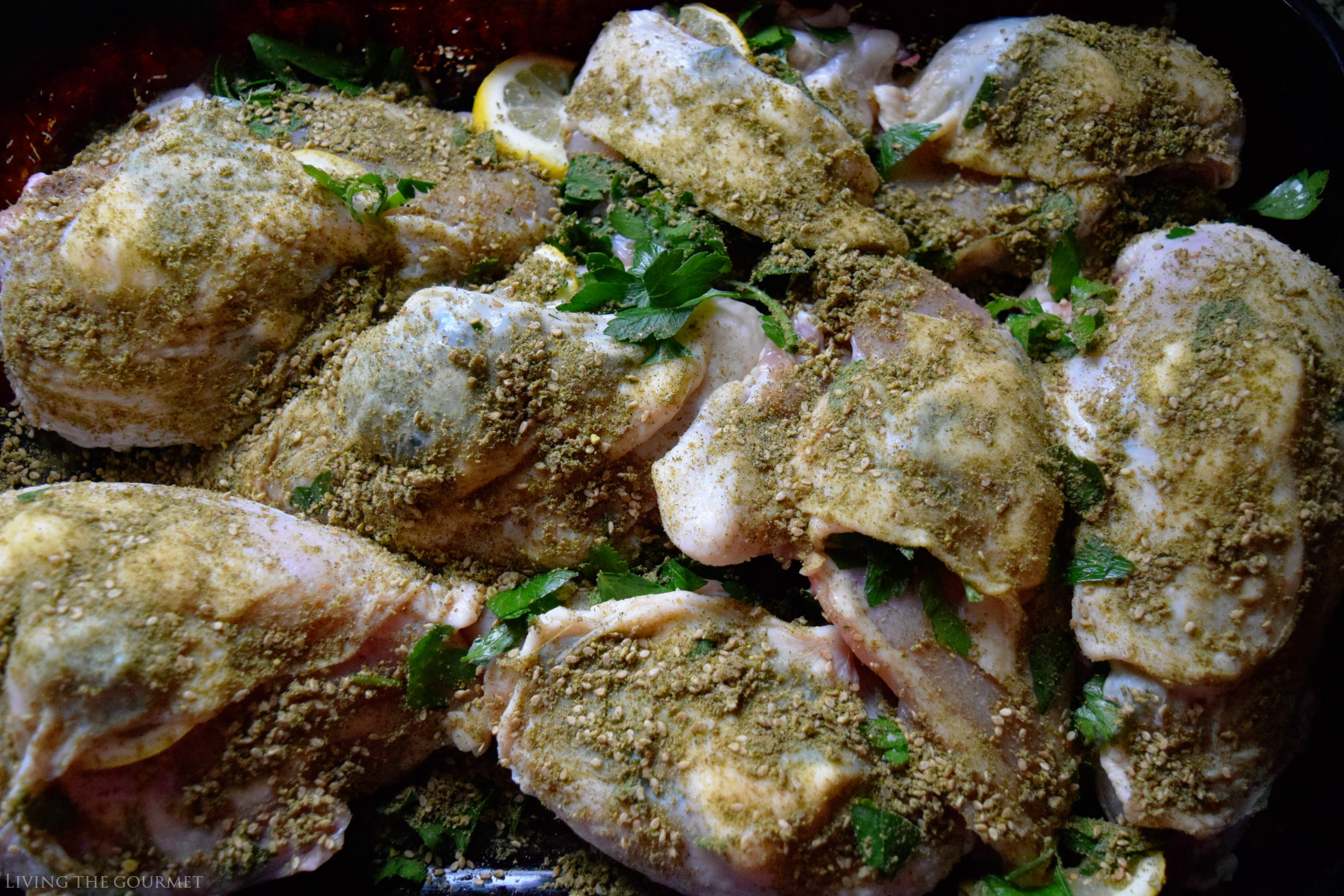 Print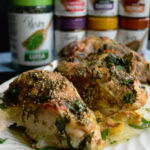 Zahtar Spiced Chicken Breast
---
Author:

Prep Time:

5 minutes

Cook Time:

55 minutes

Total Time:

1 hour

Yield:

4

-

6

1

x
4

–

5

bone in chicken breasts with skin

5

pats of butter

5

lemon slices – sliced thin

1/2 cup

Italian parsley – chopped
Pereg Zahtar Spice Mix
Olive oil
---
Instructions
Preheat Oven 350 degrees F.
Place a pat of butter, a thin slice of lemon and chopped parsley under the skin of each chicken breast.
Rub each chicken breast all over with the Pereg Zahtar Spice Mix.
Place the prepared chicken breast in a baking dish with about 1/2 inch of water and an extra lemon slice or two.
Bake for 50 – 60 minutes or until the chicken meat is no longer any pink at the bone and the juices run clear.
Recipe Card powered by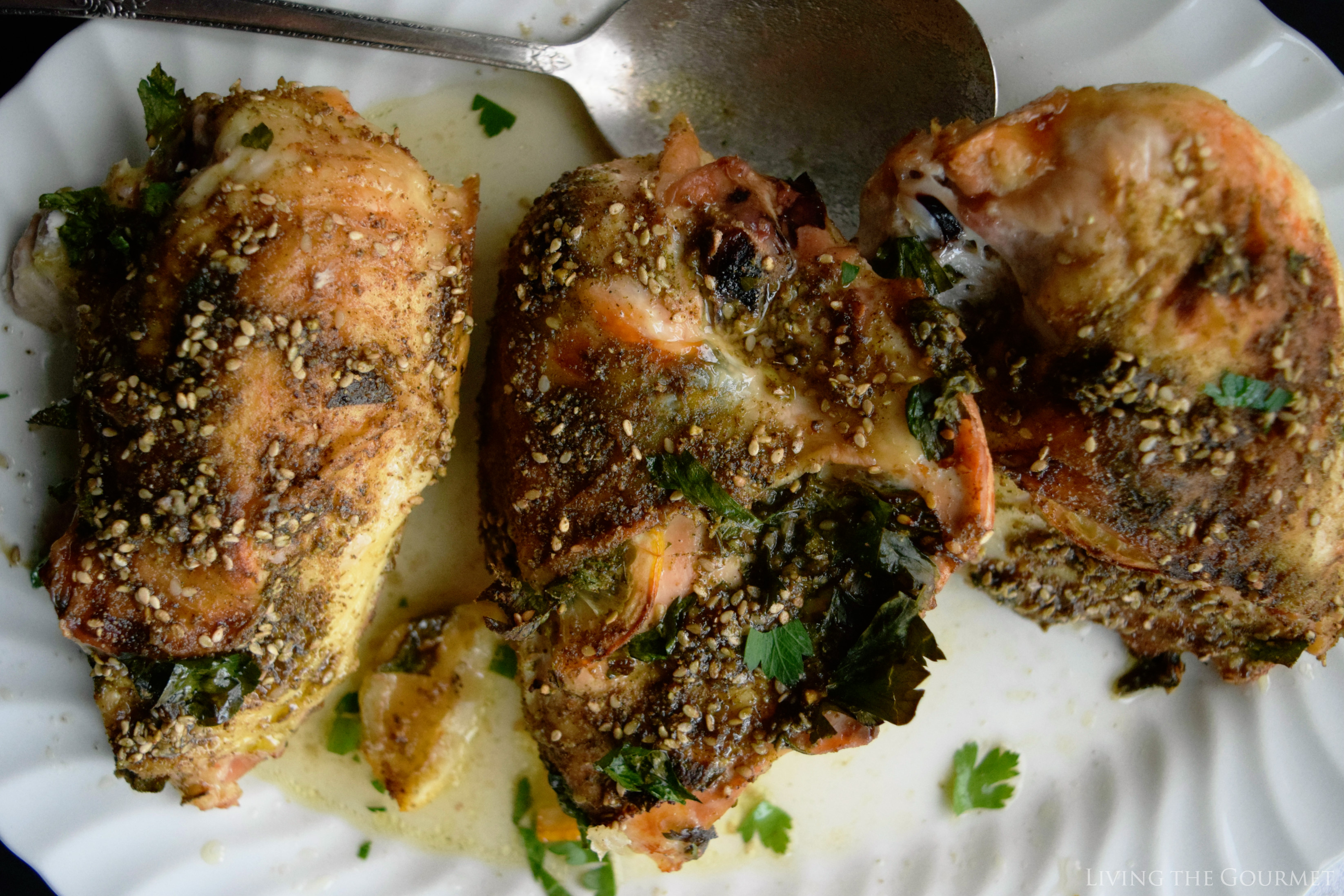 Then simply serve and enjoy.
What are some of your favorite recipes for relaxing and clearing the mind? We would love to hear from you.
For more info on Pereg Spices, visit their website and don't forget to follow them on Facebook, Twitter, and Instagram!
Enjoy with Love!
1