This message is intended for persons 21+. Please enjoy responsibly.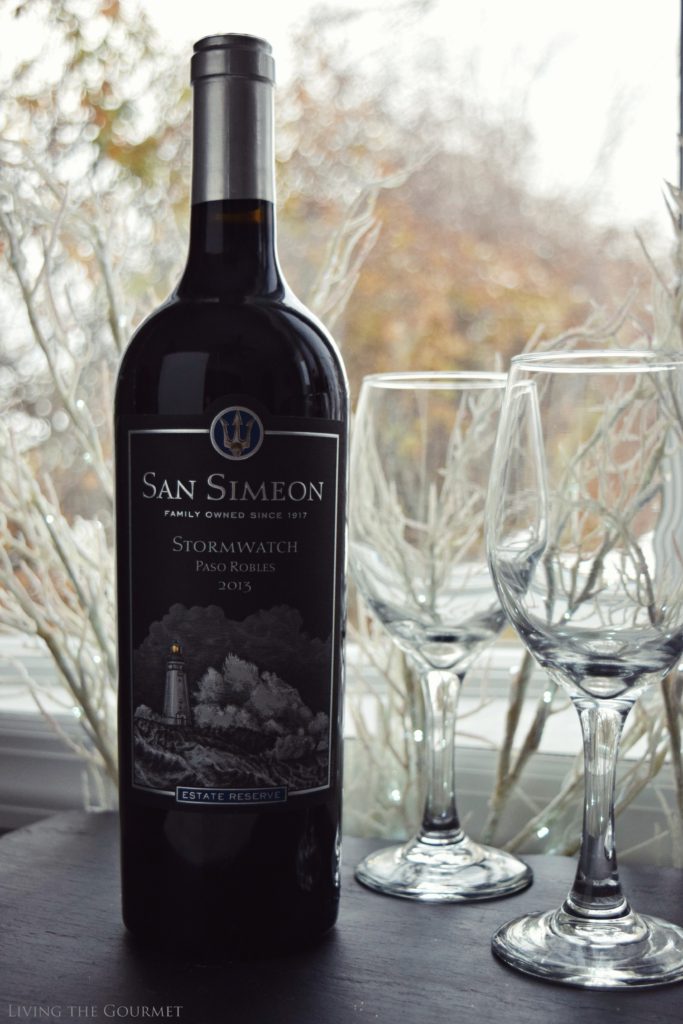 "The winds howl, the skies darken, and the waves pound the rugged shore…" the latest addition to the LTG Cellar reads. It's a bit of scenery I'm fairly familiar with, having lived my entire life on the coast. In the farthest distance, inky clouds grow out of the watery horizon, slowly choking away the sky's blue. As if spurred on by malevolent sea-spirits, the gulls take to a panicked cawing, and the air becomes still at first, mockingly foreshadowing the coming chaos. Then, as the sky is nearly consumed, there is eerie silence, perforated by the chime of nautical bells that drift like brass on the air. The storm, for a brief moment, lingers like a monster waiting to pounce.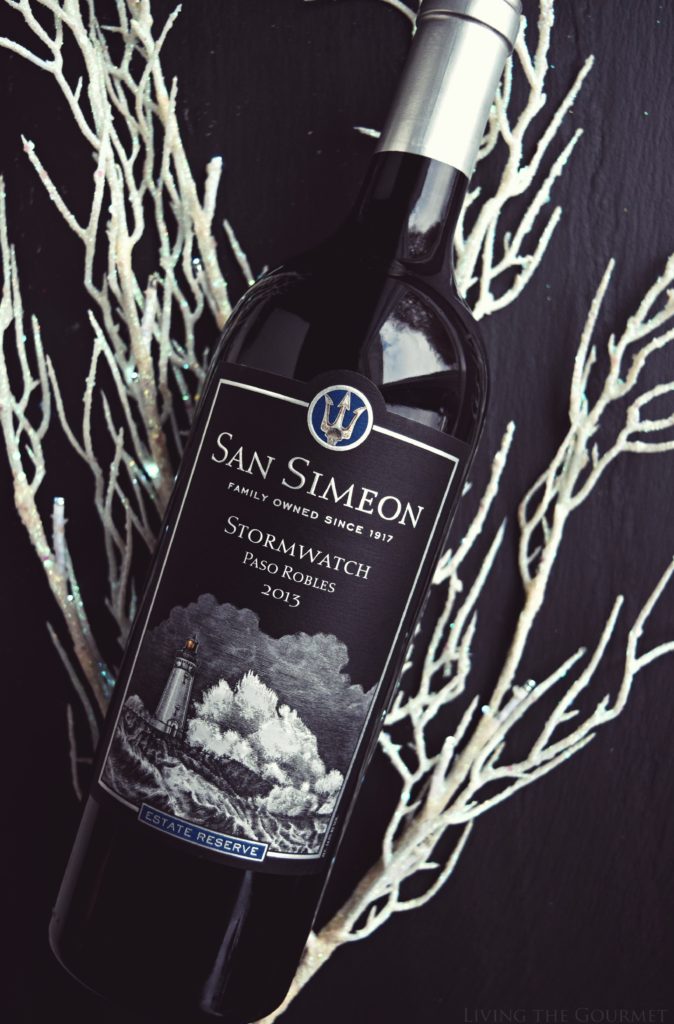 How very apropos, in that case, that I fond myself contacted by the representatives of San Simeon Vineyards, wanting to know if I would be interested in sampling their Stormwatch 2013 Paso Robles. Naturally, I agreed.
To start, the Stormwatch 2013 is primarily Cabernet Sauvignon, blended with Merlot, Malbec, Petit Verdot, and just a hint of Cabernet Franc, produced in the Paso Robles AVA.
On pouring, the wine features a dark purple coloration, with deep ruby accents towards the outer edges of the glass on tilting. The wine introduces itself with an instantly earthy bouquet, with spicy notes and toasted oak off the top of the glass, enriched by vanilla laced dark chocolate notes towards the middle of the glass, and ending on very muted notes of what I'll describe as dried cigar box peppered with herbs.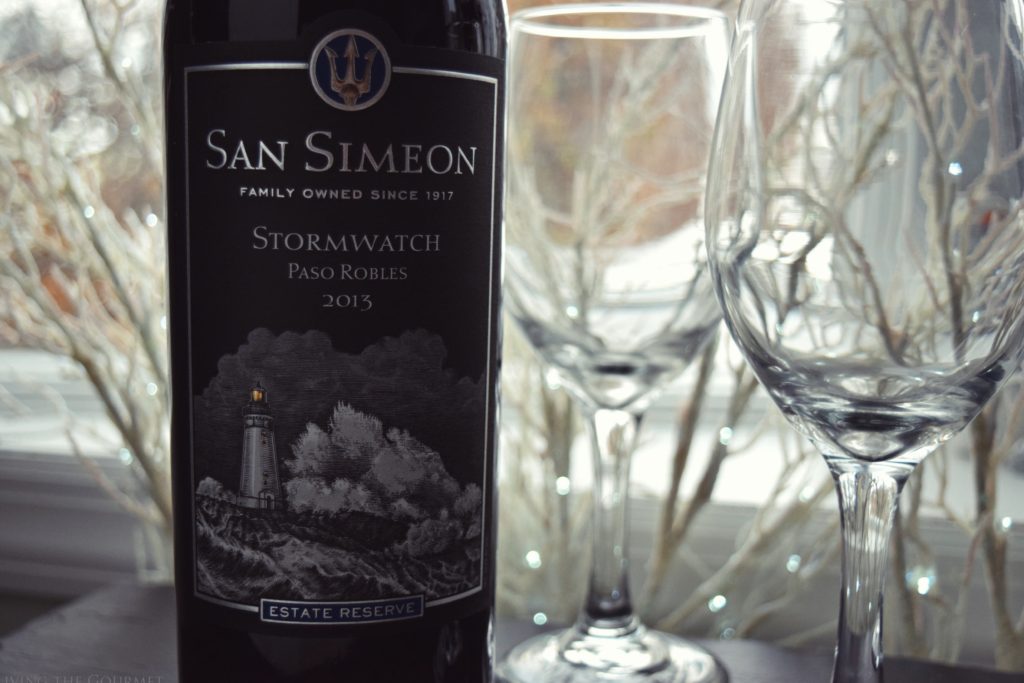 On sampling, you'll first notice a very rich mouthfeel and 'warming' texturing, I'll ask you to think of precisely the kind of wine you might want to drink during a winter storm – how apropos. This texture carries a largely dark fruit, spice, and vanilla flavor profile. Think of very ripe plums, raspberries, and muted black cherries veiled in the spice notes from the aforementioned bouquet. Tannins are present throughout, and quite pleasant. The finish is excellently textured, lasting, and warming.
For pairing, this isn't far removed from what you would normally select for a good quality cabernet. Think prime rib roasts, sirloin, spicy red sauces over pasta, and herbed shark steaks. This could also pair nicely with an aged cheese platter accompanied by artisan bread with infused oil.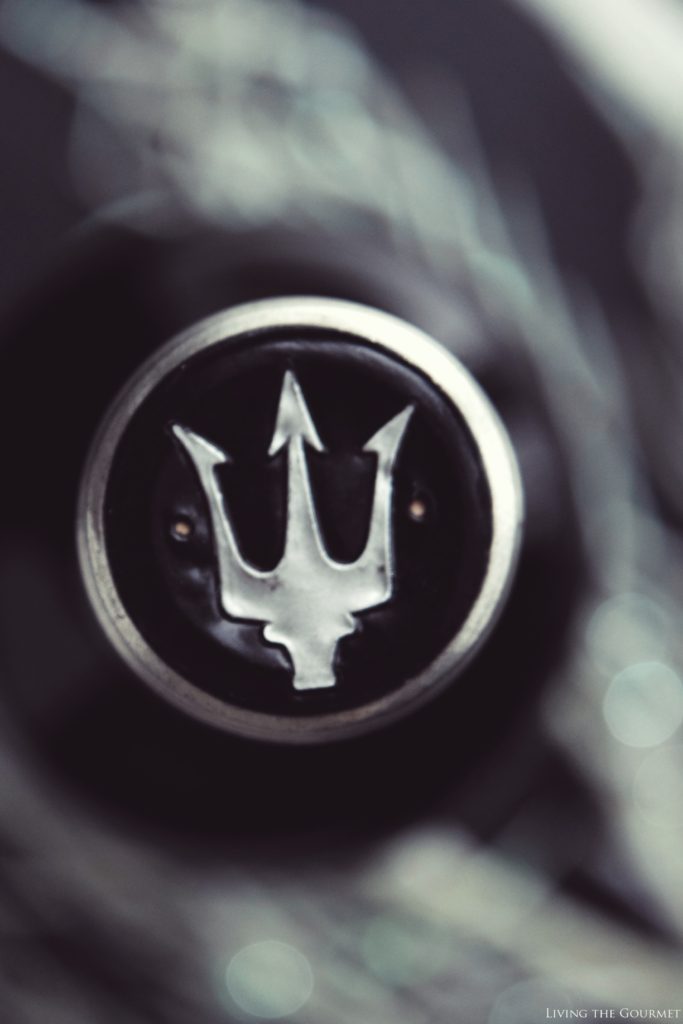 That said, I thoroughly enjoyed the Stormwatch, and can easily recommend this bottle to my readers.
Cheers,
Mike
0