Rich, buttery pound cake is topped with Snickers Crispers candies for an extra sweet treat!
Once upon a time, I'm ashamed to say, that I handed in a paper to one of my professors and received it back with a fair bit of pointed, though charitably delivered, advice. It's a bit odd, as today I can recall the advice itself quite distinctly, but not the subject of the paper.
He began, and ended, his advice with a quote from F. Scott Fitzgerald, who said "Cut out all the exclamation points, they're a bit like laughing at your own joke."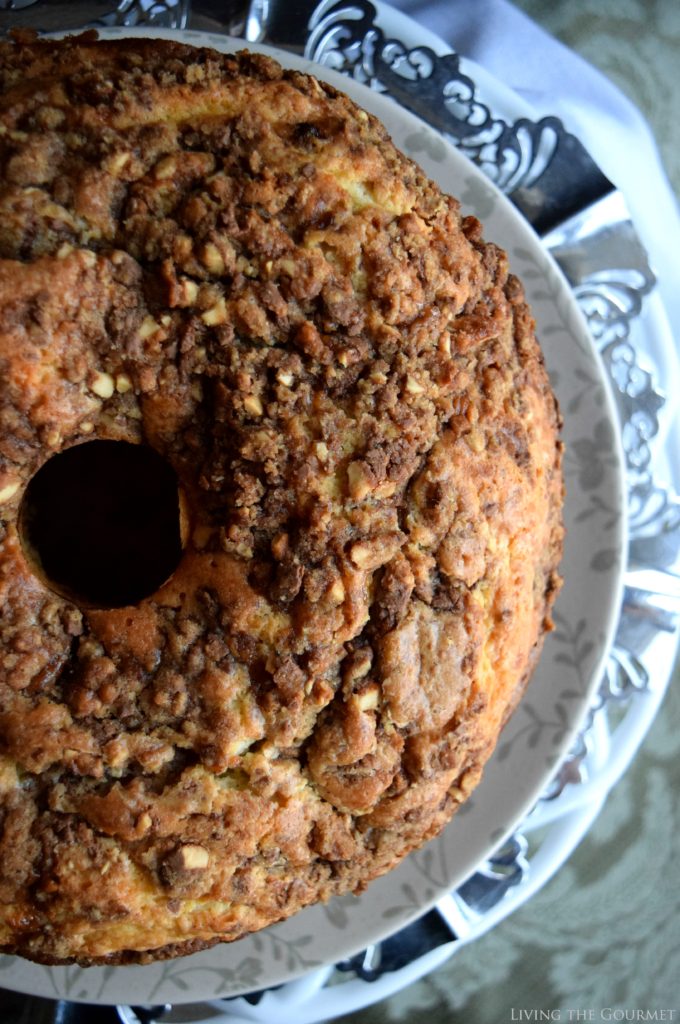 While quiet cold and long nights are associated with winter, the season contains the 'big' holidays, holidays that, like a series of exclamation points, are set right at the end of the year. We raise the dead upon our front lawns and have our children ask for candy from strangers, then we cordon off a day for humbly giving thanks…while purposefully overeating, we utilize unseemly gift giving to mark the birth of an impoverished savior, and celebrate the end of the year and the beginning of the new year, on the same night, by raising and lowering lit glass balls.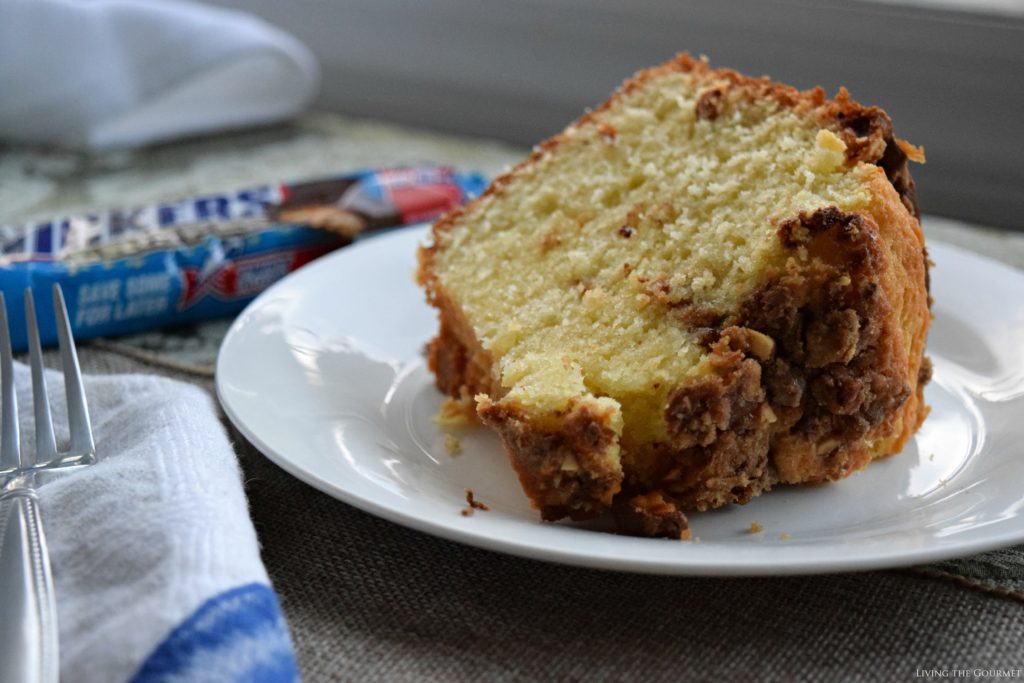 While I love these strange exclamation points placed at the end of the year as much as anyone else, I do prefer the quiet portion of the winter, which I mark with my own customs. One of these customs I just recently devised – and yes it's today's recipe if you hadn't already guessed.
You see, very few things pair better than a dark wintry morning, a cup of equally dark coffee, and a slice of dense, buttery cake topped with a milk chocolate coating of caramel, peanuts, and crisped rice. That's precisely what today's cake is, prepared with Snickers Crispers, and it couldn't pair better with these dark, chilly mornings.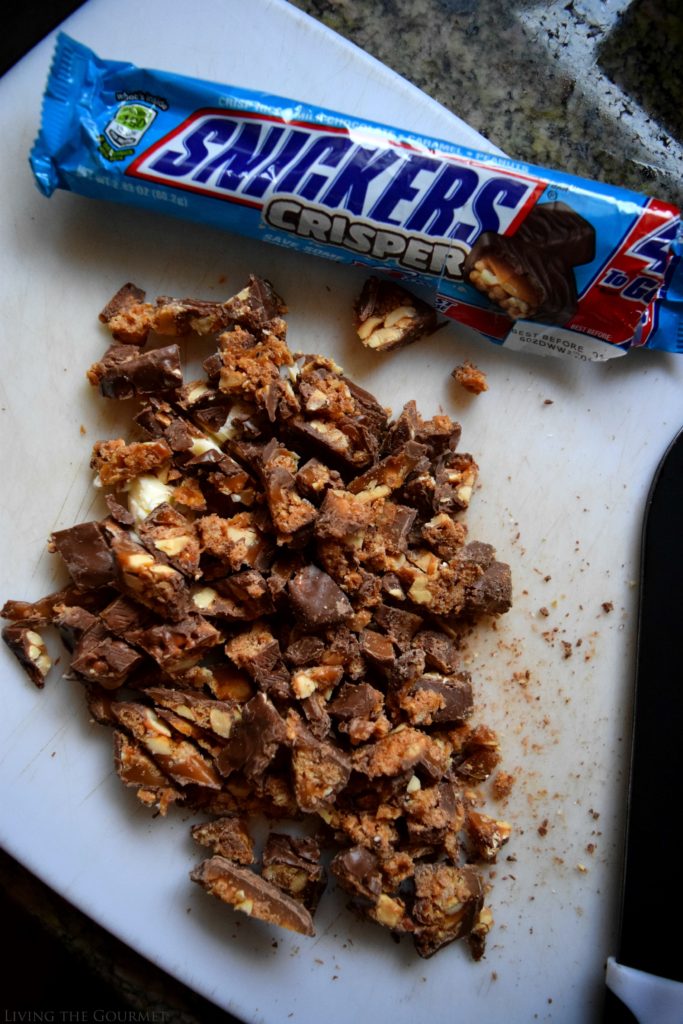 Living the Gourmet
Yields 8-10
Snickers Crispers Pound Cake
10 minPrep Time
1 hrCook Time
1 hr, 10 Total Time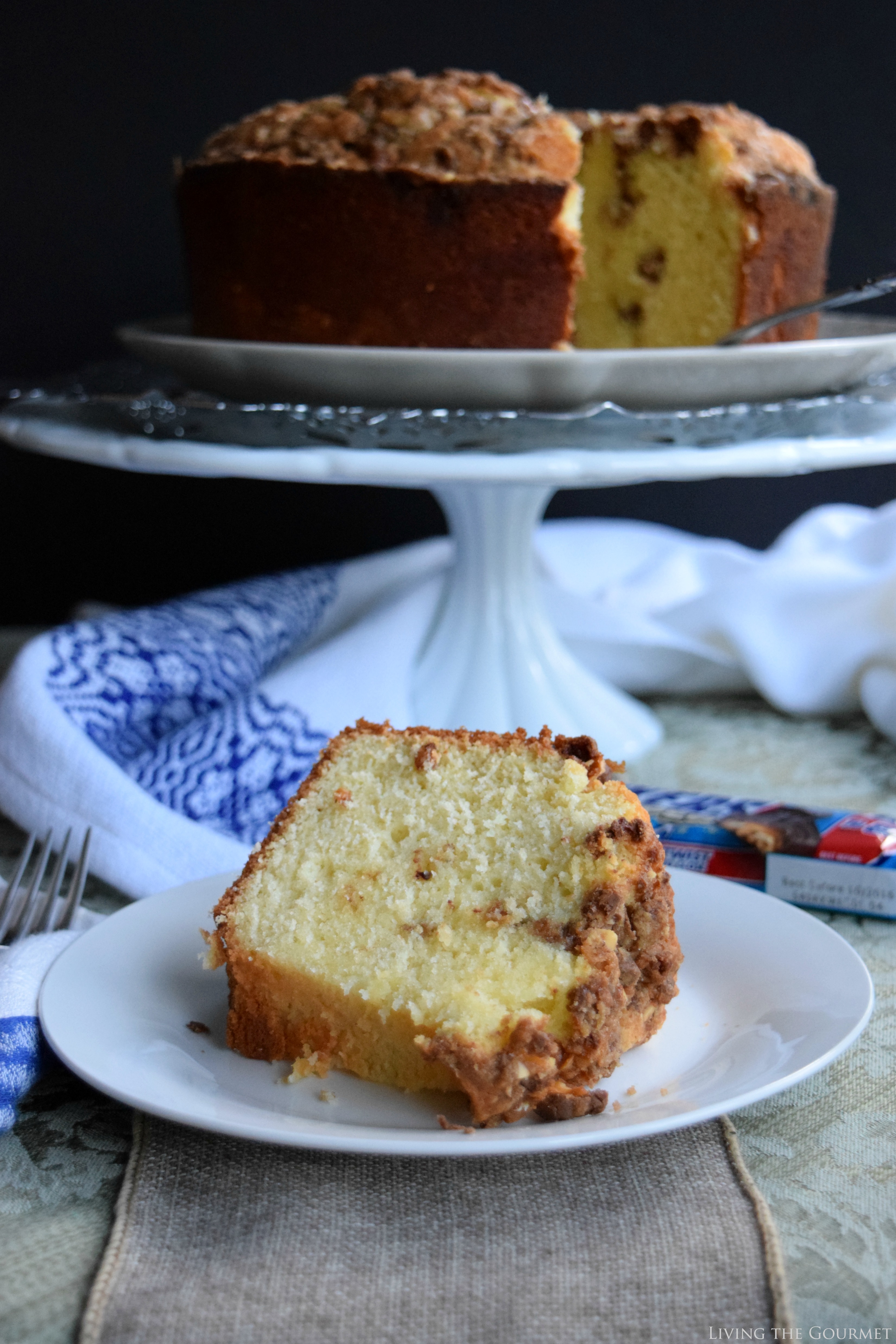 Ingredients
For Cake:

2 sticks unsalted butter – softened
3 cups sugar
6 eggs
3 cups flour – sifted
¼ tsp. salt
¼ tsp. baking soda
1 tsp. baking powder
1 cup plain Greek yogurt
1 tbs. vanilla
3 tbs. fresh lemon juice
Tube baking pan

For the Snickers Crispers Topping:

2 - (2.83 oz.)Snickers Crispers – chopped
3 tbs. brown sugar
2 tbs. flour
2 tbs. butter – softened
Instructions
For cake:

Sift together the flour, baking powder, baking soda and salt.
In a large bowl, using an electric mixer, cream together the softened butter, sugar, vanilla and lemon juice.
Add the eggs one at a time, mixing on a low speed, after each addition
Add the sour cream and slowly add the flour with the mixer on a low speed.
Butter gently flour a tube pan.
Pour the batter into the prepared pan.

For the Snickers Crispers Topping:

In a small bowl combine the chopped Snickers Crispers, brown sugar, flour and butter.
Crumble this mixture together.
Place on top of the batter and gently press the mixture down.
Using a butter knife, gently run the knife through the batter.
Preheat Oven 325 degrees F.
Bake -1 hour to 1 ½ hours or until the cake gently pulls away from the sides of the pan and the toothpick test comes out clean.
Cool on a wire rack for at least 10 minutes.
7.8.1.2
453
https://livingthegourmet.com/2016/10/snickers-crispers-pound-cake.html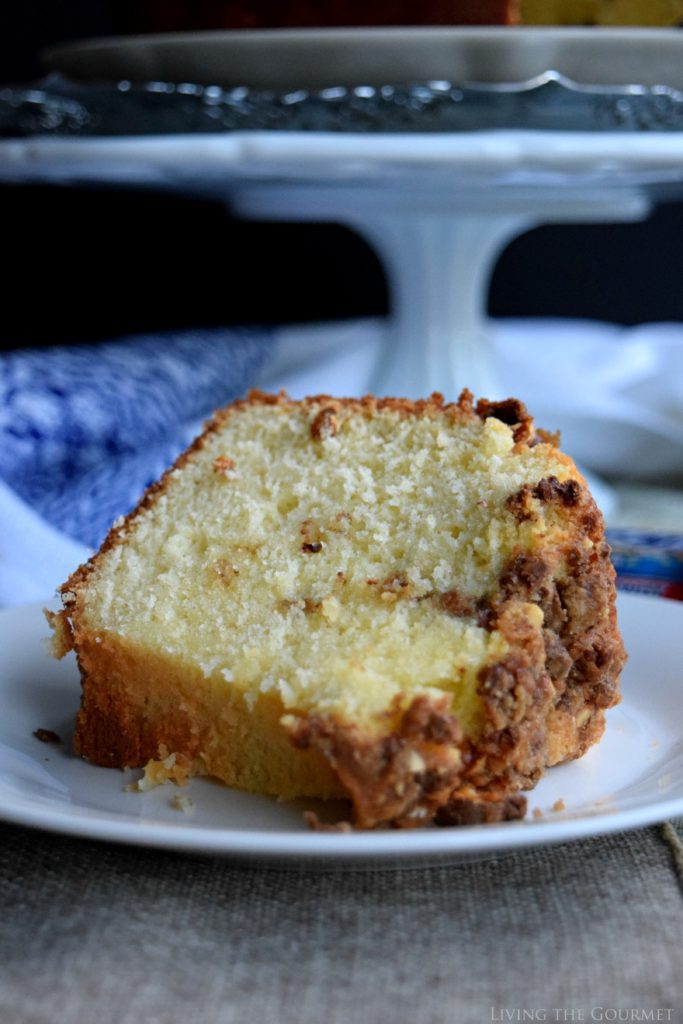 While it's a tradition that will likely last only as long as the cake does, I'm enjoying it thoroughly. What are some of the things you enjoy during these opening phases of the wintry season? We would love to hear from you.
Enjoy with Love!
0